The Top Five Reasons to Journal:  All the reasons I think I should keep a hand written journal, and why I think you should too! Thank you Newell Rubbermaid for sponsoring this post!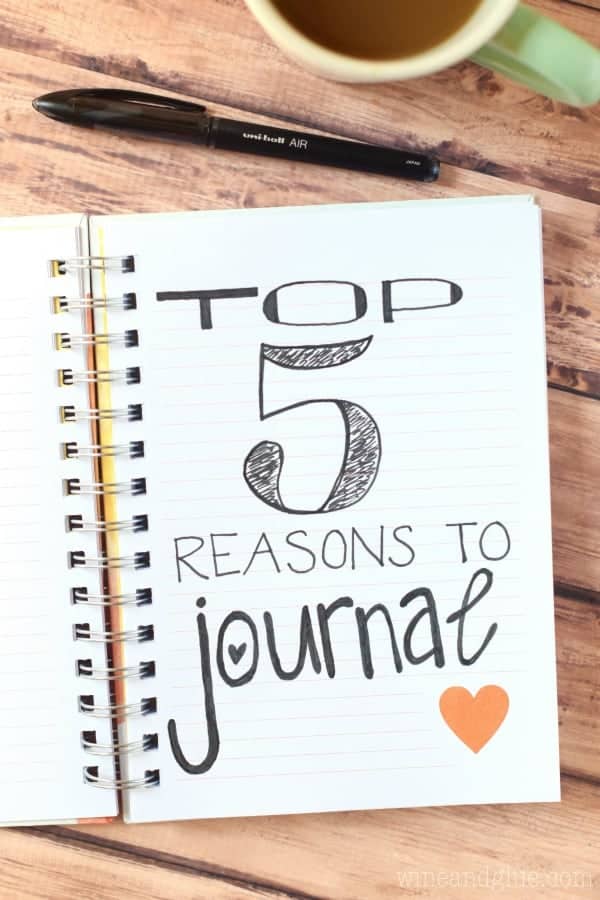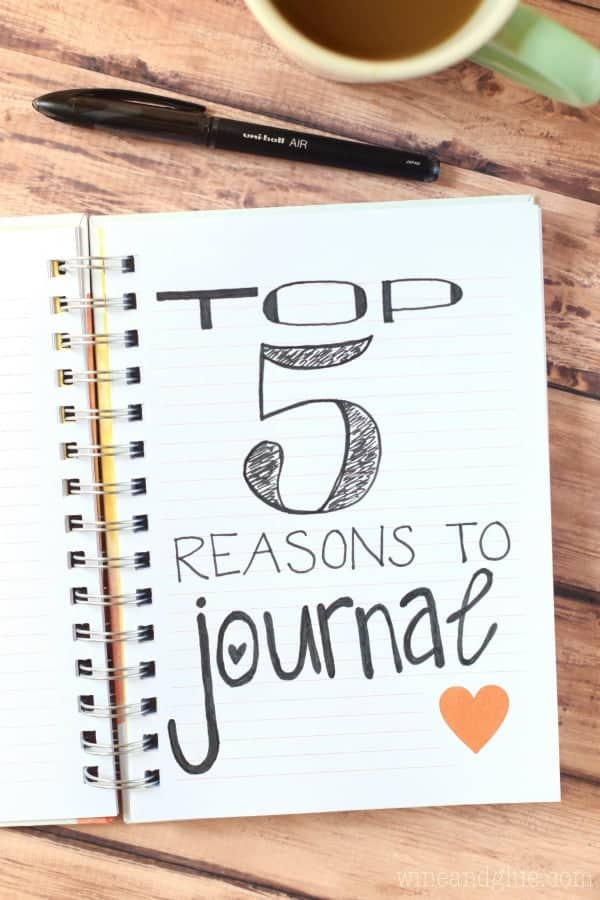 Starting when I was about thirteen up until about the time I was 20 I journaled evvvvvvvvvery day. I think the reason I started was because I wanted to be able to understand a thirteen year old when I some day had one. HAHAHAHAHA! But what it became was something therapeutic, something so important to who I was.
I'm not exactly sure why I stopped . . . I've tried here and there to start up again over the years, but it never really became a habit again. But recently I've been thinking a lot about starting back up again, knowing that it would be good for me. I even bought a new journal for a fresh start. So when UniBall asked me to write a post with the theme #WhyIWrite, it sort of felt like the universe talking to me.
So here are some of the reasons why I think I (and maybe you?) should keep a hand written journal.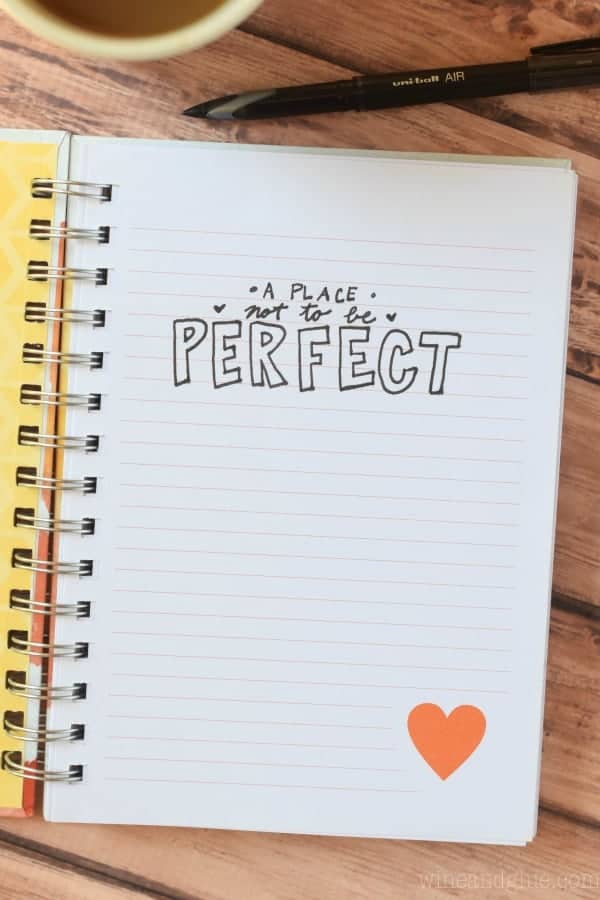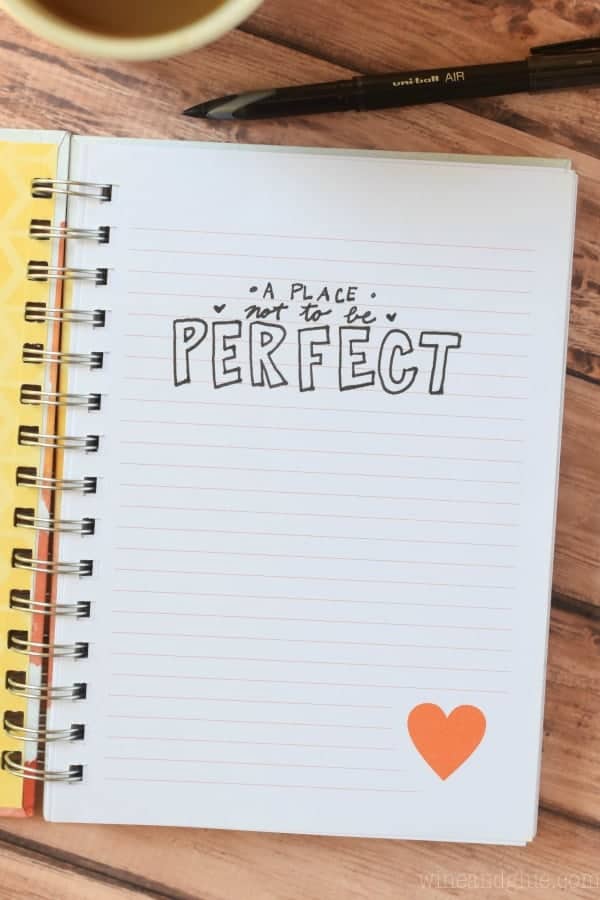 I think for me, as a mom, as a blogger, as a wife  . . . it's hard to not get caught up in wanting every damn thing to be perfect. And with spell check and autocorrect and being able to go back and edit things, it makes it easy to OBSESS about perfection. But one of the things I always loved about journaling was that it forced me to accept my imperfections. I'm just about the worst speller that there ever was, and when journalling, I just have to accept that flaw. Write the wrong word? It's cool. Just cross it out and write the correct one. It's not about being perfect. It's about letting the words just pour out of you onto the page. It's about being you.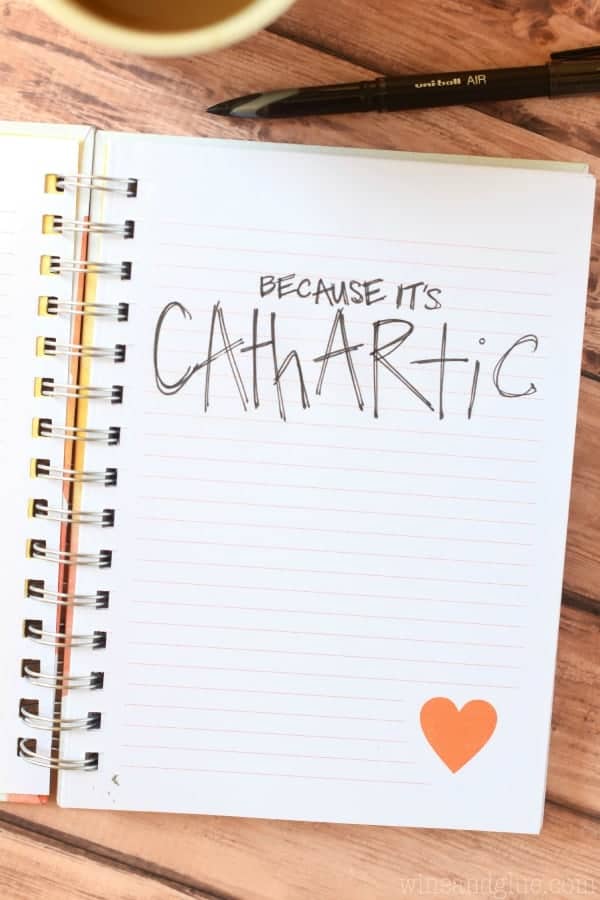 This one right here might be the number one reason for me. It's cathartic. You literally just let all the words pour out onto the page. Sometimes it takes a page or two before you really get to the core of what you need to write about. But then suddenly you do and it is all fiercely pouring out onto the page. And sometimes there are tears streaming down your face. But seriously, you are able to get out everything that is going on. Sometimes I will just write everything that I want to say to the person I'm angry at because actually saying the words will be destructive, but that doesn't mean they don't still need to get out of my head. Ya know?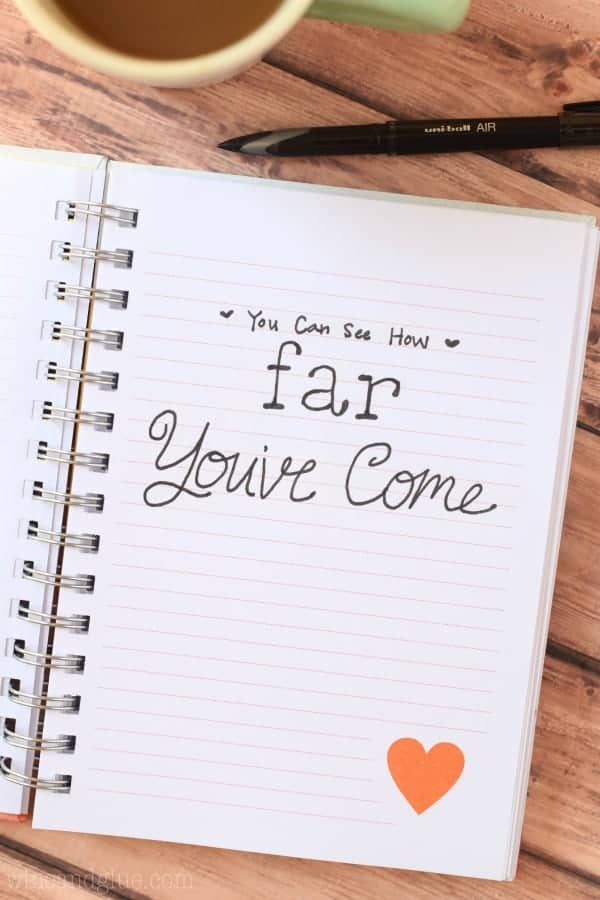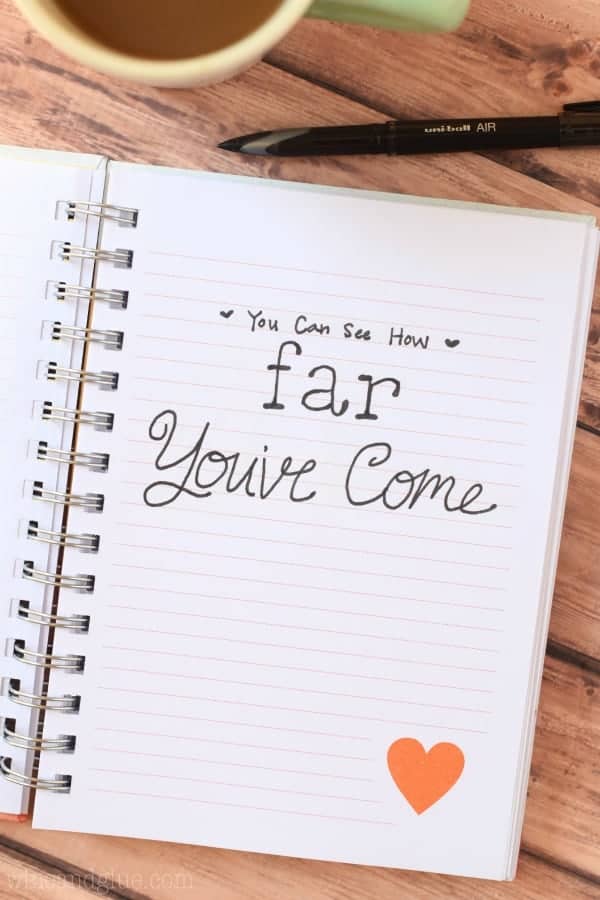 One of the things I love about journaling, is that if you are really honest with yourself and in your journaling, you can look back later and see how much you've grown as a person, how far you've come. You can read about what once used to get under your skin and irritate you and how now you just sail right through it. It's kind of inspiring and amazing.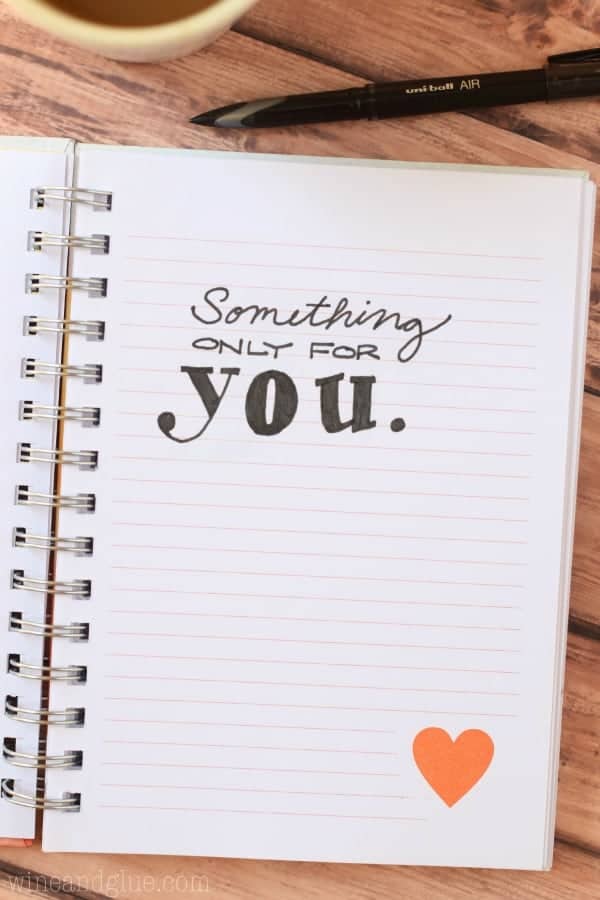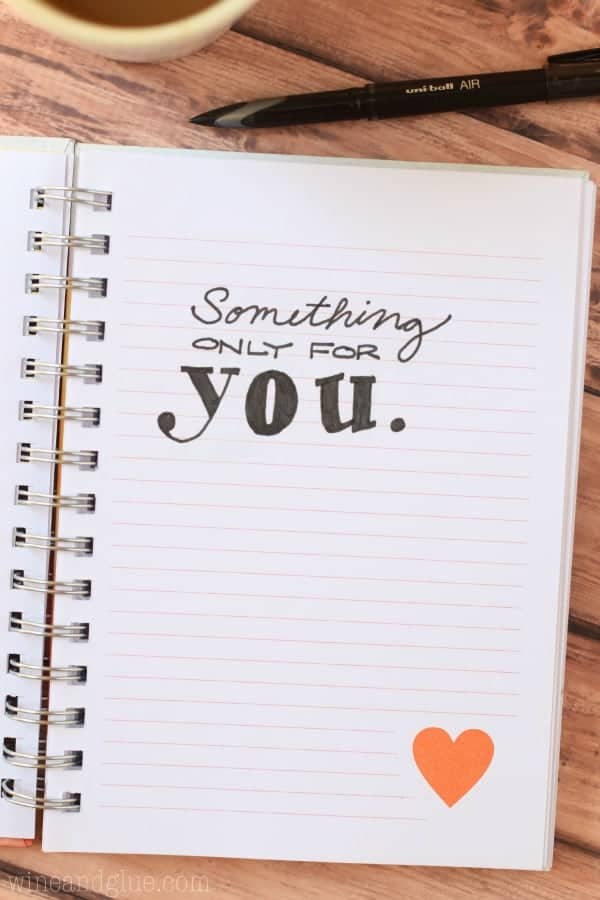 I know for myself, and probably for a lot of working parents (those who are paid for what they do and those who aren't), it is so hard to squeeze in time for something for yourself. Blogging started out as something that was just "for me" but it turned into a business (HOORAY!). So for me journalling could really be that thing that no matter what way you slice it would only be for me. Like a good work out, but for my soul.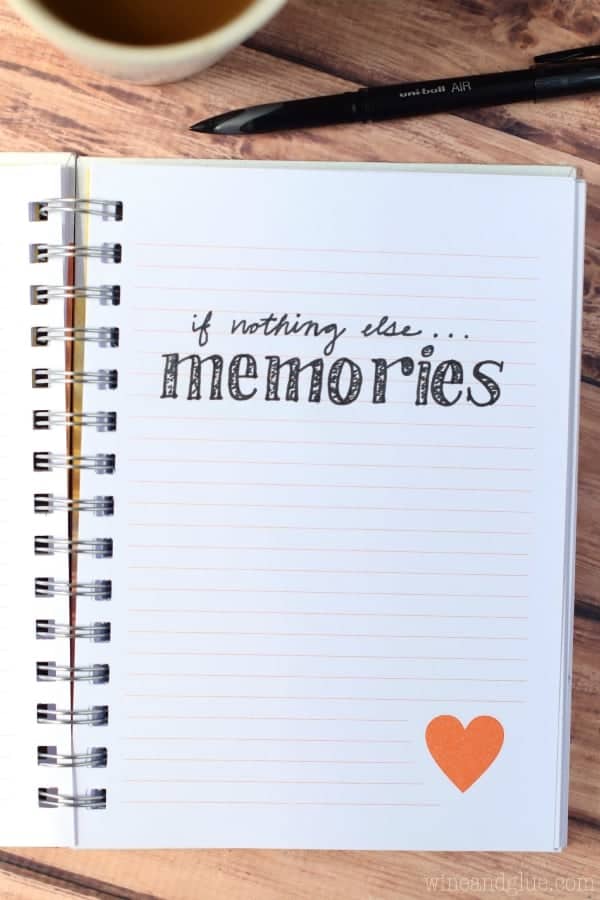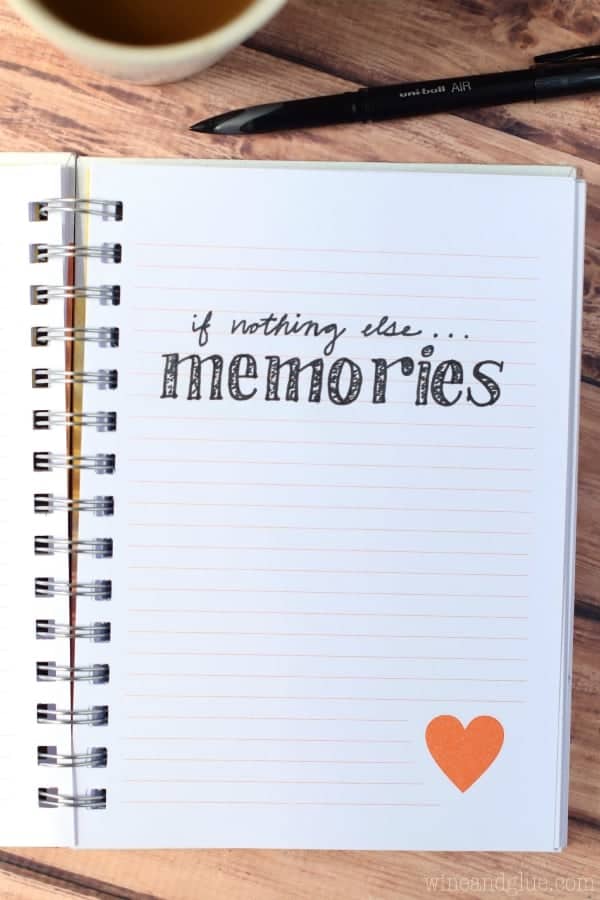 If for no other reason, journal for the memories. You might not decide to get all deep and raw and emotional. You might just choose to write two lines everyday:
Today Gavin started Harry Potter and my heart nearly exploded!
It still perfectly captures a memory that when you read about it years later (like when Gavin is 17 and won't talk to me) you get to feel all the feels all over again. And that is worth so much.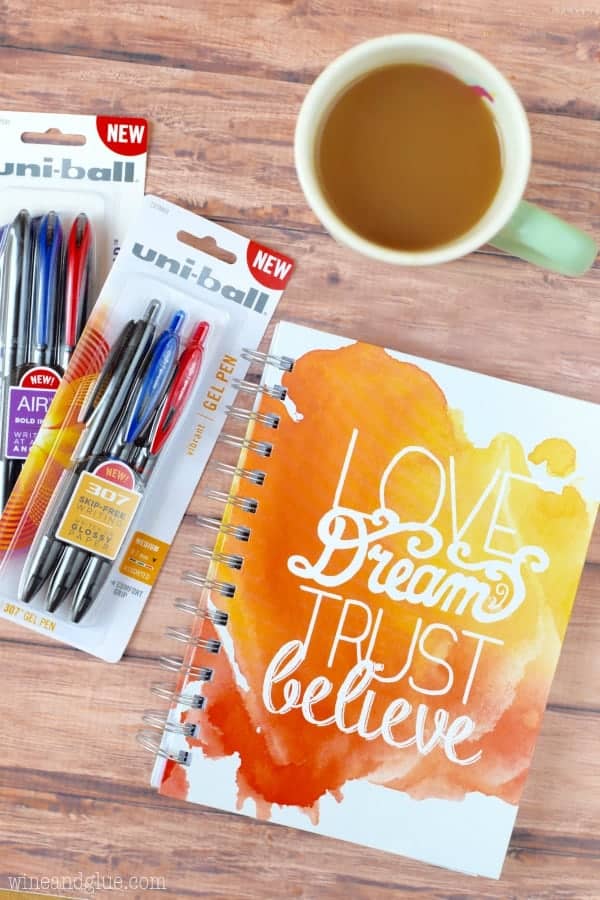 Totally perfect for your journalling adventure are the uni-ball 307 and the uni-ball AIR available at Office Depot. Guys, I could doodle with the uni-ball AIR all the live long day. Seriously. Plus it can write at any angle, which makes it a winner. The uni-ball 307 is perfect for writing in a journal because it is sooooo smooth. A good pen is a must for me when it comes to journaling (I get super weird and obsessive about it) and both of these are winners!
So tell me, whether you've journaled forever, want to start or are still on the fence, what would you include as the reason to keep a hand written journal?
This is a sponsored conversation written by me on behalf of uni-ball. The opinions and text are all mine.