This Trix Cookie Dough Bark is your inner child's dream come true! Eggless sugar cookie dough inside chocolate and topped with fruity trix! Thank you General Mills and Skylanders for making me Mom of the Year with this Trix Cookie Dough Bark (aka Skylander Gem Bark) and this awesome Skylander party!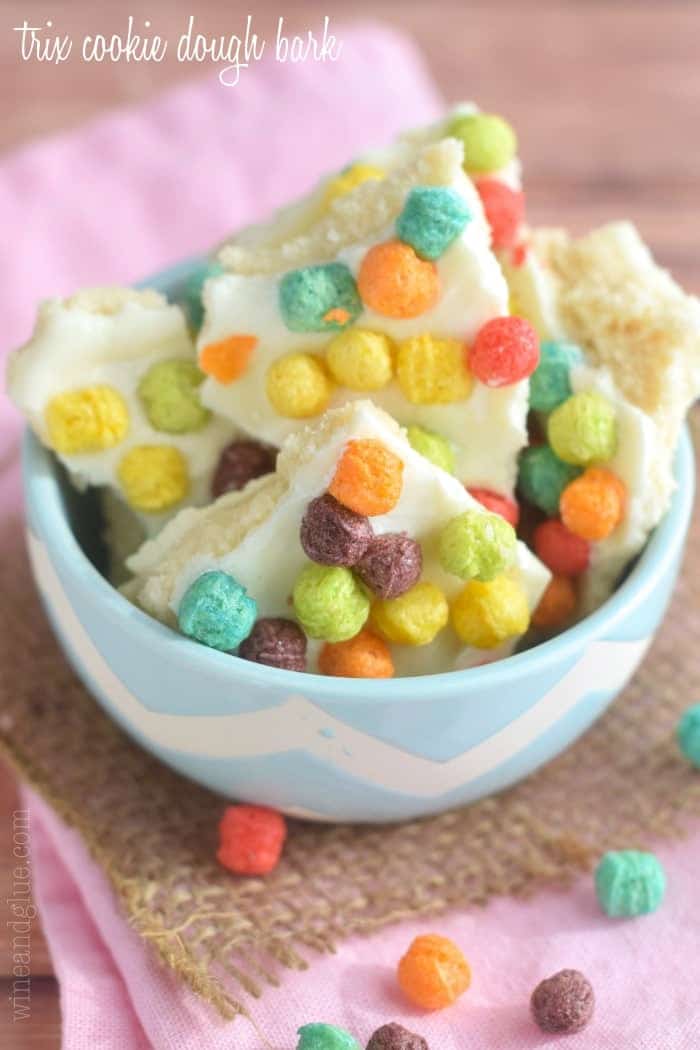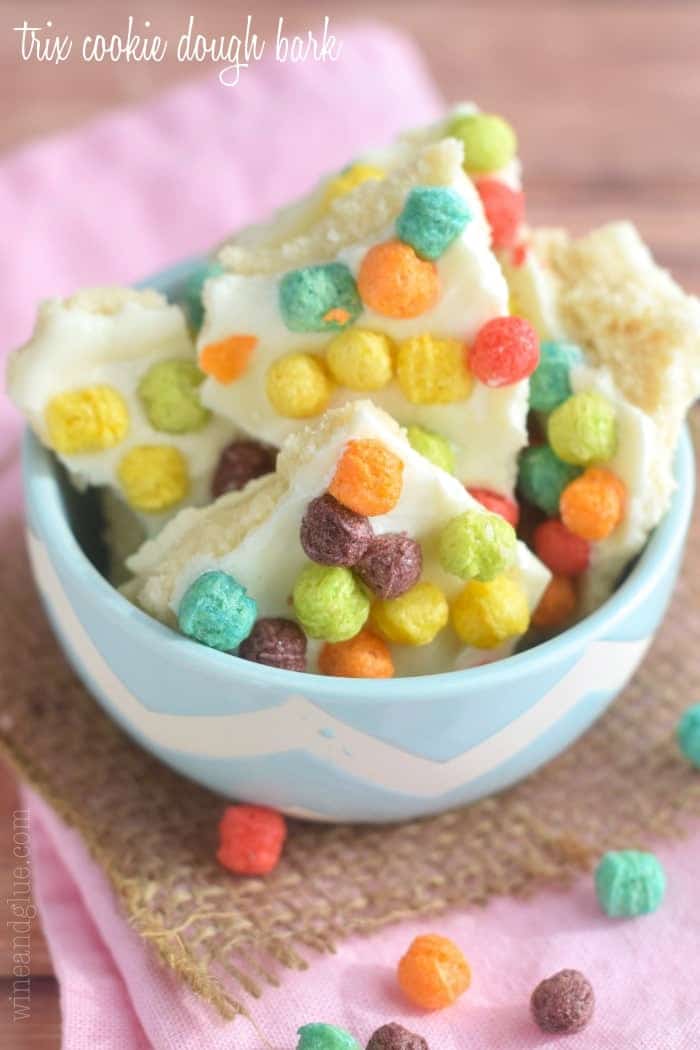 If you came here only for the Trix Cookie Dough Bark, you're missing some awesome party talk, but feel free to find the recipe at the bottom of the post. :)
My children are absolutely obsessed with Skylanders. And not really the video game, because I'm one of those moms who only lets their kids have like two seconds of screen time a day #thatsalie They are obsessed with the figures. Every. Single. Day. they make my living room into a huge battle field. Piper's toy zoo and Quinn's big pink plastic princess castle become "bases" and there are armies and sides, and missions, and lots of other things that I don't understand.
So when General Mills and Skylanders asked if I would throw a Skylander themed party for my kiddos and their friends, I jumped at the chance. (Even though this will be our second Skylander Party!) I knew that it would make me mom of the year and perhaps make up for the fact that I sorta didn't have a birthday party for Gavin when he turned seven. #oops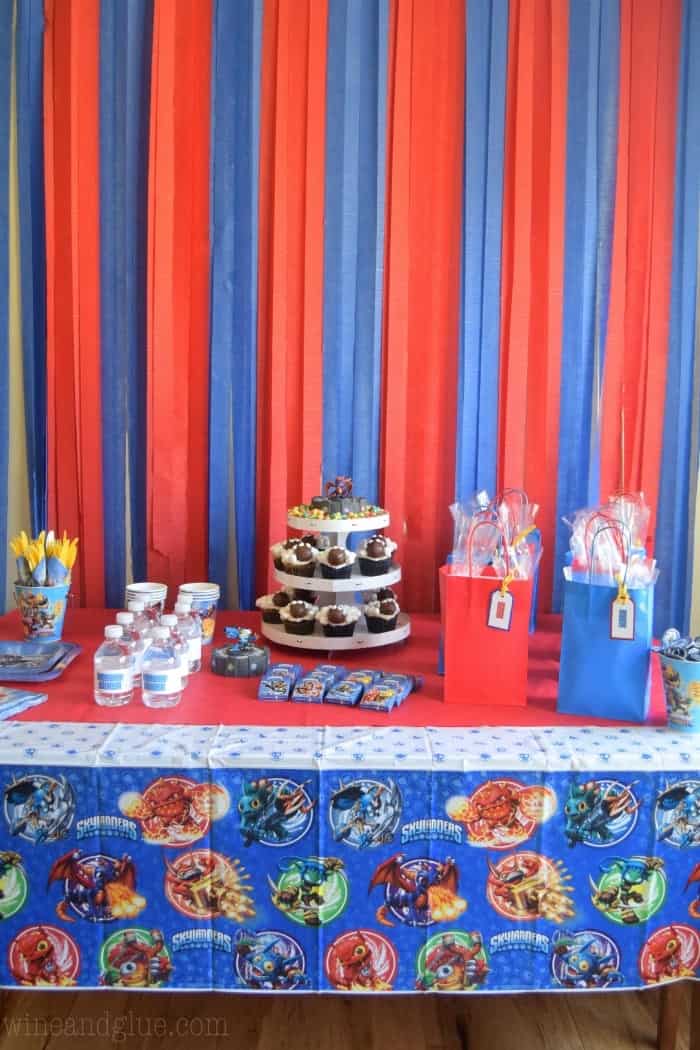 Skylanders and General Mills have teamed up in such a fun way! Now available in specially marked boxes of cereal are boxes of Skystones! Fun playing cards and a great game board on the back of the cereal boxes. My kids, upon seeing the boxes were immediately obsessed. This just lead to Gavin and I sitting in the middle of our kitchen floor, eating handfuls of Cookie Crisp and playing Skystones. Ummm, score 10,000 more points for mom of the year!
The kids had lots of fun playing Skystones during the party, and then took some home with them.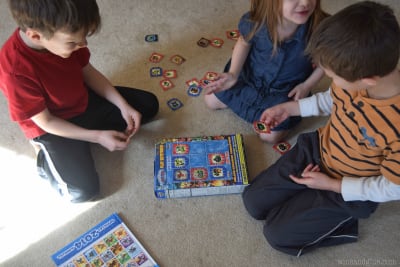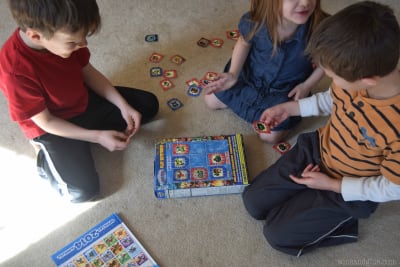 We also had goodie bags filled with lots of Skylander swag, Power Up Cookies (aka Cookie Crisp) and Skylander Gem Bark (aka Trix Cookie Dough Bark).
You can get the printable tags for the Power Up Cookies HERE and for the Skylander Gem Bark HERE.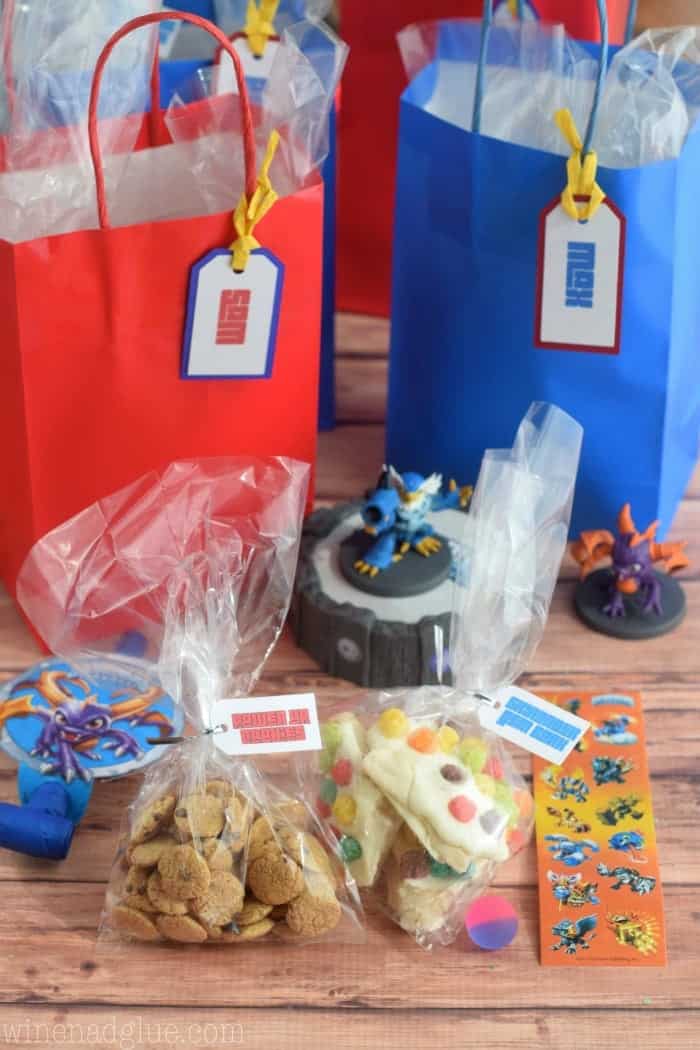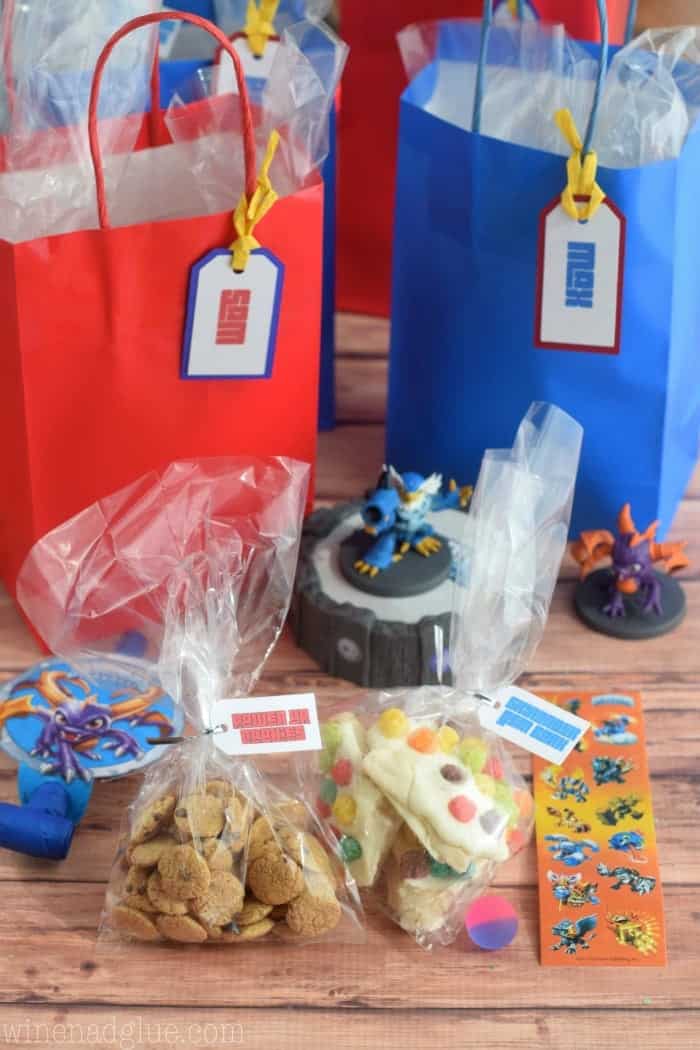 The kids got to drink Healing Elixir and eat sheep cupcakes. (If you haven't played Skylanders, there are tons of sheep that walk around in the game.)  Although, I was informed by my gracious co-host, Gavin, that I really should have added grape koolaid to the water to make the Healing Elixir purple and more true to the game.
You can get the printable for the Healing Elixir HERE.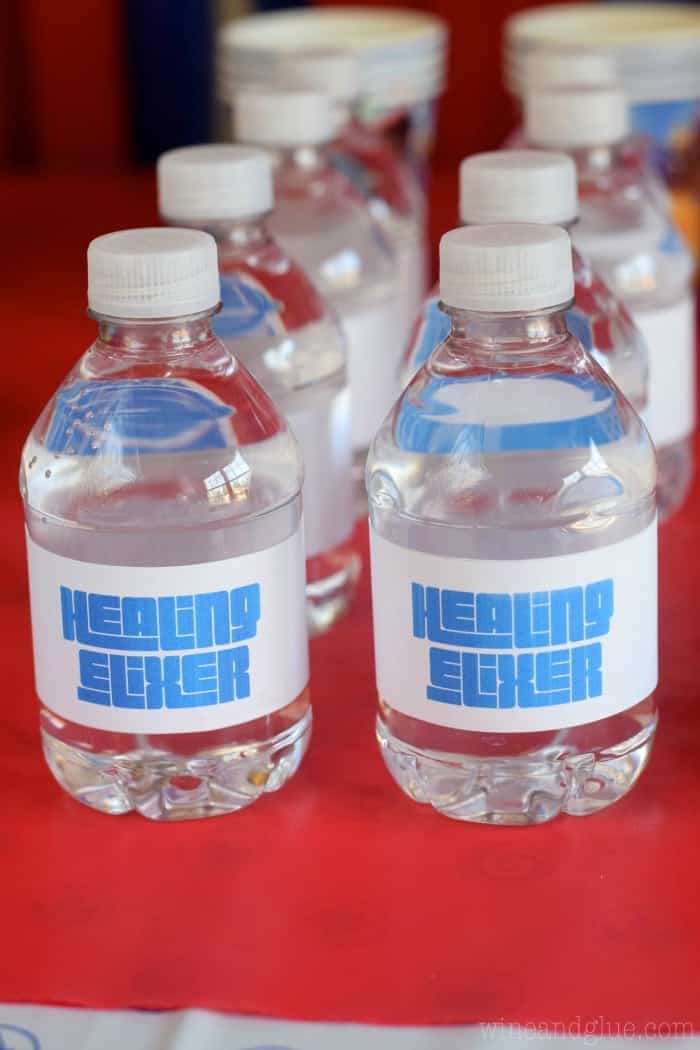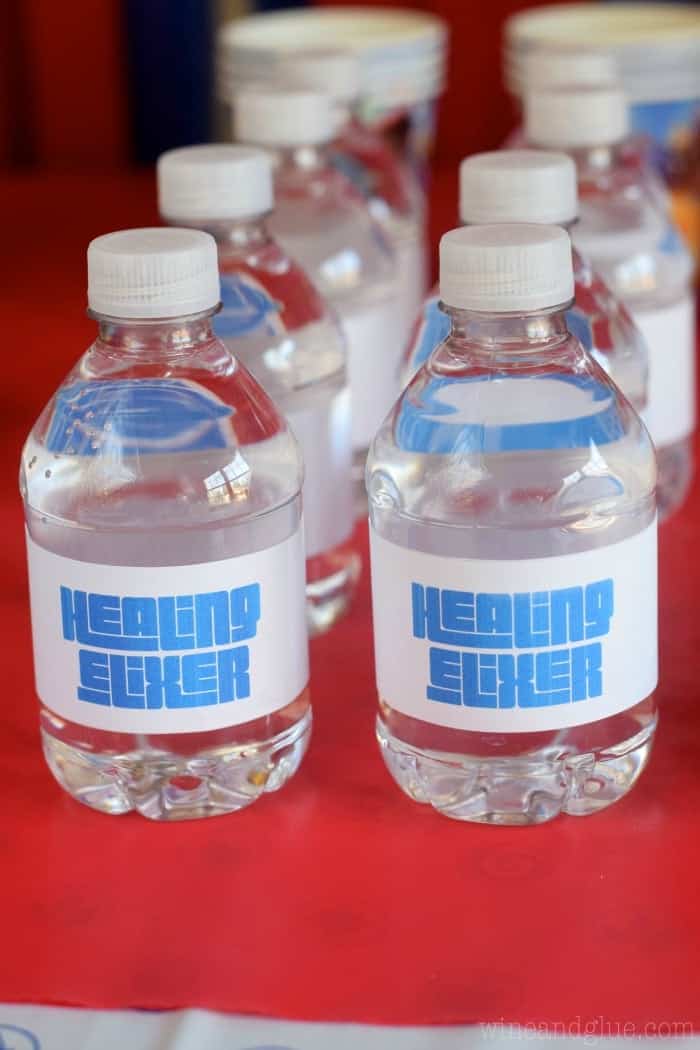 Finally, the kids went on a treasure hunt! There are treasure boxes throughout the Skylanders game, so I thought it would be fun if the kids could find some of their own. I got these paper treasure boxes, filled them with gold coins, Rolos, candy jewelry and candy rings. It seemed to be the highlight of the day for them. They were so excited!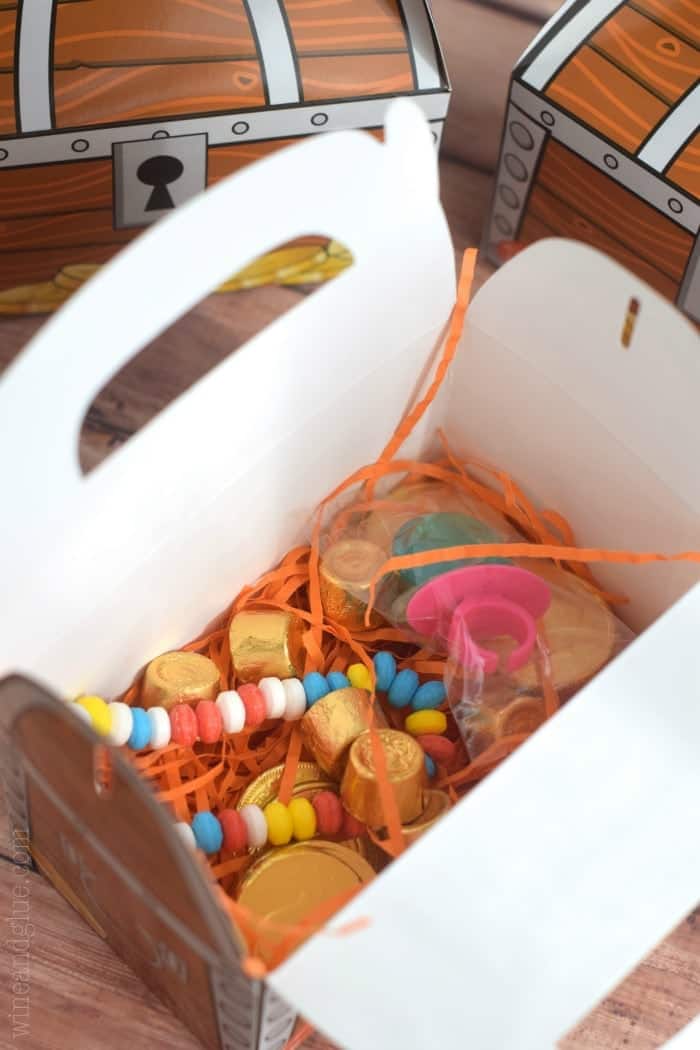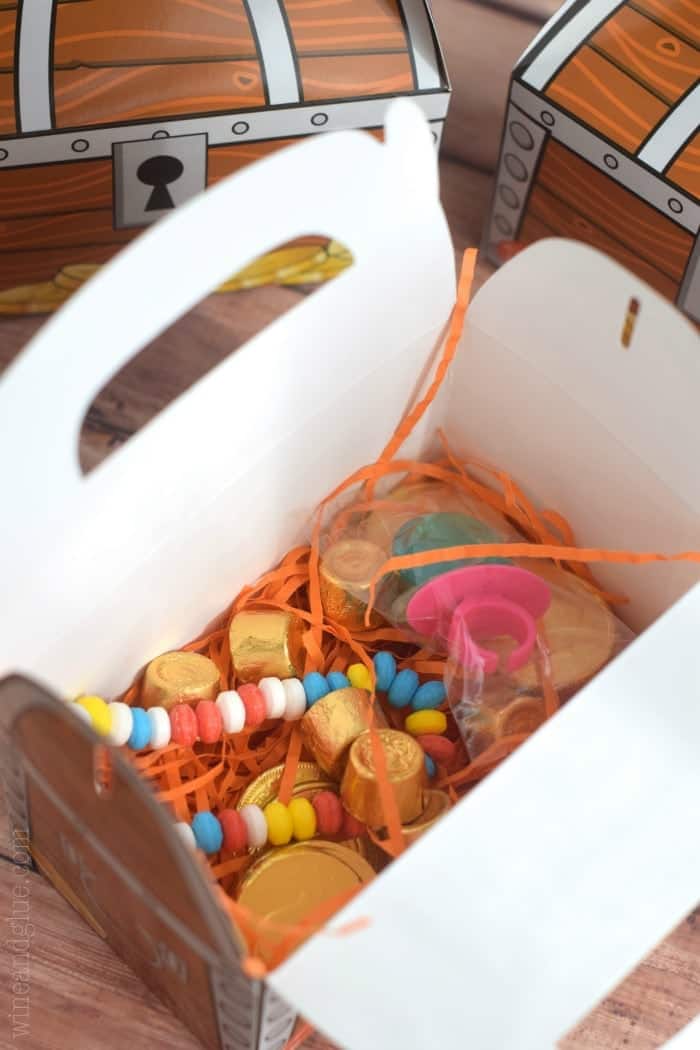 Given that the treasure hunt took 4.2 seconds, I probably should have hid them better, lol!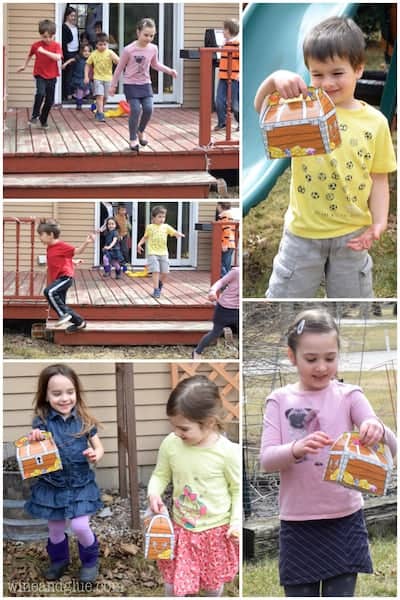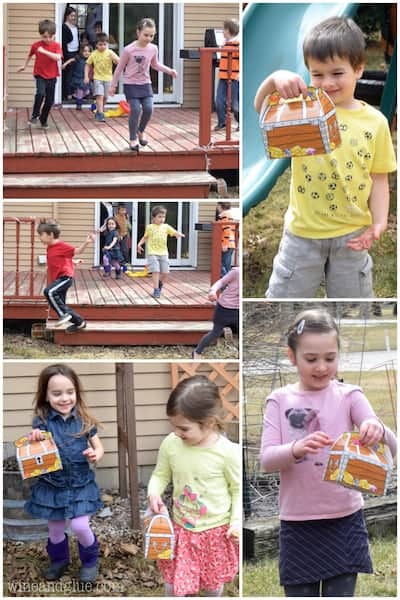 All in all we had some pretty happy Skylanders.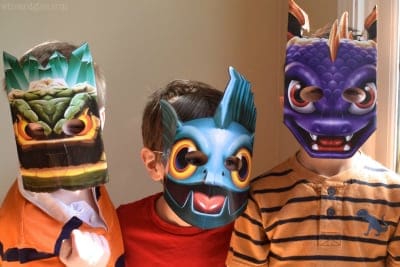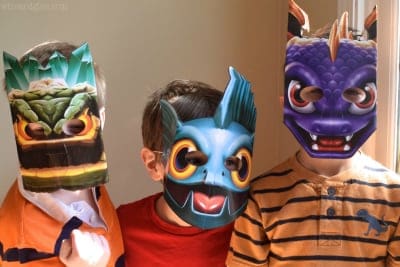 Okay, whew. Skylander Gem Bark! Otherwise known as Trix Cookie Dough Bark! It comes together in a flash, and if your top chocolate gets too cold too fast to put on the Trix, you can totally pop it in the oven and it will melt the chocolate enough that you can sink in the cereal. Make sure you store it in an air tight container, and it's best if eaten the same day.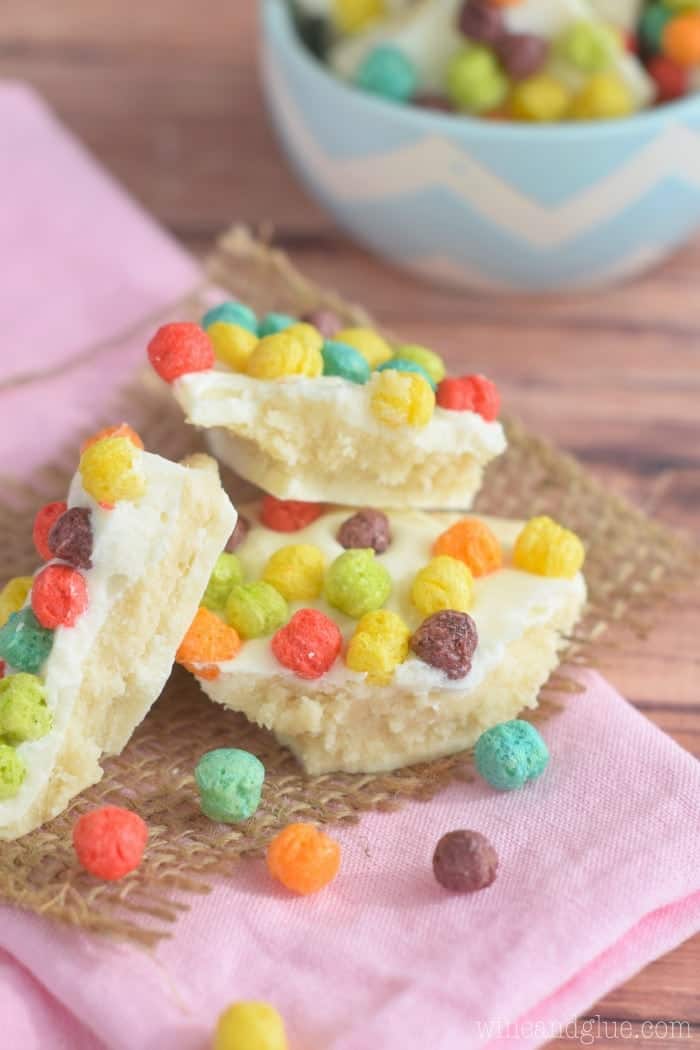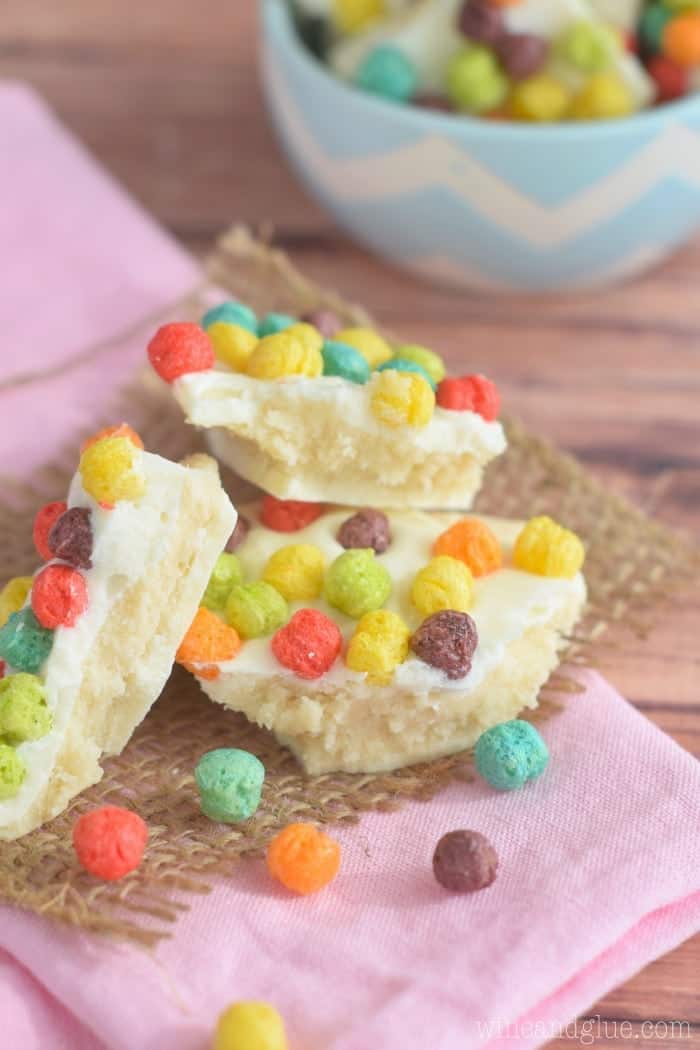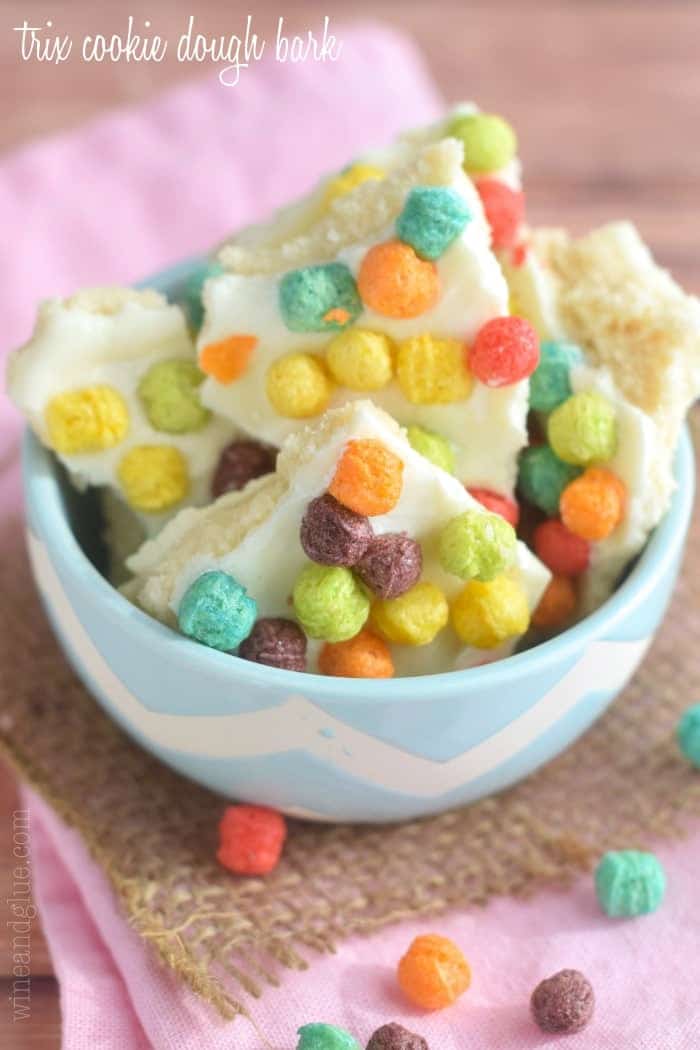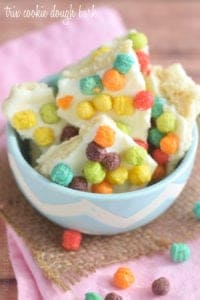 Trix Cookie Dough Bark
Ingredients
4

cups

white chocolate chips

divided

1/2

cup

unsalted butter

at room temperature

3/4

cup

granulated sugar

1/4

tsp

salt

2

tsps

vanilla extract

2

cups

all purpose flour

plus more as needed

14

oz

sweetened condensed milk

1

cup

Trix
Instructions
Melt two cups of the white chocolate chips according to directions and spread out over a foil lined 10 by 15 inch pan. (Be careful not to spread too thin, you won't end up going to the edges of the pan.)

While waiting for the chocolate to dry, cream together the butter, sugar, salt, and vanilla until fluffy.

Add in 2 cups of all purpose flour until fully combined, the mixture will be very crumbly.

Pour in the sweetened condensed milk and fully combine, scraping down the sides and bottom of the bowl as necessary.

If the mixture is too sticky and not dough like, add a tablespoon of flour at a time until you get the desired consistency.

Spread the cookie dough over the hardened white chocolate. Put in the freezer for 15 minutes.

While it is in the freezer, melt the rest (2 cups) of the white chocolate chips. Get your Trix ready to put on top of the chocolate.

Pull the pan out of the freezer and working quickly spread the melted chocolate over the cookie dough layer and then quickly pour on the Trix and press down, adding more cereal if needed.

If the chocolate hardens before you are able to get all of the Trix in place, pop the whole pan (Trix and all) into a 400 degree oven for about 5 minutes or until you are able to press the cereal into the chocolate.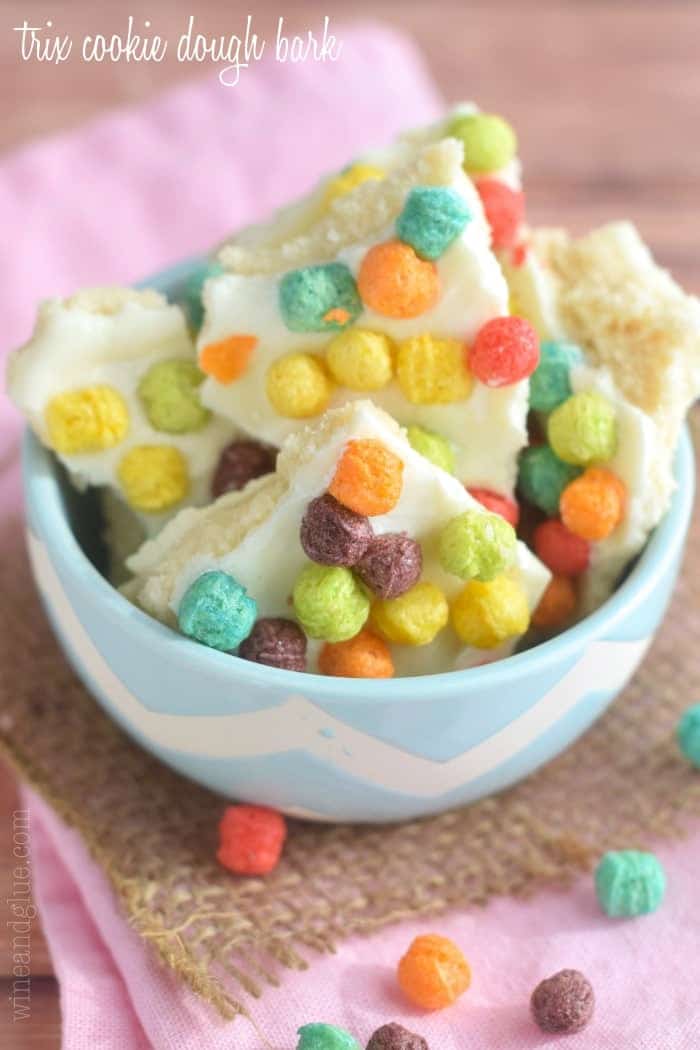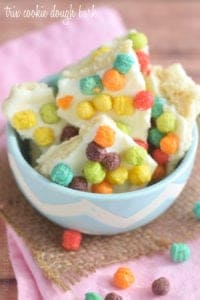 did you make this
Trix Cookie Dough Bark
This post contains affiliate links, if you click on them and then make a purchase, I make a small amount of money at no additional cost to you. Thank you in advance for supporting Wine & Glue.
I was selected for this opportunity as a member of Clever Girls and the content and opinions expressed here are all my own.