These Tropical Mocktails are only TWO INGREDIENTS and are such a fun treat for the kiddos! I'm so excited to be partnering with Popsicle® to bring you this fun easy recipe!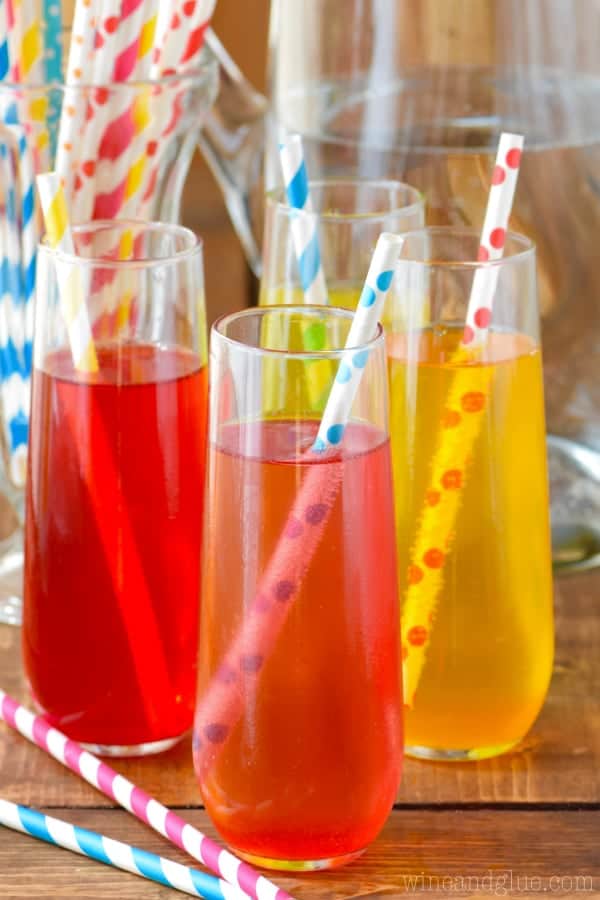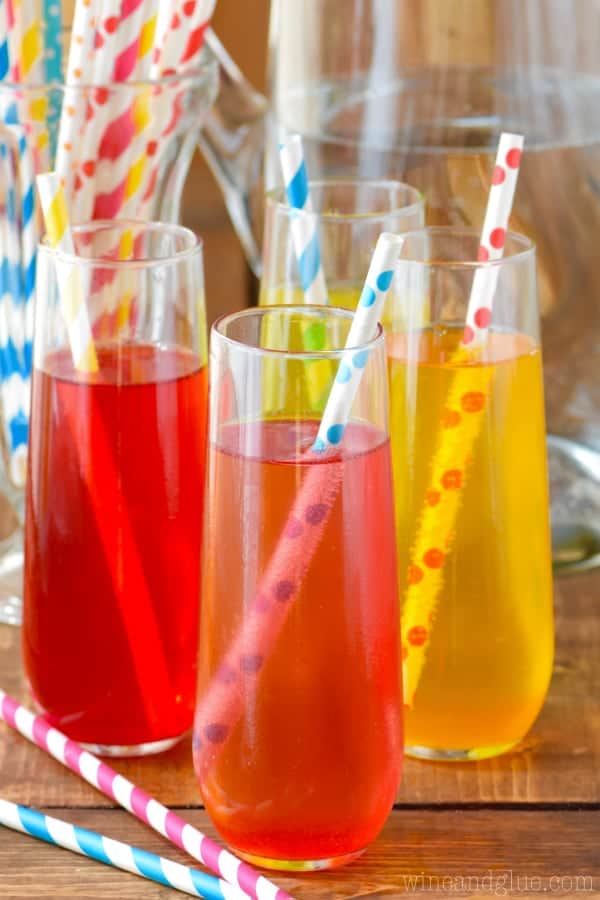 As most of you know, we have been spending our summer packing, cleaning, and staging our house in preparation for selling it and moving (!!!!). We have not been visiting all the parks, doing all the summer bucket list items, and watching our children delight in merriment as they take in the joys of childhood summertime.
Cue the whomp whomp music.
Buuuuuuuuut, given that school is quickly approaching and more realistically, given that we are just about done with all our adulating on the home front, we are making a renewed effort to remind them that we are in fact fun parents and they can take down the Craig's list ad in search of new ones. (I kid . . . sort of.) First stop on our ultra fast tour of fun before heading back to school are Popsicles and these awesome Tropical Mocktails! I kid you not, when they saw the FOUR Popsicle® boxes that I brought home in preparation for this post (though to be fair, our freezer was already stocked with tons of them) they freaked out. I swear, my kids just see those yellow boxes and they flip. I don't blame them. I was the same way with Popsicles as a kid.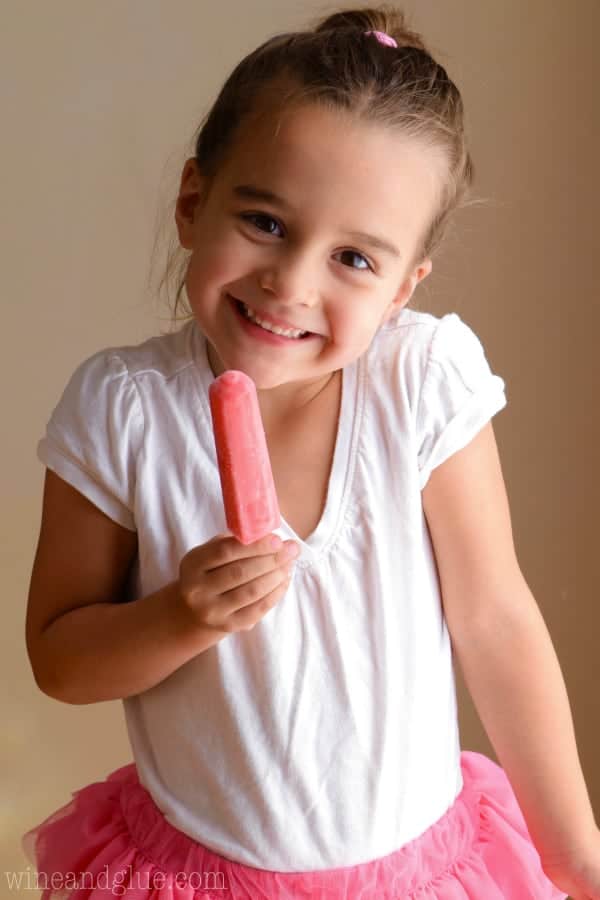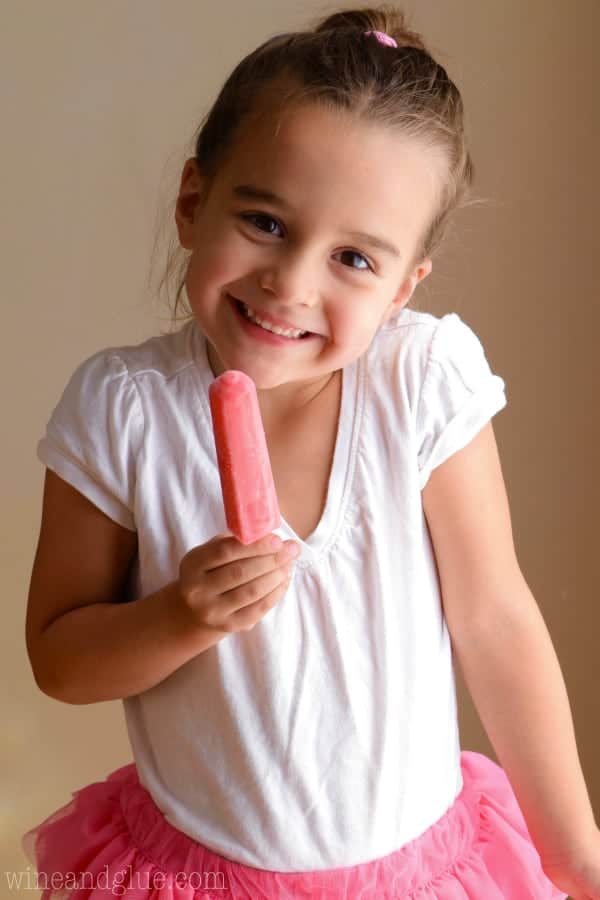 (Side note: I could only dream of being this photogenic.)
This summer, Popsicle® has some fun new flavors! There are Popsicle® Teenage Mutant Ninja Turtle, Popsicle® Sugar Free Red and for this awesome mocktails Popsicle® Tropical Paradise! They come in Mango, Strawberry-Banana, Island Punch, and Pineapple and OMG! The Mango? I'm eating ALL of them and not sharing them with my kids. Shhhh, don't tell.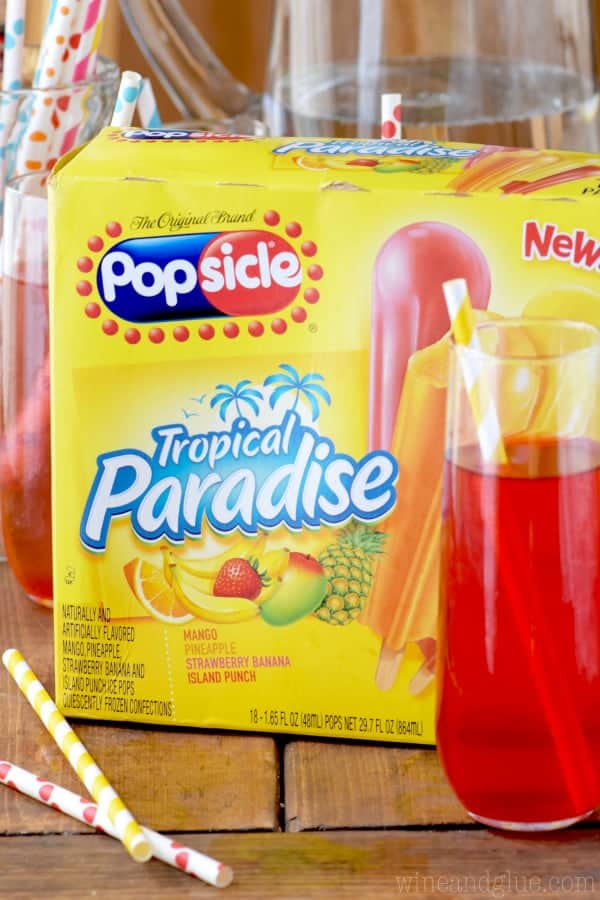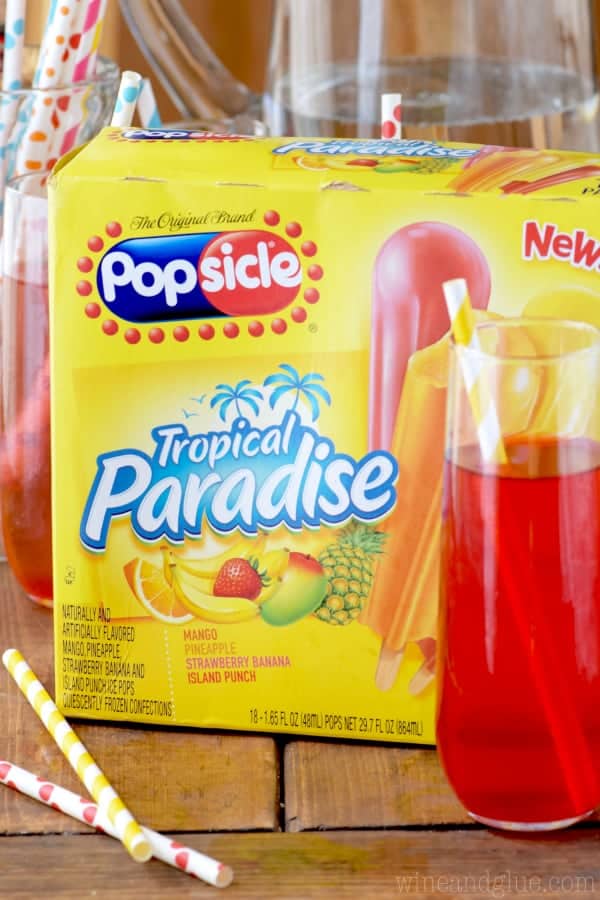 Obviously, they are perfect on their own, but they are also super awesome as a Tropical Mocktail. You add one to a glass, pour some lemon lime soda over top, and then you stir in the Popsicle®. It melts into the soda and you have the best most fun and delicious drink! It's like a kiddy cocktail but 10x more fun!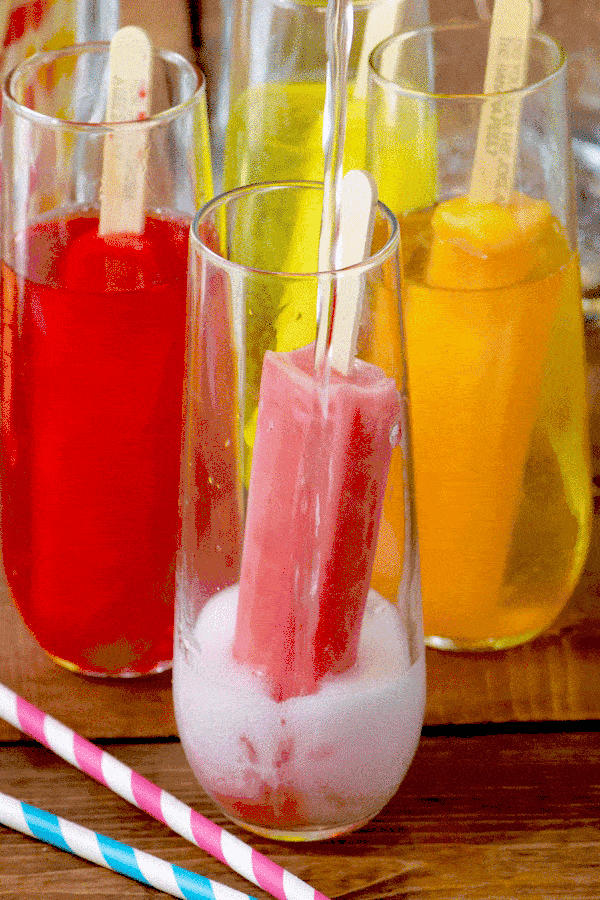 Plus you can use the Popsicle® stick to stir it in! And it has a joke!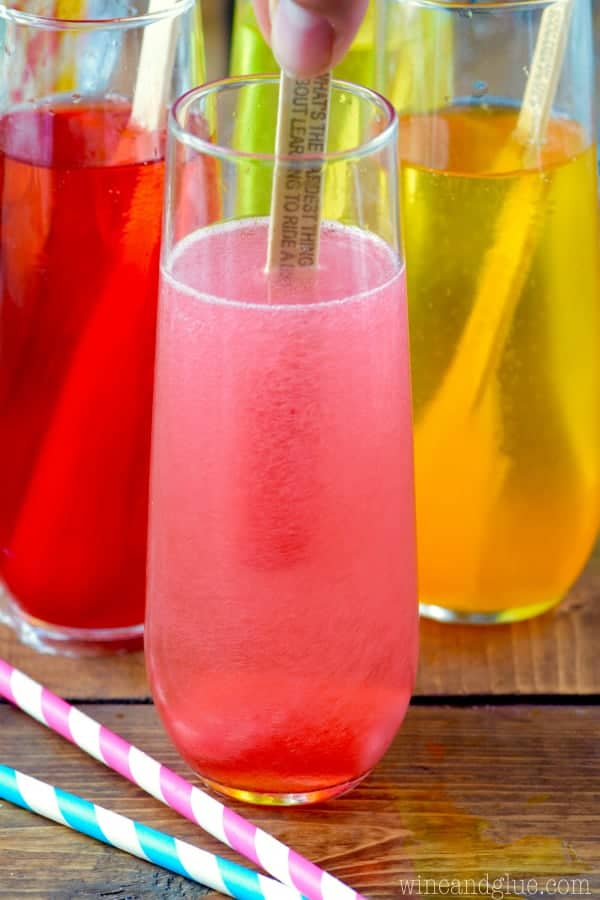 See how easy and pretty?!?!? And with so many different flavors of Popsicle®, you can grab any one of their iconic yellow boxes, and come up with so many different fun mocktails! These are perfect for a last of the summer hurrah party before heading back to school or just a fun afternoon with the kids because you yelled at them all morning about leaving their toys out in the house you just cleaned . . . you know, whatever. ;)
Popsicle® has been around from 1905 and is an staple summertime favorite treat for kids and adults! So for more great summertime ideas, follow Popsicle® on Facebook and Twitter!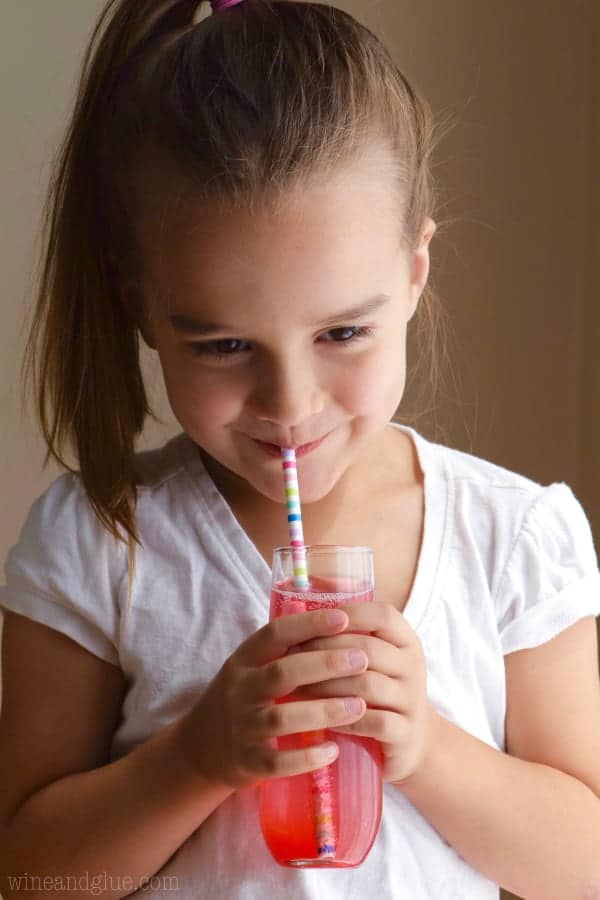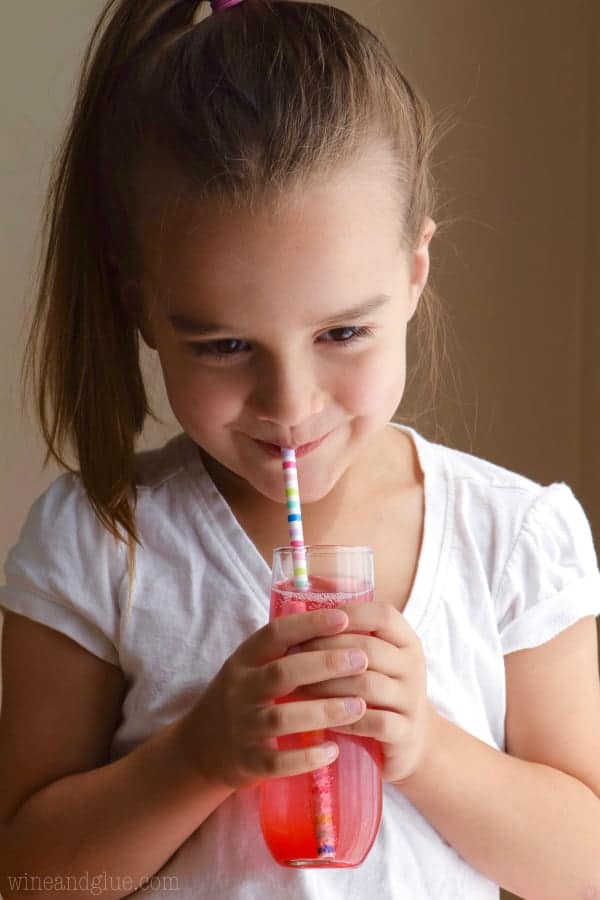 For the Tropical Mocktail
1 Popsicle® Tropical Paradise
Lemon Lime Soda
Add, a Popsicle® to a glass, top with lemon lime soda, and let the Popsicle® melt or stir until melted.


This is a sponsored conversation written by me on behalf of Popsicle. The opinions and text are all mine.