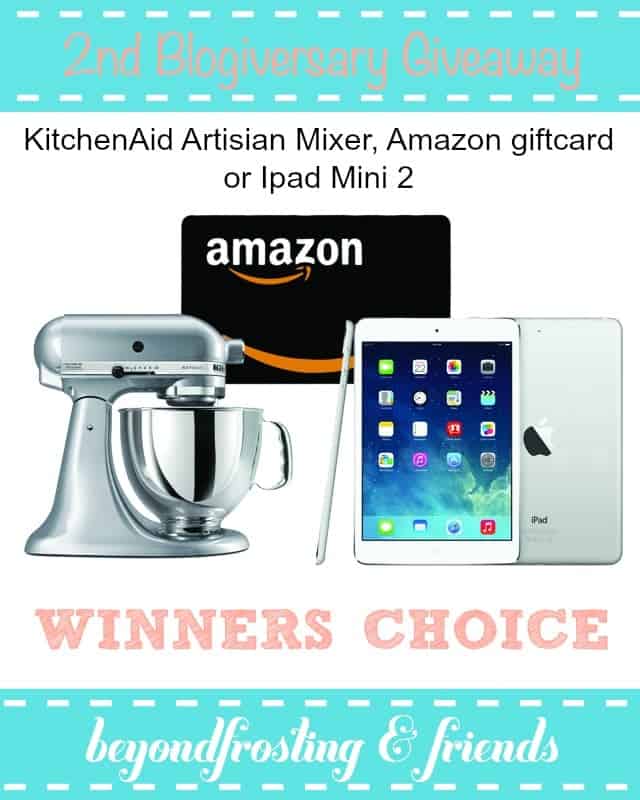 You guuuuuuuys!
It's a giveaway day!! It's been so long since I've done a giveaway, I'm so excited! I really wouldn't be able to be a full time blogger without the support of amazing readers like you visiting my blog, commenting on my posts, sharing them on Pinterest on Facebook . . . so giveaways like this are honest and heartfelt way of saying, Thank You.
One of my blogging friends, the amazing Julianne from Beyond Frosting organized this awesome giveaway as a way of saying thank you and celebrating two great years of blogging. I'm so excited to have teamed up with her and so many other talented bloggers.
So please enter, and then hop around to all the other blogs involved and check them out.
Thank you again and again and again for making this awesome fantasy of being a working at home mom doing two things I love at once a reality for me!