Though this post was sponsored by The Wisconsin Milk Marketing Board, all opinions are 100% my own.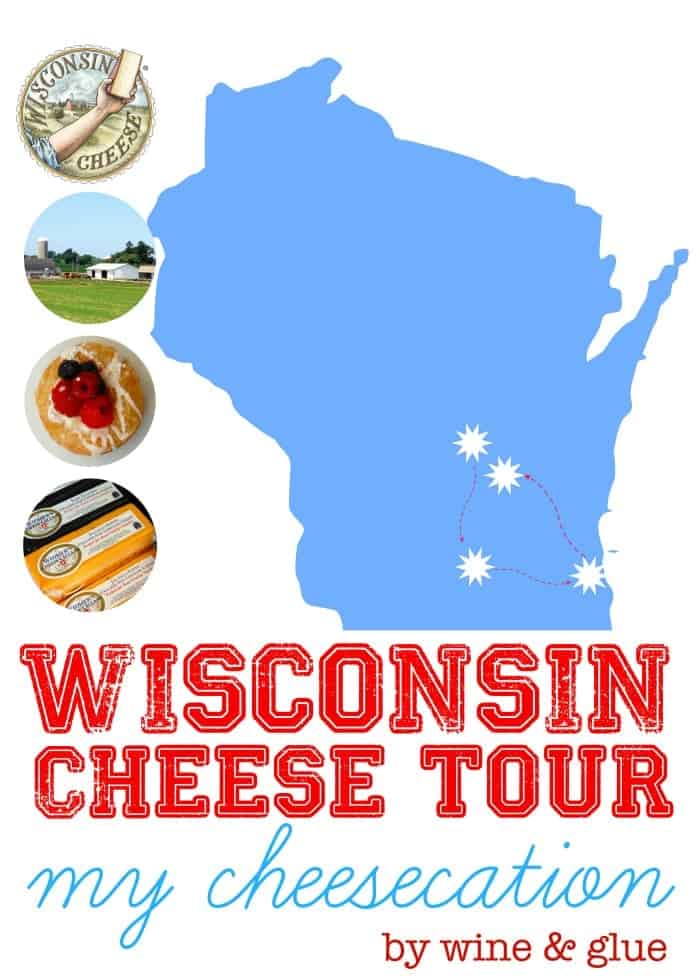 Can I tell you about my Cheesecation?
What is a Cheesecation you ask? It's where you travel around Wisconsin to various creameries and meet pretty much the nicest people on the planet (not just the nicest because they are feeding you copious amounts of delicious cheese but the actual nicest people ever).
I was lucky enough to tour several creameries in Wisconsin, courtesy of the Wisconsin Milk Marketing Board, a non-profit organization funded by the dairy families of Wisconsin.
First stop on our tour was Clock Shadow Creamery!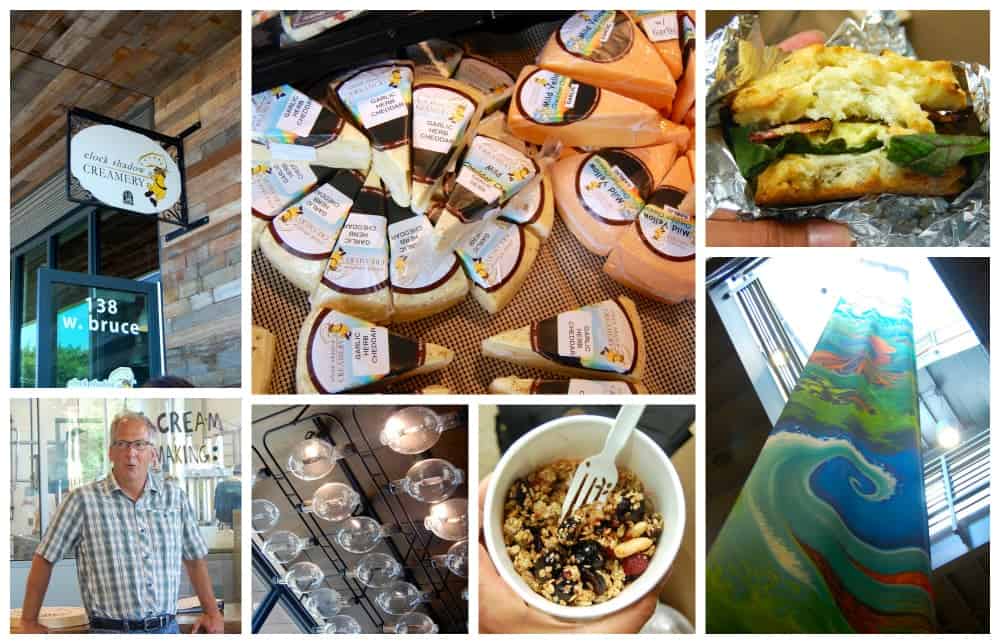 We got to meet founder Bob Wills, and hear all about his passion for cheeses, most notably quark and curds. Clock Shadow is so popular, that even though they weren't quite open yet, there were several customers who saw us in there and stopped in anyway to pick up some cheese and some Purple Door Ice Cream.
Fun facts I learned while at Clock Shadow:
There are only 52 master cheese makers (an elite program that can only be found in Wisconsin) and Bob is one of them! He told us his final exam was the hardest test he has ever taken. Learn more about the Master Cheesemaker Program here.
Quark, a soft cheese that is similar in texture to Ricotta, is making a comeback! Lots of German descendants in the Milwaukee area can now make the authentic recipes that have been passed down to them with this old school cheese. And lots of new recipes are being developed, showing what a versatile cheese this is!
Clock Shadow makes 25,000 to 30,000 lbs of cheese curds each week. They work all night to make the curds and ship them off by 7 am in the morning, because cheese curds are best fresh.
While at Clock Shadow, we were treated to a delicious brunch by Braise. Pictured above you can see the delicious sandwich and homemade granola with fresh fruit. The sandwich, that I could have had 17 more of, had some of that delicious quark on it. We also had smoothies, and these ginger cookies that could not have been more delicious.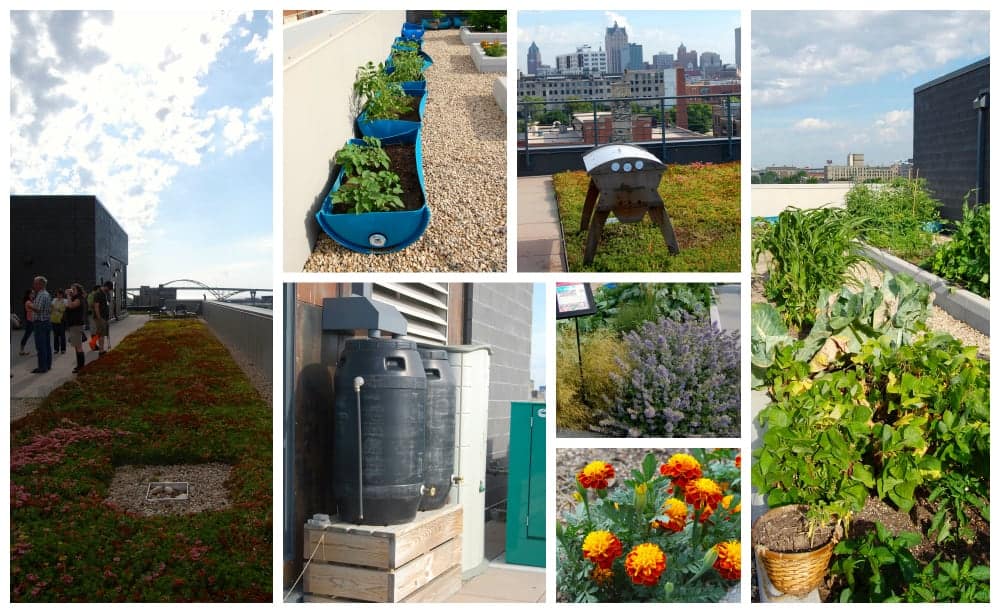 We were also treated to a tour of Clock Shadow's building with it's amazing roof top garden. The building, which houses Milwaukee's only urban creamery, is super eco friendly. It has a geothermal heating and cooling system, an energy generating elevator, and rainwater reuse system. The building was built using materials from older buildings in the area so that it would fit in to the neighborhood, full of old brewing houses and factories.
The rooftop garden is absolutely beautiful, and though it is surrounded by highways on more than one side and nestled into the busy downtown of Milwaukee, it is remarkably peaceful and quiet. It houses farmer's markets, yoga classes, and is open to the public.
I might just move in there.
Next stop on our tour was Widmer's Cheese Cellars, a creamery in Theresa, Wisconsin where we met the incredibly friendly musician turned cheese maker, Joe Widmer.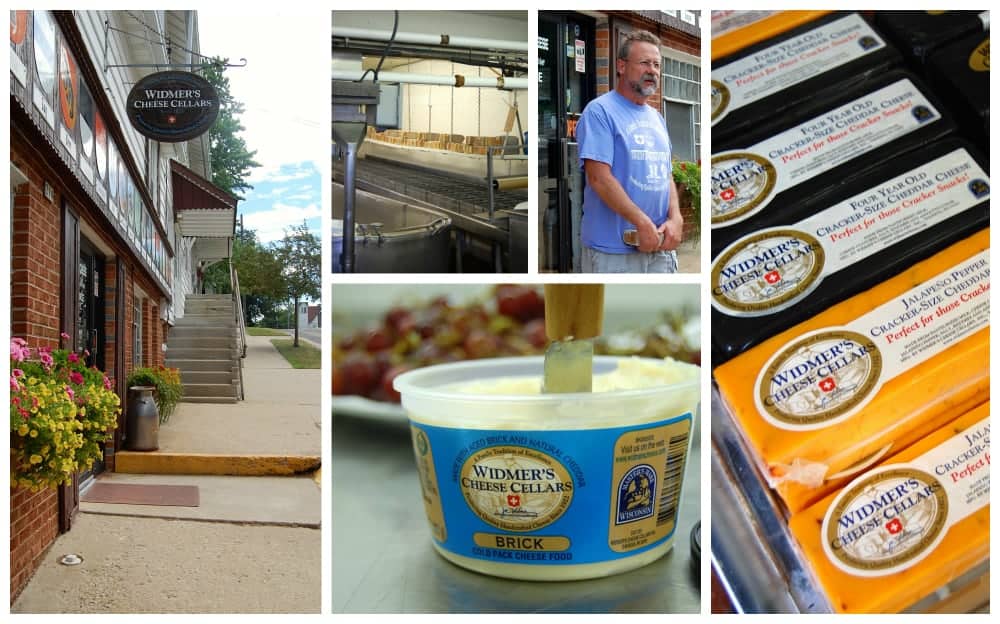 Joe, a third generation cheese-maker, is also a Master Cheese Maker. Since each Master Cheese Maker specializes in two cheeses, I asked Joe which cheeses he is a master in. His answer? "All of them."
The Widmer's creamery was purchased in 1922 by Joe's grandfather, an imigrant from Switzerland. Joe told us the story about his grandfather writing is girlfriend back in Switzerland letters, and her coming over on the boat to visit him. When he went to New York to pick her up, they wouldn't let her off the boat (certain immigration quotas had already been filled). Joe's grandfather married his grandmother right there on the dock and brought her back to Wisconsin with him.
Widmer's get their milk from local farms each day to make their cheese, and they are still using the same bricks that Joe's grandfather used back in 1922. Brick Cheese, a specialty of Widmer's,  gets it's name from the bricks that are placed on it during it's making. Widmer's is the only creamery that still uses real bricks to press their cheese! I would give you a detailed look into how cheese is made, but as Joe described it, my eyes kind of glazed over . . . its this detail of cheese making that makes master cheese-makers part chemists and part artists.
What's not lost on me? The taste!! Widermer's makes AH-mazing cheese!! I particularly liked the award winning Aged Brick Spread (aka Cheese Crack). I liked it so much that I bought a tub as soon as I got home and cautioned Nathan to keep his paws off.
Stay tuned for Part 2 of my amazing cheese adventure!!
Meanwhile, check out my Cheesy Beer Monkey Bread!