Though this post was sponsored by The Wisconsin Milk Marketing Board, all opinions are 100% my own.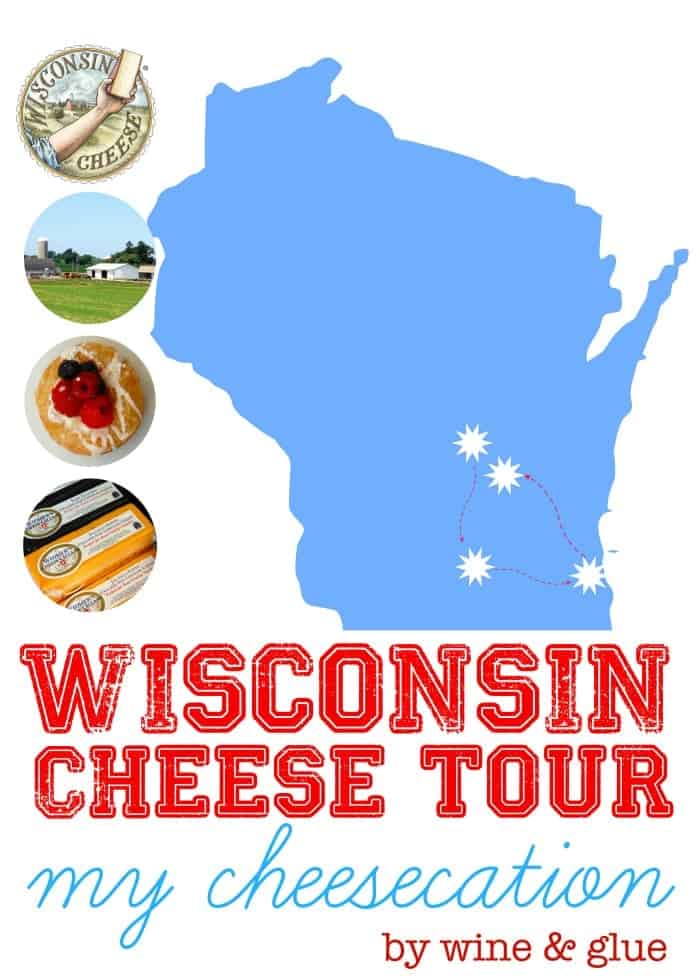 Did you read Part 1 of my Cheesecation? My amazing Wisconsin Cheese Tour?
Oh good. I'm glad you are all caught up then.
After leaving Widmer's, we headed to Fond du Lac where we met the talented ladies of Gouda Girls!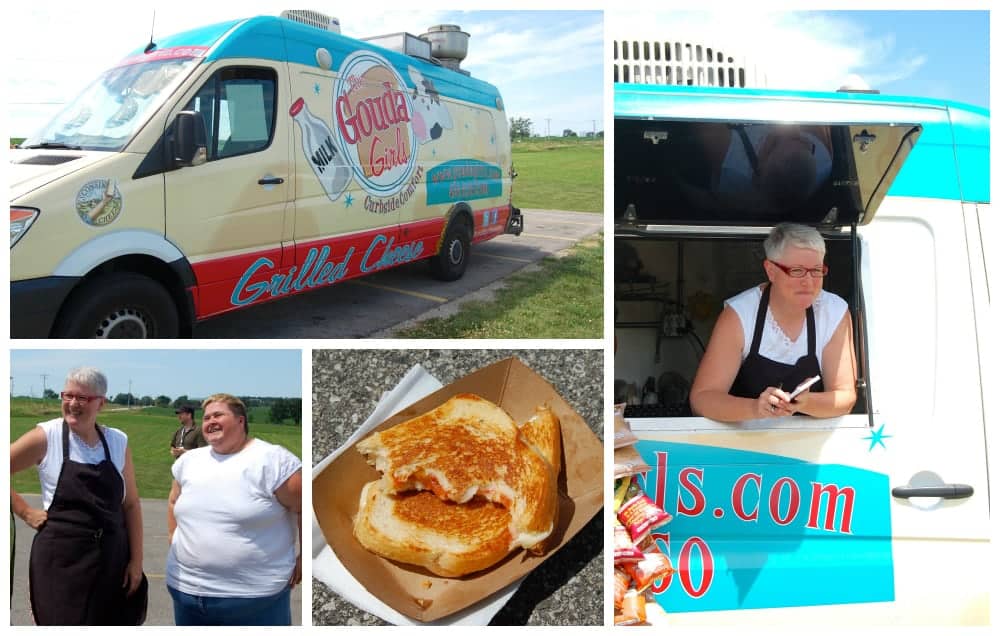 I am embarrassed to admit that I didn't get to spend much time at all talking to the Gouda Girls. But that's because I was super busy eating their AMAZING sandwich!! It was so delicious, and they seriously could not have been sweeter taking our orders and making sure that we had everything that we needed. I also loved watching them greet our hostess, Heather from the Wisconsin Milk Marketing Board, with open arms . . . literally huge hugs.
Tina and Katherine, The Gouda Girls, run their curb side food truck, but also do catering. I'm sort of wondering if they would be willing to just park themselves in my driveway, since their food was THAT good. It was absolutely delicious, and I could have eaten four more of their sandwiches. I had the award winning Roma with it's melty mozzarella, asiago, and tomatoes on Italian bread, but seriously everything that everyone was eating looked amazing. And everyone could not stop gushing about the sweet ladies and their delicious sandwiches!
We were served up lunch right in the parking lot of Kelley's Creamery, which was rather convenient, because then we were literally just steps away from dessert.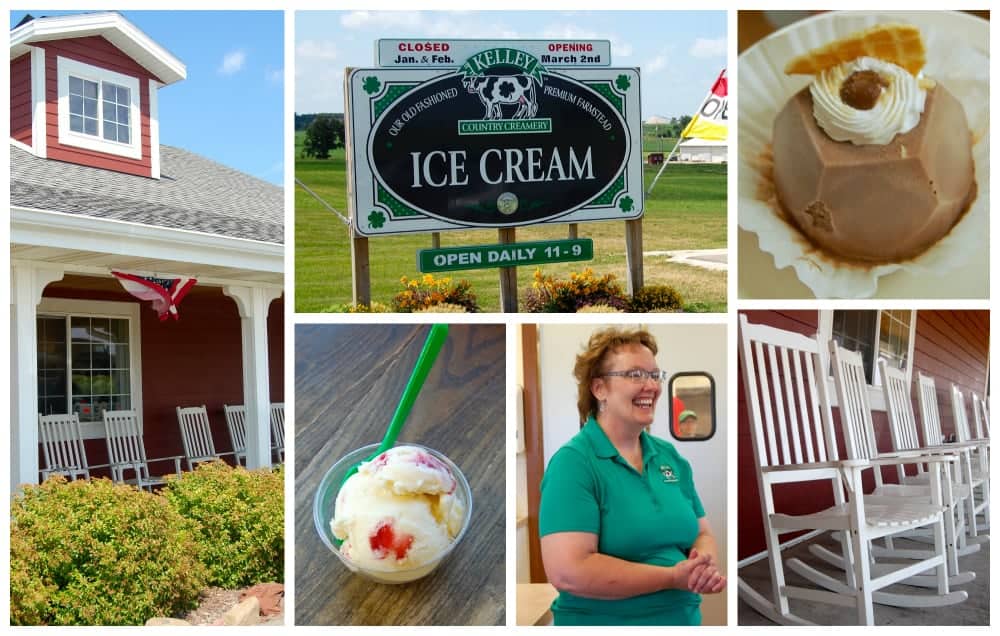 This is the part of the tour that I have just been dying to talk about. Karen Kelley, the matriarch of the family and the dreamer of all things delicious ice cream, talked to us about her family, their business, and her love of ice cream. She was so nice, that I asked her before leaving if she would be willing to adopt me. And she was so nice that she didn't immediately ask the crazy woman to be escorted out of her ice cream shoppe.
The Kelley family, like 90% or more of the dairy farms in Wisconsin, has less than 100 cows and is a family farm that has been run by the same family for many generations. The Kelly Family Farm has existed since 1861 with it's 65 cows and 200 acres that you can see right from the window while you eat your delicious ice cream. But it has been just in the last four years that they started using the milk from their cows to make some of the most amazing ice cream I've ever had.
One of the most interesting things I learned while at Kelley's was that the milk is pasteurized but not homogenized and for that reason, it is totally tolerated by people who have lactose intolerance and normally can't enjoy ice cream.
Mrs. Kelley's once small dream of an ice cream shoppe has turned into a booming business, so much so that her children have come home, all on their own, to help run things. In fact, it was right after our tour rolled through that the good people from Good Morning America showed up on the Kelley's front door to name them America's Best Ice Cream!
They make tons of ridiculously good flavors, including Bacon Maple and Bleu Cheese Pear (yumm and double yumm!!). (For a complete list of Kelley's ice cream flavors, click here.)  We were there on a random Friday afternoon and there were non stop customers. And it is basically located in the middle of a farm field. It's that good, people.
If you are ever anywhere even remotely close to Fond du Lac, Wisconsin, you must visit Kelley's. Tell them the crazy woman who wants to be adopted sent you.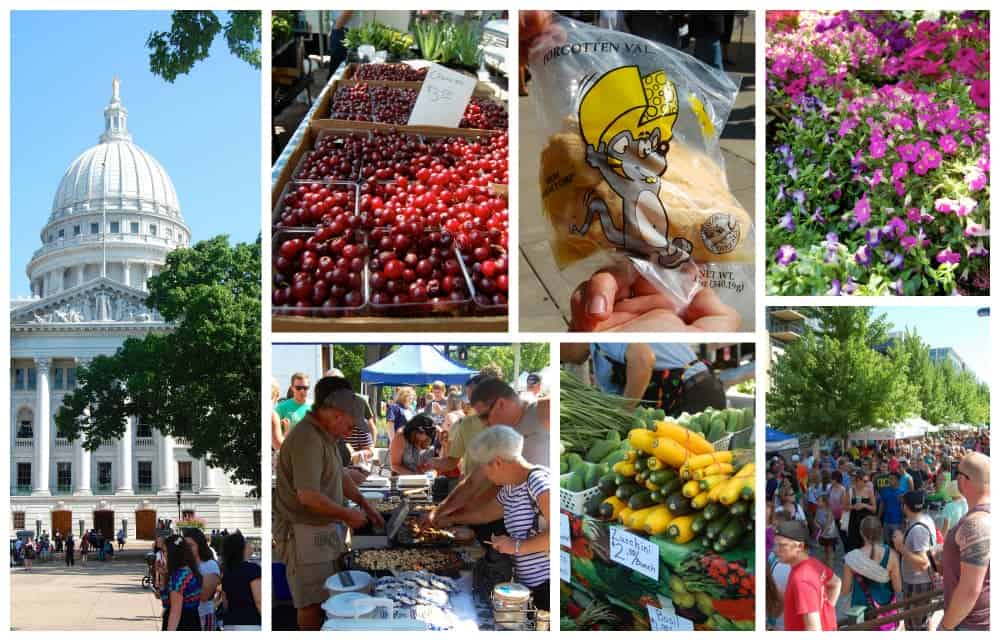 On day two of our Wisconsin Cheese Tour we hit up the Madison Farmer's Market.
Have you heard of the Madison Farmer's Market? It's been named on of the top 50 biggest outdoor markets . . . in the world! It's best to get there early since things get super busy the later in the morning you go.
But even if you are there around 10 am when things get packed, it's fine. Because it is Madison, and the people there are friendly, courteous, and won't even scowl at you when you reach over them to snag another free sample of fried cheese from Brunkow Cheese (OMG fried pizza flavor cheese? YES PLEASE!).
If you go, make sure you get a bag of "Squeeky Cheese" (i.e. the most delicious cheese curds ever) from Forgotten Valley Cheese. I won't even judge you if you eat the whole bag. (Mainly because I . . . ahem . . . have no room for judgement there . . . )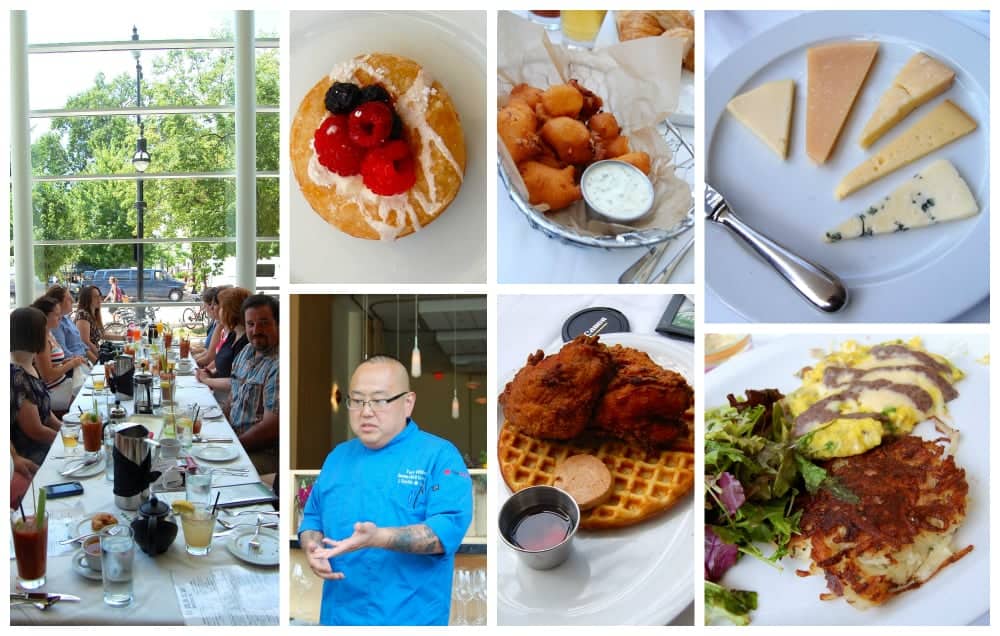 After the Farmer's Market, we wrapped up our amazing Wisconsin Cheese Tour with brunch at Graze, hosted by head chef Tory Miller. We ate an absolutely amazing brunch that consisted of beautiful pastries glazed and covered in fresh berries from the market, waffles covered in chicken, and eggs that were speckled with the freshest corn. And of course fried cheese curds.
That was when someone, and I wish I could remember who, said, "This is the best Cheesecation I've ever been on."
Everything was so delicious, and the surroundings were so beautiful. The staff at Graze could not have taken better care of us! In fact, I told the waitress that I wanted a virgin Bloody Mary, and she looked at me and said, "No you don't. You want a regular." And she moved on to the next person. It's like she was my soul sister.
If you are looking for fresh food in Madison for brunch, and you want an amazing ambiance to go with it, Graze is definitely the place for you. It was the perfect way to end my Cheesecation.
Many huge thanks to Heather and everyone else at the Wisconsin Milk Marketing Board for hosting me!! I couldn't ask for more generous and accommodating hosts!
And if you are looking for a dessert to make with some delicious Wisconsin Cheese, look no further!