Skinny Apple Pie Shake! You favorite fall dessert in a skinny shake!!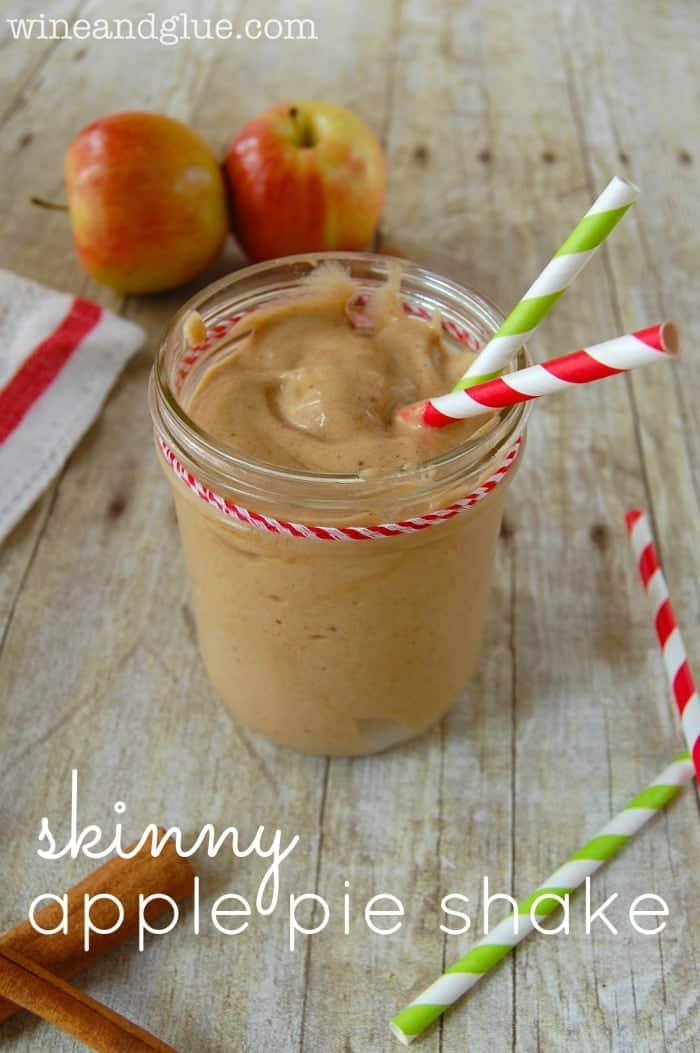 So I realized recently that there has been a new development in the language of Quinnese.
She has been putting "Aye" in front of everything.
And it has been such a regular part of our day to day life, that I don't think I even noticed that my daughter is slowly but surely turning into a pirate.
It would seem that Aye means a lot of things . . . . "get me _____"  . . . . "I want _____" . . . . "Seriously. Get me ______ now."
All day long I hear
"Aye, cracker, Mama!! Aye, Cracker"
"Aye, tat"  Translation:  Give me that. Now.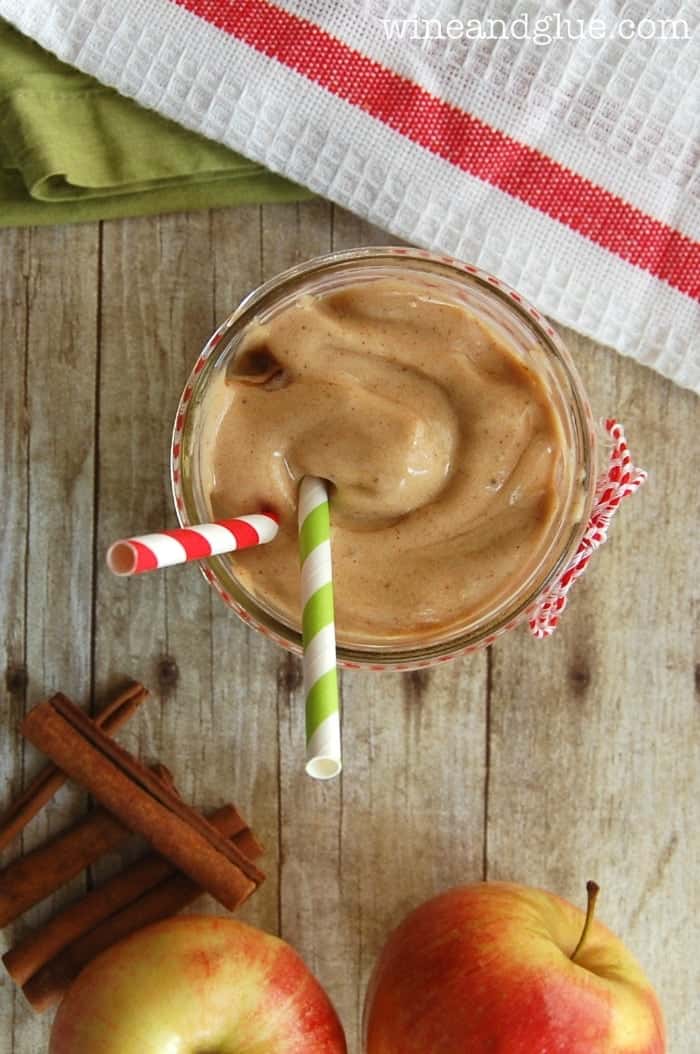 The upside, is that she's also a pretty sweet kid.
So I hear a lot of "Aye, kiss."
And, "Aye, hug."
And even though the pirate is often super demanding, I'll take it. Because I know before long, the pirate will be gone and she'll be speaking with proper grammar . . . and what fun is that?
Guess what else is sweet? This Skinny Apple Pie Shake! It's made with frozen bananas instead of ice cream, so it's easy on your waistline, but with the apple butter, cinnamon, and vanilla, it has the sweet taste of apple pie!
Okay, let's be real for a second. It does not taste like you blended up a slice of apple pie with some ice cream . . . though that would be AWESOME (note for future blog posts) . . . but it is delicious, and it's healthy! So you could feel really good about giving this to your kids as an after school snack!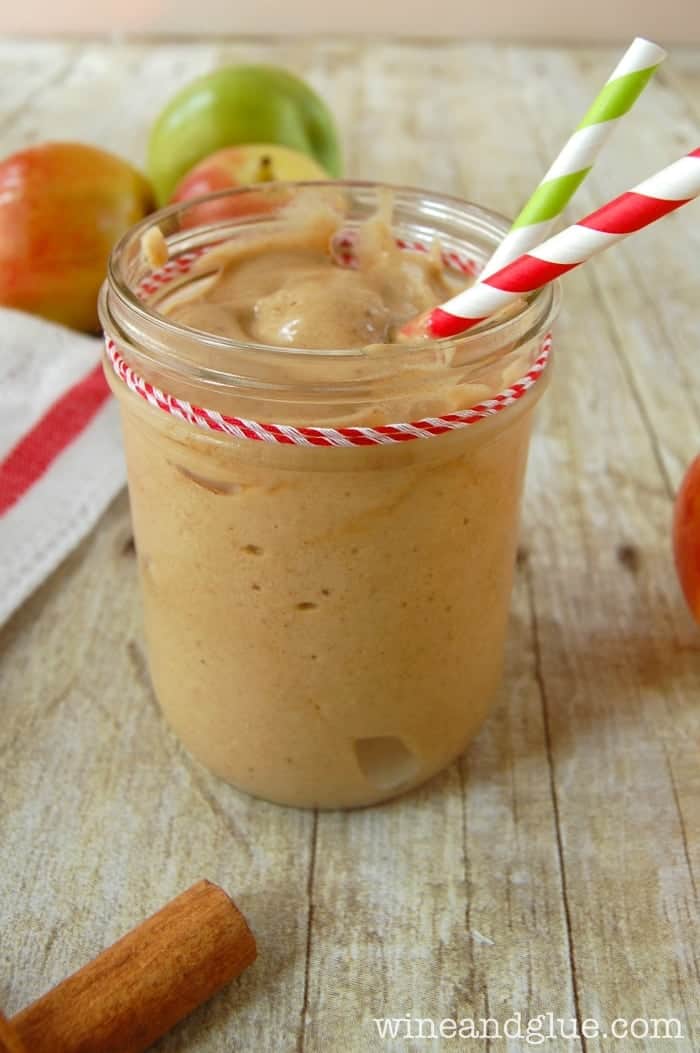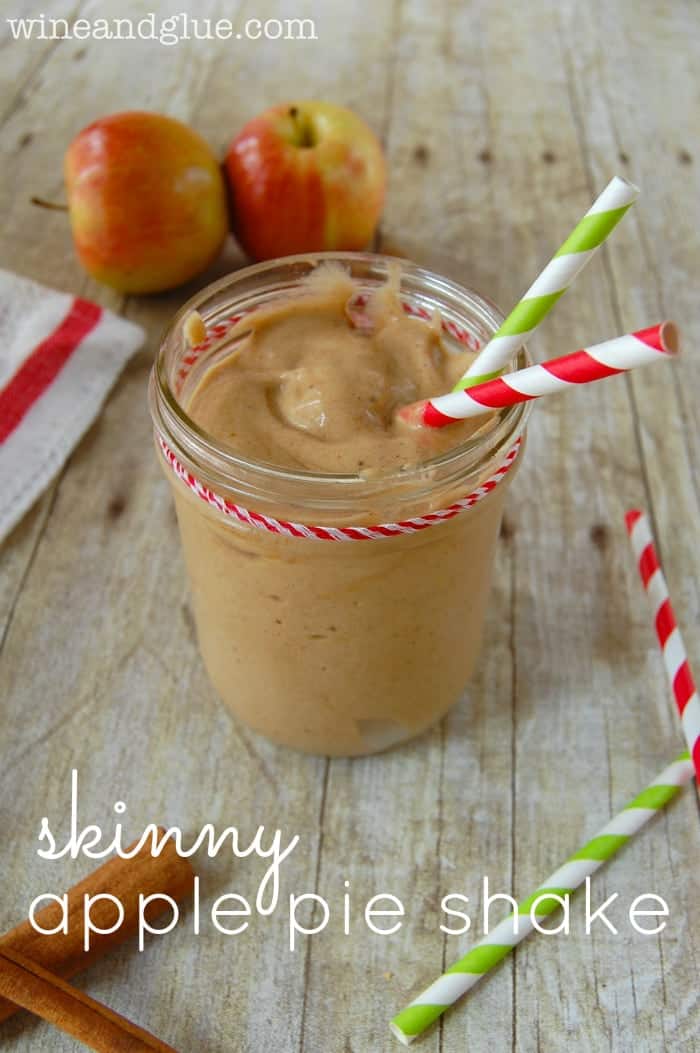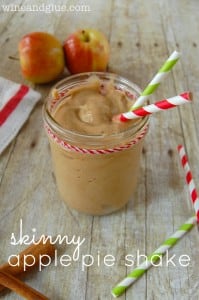 Skinny Apple Pie Shake
Ingredients
2

cups

frozen banana chunks

3

TBSPs

apple butter

1

tsp

vanilla

1/2

tsp

cinnamon
Instructions
Blend the frozen banana chunks until smooth in a food processor.

Stir in the other ingredients with a spoon and then turn on the food processor again until smooth.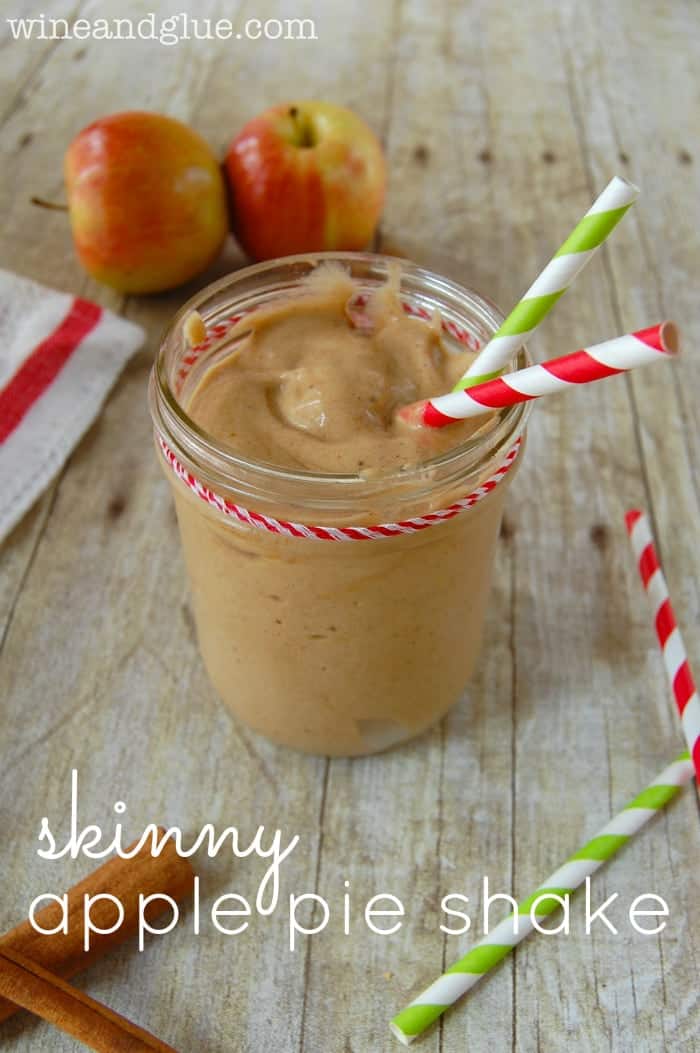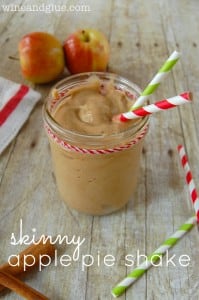 did you make this
Skinny Apple Pie Shake
Want another skinny shake?
Skinny Mexican Frozen Hot Chocolate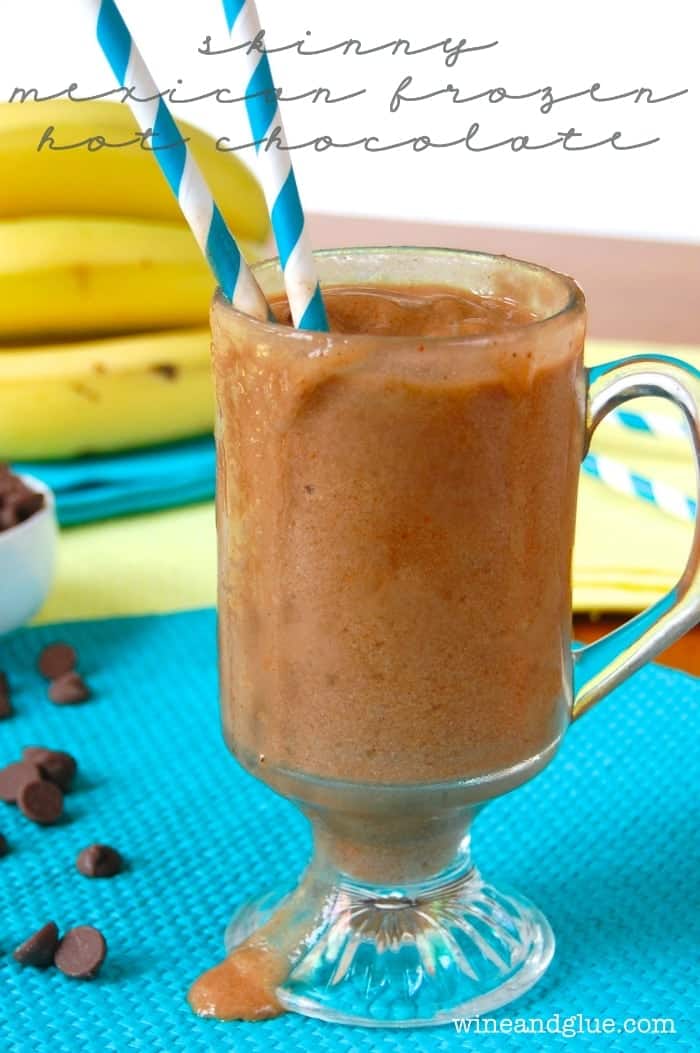 Want another great recipe that uses apple butter?
Apple Pie Muddy Buddies with Streusel Topping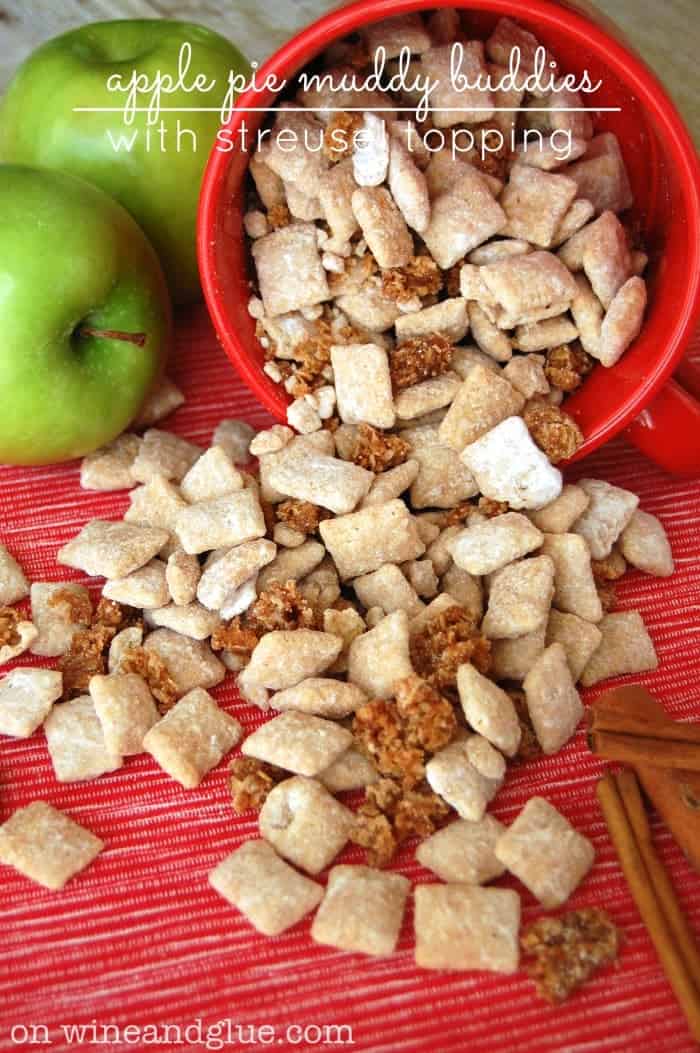 SaveSave