This Breakfast Braid looks super fancy, but it's deceptively easy and delicious!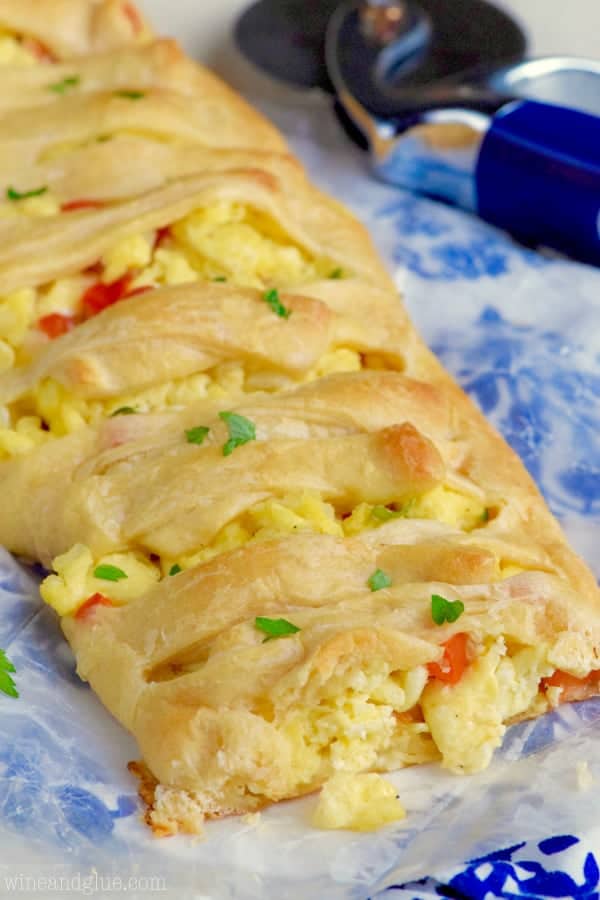 I am so proud to be partnering with Horizon on this post. Thank you for supporting the brands that make Wine & Glue possible.
Can I tell you guys some of the best news ever . . . . my oldest guy is doing great at his new school. I had been so nervous and so worried. I think switching schools when you are 8 is kind of a big deal. I was worried that he wouldn't find friends, especially because he is very comfortable spending time on his own.
I mean . . . on the first day of school we were holding our breaths.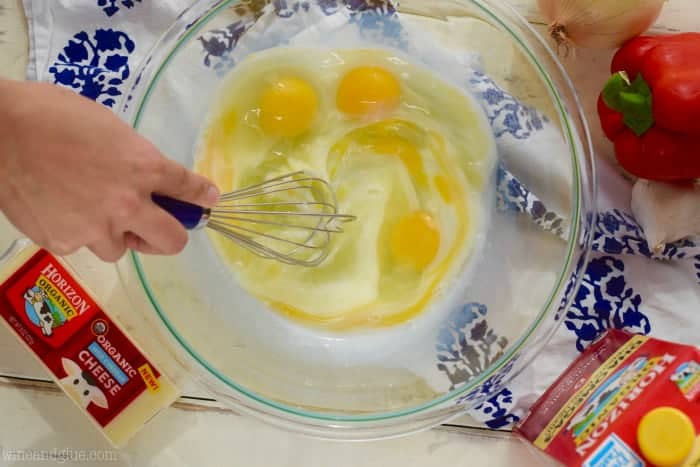 But just like that he made friends! Like lots of friends. And he comes home from school grinning with stories about them and what they did at recess.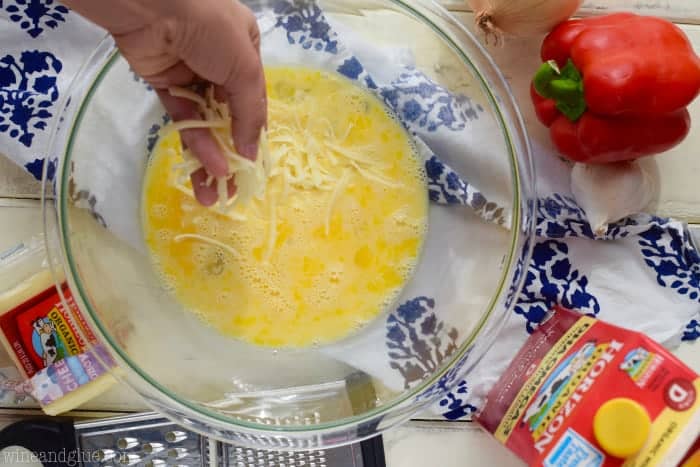 And just like that my mommy heart is bursting with love for this kiddo who so seamlessly found his place even though he was all worried. Even though we were worried.
The night before the first day of school I took a sharpie to a rock I found (kiddo loves rocks) and wrote on it:
YOU'VE GOT THIS.
So that all day at school he could feel it in his pocket and hear me in his head cheering him on . . . because we should all have that, right? Our mom's voice in our heads cheering us on when we are worried or struggling . . . I know I do.
And he did. He totally had it.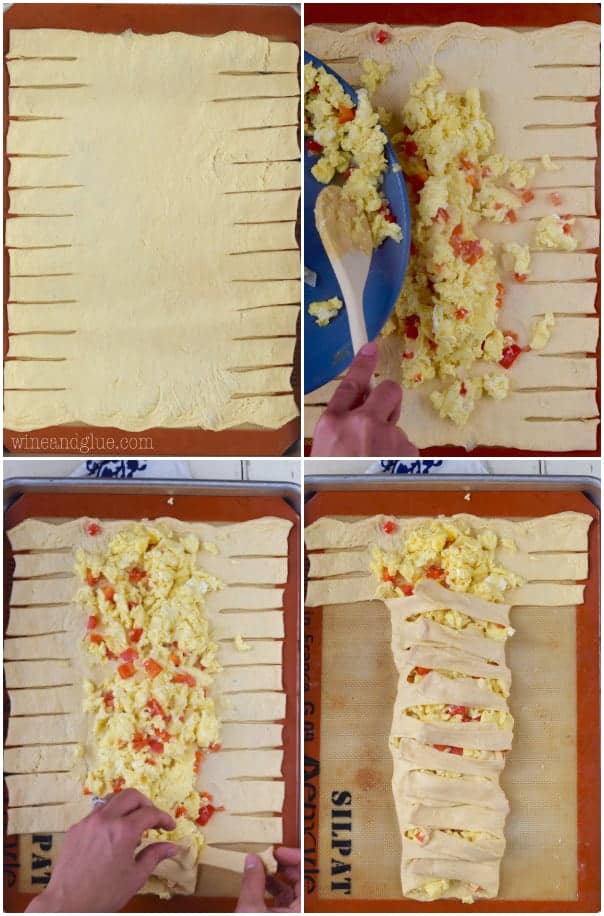 Whew.
So with that one worry out of the way, we can talk about feeding these monsters.
Guys, my kids eat so much.
And I'm struggling to keep up with dinner and breakfast ideas. Sooooo . . . . my hope is that this Breakfast Braid will work for ya'll for both. It is EASY to throw together. You preheat your oven, whisk up some eggs, and then toss in some Horizon Whole Milk and some Horizon White Cheddar. You guys, the Horizon White Cheddar has the best flavor. Piper will eat it shredded by the bowlful . . . I mean, she did while I was taking these photos. And it melts into the eggs so perfectly. It is definitely my new favorite Horizon product. YUMMY!
Then you just toss some veggies into the frying pan, add the eggs, and braid them up. The prep on this meal is about 10 minutes and then the baking time is about 20. So you are looking at a 30 minute meal. This would work for my family on school mornings, but if it is too much time for yours, serve it up for a weekend brunch or an easy weeknight meal!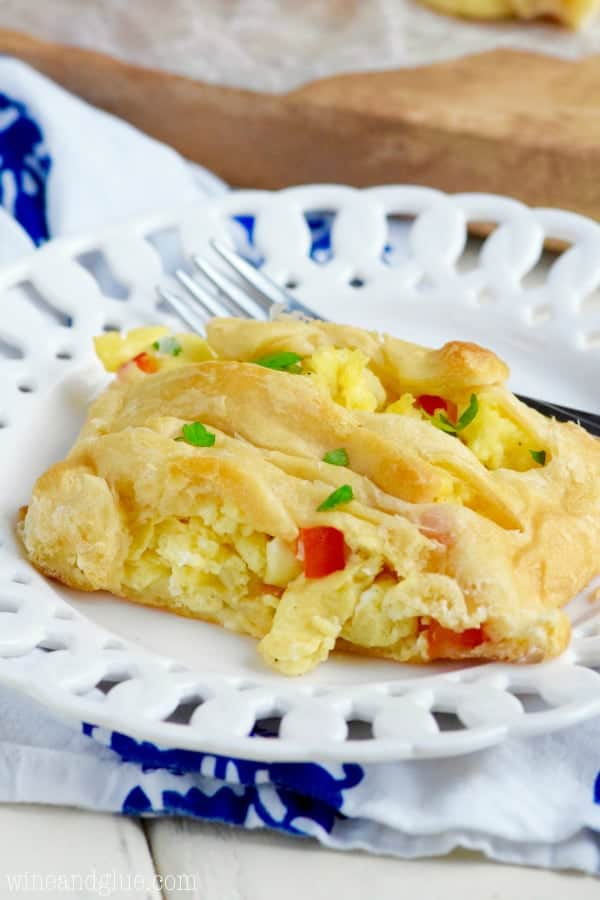 And it's easy to change up! You can throw in some breakfast sausages, or switch out the veggies for different ones. I used a premade refrigerated crescent roll dough, but if you don't dig that, you could always use a homemade pizza dough. Though I will throw out there that there are a couple different refrigerated doughs on the market that organic and worth checking out. It's such a time saver!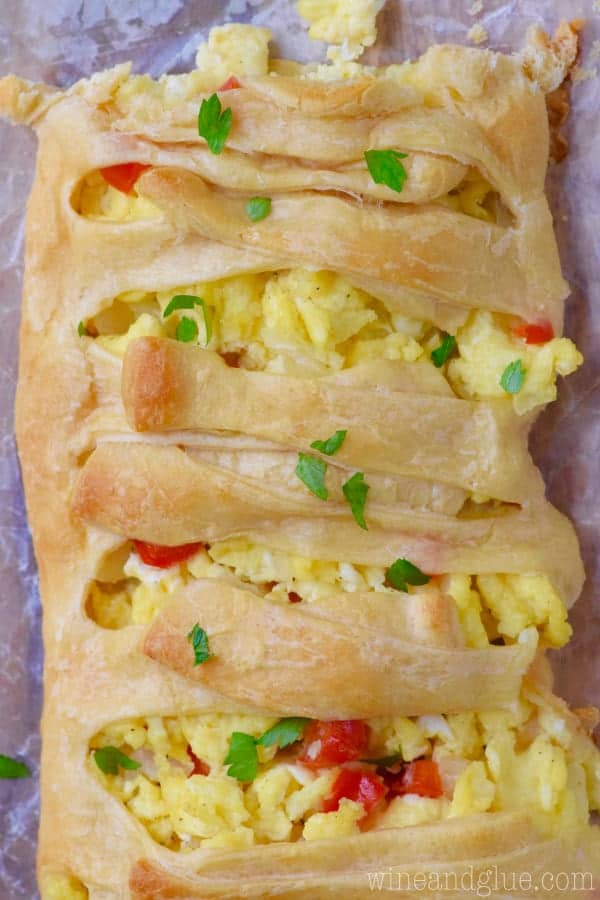 For more great breakfast ideas be sure to follow Horizon on Facebook, Twitter, Instagram, and Pinterest.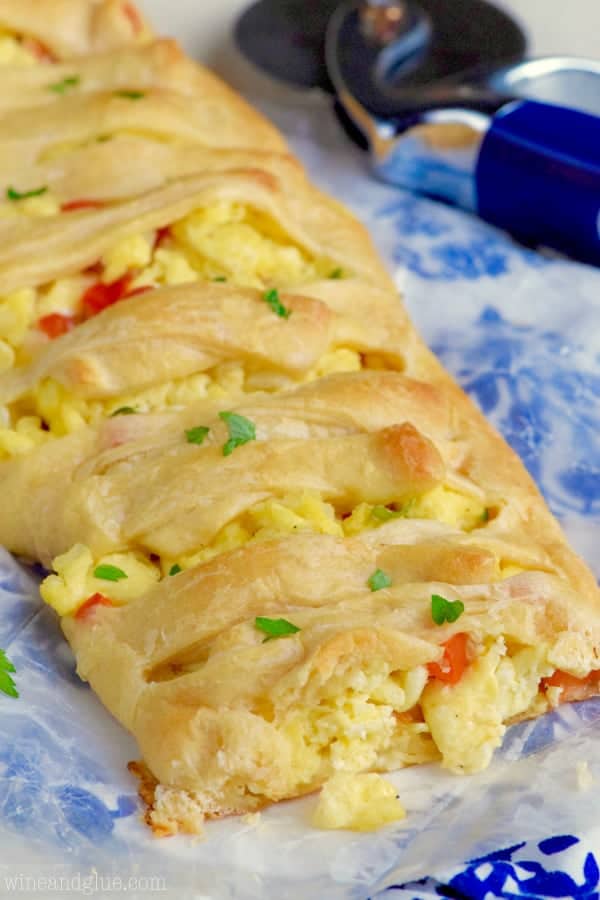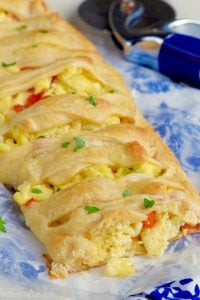 Breakfast Braid
Ingredients
4

large eggs

4

large egg whites

1/4

cup

Horizon Whole Milk

1

cup

Horizon White Cheddar

shredded

1

TBSP

olive oil

1/2

a yellow onion

diced

1

red pepper

diced

2

cloves

of garlic

minced

salt and pepper

seamless crescent roll dough or homemade pizza dough
Instructions
Preheat your oven to 350 degrees.

Whisk together the eggs and egg whites. Then whisk in the Horizon Whole Milk and the Horizon White Cheddar. Season with salt and pepper.

In a large skillet over medium heat heat the olive oil.

Add in the garlic and cook for 30 seconds, being sure not to burn. Then add int he yellow onion and red pepper. Cook until the onion is translucent and the red pepper is soft. Add the egg mixture and cook until the eggs are light and fluffy, mixing often.

Spread the crescent roll dough over a parchment lined baking sheet. Cut strips approximately two inches in and one inch wide on both sides of the dough (see both pictures).

Add the egg mixture to the uncut middle, and then pull one strip of dough over and then another strip from the other side. Continue down the length of the dough (see pictures).

Bake for 20 to 25 minutes until the dough is golden brown. Let sit 5 minutes and then serve immediately.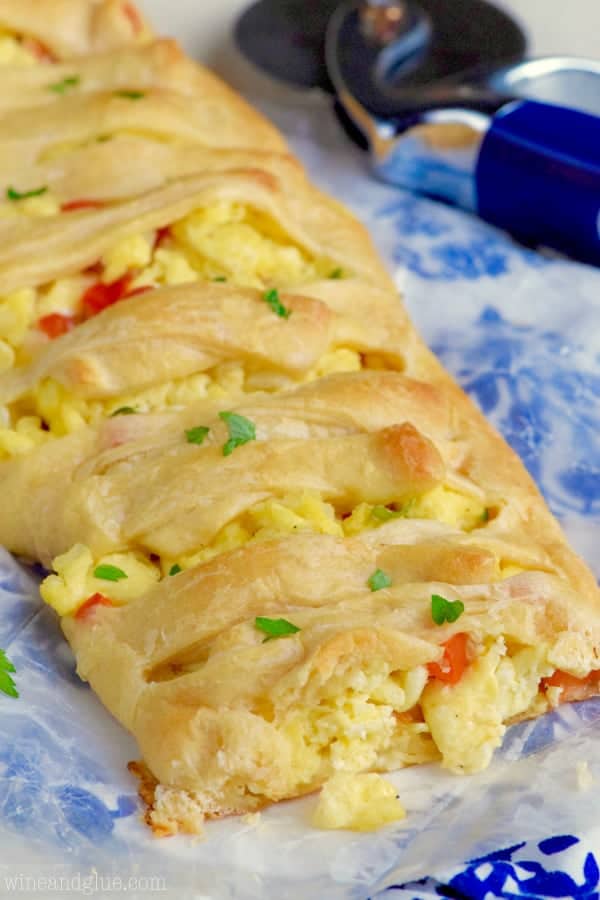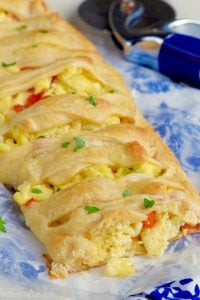 did you make this
Breakfast Braid

This is a sponsored conversation written by me on behalf of Horizon Organic. The opinions and text are all mine.