These Cookie Dough Stuffed Petit Fours are a no bake little treat that are pretty enough not to eat but too delicious to only have one!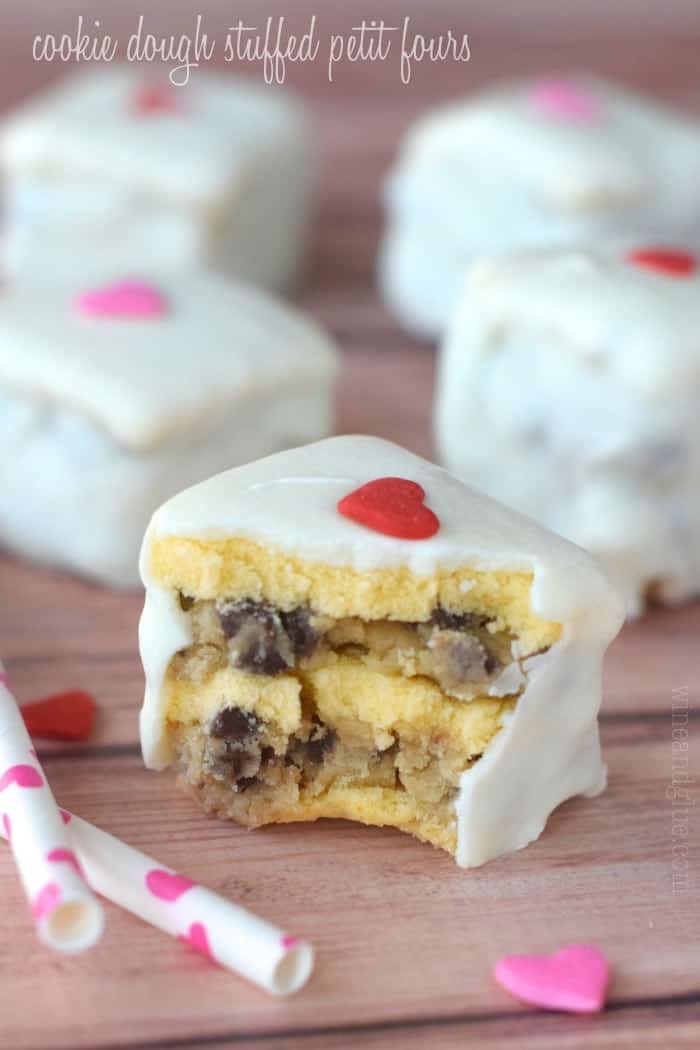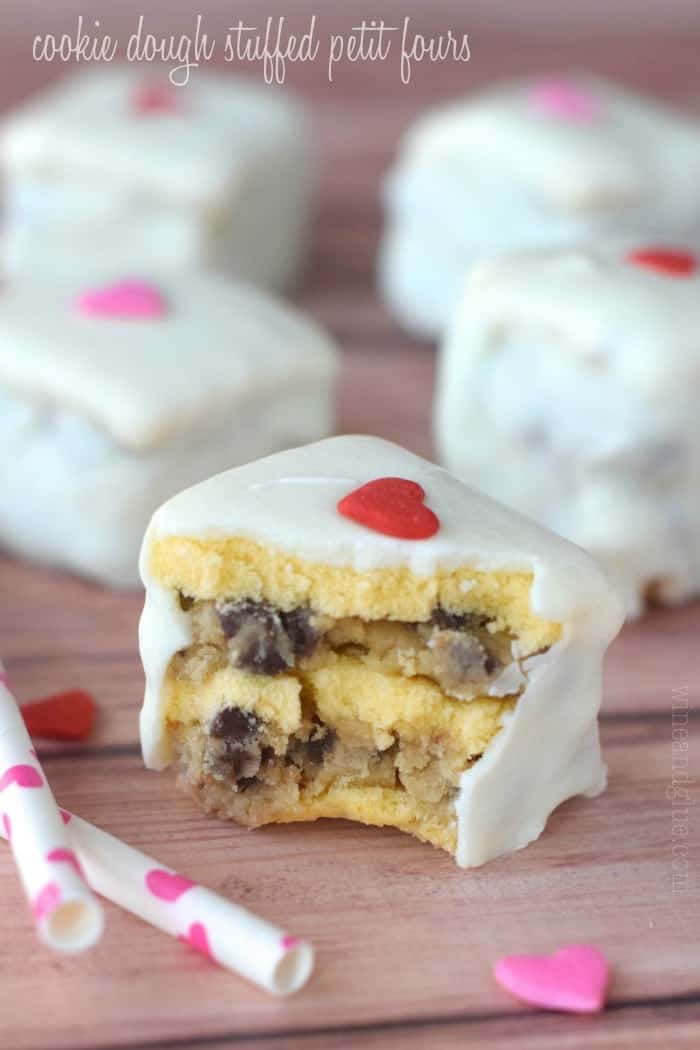 So after the Crock Pot Chicken Tortilla Soup Debacle of 2015 where I was told on social media, my blog, and in person by my very own son that I was completely wrong for giving the soup that name . . . . I am very nervous about this post.
I beg, I plead with you, to put down the torches and pitch forks and hear me out.
I get that they aren't really petit fours. For one, the actual name petit four means "small oven" in French (at least according to Wikipedia). And these . . . well these don't even use the oven.
Second, they are a cheater's version in every way. They use a store bought pound cake, they don't use fondant, etc. etc.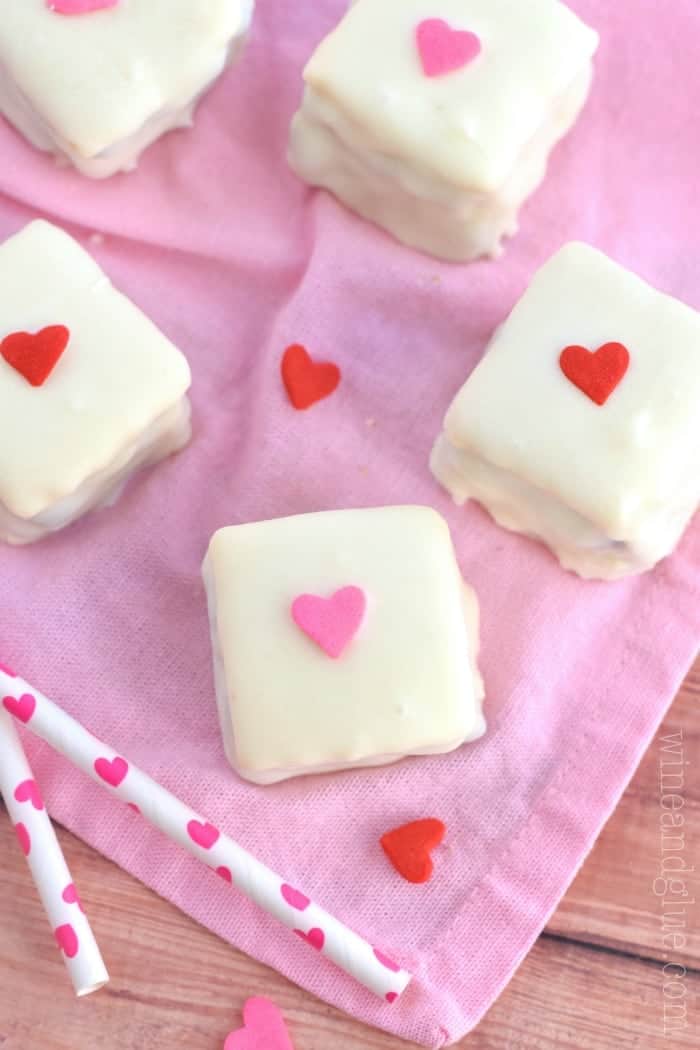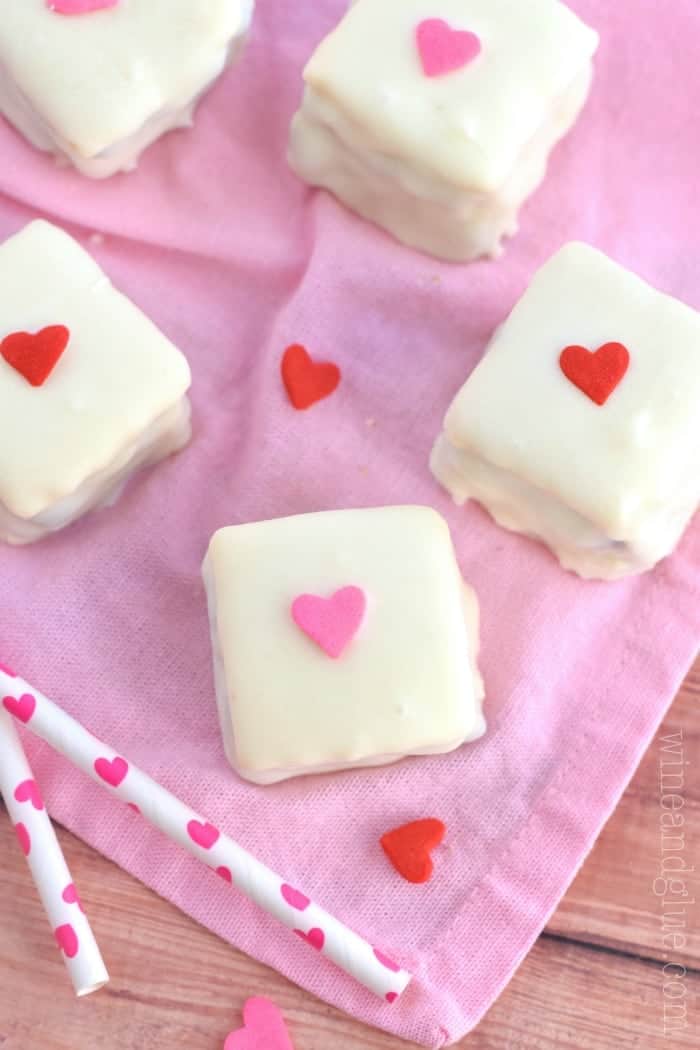 BUT! These are so cute and so delicious and wait for it, they are made with COOKIE DOUGH! See! You're putting down the pitch forks! You're blowing out the torches. You are coming to the dark side. And if you really want to be mad at someone, go be mad at Cathy from Lemon Tree Dwelling. Because she totally inspired these.
Okay. Let me just tell you that these aren't for the faint of heart. They are a multi step treat, and you only end up with like a dozen. Also, if you want them to look perfect, you want to either not make them or use fondant. However! If you want to give your Valentine a yummy treat and you have about an hour to spare, then you have come to the right place!
Step one. Cut some thin slices of store bought (thawed) pound cake. I used Sara Lee's. Now, if you make too thick of a slice (you are aiming for about a quarter of an inch) or it's all wonky, just cut a different slice. You'll have plenty to work with still.
I used a serrated knife, and I didn't really go back and forth, I kind of just pushed down. It's easier if the pound cake is cold.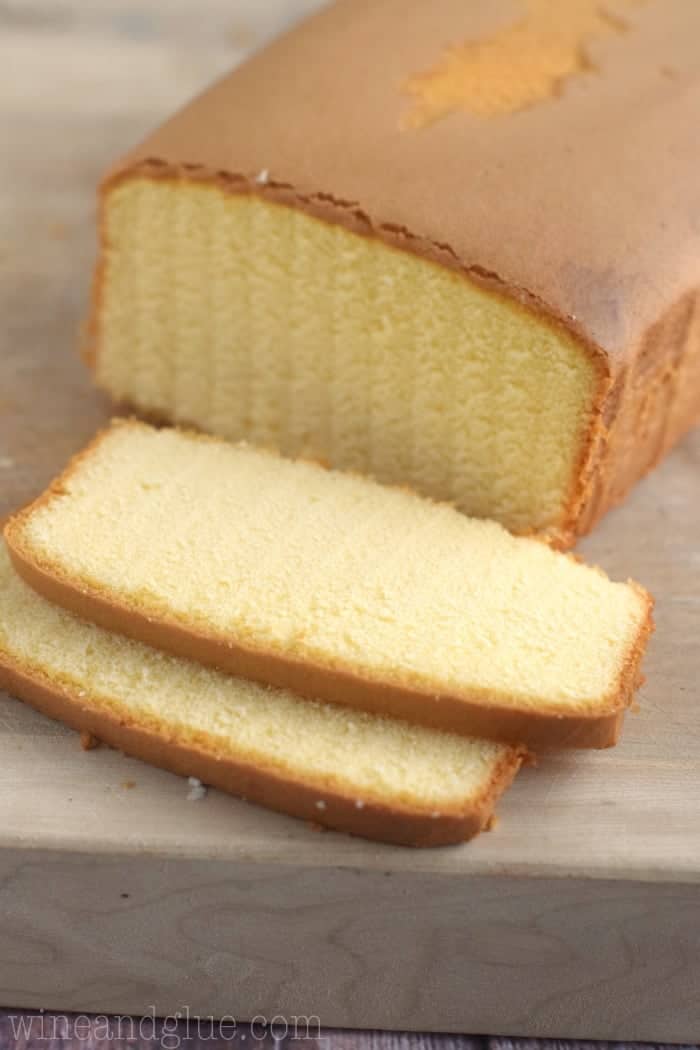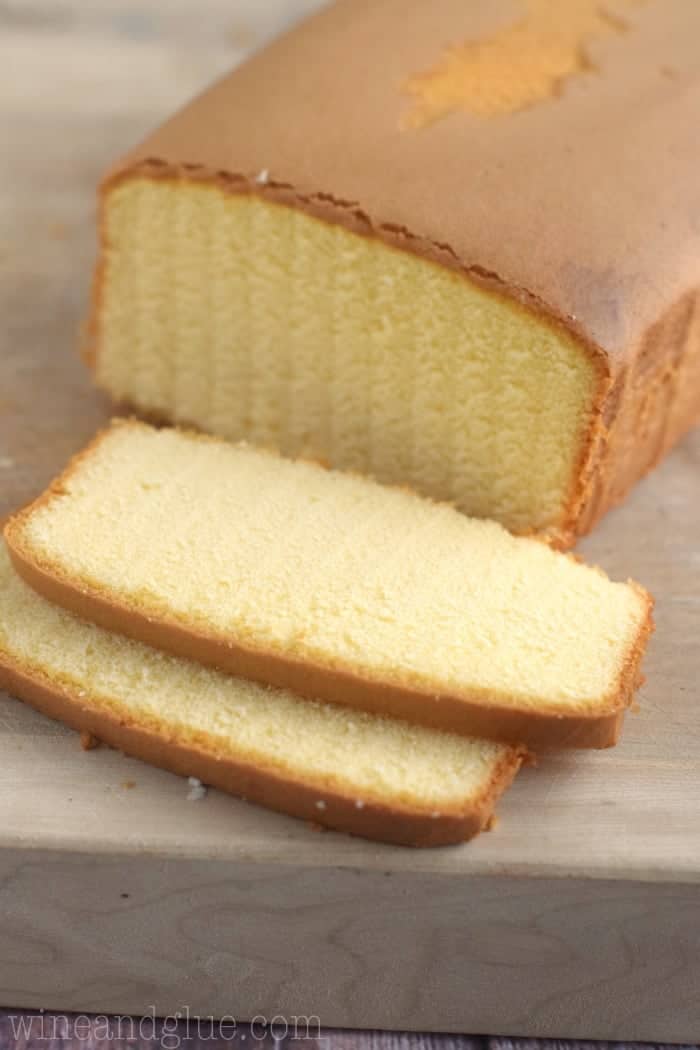 Next put some eggless cookie dough on top. I used THIS recipe from Center Cut Cook but used mini chips and left out the milk. It helps to kind of make a thin layer of it in your hands and then put it on the pound cake. Make sure you get it as close to the edges as possible . . . like closer than what's pictured here.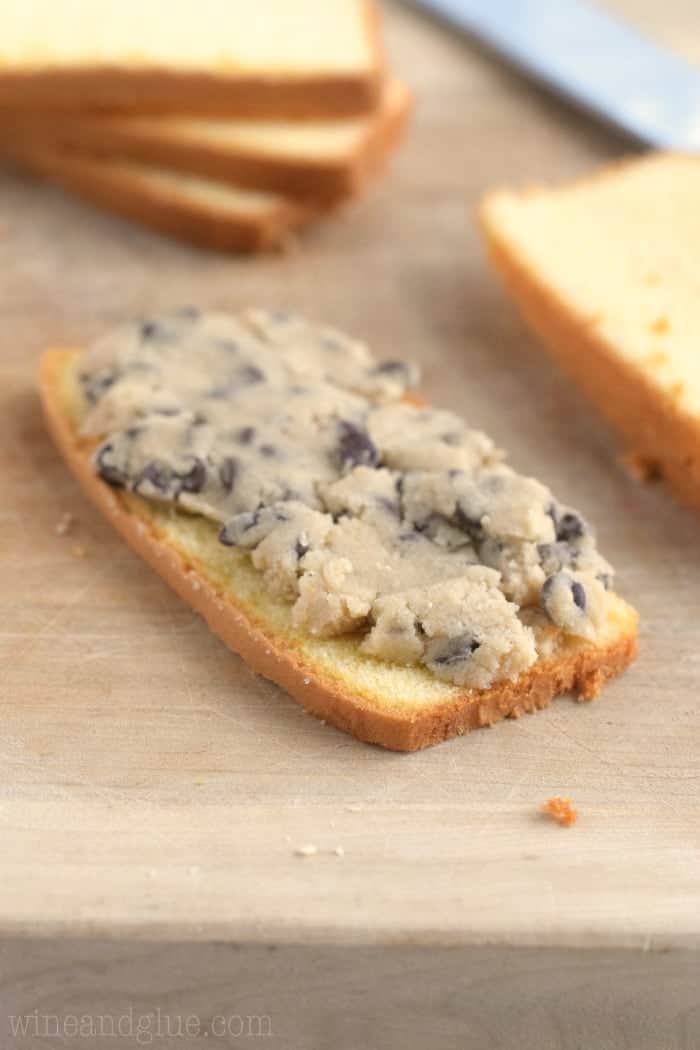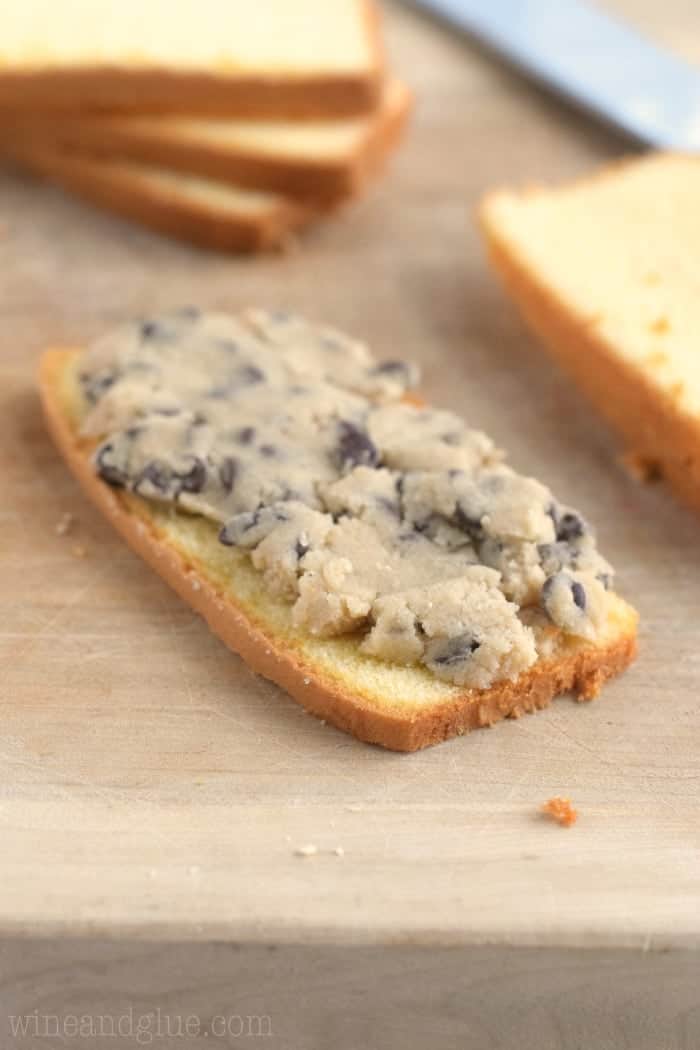 Repeat so that you have three layers of pound cake and two layers of cookie dough.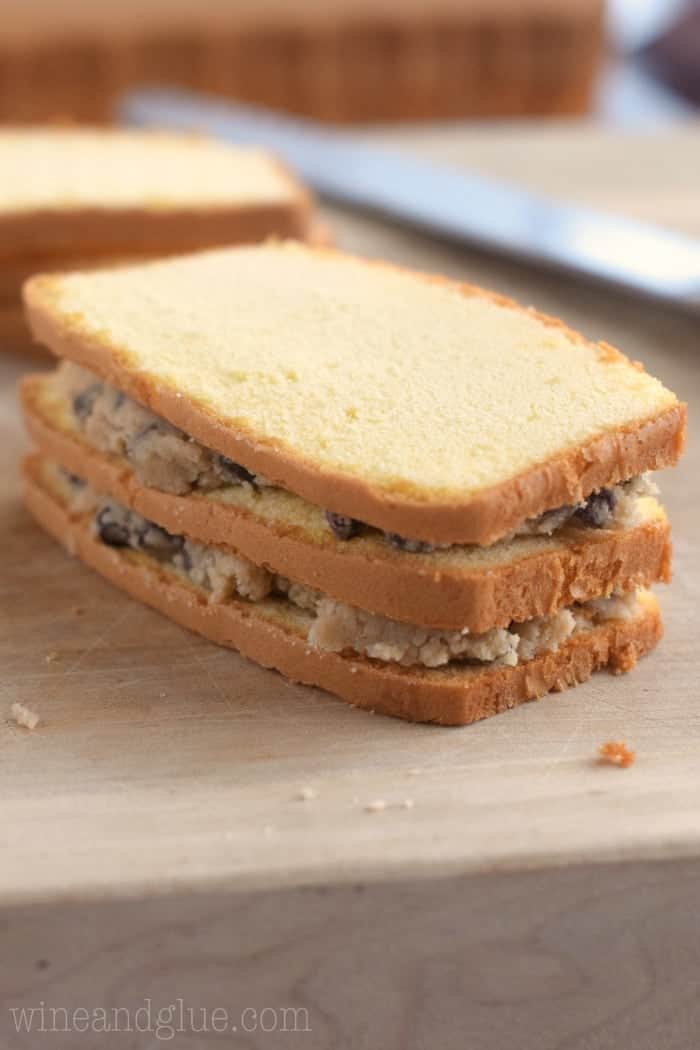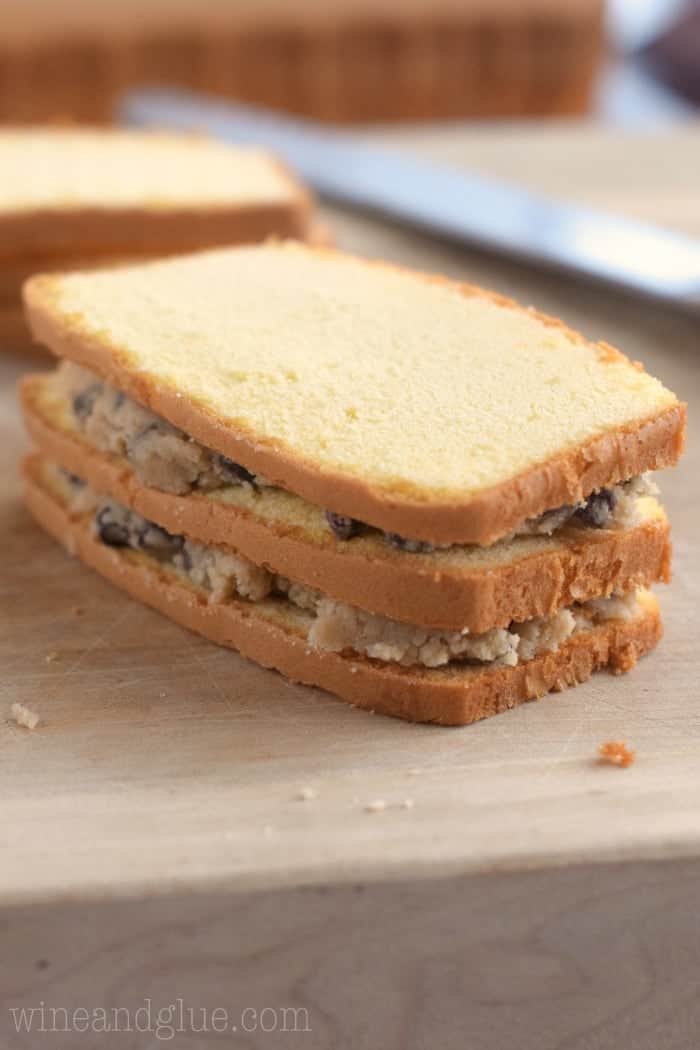 Trim the edges and cut the remaining amount in half so that you have two square towers.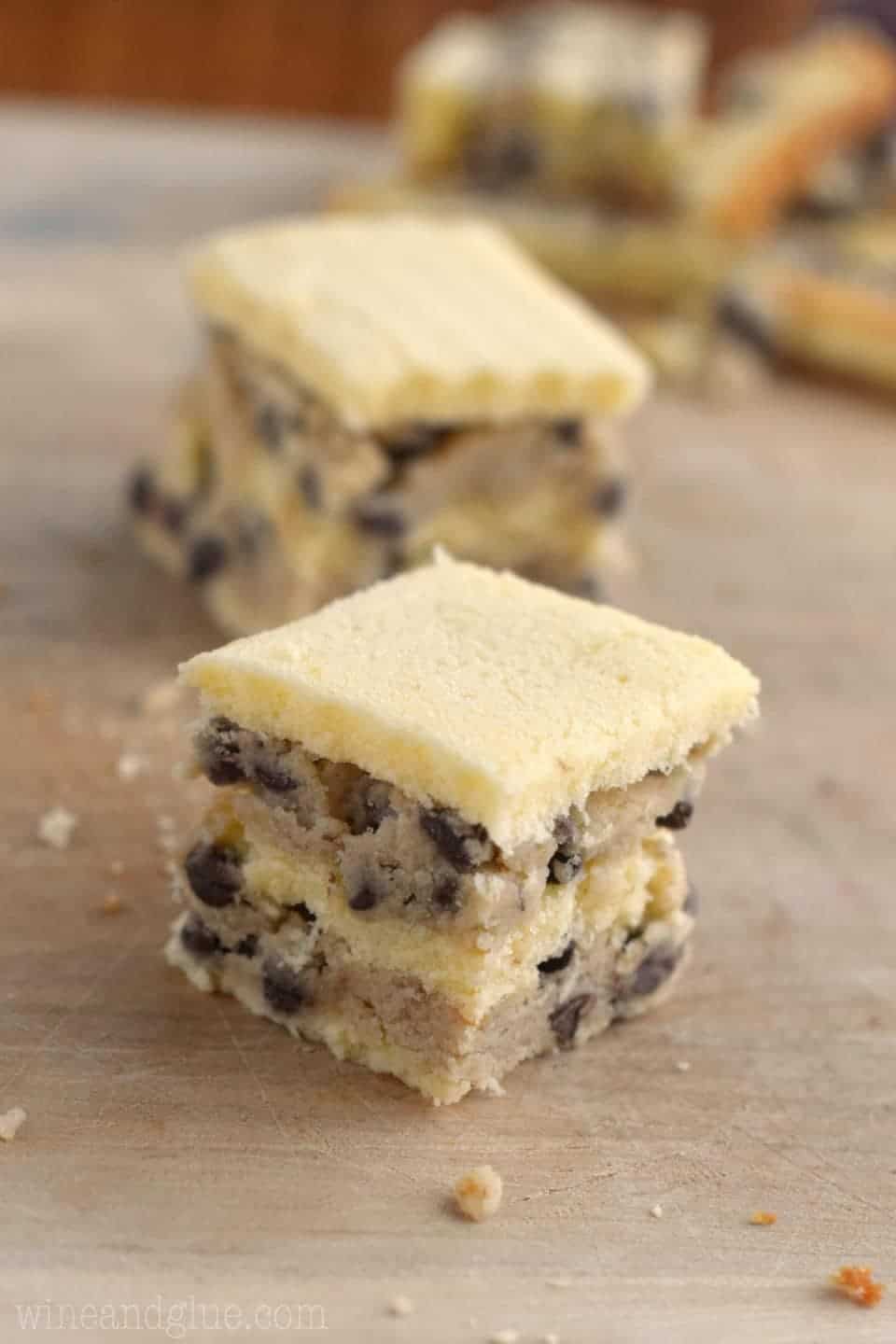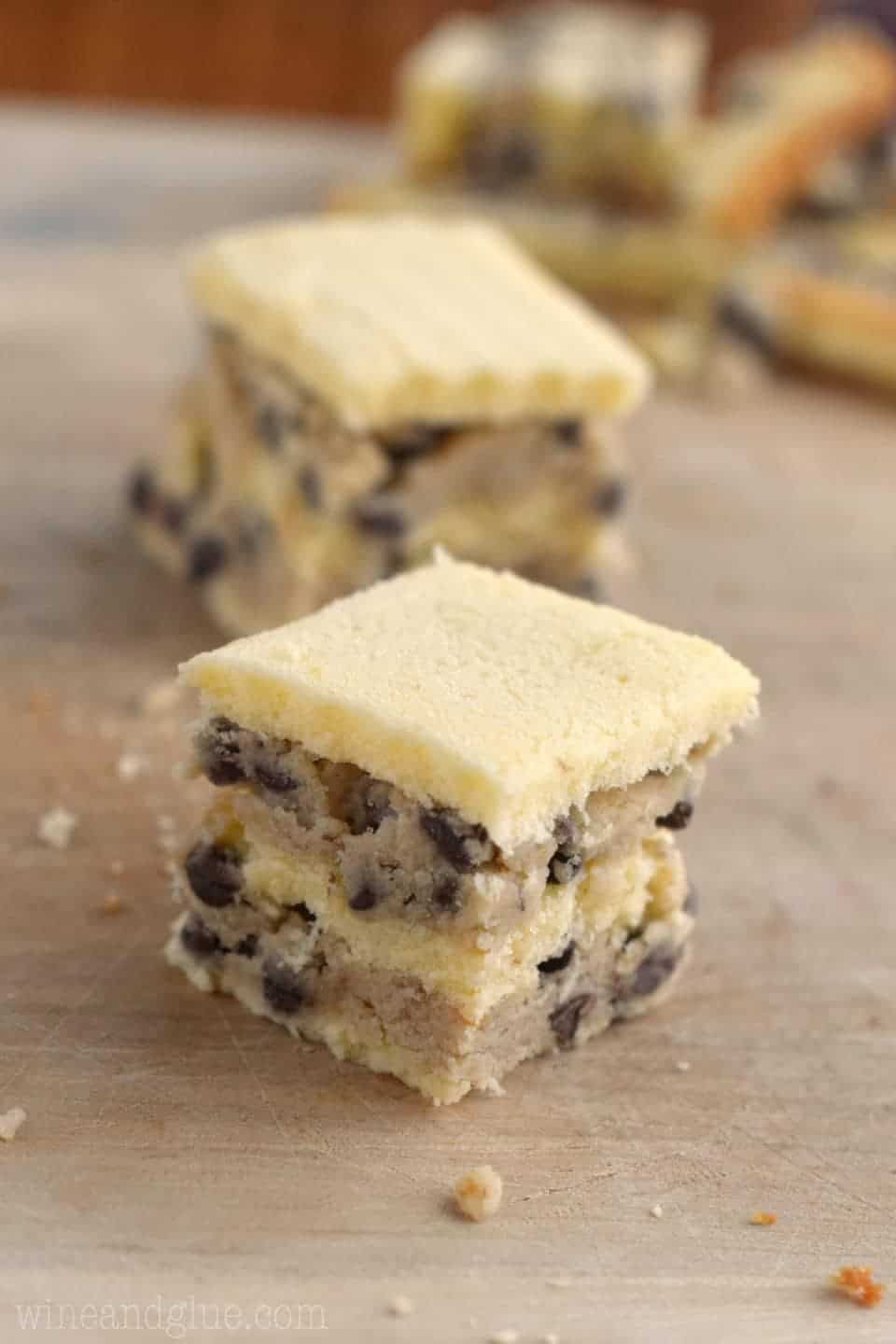 Now, I reeeeeeeeeeally wish I had pictures of this next step for you . . . . but I don't.
Put the little cakes in the freezer for 15 minutes. At the end of the 15 minutes melt approximately two cups of white chocolate chips. You may need to thin them out with a little vegetable shortening (like a teaspoon).
Leaving the rest of the cakes in the freezer, working with just one at a time, place a cake on a fork over the bowl of chocolate. Spoon the chocolate over the cake, allowing the excess to drip into the bowl. Spoon very small amounts of chocolate onto the sides to make sure that the entire cake is covered (though the bottom will not be). Tap the fork one or two times gently. Gently slide the cake off of the fork and onto some wax paper. Place a jumbo heart sprinkle on top. Allow to dry completely.
And there you have it!
Okay. Let's recap. You need:
A thawed store bought

pound cake

. (I used Sara Lee, and ended up slicing into half of it, using about a quarter.)
This

eggless cookie dough recipe

, minus the milk and subbing in mini chocolate chips for large ones.
Put it all together.
Freeze for 15 minutes.
Cover in

white chocolate

(you need about two cups of chips).
Add a

jumbo heart sprinkle

.
It makes roughly 12
Enjoy!