A cute Dinosaur Valentine that comes complete with a funny joke! What more could you ask for?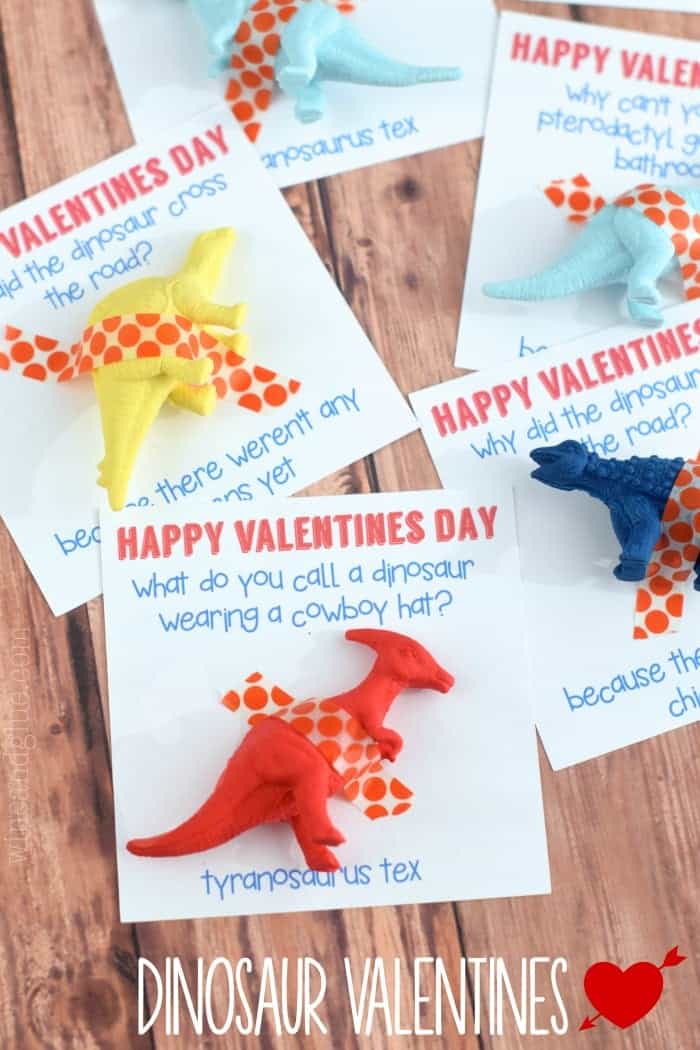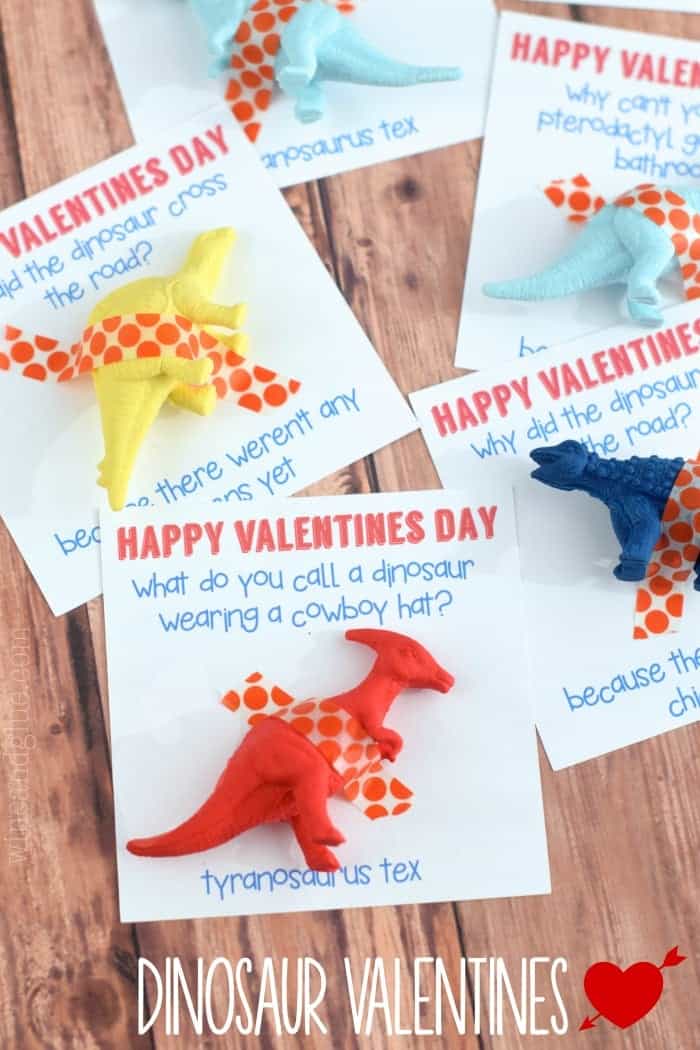 The other day I had another CEU class.
This one was waaaaaaaaaay more boring than the last one. So boring, that I decided to entertain myself by looking up kid jokes the whole time.
OMG. It's so good that I didn't have a smart phone in college. I would have flunked out.
Anyway.
The good news is that I found tons of hilarious jokes for you! Jokes for now, jokes for back to school time, jokes for Halloween. Oh the jokes! Before we get into today's post, can I tell you the best one?
Why don't sharks eat clowns?
They taste funny.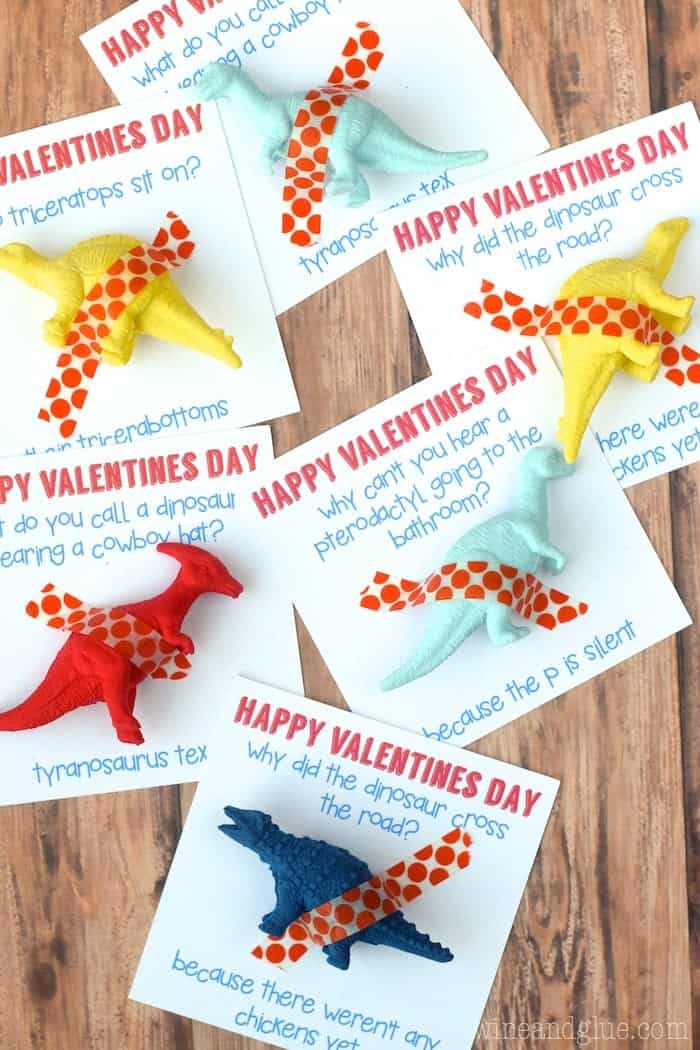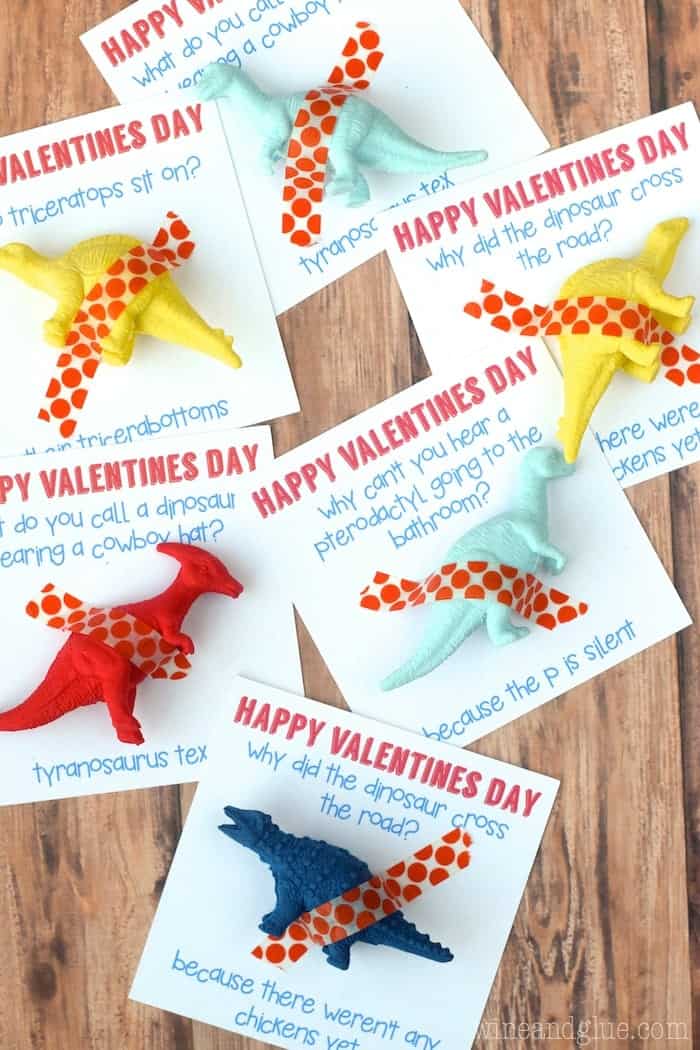 It's okay, Nathan didn't laugh either. But Gavin thought it was awesome, and that's what really matters. He loves punny jokes. He can't get enough of them, so I made these really fun Dinosaur Valentines especially for him. They aren't cutesy, they aren't sappy, they have a dinosaur and a ridiculous dinosaur joke.
In other words, they're perfect.
The best part is you just print them off and then tape on a dinosaur eraser from the Valentine's section at Target!
But if your Target is all out of dinosaurs, you could always snag some dinosaur tattoos and staple those on or a dinosaur sticker or just have your kiddo draw a dinosaur there.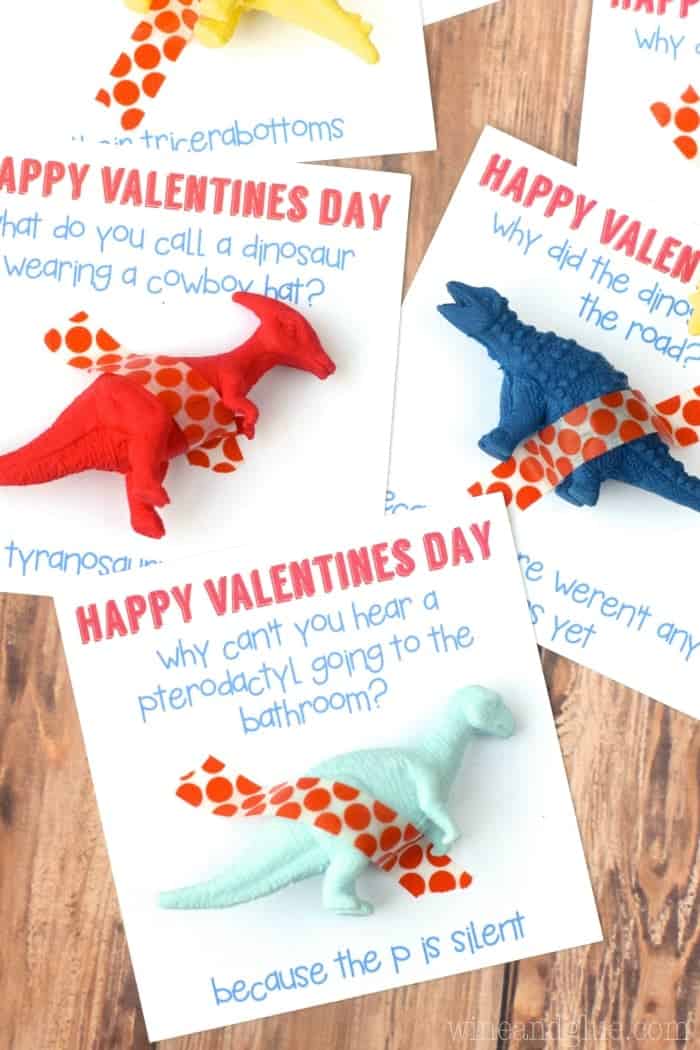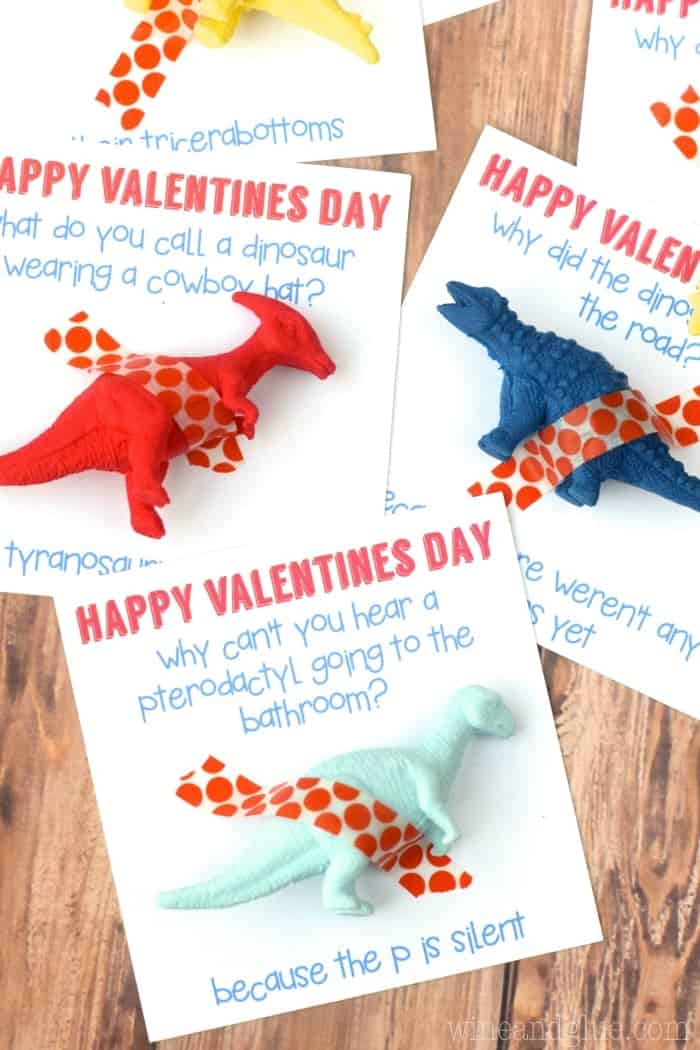 Click HERE to get the free download!
Or check out some of these other awesome options! (Click on the pictures to get to the post with the download)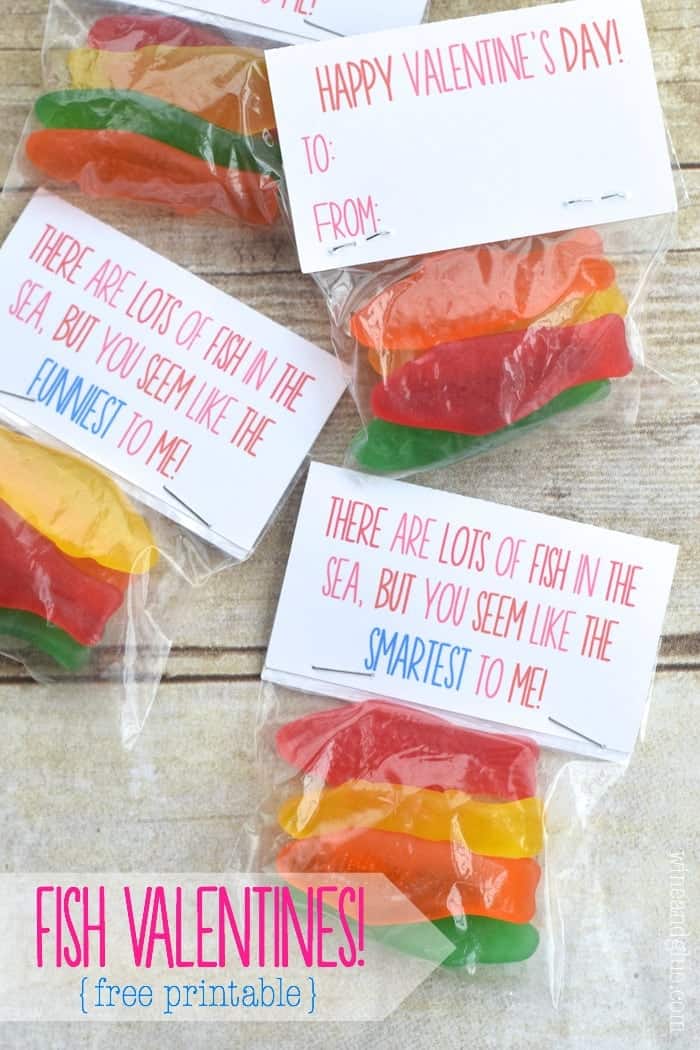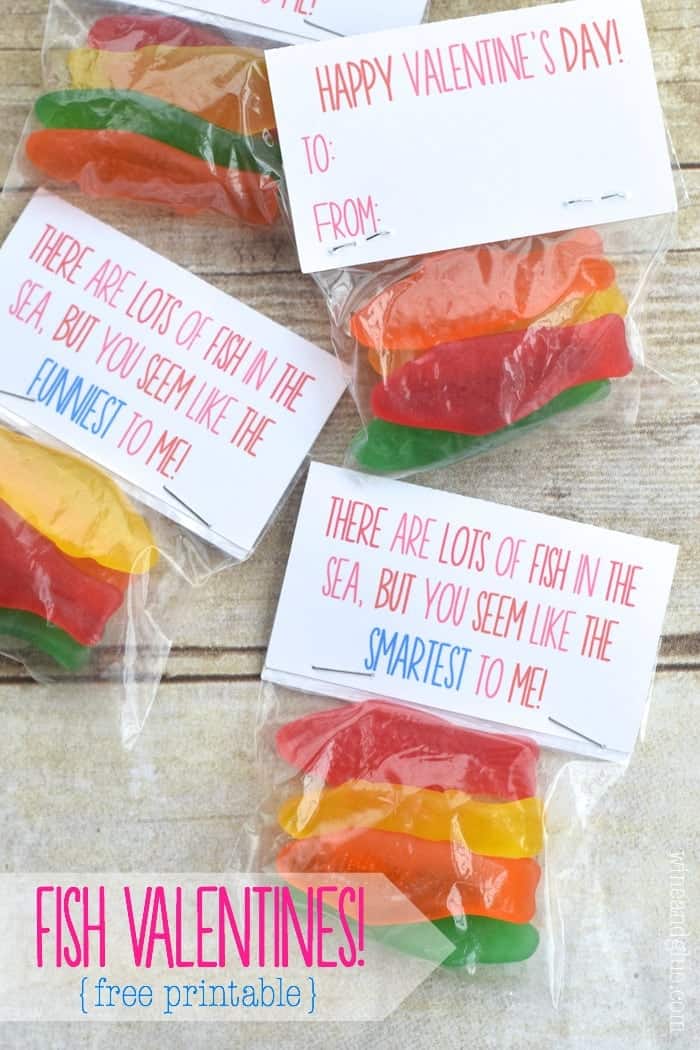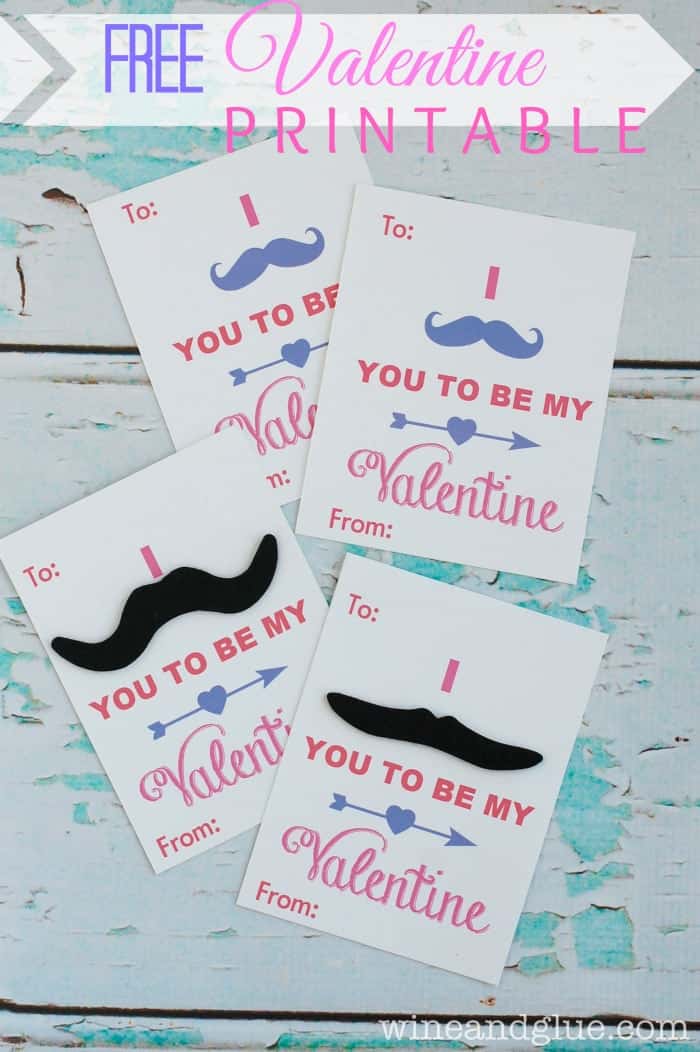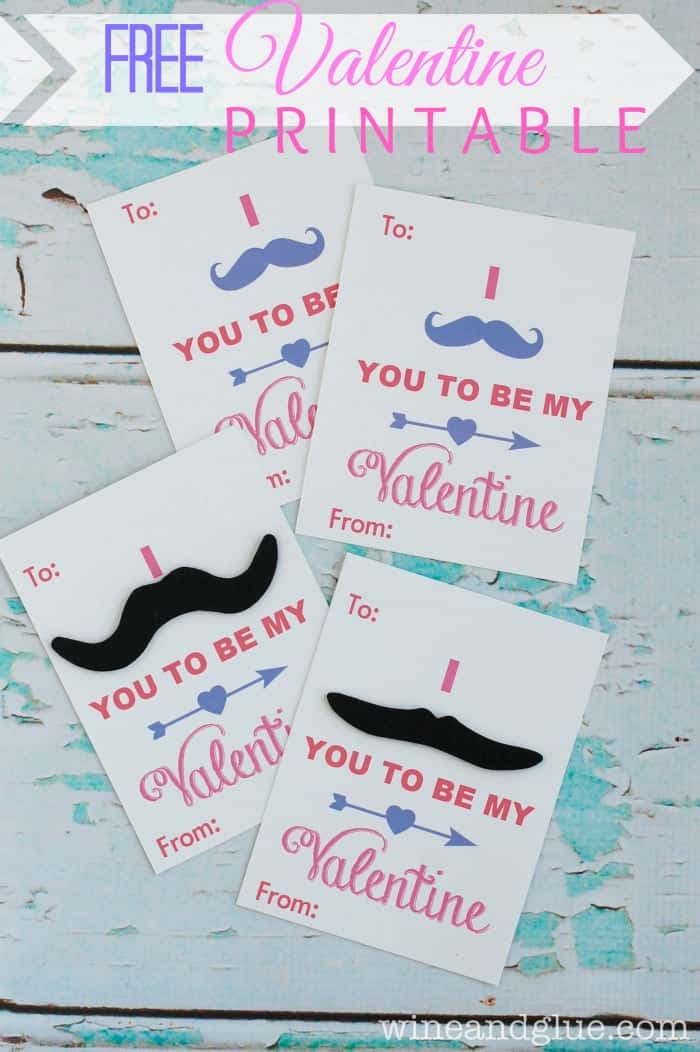 This post contains affiliate links, if you click on them and then make a purchase, I make a small amount of money at no additional cost to you. Thank you in advance for supporting Wine & Glue.
General Questions
What do you need to make dinosaur valentines?
All you need is this printable, some washi tape, paper, and a dinosaur eraser.
Can you use something other than a dinosaur eraser?
It would be great to use a dinosaur tattoo or sticker too.
How many variations of these valentines are there?
There are four different jokes with these valentines.