This DIY Bird Feeder is the perfect easy craft to do with your kids. Made with safe and easy to find ingredients, this homemade bird feeder is a project that I've loved to do with my kids since they were little and I know you will love to do with yours as well!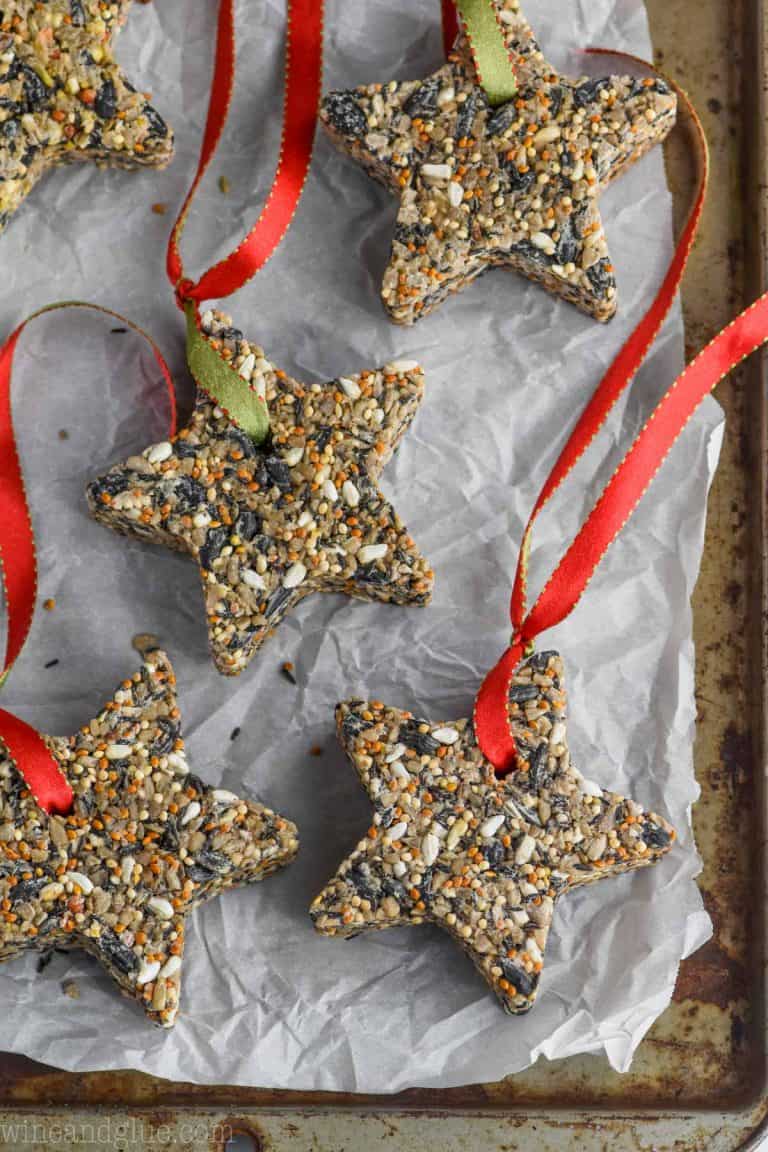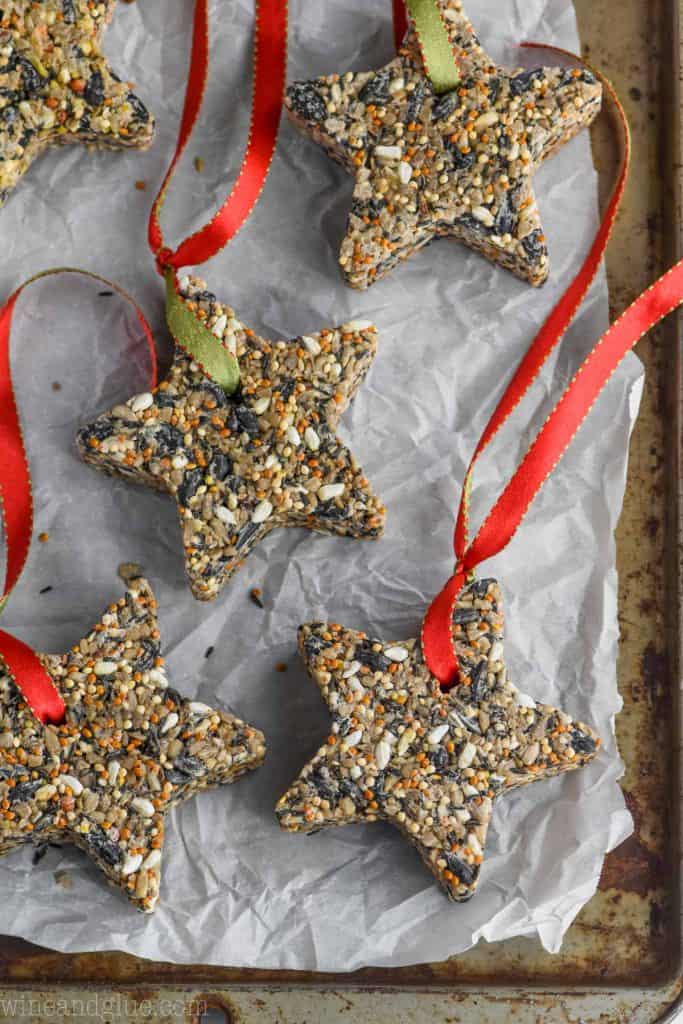 Happy Sunday, friends! This weekend was full of fun fall activities with the kiddos: soccer games, bike races, lunch with family, trick or treating! Life is so busy when your kids are this age. But, we are also wrapping up a couple activities and I know our weekends will be slower paced coming up. So I am already thinking of things we are going to be doing on days when it is just too cold to be outside (guys, that's like every day below 40 for me . . . . and 40 is a stretch).
These DIY Bird Feeders are such a great project to do with the kids on cold winter days. They are great to hang up for the birds in the winter, and they are also super cute and make perfect holiday gifts for neighbors, teachers, and friends. We love doing these easy to make bird feeders with the kids! This is a slight adaptation to my Valentines Day Birdfeeders because we are using a star so it can be made for holidays year round and I also decided to double the gelatin and really loved how much sturdier it made them.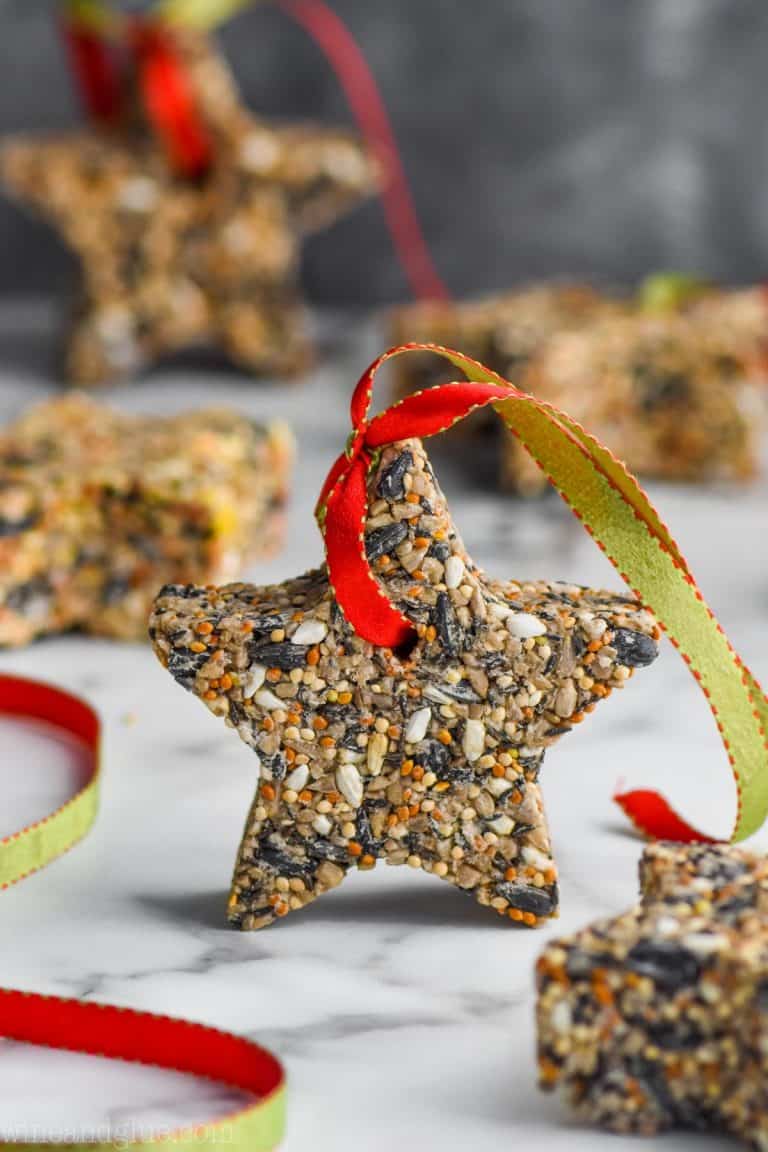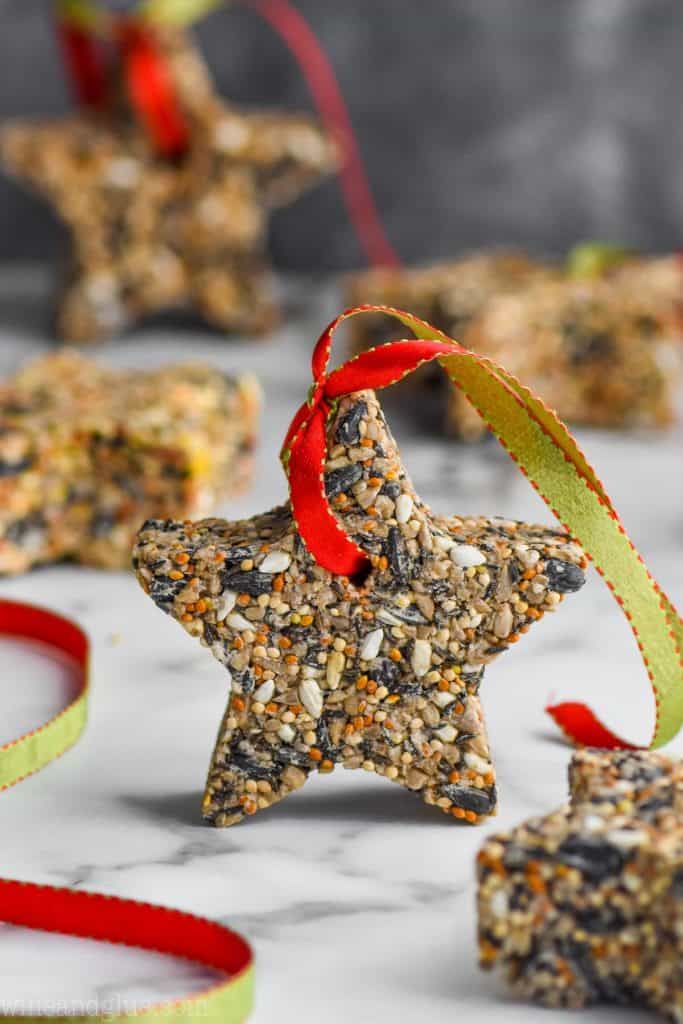 What are Bird Feeders Made of?
You only need a few simple things to make these homemade bird feeders. All of them (except maybe the birdseed) can be found at the grocery store and all of them are non-toxic, which makes this the perfect craft project to do with the kids. Additionally there is no peanut butter in these diy bird feeders, so they are a perfect classroom project.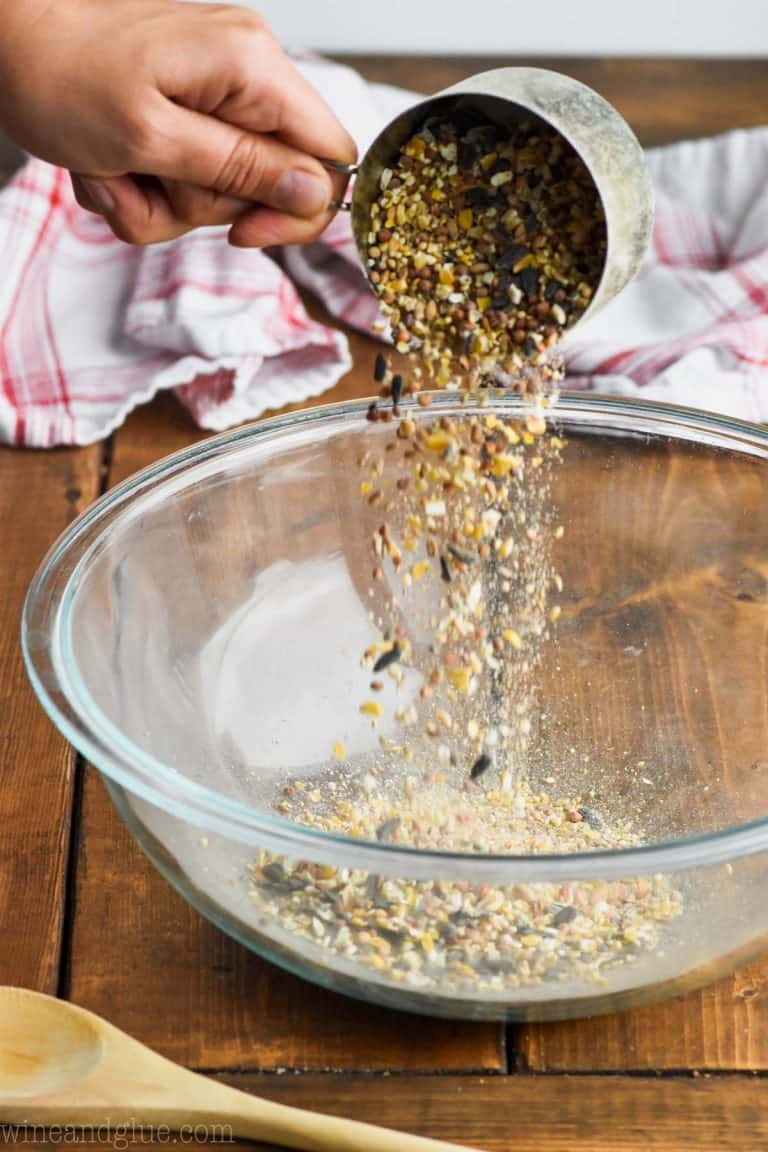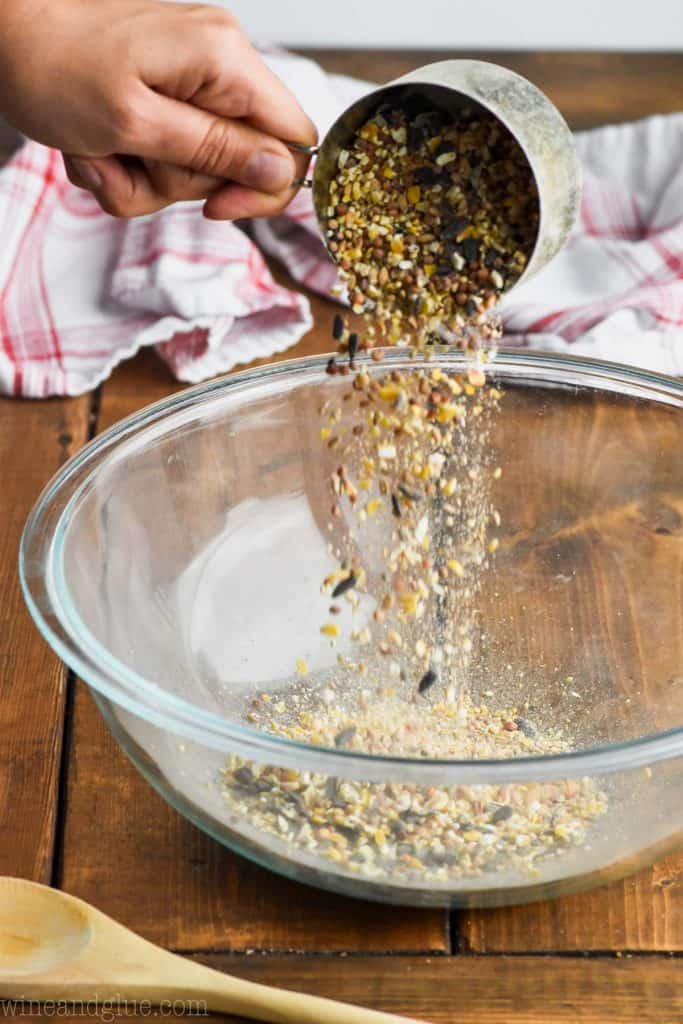 DIY Bird Feeder Supplies
4 cups birdseed
3/4 cup flour
2 0.25 ounce packets of unflavored gelatin (or 5 teaspoons)
3 tablespoons corn syrup
1/2 cup water
cooking spray
parchment lined baking sheet
skewer
thick sided cookie cuter

How do you Make Bird Feeder with Gelatin?
The unflavored gelatin is what holds this whole thing together, so it's pretty important. You can find it in the canning aisle of the grocery store in a little box that contains four of the packets you see pictured above. You mix it in with the other dry ingredients and in the end it holds together your bird feeder perfectly!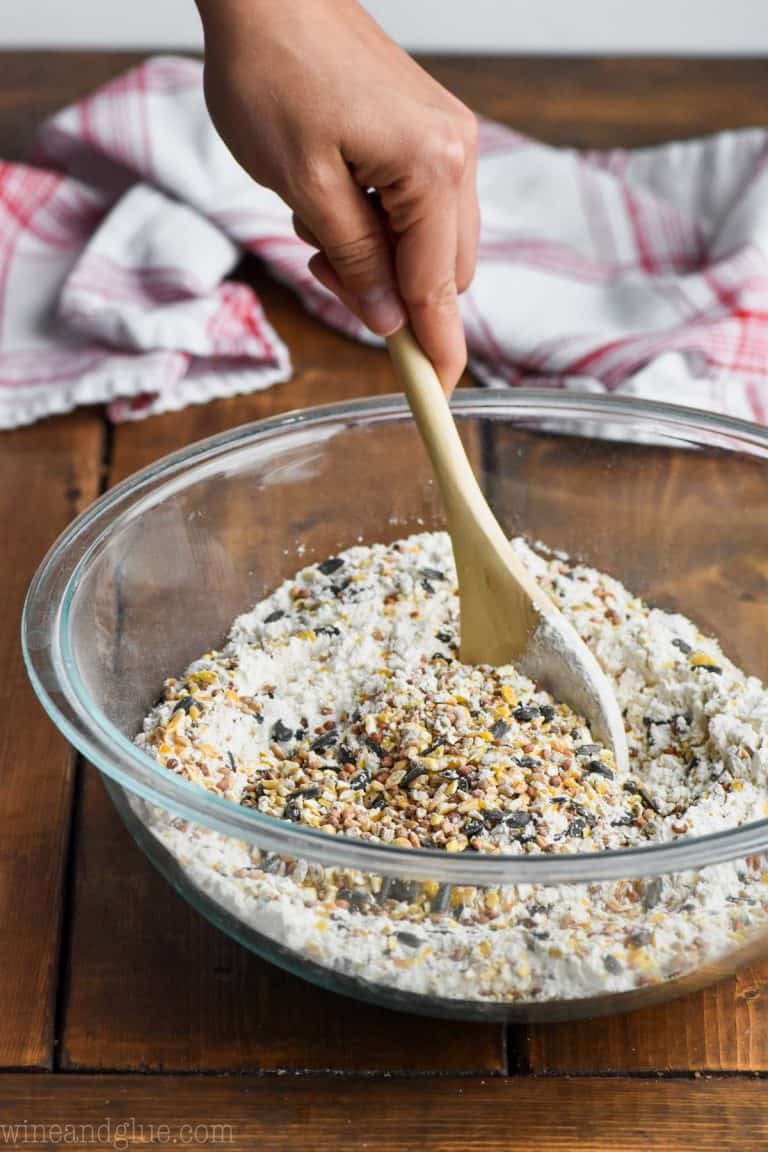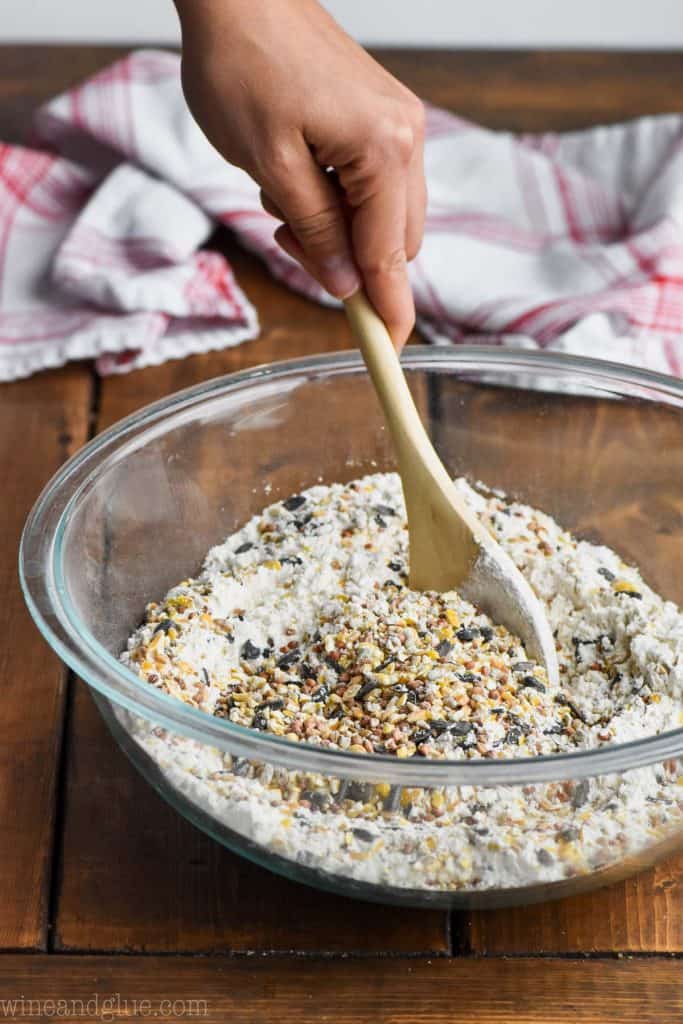 How to Make a Bird Feeder
Mix together the dry ingredients (the birdseed, flour, and gelatin mix) in a bowl.
Stir in the wet ingredients (the corn syrup and the water). You will probably need to use your hands to get it sufficiently mixed.
Spray a cookie cutter (any shape as long as it has thick sides) with cooking spray.
Press the bird feed mixture into the cookie cutters. Then use a skewer to make a hole.
Gently remove the cookie cutter.
Allow it to dry overnight.
String a ribbon through it and give it away or hang it in your trees.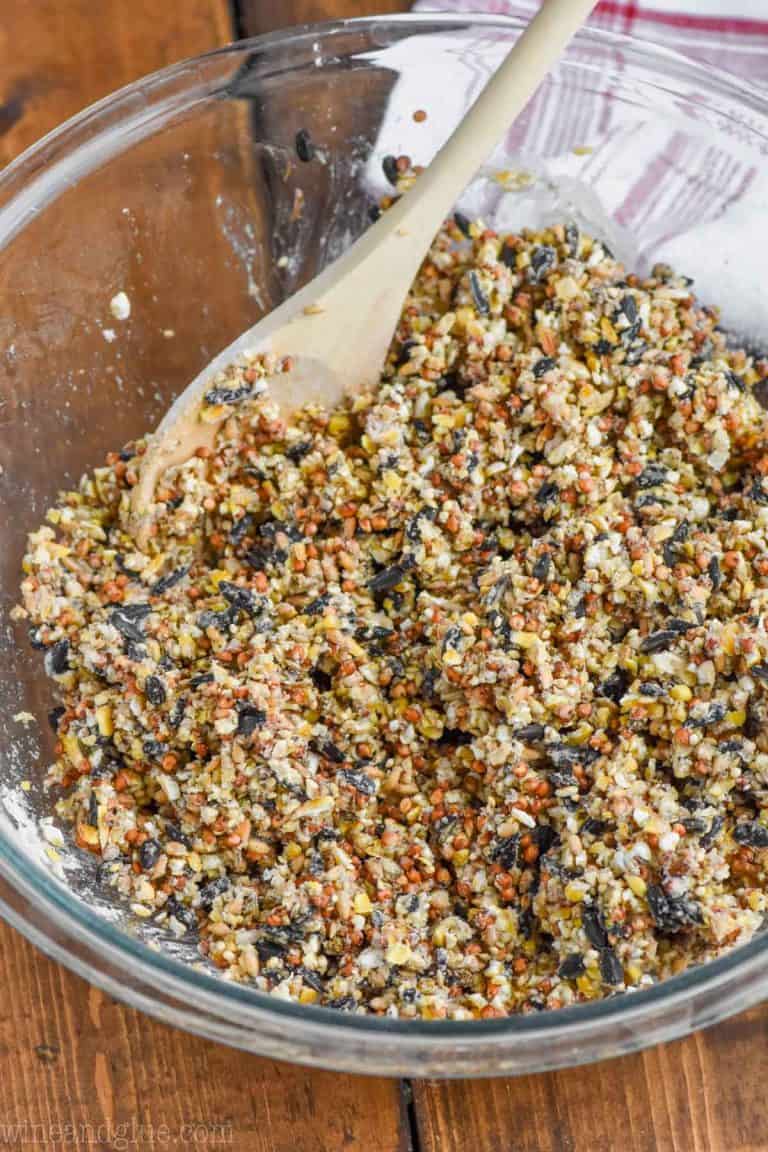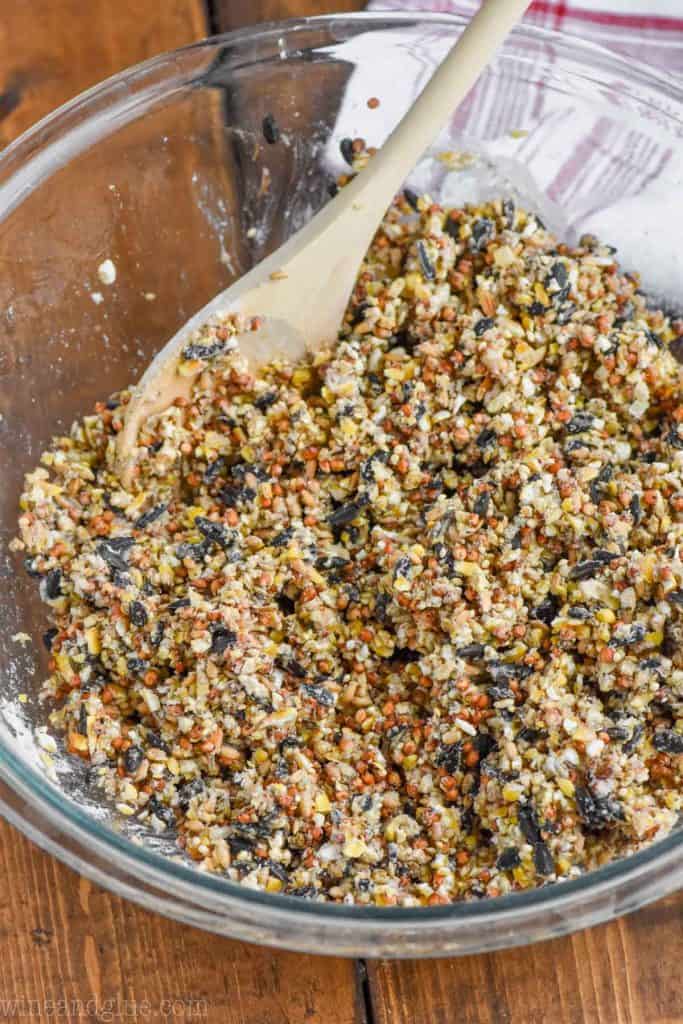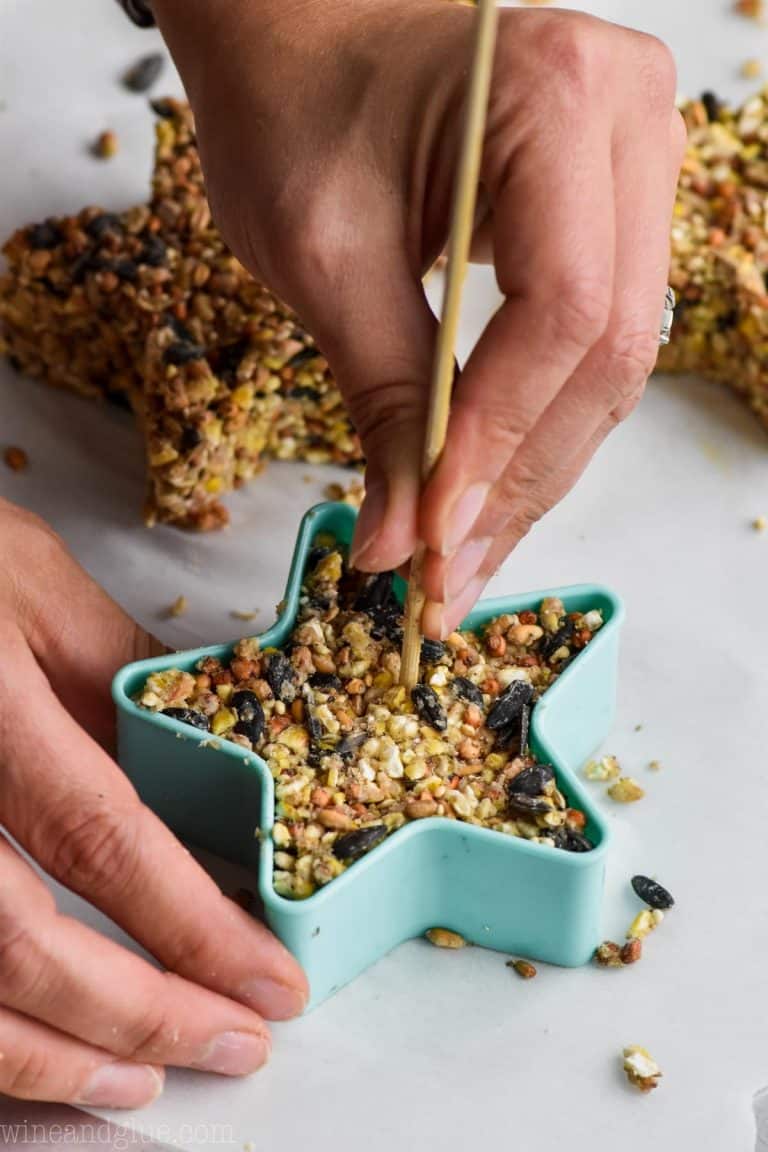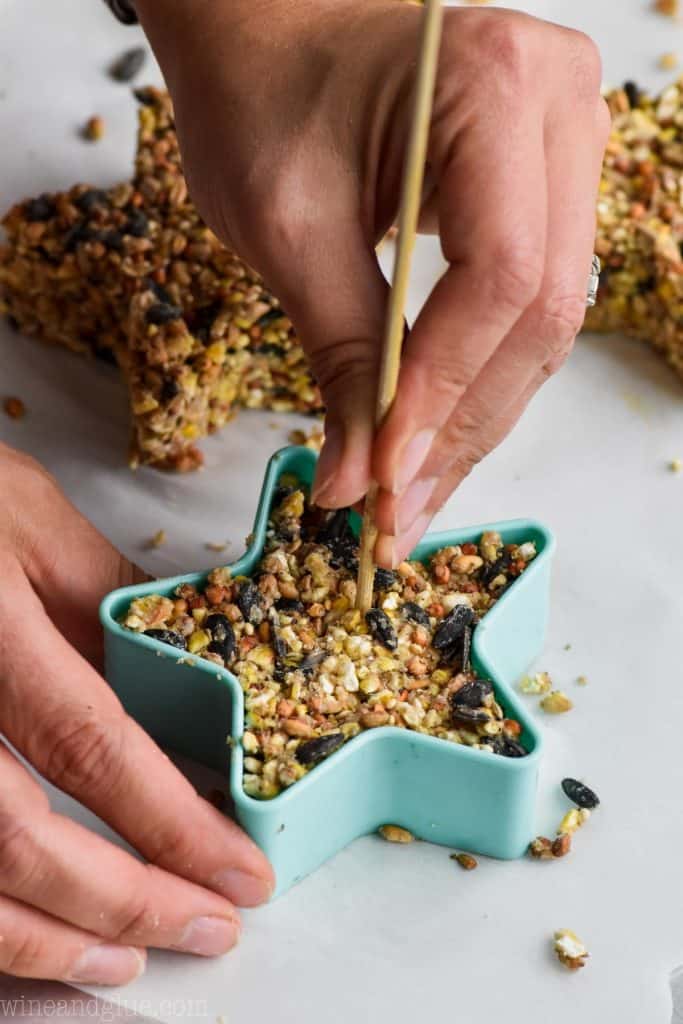 I love these because of how easy they are, and they also turn out perfect every time!
If you are looking for more winter crafts to do with your kids you could check out this post on 39 awesome winter activities for kids. These Gingerbread Man Christmas Ornaments are also a huge hit!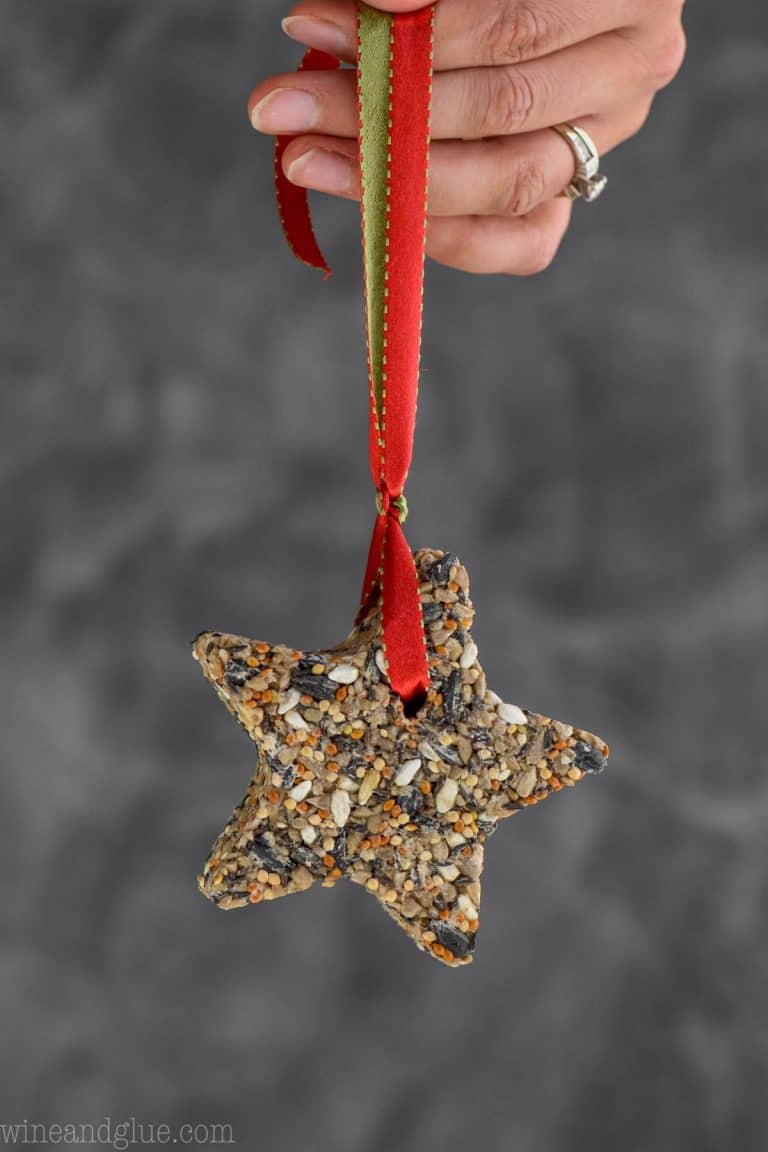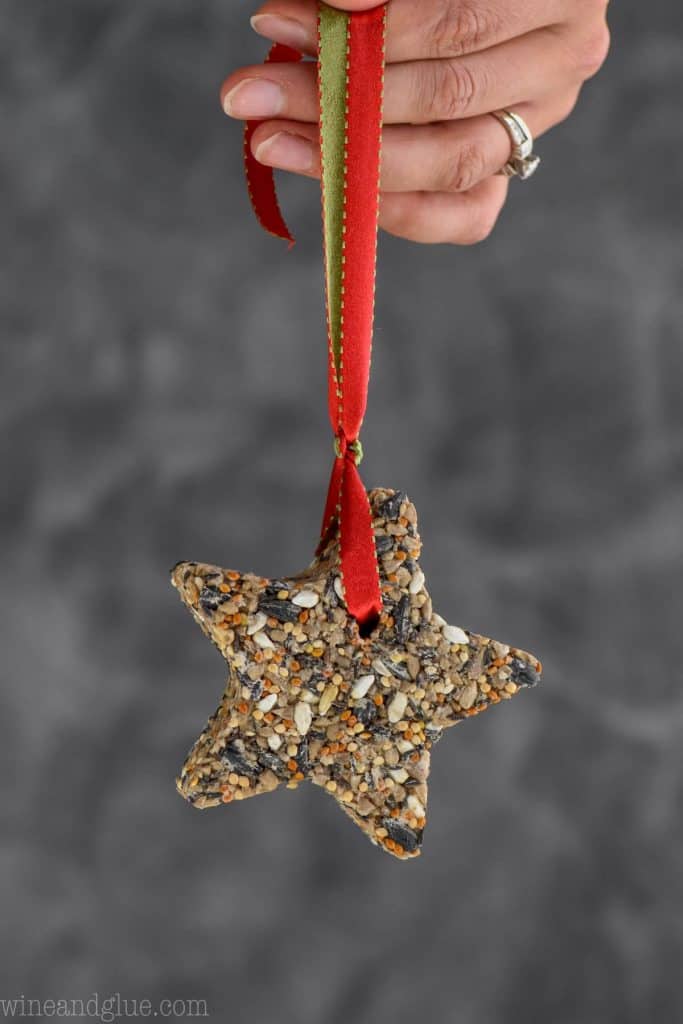 Watch me Make These Homemade Bird Feeders