This Easy Halloween Decoration is so super simple to put together!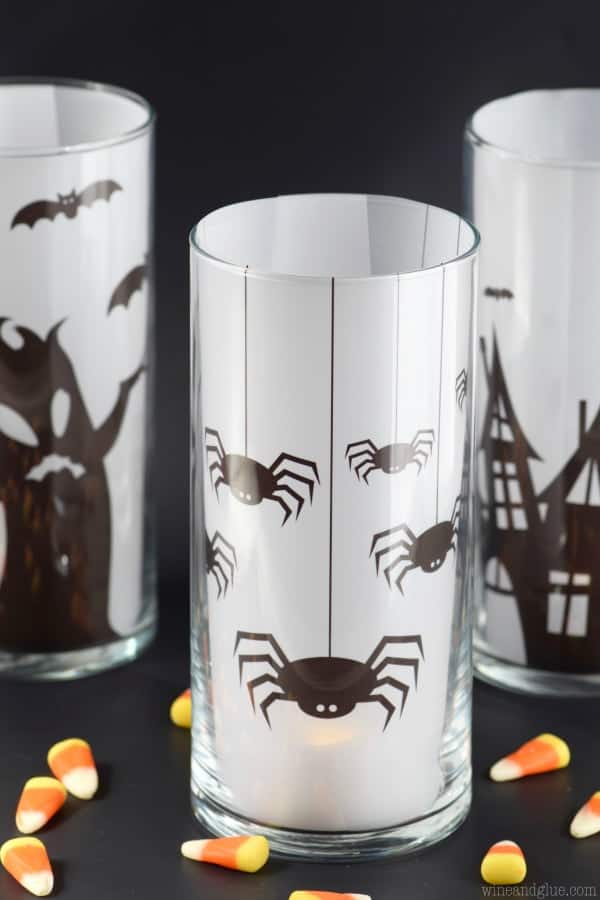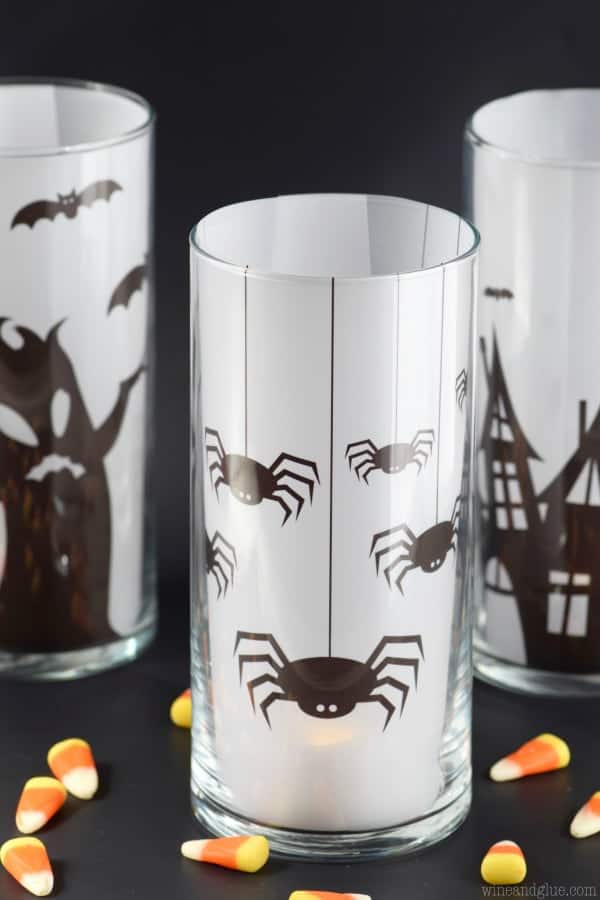 These are a ridiculously easy Halloween decoration. Halloween luminaries? Should we call them that? Either way, super easy. Here's what you need to start:
3 cylinder vases from the dollar store
vellum paper (I haven't tried printing on wax paper, but I wonder if it would have the same effect but on the cheap)
flameless tea lights (also available at the dollar store)
cute Halloween prints!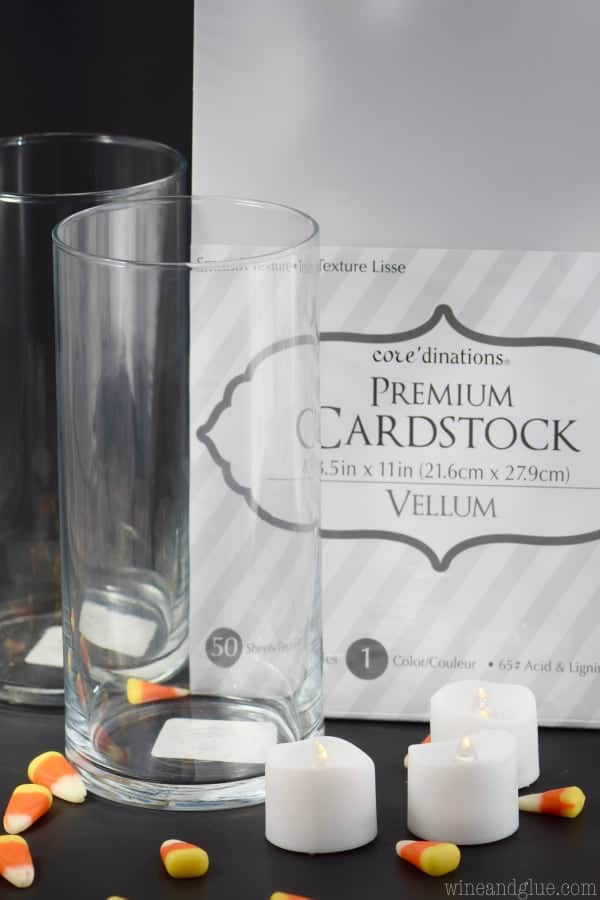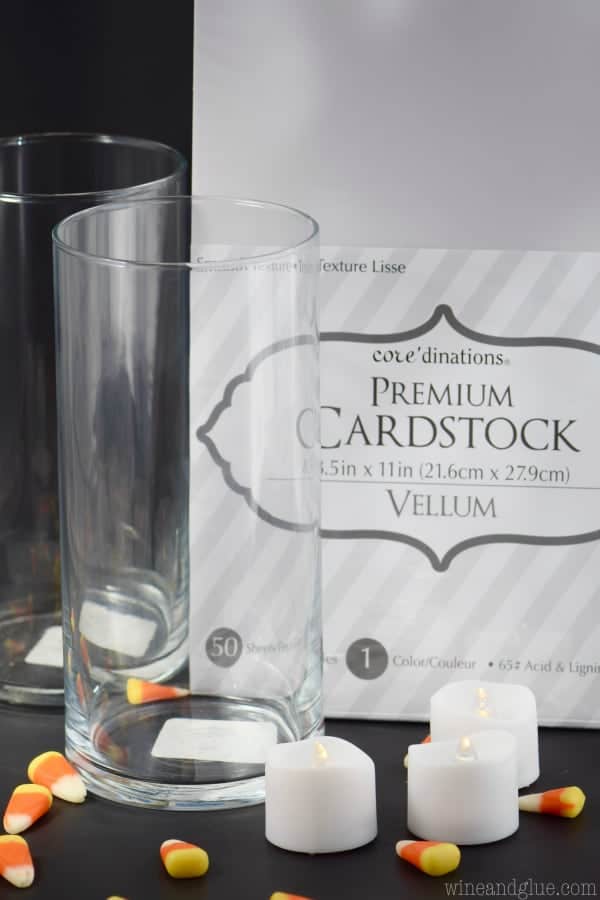 For the cute Halloween prints, you can either go to Pickmonkey.com and pick the "design" option for an 8x10, add some spooky Halloween overlays, and print, oooooooooor you can just download the ones I made for you! You click on the images below and save them to your computer and then just print them out on the vellum paper.
Click HERE to print the spiders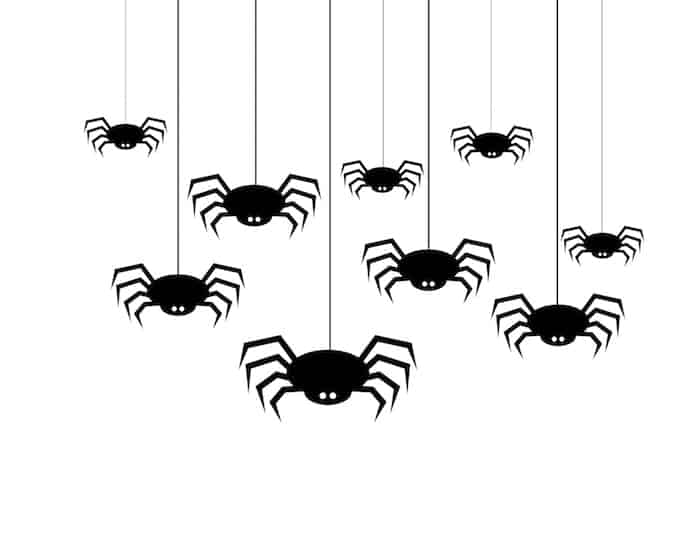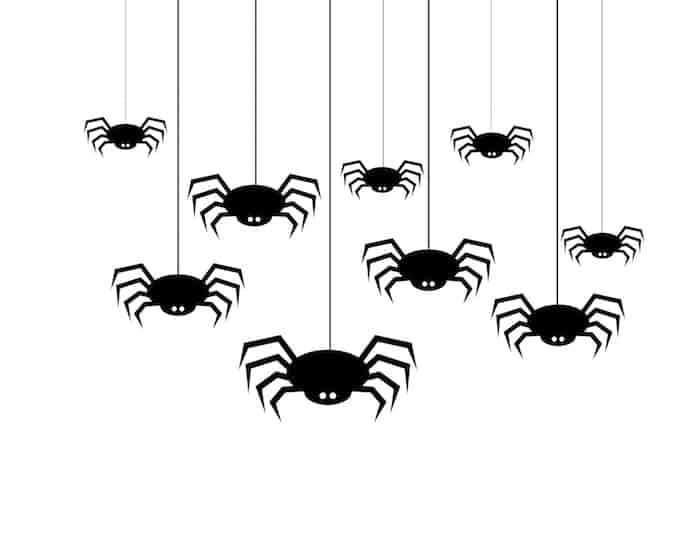 Click HERE to download the spooky house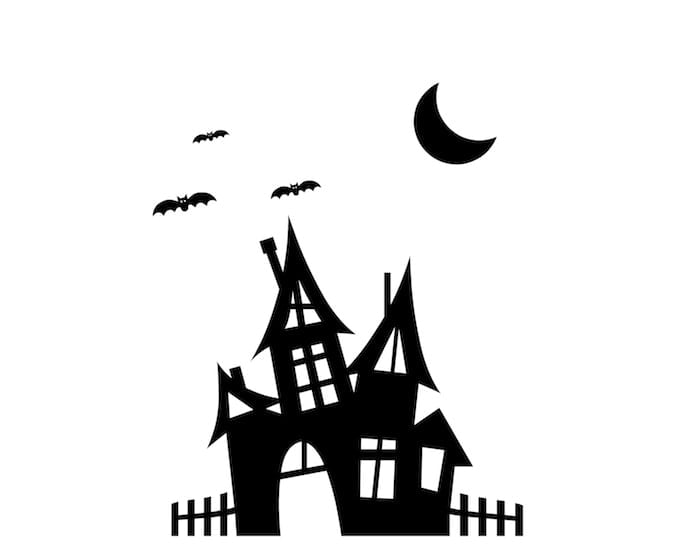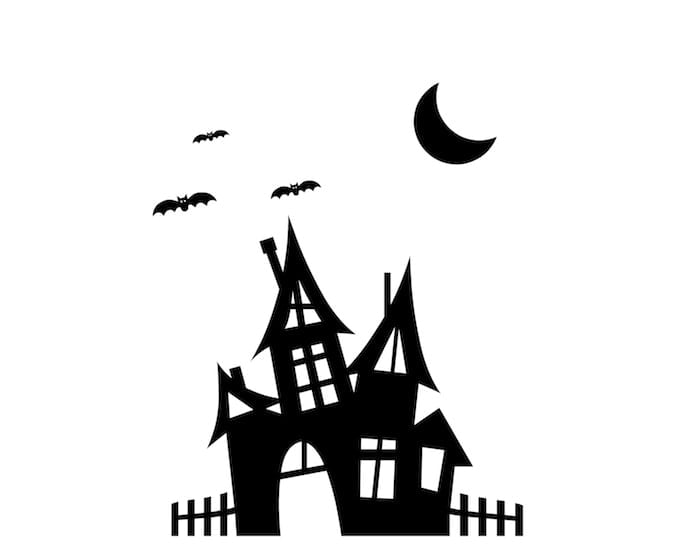 Click HERE to download the spooky tree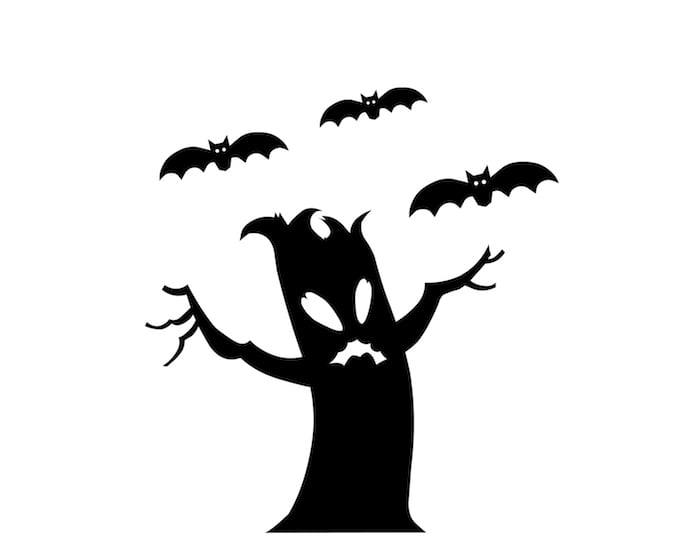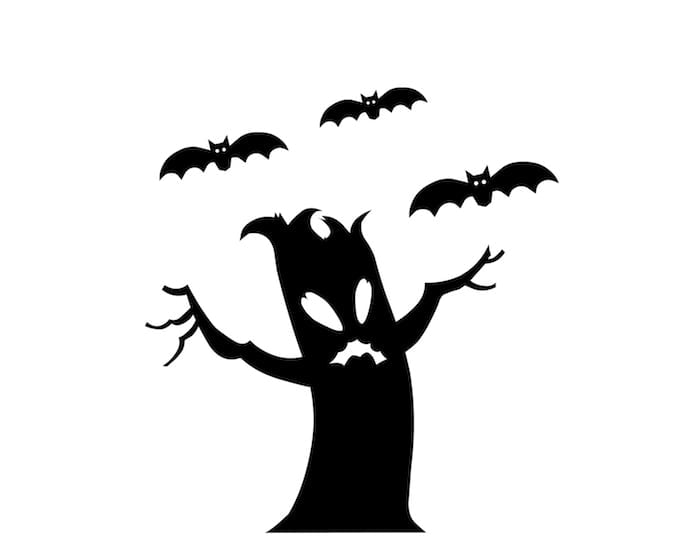 Once it is printed out, just trim it to fit the vase, and slide it in. DONE AND DONE!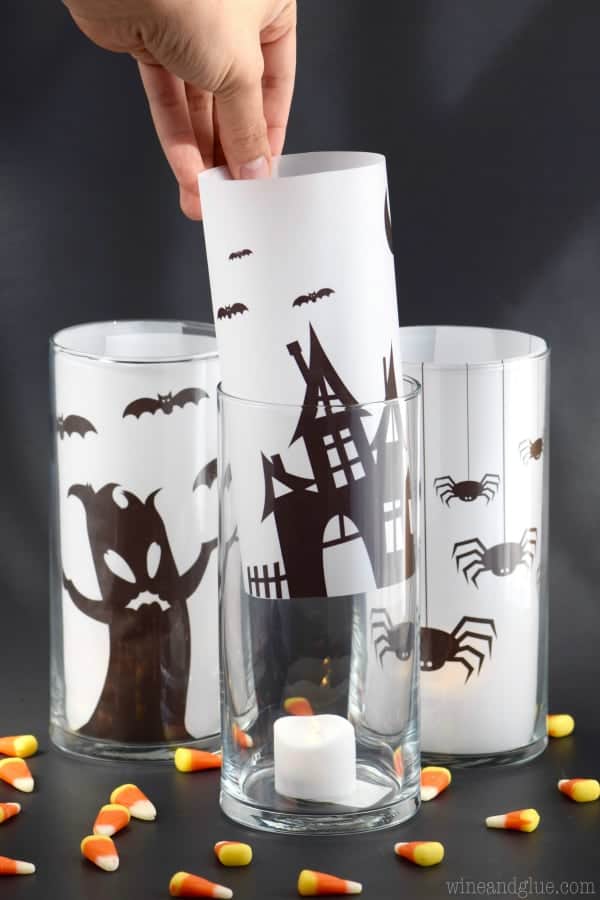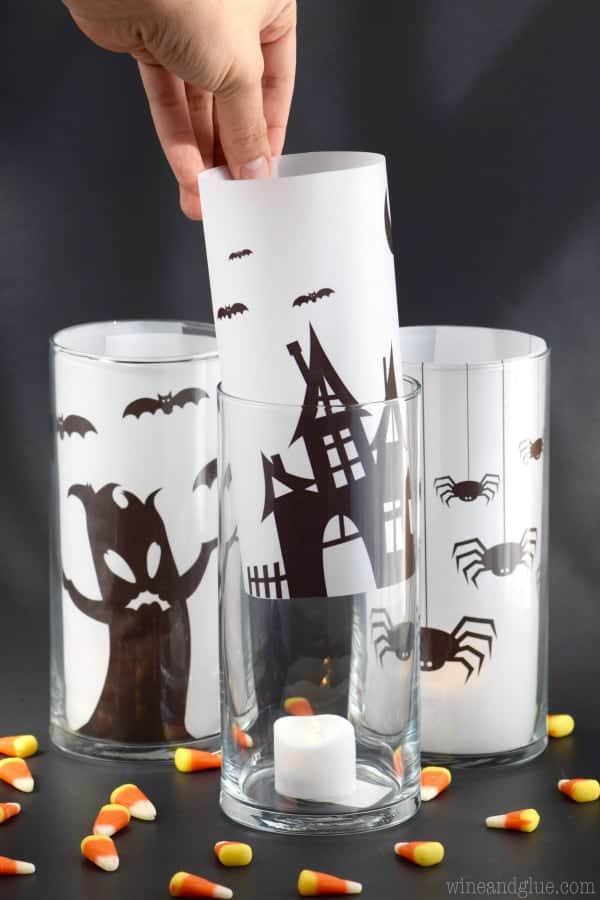 I think this might be the easiest craft I've ever posted. Hooray for easy crafts! See you next Sunday . . . . maybe, lol.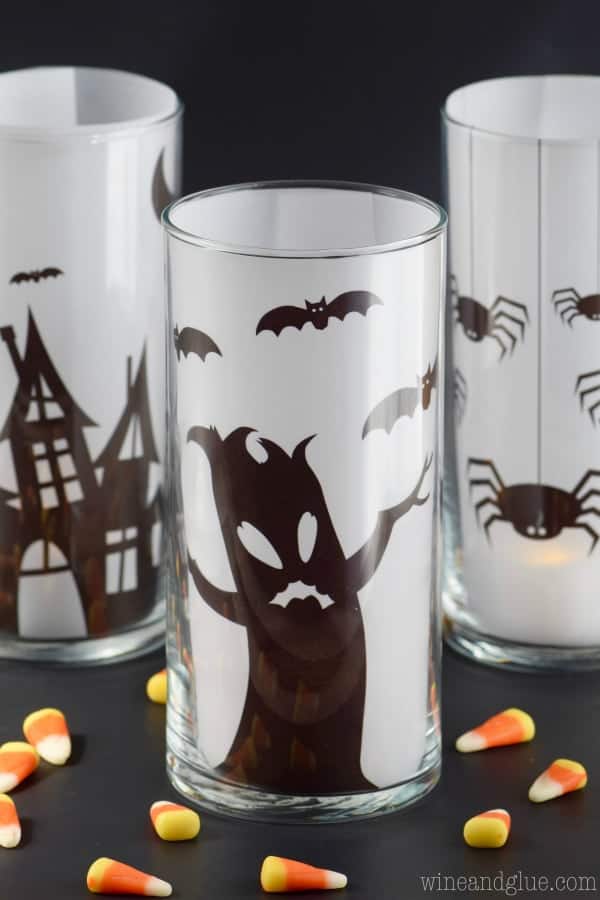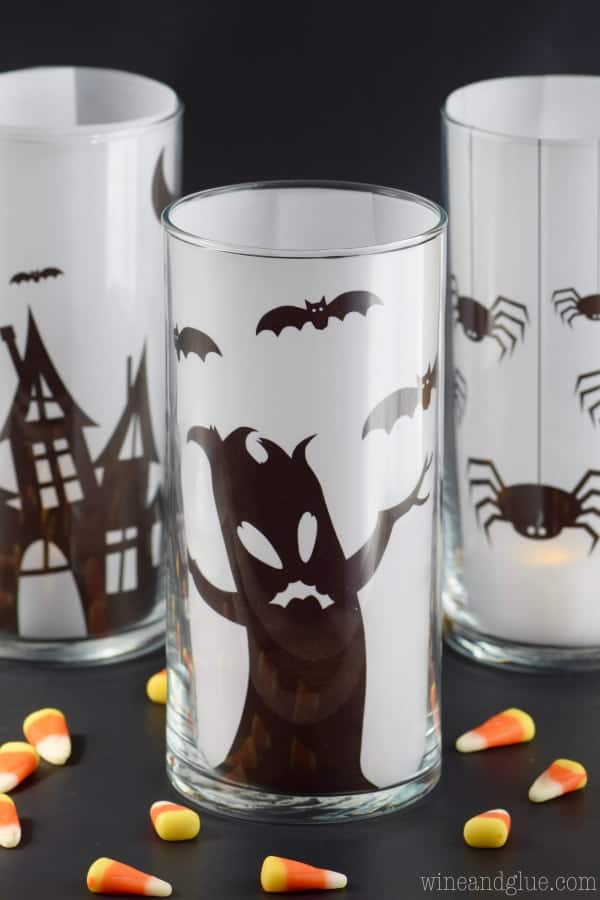 easy halloween decoration