This Lego Halloween Treat Bucket is simple to make and the perfect easy craft for a lego lover.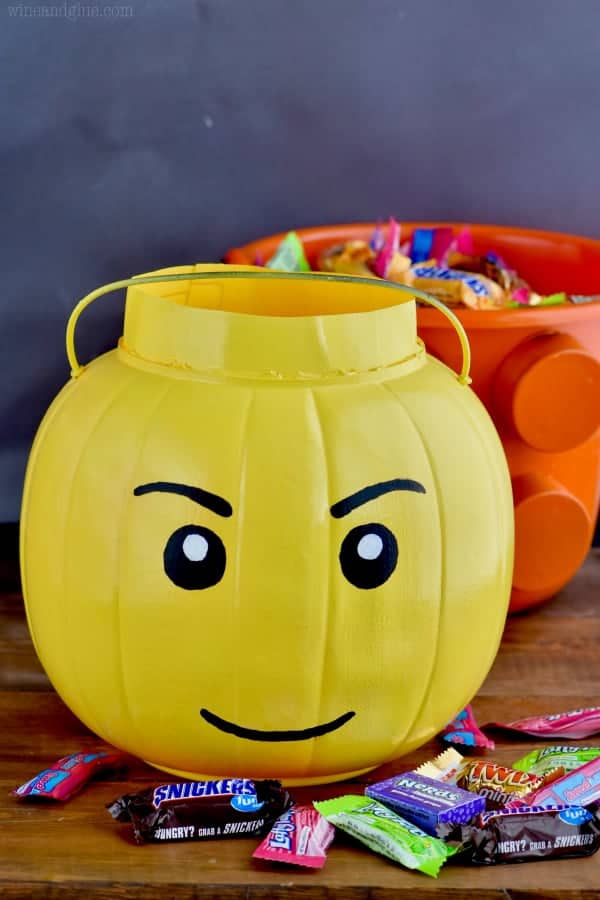 You guys, I'm kind of in love with this Halloween craft. I am 99% sure that I'm not actually going to let my kids use this bucket for trick or treat and he is just going to sit in my office and stare at me.
So after I made this poke ball treat bucket last year, I was thinking about what other shapes I could put a Halloween bucket into and then I remembered how much Gavin loved his homemade lego costume a few years ago. So how fun is this to go with it??
What You Need
a plastic pumpkin
yellow spray paint
a milk carton
black and white acrylic paint
How to Make it
Start by cutting out the middle of a milk carton. It is perfect because it is easy to cut and already in a circle shape. You will probably need to trim it to make it the same width all the way around.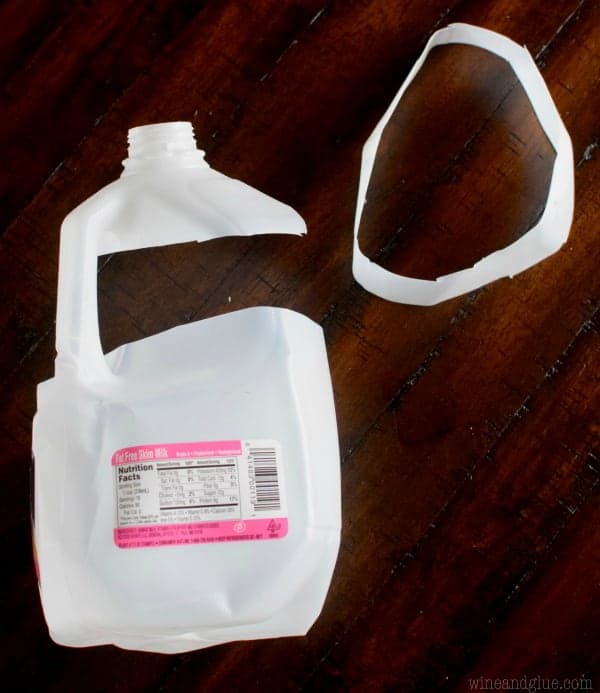 And then you just want to use a hot glue gun to to glue it to the inside of the top.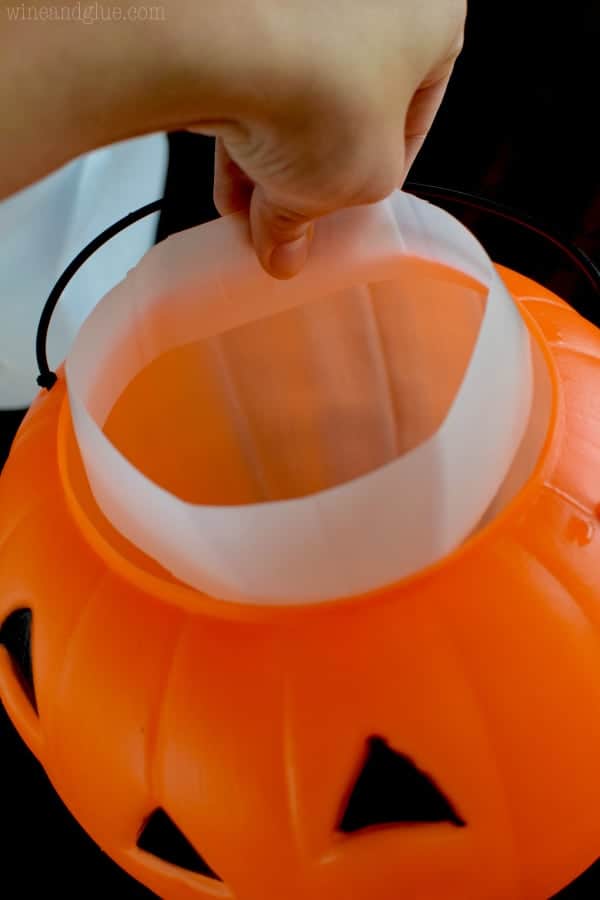 Then you just spray the whole thing yellow, wait a day or two, and then paint on the eyes, eye brows and mouth with black and white acrylic paint on the side opposite the pumpkin face. It helps to draw the outlines with pencil first and then make sure you do two coats of black before you start with the white.
Now! If that feels like too much to you, you can always make a lego brick instead!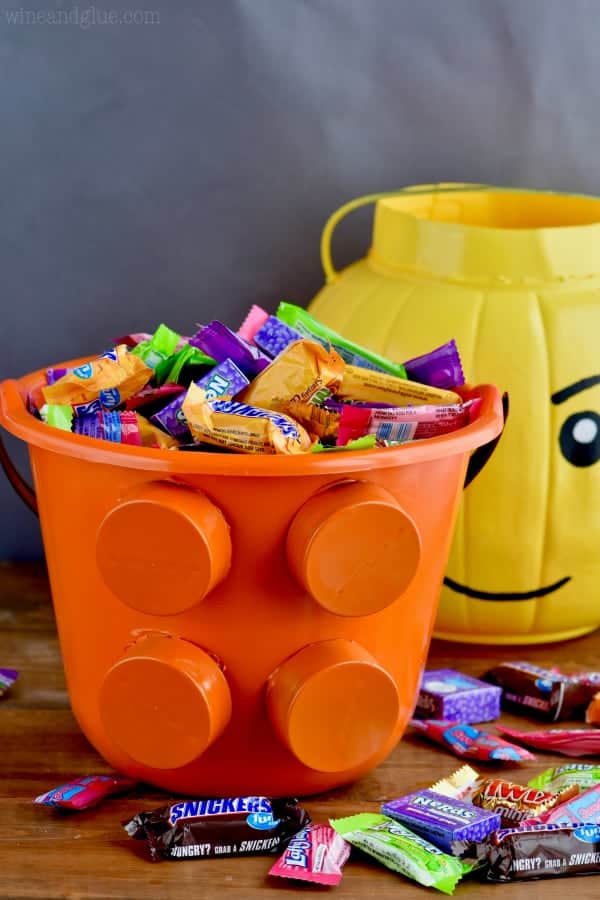 What You Need
a plastic bucket
spray paint (any color will do)
four spice bottles from the dollar store so you can use their tops (or other top that you have four of)
glue gun
How to Make It
Hot glue four round tops of the same size to the side of a bucket and then spray paint it! So super easy and can be done very last minute!
Happy Halloween Friends!
If you are looking for other great halloween crafts
I adore this DIY Bat Garland! And these Sugar Skull Printable Gift Tag Goodie Bags are so cute! And you guys will love this DIY Chalkboard Halloween Wine Sign!
Easy Halloween Decoration: Spooky Candles

SaveSave
SaveSave