This easy meatball dip is the perfect addition to any party! Just like your favorite sandwich but in a dip form! Served hot with bread, it's the perfect appetizer!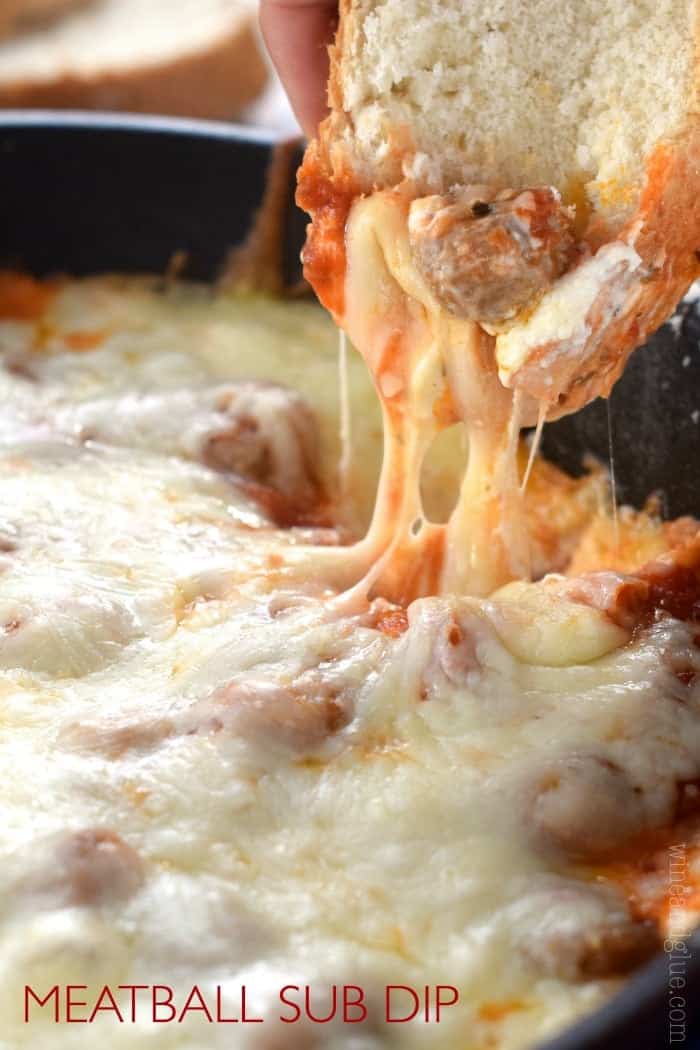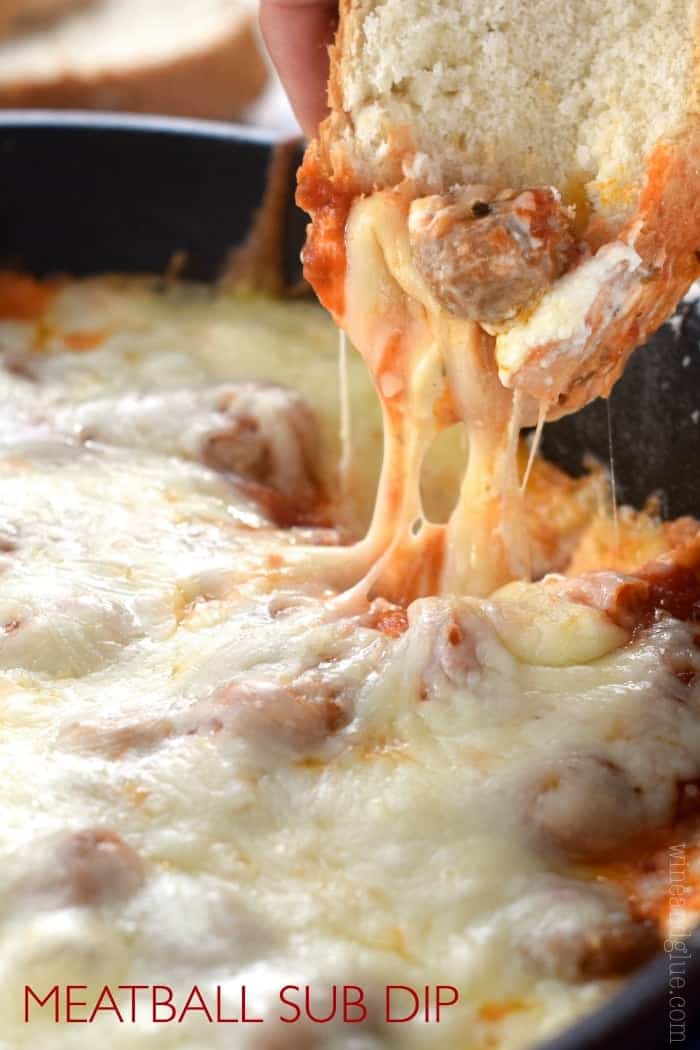 Please tell me that I'm not the only one who hates having their kids clean up.
Hear me out.
Quinn is the queen of crap. I mean, I love her. Obviously. But kid knows how to hoard. She takes EVERYTHING and puts it EVERYWHERE. There is no rhyme or reason. I mean, in her little three year old head, I'm sure there is.
So when it comes time to clean up at the end of the day, the idea of having them "help" is like nails on a chalkboard. I mean, seriously. I have to micromanage the crap out of them. I actually defined micromanage for Gavin the other day out of frustration. (PS I also heard him use the word "crap" the other day, though totally in the right context, so clearly I need to watch it.)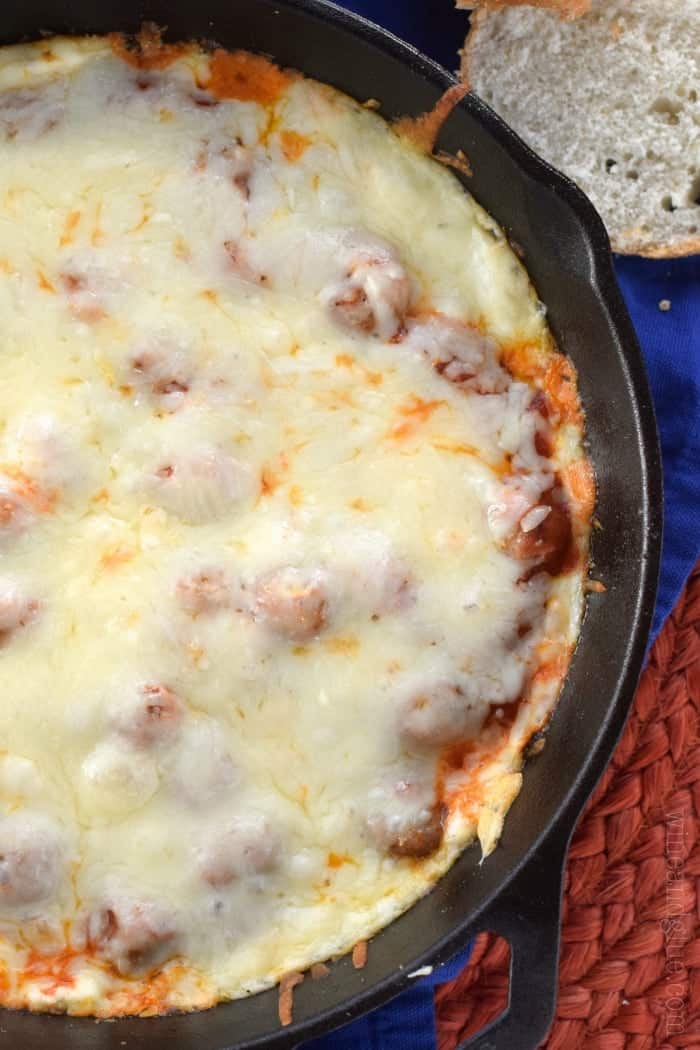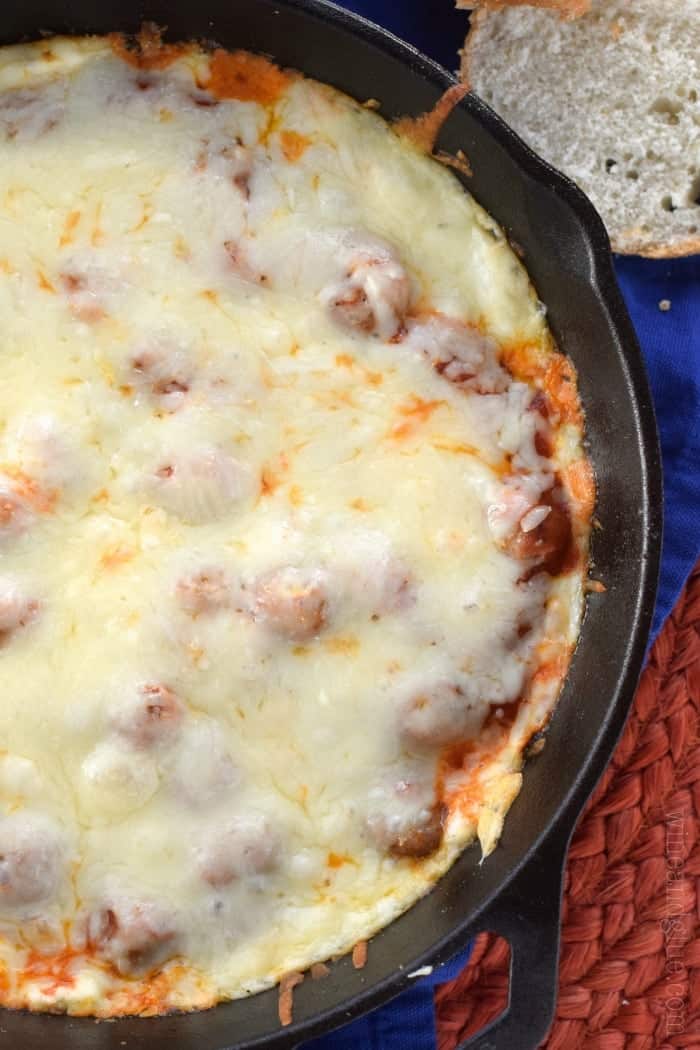 I would love nothing more than to just do it myself.
You know that you are an old crabby suburban mom when the idea of fun is someone taking your children away and you being able to clean the house with your music on (i.e. not some princess "singing") in peace. Oh man! Am I the only one? How awesome does that sound?
The bliss of having toys be put back where they actually go. The joy of having a toy box that once again closes. The sweet sweet happiness that would come from being able to walk around my house and not see 1,327 socks laying around. By the way, what the hell is wrong with my kids? They take off socks like they are tiny little foot cuffs shackling them to the floor.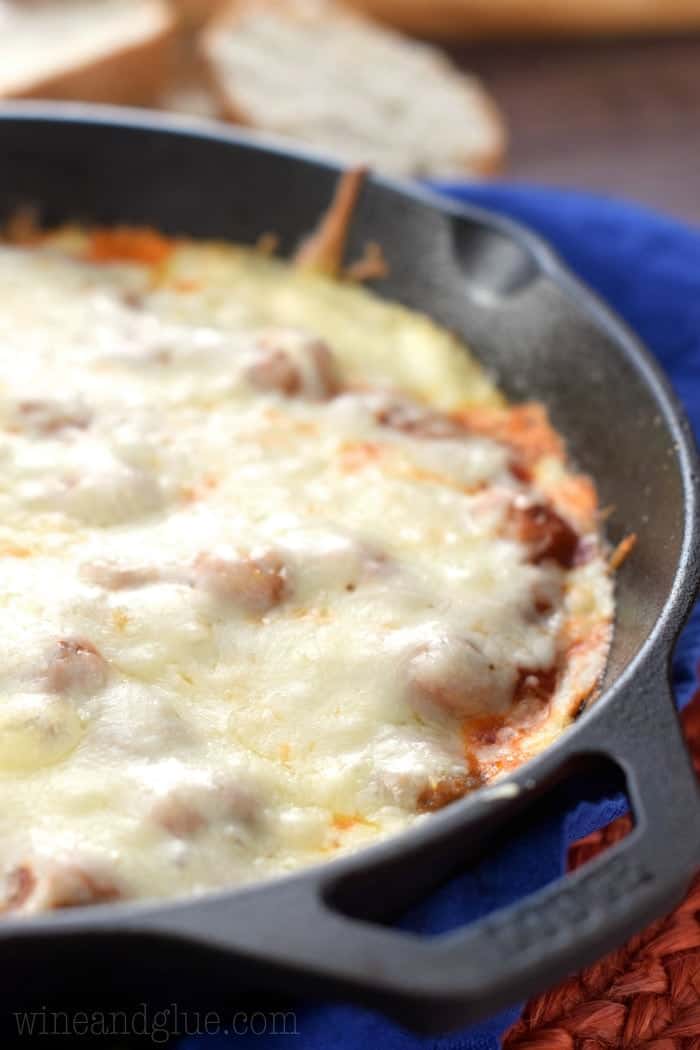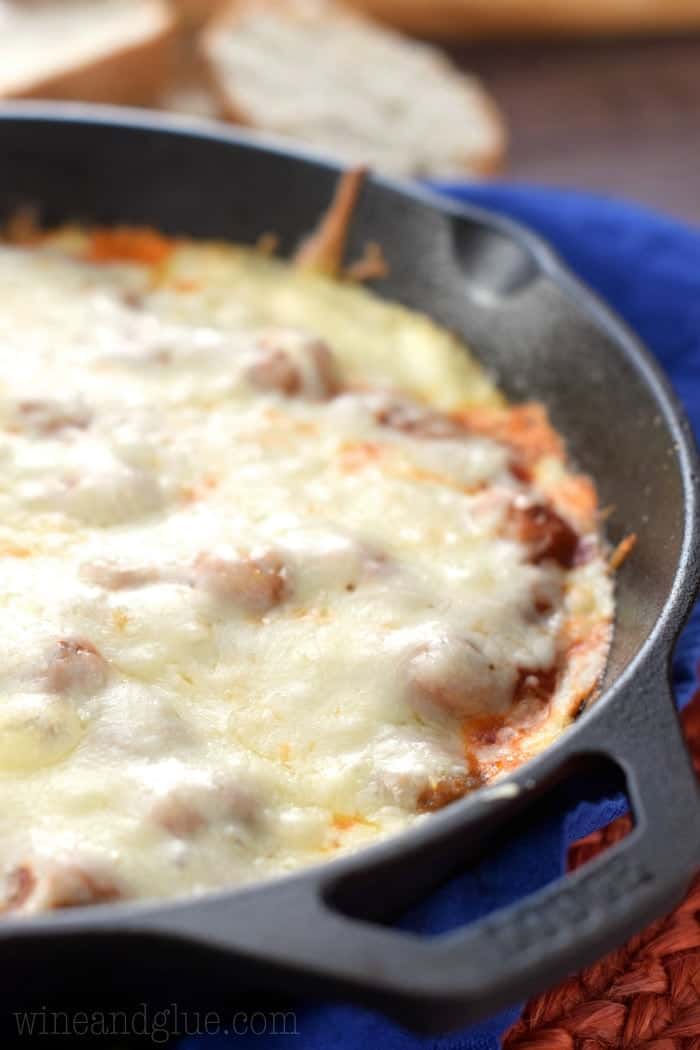 Alas, I am bound by the duty of teaching my children not to be total slobs. Not to believe the magic clean up fairy comes after bed each night.
Barf.
So much better than yelling, "Okay. Now ALL the bracelets. Put them away! Stop reading! We're cleaning!! You! Bracelets! Now!" is this Meatball Sub Dip. It is kind of ridiculous. In a really great way, not a 1,327 socks kind of away. It's a layered dip that replicates the awesomeness of a meatball sub, full of cheesy goodness and served nice and warm.
Now. I totally made a mistake with this bread. It needs a stronger dipper! The baguette bread that I bought for it couldn't hold up to the awesomeness. It flaked under the pressure of being dipped in such an awesome dip. So you either want to toast some baguette bread or just buy some toasted baguette chips.
But seriously. Yum.
Forget picking up after my kids. I want a quiet house, some of MY music, a cold beer, and THIS.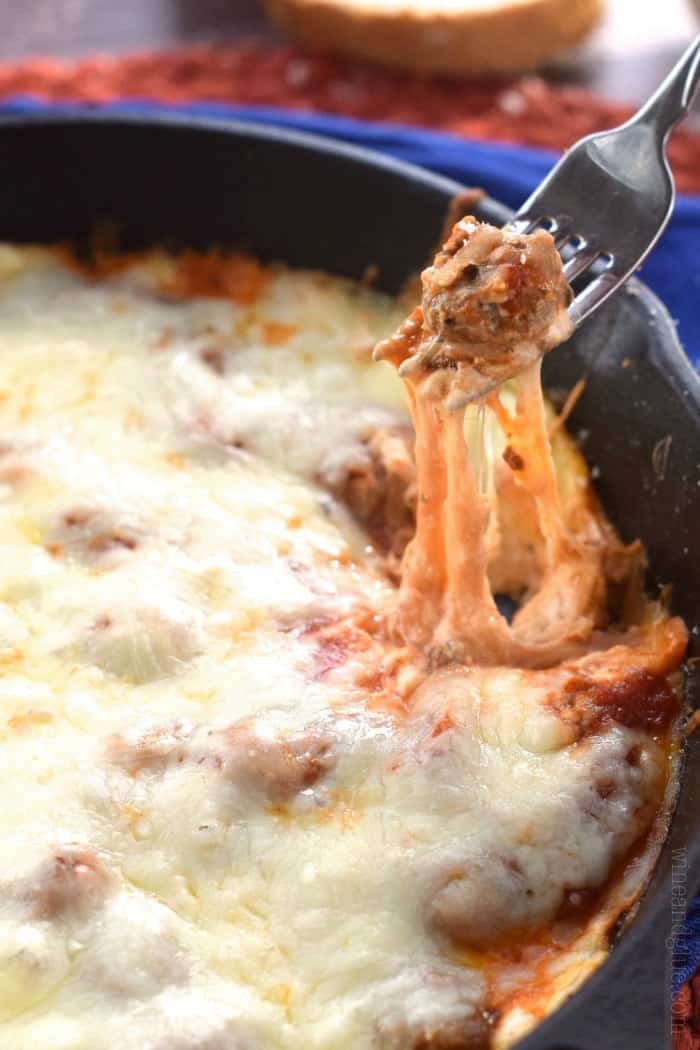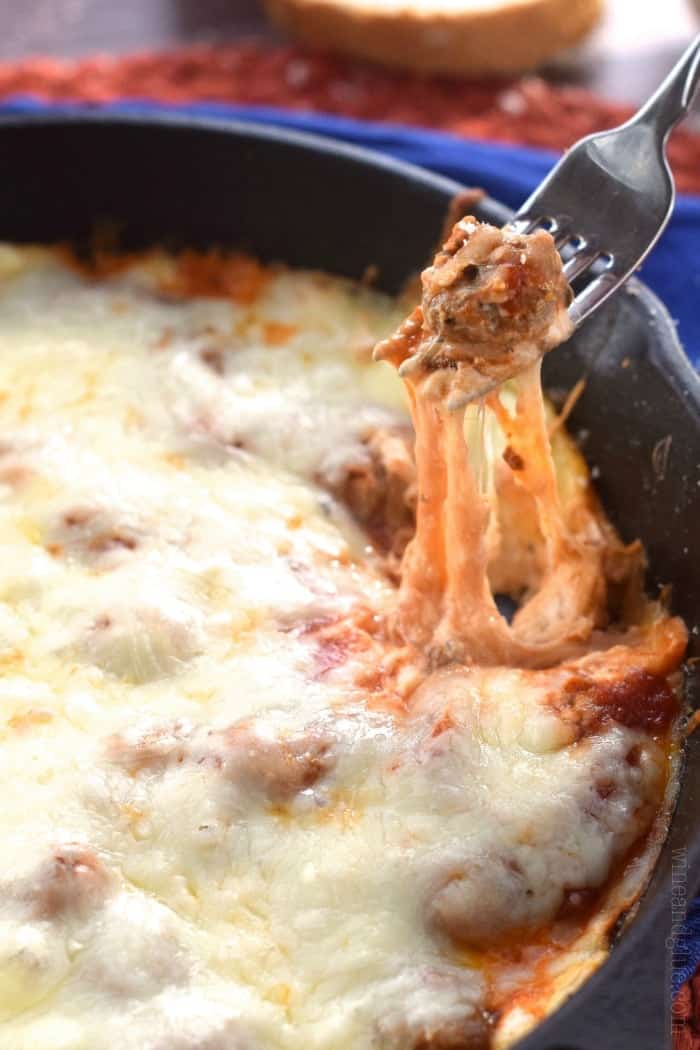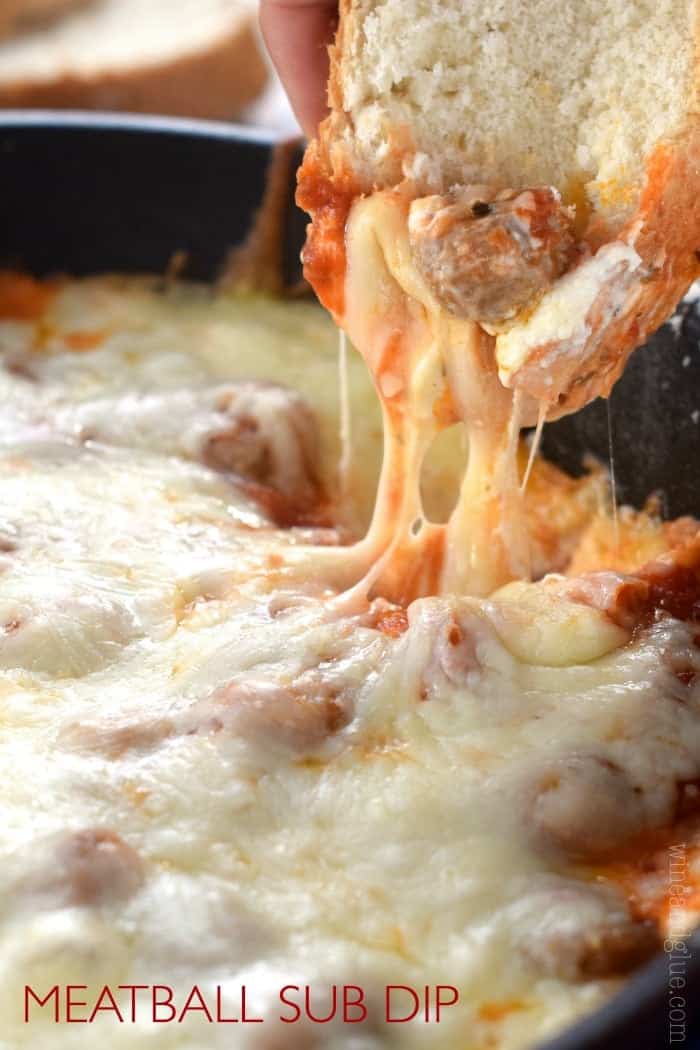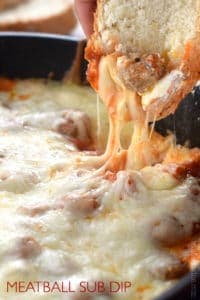 Meatball Sub Dip
This easy meatball dip is the perfect addition to any party! Just like your favorite sandwich but in a dip form!
Ingredients
1/2

a pound of spicy Italian sausage

I used Jennie-O turkey sausage

16

oz

cream cheese

room temperature

2 1/2

cups

shredded mozzerella

divided

2

tsps

dried basil

1

tsp

garlic salt
Instructions
Preheat your oven to 375 degrees.

Make small meatballs out of the spicy Italian sausages. In a cast iron skillet over medium heat, add a small amount of olive oil, about a teaspoon. Cook the mini meatballs, turning them as they brown, until they are fully cooked. Remove them from the skillet and put them on a paper towel lined plate.

Pour out any additional oil that remains in the skillet, but no need to clean it.

In a large bowl, blend together the cream cheese, basil, garlic salt, and 1/2 cup of the mozzarella cheese until fully combined. Spread it in the bottom of the skillet. Place the meatballs on top, cover with sauce, and then top with the remaining two cups of cheese.

Bake for 15 minutes, then turn on the broiler and for five minutes. Keep a close eye on the dip so it doesn't burn.

Serve with toasted baguette pieces.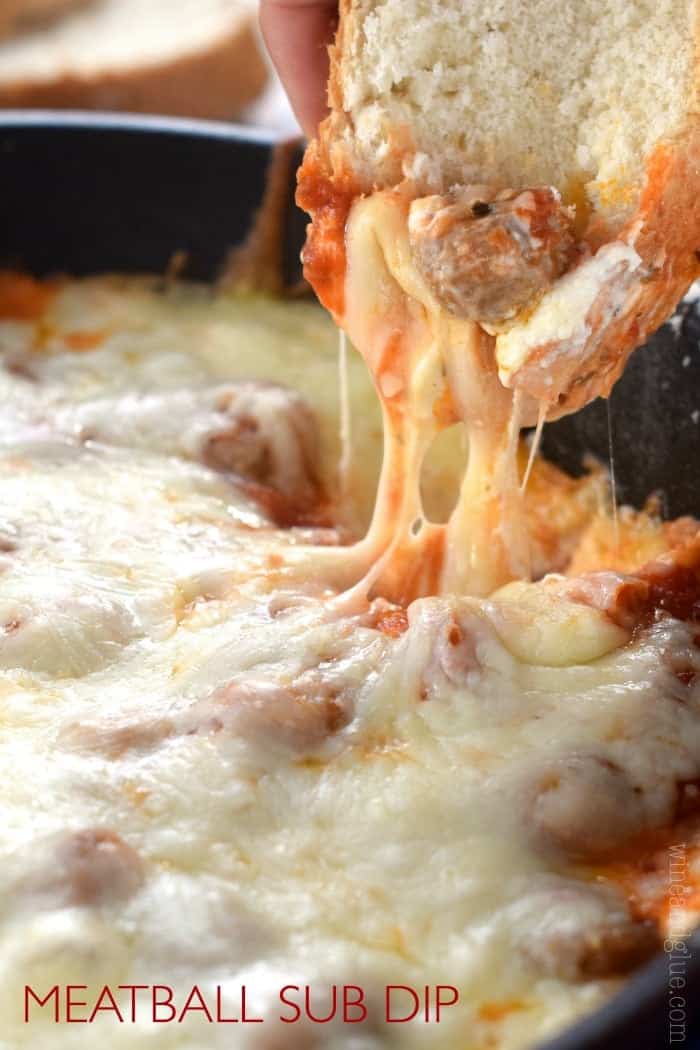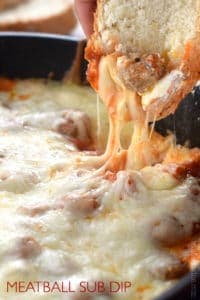 did you make this
Meatball Sub Dip
You might also like
Creamy Corn and Bacon Cheese Dip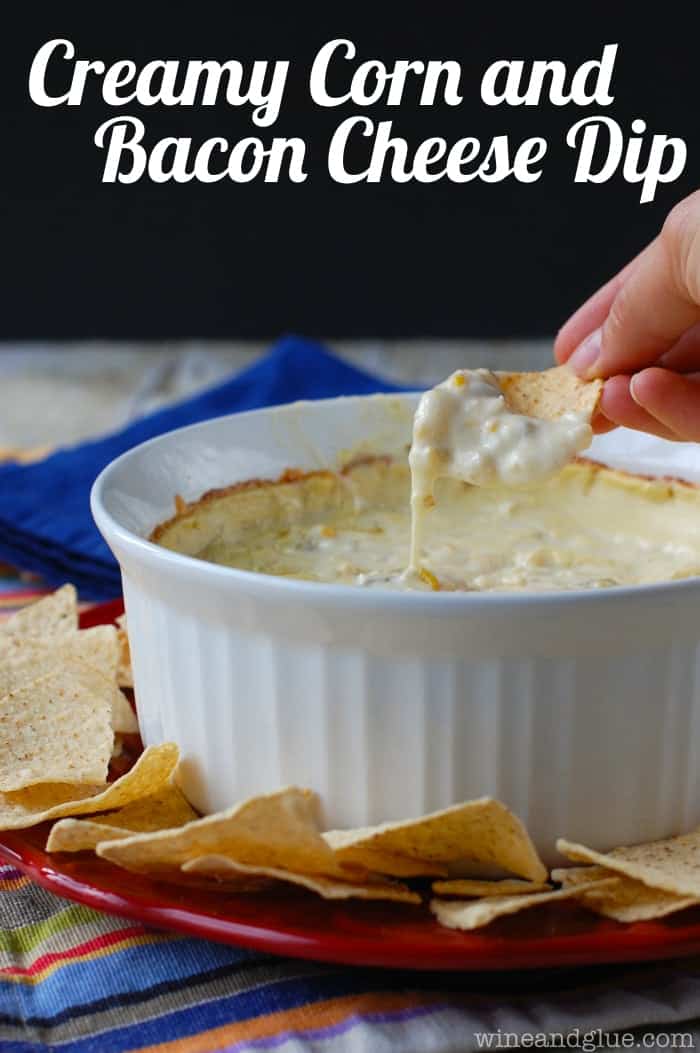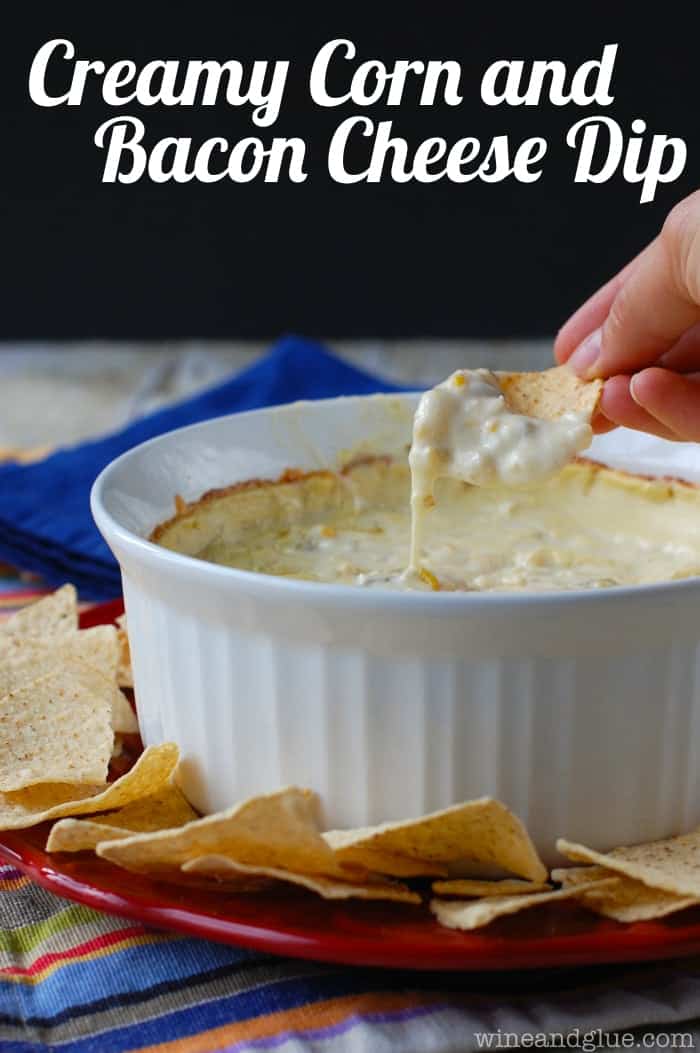 Buffalo Pull Apart Bread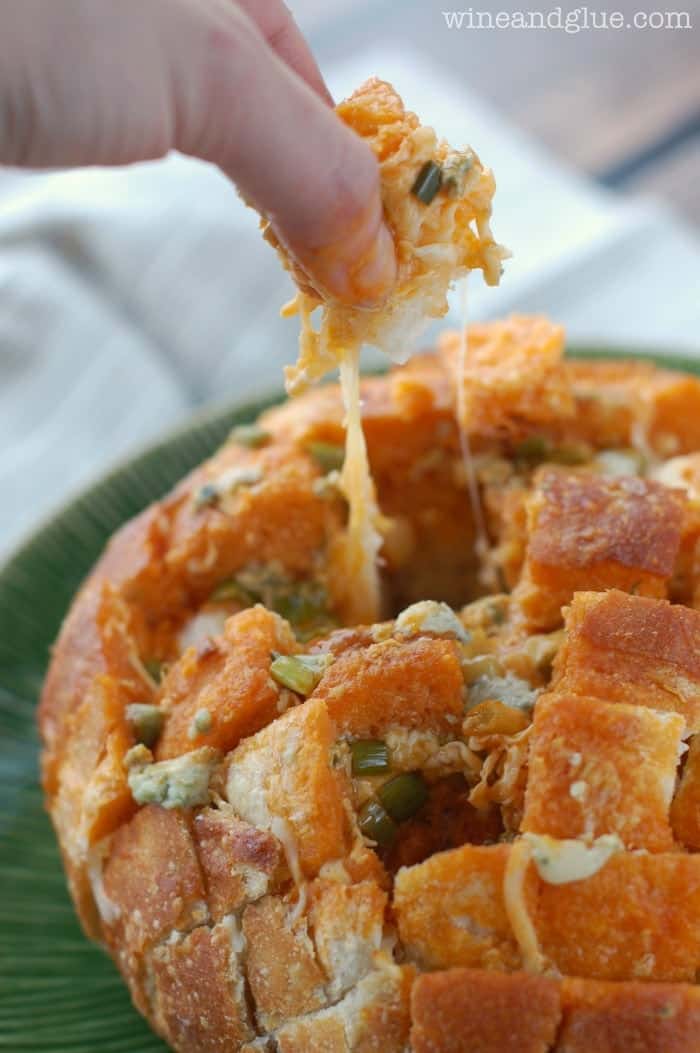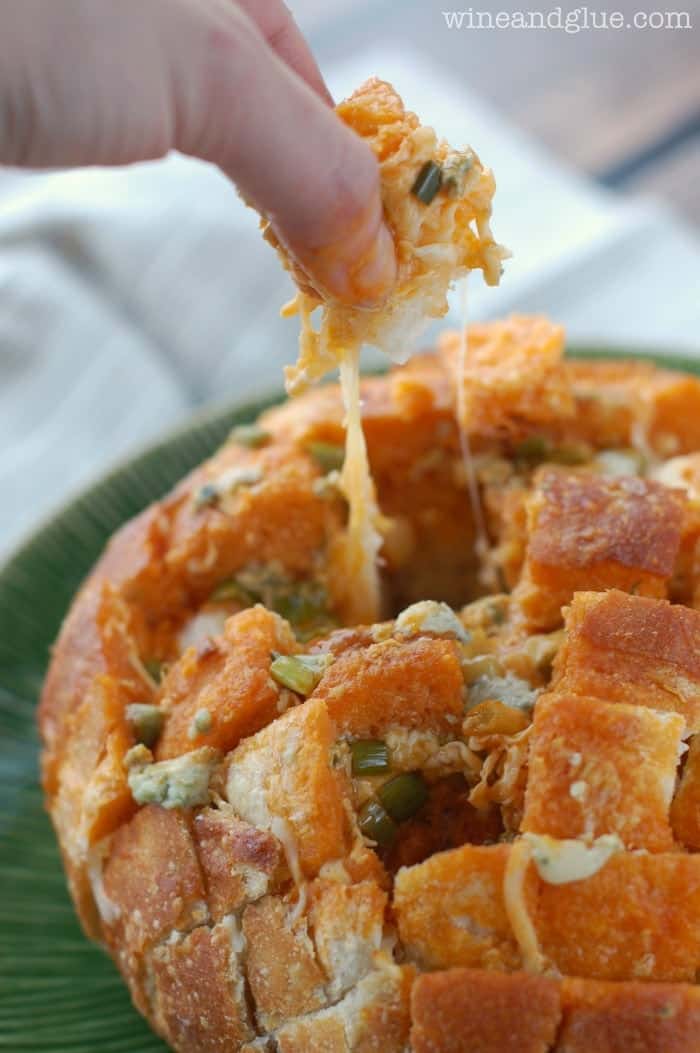 SaveSave
SaveSave