This Orange Colada Smoothie tastes just like an Orange Julius, but it's good for you! A perfect afternoon snack or dessert!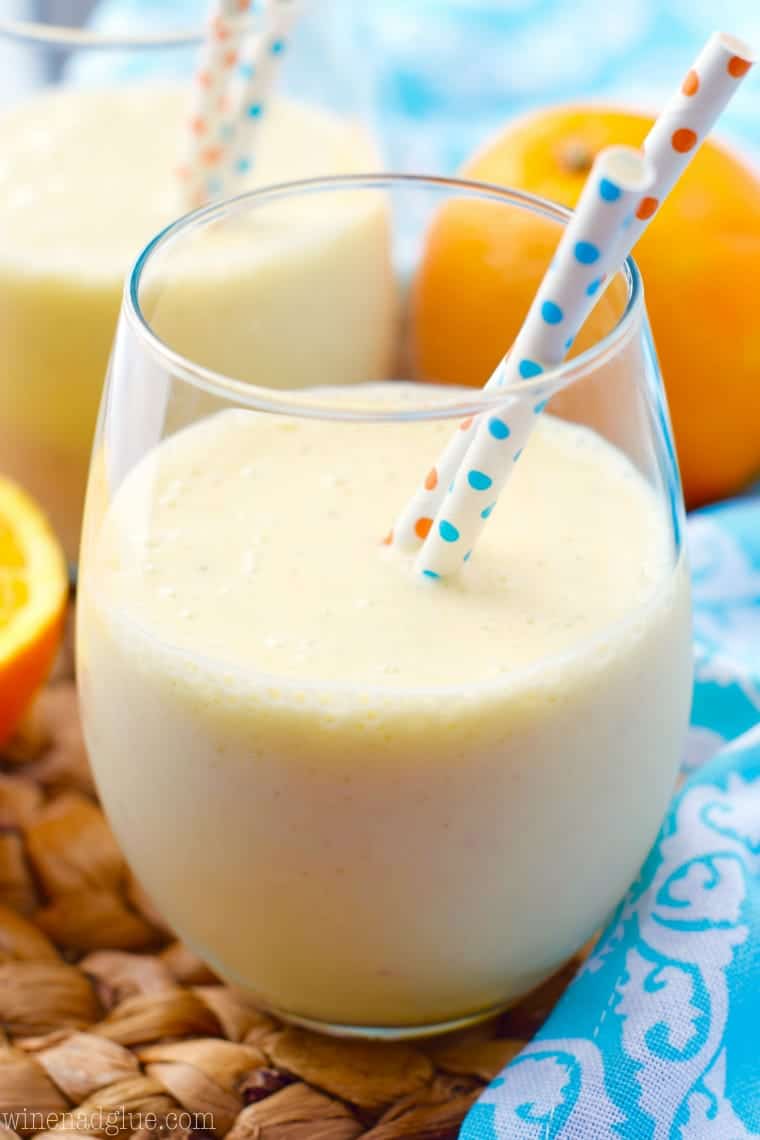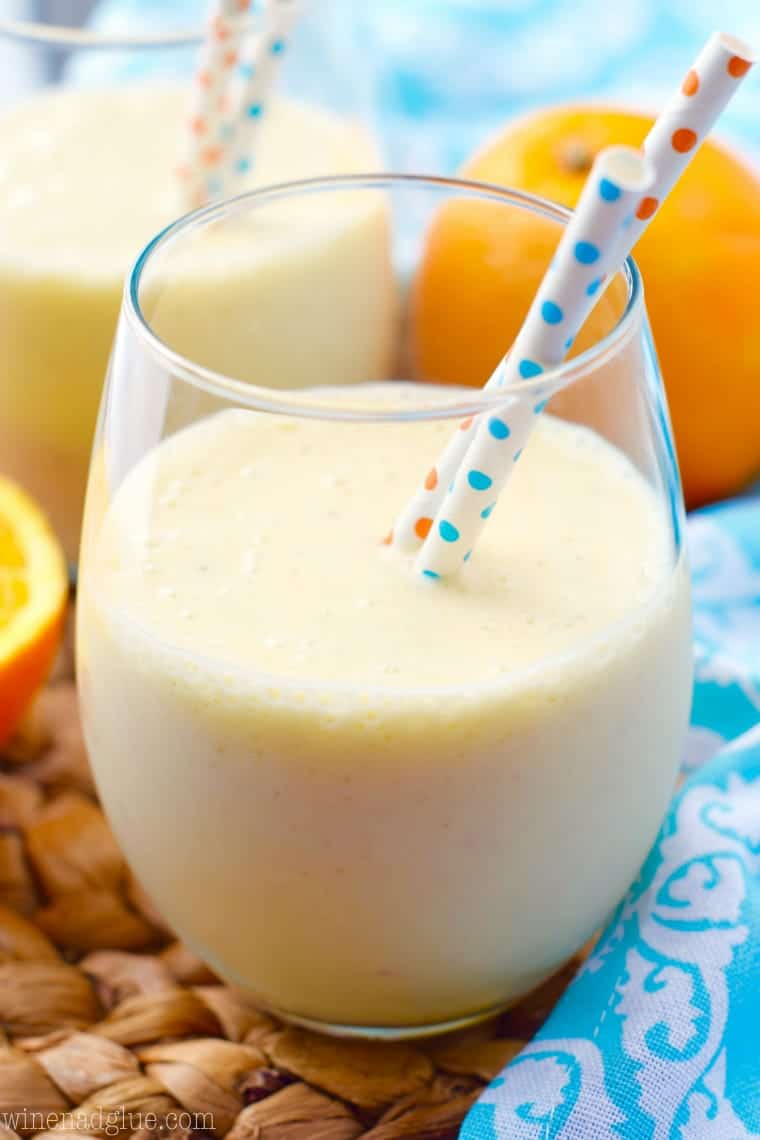 You guys.
Today is the day when I buckle down and reintroduce my body to food that is green, doesn't come in a take out container, and doesn't have enough calories to feed a small village.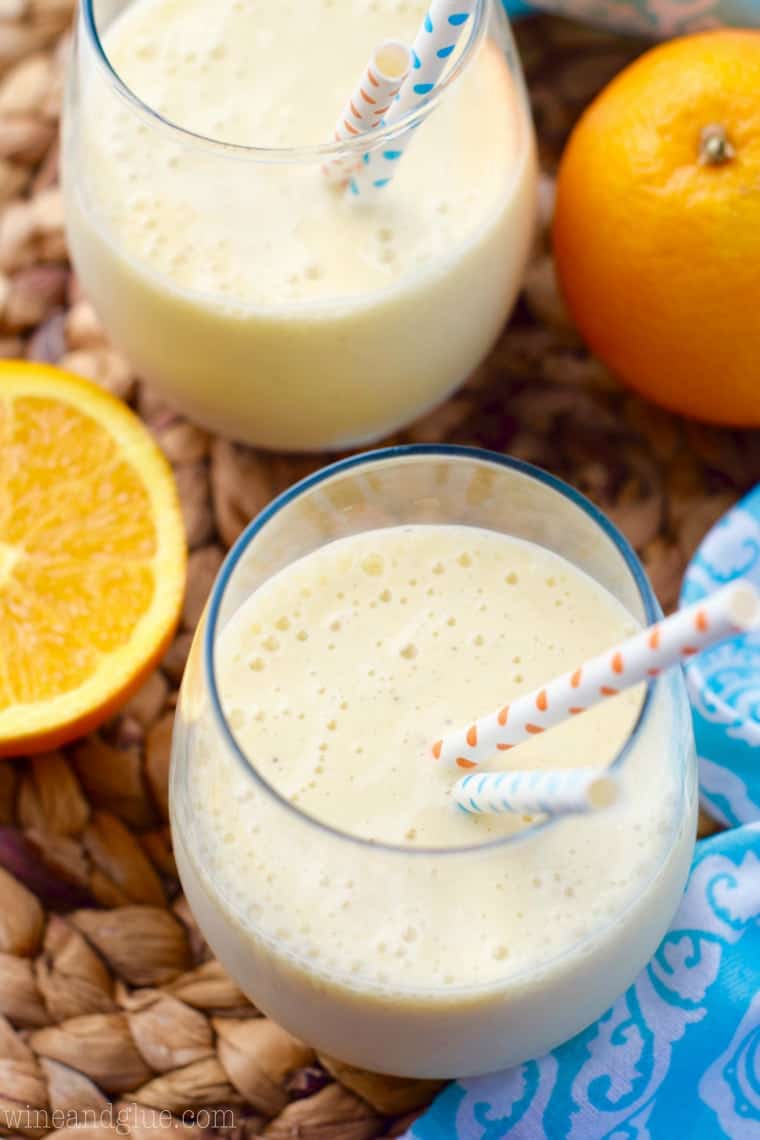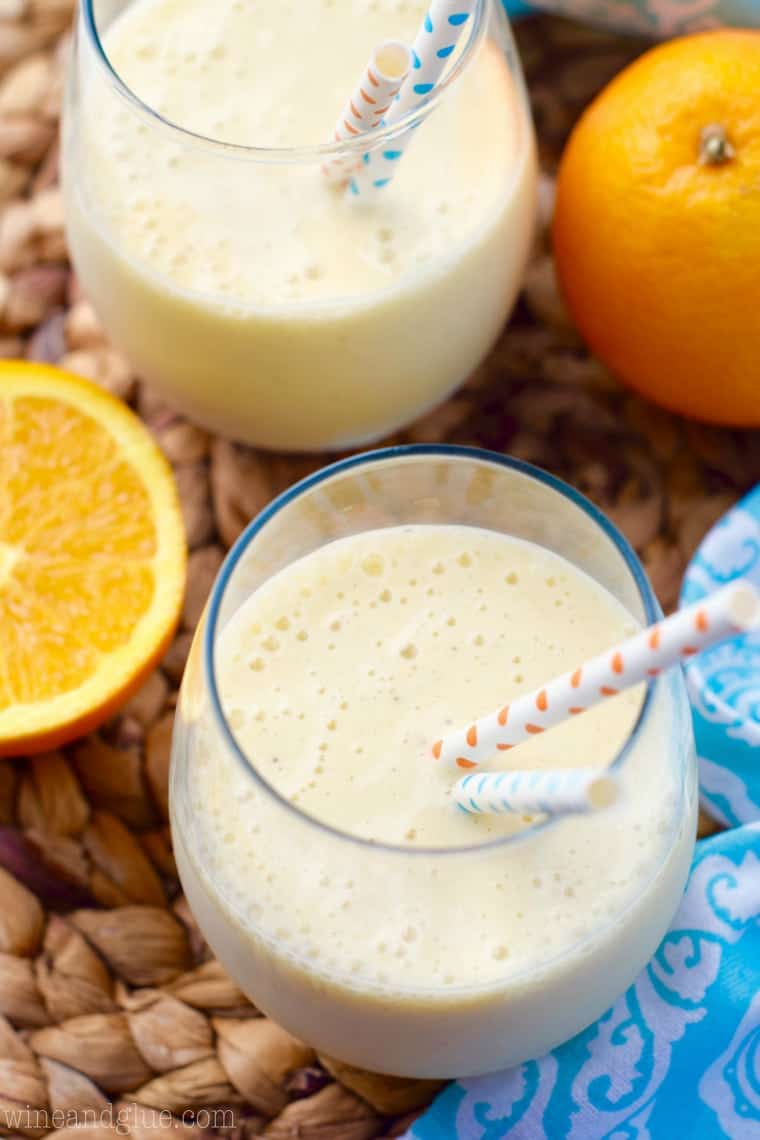 If you are anything like me, you really enjoyed the holiday break. Like indulgently enjoyed. And if you are anything like me it's time to get back on track.
So . . . . a great place to start is with a lightened up healthy smoothie that actually tastes like a dessert.
When I was a kid, one of my favorite treats was an Orange Julius at the mall. Creamy and orange, with just the hint of sweetness, but not something that totally over did it. It was such an amazing and fantastic treat. And when I say that it was a treat, I mean that it was a TREAT. My parents were the type of parents who answered every request to eat out with: We have food at home.
So we rarely got food out, which was a totally wise call for them as parents. But the little foodie in me really wanted it, lol!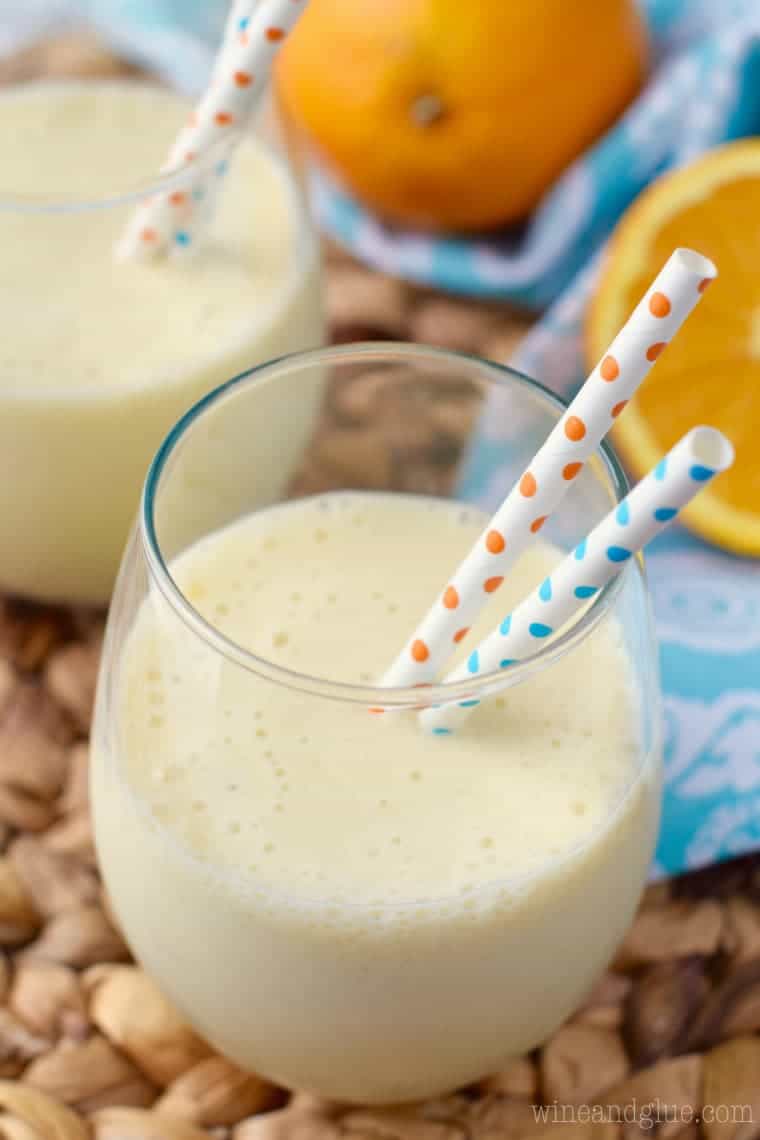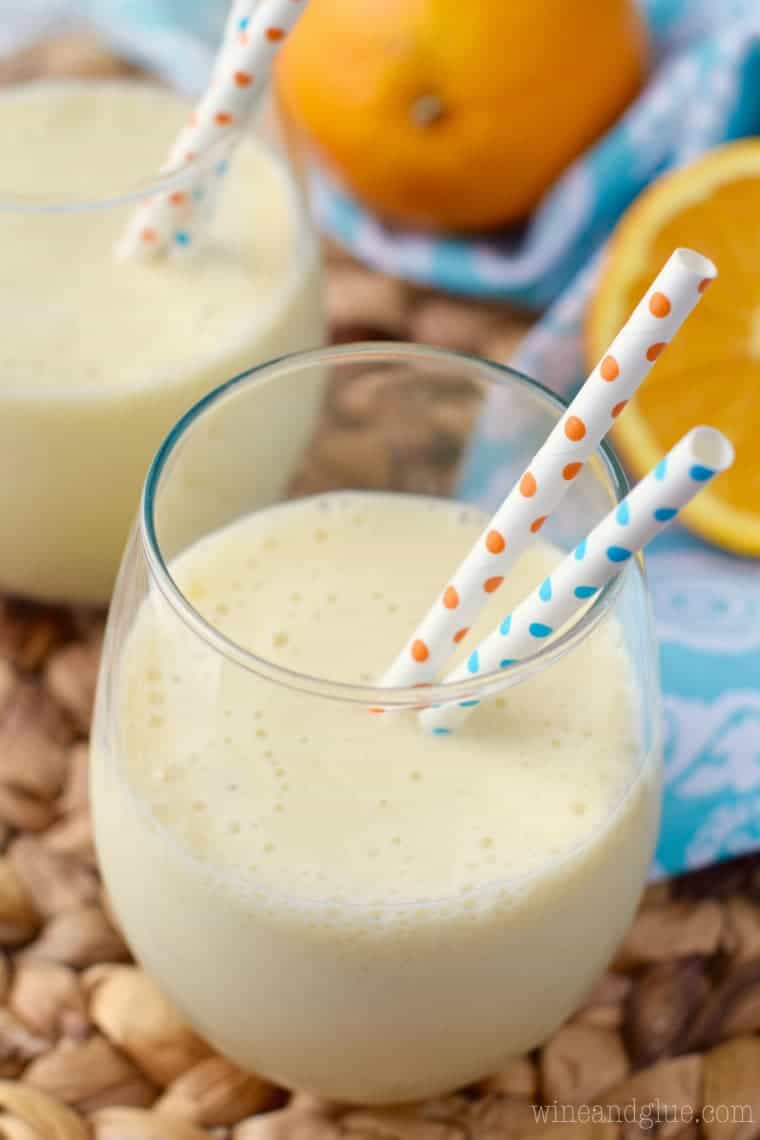 So this is the most perfect Orange Julius at home, but it is made with such light ingredients that you can barely call it a treat. I take that back, totally call it a treat and hand it to your kids as you refuse to buy them mall food. It will be all good, lol!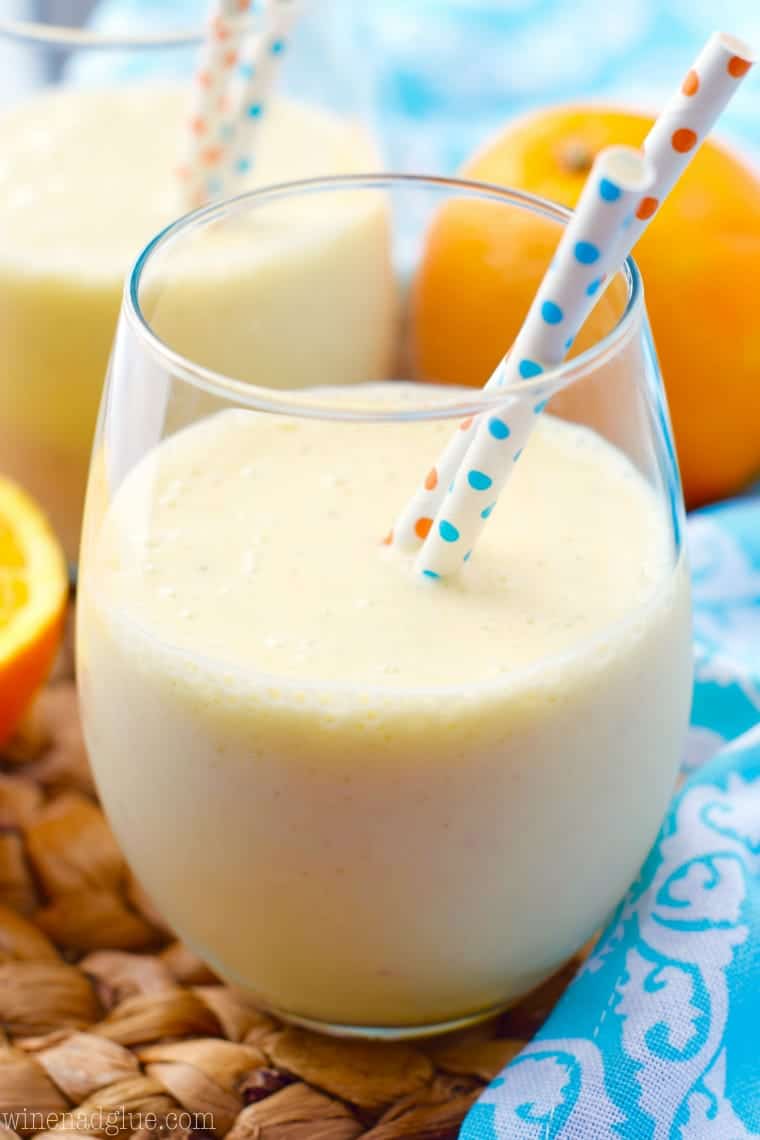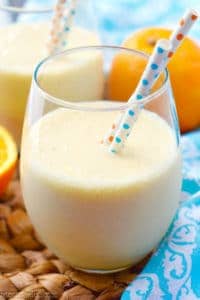 Orange Colada Smoothie
Ingredients
2

under ripe banana broken up and frozen

½

cup

light coconut milk

¾

cup

reduced sugar orange juice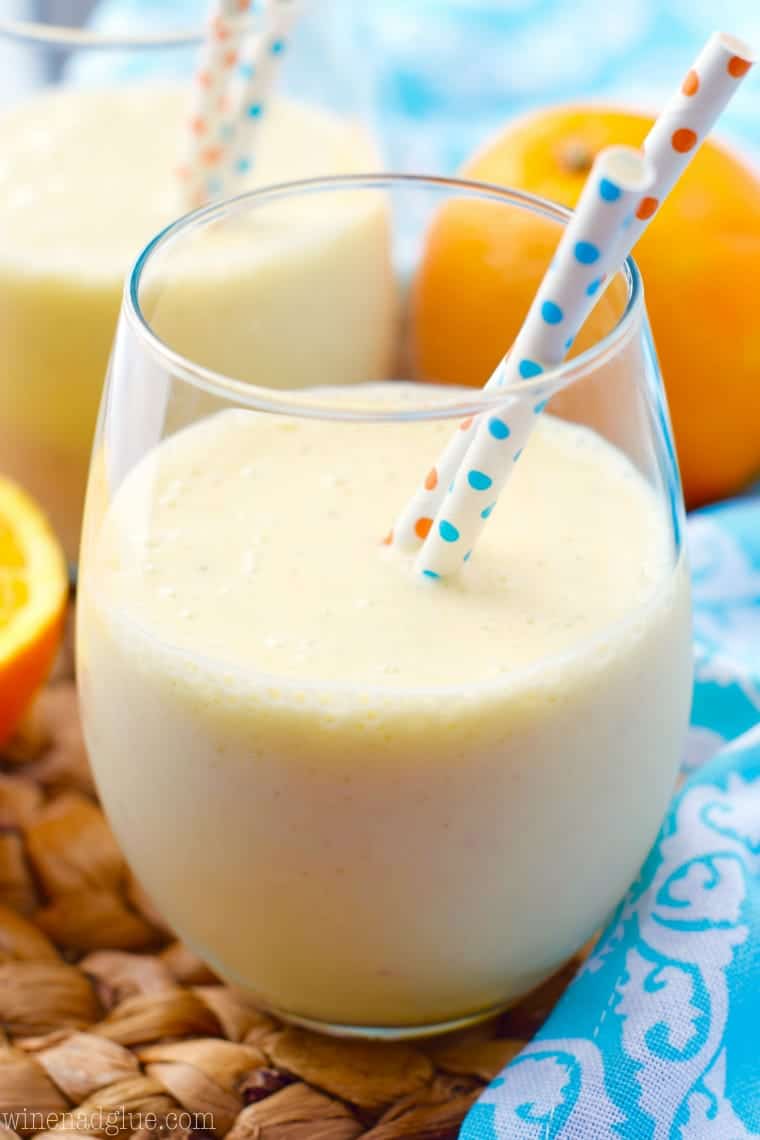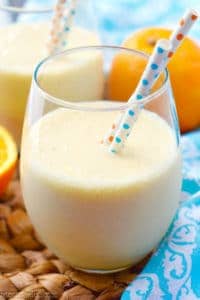 did you make this
Orange Colada Smoothie