Recipe Cards for Teachers | A simple diy FREE printable that will show your child's teacher your appreciation for all they are setting out to teach your kiddo.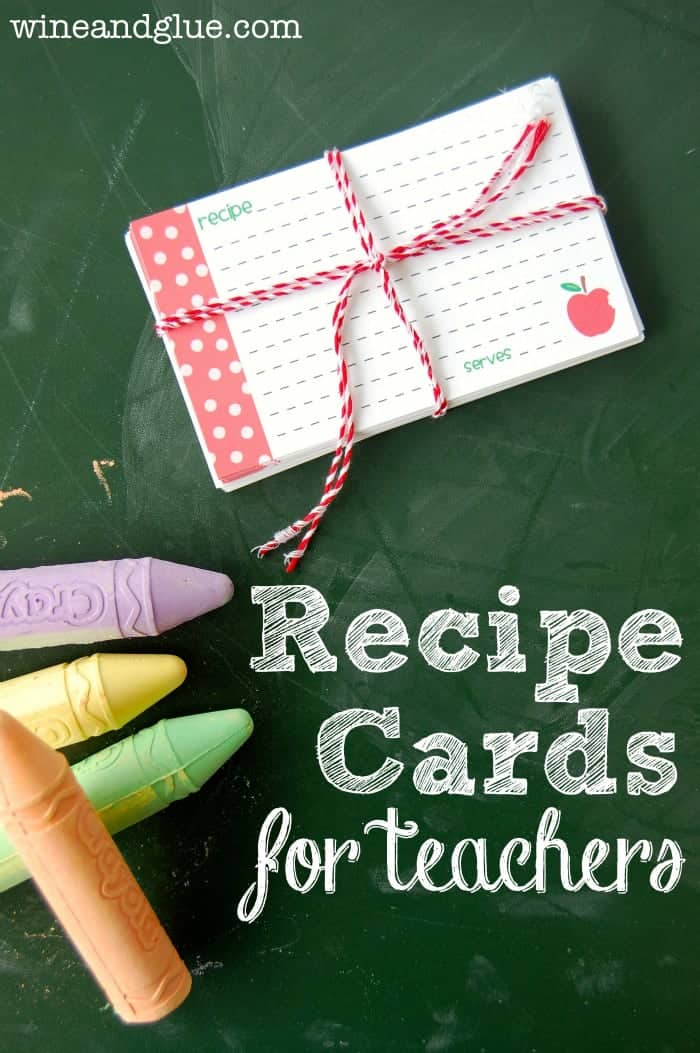 I'm new to the whole getting teachers gifts thing. But I get it. I mean, I am not only leaving them with my crazy kiddo for six plus hours a day, I am doing it while they are already responsible for at least twenty MORE children who are just as loud, messy, and full of energy as my five year old.
I mean . . . . I should probably buy them a car as an appreciation gift.
If only I had that kind of cash. "You get a car! You get a car! You get a car!"
Anyway.
This is a super simple and easy gift to give, and you can customize it to show your kiddo's teacher that you really appreciate how much goes into teaching your little one day in and day out.
Recipe cards! (Click on the images to be taken to where you can download the PDF.)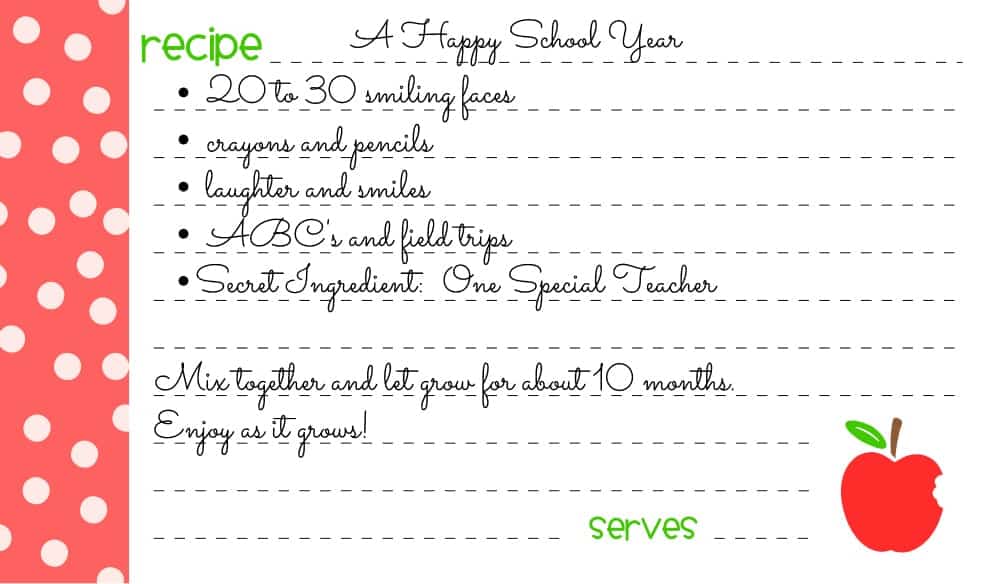 If that recipe card is too sappy for you you can always upload it to PicMonkey and write a different recipe on it . . . especially if your kid is in middle school or something. I have to think that teachers of eighth graders are going to need a touch of something else to have a happy school year.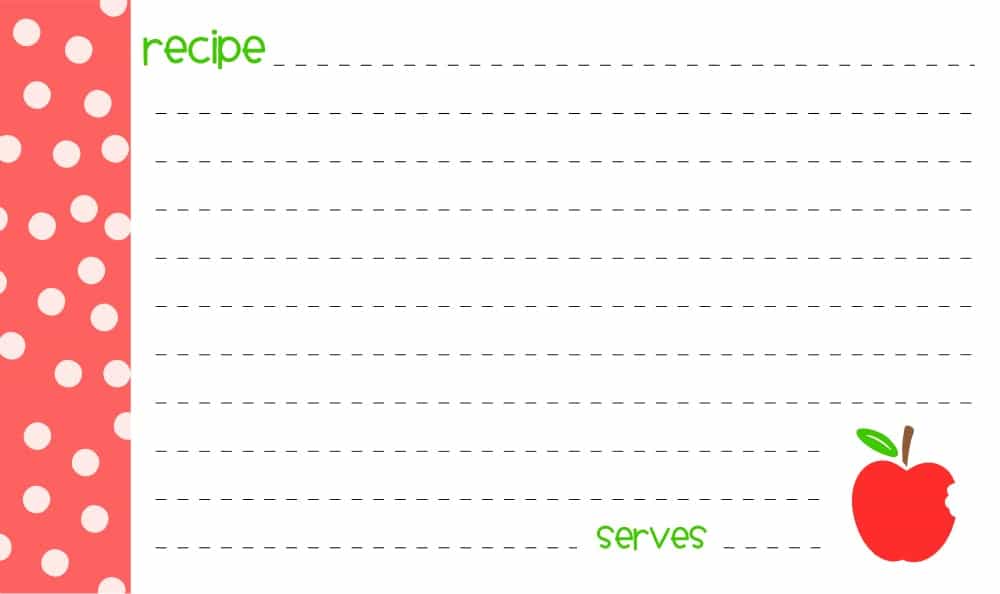 I know that each printer works a little different. I actually had a lot of trouble getting mine to print without the border, so if you have a Silhouette and would like to just download the file for that, you can do the print and cut option. Click here!
And in the end you can have one card that shows how much you appreciate your kid's teacher and underneath a whole mess of blank cards that they can use to keep track of all their favorite recipes. I know everyone gets their recipes from Pinterest these days (and as a blogger can I just say WOO HOO for that!!) but I do like the idea of recipes being kept in written form.
Enjoy!