This Rice Krispies® Treat Graveyard is so easy to throw together and makes such a fun and tasty Halloween Treat!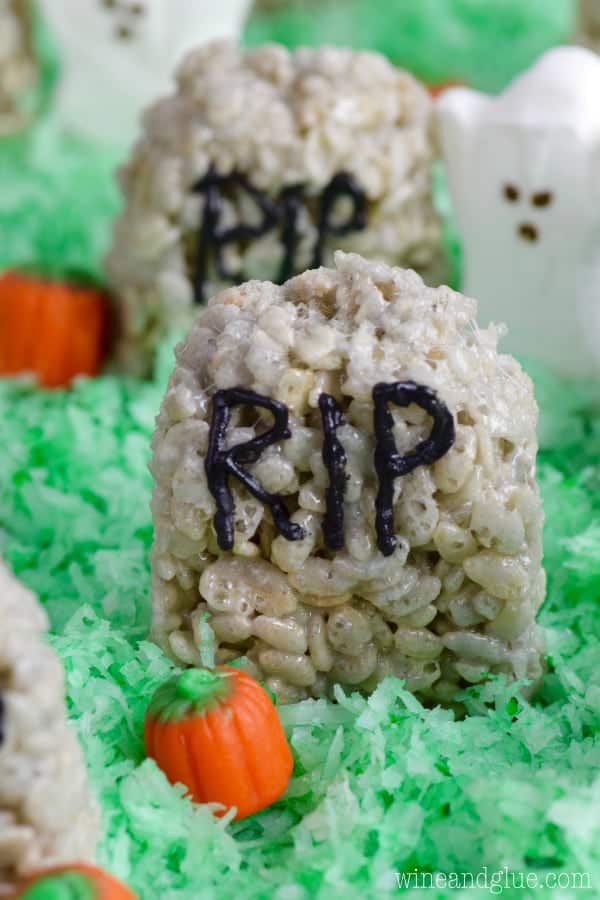 I'm so excited to be partnering with Rice Krispies® to bring you this fun Halloween treat! Thank you for supporting the brands that make Wine & Glue possible.
So, I have to say that making treats for Halloween is one of my all time favorite things. Actually, making crafts and treats for Halloween is one of my favorites. I wish that it would be acceptable in the blog world to start posting Halloween ideas in like . . . . July so that I could fit in all the ideas that I have every year.
But if I did that I would get chased down like a big ogre with torches and pitch forks. #halloweenonthebrain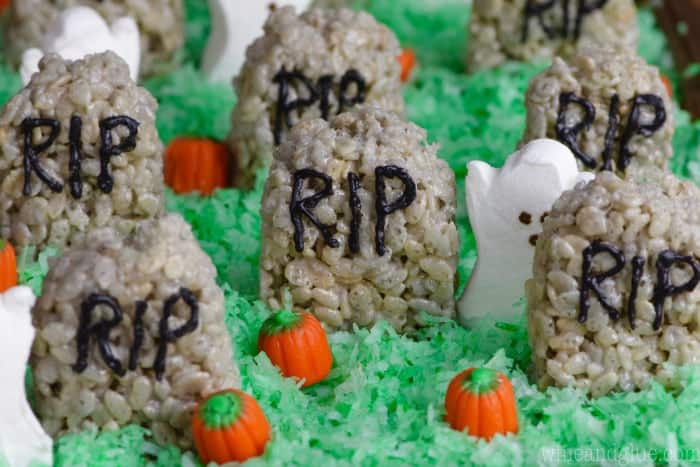 You can imagine how excited I was when Rice Krispies® asked me to make a Halloween treat from every kiddos favorite treat. And check it out! I made a graveyard out of Rice Krispies® Treats!! And all of it is totally edible!
So let's talk about how I did it.
You start the way you always start when Rice Krispies® Treats, by melting the butter and marshmallows together and then you add some black food coloring! I love the food coloring gel. And you can see in the picture below that I added just a little bit and it made it a nice shade of gray.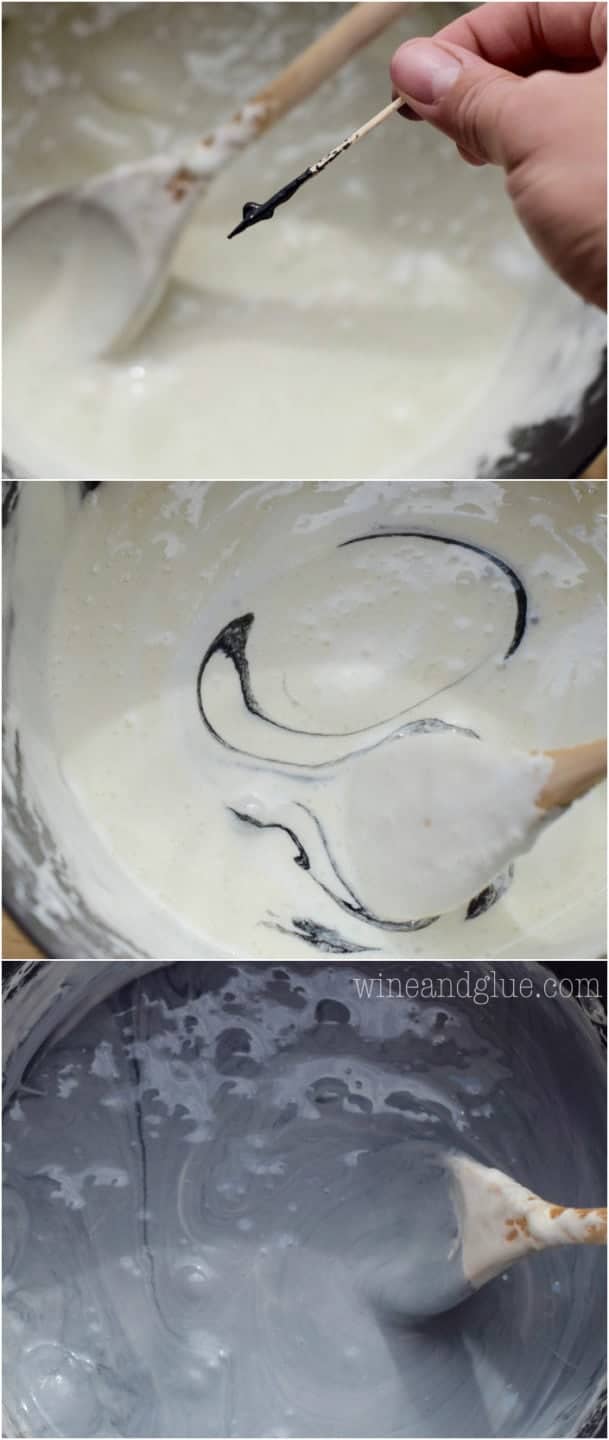 Then after you mix in the Rice Krispies®, you press them into the pan and cut them while they are still warm and kind of mold the tops of them to make rounded tombstones. If it doesn't work, you can just have rectangle tombstones, they will still be delicious.
Then you use some black frosting (don't use gel!) to write RIP on them. And then add some frosting to the bottoms of them to kind of glue them to a baking sheet.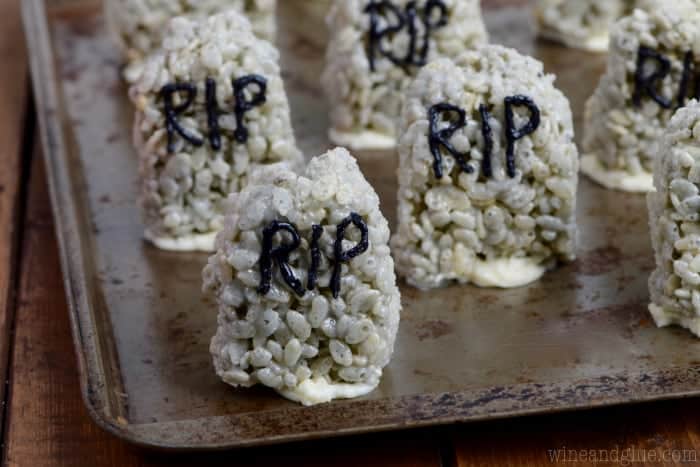 Then you just add some coconut that you've colored green with food coloring. Add some candy pumpkins and some marshmallow ghosts!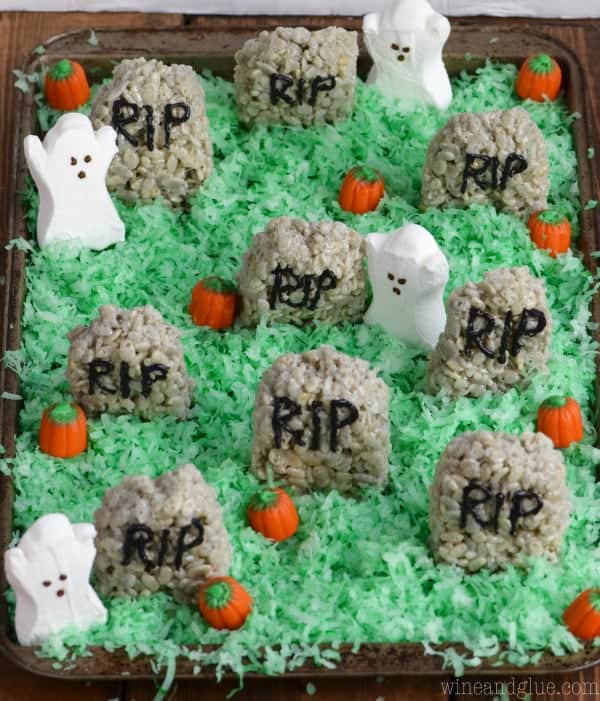 And look! You have a perfect Halloween party treat! And the kiddos can just reach in and grab themselves a tombstone! They are ridiculsouly delicious tombstones!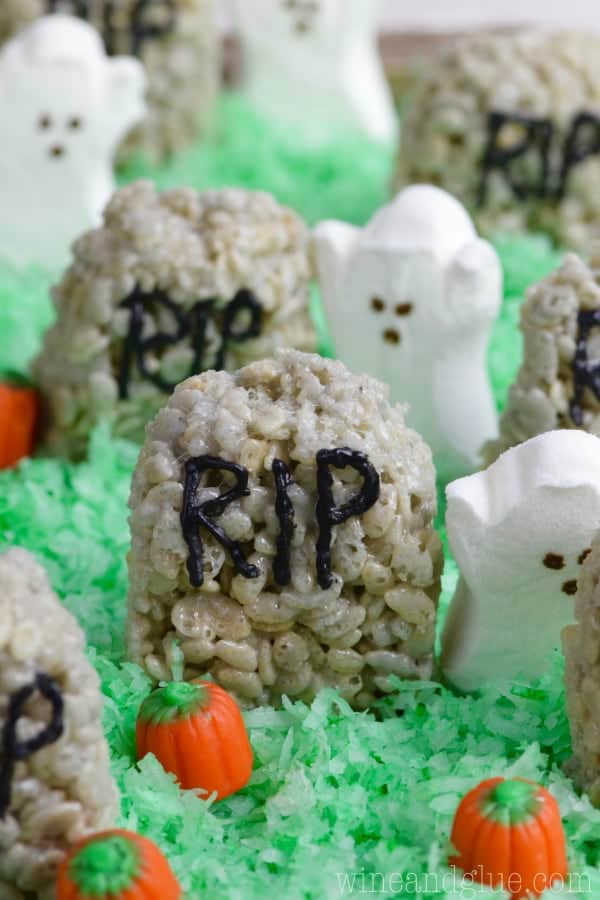 For more great Halloween Rice Krispies® Treat ideas, be sure to follow Rice Krispies® on Facebook, Pinterest, Instagram, and Twitter.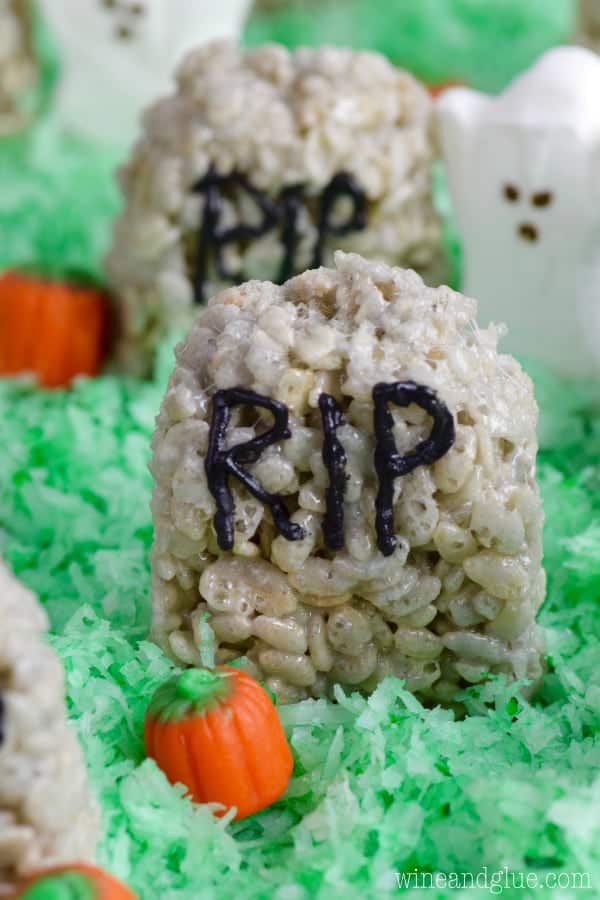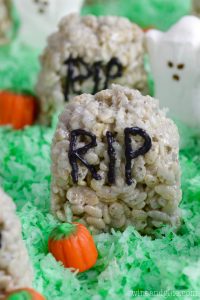 Rice Krispies Treat Graveyard
Ingredients
3

TBSPs

butter

6

cups

Rice Krispies®

10

ounces

marshmallows

black gel food coloring

black frosting pen

not gel

vanilla frosting

14

ounces

shredded coconut

green food coloring

pumpkin candies

ghost marshmallows
Instructions
Prepare a 9 by 13 baking dish by spraying it with cooking spray.

In a large saucepan, melt the butter then melt in the marshmallows. Once melted, stir in some black food coloring until you get a nice gray color.

Mix in the Rice Krispies® and press into the baking dish.

While still warm, cut the treats into equal rectangular pieces and round the tops to look like tombstones.

Use the black frosting to write RIP on each one.

Color the coconut green, and spread it around the Rice Krispies® Treats then add in the pumpkin candies and marshmallow ghosts.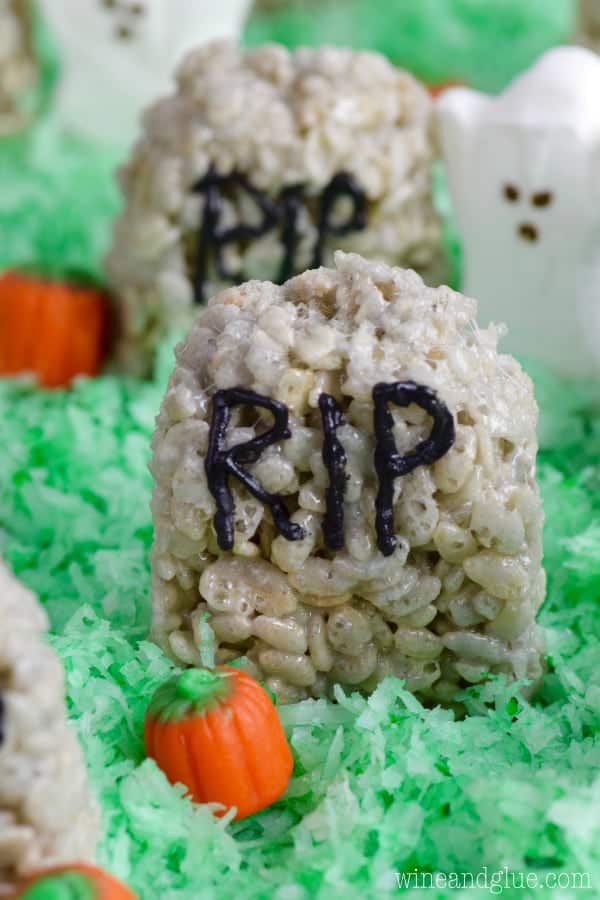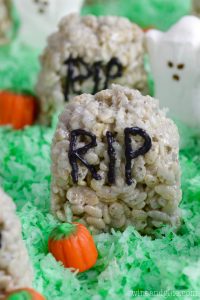 did you make this
Rice Krispies Treat Graveyard