These Salted Caramel Sugar Cookies are AMAZING! Melt in your mouth delicious!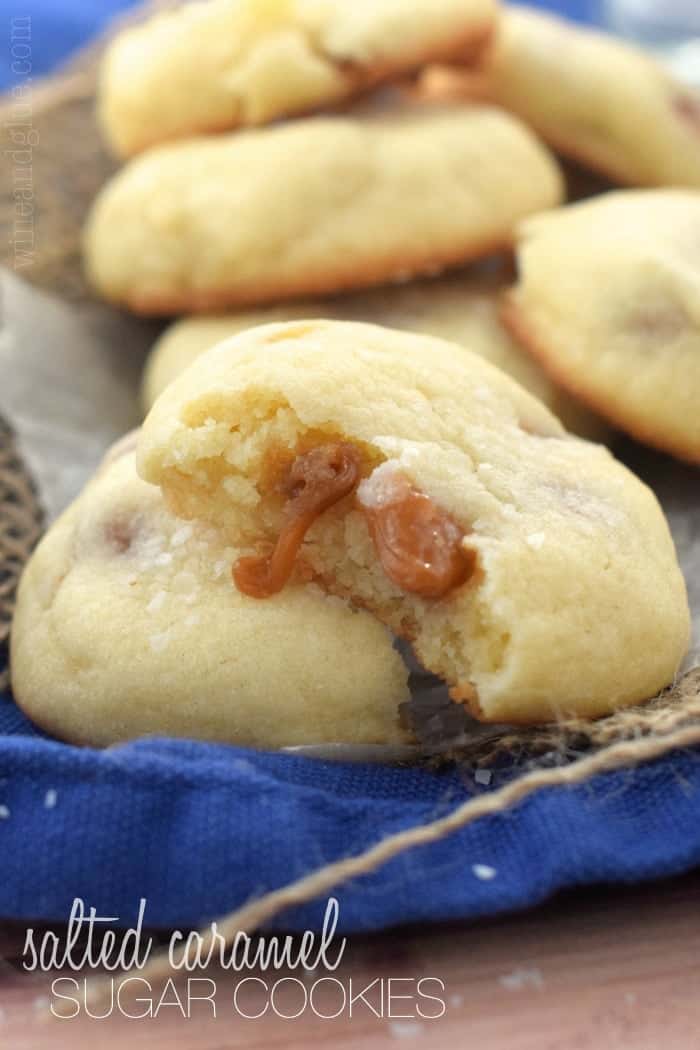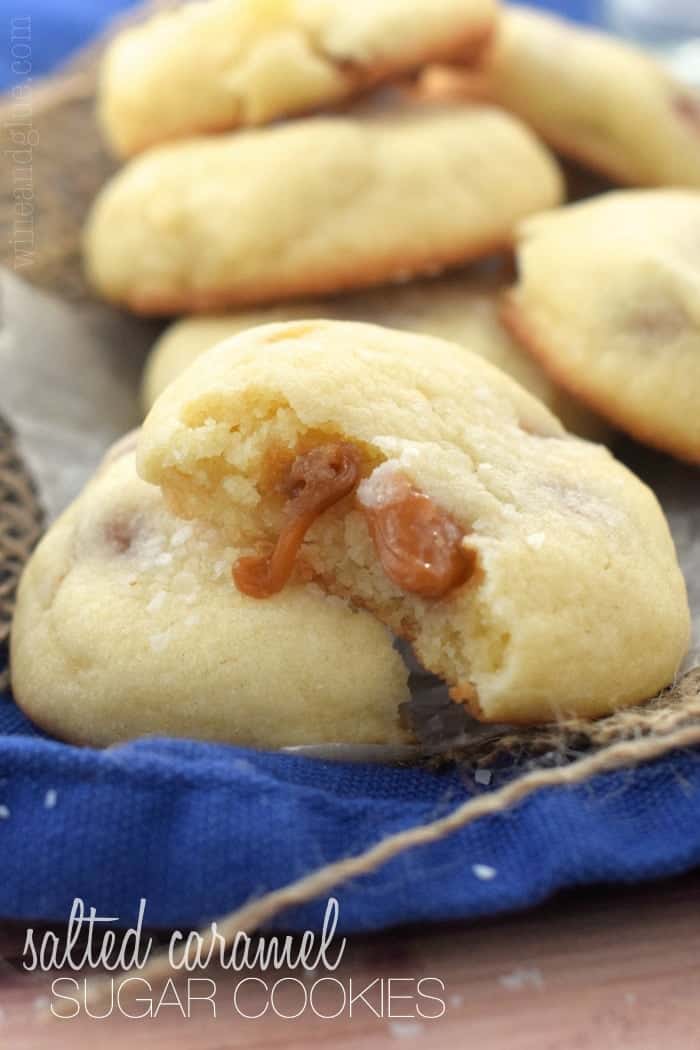 I don't think I've ever talked about it before, but Gavin is essentially me in the body of a seven year old boy. We're like the same person.
Which can be awesome at times. I mean, I can't even tell you the times we've been in tears together cracking up watching slap stick comedy. I love that he got my sense of empathy. He really understands when someone else is going through something hard. It's what drew me to social work, and I'm sure that it will serve him really well.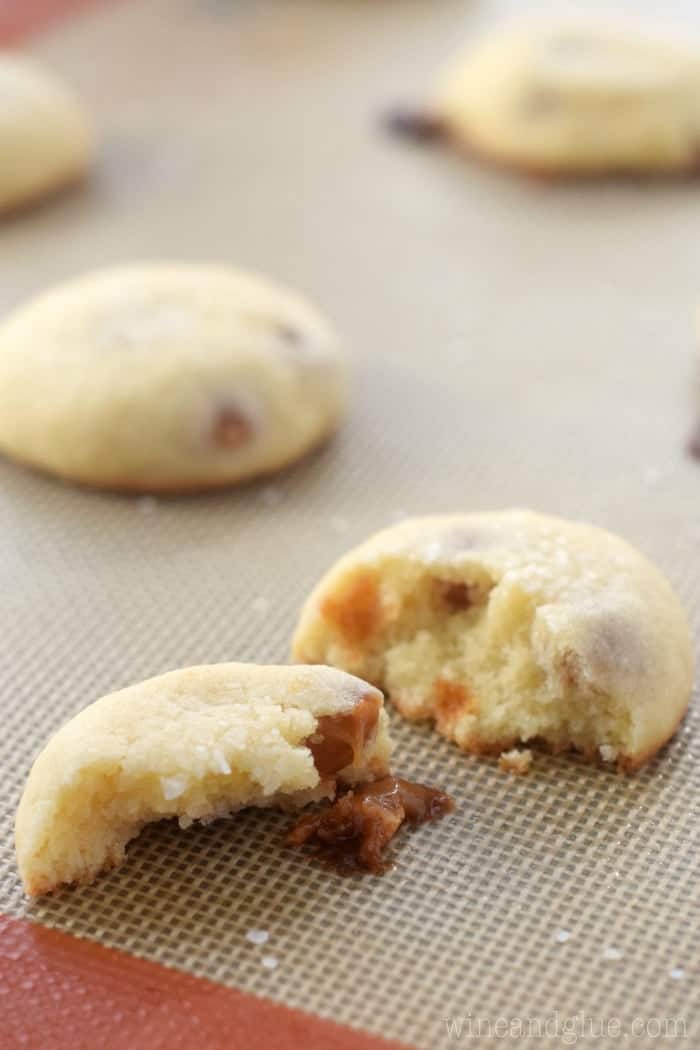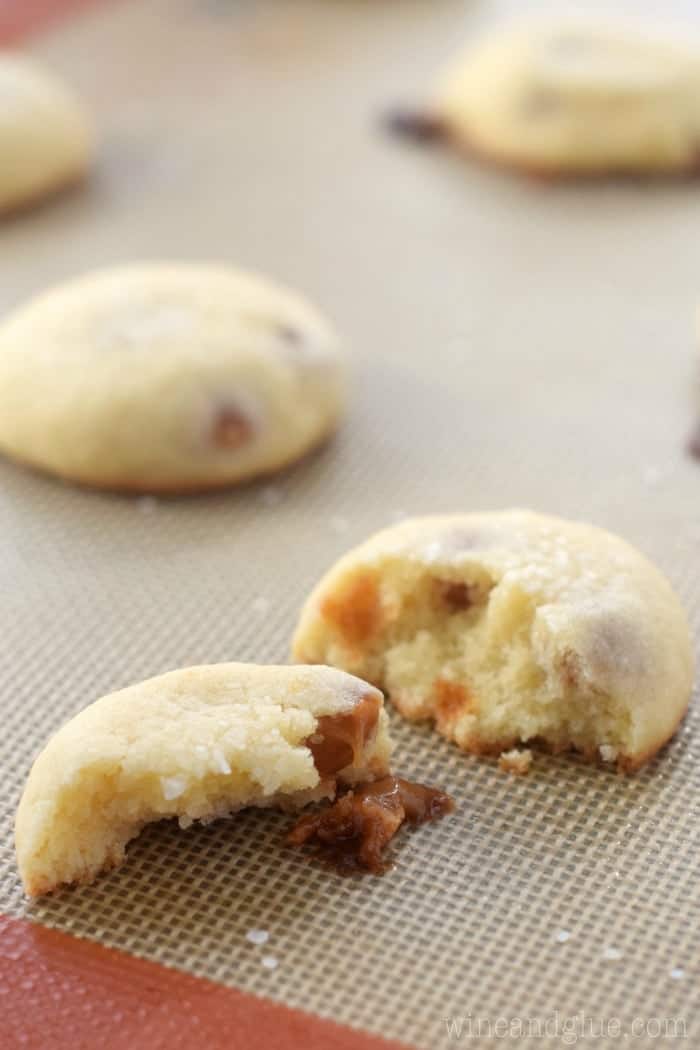 Some of our less redeeming qualities? Ummm . . . stubborn. Competitive. And we HATE being wrong.
So lately, Gavin has been doing this to me:
"Mom. What is 15 plus 8 plus 32 plus 9 plus 41?"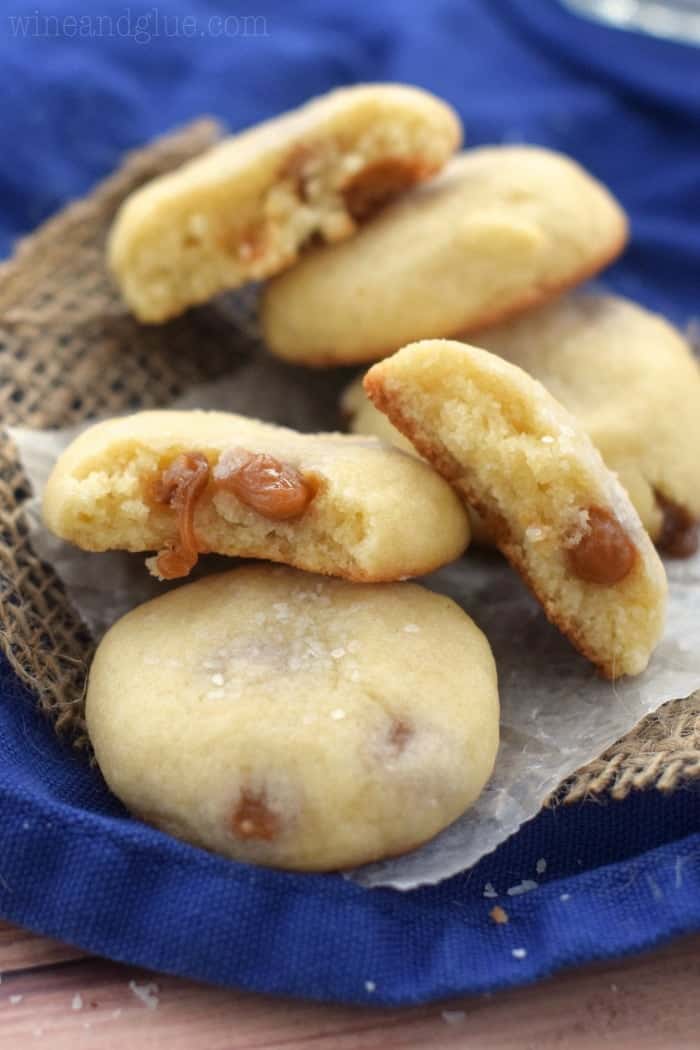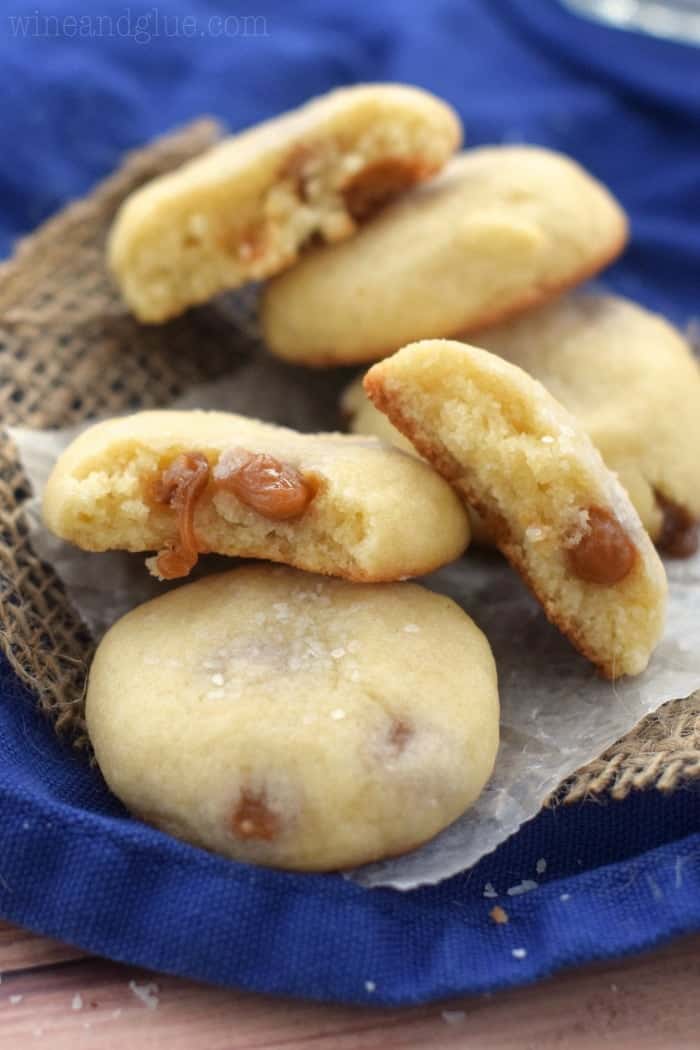 OMG. The anxiety! It's like being in 3rd grade all over again and having to do Mad Minutes. Did you have those?
I want to be the first one done. I don't want to get any wrong. I'm horrible at taking tests. I'm SO horrible at taking tests. I have to be the first one done. I have to get them all right. I cannot get any wrong. Wait. Is Leslie almost finished?? OMGOMGOMGOMGOMG. Why can't I remember what 13 plus 3 is????
I just keep reminding myself that he's keeping me young.
Or something.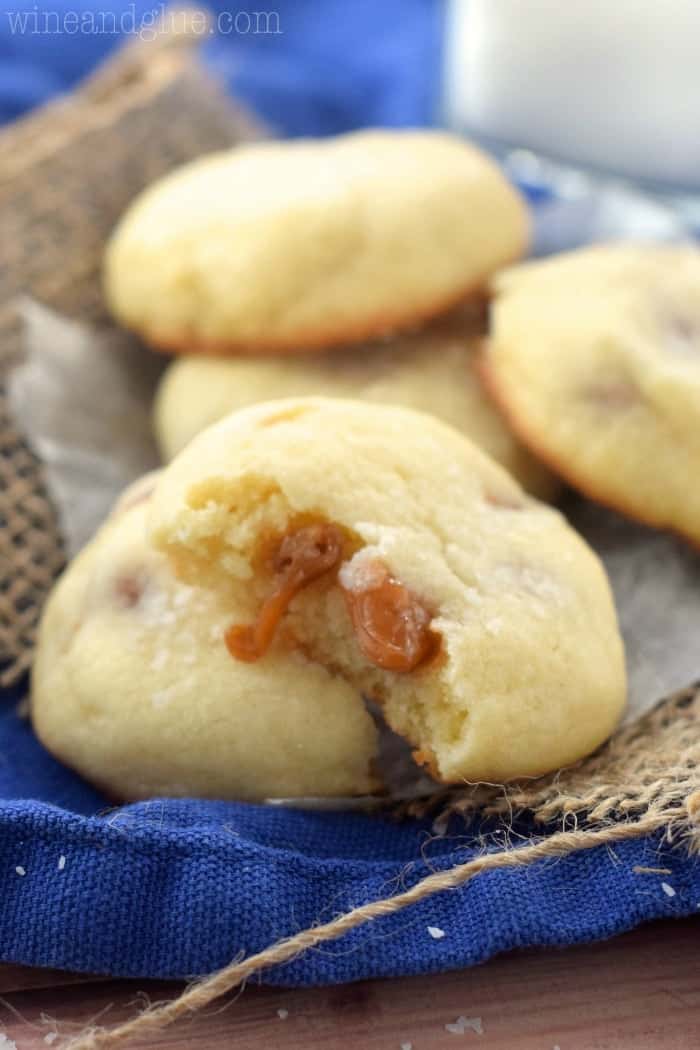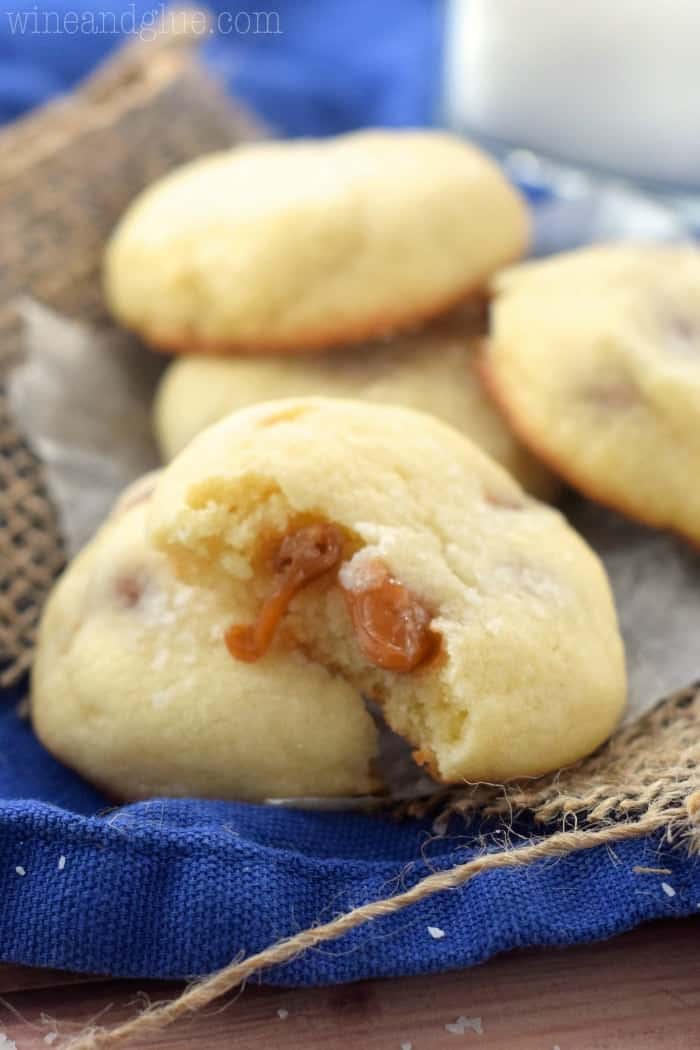 My sweet little twinner loved these cookies. And I could tell he really loved them, since he asked if he could have more. Which he really never does when it comes to sweets . . . . it's like he doesn't want to push his luck, lol.
These start with the Perfect Sugar Cookie recipe and get a little extra salt and some caramel bits. Caramel bits are found near the chocolate chips, heath chips, wrapped caramels, etc in the grocery store. They are like little round balls and awesome because you get the caramel taste without all the annoying unwrapping. They hold their shape in the dough, but then get melty while the cookie bakes.
These fresh out of the oven make any math problem solvable. Seriously. They are magical.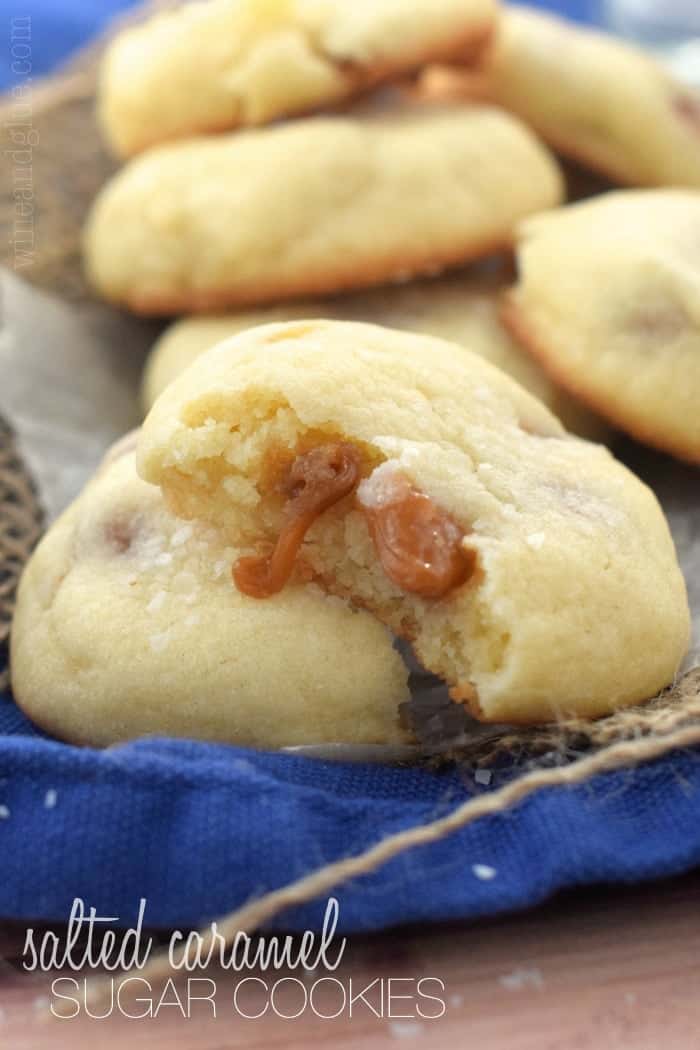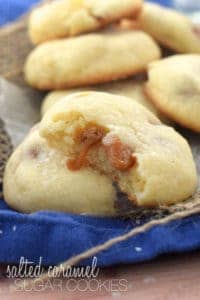 Salted Caramel Sugar Cookies
Ingredients
1 1/2

cups

sugar

2 1/2

cups

all purpose flour

1/2

tsp

baking powder

3/4

tsp

salt

14

TBSPS

unsalted butter

1 3/4 stick at room temperature

2

tsps

vanilla extract

2

large eggs

1

cup

caramel bits

2

TBSPS

kosher salt
Instructions
Preheat your oven to 350 degrees.

In a large bowl, whisk together the flour, baking powder, and salt. Set aside.

With your mixer on medium, mix together the butter and sugar until light and fluffy.

Mix in the eggs (one at a time) and then the vanilla until well combined.

Slowly mix in the flour mixture until well combined, with your mixer set to low. Scrape down the paddle and the sides of the bowl as necessary.

Add the caramel bits and mix on low until fully combined.

Roll the dough into one inch sized balls. Place on a parchment lined baking sheet or

silicon mat

and press down slightly. Sprinkle a small amount of the kosher salt on top of each cookie. Space the cookies about two inches apart.

Bake for 13 minutes, rotating the pan halfway through the baking.

Let cool on the pan for about two minutes before moving to a cooling rack to cool completely.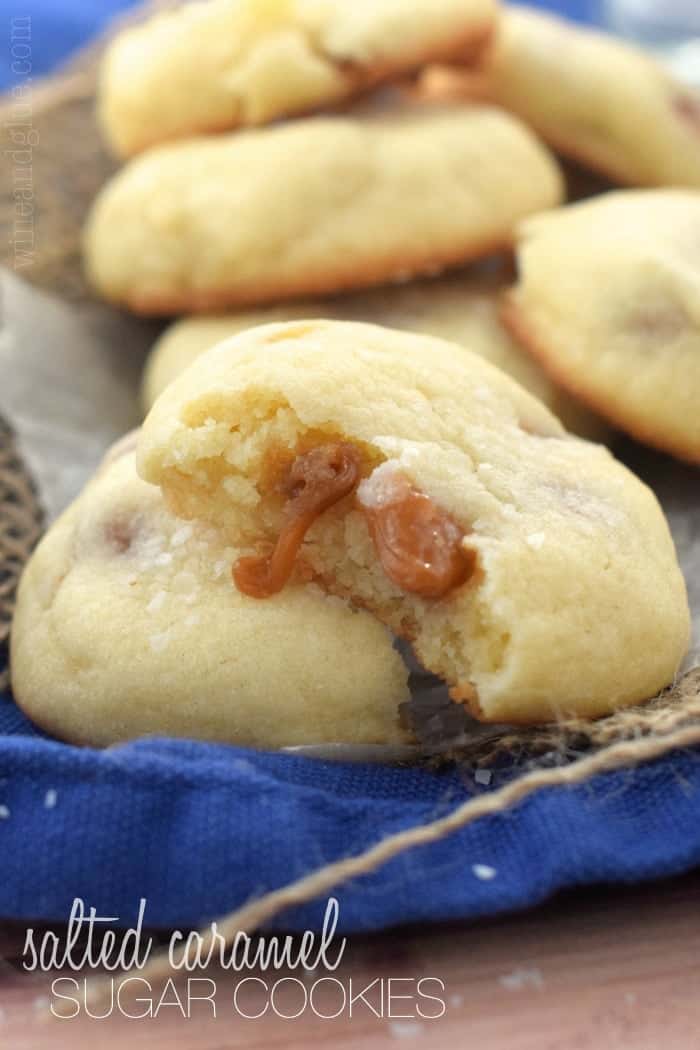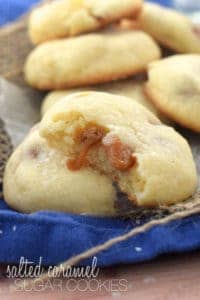 did you make this
Salted Caramel Sugar Cookies
You might also like
Perfect Sugar Cookies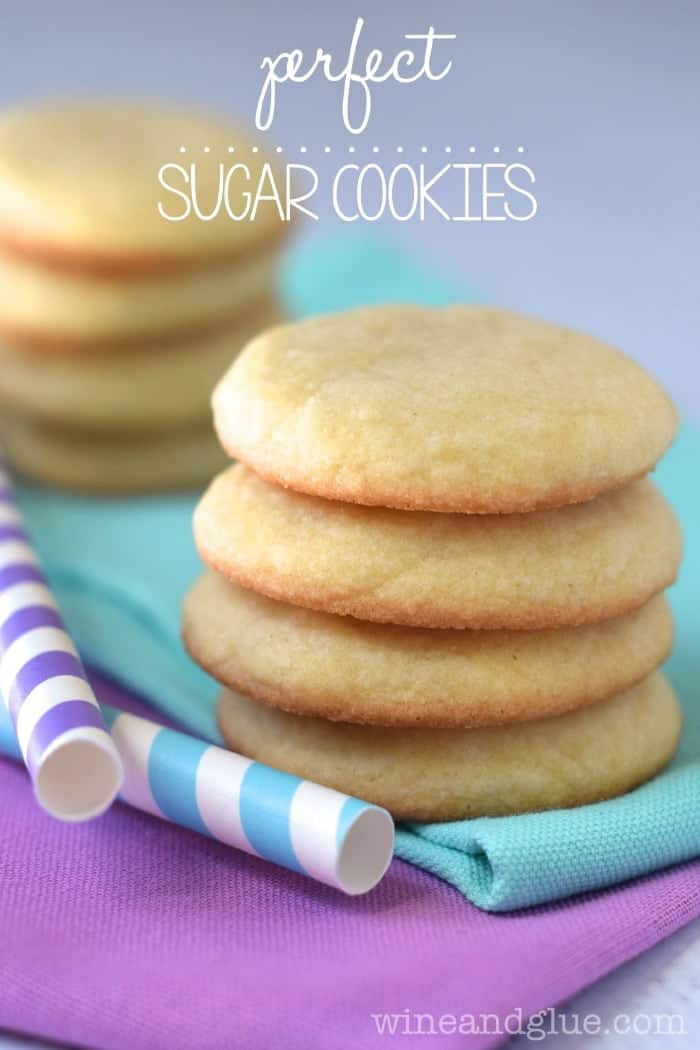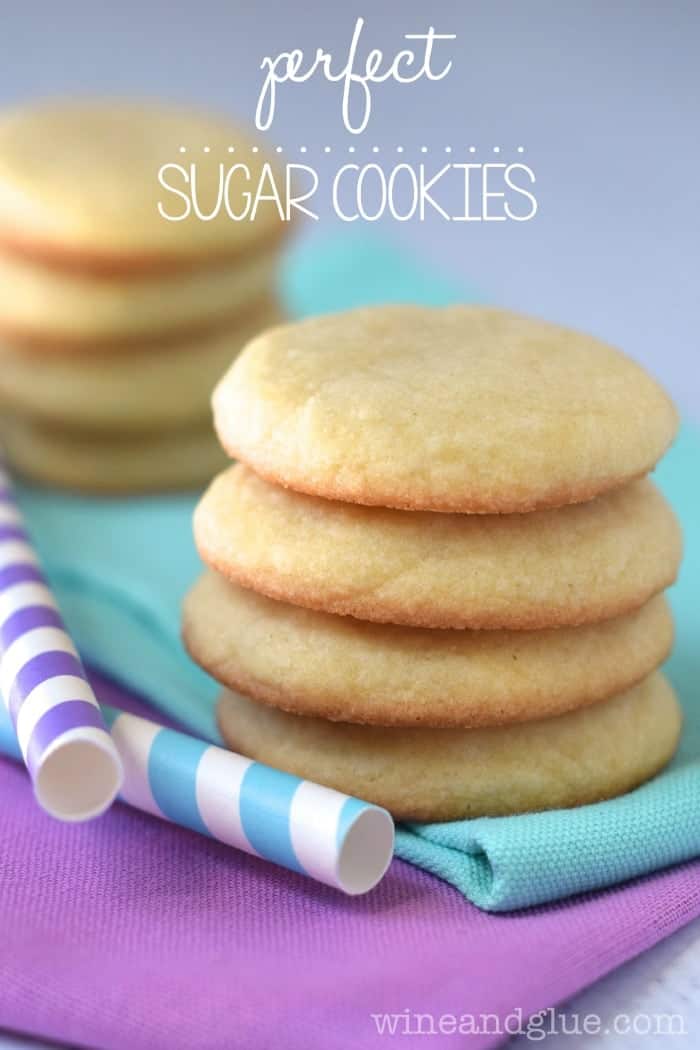 Mexican Chocolate Thumbprint Cookies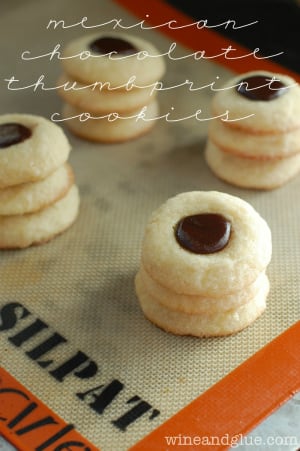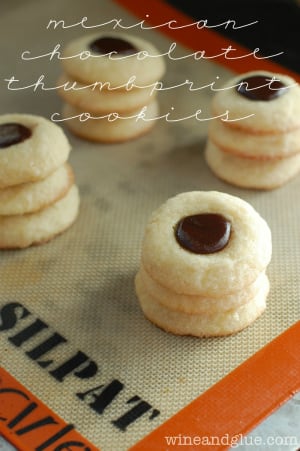 This post contains affiliate links, if you click on them and then make a purchase, I make a small amount of money at no additional cost to you. Thank you in advance for supporting Wine & Glue.