Skinny Chocolate Raspberry Tartlets that are heavy on taste and shortcuts and light on calories!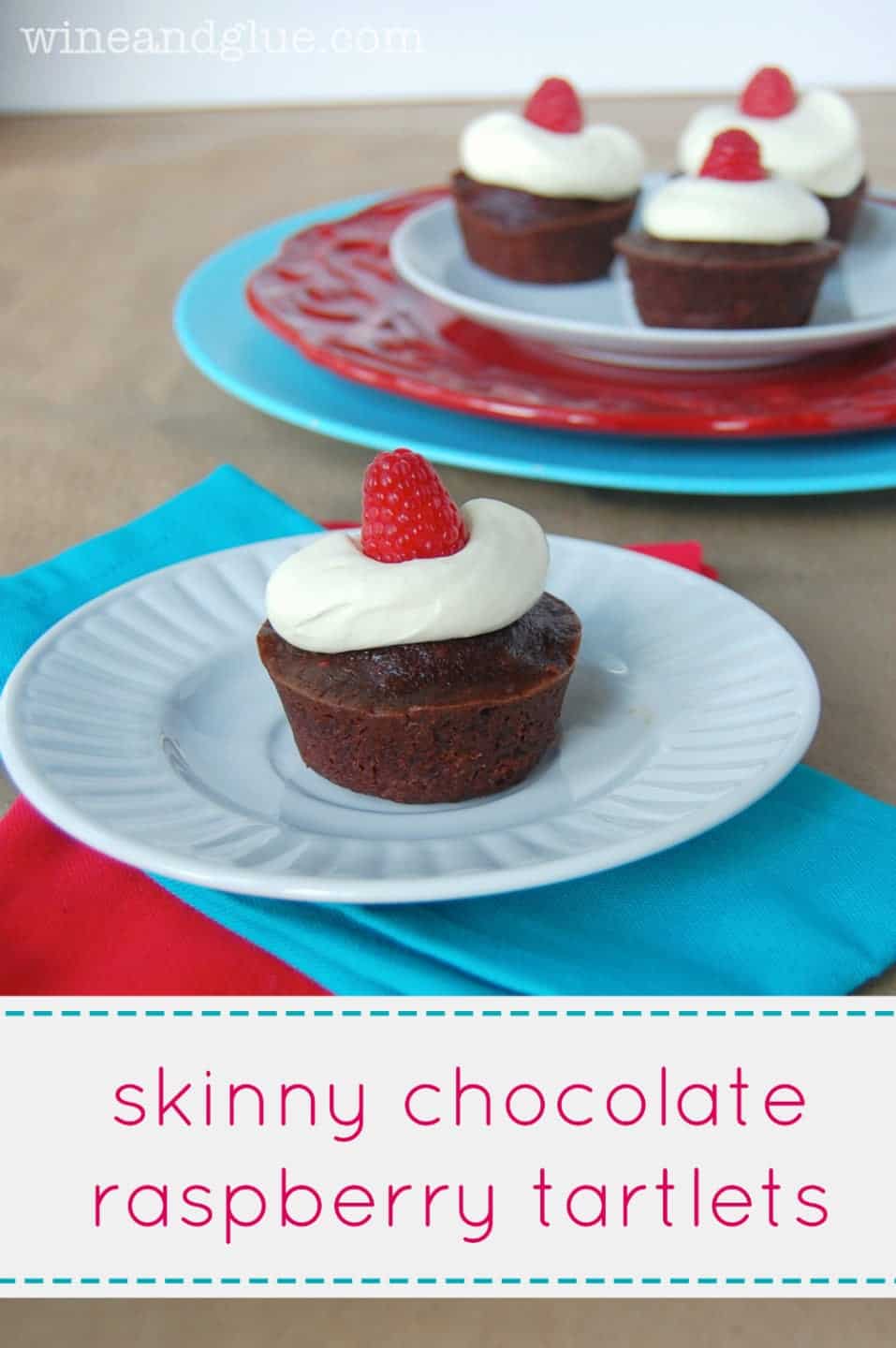 Things I didn't know when I started blogging:
1. I would become an addict.
2. It would very quickly become much more than a hobby.
3. I would become friends with some amazing women who also happen to be fantastic bloggers.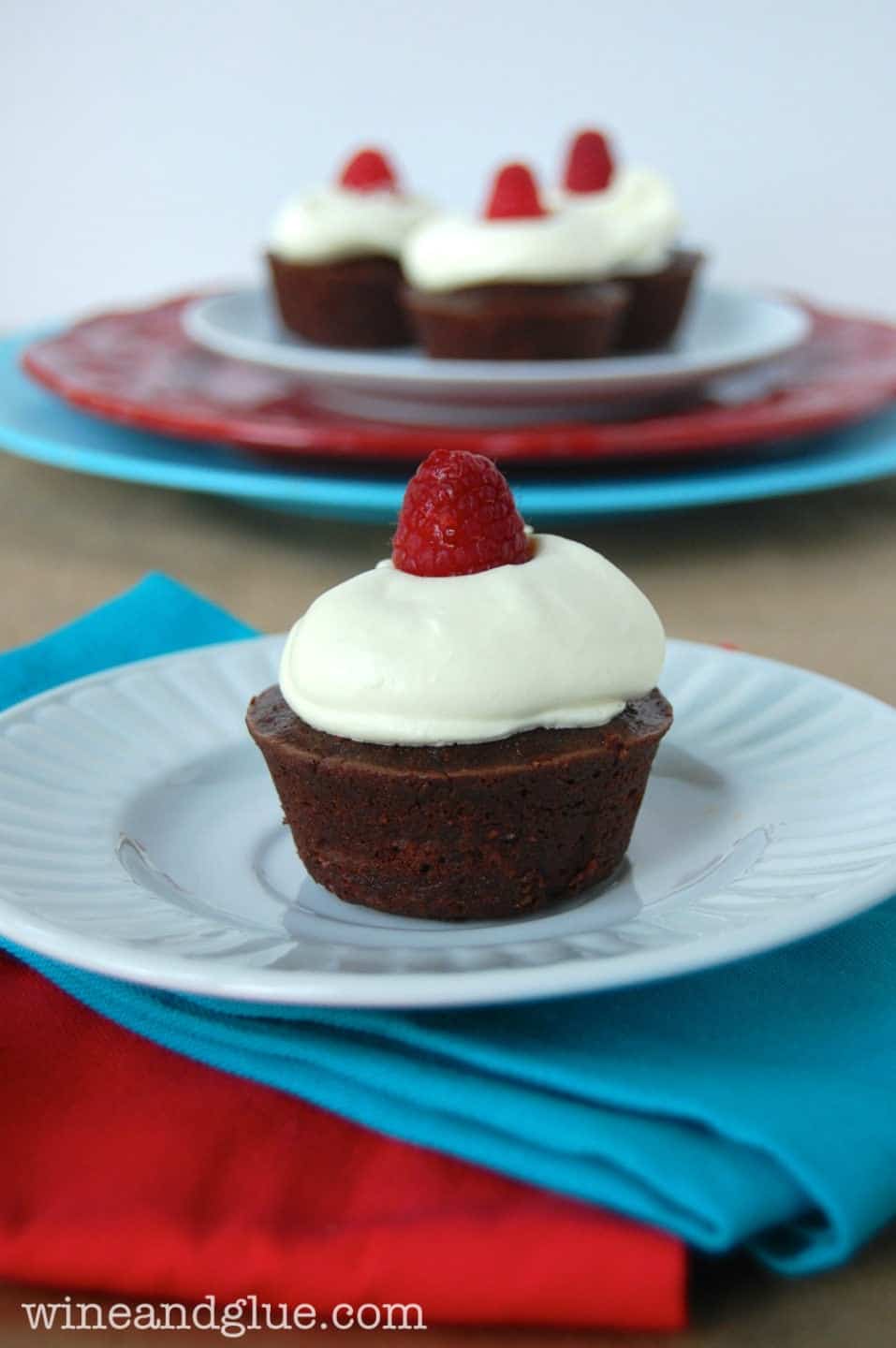 4. At almost two years in, Nathan is almost as crazy as I am about checking the blog's stats.
5. I would be invited to do some crazy awesome things (more to come in the next few weeks).
6. I would come to develop a strong love hate relationship with Twitter that really only rivals feelings once held for The Real Housewives of New Jersey.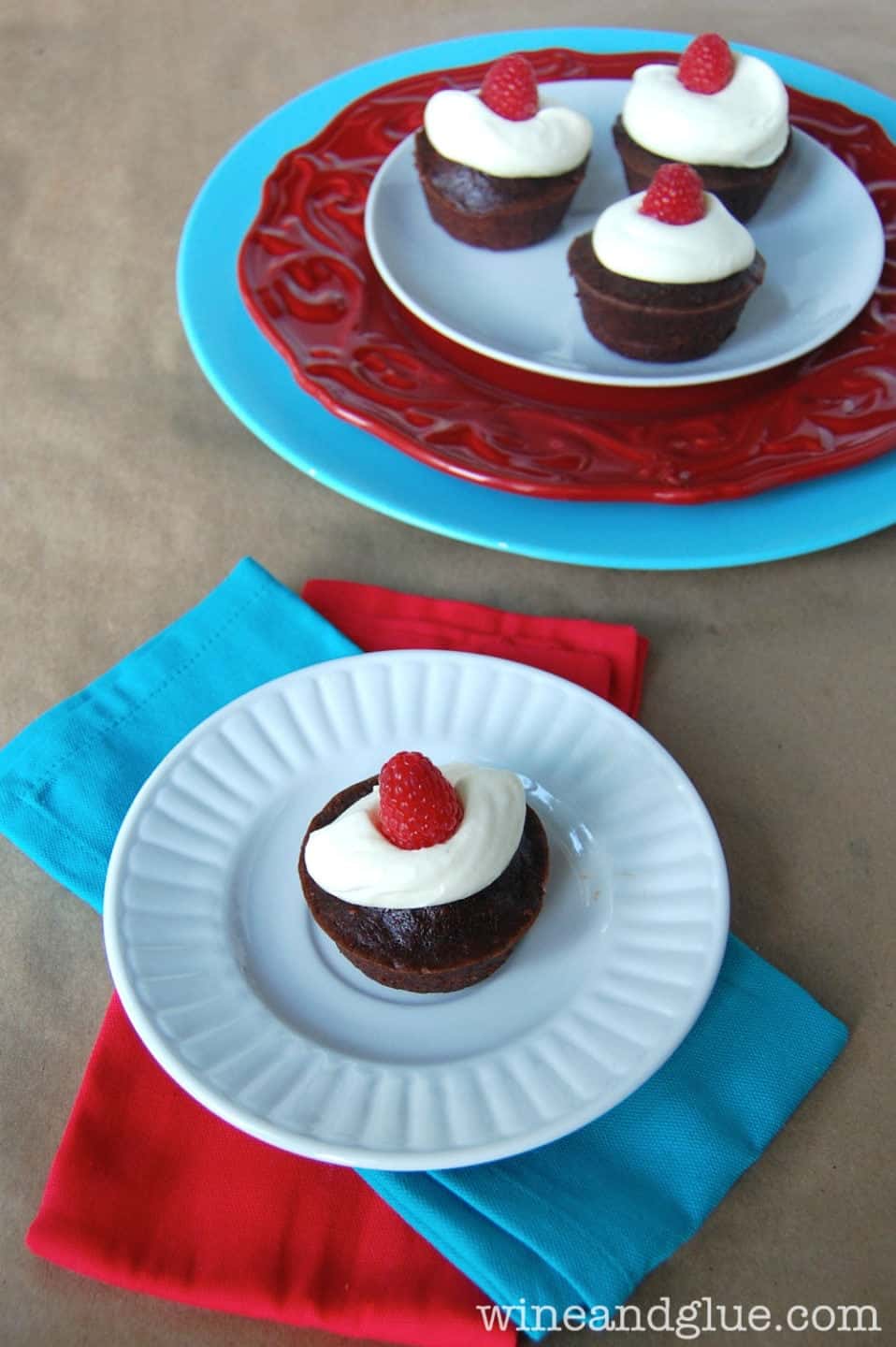 7. I would come to have a collection of plates, platers, cake stands, napkins, serving trays, bakers twine, and paper straws so large that I could be nominated for an episode of hoarders.
8. Words and phrases like SEO, branding, social media, and hashtags would become part of my daily vocabulary.
9. Episodes of Criminal Minds once watched during nap time would come to be replaced by google hangouts on everything from how to improve your following on Pinterest to how to best utilize your google plus account.
10. I would gain the dreaded Freshman 15 of blogging . . .
Okay, to be fair, I'm not sure that it's exactly fifteen. But it sure does feel like it! All the baking and dessert making have left me with a Serious Muffin Top (which I actually think would make a fabulous post title for a breakfast item)!
So it's about time that I make a skinny dessert.
And this one could not be simpler. By picking some ingredients that are skinny in nature and then swapping out oil for pureed raspberries, you save yourself a ton of fat, sugar, and calories.
That way you can be sure to lick the bowl clean when you make a non-skinny dessert for another blog day.
Right?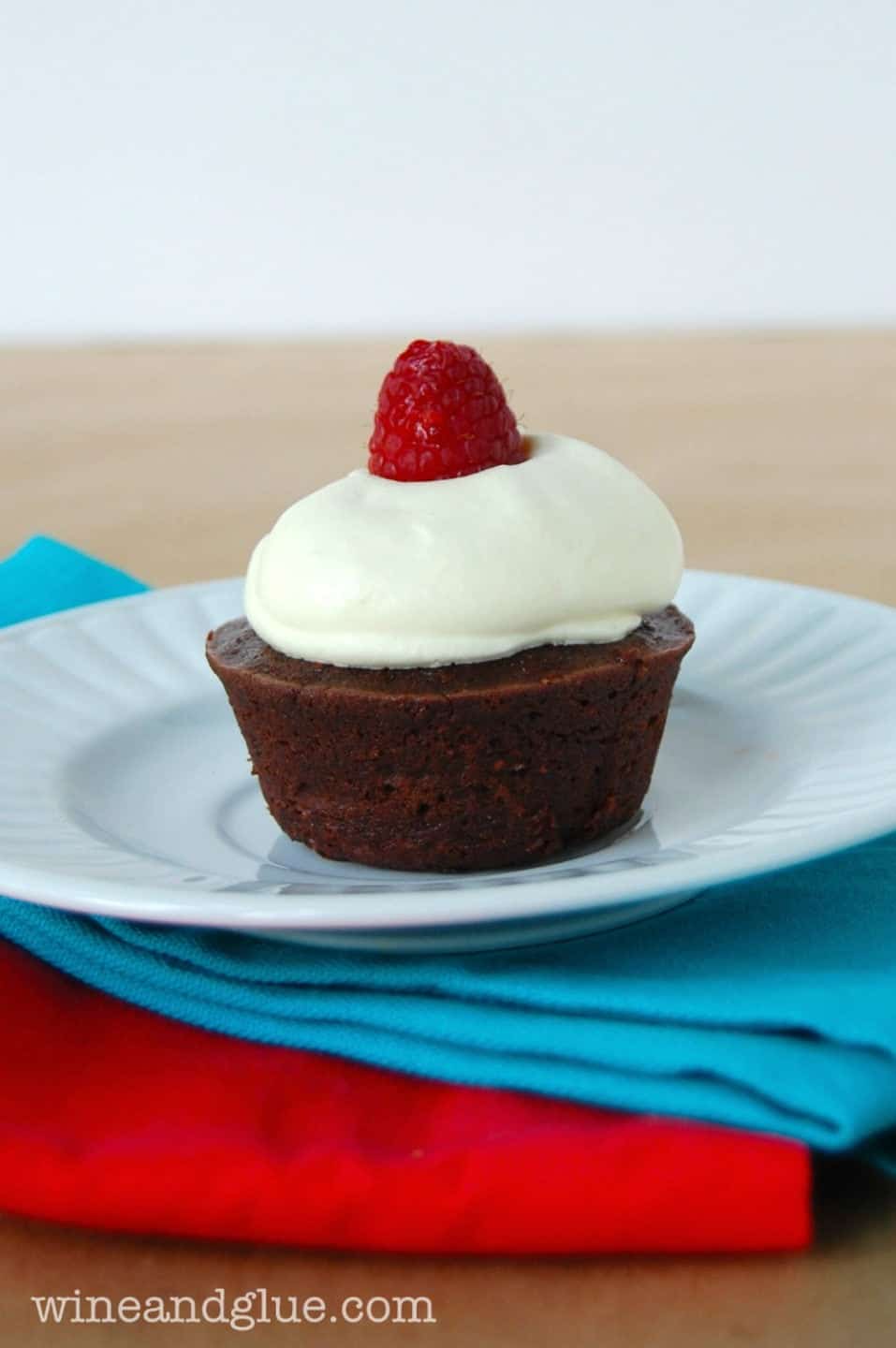 Skinny Chocolate Raspberry Tartlets
Pillsbury Fudge Brownie Mix

2 eggs
1 1/2 cups frozen raspberries, thawed and pureed
Lite Cool Whip
Sugar Free Vanilla Pudding Mix
1/2 cup Fat Free Half and Half
raspberries for topping
Preheat your oven to 325. Coat a nonstick dark muffin pan with cooking spray and set aside.

Mix the brownie mix as directed, only omitting the oil and adding the raspberry puree in it's place. Make sure that it is well mixed and all of the brownie chunks are broken up.

Fill the muffin tin with approximately 1/3 of a cup of batter in each muffin hole.
Bake for approximately 20 minutes or until a toothpick stuck in the center of a tartlet comes out with just a few crumbs.
While the tartlets are baking, combine the cool whip, pudding mix (unprepared), and half and half. Mix with a hand mixer on medium speed for about five minutes. Store in an airtight container in the refrigerator until ready to serve.
Once the tartlets are cooled, top each one with a large dollop of the cool whip topping and a raspberry or two. Enjoy!
You might also like this Triple Chocolate Raspberry Ice Cream Pie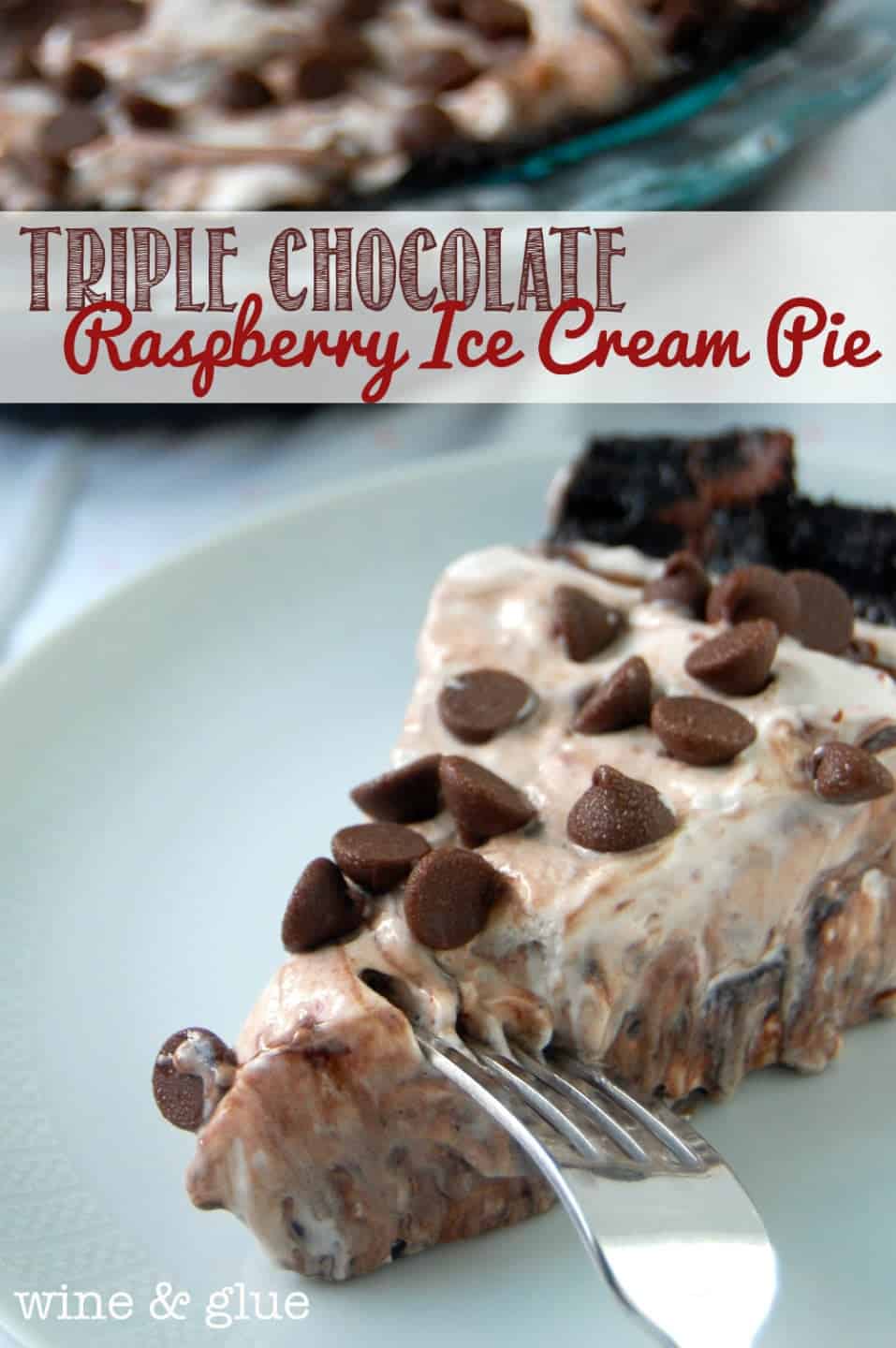 Skinny desserts from friends:
Skinny Frozen Hot Chocolate Cupcakes from Something Swanky
Skinny No Bake Mocha Cheesecakes from Crazy for Crust