This Spicy Chipotle Hummus is easy to throw together and makes a perfect appetizer or snack!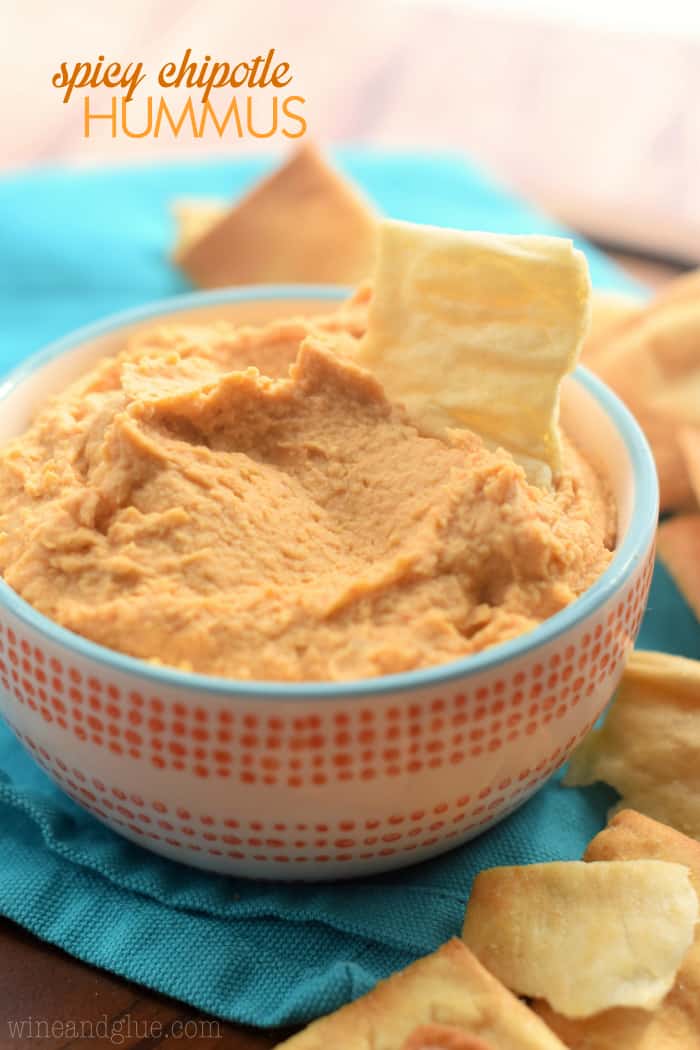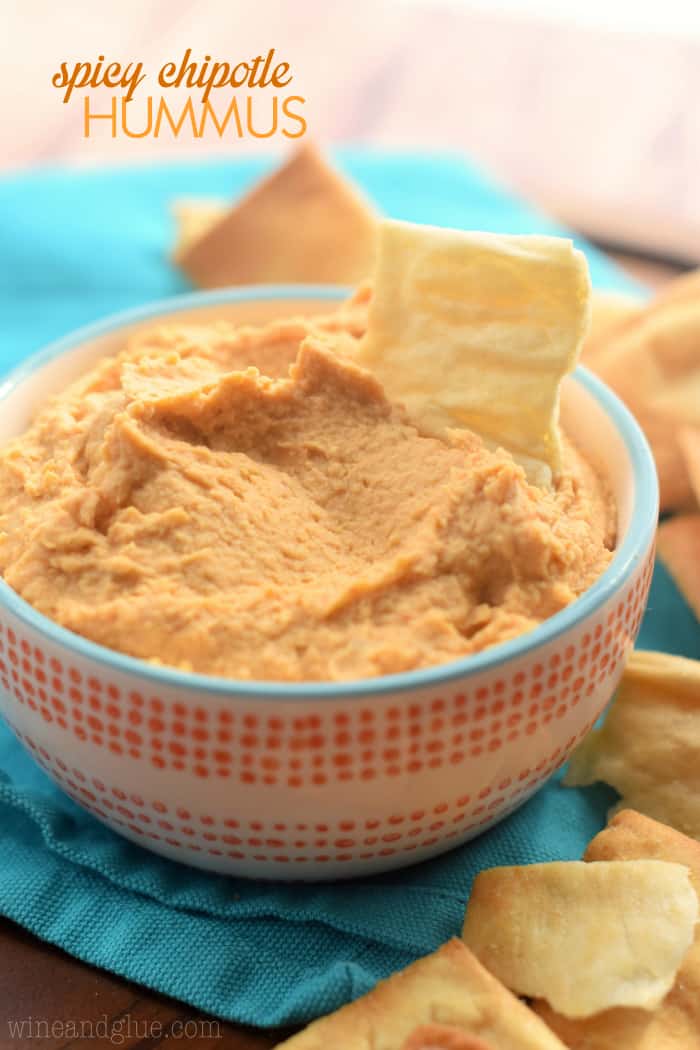 I don't think that when I became a parent I realized all the horrible music I would be subjected to.
And now, 7 and a half years later, I wake up in the morning with Disney ballads stuck in my head. The other day I went over to a friend's house to babysit and their kids were watching a movie when I got there. I realized that without even knowing it, I had started singing along.
And I know. I know. It's my own fault. I rue the day that I created the "Princess Station" on Pandora!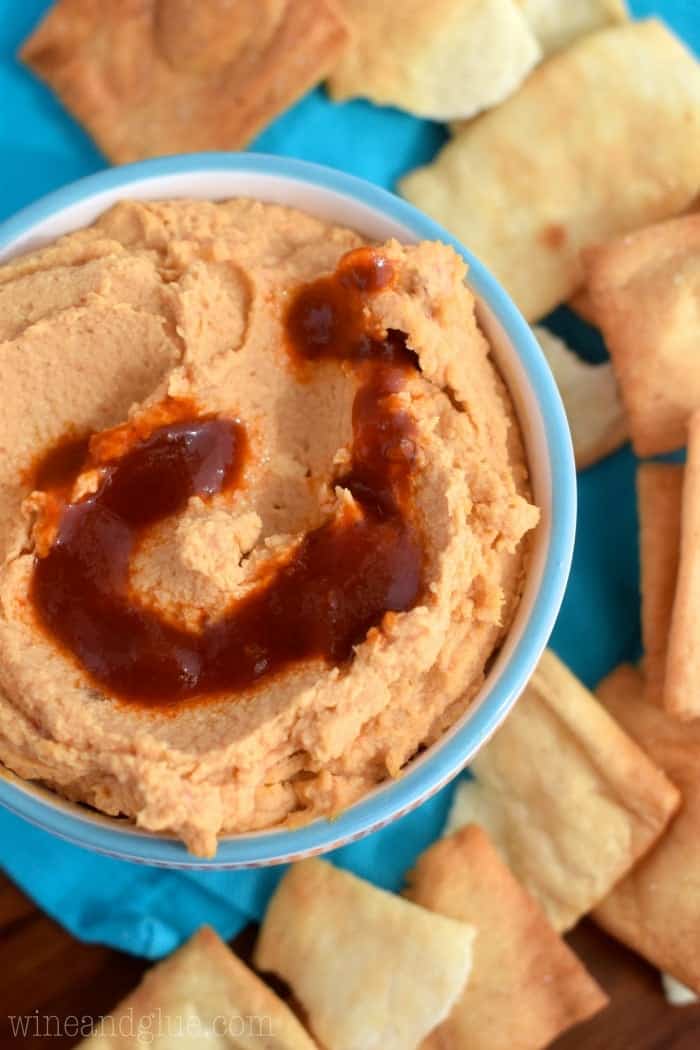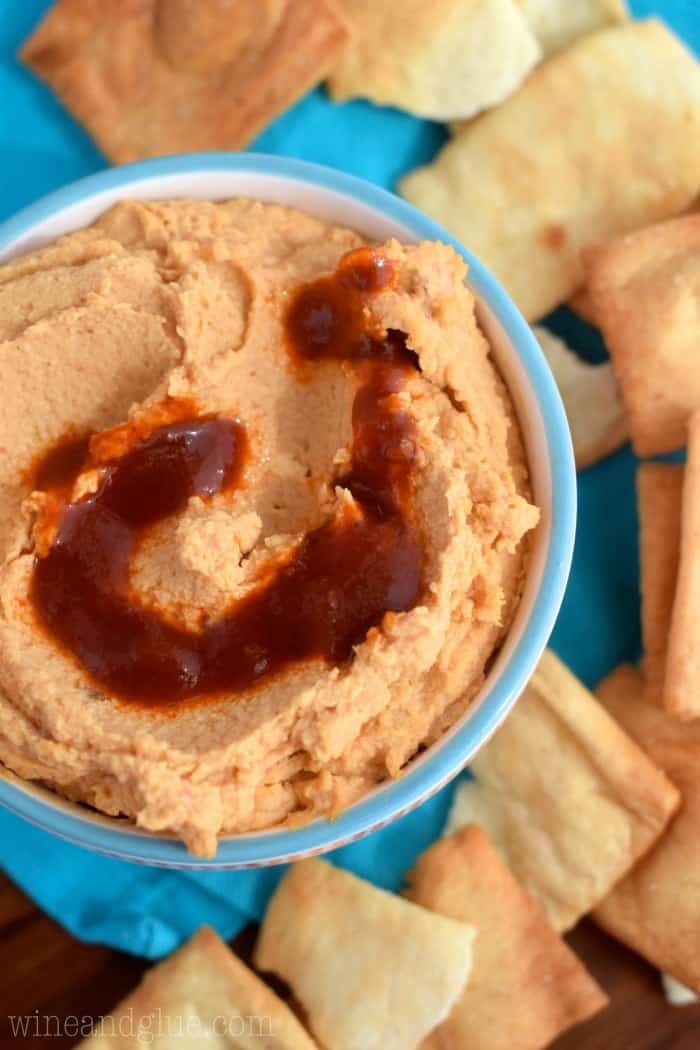 So the other day when I recorded a really funny video of Piper figuring out how to throw Cheerios on the floor, I almost didn't post it to Instagram . . . because there is a Kidz Bop version of Big Girls Don't Cry playing in the background. I mean, of course I did post it because I'm hopelessly addicted to sharing pictures and videos of my baby. But there was a serious hour of hesitation and deliberation. I mean, that music. It's just shameful.
So shameful, in fact, that I felt compelled to write this blog post to explain why it's playing in that video . . . you know, in case you follow me on Instagram, happened upon it, and began to question my taste in all things.
It's on for my kids people.
I swear.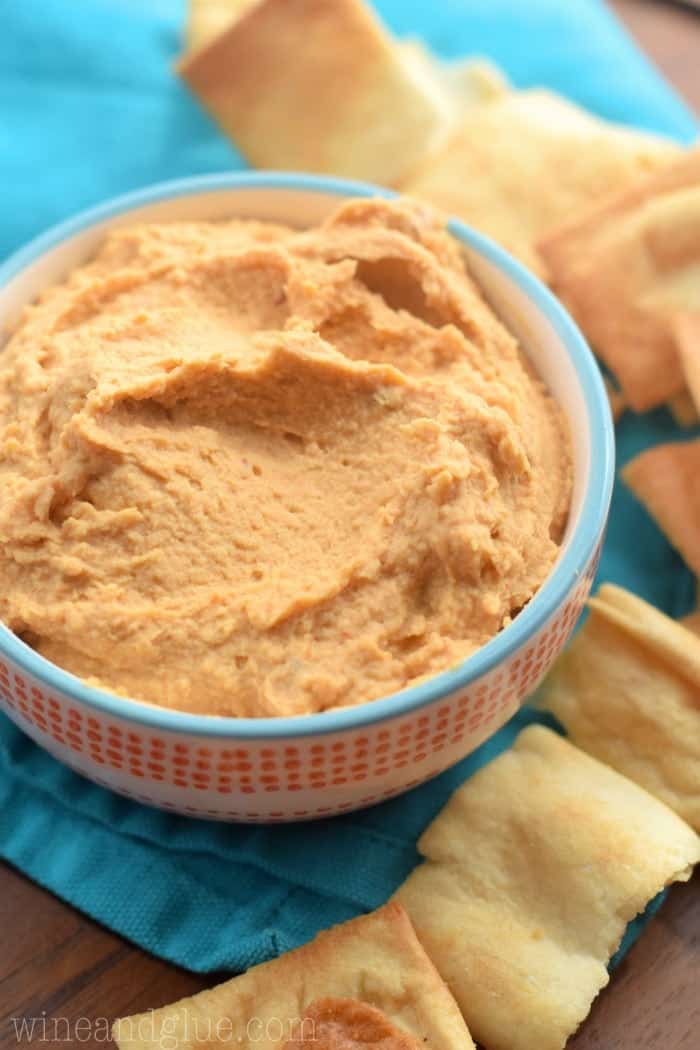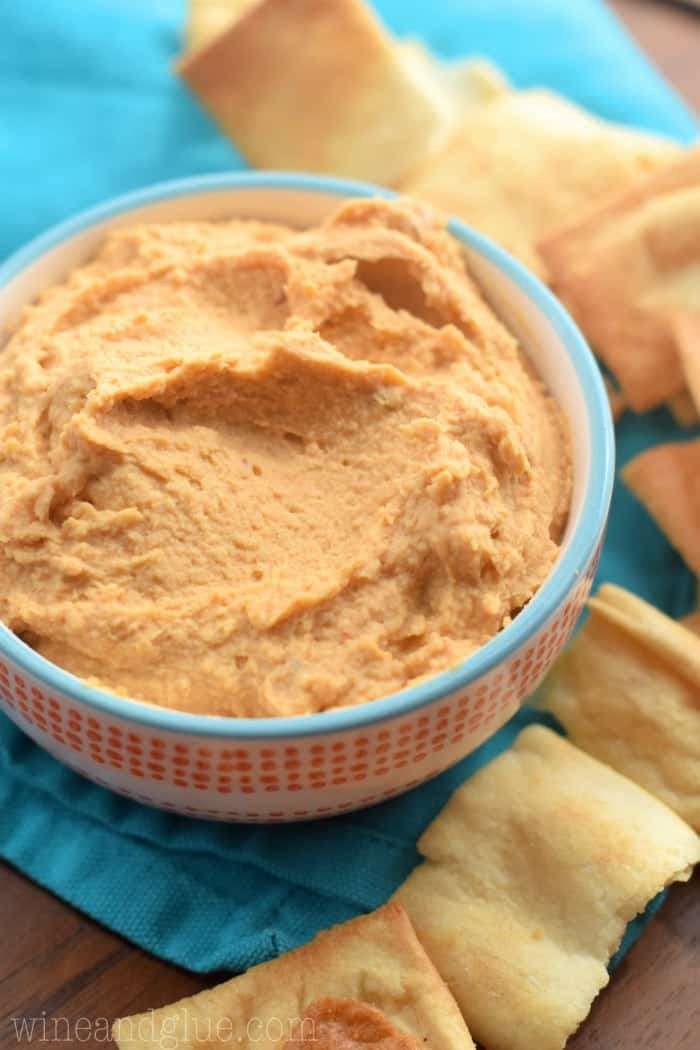 Okay, whew. Glad I got that out there.
Now. Spicy Chipotle Hummus. I love how easy hummus is to throw together, don't you? I mean, yes. You need some tahini (sesame seed paste) but that's not hard to find (near the peanut butter) and if you throw it in your fridge you can have it practically forever and just whip it out whenever the hummus urge strikes.
This hummus has some kick to it! But it is so so delicious. If you want an extra kick, throw in another chipotle pepper. Or if you would like it a little smokier, throw in some more adobo sauce. I love it as is. In fact, I think I'm going to pull it out right now!
Other Great Hummus Recipes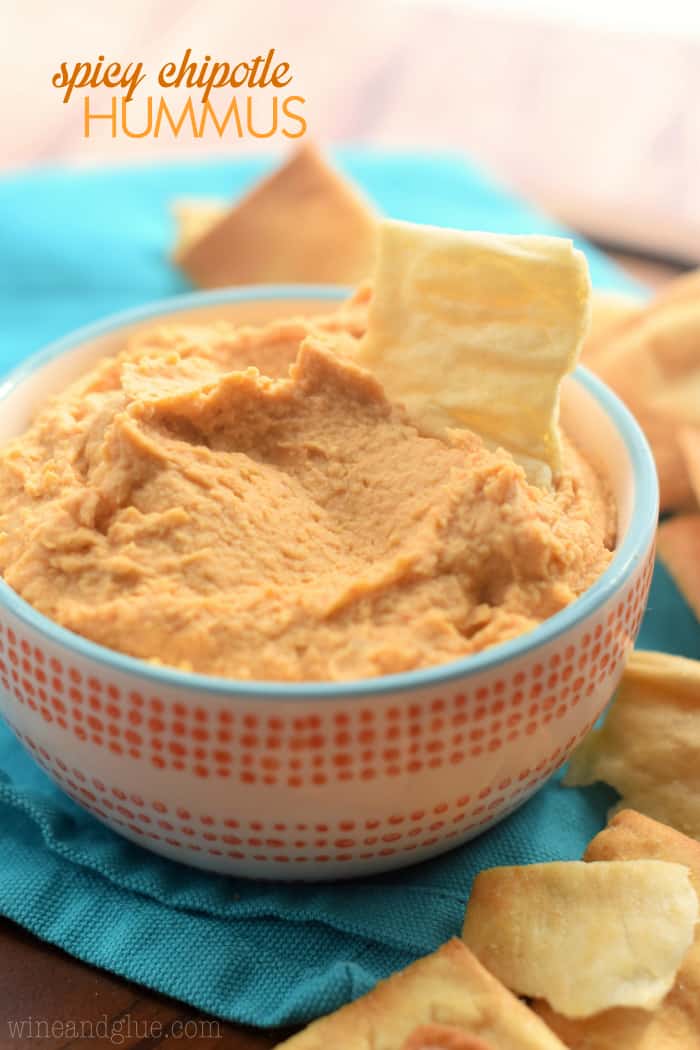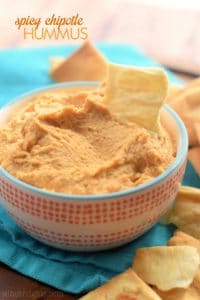 Spicy Chipotle Hummus
Ingredients
2 15

oz

cans of garbanzo beans

drained and rinsed

6

TBSPs

tahini

6

TBSPs

fresh lemon juice

about a lemon and a half

2

TBSPS

olive oil

2

garlic cloves

minced

1

tsp

salt

2

TBSPs

adobo sauce

1

TBSP

chipotle pepper in adobo sauce

diced

1 - 2

TBSPs

water

optional
Instructions
In a food processor, puree the garbanzo beans until they are a paste.

Add the remaining ingredients, except the water, and puree until well combined.

Depending on how thick you like your hummus, add 1 to 2 tablespoons of water to thin it a little.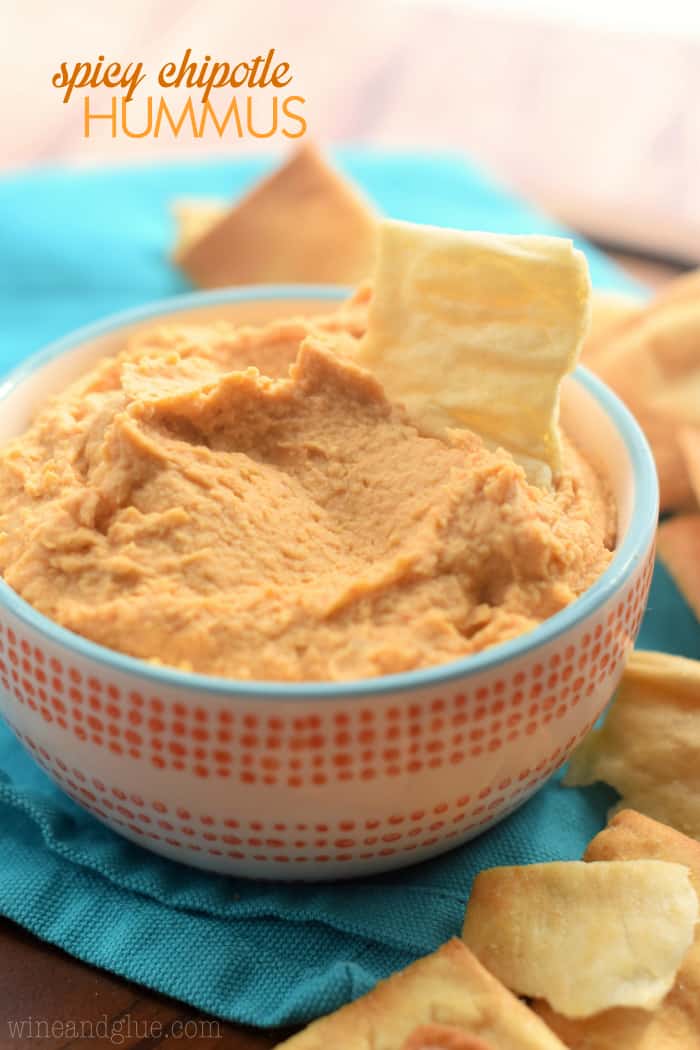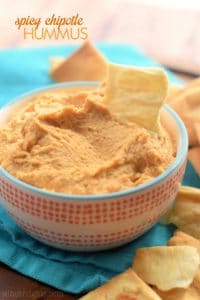 did you make this
Spicy Chipotle Hummus