Super simple, made without a machine and with basic ingredients, this Strawberries and Cream Ice Cream is a perfect treat to make with the kids! I'm so happy to be partnering with Horizon Organic to bring you this super simple delicious treat for summer!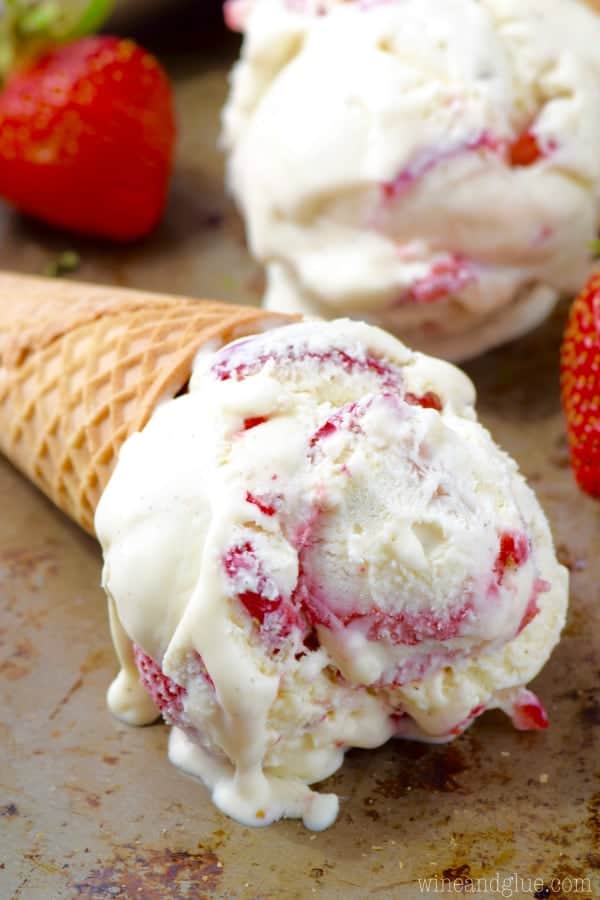 Every single time I have looked at the calendar in the last week, I think to my self, "OMG. May is almost over. May is almost over. MAYISALMOSTOVER!" It's like this school year went by in a **BLINK**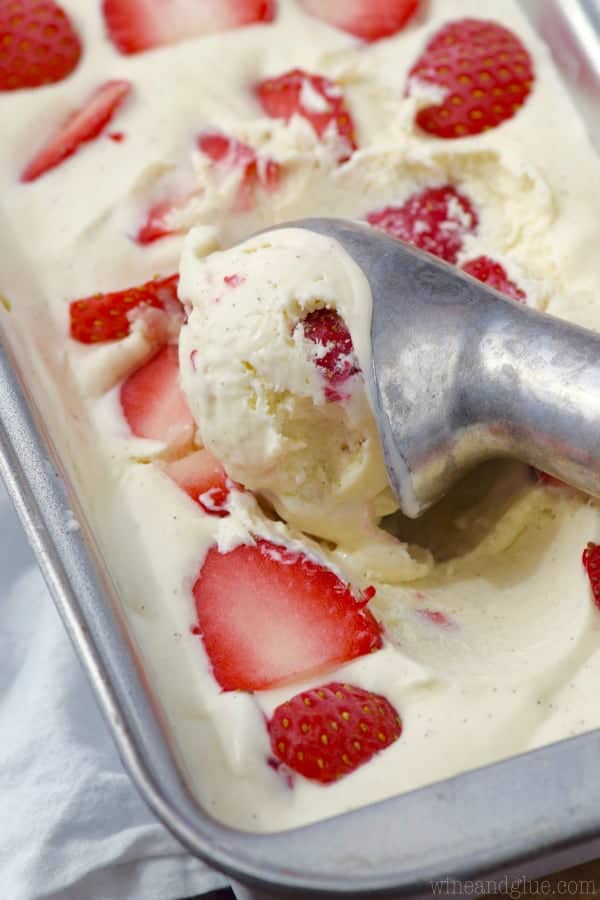 If you would have asked me about a month ago how I am feeling about summer coming, I would have told you that I was terrified. Just so worried about how I was going to continue working from home while still giving the kids a fun summer.
Okay, and to be fair, I'm still terrified, lol.
But! In the last few weeks, as Piper has gone from words to sentences, and I swear to you I had a legit conversation with her just yesterday, it is becoming alarmingly clear that I'm going to turn around any day, and the kids are going to be teenagers.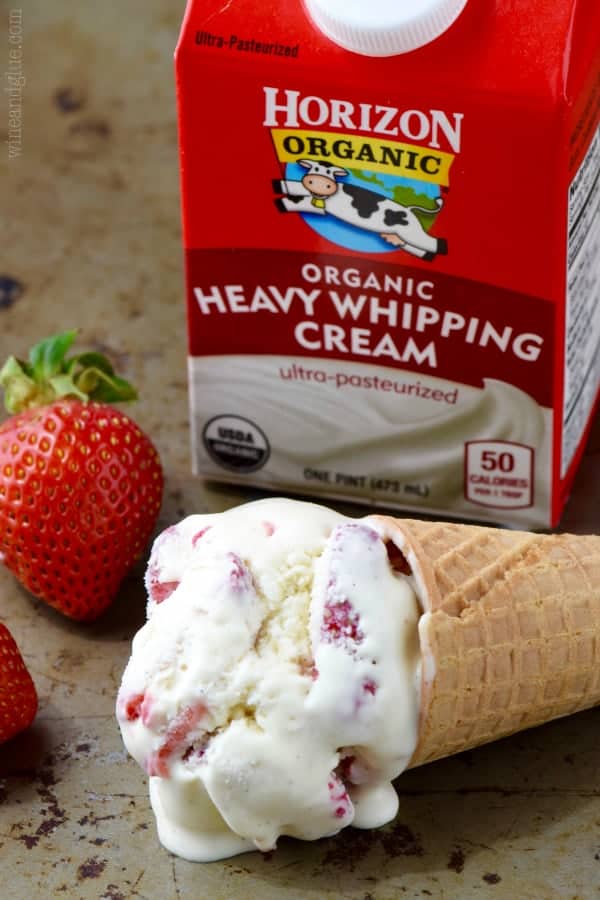 So all of the sudden, I'm feeling like I need to make the summer that Gavin is eight COUNT. I need to do fun things with them. Maybe not big things, maybe not amusement parks and vacations on the beach, but things! Something everyday that feels special.
And I know what the first special thing is going to be! It's going to be no churn ice cream made with Horizon Organic heavy cream. I am kind of addicted to turning Horizon heavy cream into whipped cream. You guys! It's so crazy easy to do. Mixing bowl and mixing whisk in the freezer, and then pour a coup of cream and two tablespoons of sugar in and mix on medium/high for a few minutes. BAM! Cream. I did it first with this crazy delicious breakfast and now I'm hooked.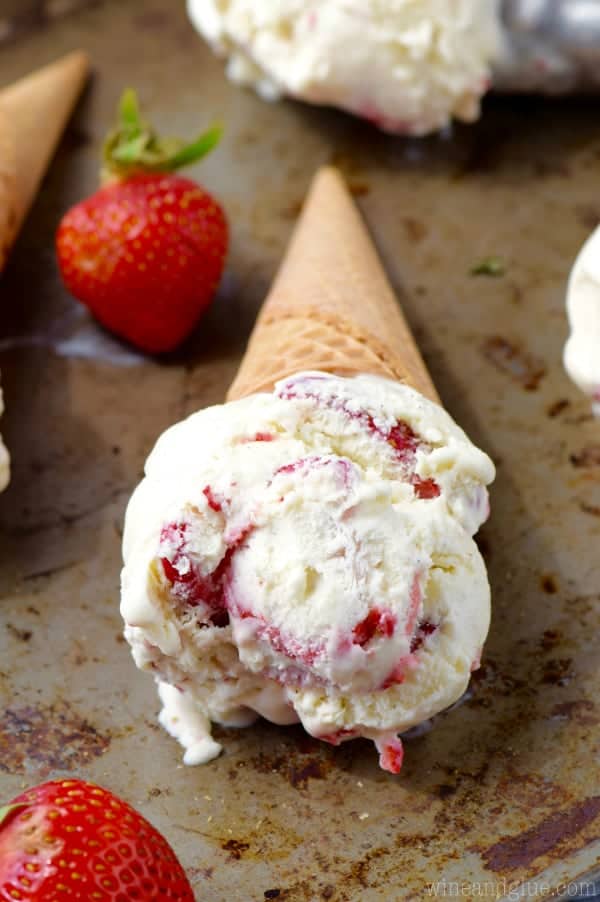 So the Strawberries and Cream Ice Cream was super good. It is crazy to me how the strawberry flavor completely gets integrated into the ice cream. And now I can't wait to figure out with them what other flavors to make!
Do you feel like I'm a genius? Because I sort of do! Making homemade ice cream with mom is like a super fun summer memory, but it is CRAZY EASY TO DO! And I'm totally convinced that Horizon cream leads to the best ice cream. Seriously, so good. We love so many Horizon products (Piper is still drinking their whole milk because she's a tiny 2), but their cream. Yummmmmmm!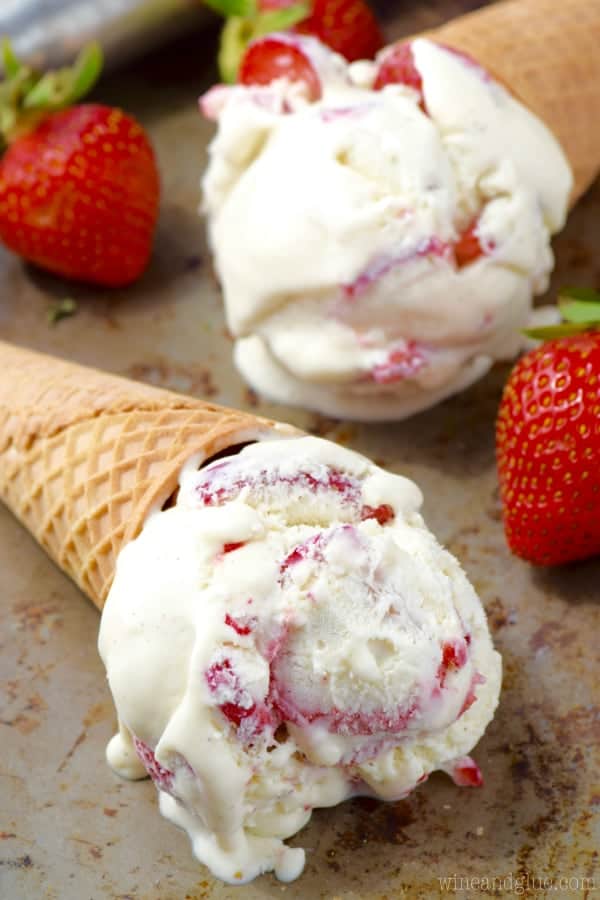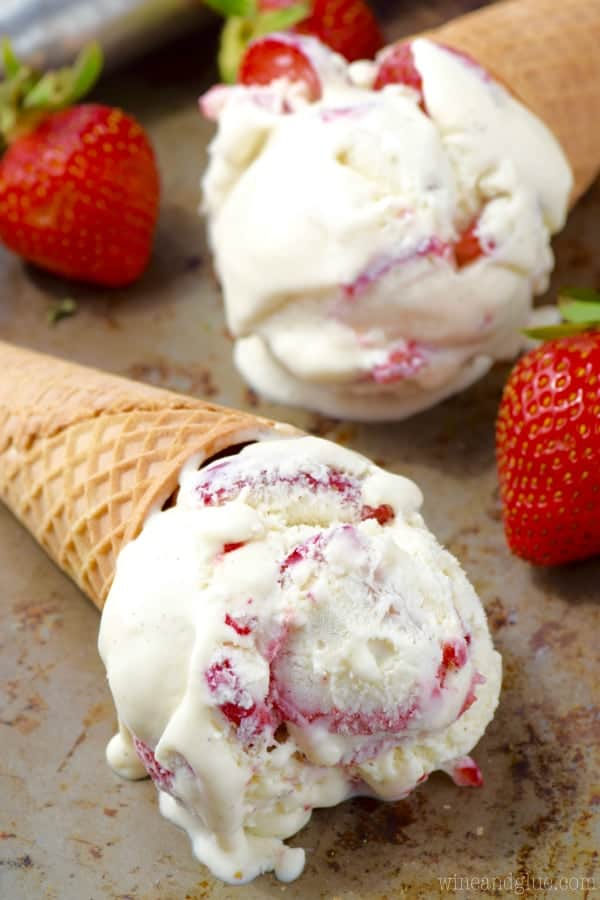 For more great Horizon recipes be sure to follow them on Facebook, Pinterest, Twitter, and Instagram.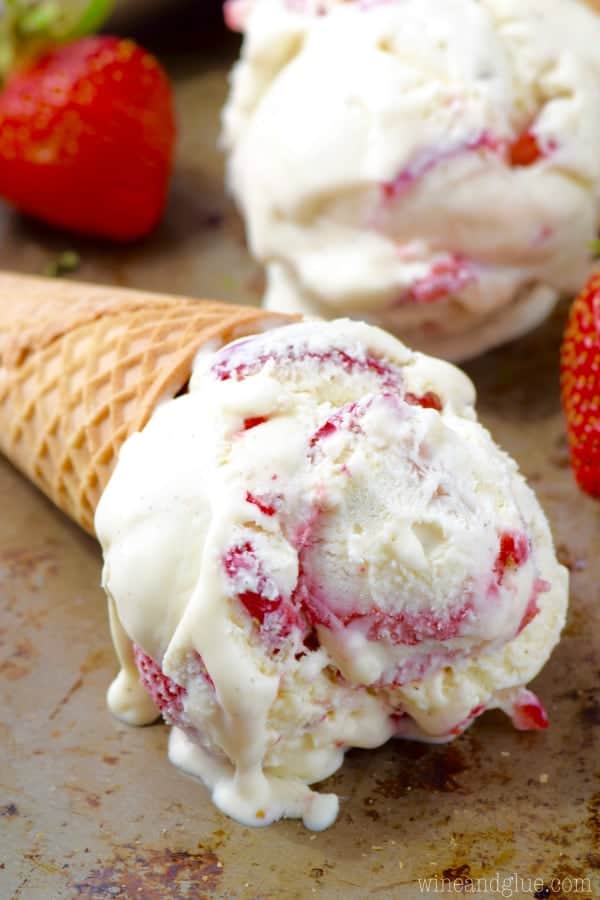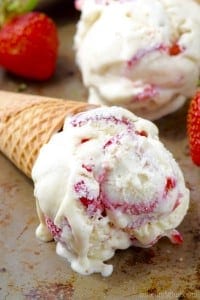 Strawberries and Cream Ice Cream
Ingredients
1

cup

Horizon Organic Heavy Whipping Cream

cold

2

TBSPs

granulated sugar

14

oz

sweetened condensed milk

2

tsps

vanilla bean paste or 1 tsp vanilla extract

1

cup

diced or sliced strawberries

see note
Instructions
Chill a metal mixing bowl and metal mixing whisk (mine was from a stand mixer) in your freezer for at least 15 minutes.

Combine the granulated sugar and cold heavy cream in the mixing bowl and mix on medium - high until soft peaks form.

Gently fold in the sweetened condensed milk, then the vanilla bean paste (or extract), and the strawberries. Pour into a sealable container and freeze overnight.

Scoop, serve, and enjoy!
Notes
Sliced strawberries (as seen in the photos) look super pretty in the ice cream, but a slightly harder to eat, so you may want to use diced strawberries.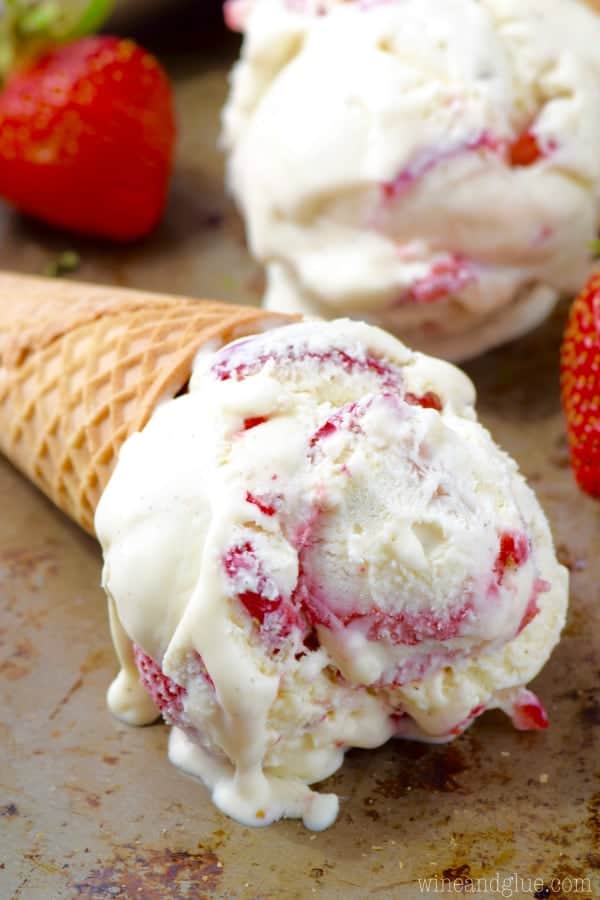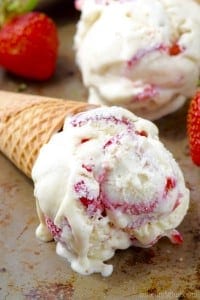 did you make this
Strawberries and Cream Ice Cream

This is a sponsored conversation written by me on behalf of Horizon Organic. The opinions and text are all mine.