These Strawberry Lemonade Beergaritas come together so fast! It's the perfect summer party cocktail! I'm so excited to be working with RESQWATER to bring you this awesome recipe!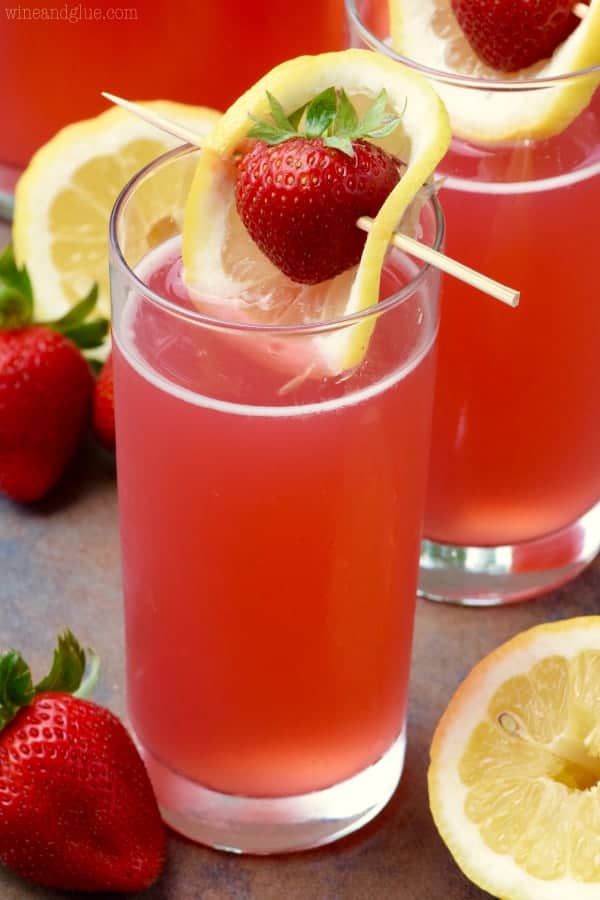 Did you guys have a good Memorial Day weekend? We did, we had a fun BBQ with friends, but we also did a ton of work around the house because grownuping stinks. Should we talk about our fun BBQ instead though? Good. So much more fun :)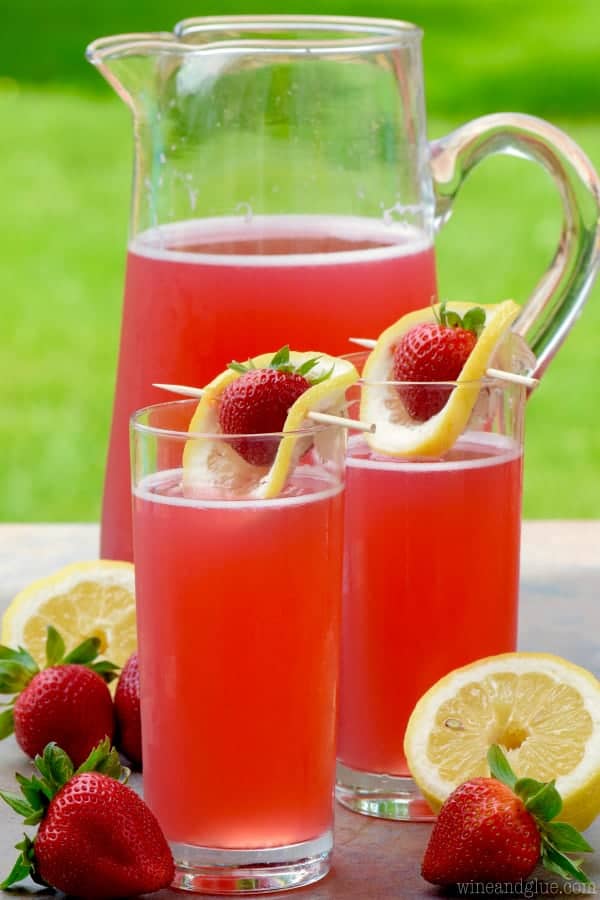 So, we have good friends that we love doing holidays with. I mean, we seriously LOVE doing holidays with them. Like we do all the holidays, lol. But my two favorites with them are the Fourth of July and Thanksgiving (cough Friendsgiving). (Ooooo, they were the same friends we hung with yesterday!)
Anyway, hanging out with them is so fun! We eat the most delicious foods, and we drink the most delicious cocktails! Which is always so delicious and so much fun, but the problem is . . . parenting the next day. Which is why I am so excited to tell you about RESQWATER!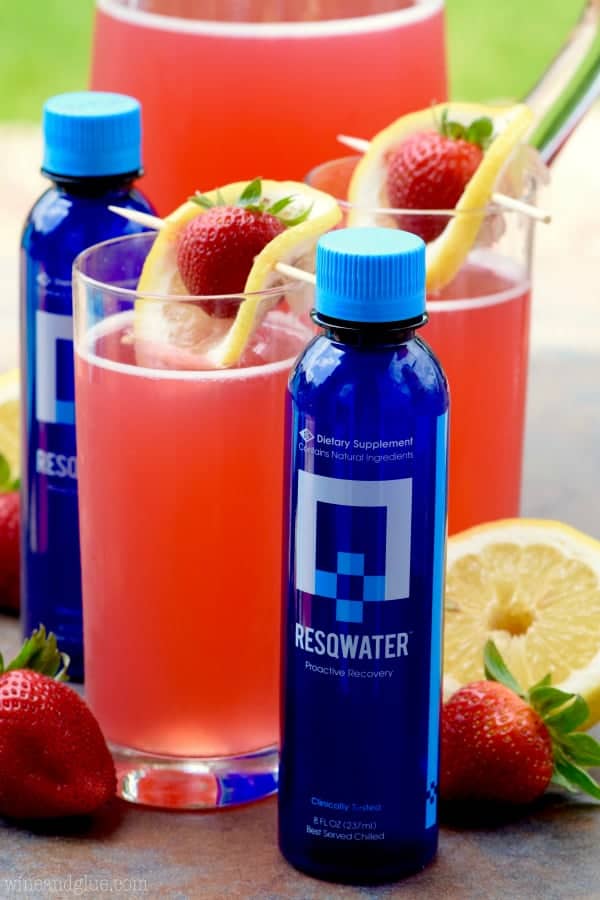 It has been clinically tested to show that when you drink it with every few cocktails you will ease the hangover the following day. Its full of vitamins, cane sugar, and electrolytes that make you feel better the next day. I actually had one too many glasses of wine the other night, forgot to drink the RESQWATER, and drank some the next morning. Just one bottle in the morning totally helped! I was kind of surprised by how well and how fast it worked. It's also perfect for after you work out to aid in muscle recovery. And it's super delicious.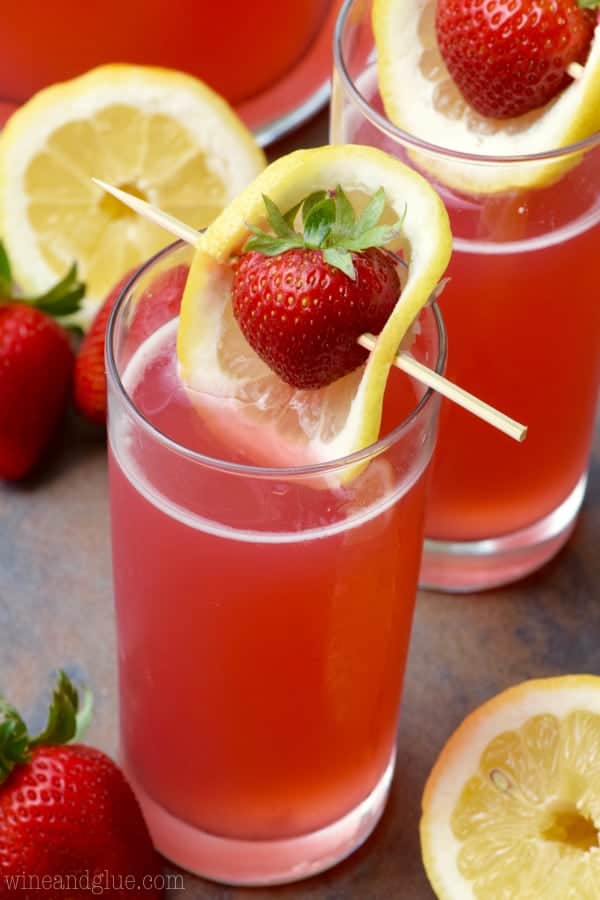 So now all summer you can enjoy this Strawberry Lemonade Beergarita and not worry about hangovers :) It is CRAZY easy to make. It's just mixing up some ingredients and serving! And to order some RESQWATER, just click here! And be sure to follow them on Facebook, Twitter, and Instagram.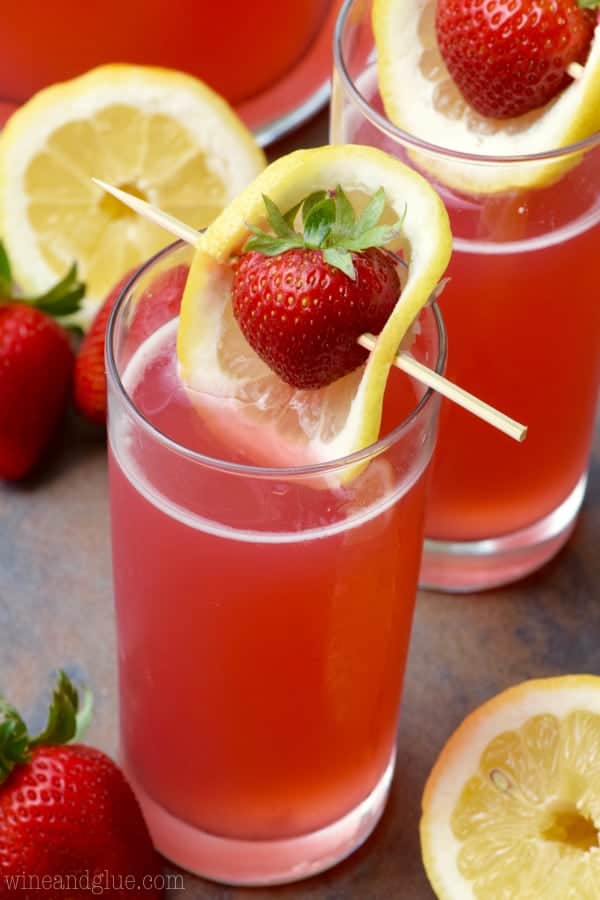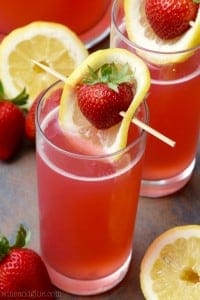 Strawberry Lemonade Beergaritas
Ingredients
12

ounces

frozen strawberry lemonade concentrate

12

oz

light beer

12

oz

tequila

12

oz

lemon lime soda

like 7UP or Sprite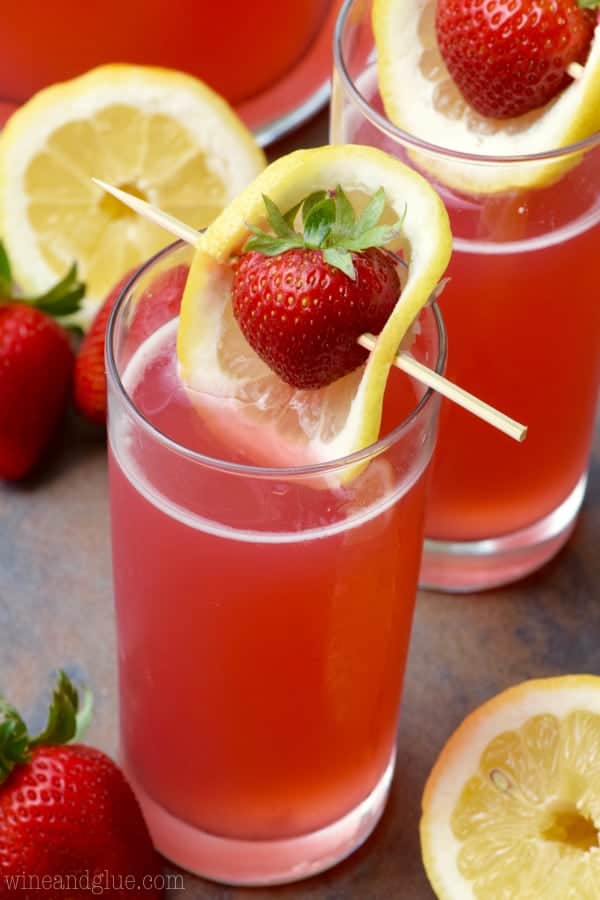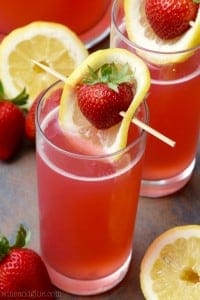 did you make this
Strawberry Lemonade Beergaritas

This is a sponsored conversation written by me on behalf of RESQWATER. The opinions and text are all mine.