This Thin Mint Frosting is your favorite Girl Scout Cookie in frosting form! You're going to want a spoon.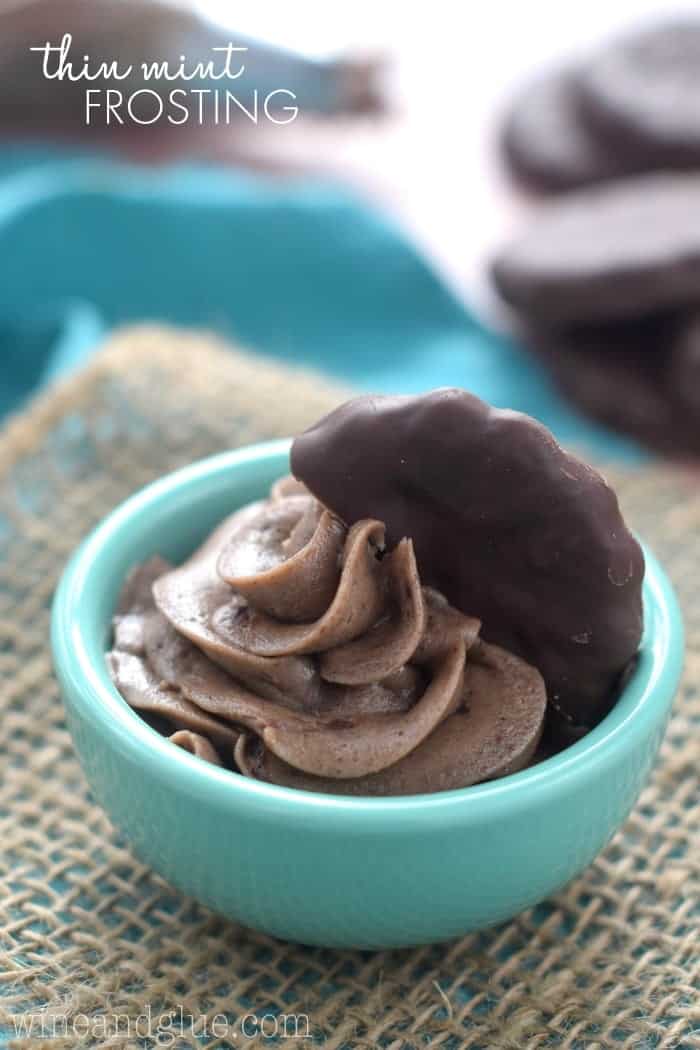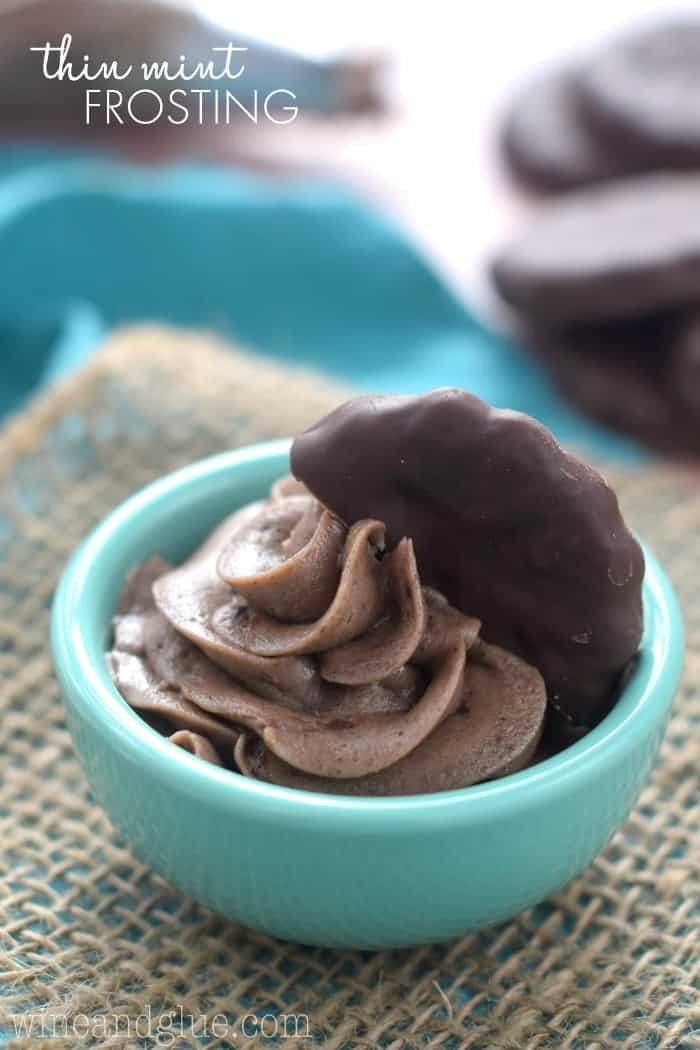 For whatever reason, moms want fat babies. Is it pride? Like, "Hey look! Not only am I keeping her alive, I'm keeping her FAT." Moms want to chew on fat thighs, talk about baby kankles, and brag about what percentile their baby is in.
Well . . . that is when they are in a high percentile.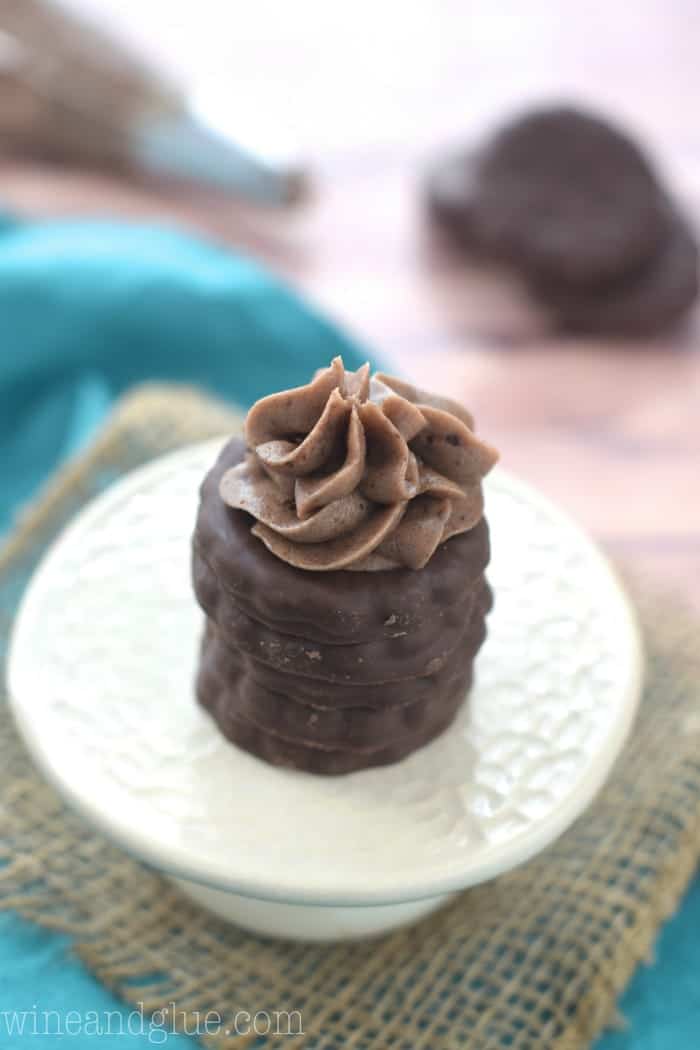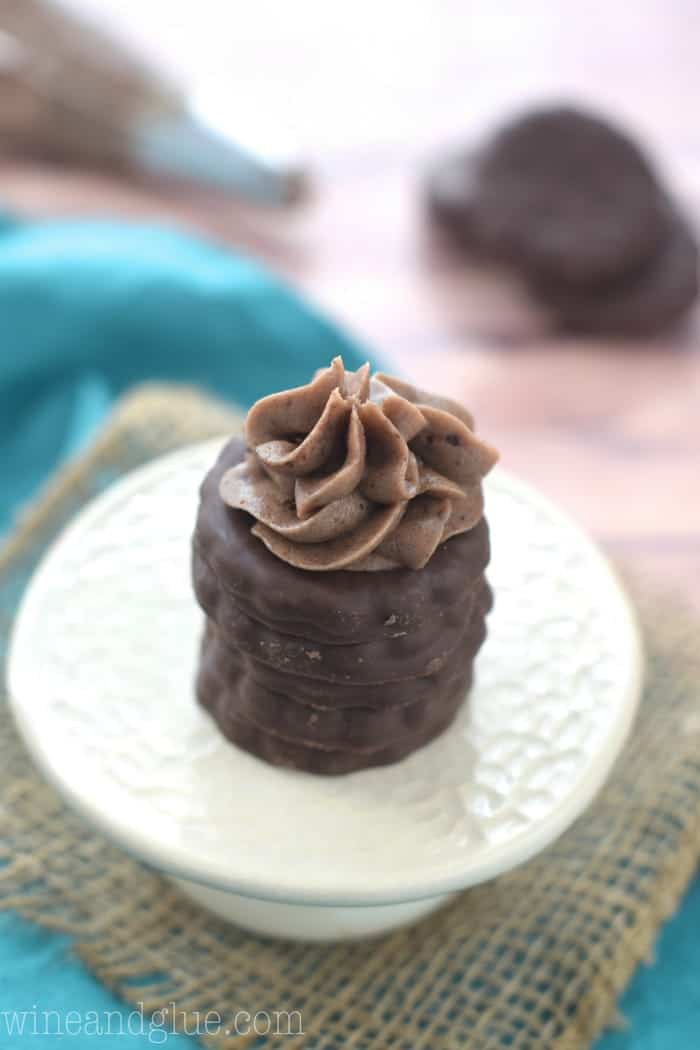 That is not the case with my baby.
She is a solid six. That is she is solidly in the sixth percentile. Sometimes while trying to feed her solids that she is literally throwing back at me I will yell, "COME ON SIX!"
My other babies were giants. Born over eight pounds, they stayed above the 50th percentile in both weight and height until they were over a year old. But Piper . . . she's just a tiny little peanut.
It makes me mad.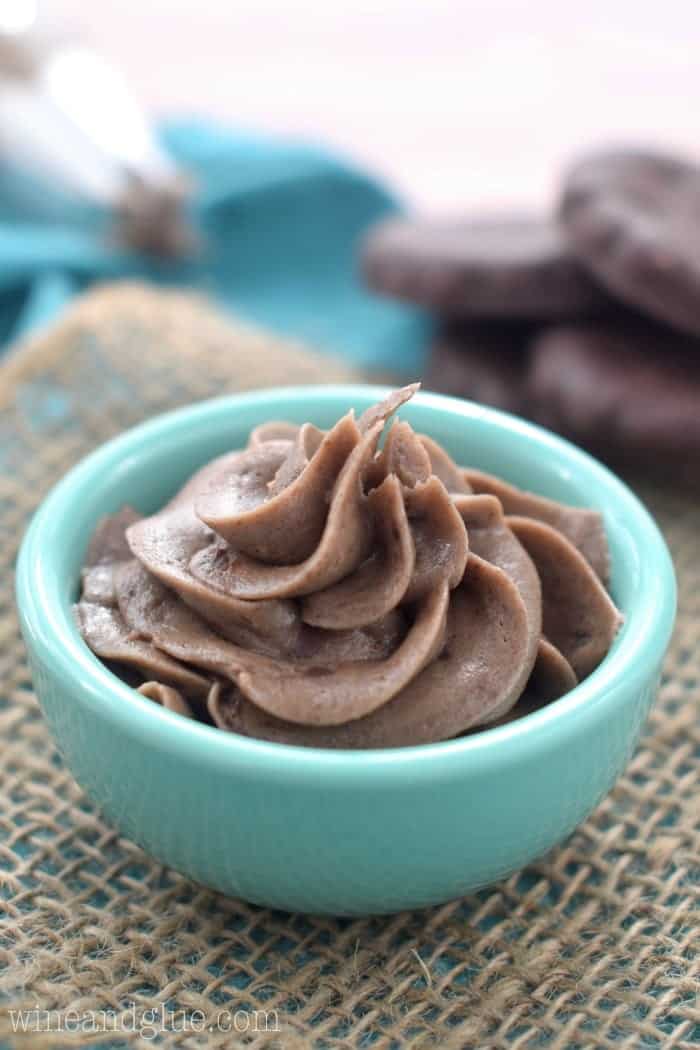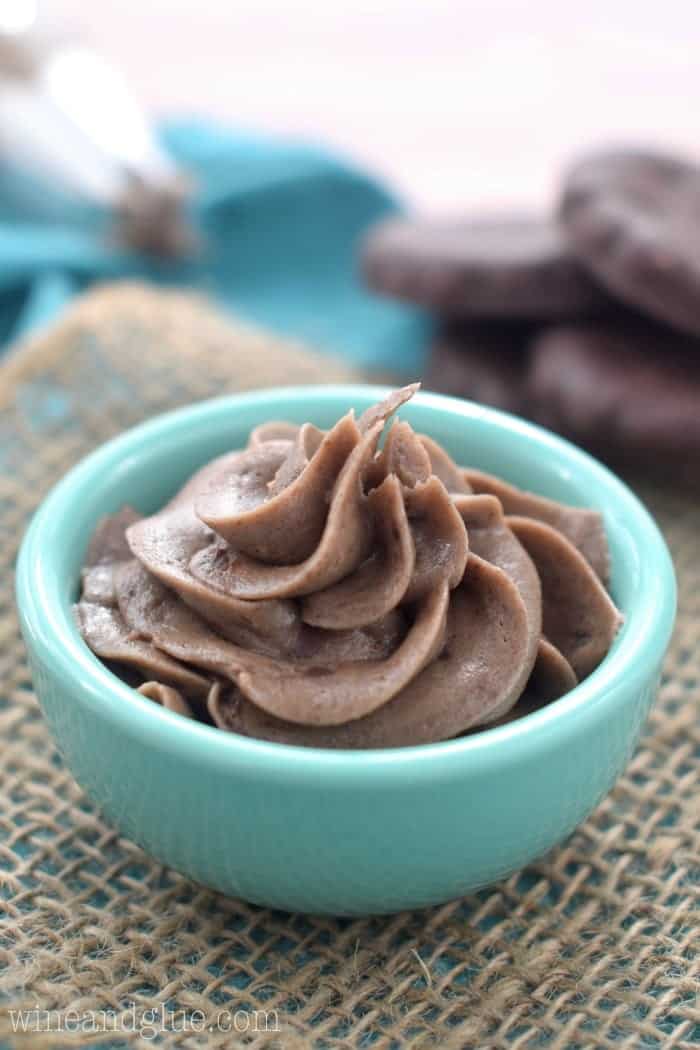 When people ask me how old she is, and I tell them nine months, they look at me with stunned shock. They say, "But she's so tiny!!" And then they tell me about their niece/granddaughter/cousin/neighbor/kid they picked up off the street and how they are the exact same age but so much bigger!
And then I scream at them in the middle of the grocery store, "I SWEAR I'M FEEDING HER, SO LEAVE ME ALONE YOU JERK!"
Okay, I don't really.
It's all kind of silly you know. I mean, the growth chart is based on some decedents of vikings. (Note: Do not come to Wine & Glue for historical facts.) And my little girl is not a decendent of vikings. She is a descendent of a small but very spunky Italian woman who I'm pretty sure never made it past 5 feet or 100 pounds. So maybe next time in the grocery store I should just yell, "SHE'S A TINY ITALIAN! BACK OFF!" I guess I am a little spunky too.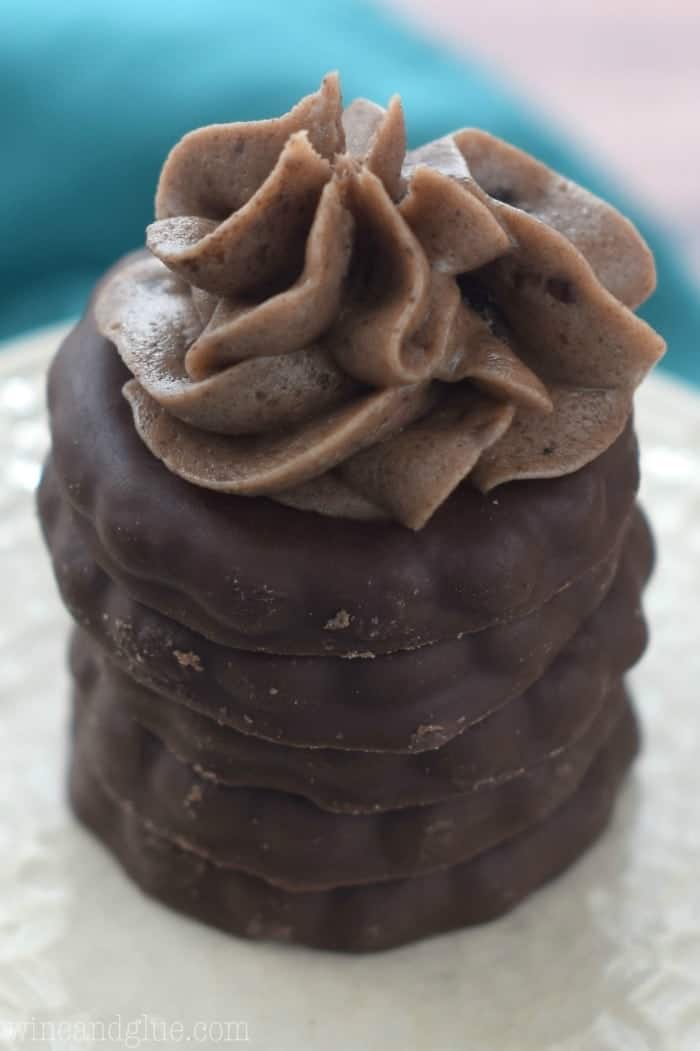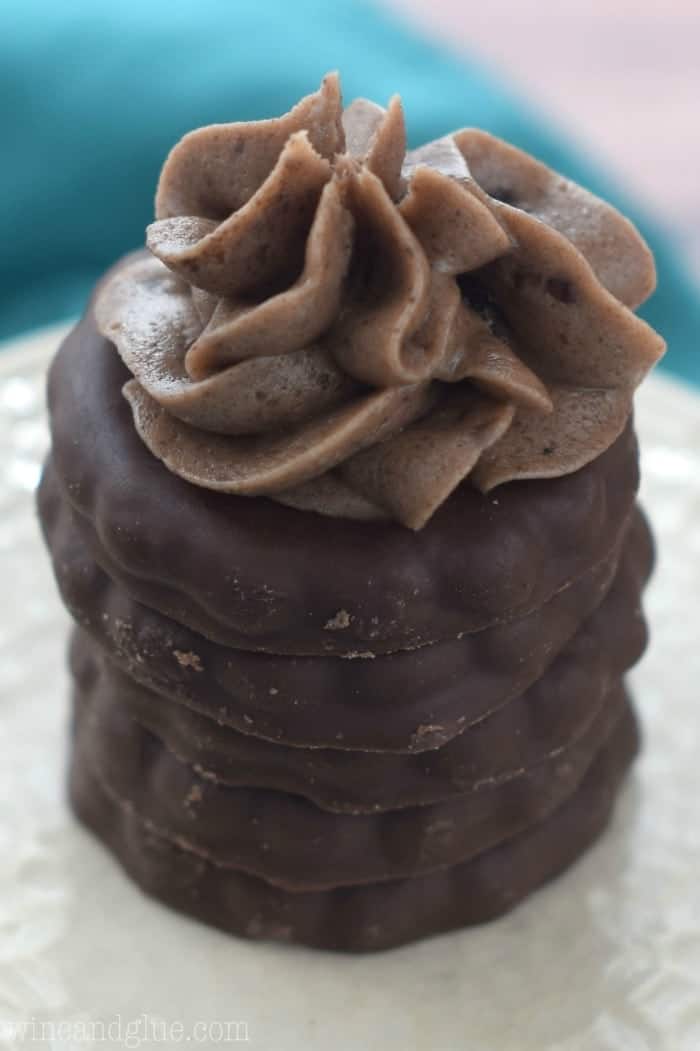 Maybe Piper just needs some of this Thin Mint Frosting. That will plump her out, right? (I'm kidding. I feel the need to clarify that I'm kidding.)
This frosting is kind of insane. I mean, it totally tastes like thin mints. I am a big fan of just eating my frosting with a spoon, though I suppose this would be great on a chocolate cupcake or sandwiched between two thin mints. YUMMY.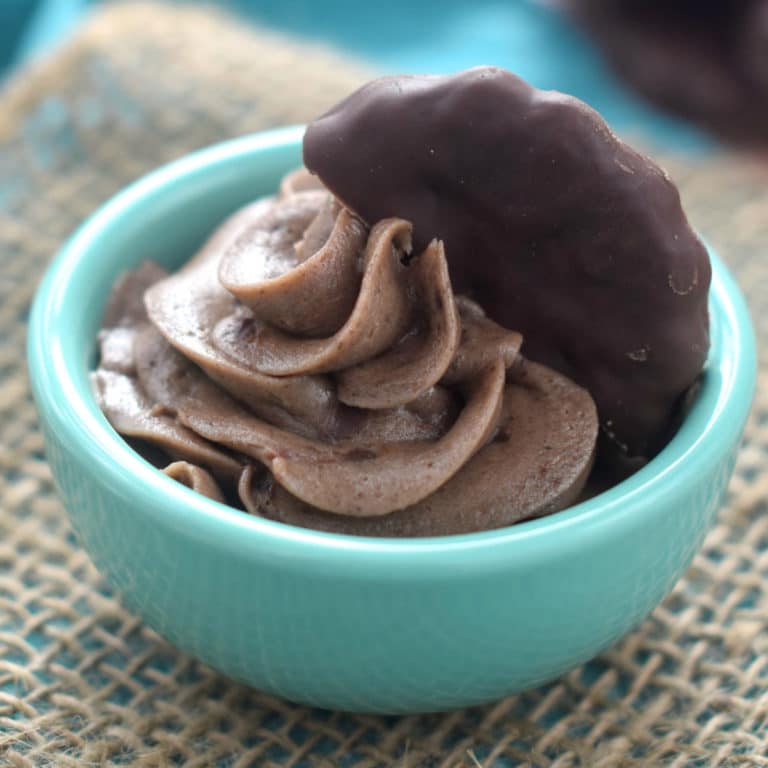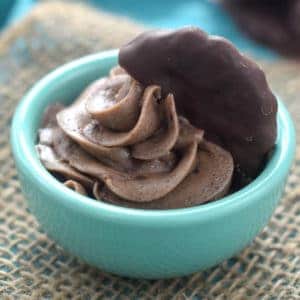 Thin Mint Frosting
Ingredients
1/2

cup

unsalted butter

at room temperature

1/2

cup

milk chocolate chips

melted

4

cups

powdered sugar

1/8 to 1/4

tsp

mint extract

see note

3

TBSPs

milk

8

thin mints crushed
Instructions
Beat the butter until soft and smooth.

Beat in the melted chocolate.

Slowly add the powdered sugar, scraping down the sides as necessary.

Mix in 1/8 tsp mint extract. Then mix in the milk, beating until smooth. Taste the frosting to see if you need more mint.

Finally, beat in the crushed cookies.

Store in an air tight container for up to three days.
Notes
A little goes a long way when it comes to mint extract. Start with 1/8 tsp and taste it, adding more if you like it more minty.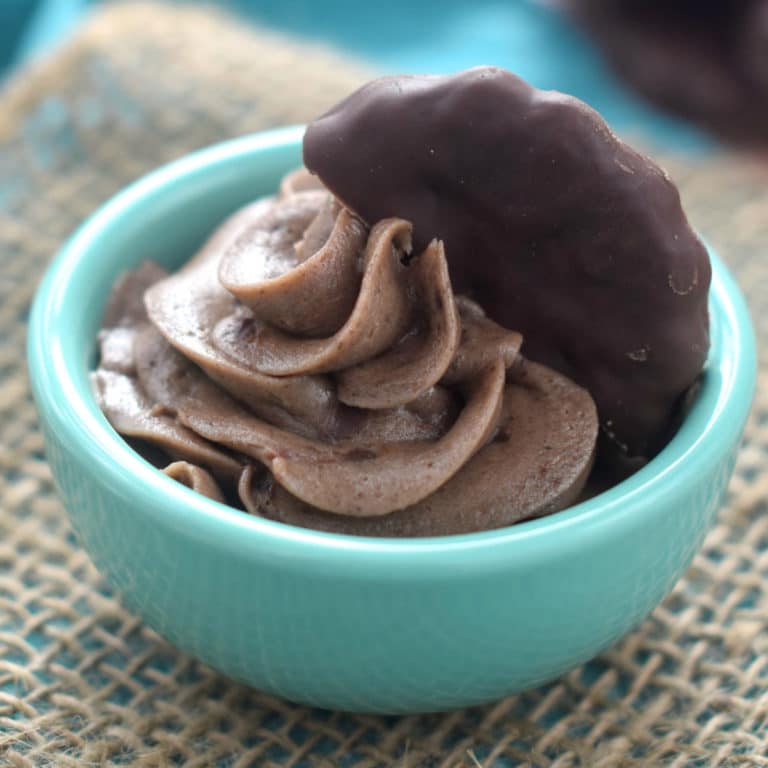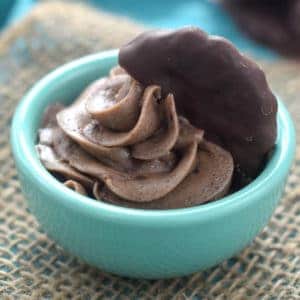 did you make this
Thin Mint Frosting
You might also like
Thin Mint Truffle Bark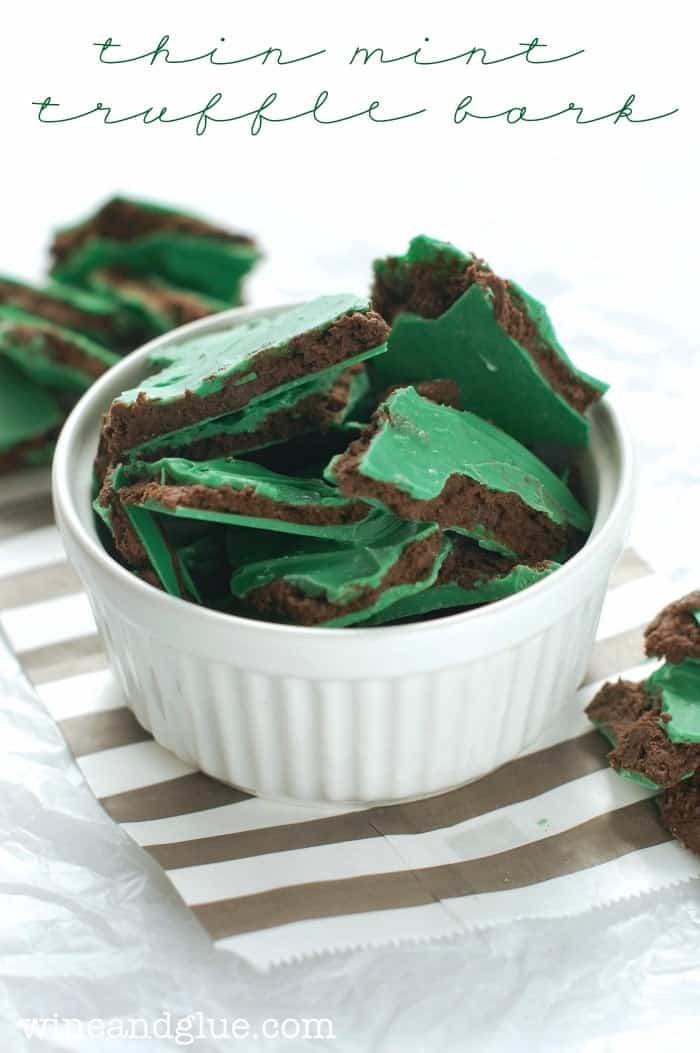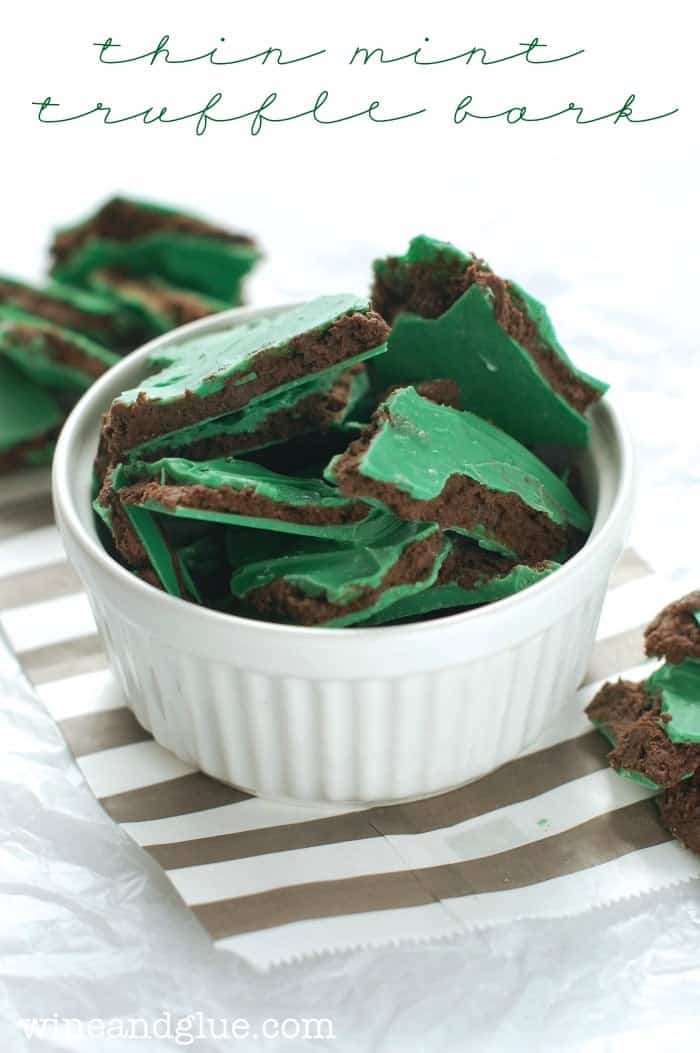 S'mores Frosting