I am proud to be partnering with Certified Angus Beef and Meijer to bring you this amazing and delicious beef recipe.
This Top Round Roast Beef Recipe is so easy to throw together, and so juicy delicious. With only about 10 minutes hands on time it makes for an amazing meal that is fit for any holiday! We love serving this recipe alongside my Roasted Baby Potatoes and Roasted Honey Glazed Carrots.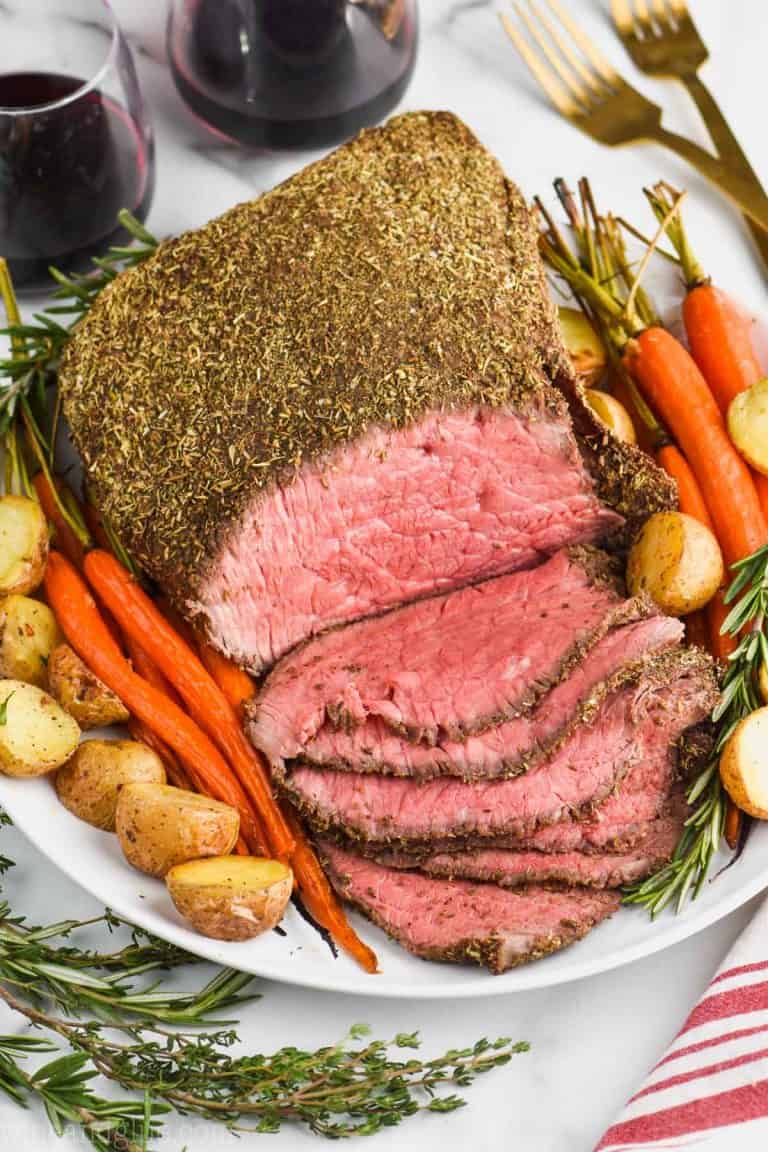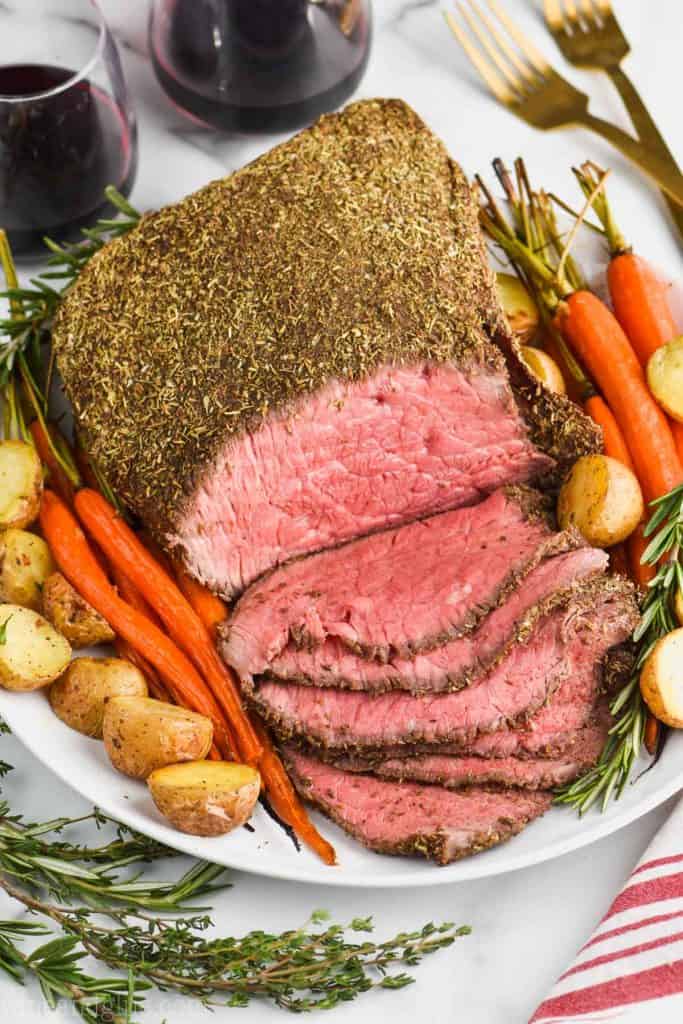 I am SO excited to share today's recipe with you! Recently, I had the great fortune of heading to Ohio with and Meijer to go to Certified Angus Beef's headquarters, learn from them, and even better, cook with their chefs! I have never been super confident cooking with beef – probably because I grew up vegetarian, and beef just wasn't something my mom made a lot of once we started eating meat. But it's something I want to cook with more, because OMG, how tasty is well prepared beef?? Certified Angus Beef is a great resource for cooking beef, and I love that they have such a great partnership with my local Meijer store.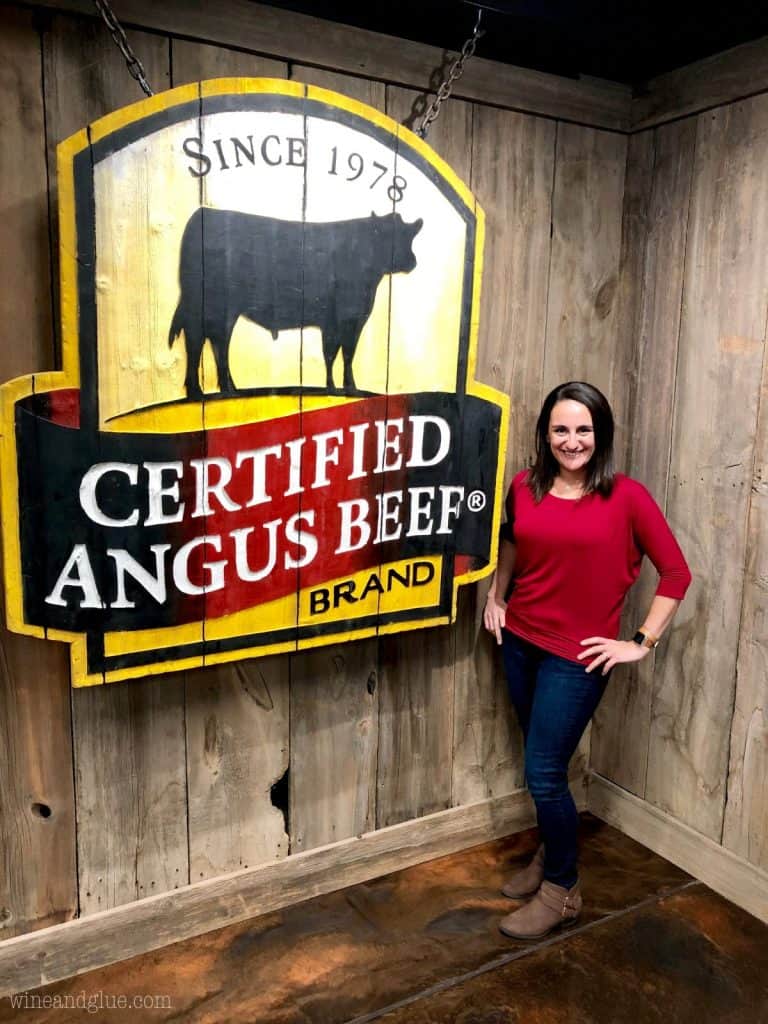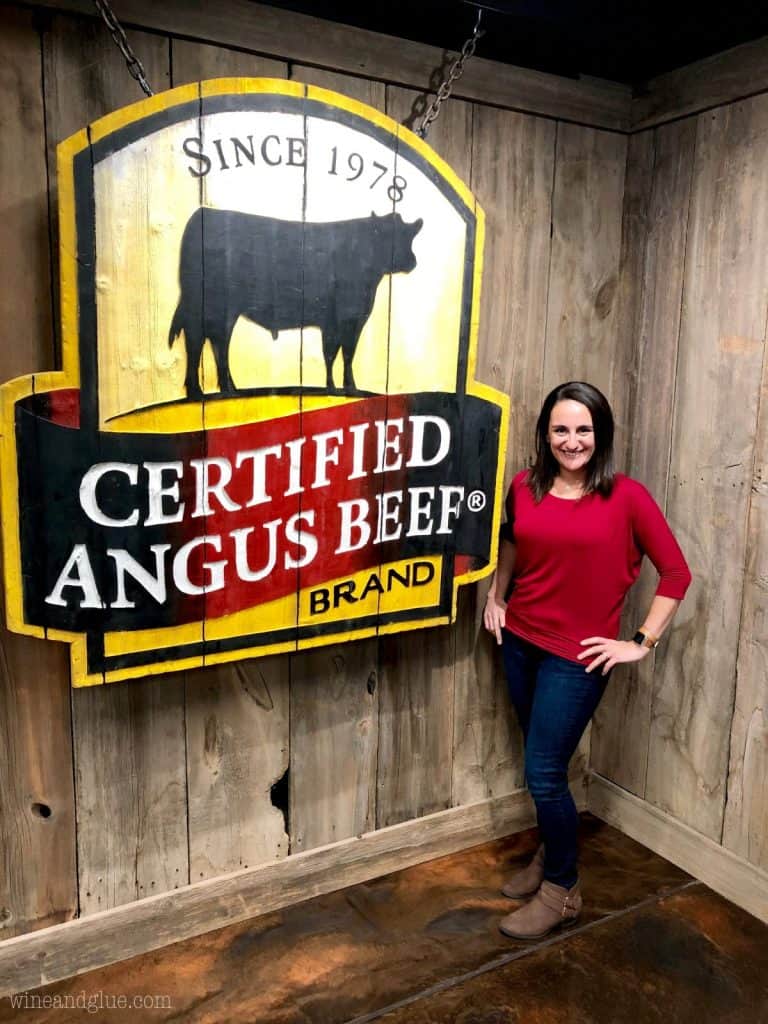 If you are unfamiliar with Certified Angus Beef, they are a non-profit organization whose mission is to uphold the standards of beef and help families who raise cattle earn a better livelihood. Angus refers to the type of cattle that produces the best meat. Just like Holsteins tend to produce the best milk and are used as dairy cows. There are 10 standards that angus cattle must meet in order to qualify to be labeled Certified Angus Beef. The most important of those is the marbling within the meat; the more marbling a piece of beef has, the higher the quality. A rancher won't know if their cow has met those standards until after it heads to the butcher. The standards are so high, that only 30% of angus meet them.  So, if there is one thing you take away from this post, I hope it is that when you shop for beef, you look for the Certified Angus Beef label so you know you are getting the best quality.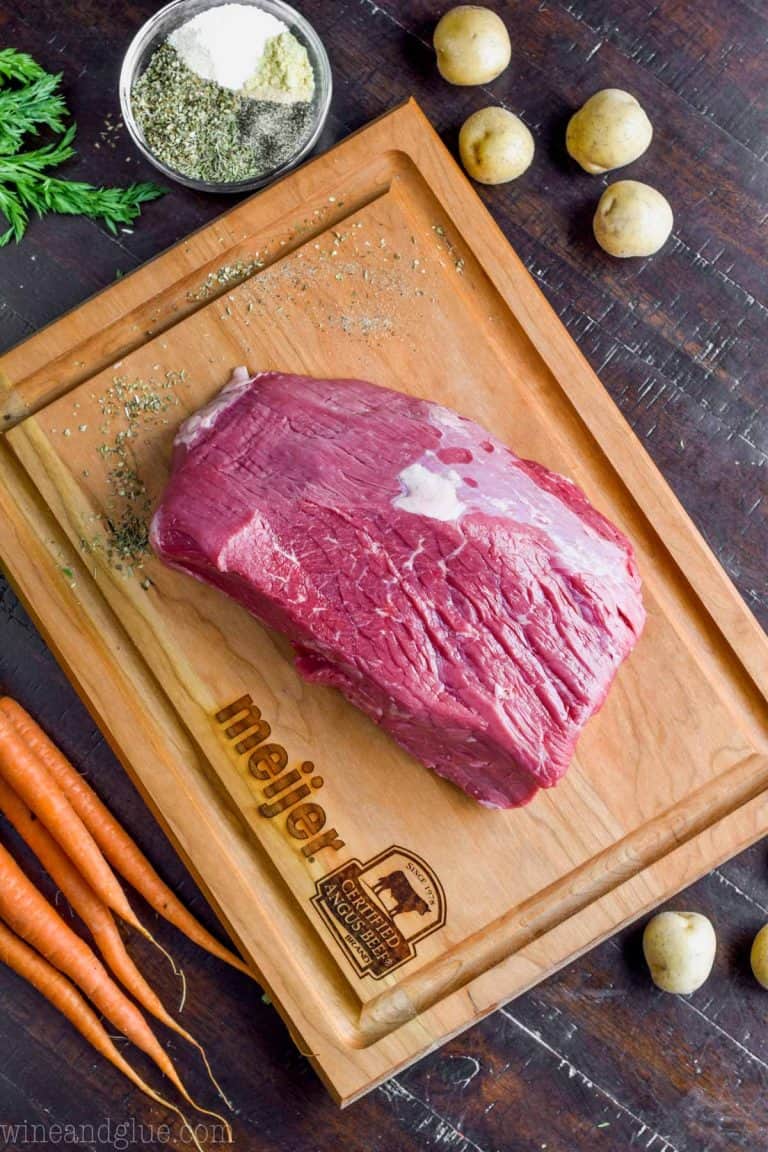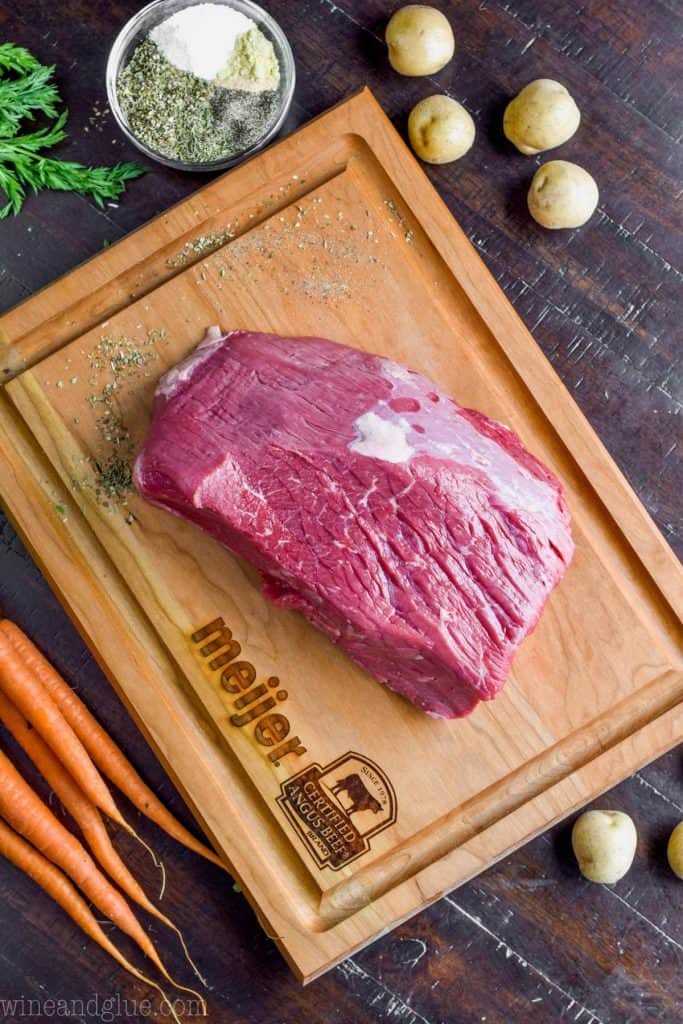 Another really important thing for Certified Angus Beef is teaching people how to cook beef well. I mean, if you are going to be eating the top quality beef, you want to make sure you cook it really well. My favorite part about being in Ohio was learning from the chefs at Certified Angus Beef. You should have seen the amazing spread they made for us. From what I learned there, I wanted to make you guys the best roast beef recipe.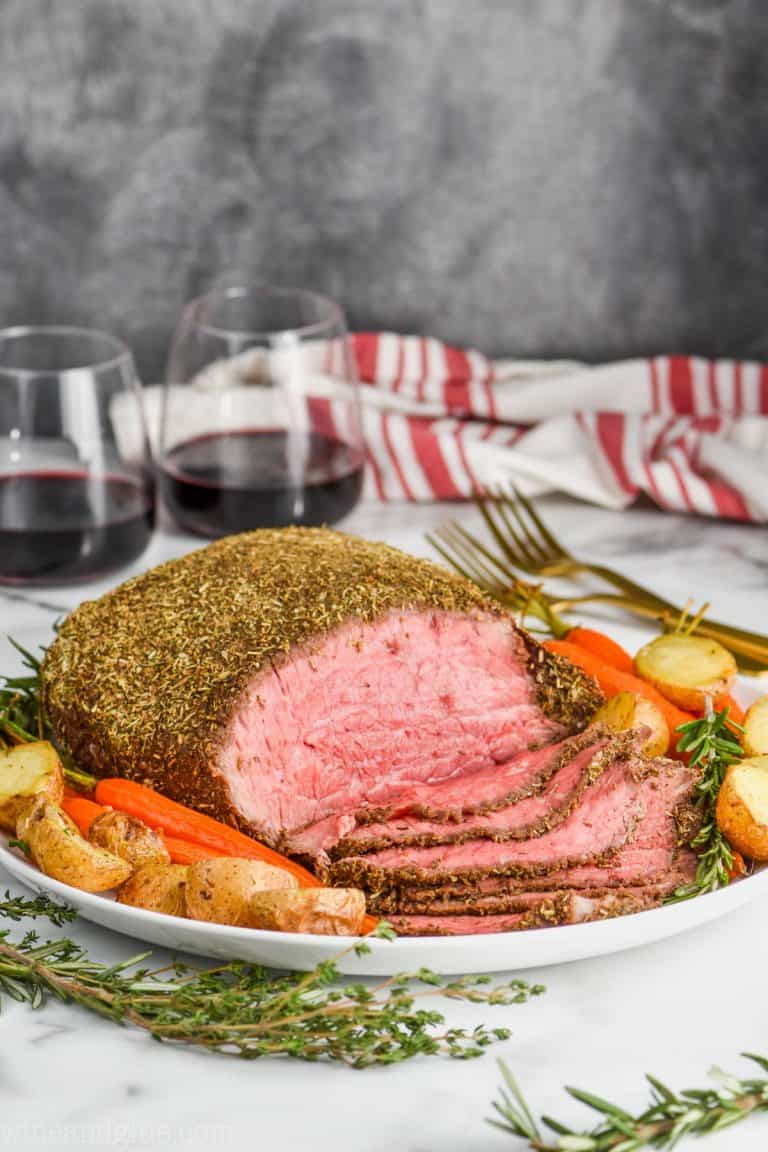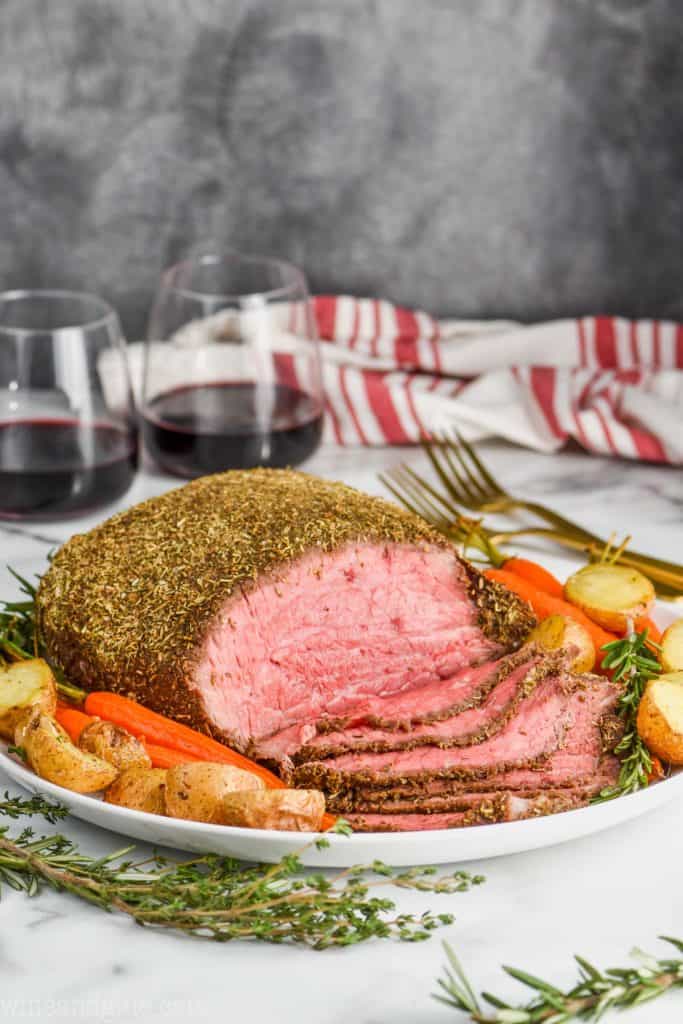 HOW TO COOK A TOP ROAST ROUND IN THE OVEN
The first thing you need to do is head to your local Meijer and get a four pound cut of Certified Angus Beef Top Round Roast. My Meijer didn't have what I was looking for in the meat case, but the butcher was able to cut me something fresh right away!
The key to this recipe is starting out the roast at a really high temperature (450 degrees) to brown the outside, and then turning the heat down after fifteen minutes and finishing the roast off that way. It makes for a roast that is crisp and delicious on the outside and moist and tender on the inside.
If you are wondering the top round roast beef cooking time per pound, you should download the Roast Perfect App! It was made by the chefs at Certified Angus Beef. Not only does it tell you exactly how long to cook your meat, it tells you what size you should buy based on how many people you are looking to serve. It also has recipes, tips, and helps you select the perfect roast.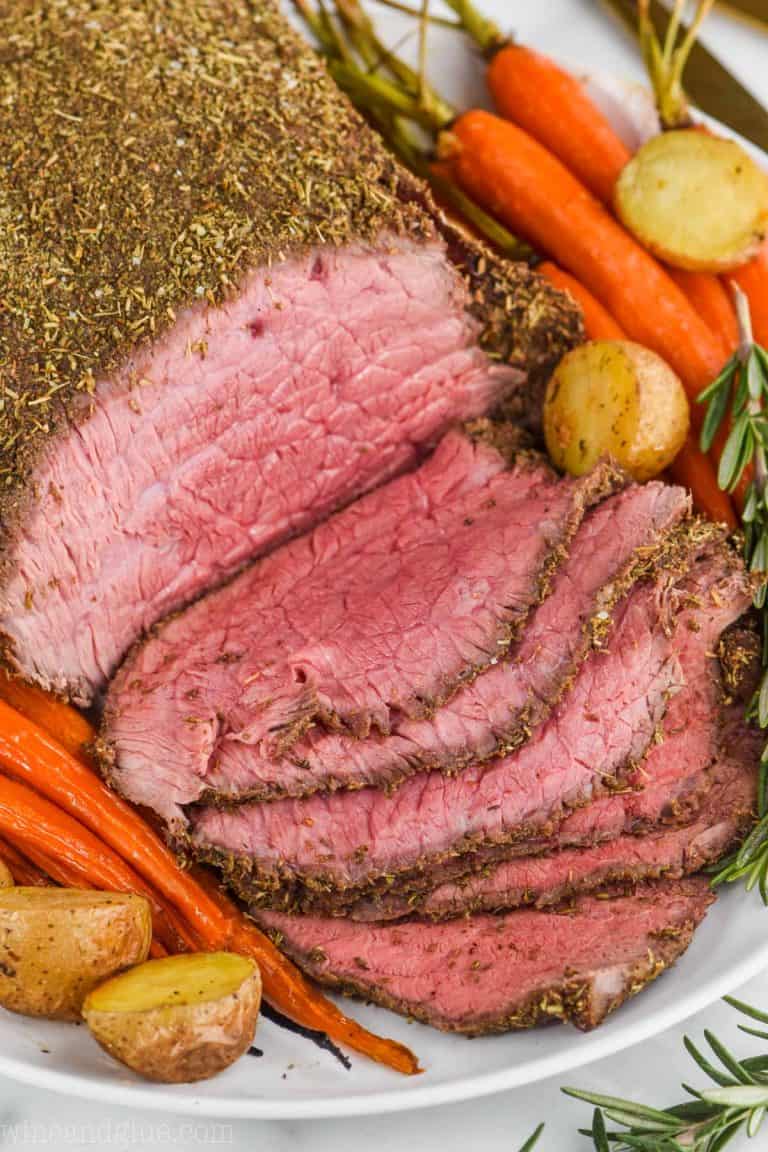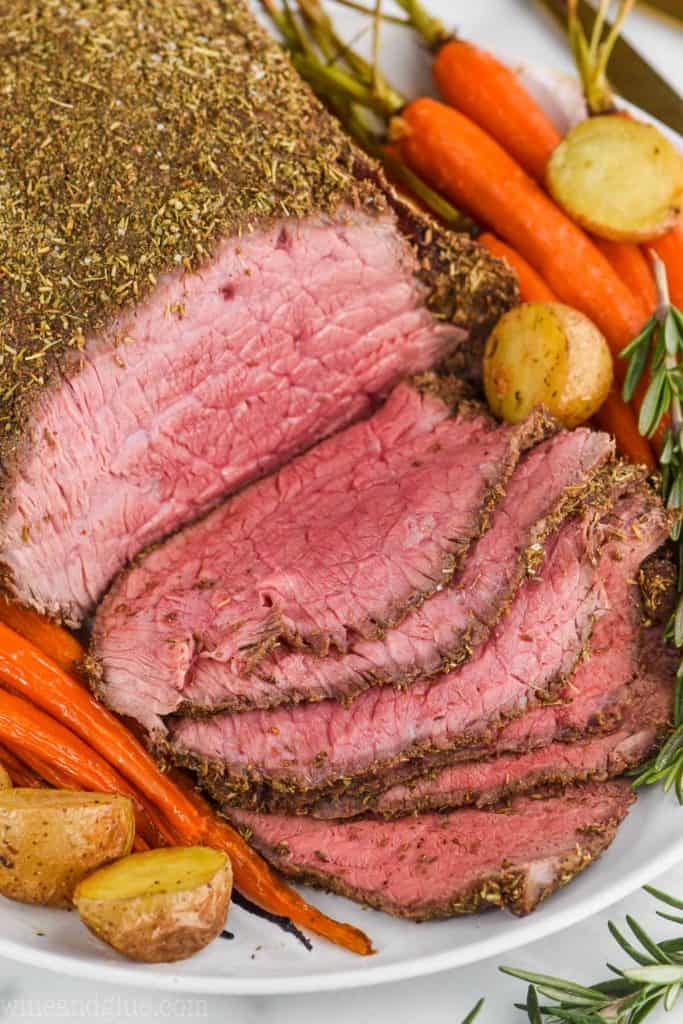 This recipe for a top round beef roast is just a slight variation on one of the amazing recipes that the chefs at Certified Angus Beef have come up with, because I just must tweak everything. But you will love all the great roast recipes that you find there.
THE BEST ROAST BEEF RECIPE
This really is the best roast beef recipe for a couple of simple reasons.
The rub that you make is so simple and only takes a few minutes.
It's also very versatile. If you have a rub that you really love, you could use that instead on this great recipe.
You cook the meat in a roasting pan with a raised grate, that allows the air to circulate around it and cook it really evenly.
The high temperature beginning makes for such a nice outside.
This recipe cooks the roast so perfectly that you end up with a very moist piece of top round roast.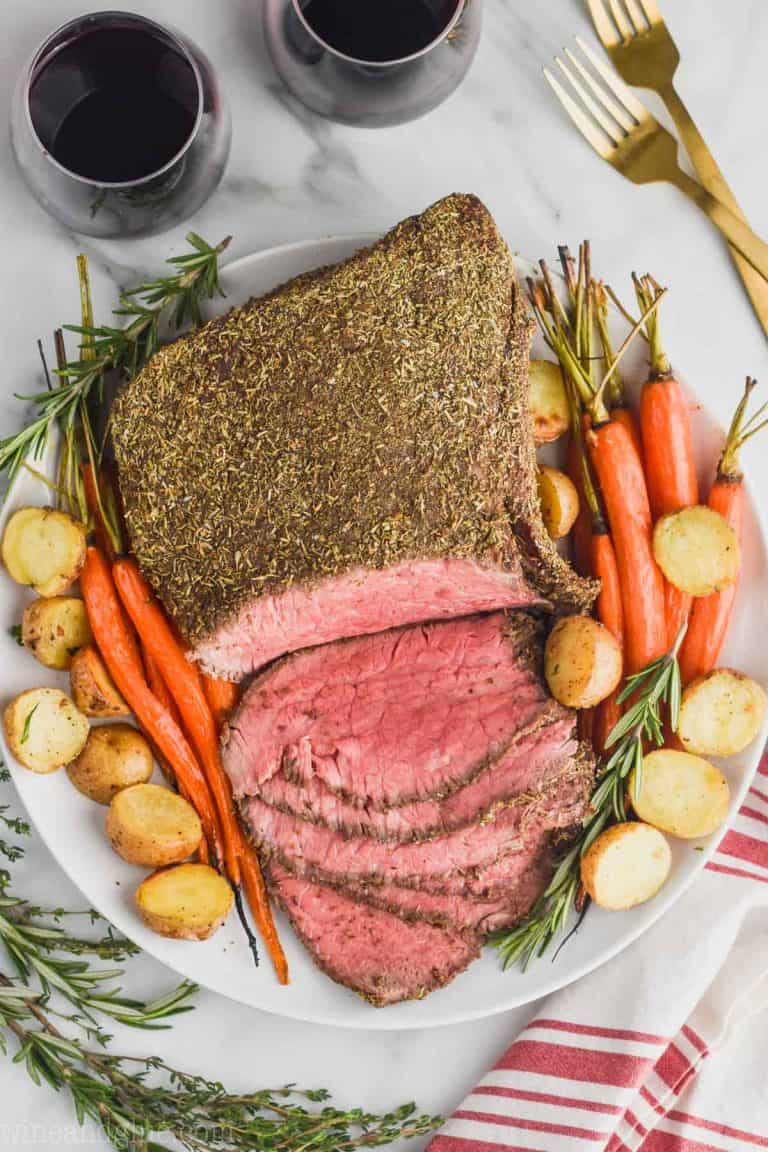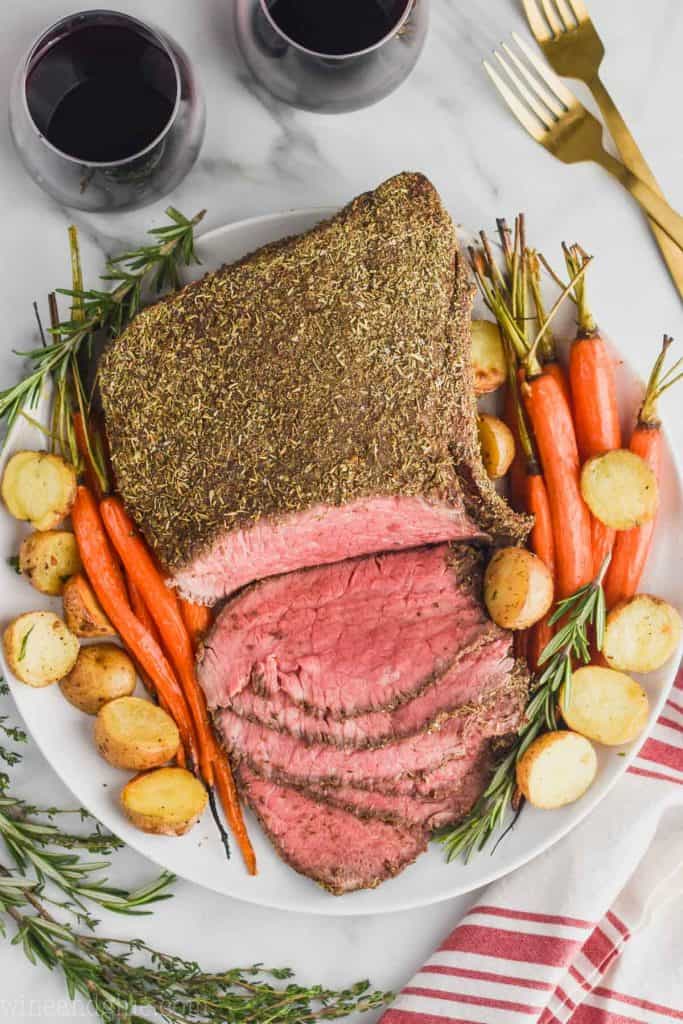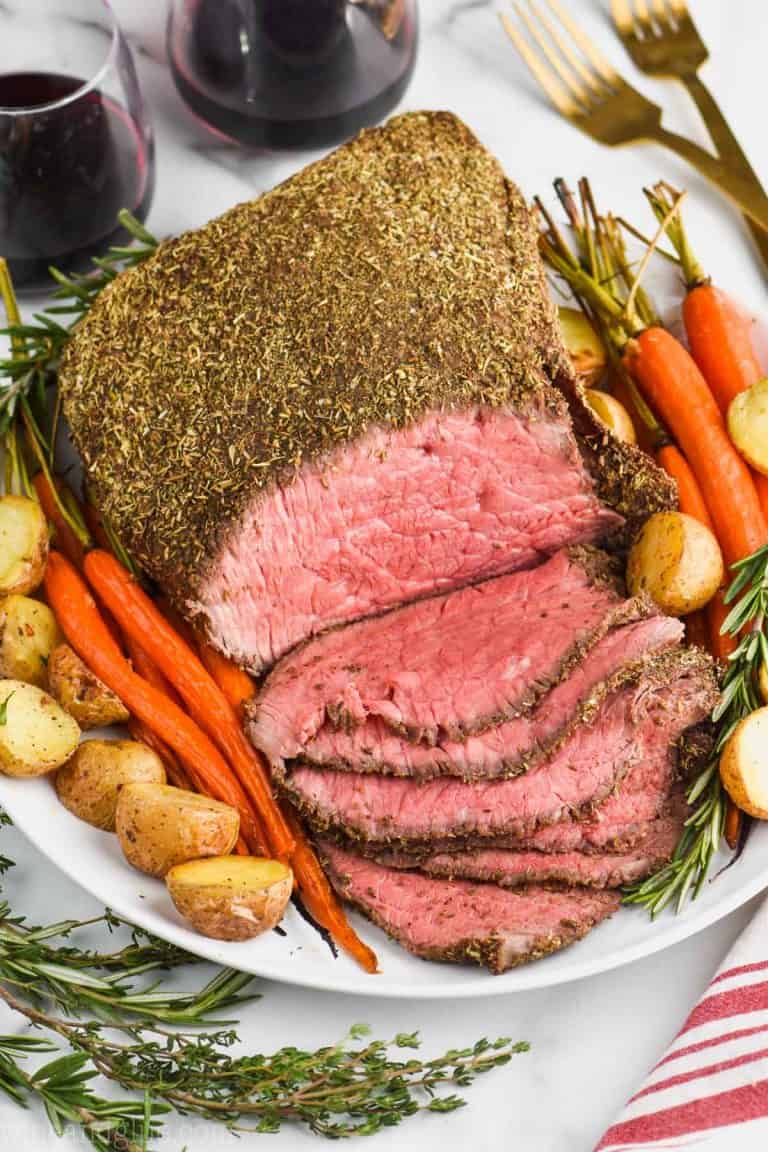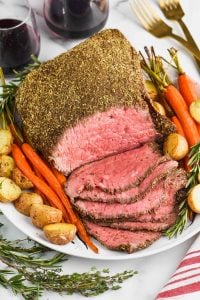 Top Round Roast Beef Recipe
This Top Round Roast Beef Recipe is so easy to throw together, and so juicy delicious. With only about 10 minutes hands on time it makes for an amazing meal that is fit for any holiday!
Ingredients
4

pound

Certified Angus Beef Top Round Roast

4

teaspoons

dried oregano

4

teaspoons

dried thyme

2

teaspoons

crushed dried rosemary

2

teaspoons

garlic powder

2

teaspoons

onion powder

2

teaspoons

kosher salt

1

teaspoon

coarsely ground black pepper

1

teaspoon

dry mustard
Instructions
Preheat your oven to 450 degrees.

Combine all of the spices in a small bowl. Either crush with a pestle (the back of an ice cream scoop works well too!) or grind with a food processor. Coat the meat with the mixture.

Place the roast on a wire rack inside a shallow baking dish. Bake for 15 minutes at 450 degrees. Then reduce the oven to 325 degrees and bake for an hour or until an instant read thermometer reads 135 to 140 degrees.

Remove from the oven and tent with tin foil for 15 minutes. Then slice in thin pieces and serve.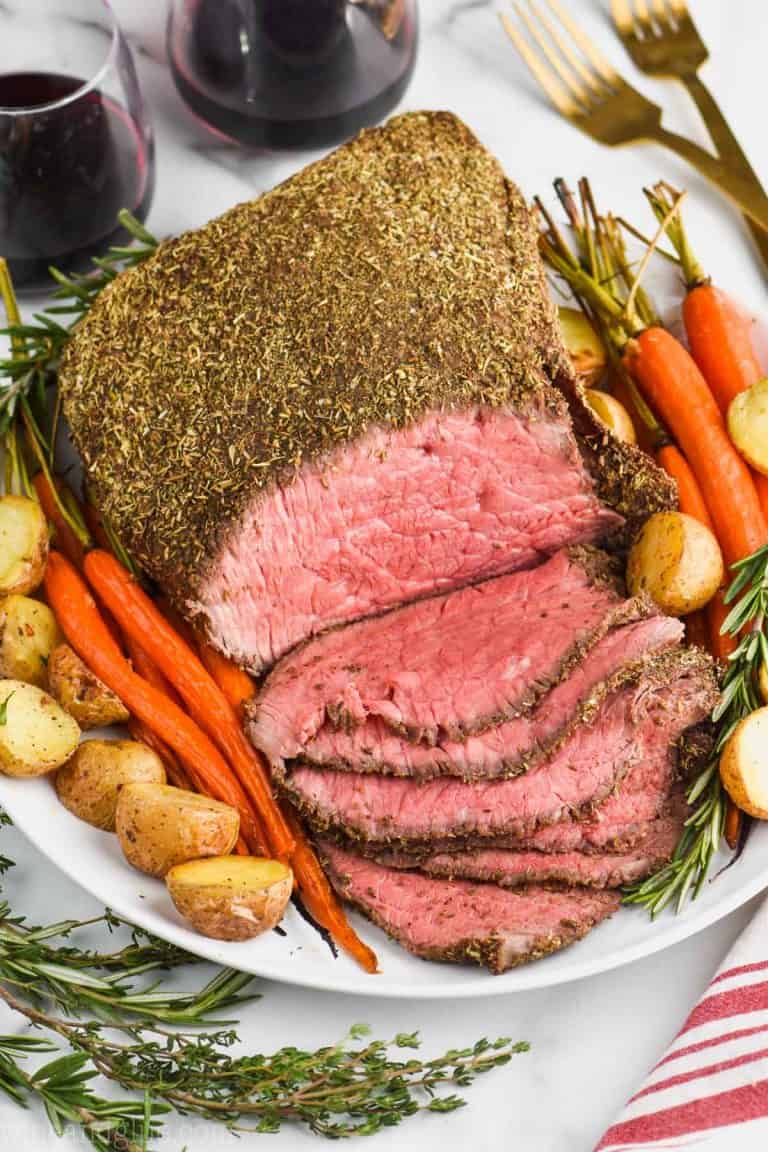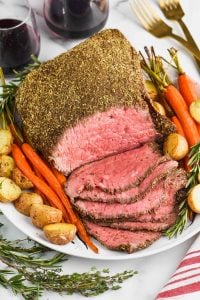 did you make this
Top Round Roast Beef Recipe
Great side dishes to serve with this roast beef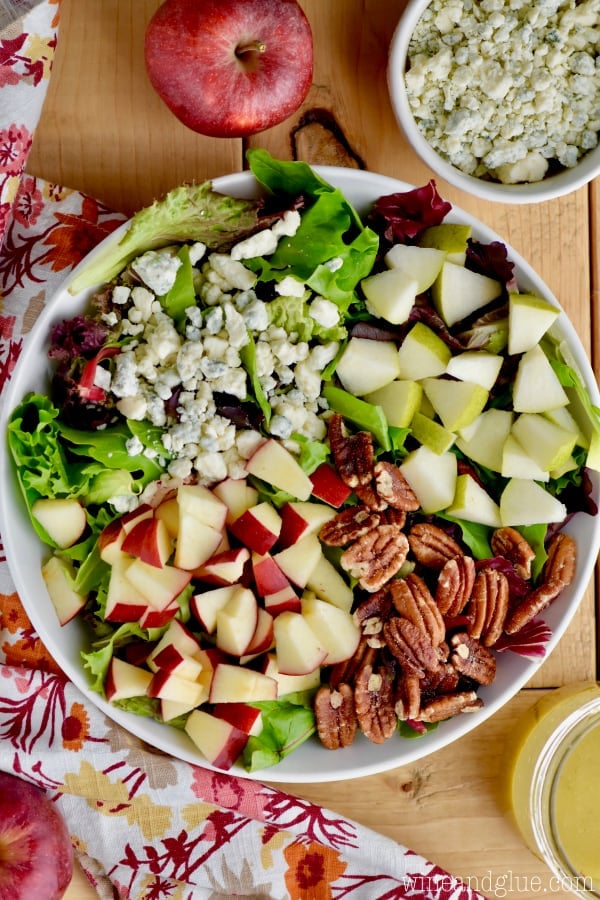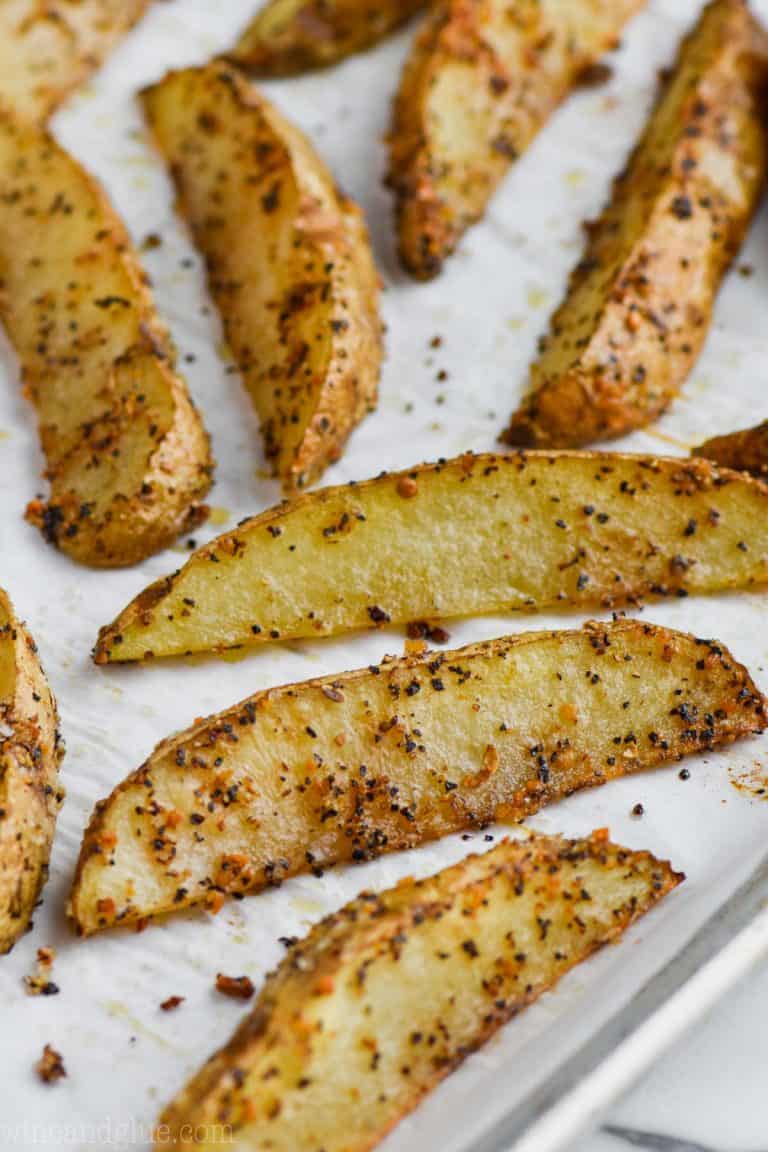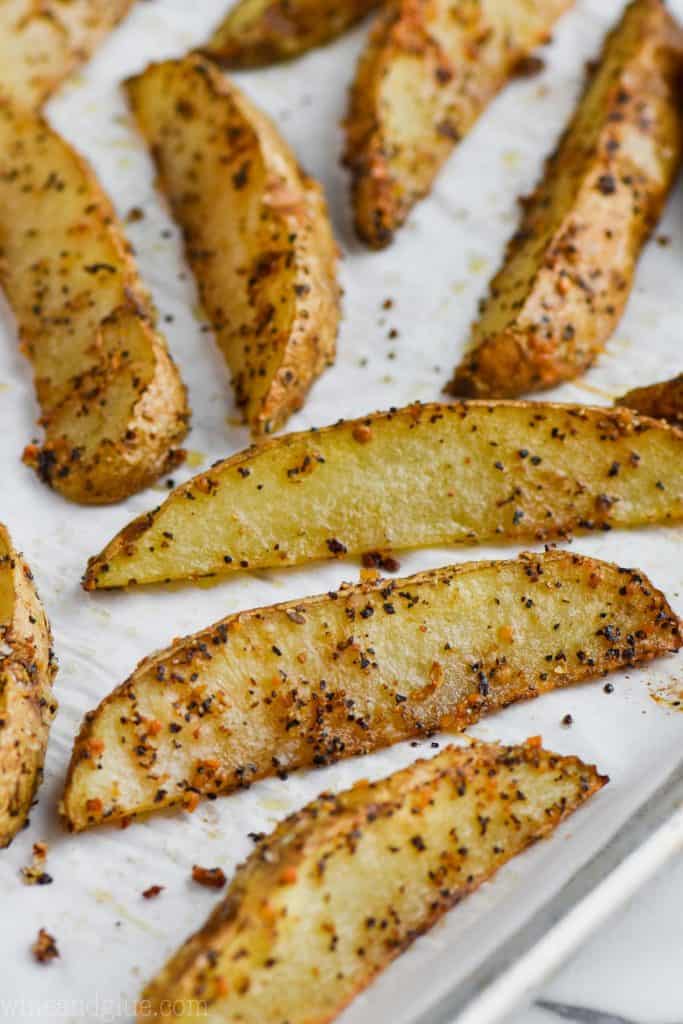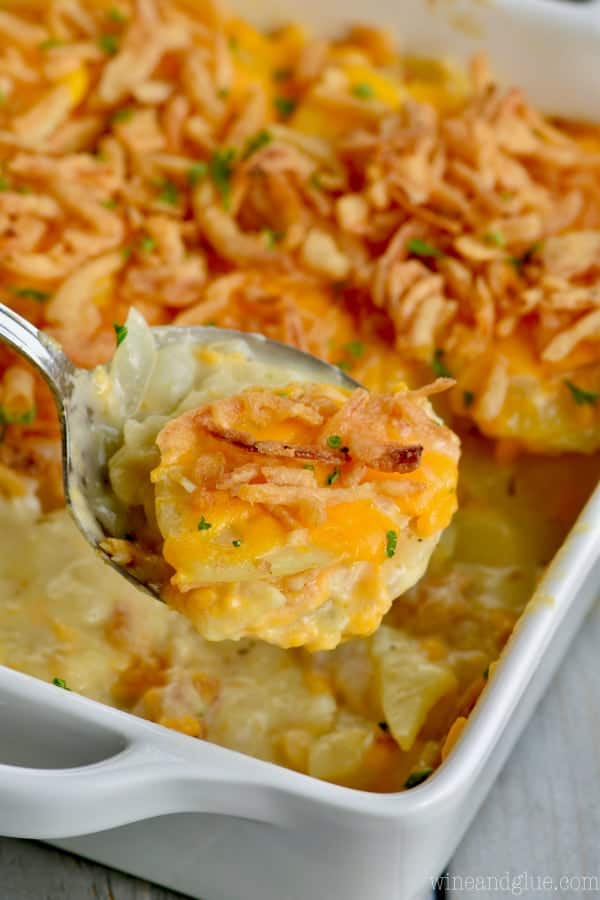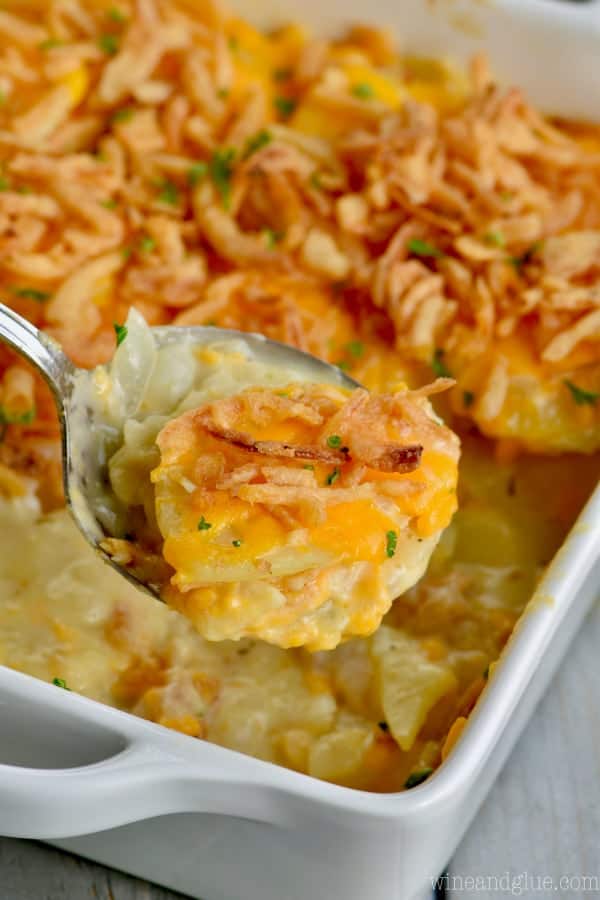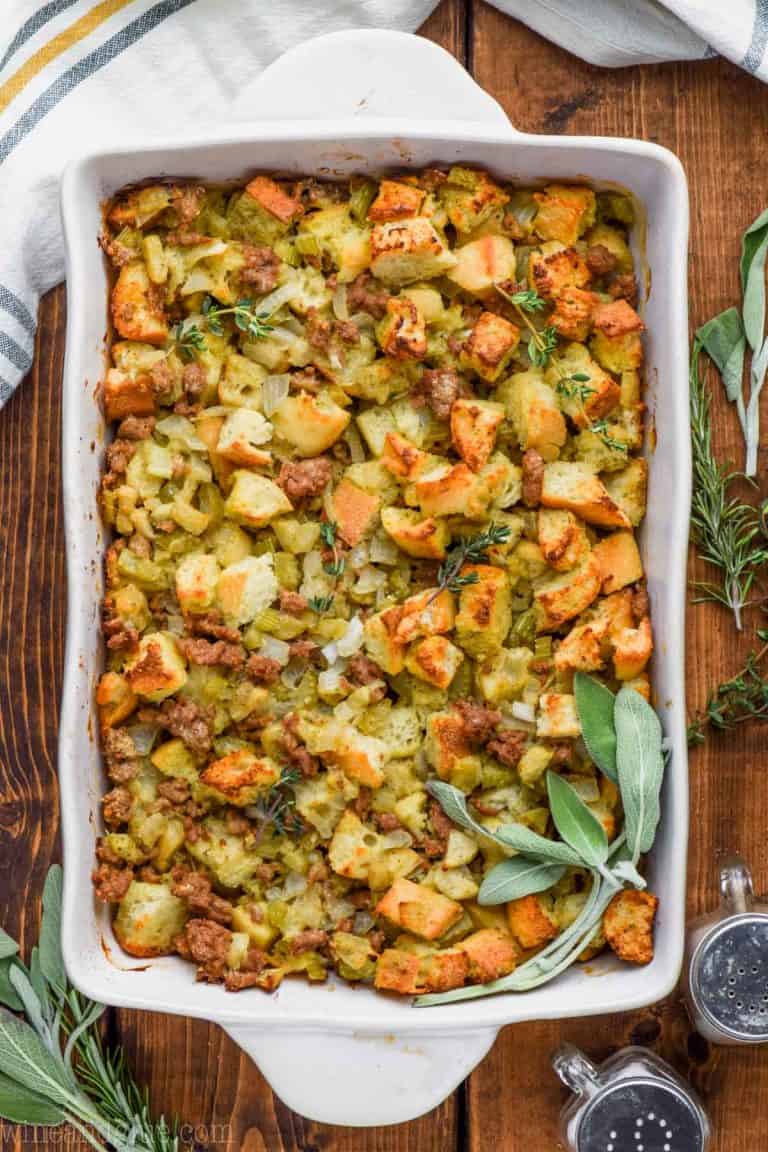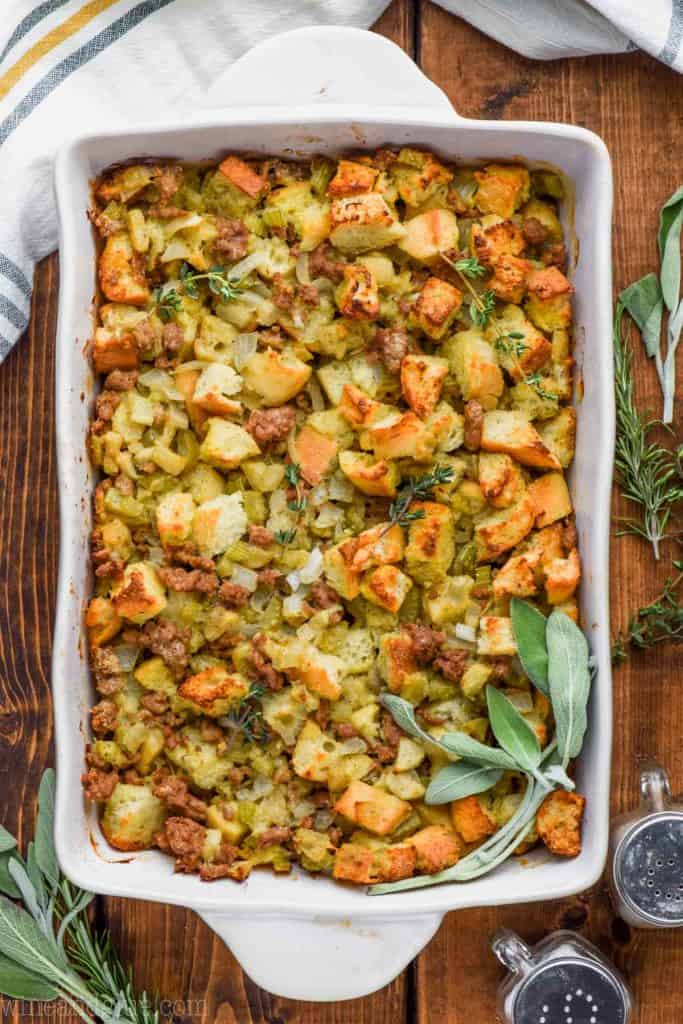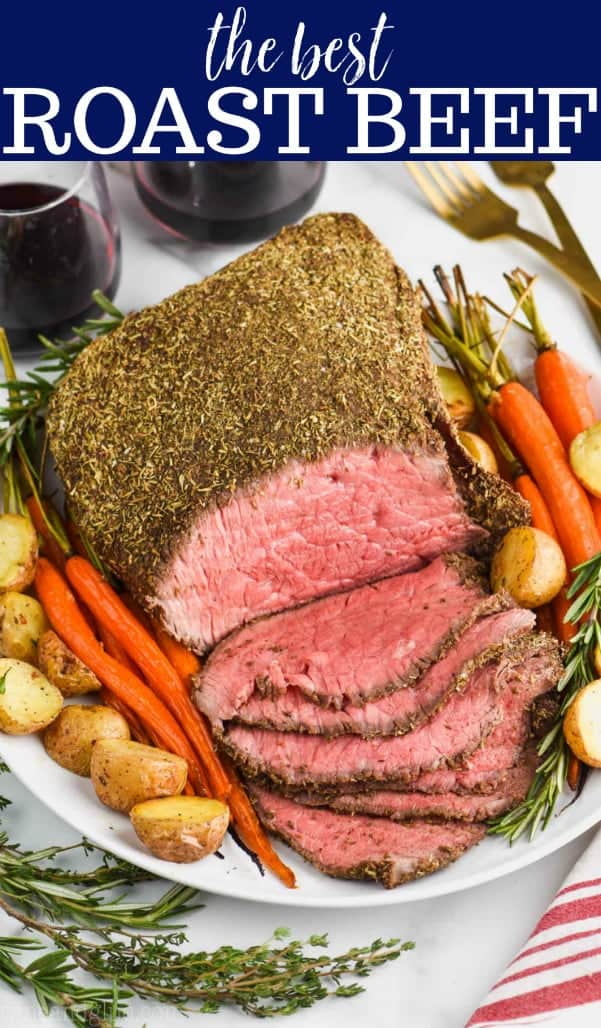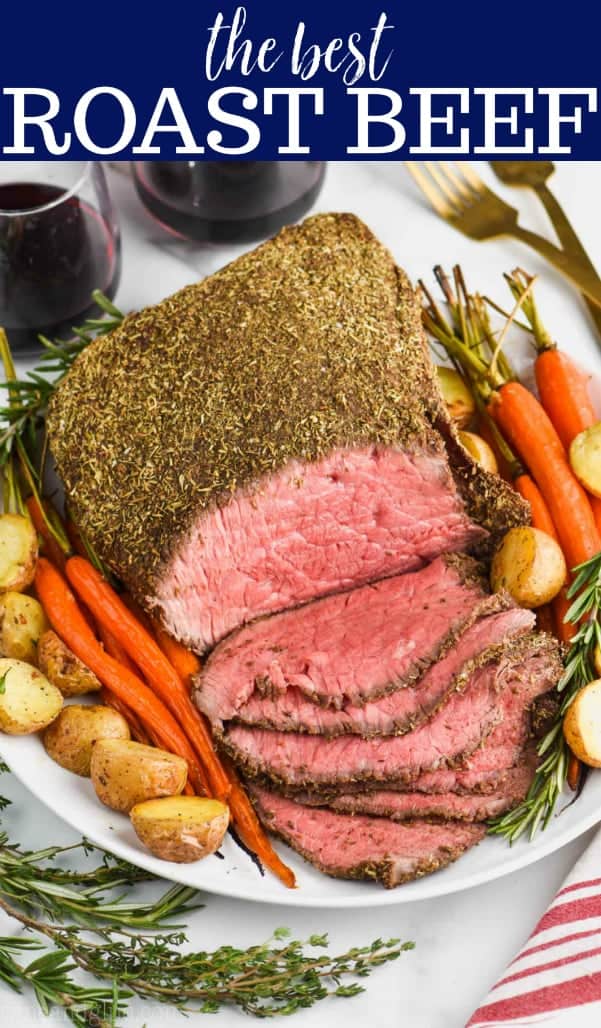 This is a sponsored conversation written by me on behalf of Meijer. The opinions and text are all mine.