This Tropical Iced Tea Cocktail is an easy cocktail that is refreshing and perfect for summer!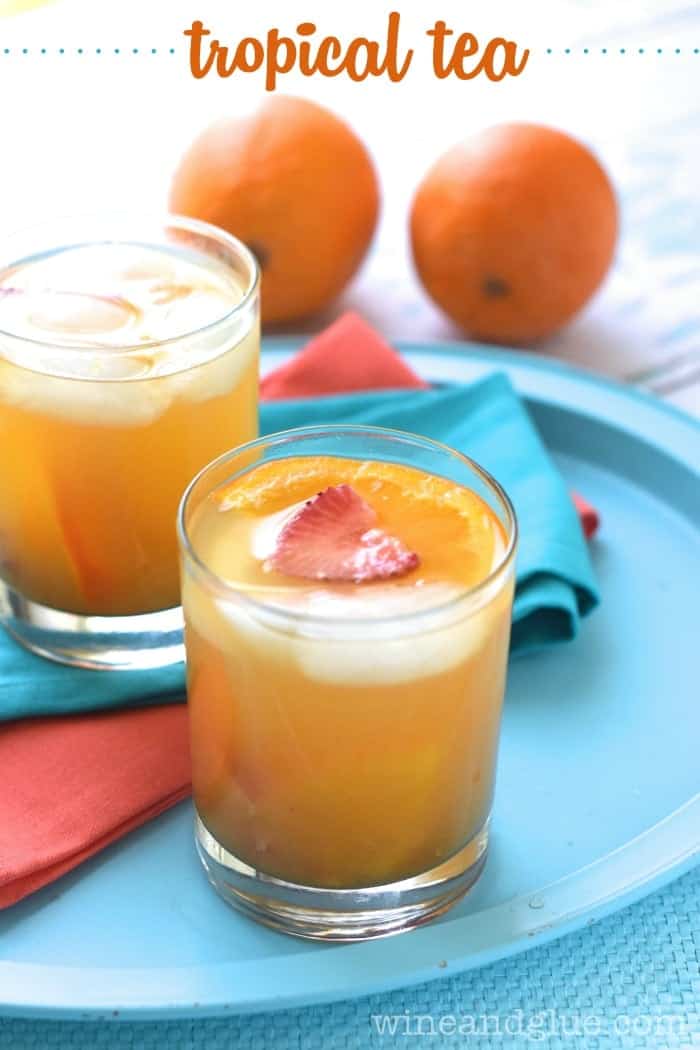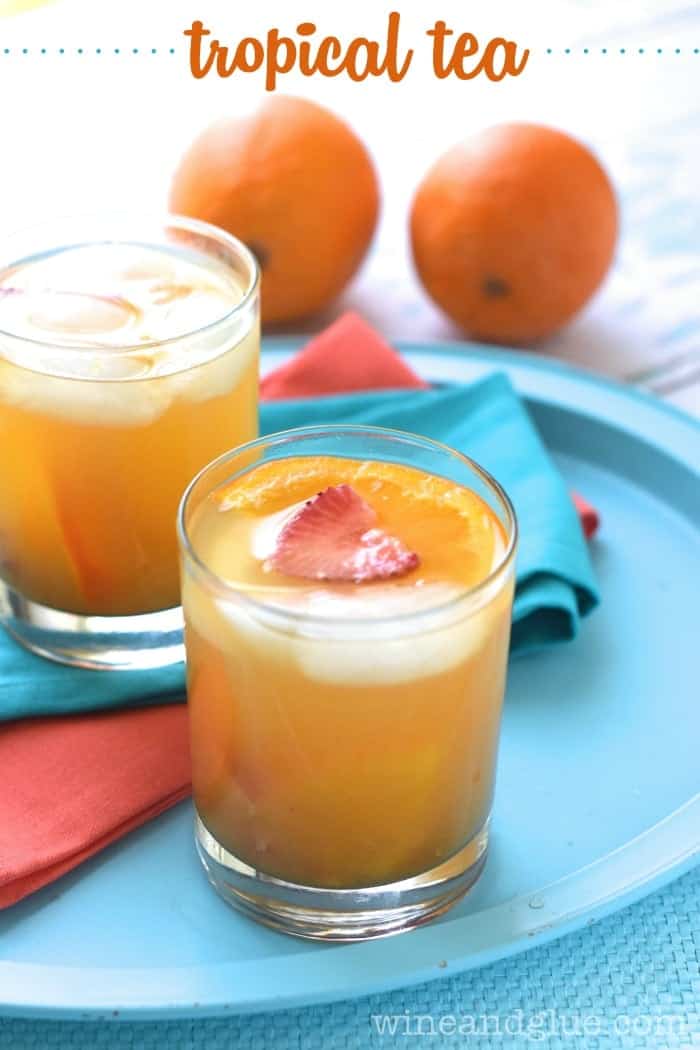 So, lately . . . as I contemplate all the things there are to terrify me about summer (being trapped at home with three small children . . . the scorching hot midwestern weather . . . being trapped at home with three small children . . . ), I've been trying to focus more on all the things I love about summer. I mean, to be fair, I really have been anticipating this time of year since last September.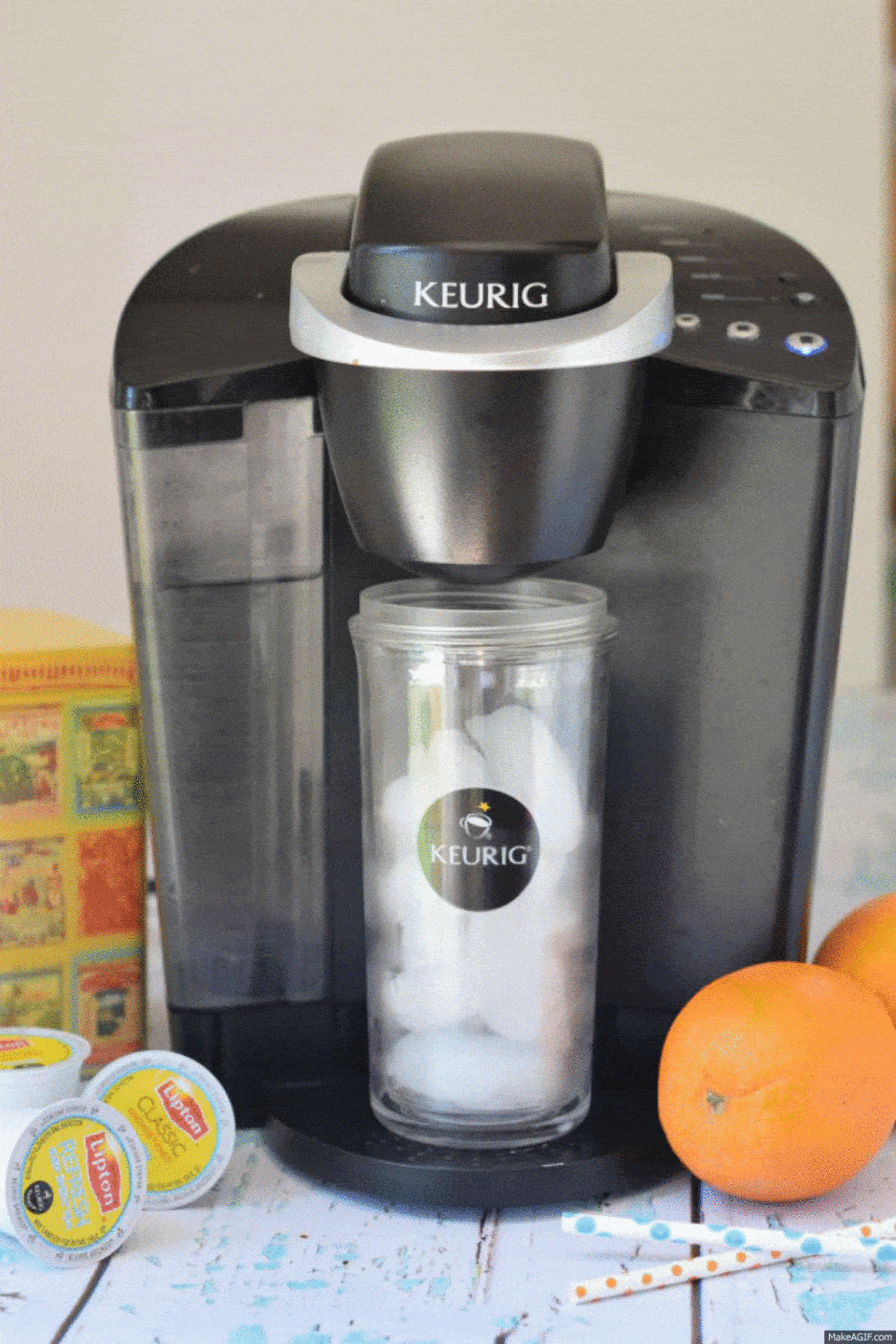 One of my favorite things about summer is sitting on my back deck with a cool drink and listening to the sounds of my kids playing in the back yard. Iced tea is such the perfect summer drink, and so perfect for sipping on the back deck, but every time I think about how much I want a big glass of iced tea, the thought of figuring out how to make it from scratch seems super daunting, and I just end up having a stupid can of diet soda.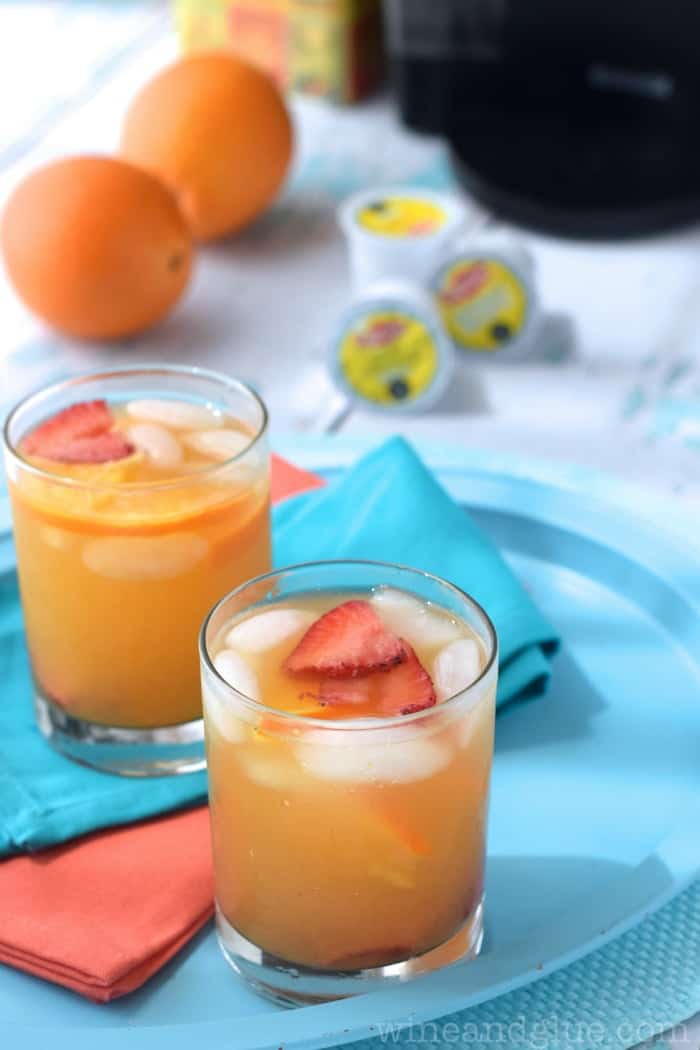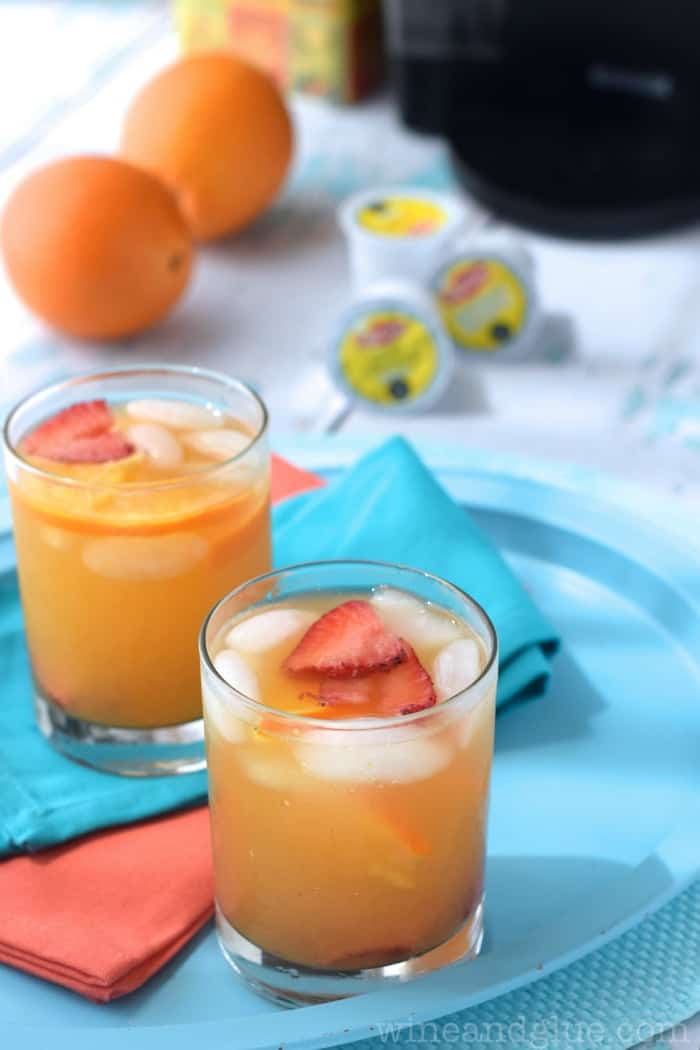 That is, until I learned about Lipton's Iced Tea K-cups! Seriously, this is the coolest thing ever. When my husband saw the Lipton Tea k-cups he said, "They should really come up with a way to make iced tea with the Keurig."
Ummm . . . that's exactly what they did! You just fill up a 16 oz (non glass) tumbler with ice, put it under the Keurig, pop in one of three flavors of Lipton Iced Tea (can I recommend the Iced Tea Lemonade?? SO good!), and brew in the 6 oz or 8 oz setting. You can see in the animated image above how quickly you go from a cup of ice to a nice big glass of cool iced tea.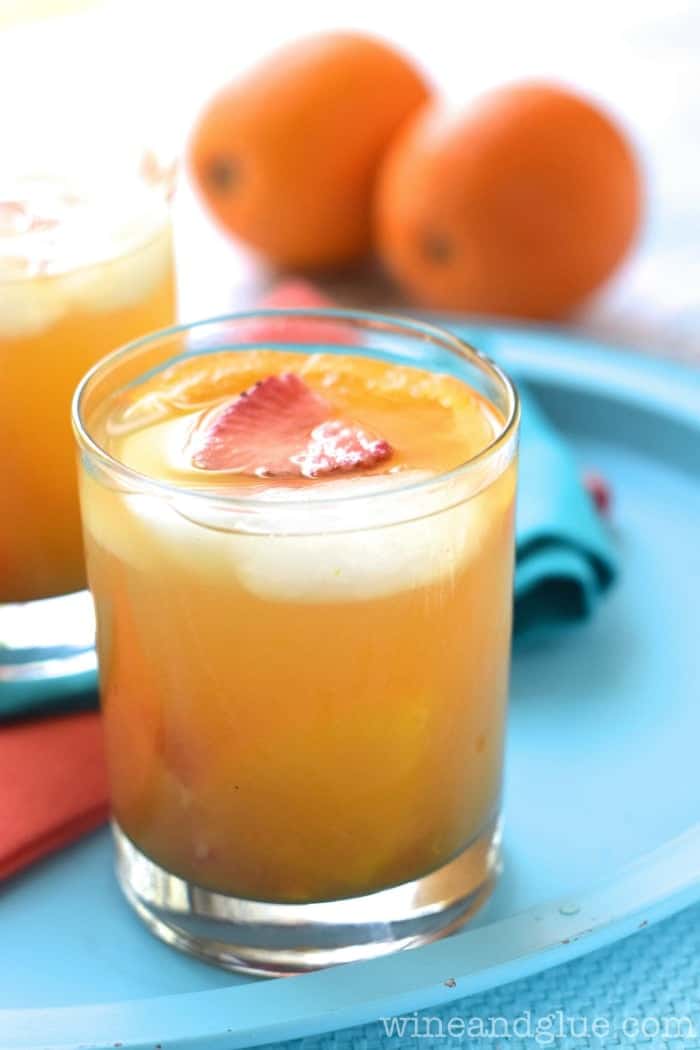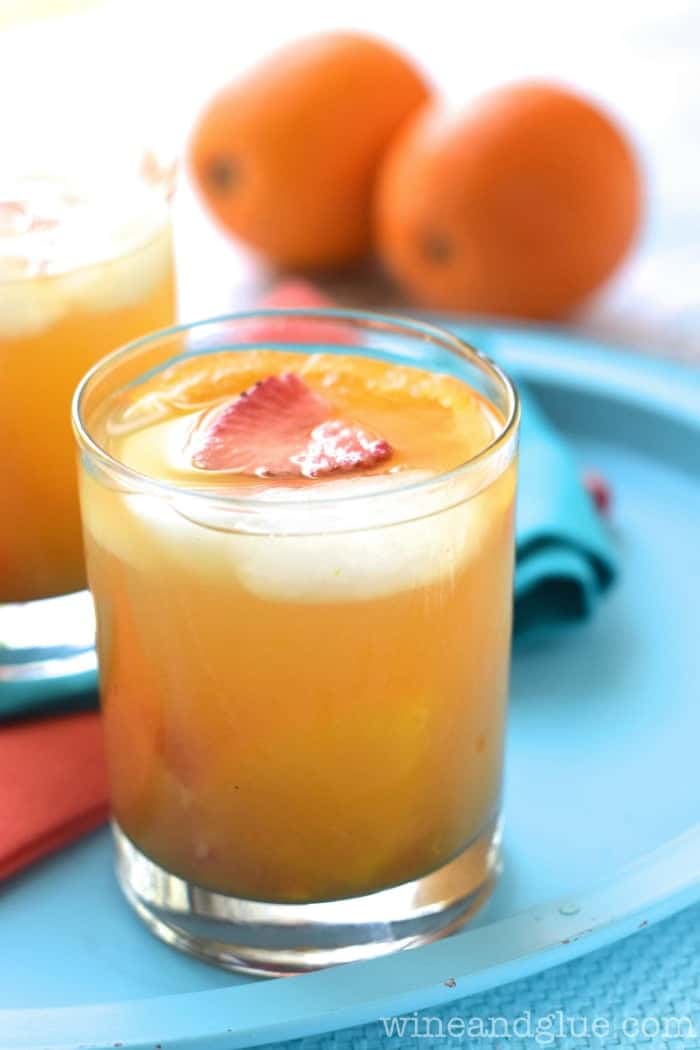 And if you, like me, are stuck at home with three small children all summer . . . three small children who like to do crazy things like dump sand over each others heads and see how many times they can say "Why" before their mother goes insane . . . then maybe you want to use your deliciously easy Lipton Iced Tea k-cups to make yourself a sweet little cocktail.
This is like a twist on a hard Arnold Palmer, and I love love love how it turned out! Plus, with the Lipton K-cups, you can go from "WHY MOM WHY????" to sipping your Tropical Tea in about three minutes.
Heck yes!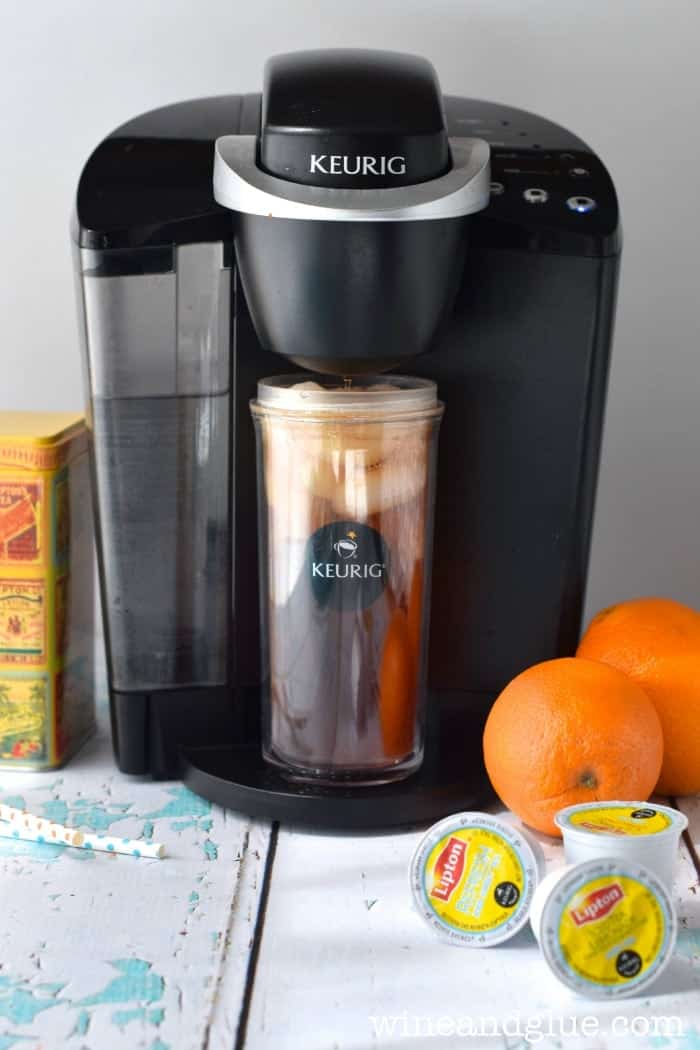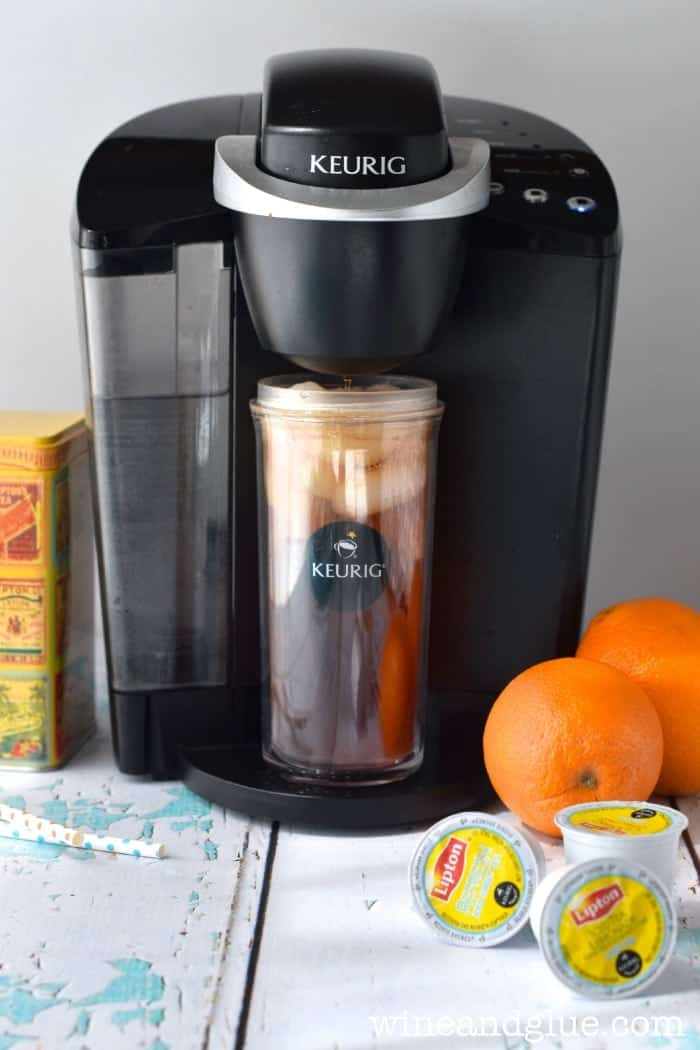 If you are looking for your own Tropical Tea getaway, you can find Lipton K-cups in online and retail stores now. And be sure to follow Lipton on Facebook and Twitter.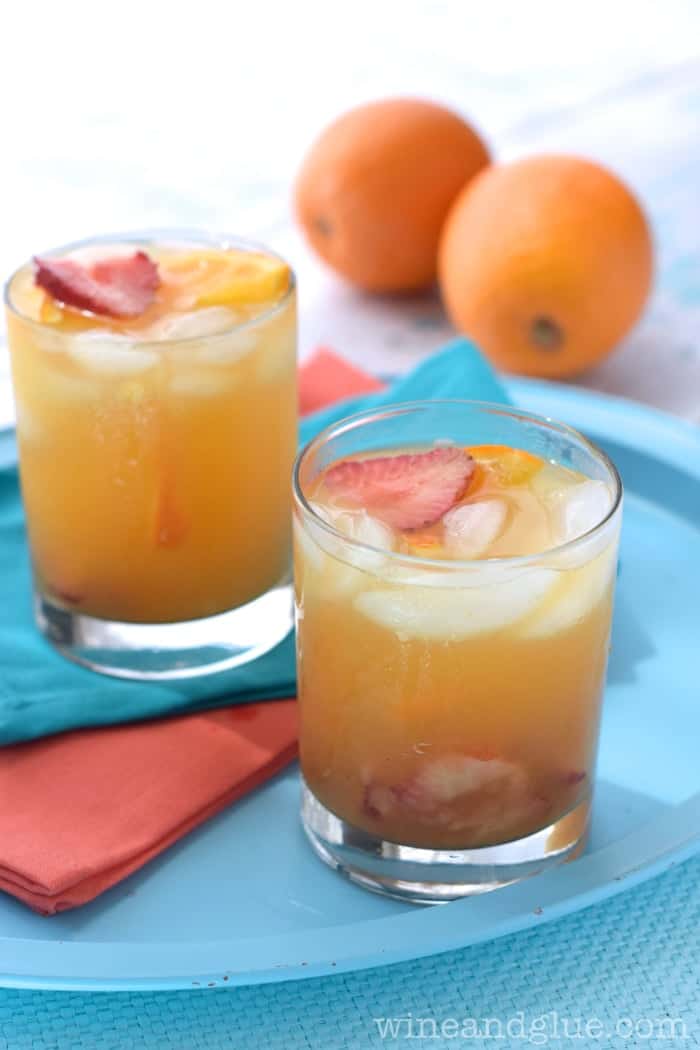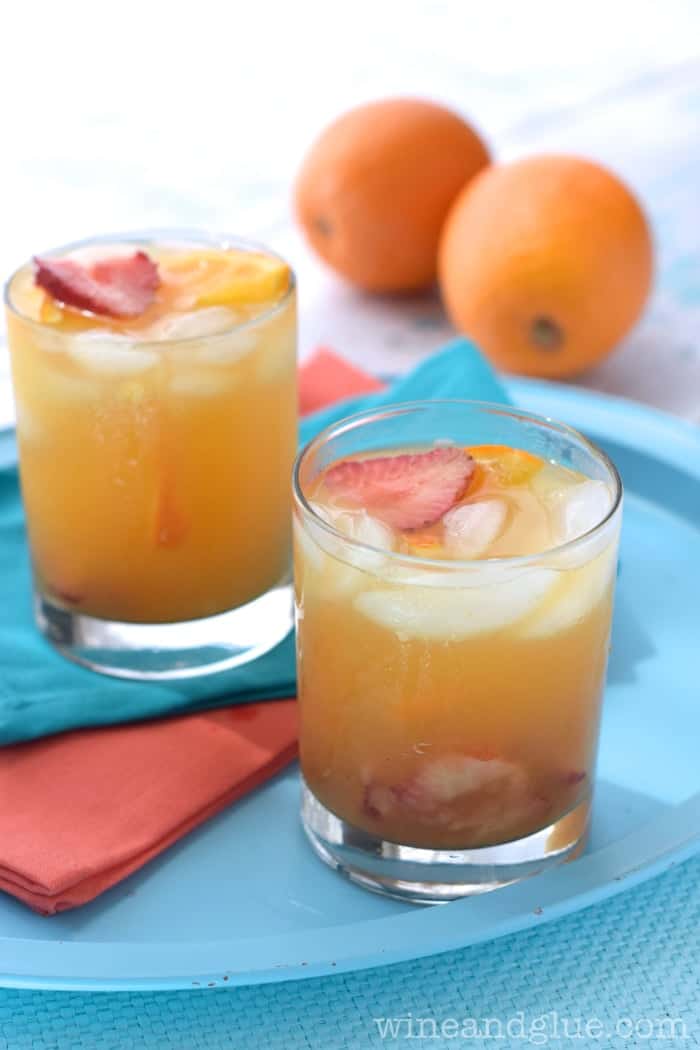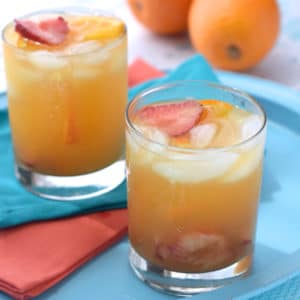 Tropical Iced Tea Cocktail
Ingredients
8

oz

brewed iced tea

4

oz

of citrus rum

4

oz

orange juice

2

slices

of orange

2

medium strawberries sliced
Instructions
In the bottom of each glass muddle one slice of orange and one sliced strawberry

Add a small handful of ice to each glass.

Mix together the tea, rum, and orange juice. Divide it between the two glasses. Stir, and enjoy.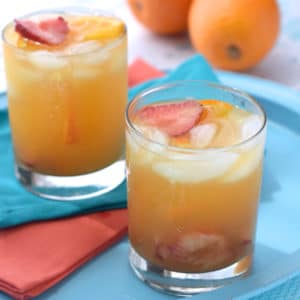 did you make this
Tropical Iced Tea Cocktail
This shop is part of a social shopper marketing insight campaign with Pollinate Media Group® and Lipton, but all my opinions are my own. #bemoretea #pmedia http://my-disclosur.es/OBsstV
This post contains affiliate links, if you click on them and then make a purchase, I make a small amount of money at no additional cost to you. Thank you in advance for supporting Wine & Glue.