These 10 Easy Cleaning Tips using household items are going to rock your world! With just a few simple items, you can make a world of difference around your house. These house cleaning tips are going to be some of your favorite go-to ideas.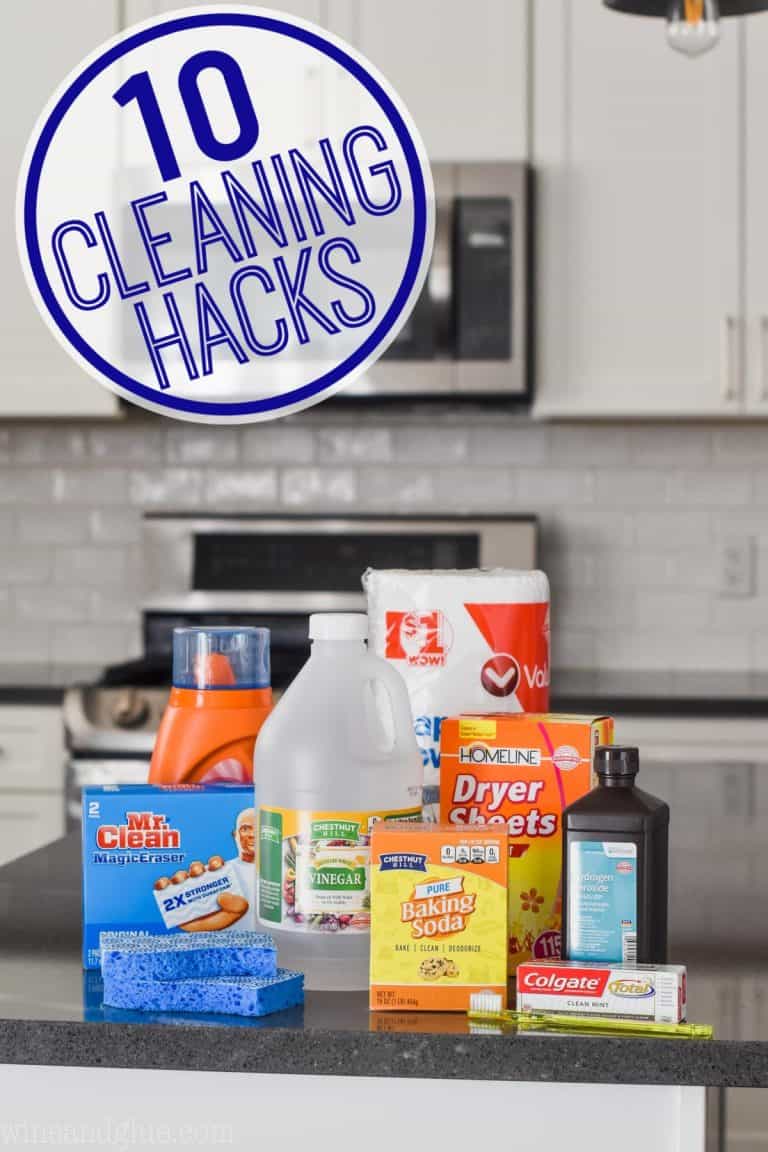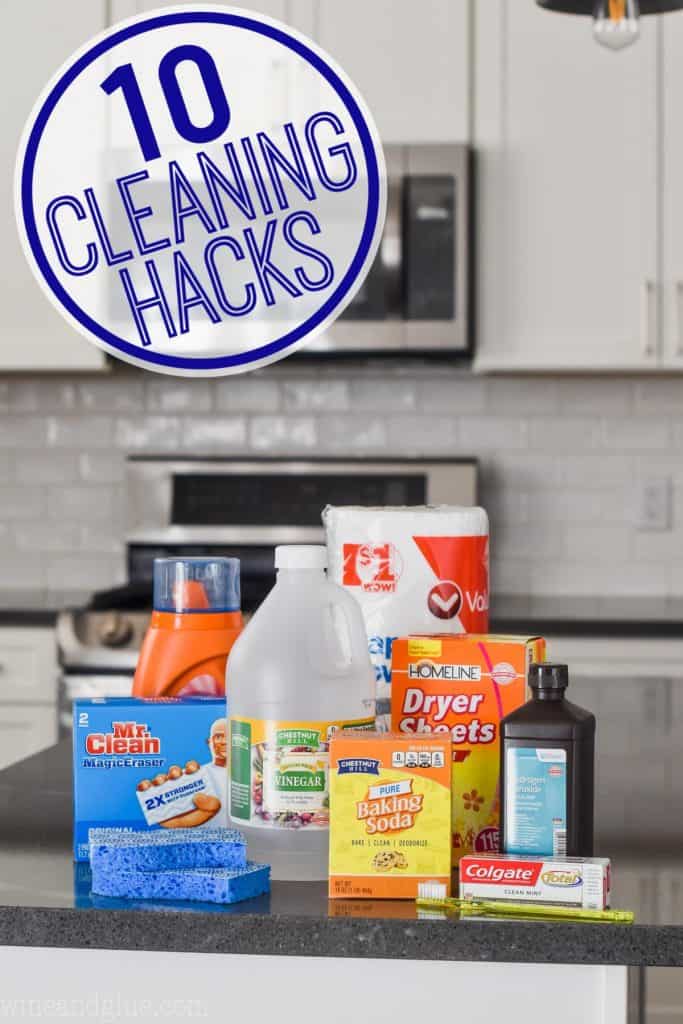 I'm so happy to be working with Family Dollar to bring you these amazing spring cleaning tips!
Cleaning Tips
It's that time of year again when you have been trapped in your house just long enough to realize what a good scrub down it needs. I know that I usually find cleaning, especially deep cleaning, super daunting. I am so excited to be bringing you these 10 Easy Cleaning Tips to make it all seem a little easier and a little more magical. I'm not even kidding.
These House Cleaning tips are made super simple with items that you have around your house, but to make sure that you always keep them and other cleaning items stocked in your house, you are going to want to head to Family Dollar! Everything used in these tips can be found at Family Dollar for less than you would normally find them!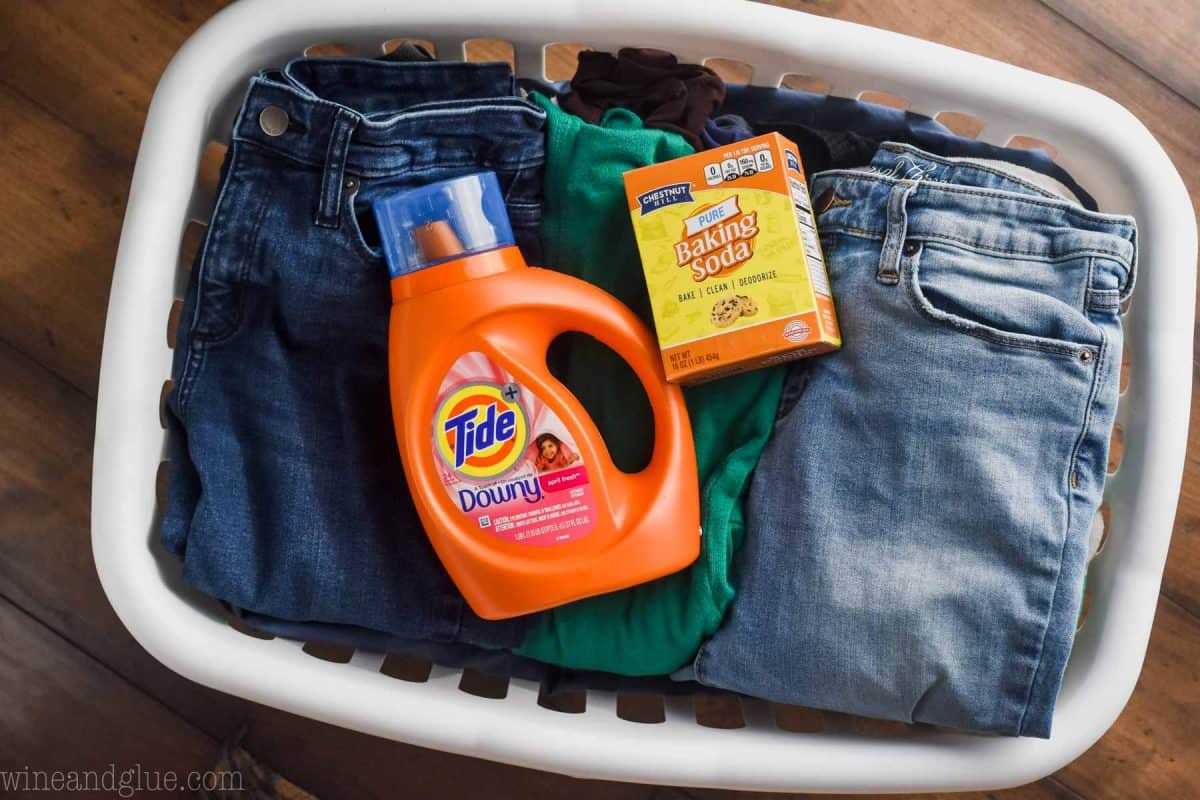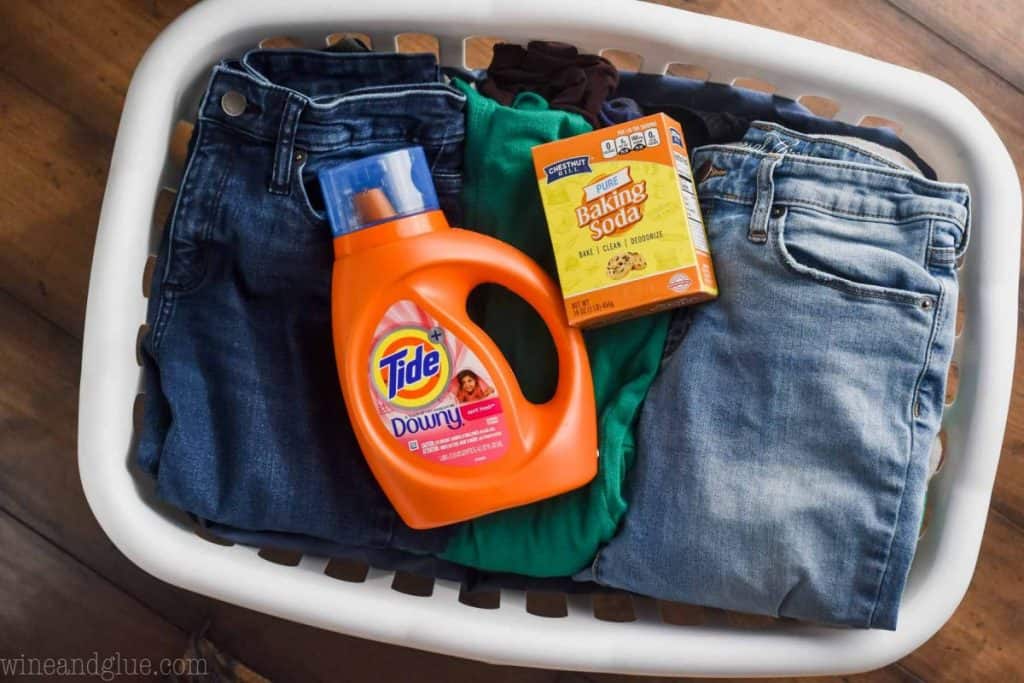 Hack 1: Baking Soda Laundry Hack
This one is so simple, my kind of cleaning tip! Just add half a cup of baking soda to your load of laundry and then add your detergent as you normally would. Word on the street is that this will make your whites whiter and your colors brighter. The biggest thing I've noticed is that it makes my clothes smell incredibly clean and fresh! I just did this again on my kids' hooded towels and they smell brand new!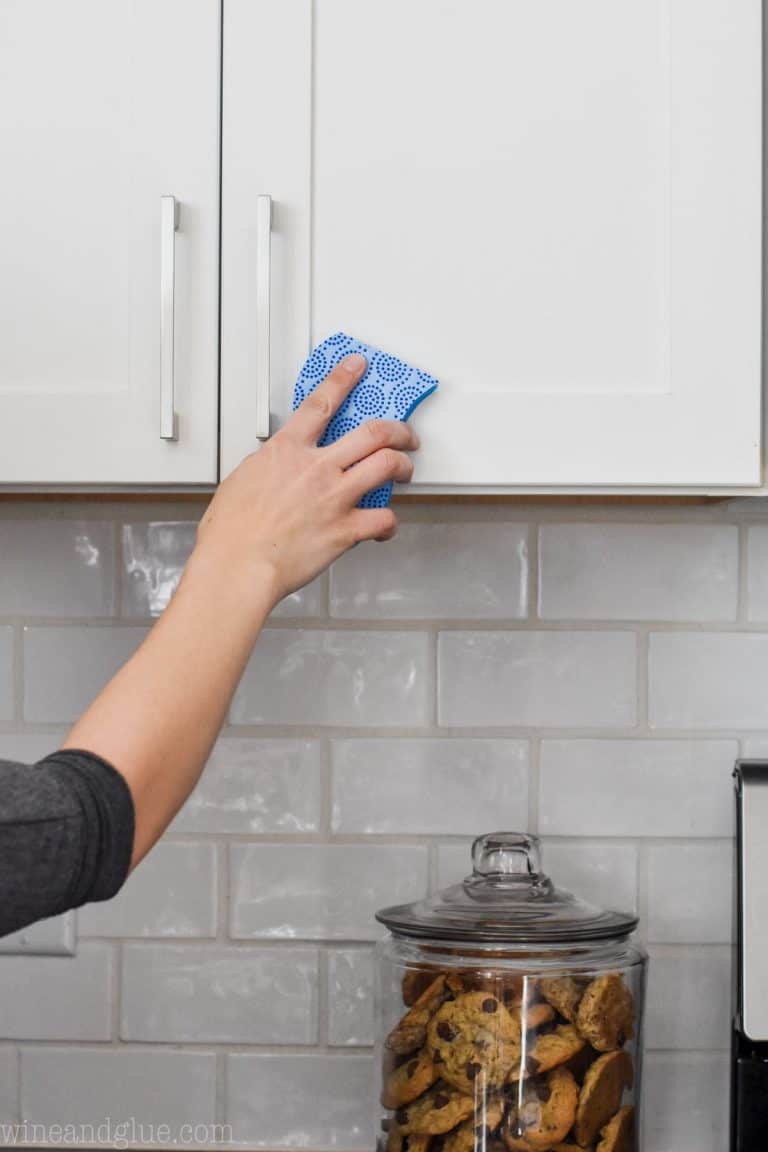 Hack 2: How to Easily Clean Grease off Cabinets
Grease on cabinets makes me crazy because it's so so gross. It's so easy to get it there from regular stove top cooking, and it's so hard to get off. Not anymore! I am in love with this cleaning hack! Just get a regular sponge wet, throw it in the microwave for a minute (Be careful! It could be hot!), and then use your favorite cleaning solution. The grease will come off much more easily. So next time you make some of my grandma's Italian Meatballs, do this trick after!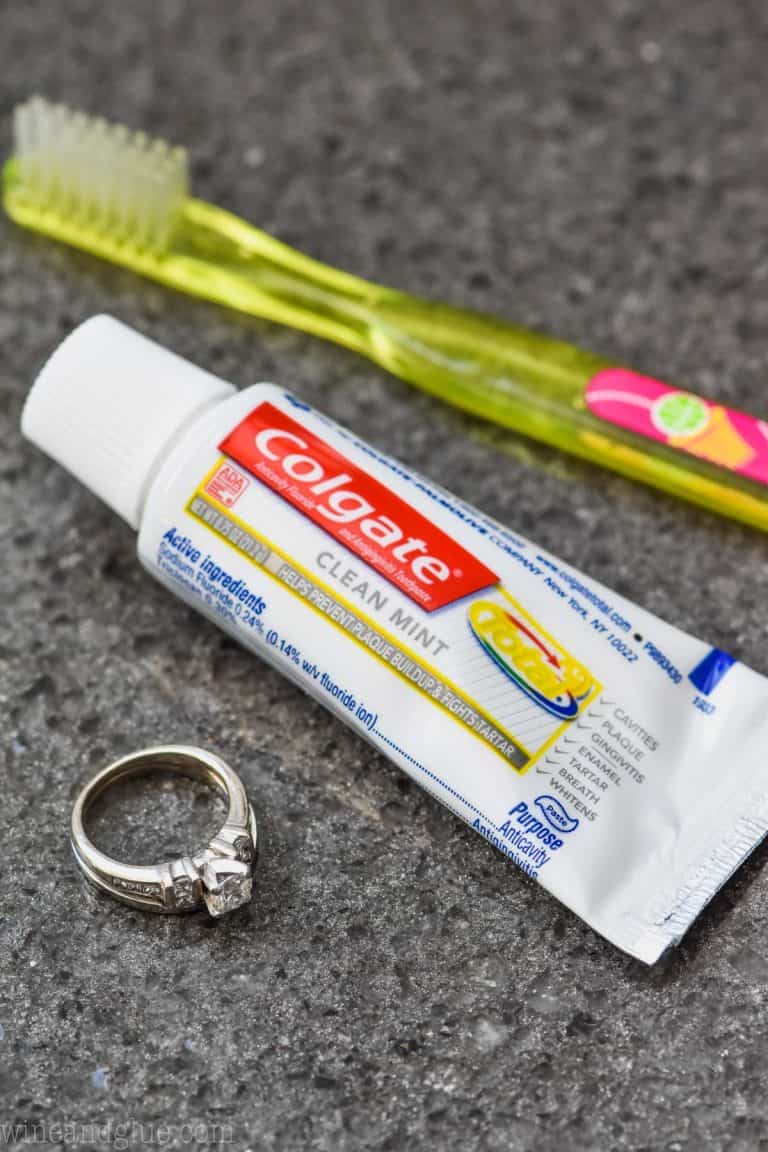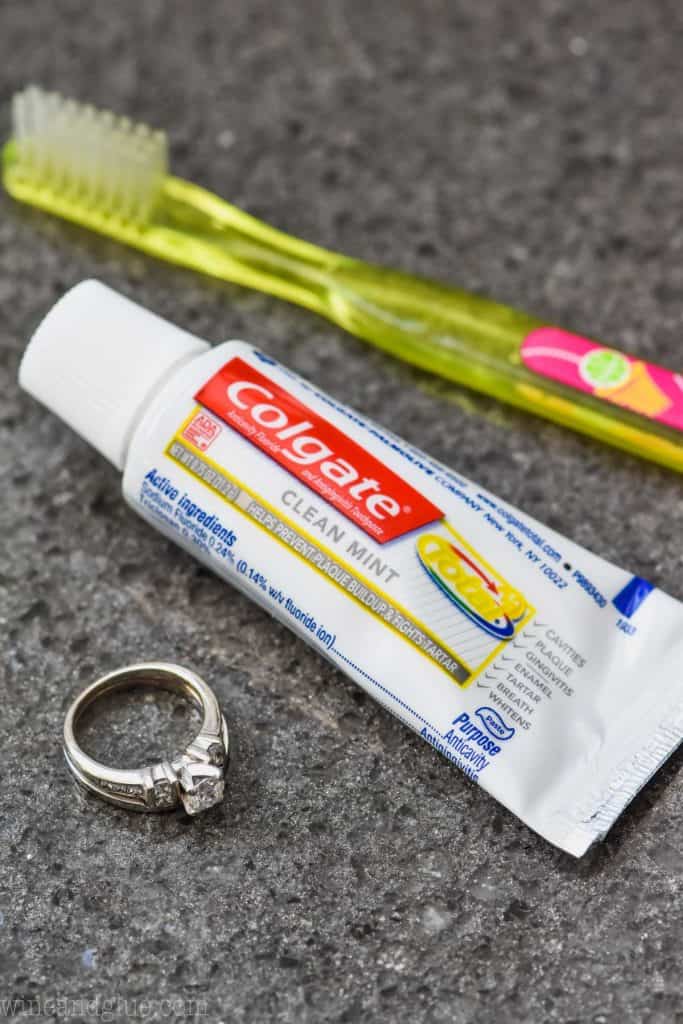 Hack 3: Use Toothpaste to Make your Diamond Ring Sparkle
I couldn't believe how well this cleaning trick worked!
Throw your engagement ring in a small bowl filled with a little bit of dish soap. Let it soak about 10 minutes.
Use a clean toothbrush to brush away much of the grime.
Use a small amount of toothpaste on the tooth brush and scrub just the diamond.
Rinse the ring under some warm water.
After cleaning off the toothbrush, brush away any residual toothpaste from the diamond.
Let the ring soak one more time in the soapy water for about four minutes.
I have been making so many Oatmeal Chocolate Chip Bars lately, that my ring desperately needed a cleaning, and this did the job! It was so sparkly after!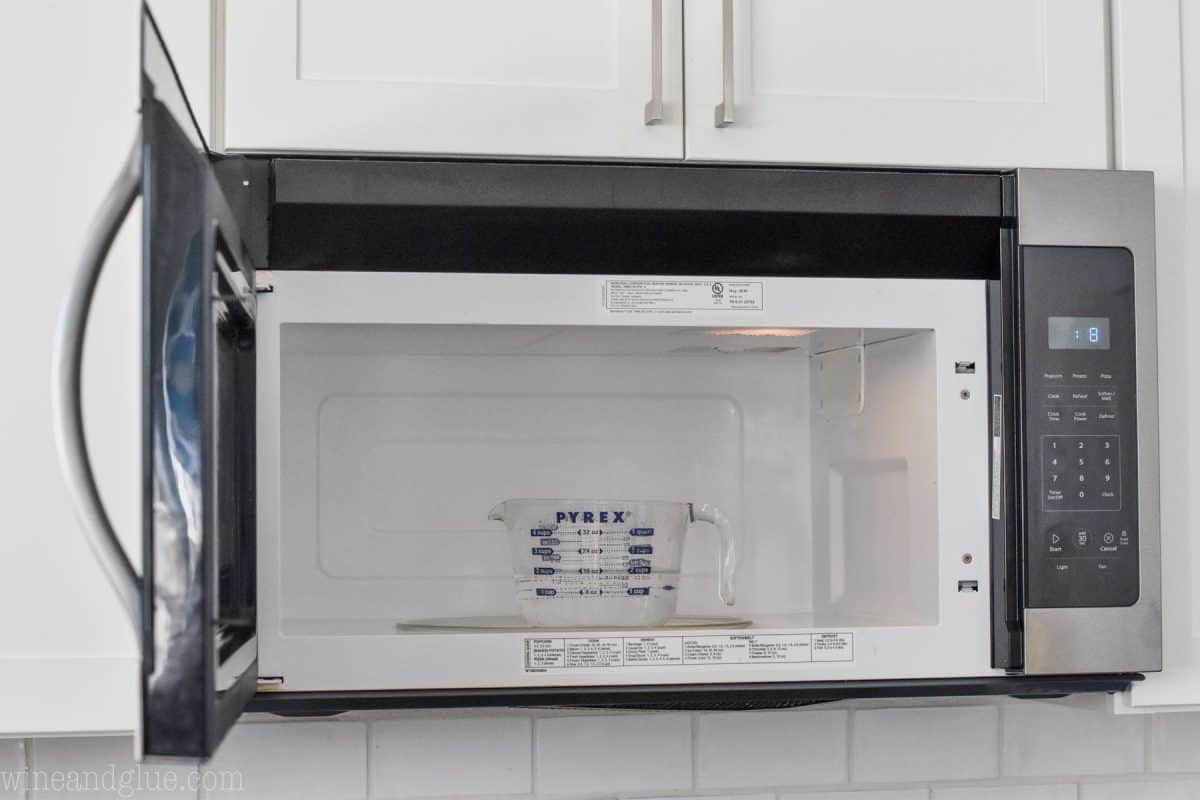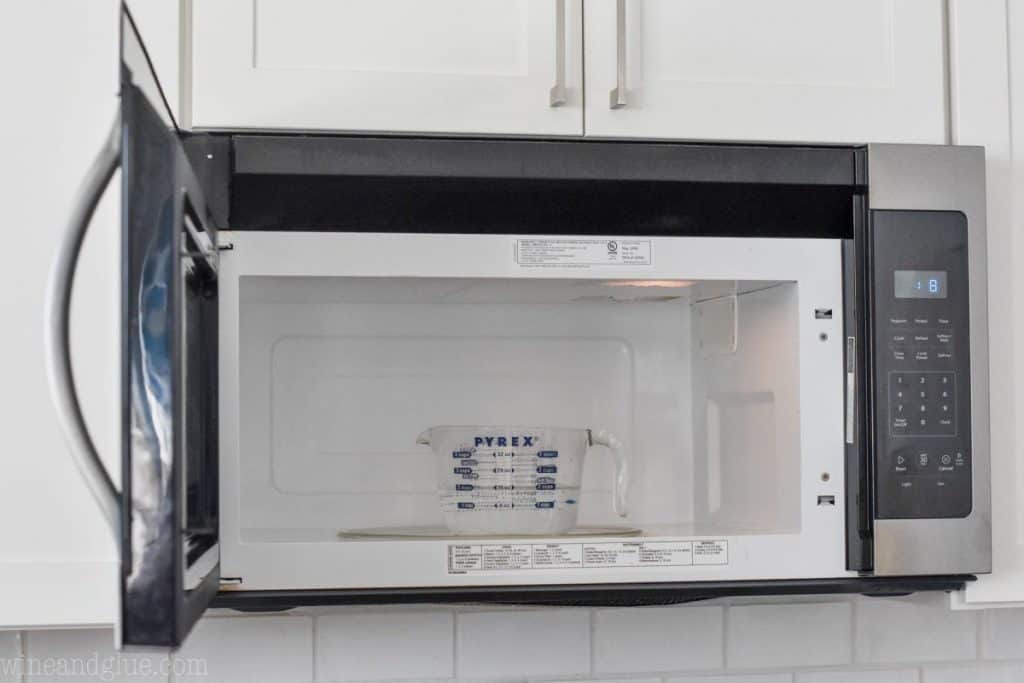 Hack 4: Easily Clean Your Microwave Using Vinegar
This spring cleaning tip might be my favorite one. Combine equal parts water and vinegar in a measuring cup. I did one cup vinegar and one cup of water in a four cup measuring cup because then I didn't have to worry about overflowing. Cook the mixture in your microwave on high for two minutes. Afterwards, use a rag or paper towel to easily wipe away built up grime. You won't believe how easily it wipes away.
A week or two I was making my Chocolate Chip Banana Bread and I put the butter in for too long. It exploded! This trick worked perfectly! It helped get all the butter residue off the top of the microwave without any scrubbing!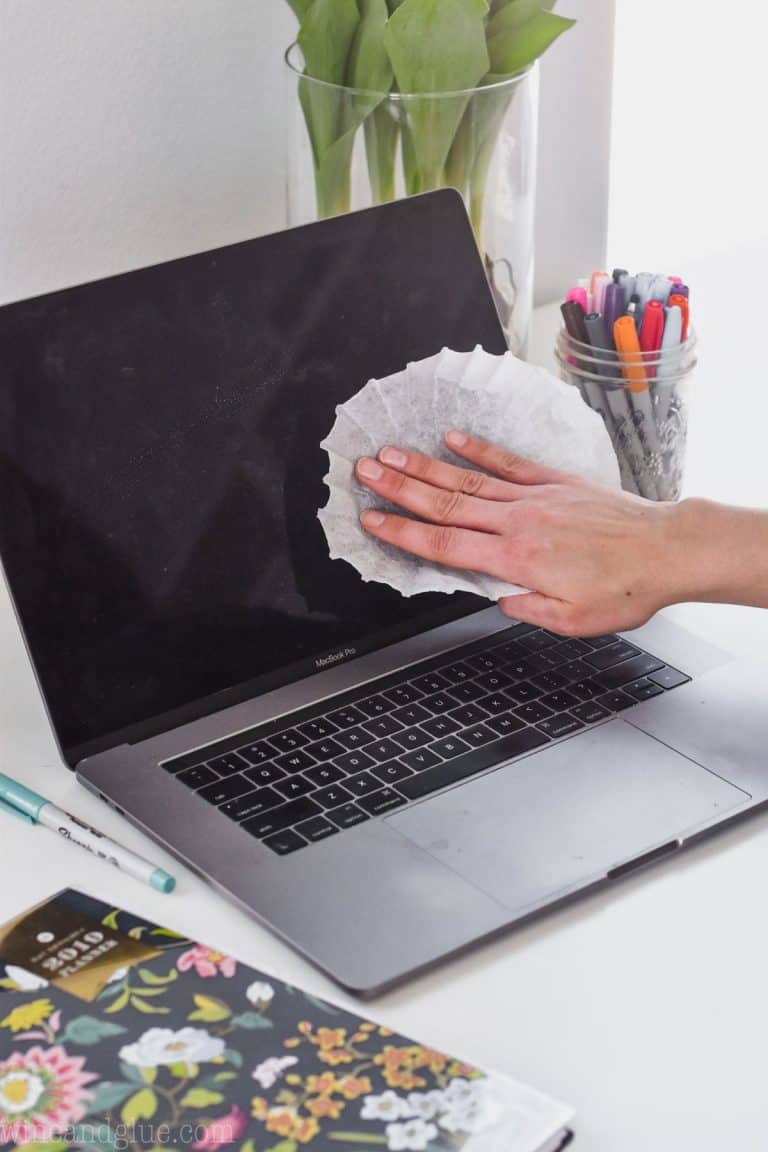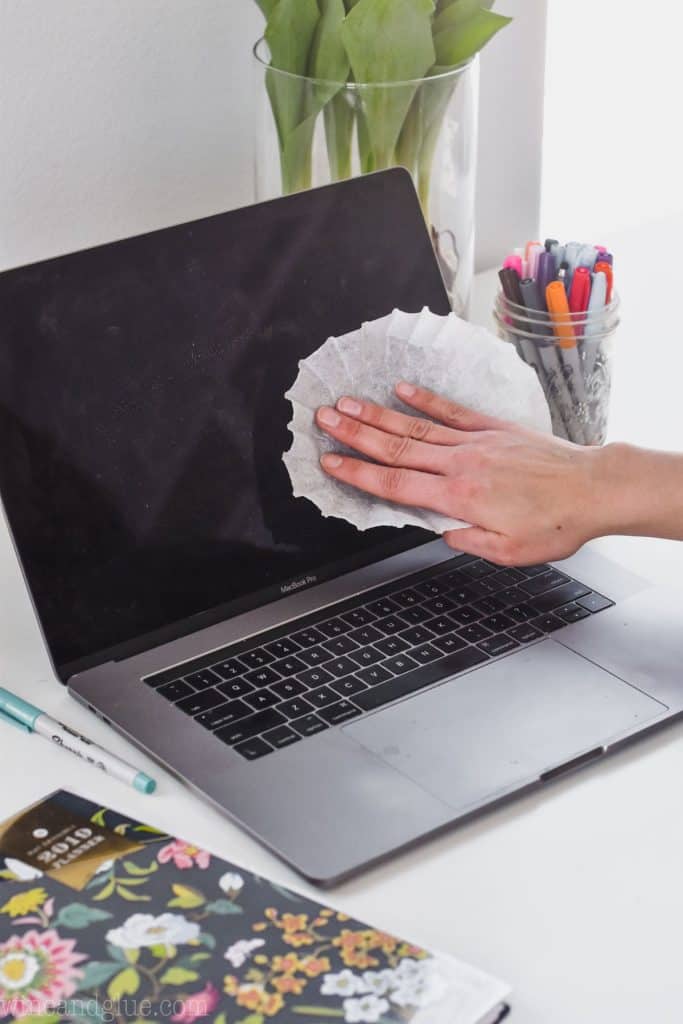 Hack 5: Use Coffee Filters to Clean Electronics
If there is one thing I definitely need to clean, it is my computer and it always gets neglected. I love this easy trick! Coffee filters come so many to a pack for so little when you buy them at Family Dollar. It's totally easy to just keep these guys with my office supplies and give my computer a good dusting when I can't really see to edit my photos anymore (eeek!).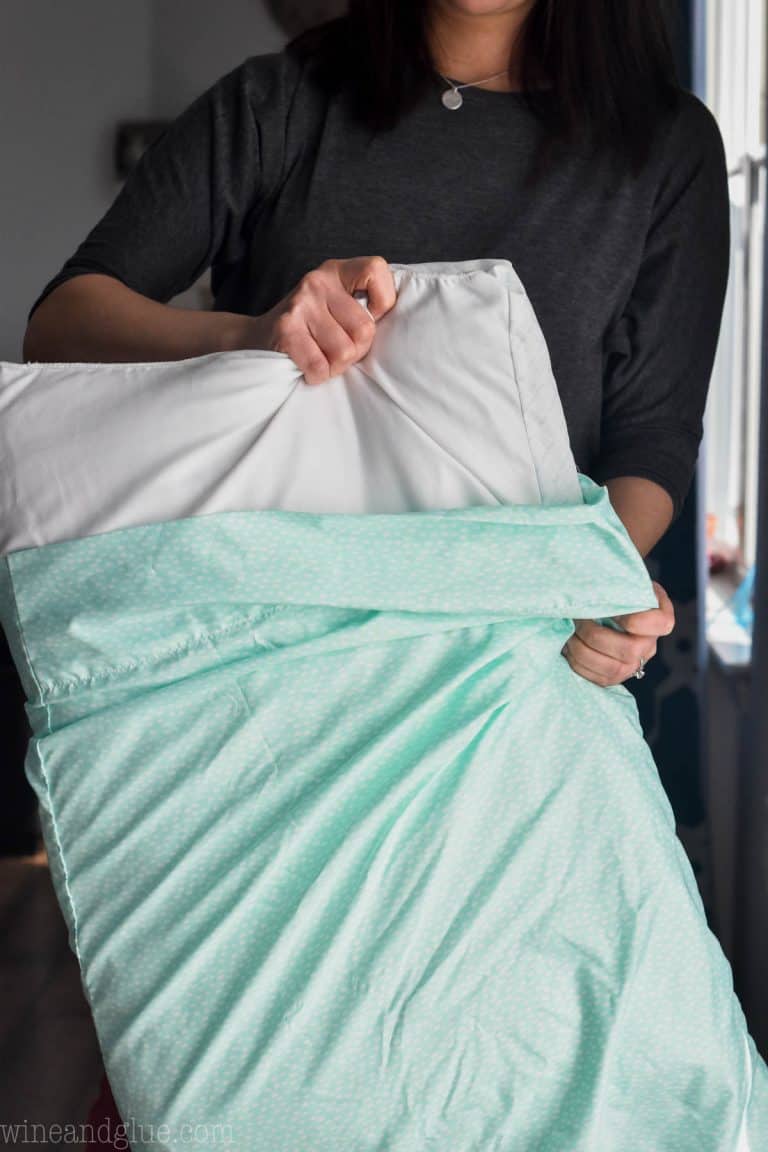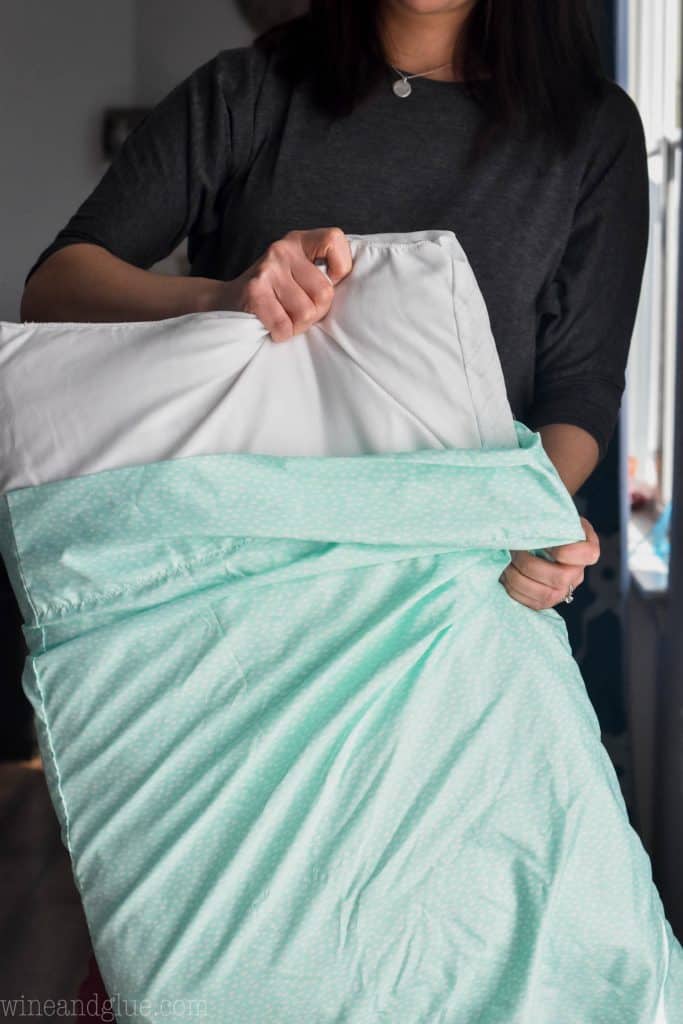 Hack 6: A Pillow Case Makes Cleaning a Ceiling Fan EAsy
This is such a genius cleaning tip! Next time you are ready to do a load of laundry, pull your pillow case off of your pillow.
Wrap the pillow case around the blades of your ceiling fan, pulling backwards.
You will pull all of the dust off of the ceiling fan blade with the inside of your pillow case and it will fall right into the inside of the pillow case.
Empty the dusty pillow case into the garbage can and throw it into the laundry!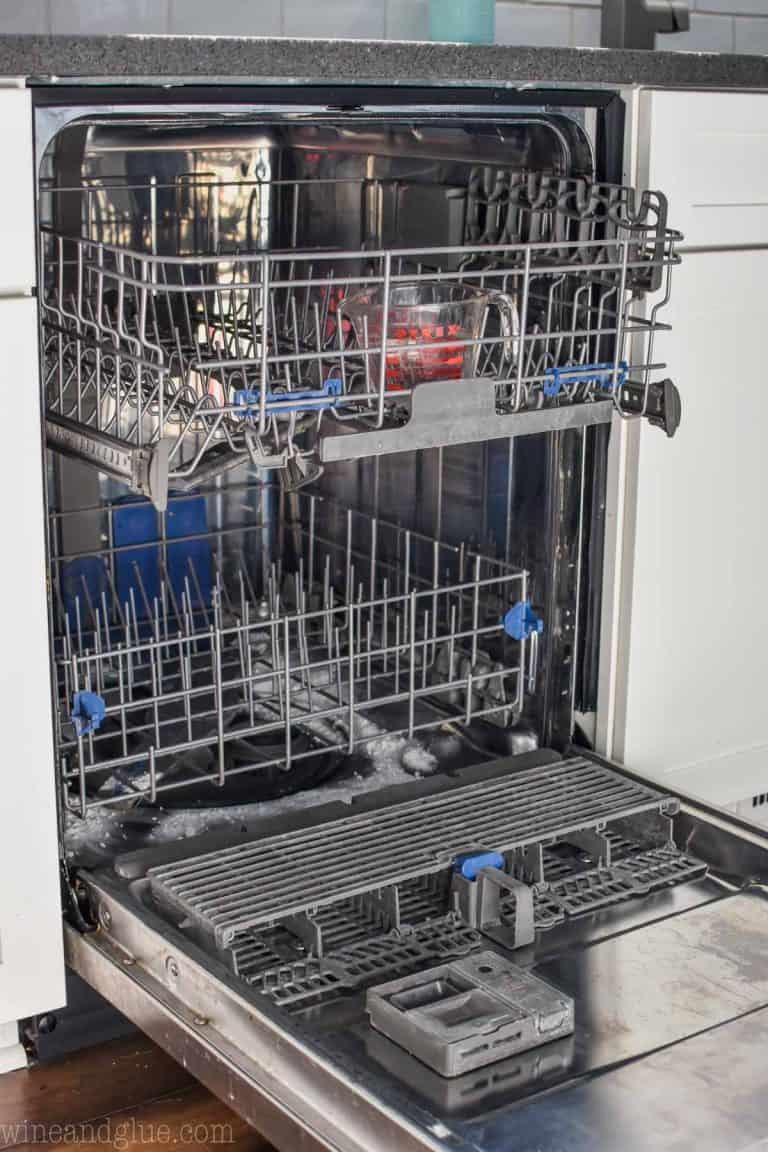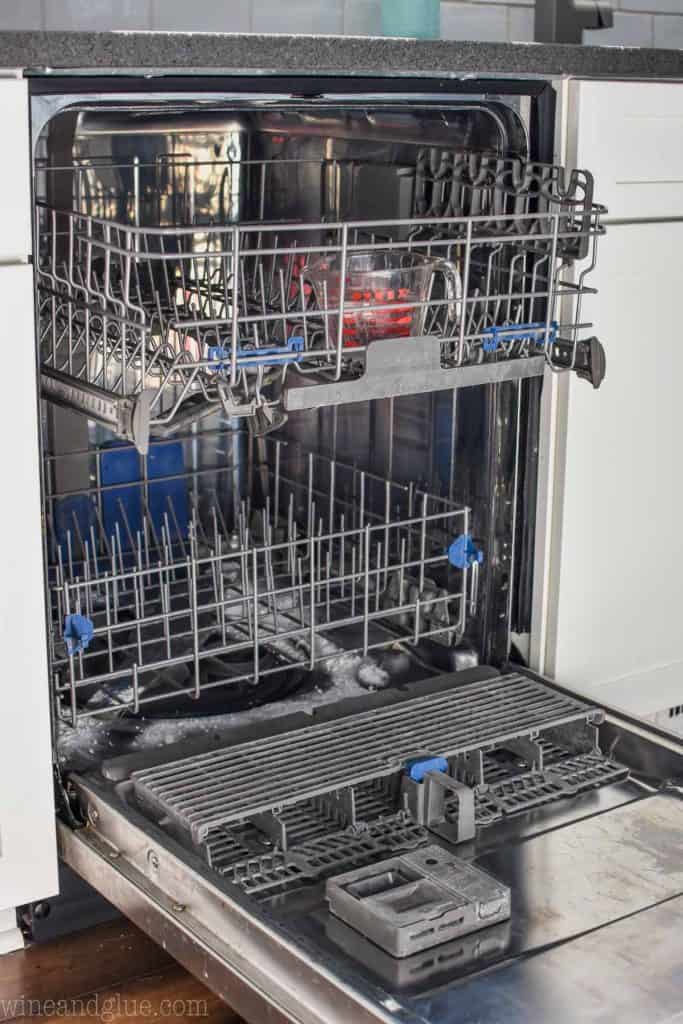 Hack 7: A Fast and Easy Way to Clean Your Dishwasher
I use this dishwasher cleaning trick all the time! It's a great way to deodorize your dishwasher quickly.
Wash out your filter. (You can find it in the bottom of your dishwasher and it usually just twists out).
Wipe around the door of your dishwasher with a paper towel to eliminate more grime.
Pour a cup of baking soda in the bottom of the dishwasher.
Place a cup of vinegar in the top rack.
Run the cycle as normal.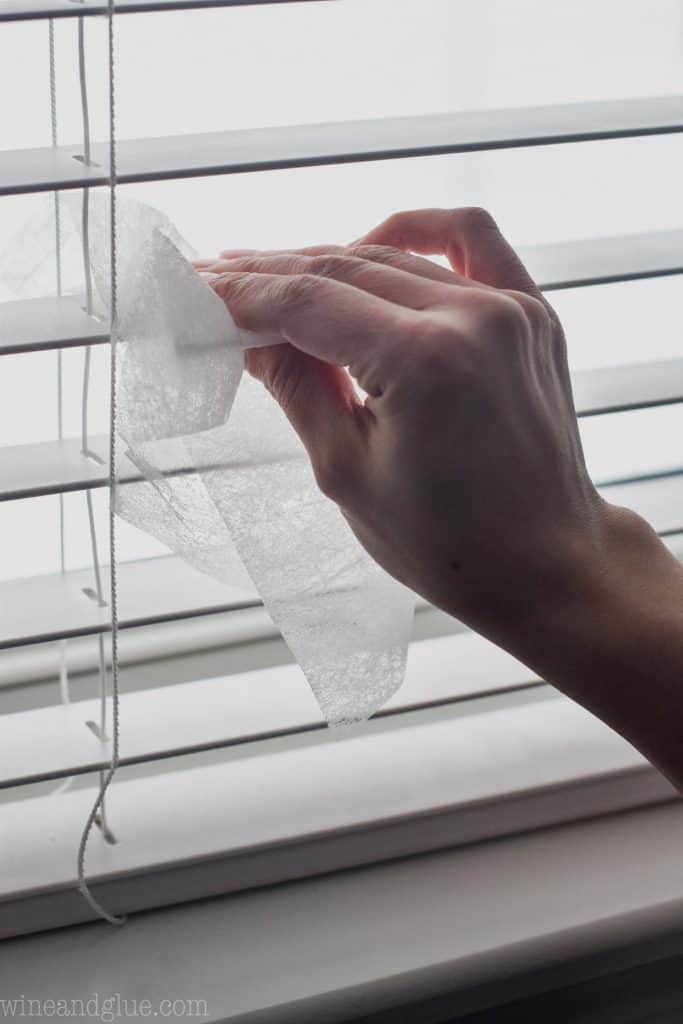 Hack 8: Use Dryer Sheets to Clean Blinds
Dryer sheets come in handy for so many things, but especially dusting! The beauty of using a dryer sheet – besides how inexpensive I was able to buy it – is that it doesn't just take off the dust. It keeps the dust off! The solution in a dryer sheet helps dust from building up on your blinds in the future, meaning that you will need to clean it less going forward. Guys, that's my kind of cleaning tip!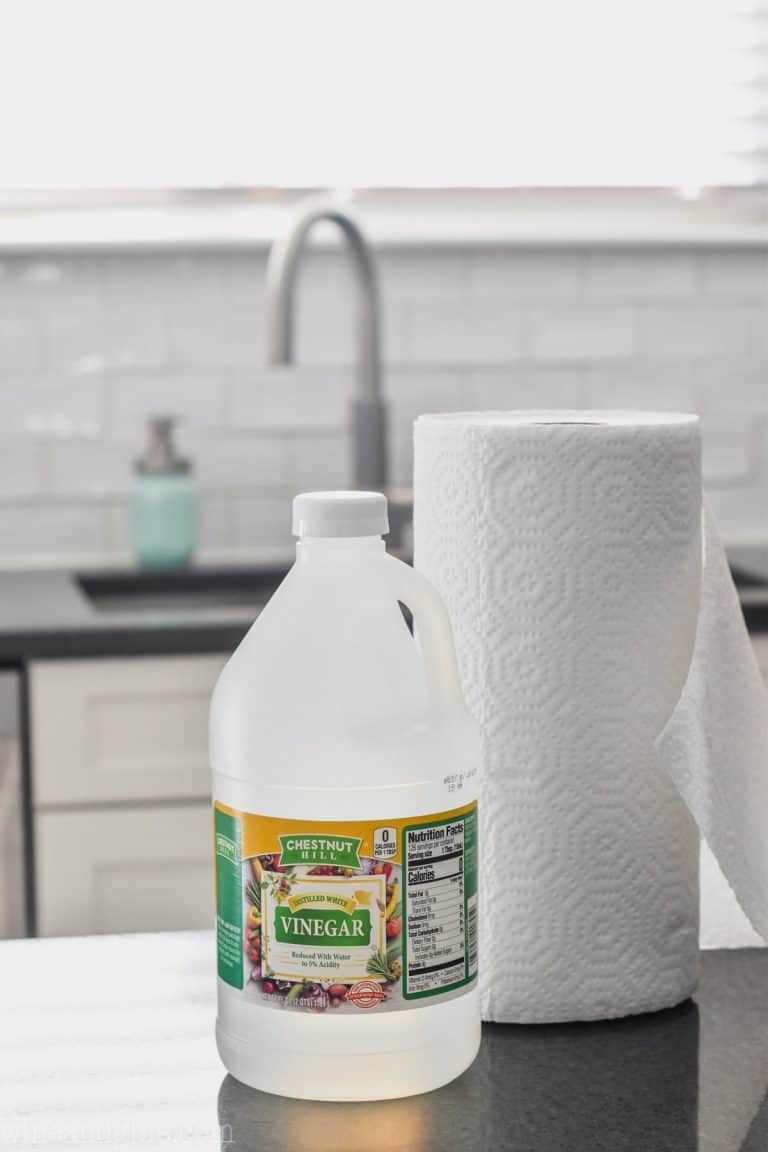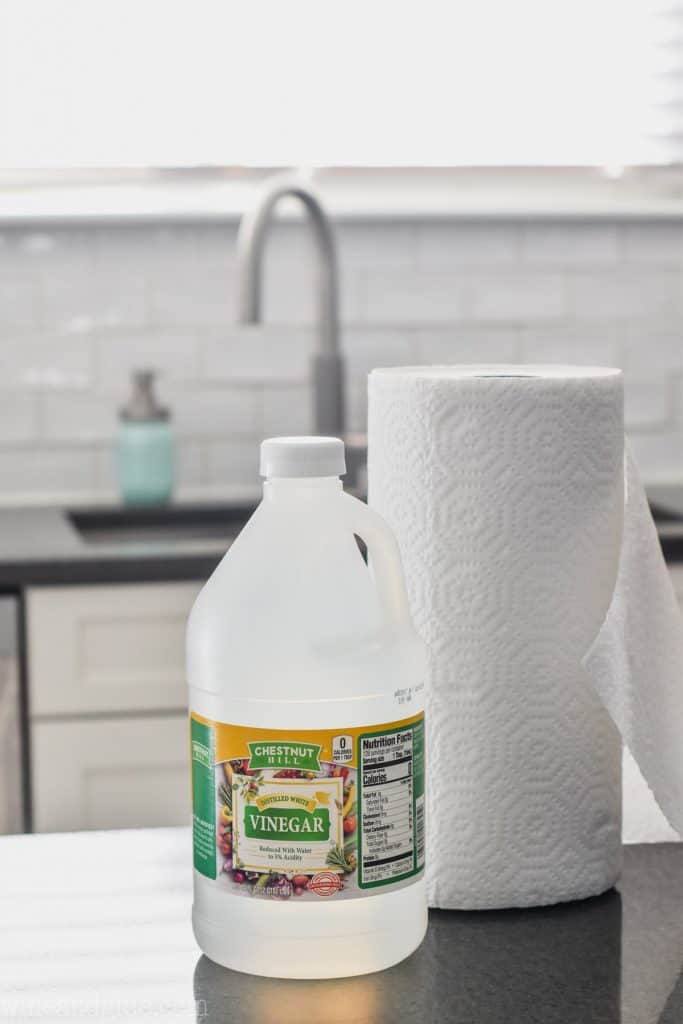 Hack 9: Make Cleaning Built Up Mineral Deposits on Sinks Easy
Even with a water softener, the water in our municipality is so hard that we get mineral deposits in our sinks. A super easy (and inexpensive!) way to take care of that is to soak a paper towel in vinegar and let it rest on the sink over the mineral deposits. Let it sit there for about a half hour, then gently wipe away the mineral deposits.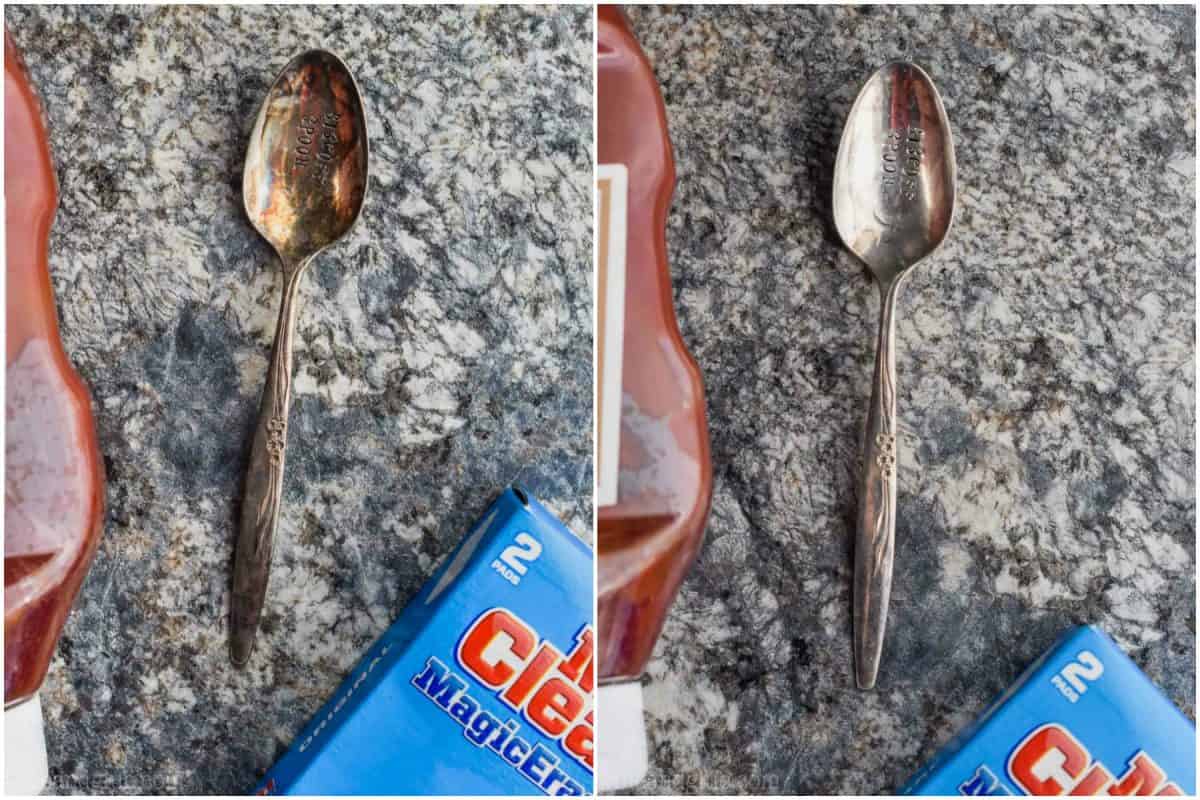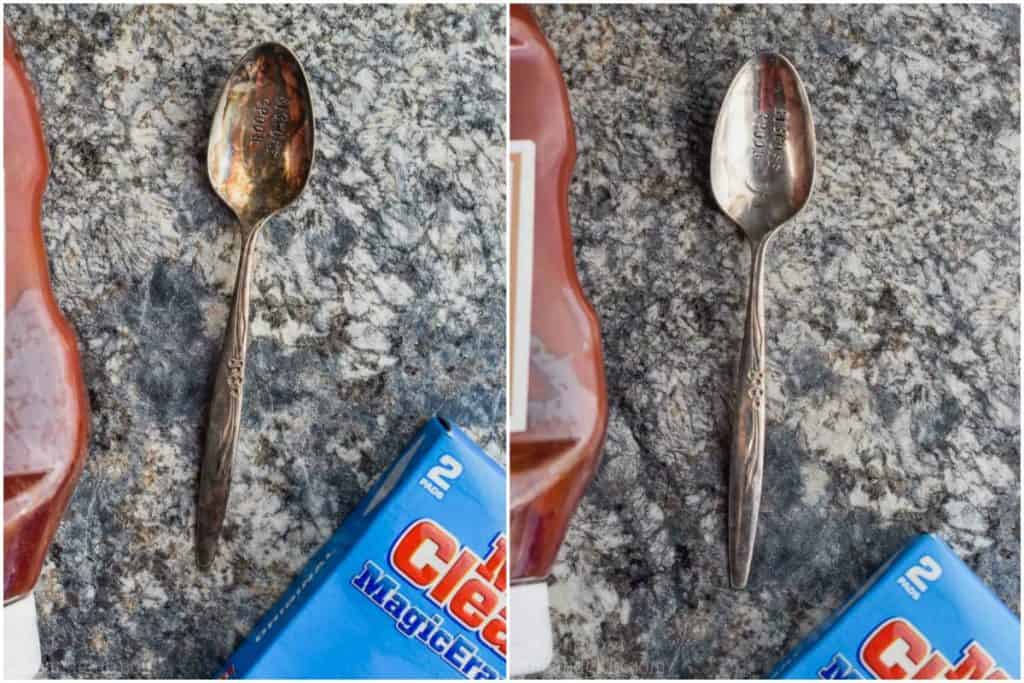 Hack 10: Easily Clean Silver with Ketchup and a Magic Eraser
I have heard forever that you can use ketchup to clean silver, but it hasn't worked for me. I decided to give it another go, but this time added in the help of a Mr. Clean Eraser. It worked like a dream! (Disclaimer:  If this is a very sentimental piece of silver, try it on just a small part of it at first.)
Coat your piece of silver in a thin layer of ketchup.
Let it sit for about 15 minutes.
Wash off the ketchup.
Scrub the silver with the Magic Eraser.
Watch all the grim and grit disappear!