These Cake Batter Truffles are made in the microwave! And so so so yummy! Good luck only eating one!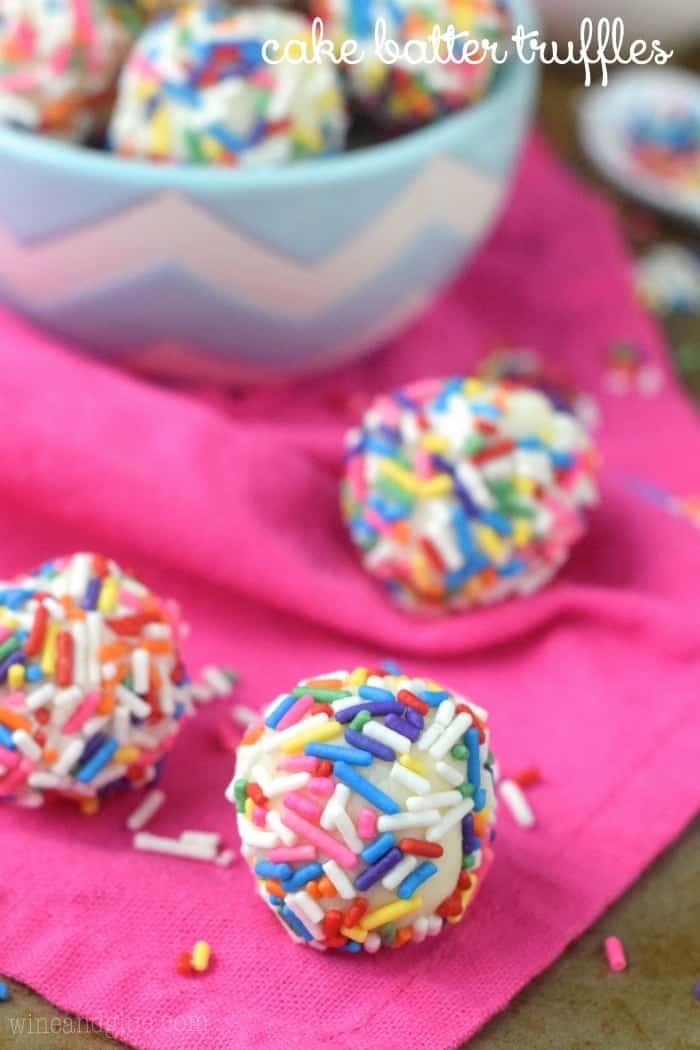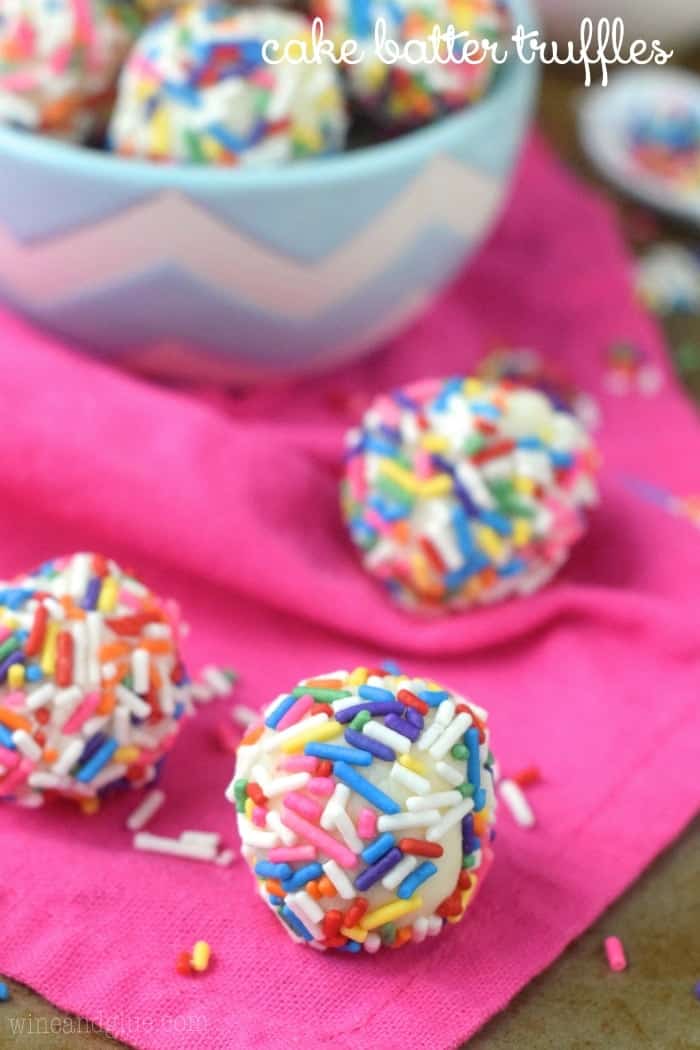 My husband sometimes hates that I blog.
Mainly because he knows that any ridiculous thing he says or does has the potential to be written about or photographed and shared with the whole inter webs.
He lives in fear.
As he should.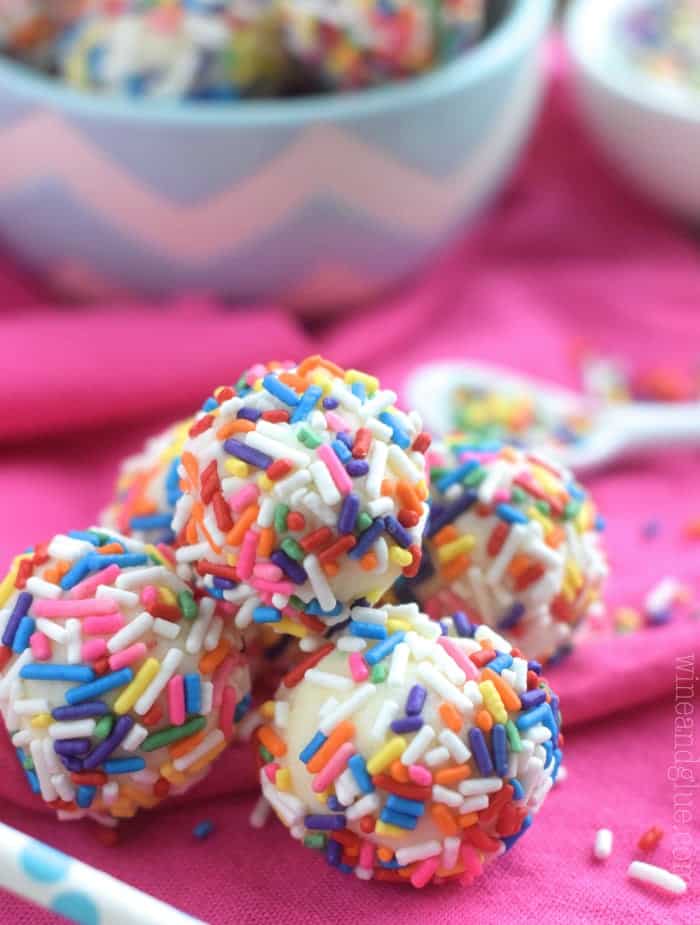 So . . . .
Just the other day, my dear amazing loving husband (who probably should stop reading this post here so that he still wants to share a bed with me) went to pick up sushi for me for dinner! Yay! It was really the best kind of night. The kids were in bed, I was sipping wine, and my husband was headed home with sushi so we could watch winter premier of Scandal together. #winningatlife
He has been gone awhile, but not like an unusually long time, when my phone rings.
It's my dear loving husband (who seriously should stop reading) and he is apologizing for how long it took him.
Now. This seems odd.
First, it hasn't been all that long . . . and second, well, if I had complained about how long it had taken for him to get home with my sushi, he probably would have shoved my California Roll in an unsavory location.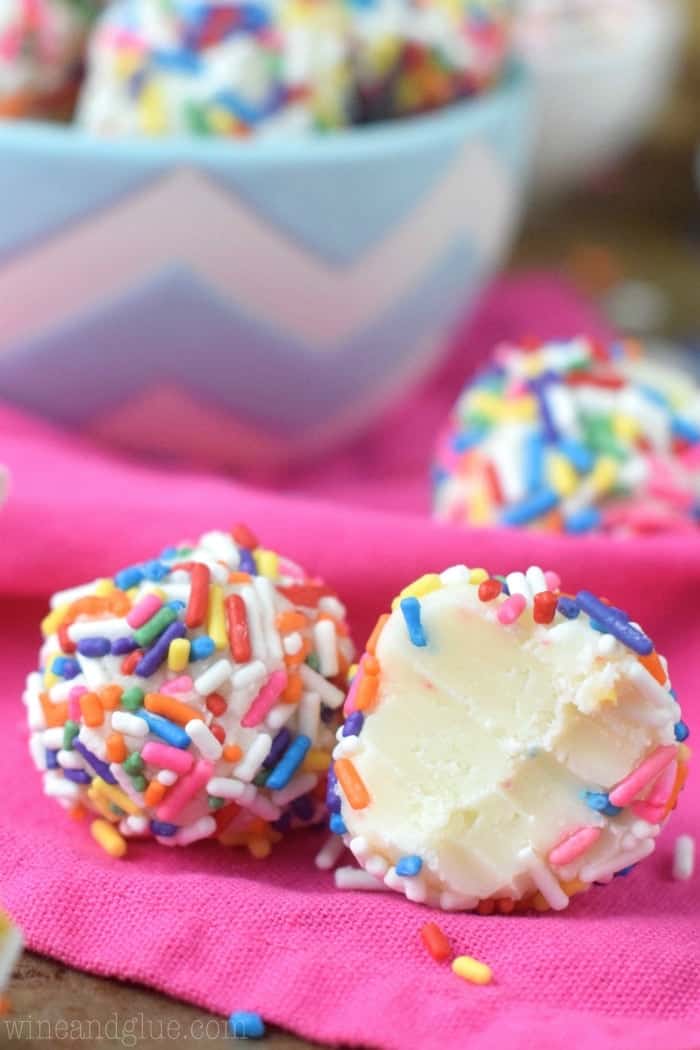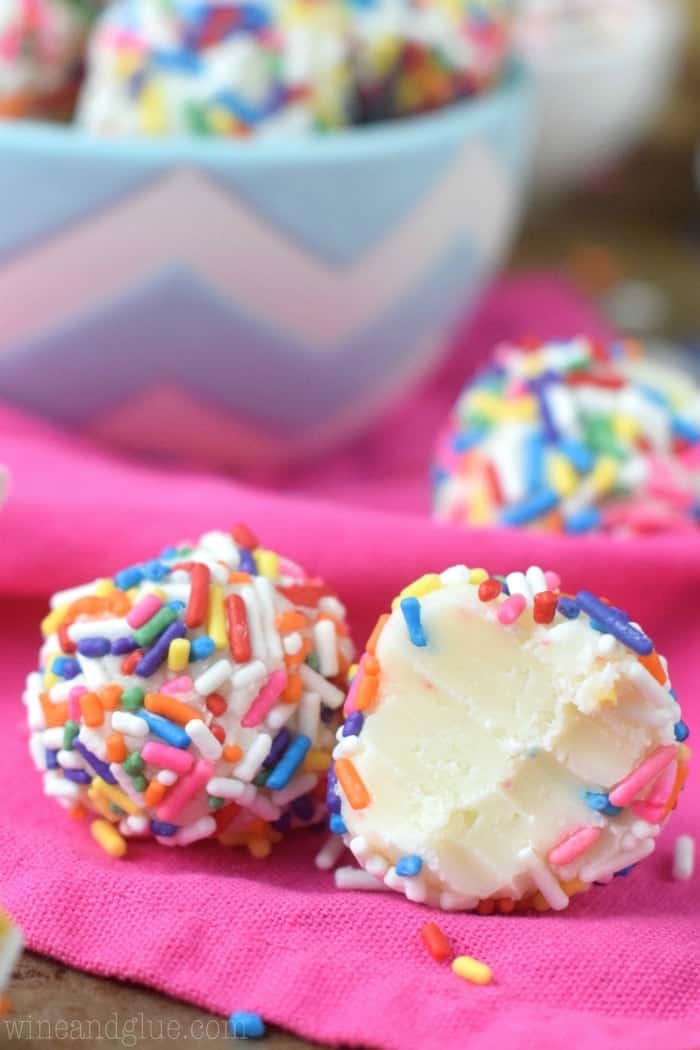 So after he kind of ignored me saying it was weird that he apologized for how long it took, he went on to talk about this group of women who came into the sushi restaurant while he was waiting for our order and started retelling me all the things that they said to him . . . . I got the fuuuuuuulllllll play by play.
Ah. It has all become clear.
"Soooooo, you were actually just calling to let me know that you got flirted with."
"Maybe."
"I'm sooooooo blogging about this."
Dial tone.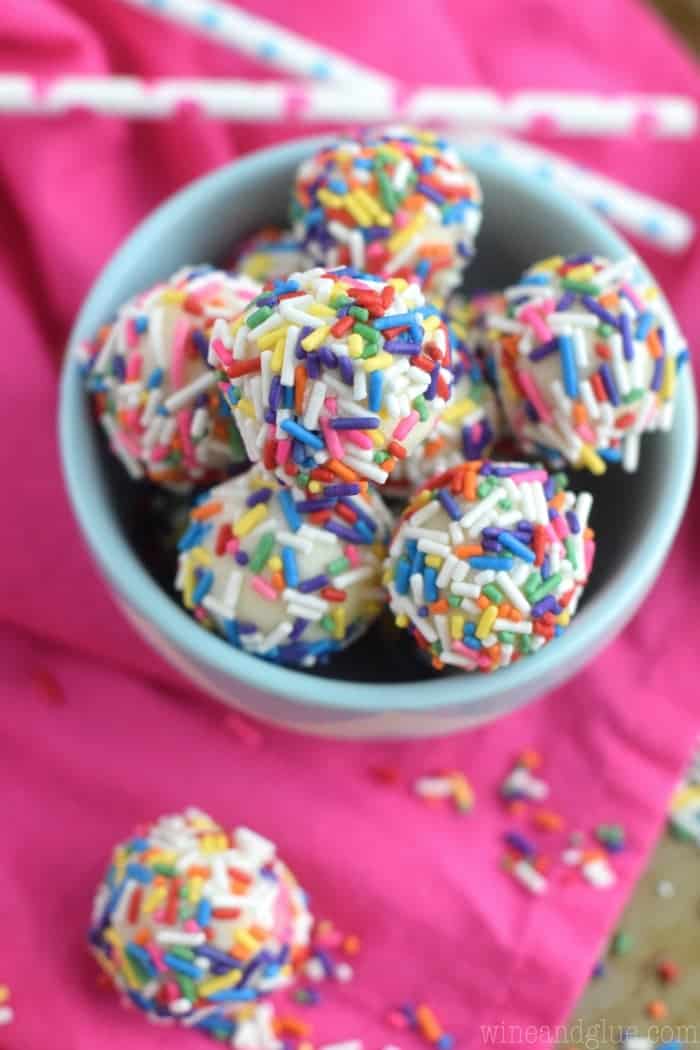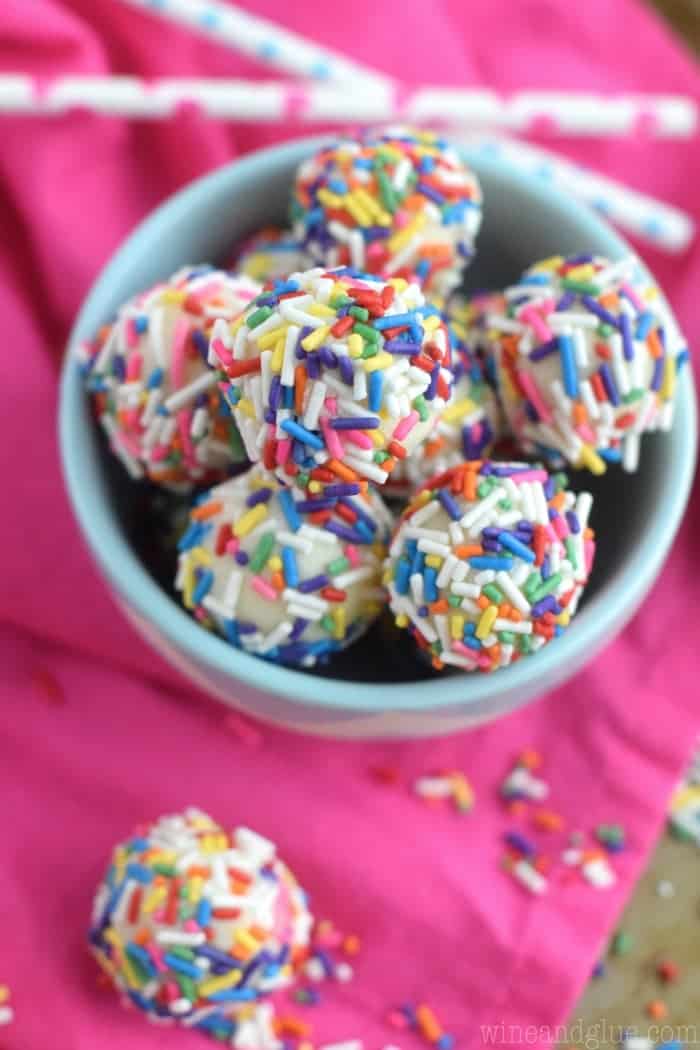 Guess what's more adorable than a husband who's bragging about moms in their 30s flirting with him?
Cake Batter Truffles!
These little guys are SO easy to make! You just pop the ingredients into the microwave, do a little stirring, a little chilling, a little rolling, and then a lot of eating! Yummy! These were so good in fact, that they barely made it through the photo shoot! When I finally let my kids eat them, they popped them in their mouths and then exclaimed through very full mouths, "HOUONOGY!" Translation: YUMMY!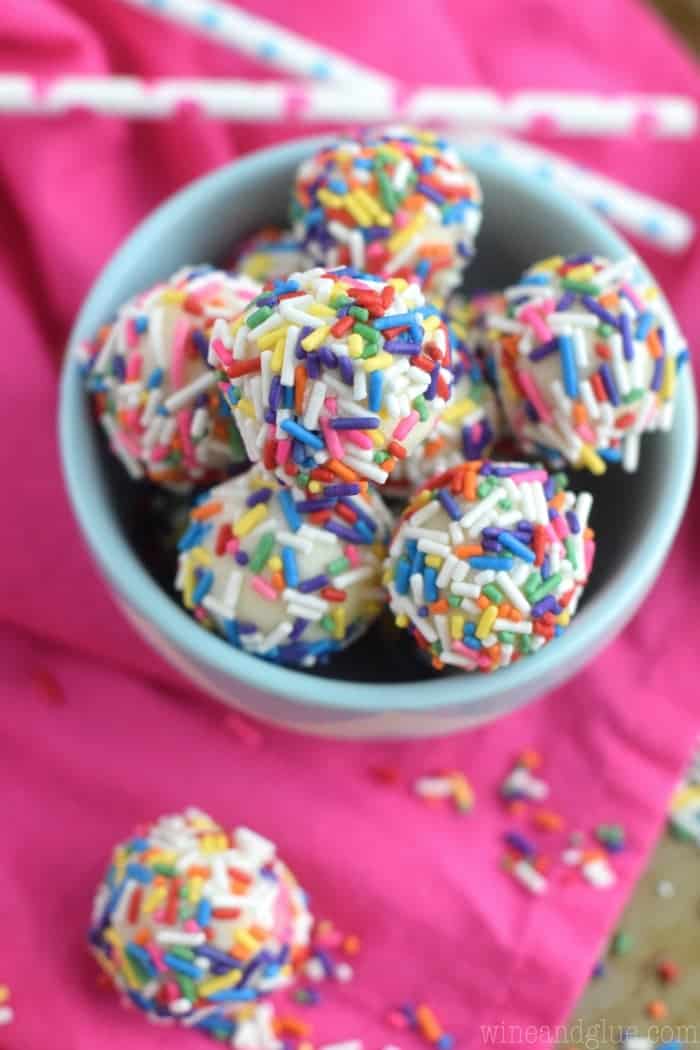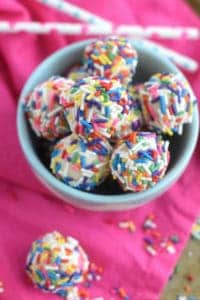 Cake Batter Truffles
Ingredients
10

oz

white chocolate chips

1/3

cup

heavy cream

2

TBSPs

cake mix

rainbow sprinkles
Instructions
In a microwave proof bowl, combine the chocolate chips and the heavy cream. Microwave one minute at a time at half power, stirring in between, until it is smooth and fully combined. Be careful not to over microwave. If you pull it out and it is almost combined, just keep stirring.

Stir in the cake mix.

Cover and refrigerate overnight.

Using a small spoon, scoop out spoonfuls and roll them into balls and then into the rainbow sprinkles. Be sure to press the sprinkles into the truffles to prevent them falling off. Store in an airtight container in the refrigerator for three days.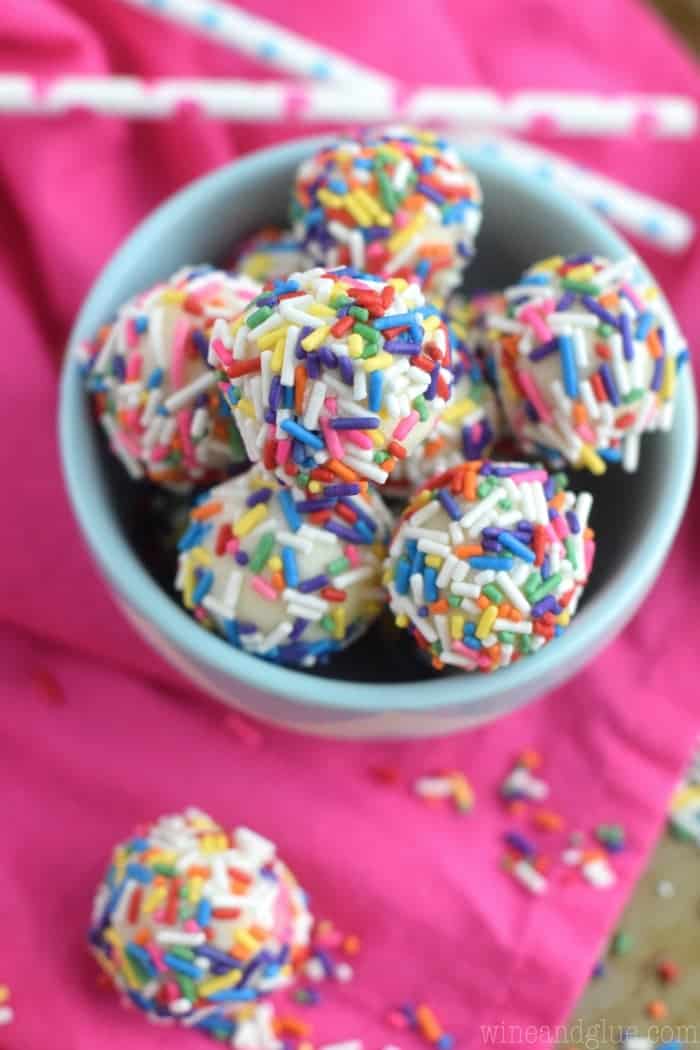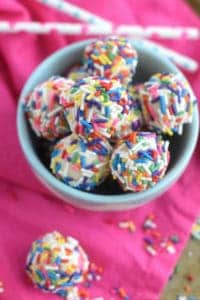 did you make this
Cake Batter Truffles
You might also like
Cake Batter Cheesecake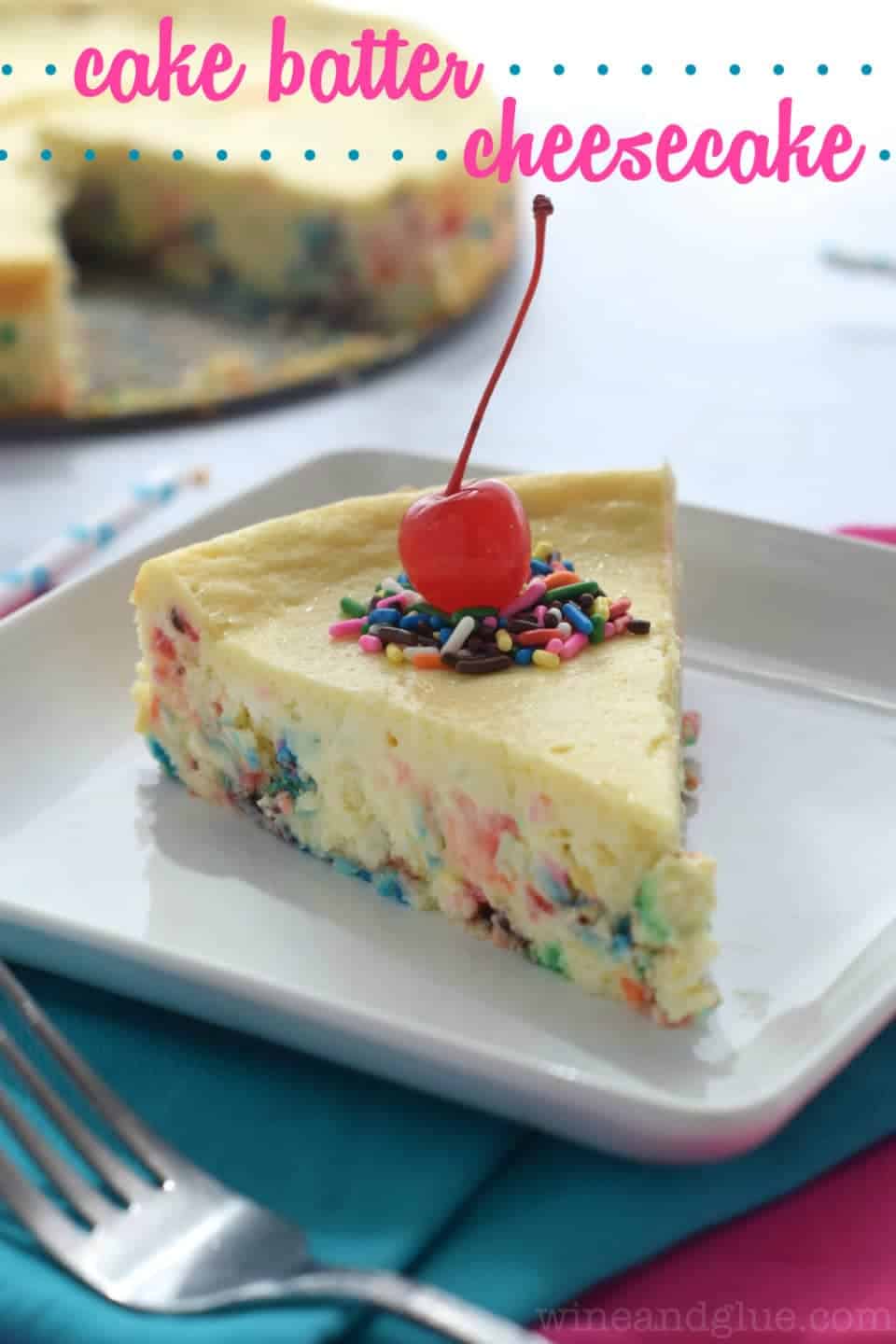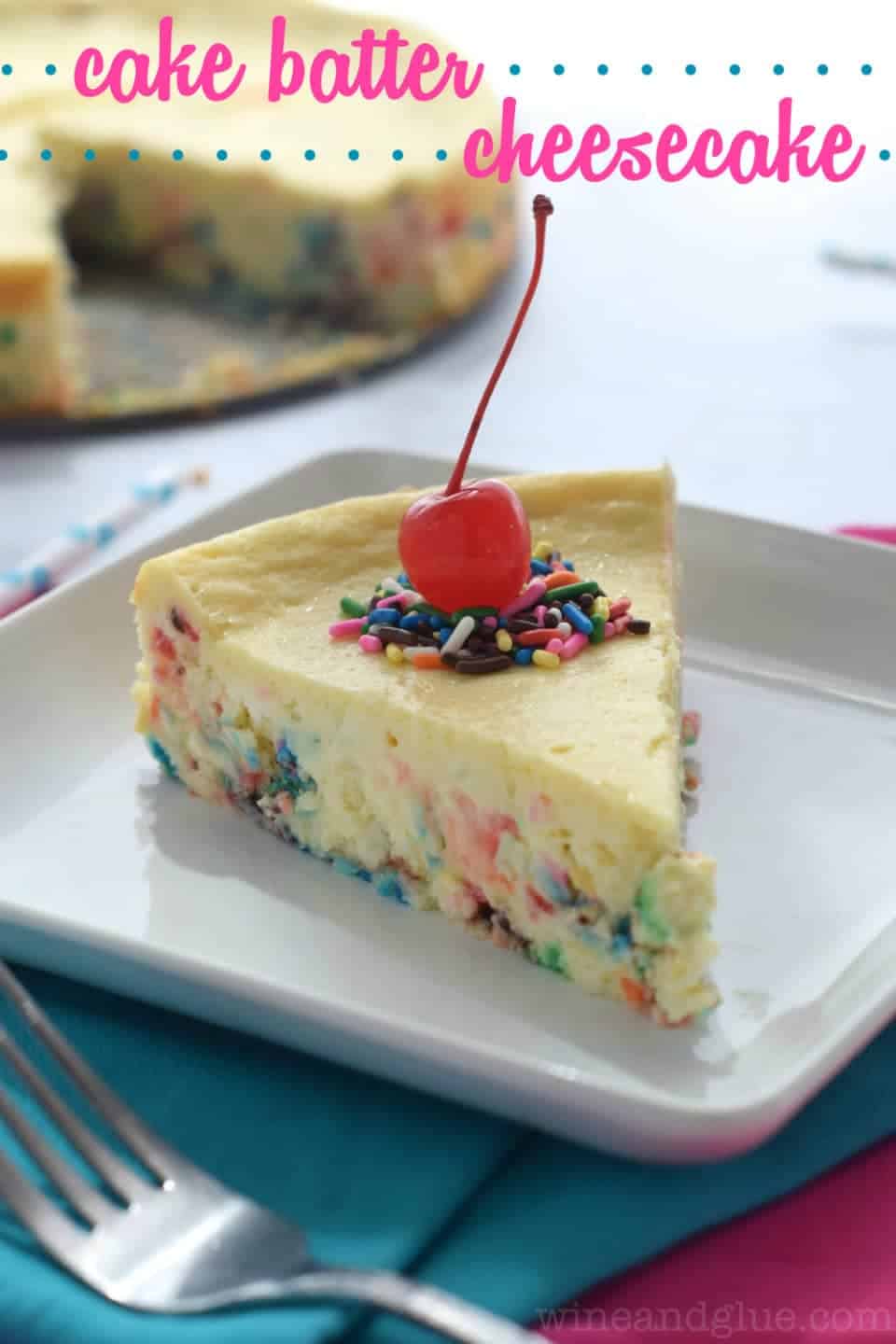 Birthday Cake Bark