This Cranberry Orange Sangria is easy to make but full of delicious fall flavor! Make a big pitcher for your next party!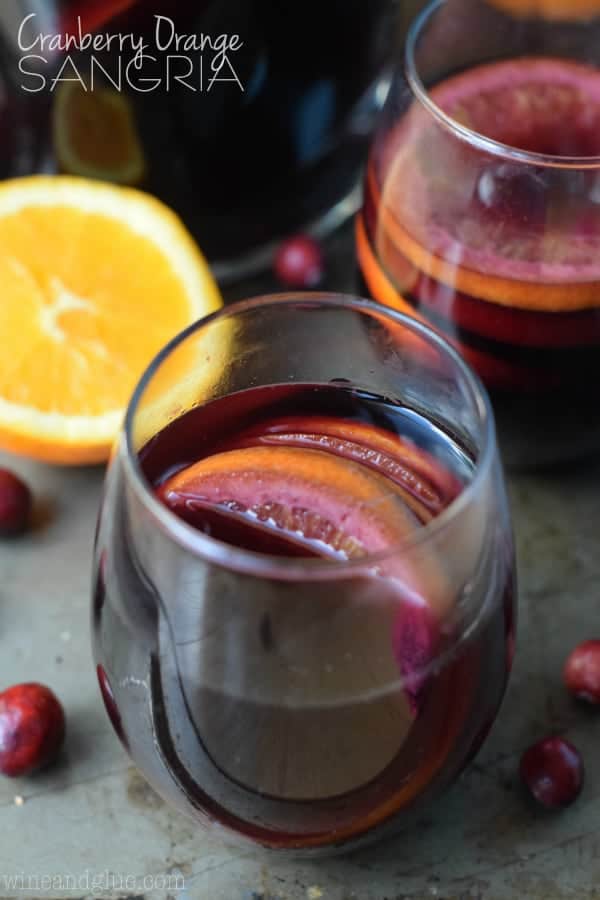 The other day I got the meanest comment on my blog that I've ever gotten. The basic idea of it was that no one wants to read about my kids, no one cares about them, or the "drivel" I write. They just want the recipe . . . and then they slammed the recipe, lol.
Do you know who I want to be? I want to be a duck. If I am going to put my life, my kids' lives, my creative ideas, thoughts, and processes on the internet, I need to become a damn duck!
(You know, like letting water roll off my back. Though I wouldn't be pissed about the awesome webbed feet for treading water faster.)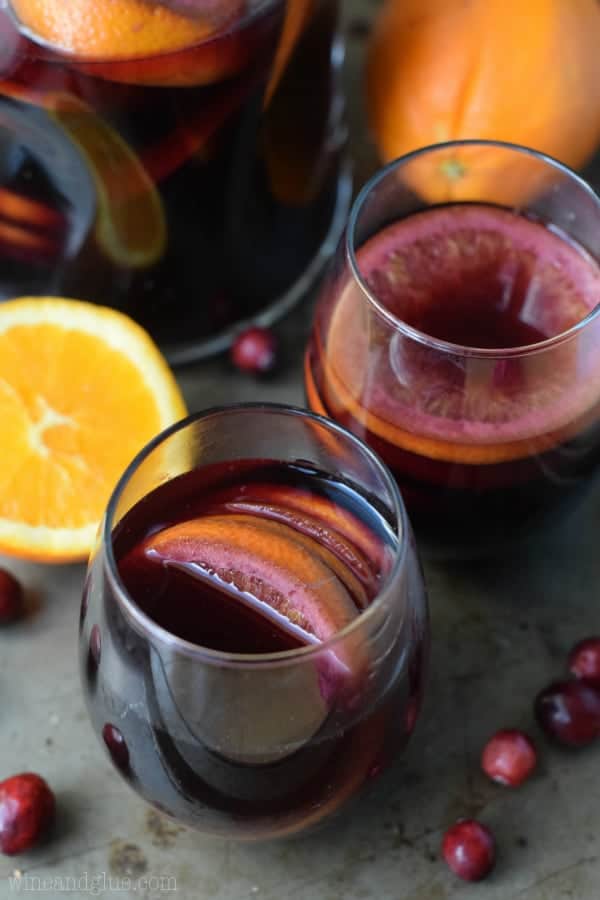 While I work on becoming a duck, please know that you are not under any obligation to read my posts. I really like writing. I like writing about my kids. I like writing about my grief. I like writing about stupid reality TV. I like writing about my marriage. I like writing about what it is to be a mom these days and want to do the best you can for your kids without losing yourself in them.
And if you don't want to read all my random thoughts, that's totally cool. No skin off my back. You just want recipes for Browned Butter Chocolate Chip Cookie Bars and Samoa Cake and Vanilla Buttercream Frosting? I mean, who can blame you!?
Scroll people. Scroll right on down and get the recipe. Peace!
Annnnnnnd, to all of you lovely souls who indulge me by reading my posts and occasionally sharing your thoughts about what I've written? Thank you! Thank you! Thank you!  I am honored and humbled that you would read what I have to say about life.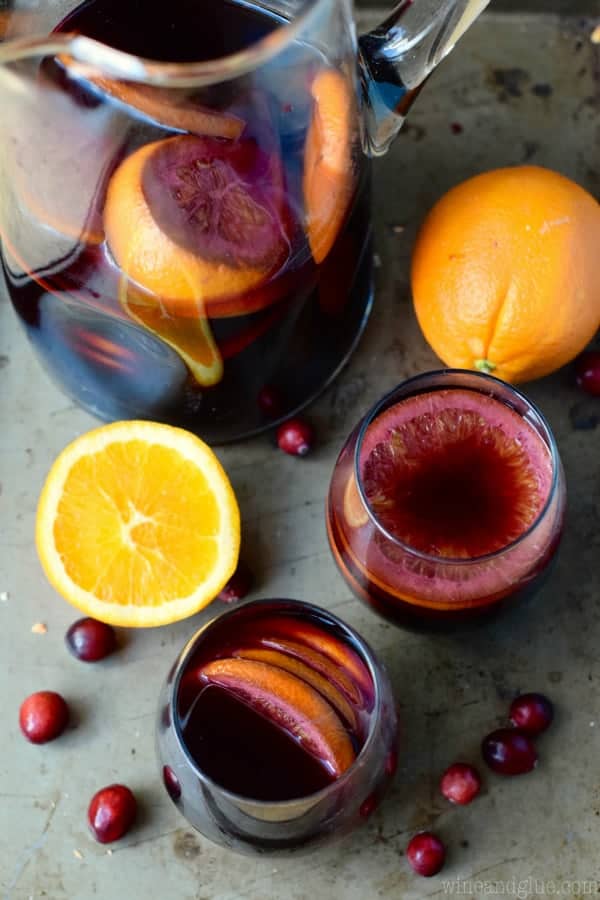 And until I make it as a duck?
Sangria!
This Cranberry Orange Sangria is so insanely good! It comes together very quickly, all you really need to do is a little measuring, a little mixing, and slicing of three oranges. And it makes a whole big pitcher for you to share with your friends so you can all forget your troubles together!
Click here for more sangria recipes.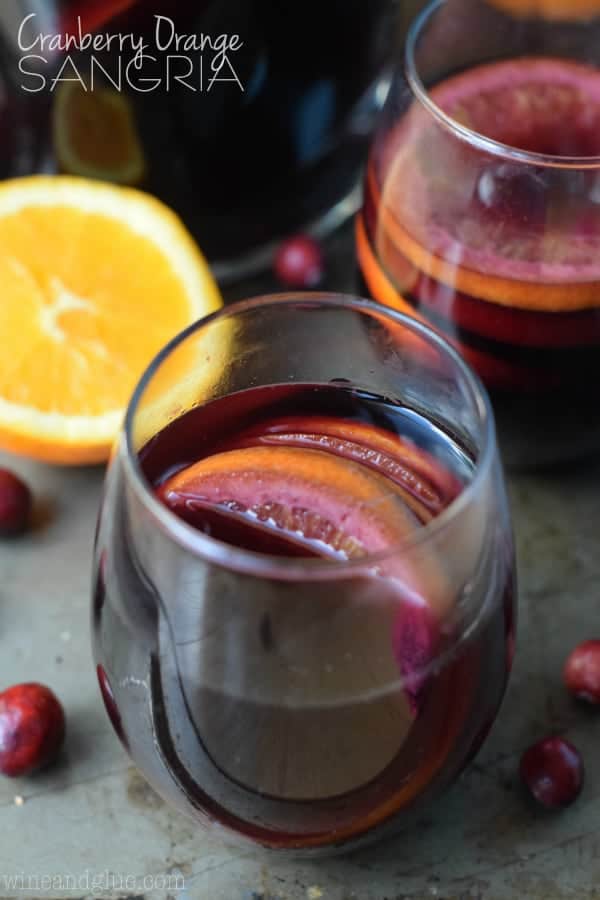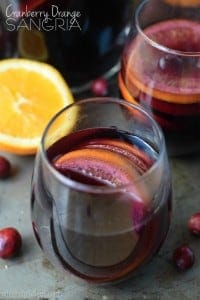 Cranberry Orange Sangria
Ingredients
1

bottle red wine

I just used a blend

1/2

cup

brandy

1/4

cup

Cointreau

1

cup

cranberry juice

3

oranges sliced
Instructions
Combine all the ingredients in a pitcher and let it sit overnight.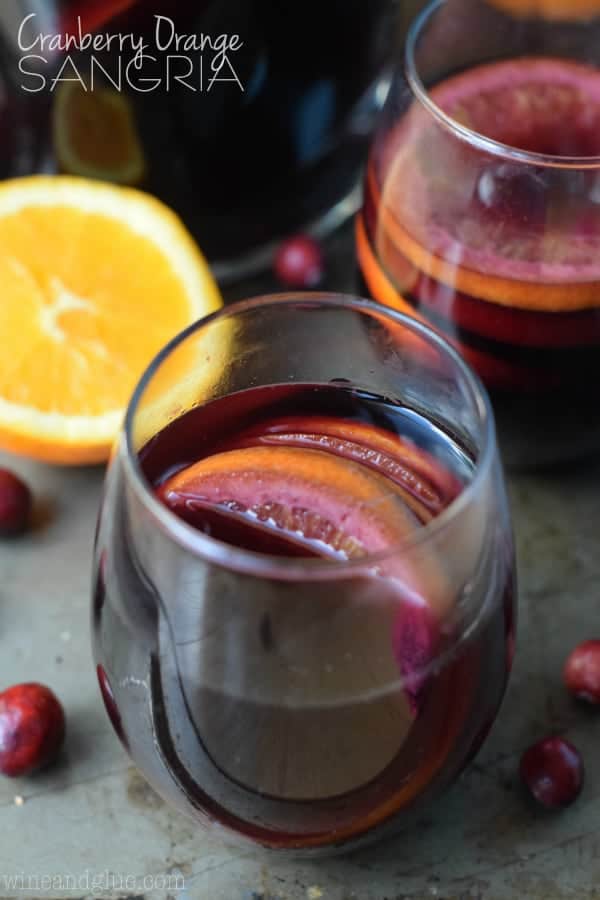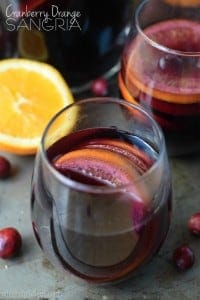 did you make this
Cranberry Orange Sangria
You might also like