The delicious flavor of basil in sweet ice cream that comes together quickly without a machine!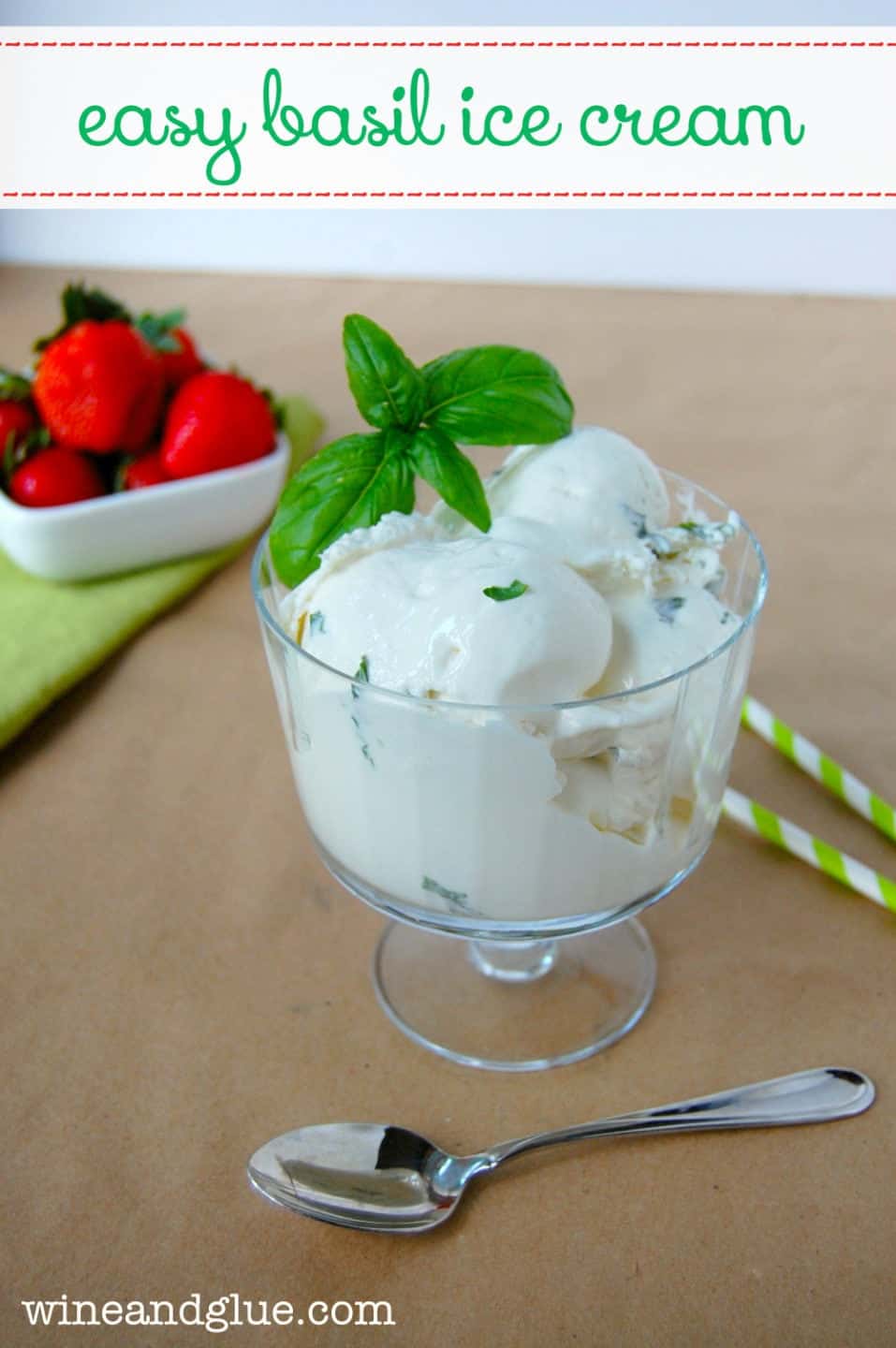 Just this past May Nathan and I celebrated living together for ten years (!!!). The first place we lived together (like officially without any other apartments that we pretended to stay at), was this sweet little house. It had been completely renovated on the inside and it was beautiful.
We bought it just before I graduated from college and before we were engaged (!!!). We got the unsolicited (unappreciated) advice that we were putting the cart before the horse. But, you know, sometimes you know!
Anyway. At this sweet little house, we had a sweet little garden in our backyard. And the previous owner must have sprinkled magic garden fairy dust on that spot, because even with my black thumb, everything planted there grew like NUTS. Like giant tomato plants, cucumbers that would never end, the most delicious lettuce, and basil.
Ahhhhh, sweet basil. It is so delicious, so expensive in the winter, and so plentiful from the garden in the summer. Back in those days of my youth, I had no idea what to do with fresh basil. I mean, I made pesto, but then I was pretty much stumped. If only I knew then what I know now!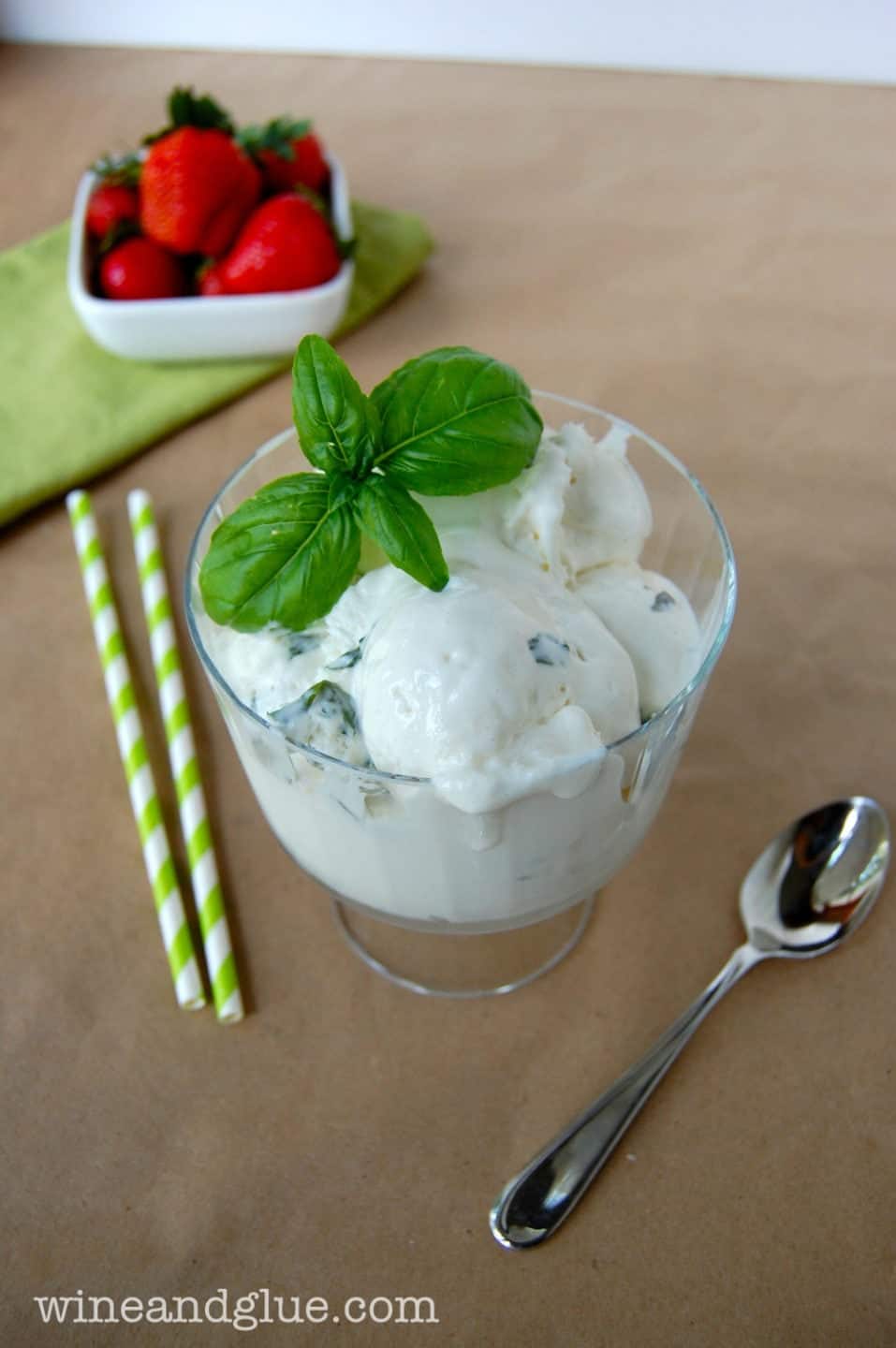 This ice cream has four ingredients, okay, five if you are going to be a picky pickster and count water, but just don't be that person. It is soooooo delicious and is perfect when you top it with fresh berries. If you are a little creeped out by basil leaves in your ice cream, just strain them. But, if you are like me and you can't get enough basil taste, strain them so that you can add every last one to the ice cream.
And be sure to come back tomorrow for a HUGE fresh basil recipe round up!!
Easy Basil Ice Cream
1 cup cooled basil simple syrup (see recipe below)

1 tub whipped topping
14 oz sweetened condensed milk
Combine all ingredients and freezer overnight. Serve with fresh berries. Yumm!
Basil Simple Syrup
1 cup water

1 cup sugar
1 cup fresh basil leaves, chopped
Combine the water and sugar and bring to a low boil while constantly stirring.

Once the sugar is completely dissolved, remove the pan from the heat and add the basil leaves.