Fudge Bunny Cupcake Toppers | Cute little bunnies made from delicious fudge and perfect to top a cupcake!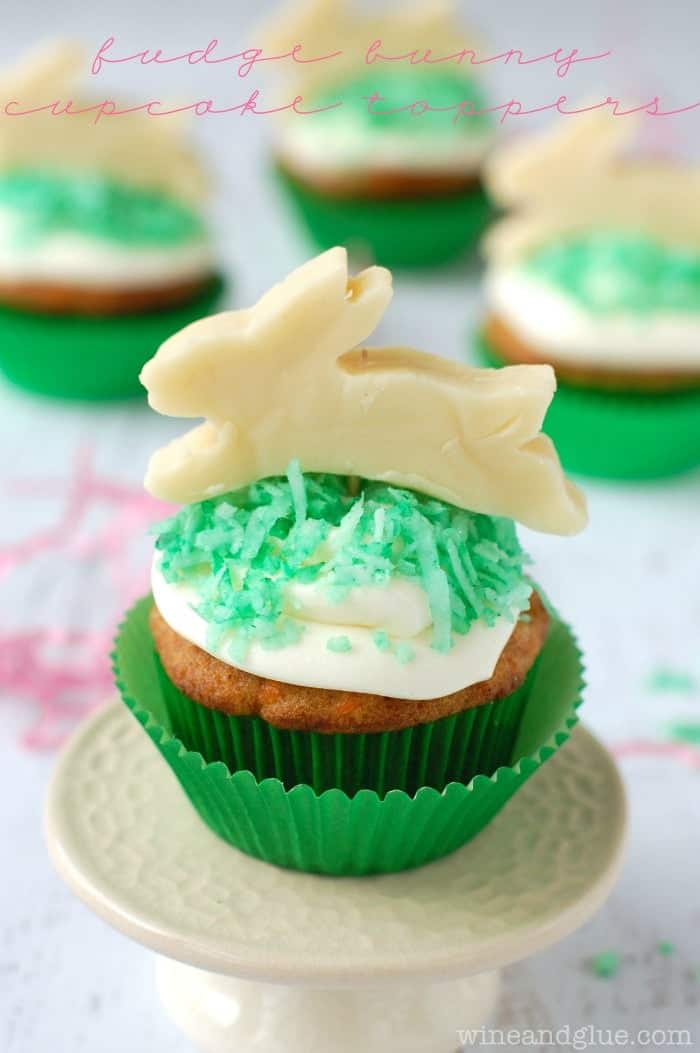 So . . . when it comes to mythical creatures, Nathan and I are total suckers.
Wait. That sounded super weird. Let me explain.
When it comes to Santa, The Elf on the Shelf, the Leprechaun, the Easter Bunny, the Tooth Fairy, Nathan and I are total suckers.
That still sounds really weird.
It's just, we love to spoil our kids. But we don't want them to be spoiled brats. So, if we can put it off on some mythical creature, we do it. And we go nuts. But really, Nathan goes nuts. I'm going to blame all of this on him. #andim37weekspregnantsoitotallycan
Take St. Patrick's Day for example. I was pretty sure the Leprechaun could only afford to shop in the Dollar Spot at Target for the kids. I mean. It's St. Patrick's Day for goodness sake. I was wrong. It's possible the Leprechaun has a bank roll that I don't know about, because he showed up with sparkly shoes, fancy books, and pricy games. #psssstnathanistheleprechaun
And now as we are approaching Easter, I am also thinking Dollar Spot for filling the baskets. Plus some yummy candy that I can eat when they aren't looking. Apparently the Easter Bunny is thinking that he would like to get the kids new bikes. Say what now? The Easter Bunny and I had a long chat, and we are back on the same page. #untilhereadsthispost #imintrouble
But it does seem as though the baby sister might be brining new bikes #thatsgoingtomakeforapainfuldelivery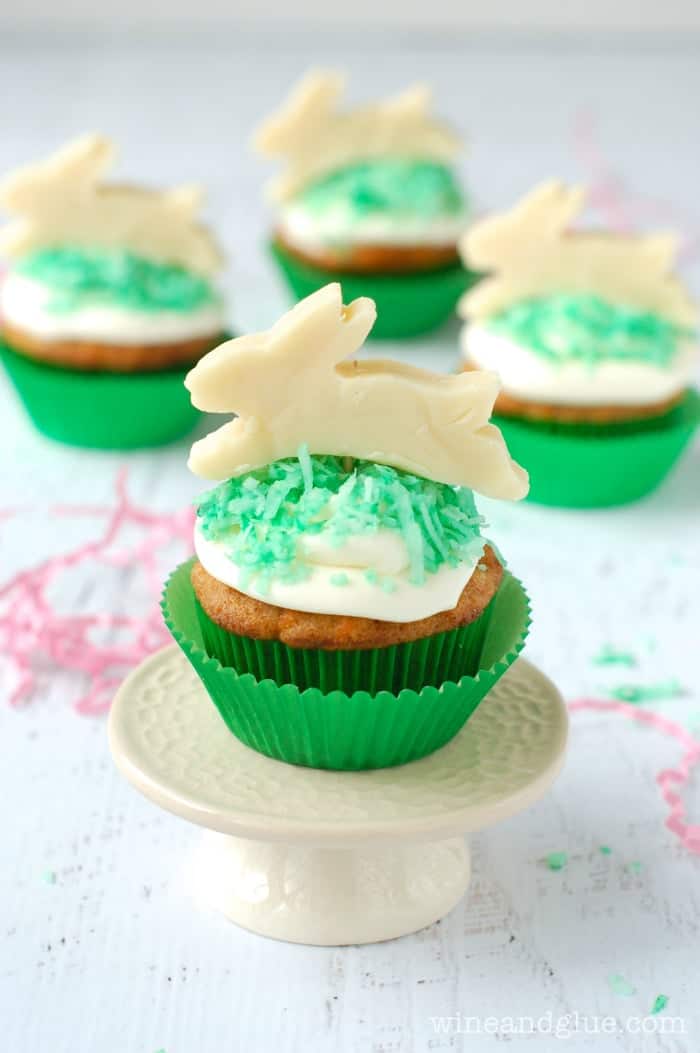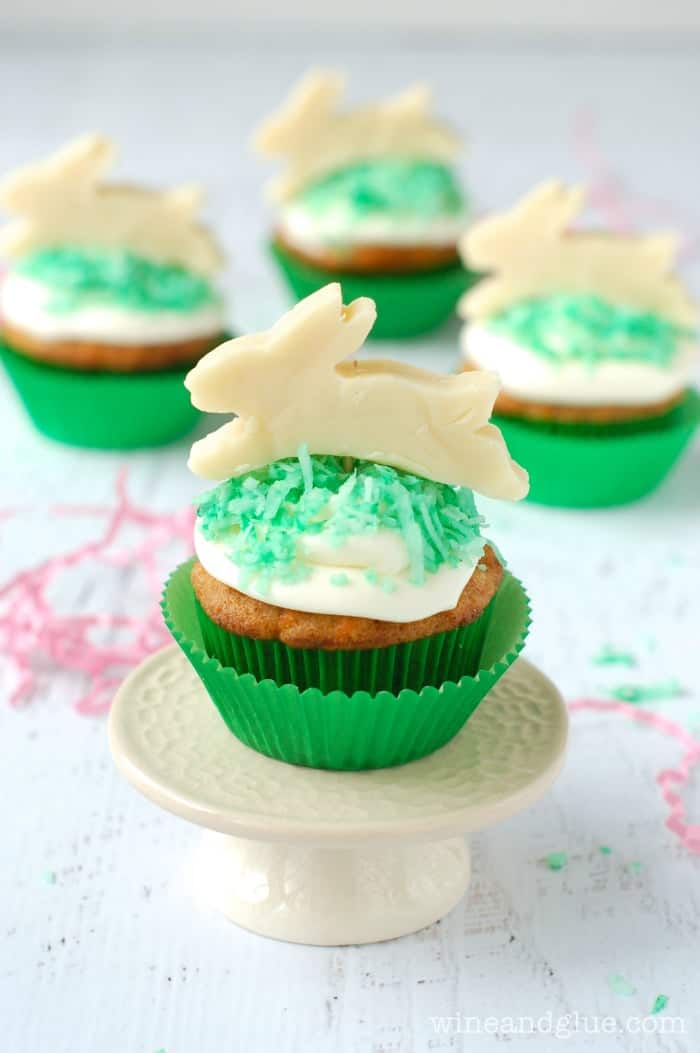 While Nathan spoils them with purchases, I just slip them copious amounts of sugar. As I was frosting these cupcakes for the photo shoot, Quinn pulled over a chair, got up to counter level, and said wanted one. A carrot cupcake is basically the same thing as a muffin, so I handed her one unfrosted. She looked at me like I could not be dumber and said, "No, I want frosting."
Naturally, I handed her a spoonful.
Let's talk about these cupcake toppers! It would be really easy to double the recipe, just make sure that when you do, you make them in two separate 8 by 8 pans. Also, make sure that you really evenly split the sweetened condensed milk, as you want to keep your chocolate to scm ratio correct.
If you are looking for what bunny cookie cutter to use, this is the one I bought. Though I will caution you that while it will show up to your house in two days with Amazon Prime, the bunny might have a dent or two in his tummy that requires surgical operation with pliers.
The good news is that it also makes cute little bunny shaped peanut butter and jellies that your two year old will affectionately refer to as "Rabbit Dinner." #imasbadastheleprechaun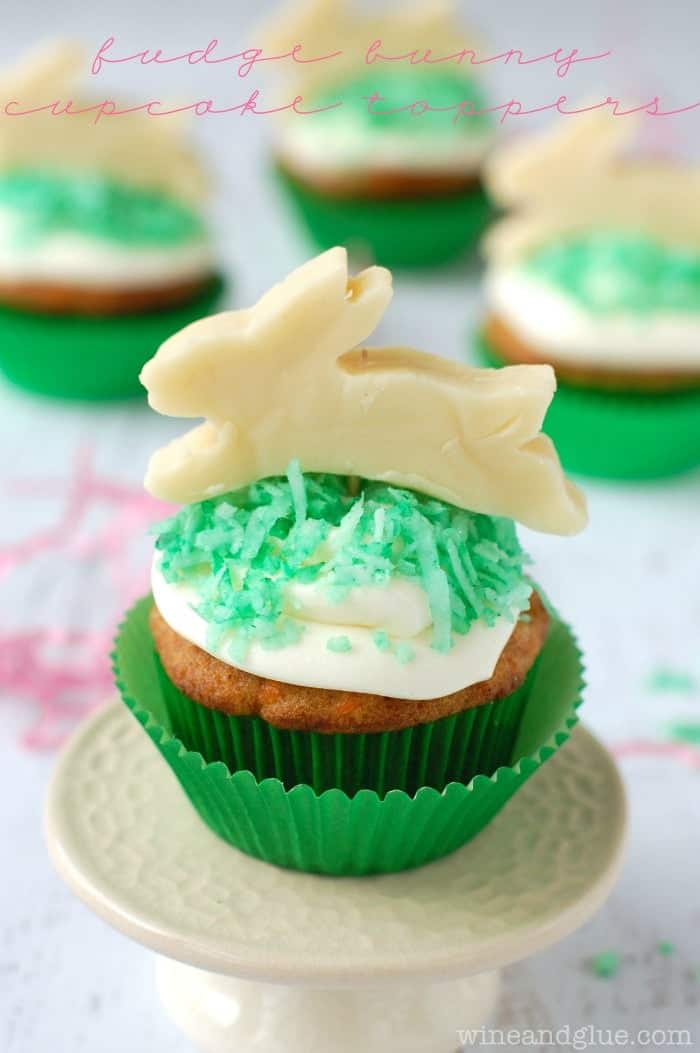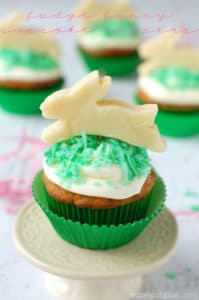 Fudge Bunny Cupcake Toppers
Ingredients
1 3/4

cups

white chocolate chips

7

oz

1/2 of a 14 oz can of sweetened condensed milk

1

tsp

vanilla
Instructions
Line an 8 by 8 pan with foil.

Over medium heat in a saucepan, melt the white chocolate, sweetened condensed milk, and vanilla together.

Pour into the pan and let cool overnight.

Carefully remove the fudge from the pan and place on a cutting board. Cut with the bunny cookie cutter, being very careful as you remove the fudge from the cutter.

Insert a toothpick into the bottom of the bunnies to use to hold in place on top of the cupcake.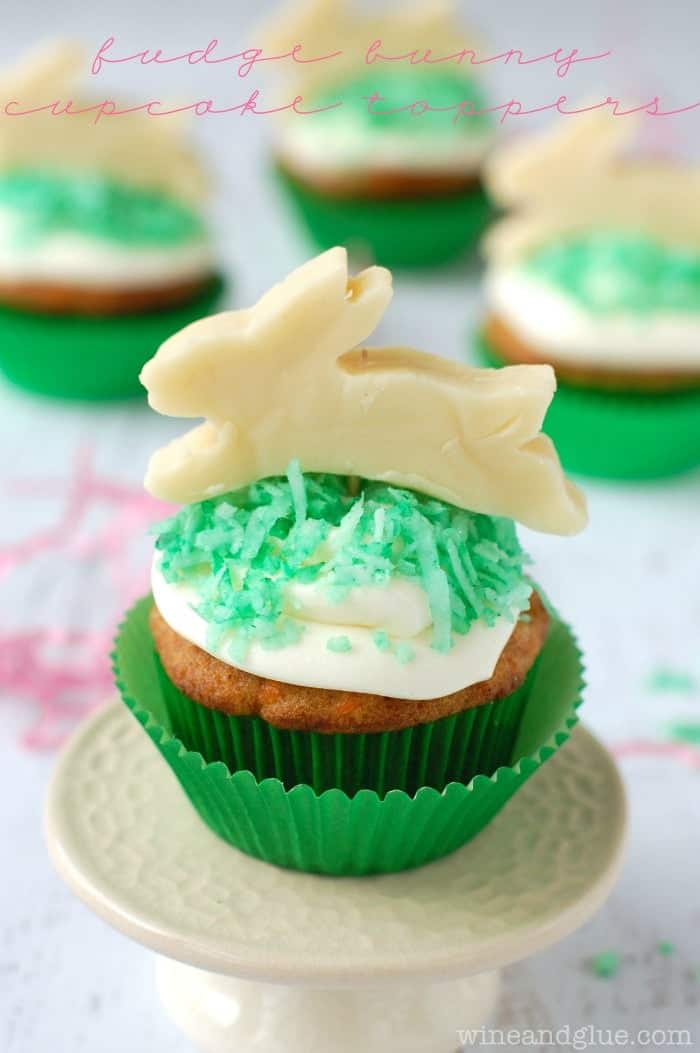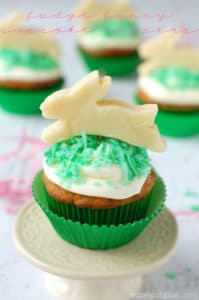 did you make this
Fudge Bunny Cupcake Toppers
Easter Egg Cookie Dough Truffles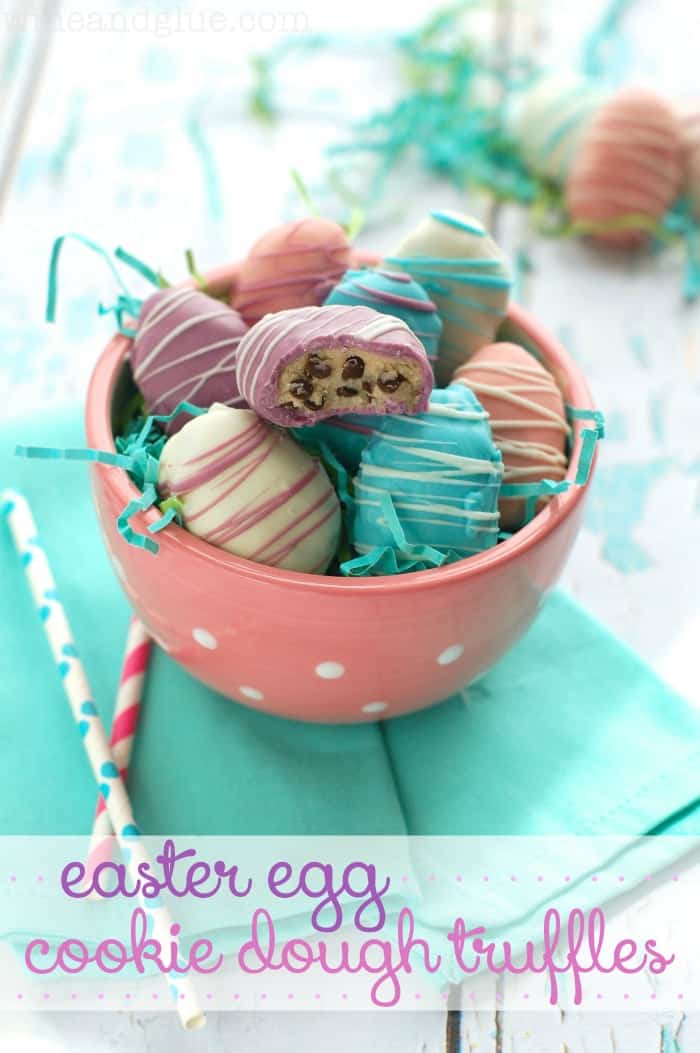 Cadbury Egg Milkshake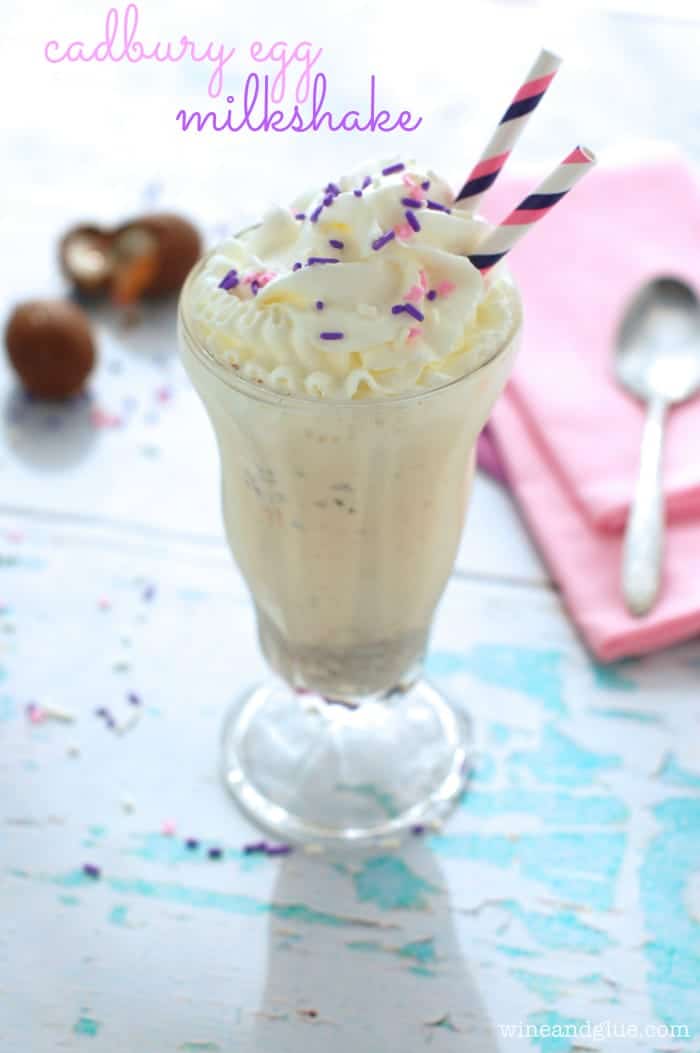 Robin Egg Magic Bars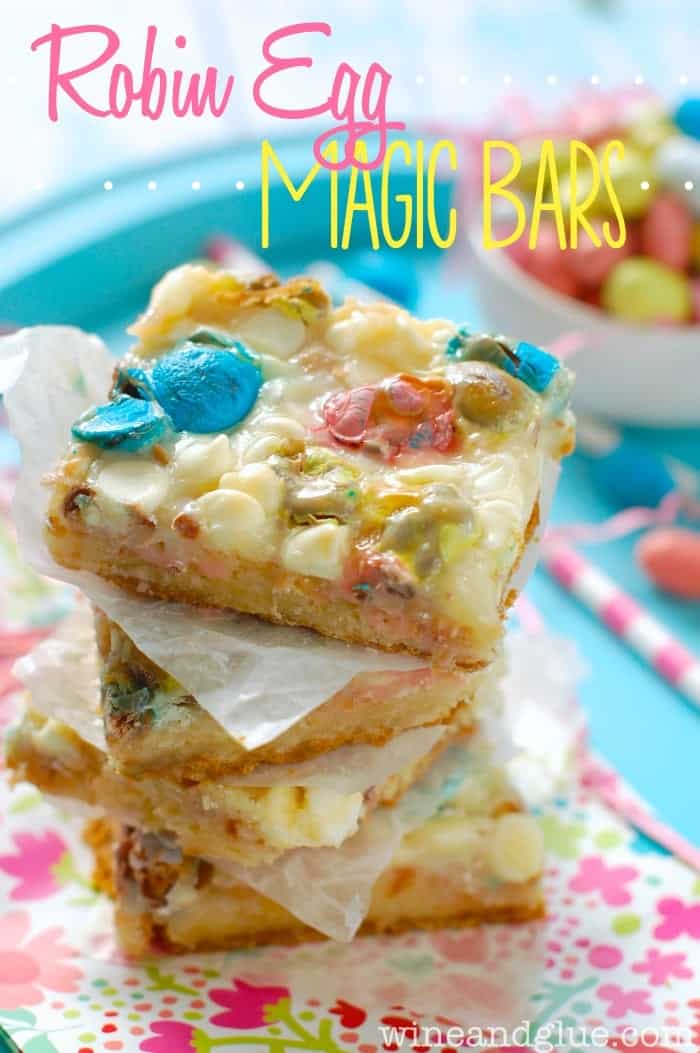 Easter Egg Fudge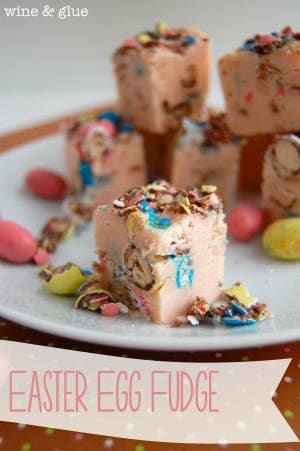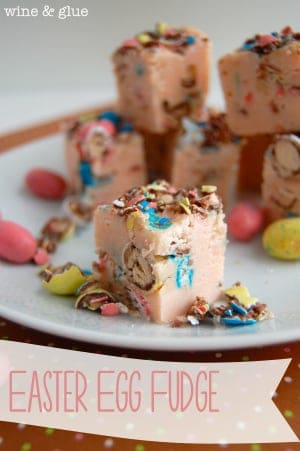 Carrot Cake Fudge