This Jalapeño Peach Panini is a serious combination of amazing flavors! I'm so obsessed with this sandwich I ate it for four meals in a row!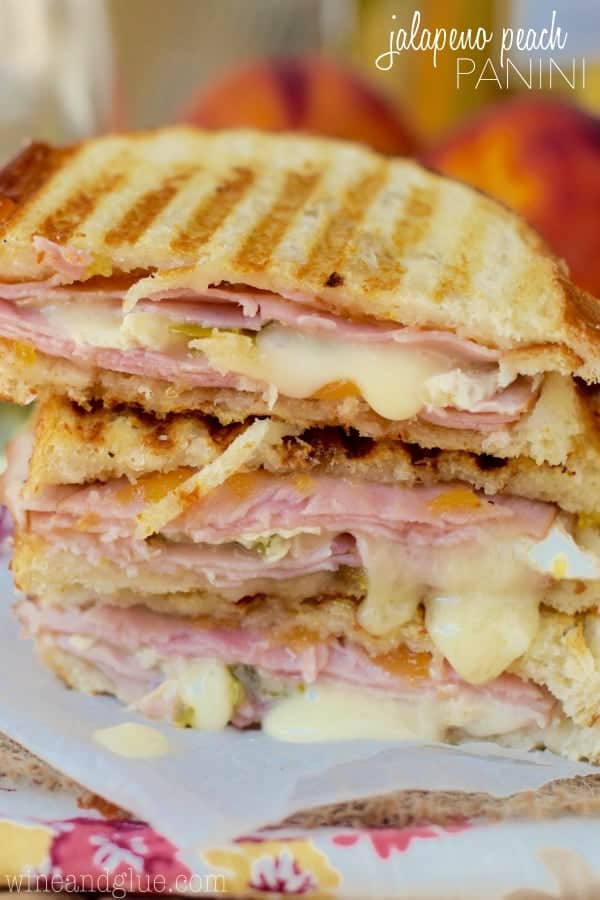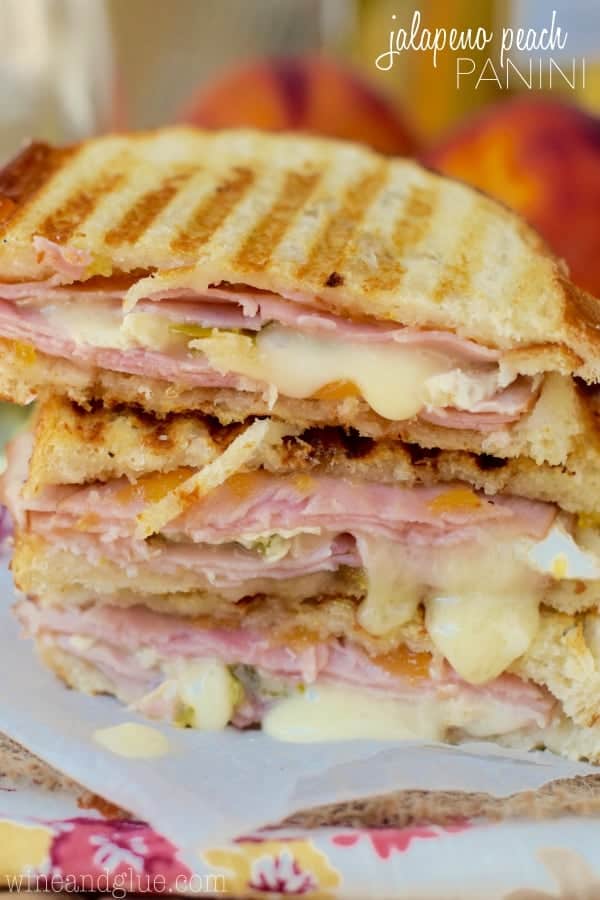 If you are a parent do you have favorite ages?
I actually . . . . don't. Because I kind of think that each age brings the good and the difficult.
So I do have favorite things about each age. Like how at six months when kids learn to sit up and they delight in just sitting and playing with toys around them. Or how right around the end of age three and into the beginning of age four they start deep thinking . . . Quinn has started asking all these questions about God which I just adore . . . until she starts talking about the morality of killing spiders.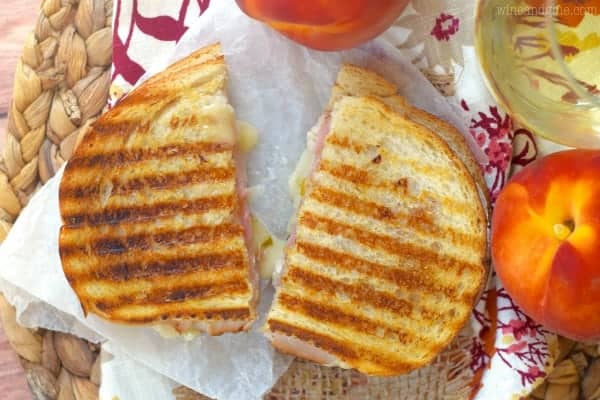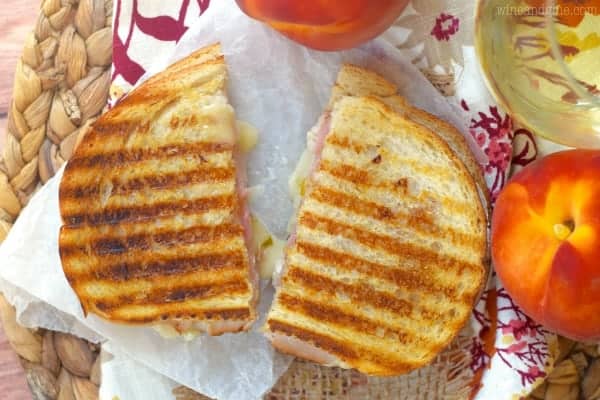 I am loving seven and a half.
Gavin is learning so much, he is devouring books, he can help with things, he understands the difference between right and wrong, and I can reason with him. Plus there is still that little kid sweetness in him. This ability to love story time at the library with his sisters and still want to be tucked in at night. And did I mention that he helps with things? He has saved my tail this summer in so many ways.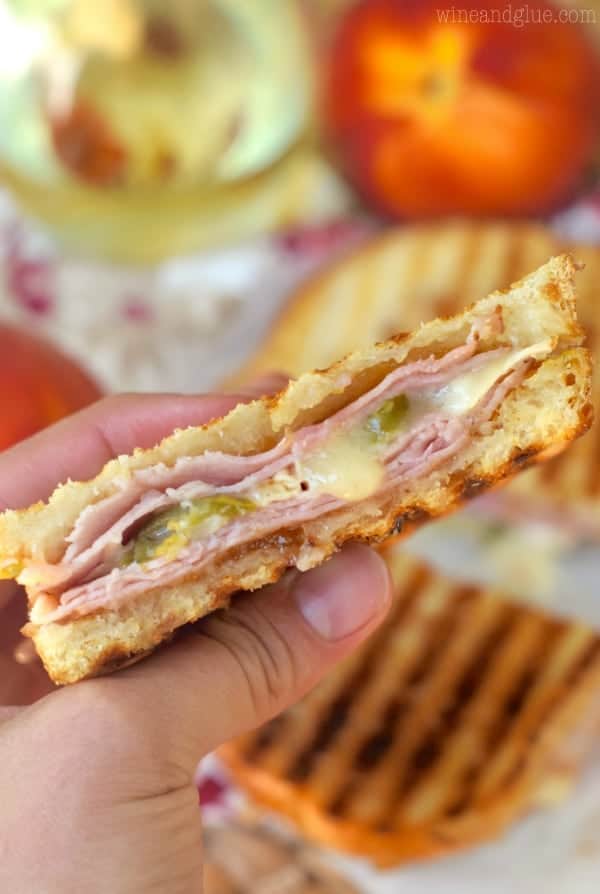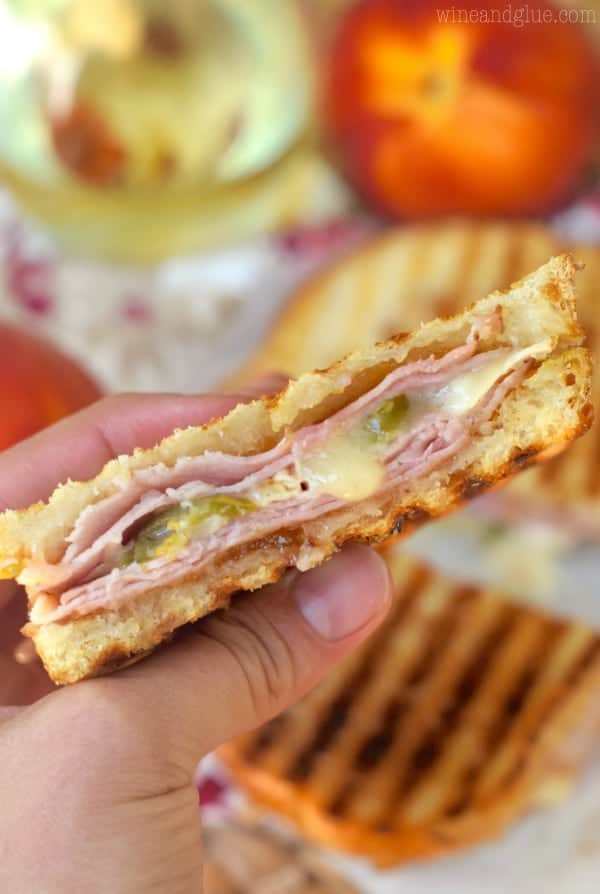 Okay . . . . but there is this one thing about seven and a half . . .
Something funny will happen and literally thirty seconds later Gavin will say,
"Mom! Do you remember when you said . . . HAHAHAHA! . . . . and then I said . . . . HAHAHAHA! That was SO funny!"
as he repeats what JUST happened back to me.
Kid. I was there. And it happened thirty seconds ago. Yes. I remember.
You guys. It's every day. Seven hundred times a day.
The other day Nathan did it back to Gavin as I was cracking up (I know, we're jerks) . . . and Gavin thought it was so funny! His response was along the lines of, "Dad it was so funny when I forgot my pants!"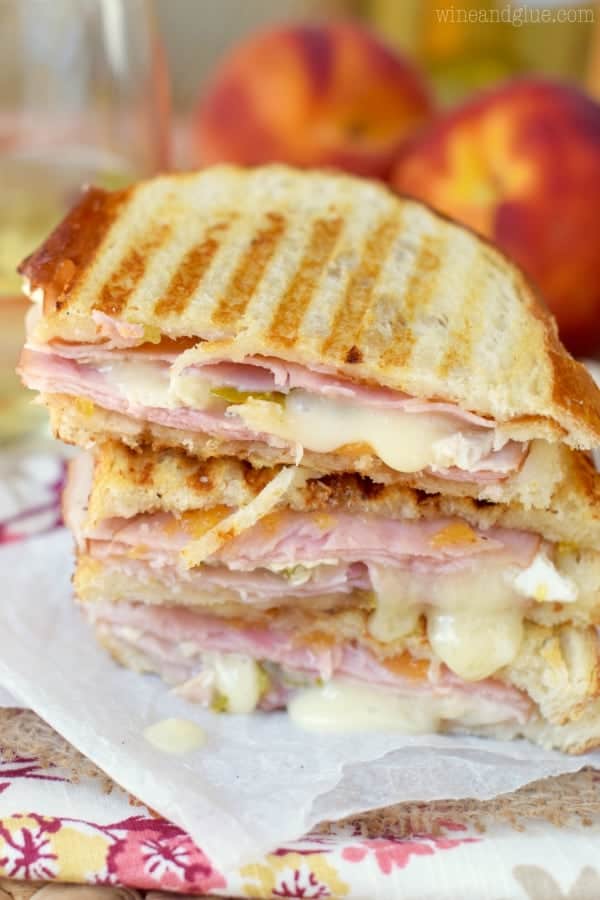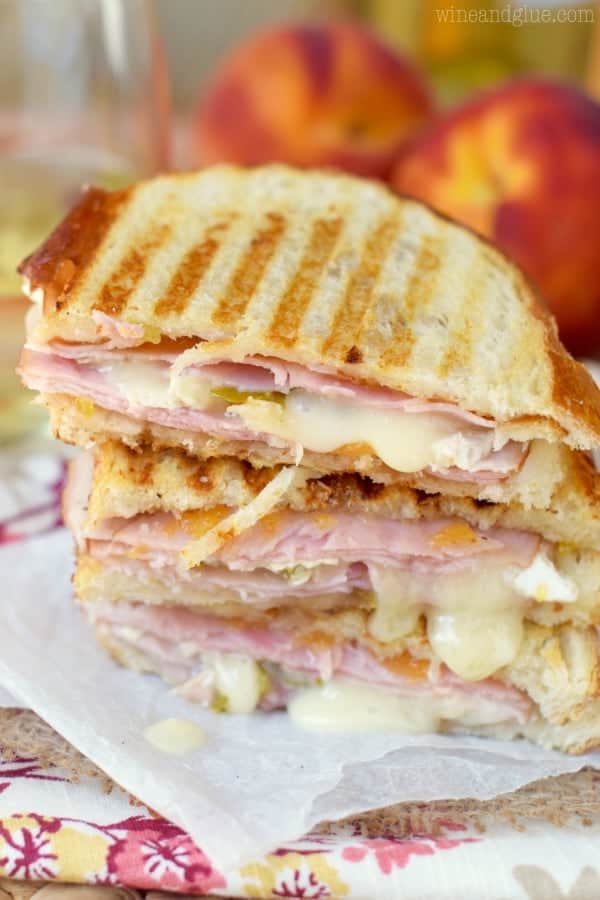 It seriously just made me love the kid all the more.
Okay. This panini. You guys it's AMAZING! It started during a Bachelorette finale/panini cook off with my friends. That's where you each make a panini and then you trade pieces to decide who made the best one all while watching the Bachelorette finale.
What? That's totally a thing.
So this started as a panini that I made with brie, ham, and fig butter. But I decided at the last minute that it would have too much sweetness and needed a little kick. Enter the pickled jalapeños! YES! This sandwich was SUCH a winner. I decided that if I made it with fig butter, which is totally amazing, by the way, I would get so many comments about where to find it. You can find it at Trader Joes, but if you want to skip that and go with peach preserves which you can find just about anywhere, you won't be disappointed.
This panini knocked my socks off. I literally had it for four meals in a row and would have had it for a fifth, but I ran out of bread. I insist you make it immediately!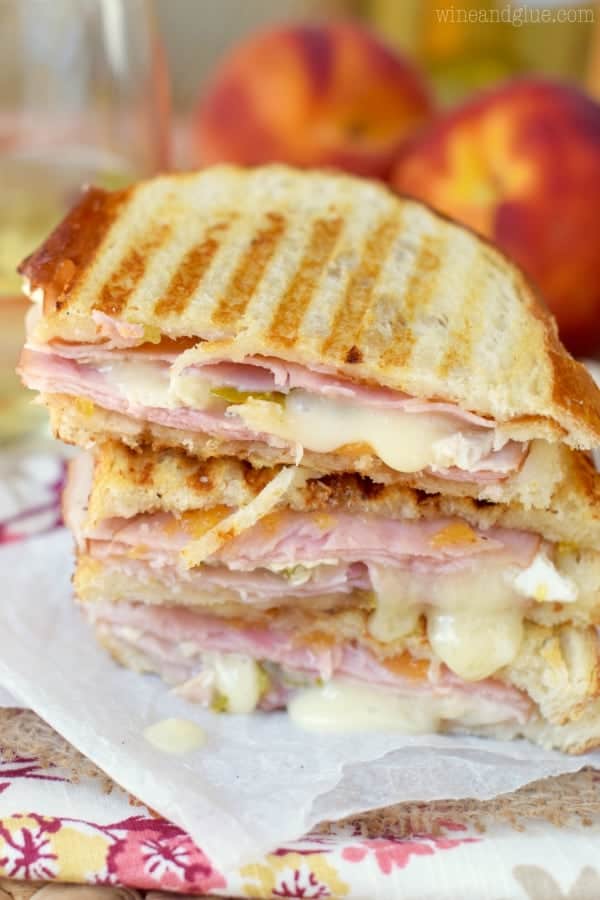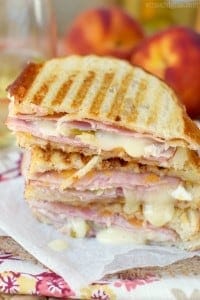 Jalapeño Peach Panini
Ingredients
2

ounces

smoked ham

2

ounces

brie sliced as thin as you can

2

TBSPs

peach presserves

2

TBSPs

pickled jalapeños

approximately

2

slices

country niche bread

we get ours from Panera and ask them to slice it thin
Instructions
Without turning on your

panini maker

, build you sandwich on it.

Spray a piece of the bread with cooking spray, and put it sprayed side down. Then add 1 TBSP of peach preserves, the ham, the brie, and the jalapeños.

Spread the rest of the peach preserves on the second piece of bread. Put it on top, and spray the other side with cooking spray.

Close the panini maker and plug it in. (Ours is Hamilton beach.) We like to put something heavy (like our flour and sugar containers) on top to help weigh it down.

Cook until the light turns green, or just keep an eye on it and take it out when the edges of the bread start to go golden. Enjoy!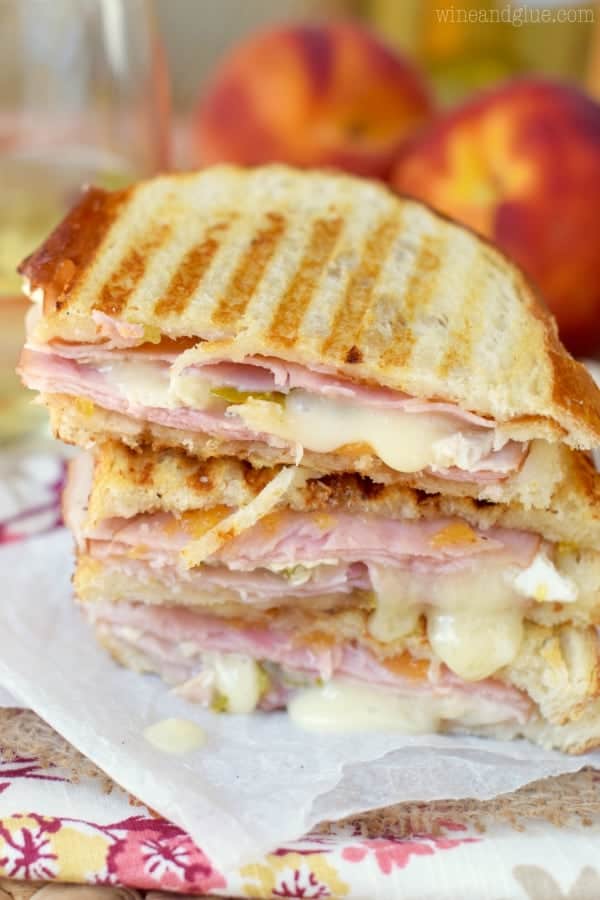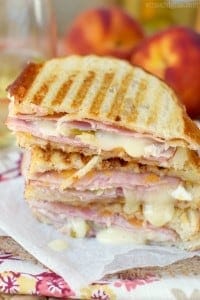 did you make this
Jalapeño Peach Panini
This post contains affiliate links, if you click on them and then make a purchase, I make a small amount of money at no additional cost to you. Thank you in advance for supporting Wine & Glue.