This Pickled Jalapeño recipe is a fast and easy condiment that you will love having in your refrigerator.
This post is sponsored by Mirum, but opinions expressed are my own.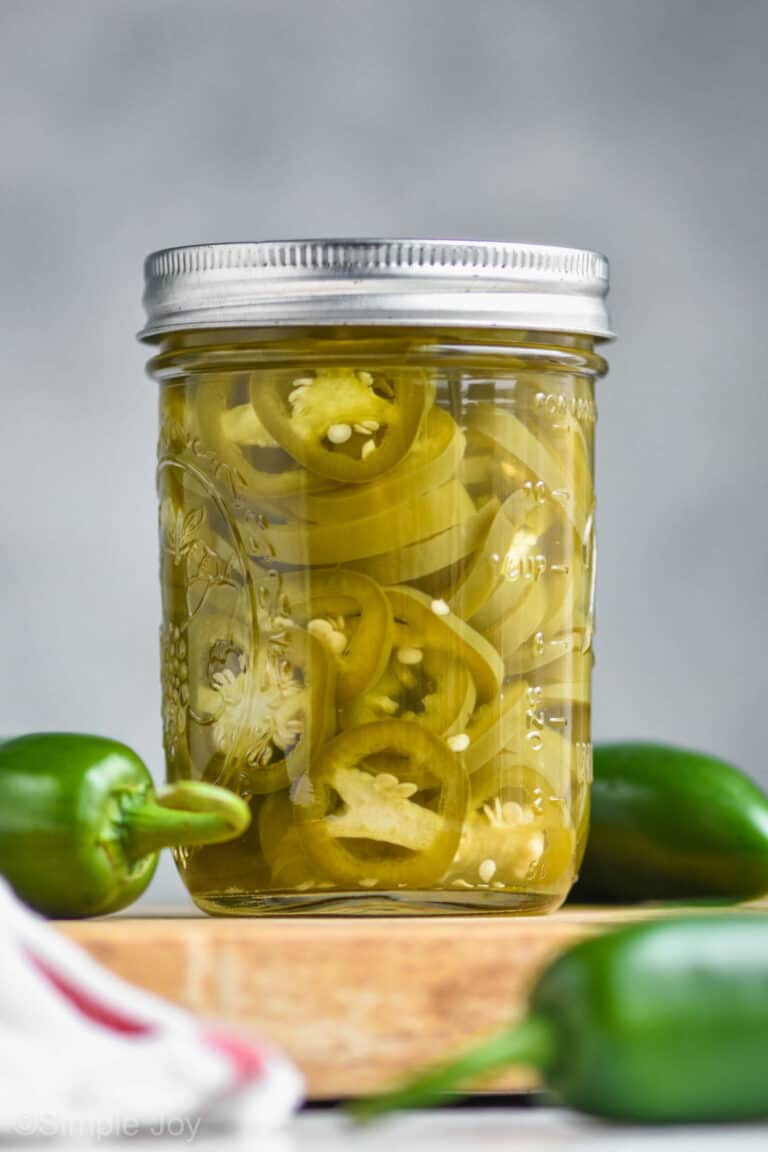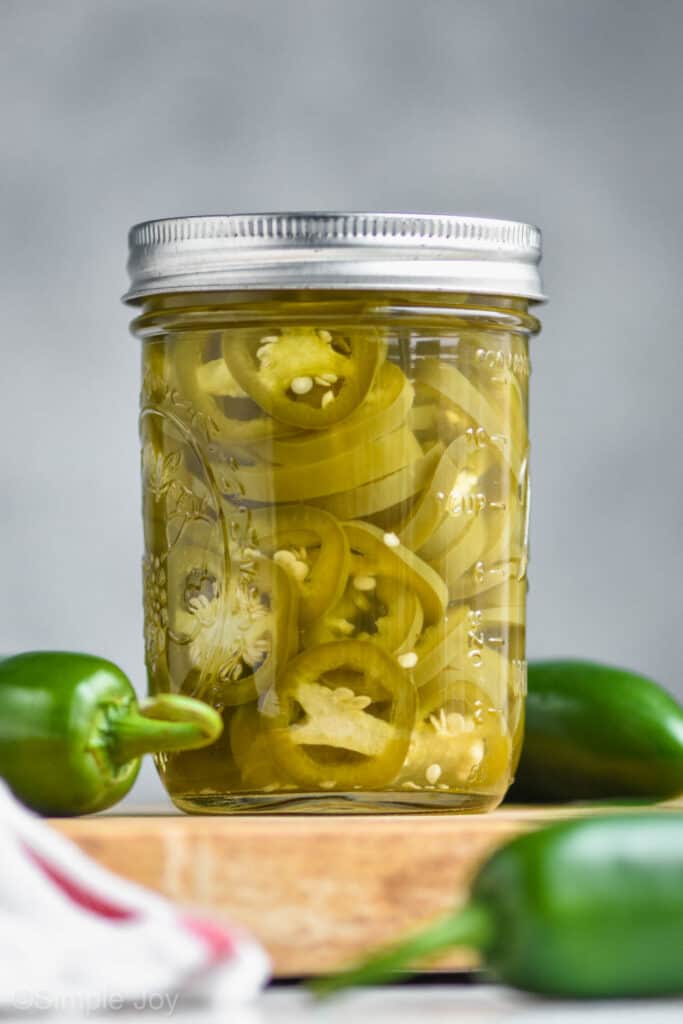 My youngest and I are totally obsessed with Pickled Jalapeños. In fact, we go through so many jars because we love them on our tacos that much. She and I are often fighting for the last one at the bottom of the jar.
I'm so pumped to have this pickled jalapeño recipe for you (and her and I!) so that we can all have pickled jalapeños whenever our hearts desire.
While my heart desires pickled jalapeños, it does not desire heartburn. Jalapeños have a kick to them, and sometimes their heat flares up my occasional heartburn. If you also struggle with frequent heartburn, I recommend you try Omeprazole Orally Disintegrating Tablets (ODT).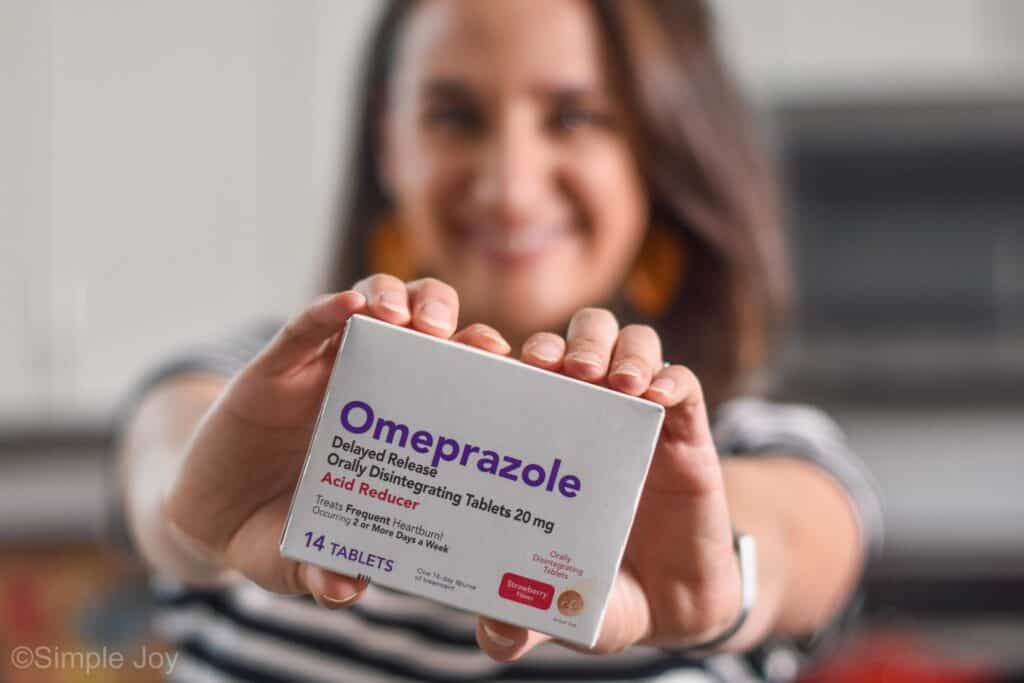 Omeprazole ODT, used to treat the symptoms of frequent heartburn, is super convenient. The disintegrating tablets are easy to keep on hand and dissolve on your tongue with a great strawberry flavor, which means you can take them without water. Using Omeprazole ODT is a great way to relieve heartburn and continue to enjoy all your favorite spicy foods. Learn more here.
Use as directed for 14 days to treat frequent heartburn (occurring 2 or more days a week). May take 1-4 days for full effect. Not intended for immediate relief.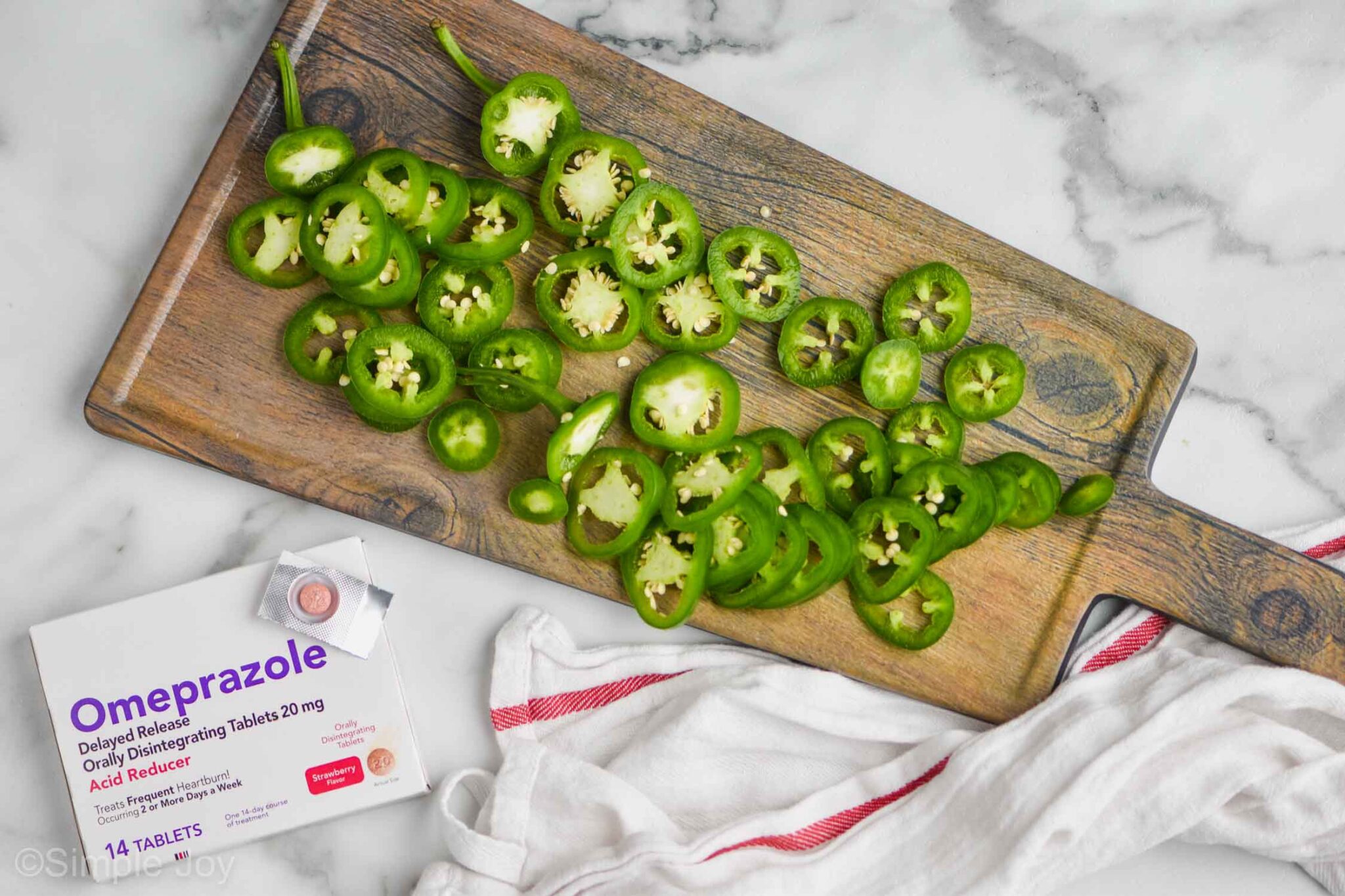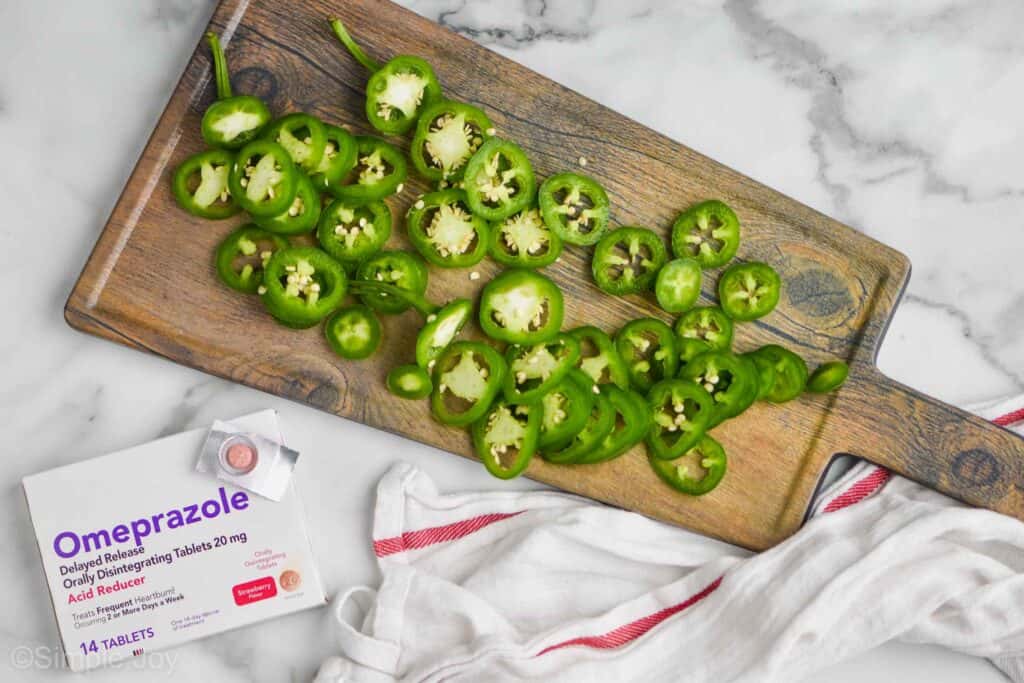 Pickled Jalapeño Ingredients
One of the best things about this recipe, besides how quickly it comes together, is how few ingredients you need. In addition to water, you need five ingredients.
Jalapeños
Vinegar
Salt
Sugar
Garlic
That's it! So easy to make this family favorite.
How to Make Pickled Jalapeños
These quick pickled jalapeños are perfect because how fast they are to make.
Start by slicing your jalapeños thin.
In a medium stock pot combine water, vinegar, sugar, salt, and the garlic cloves.
Bring it to a roaring boil. Add the jalapeños, making sure they are covered by the water.
Turn off the heat and cover for 15 minutes.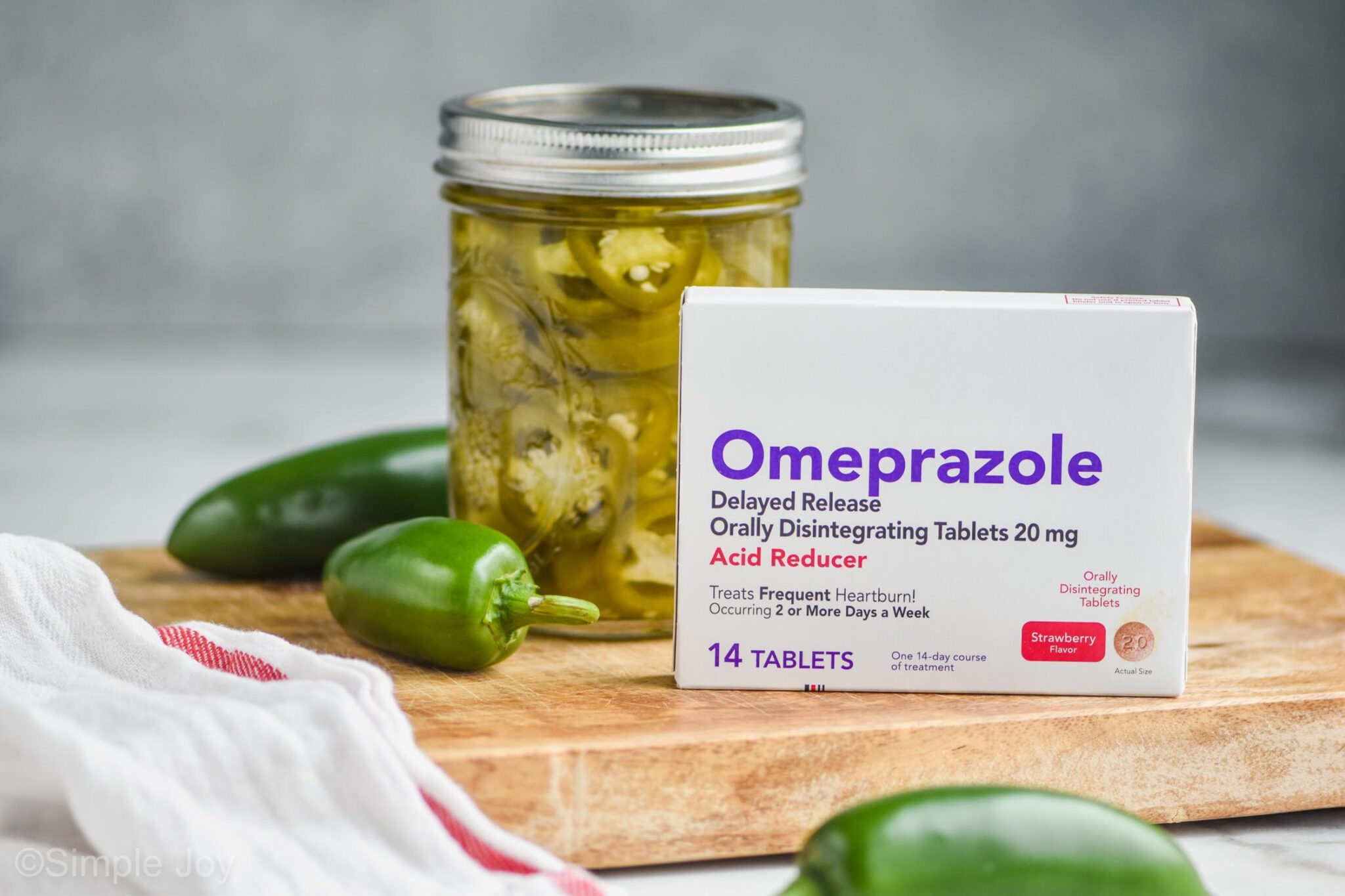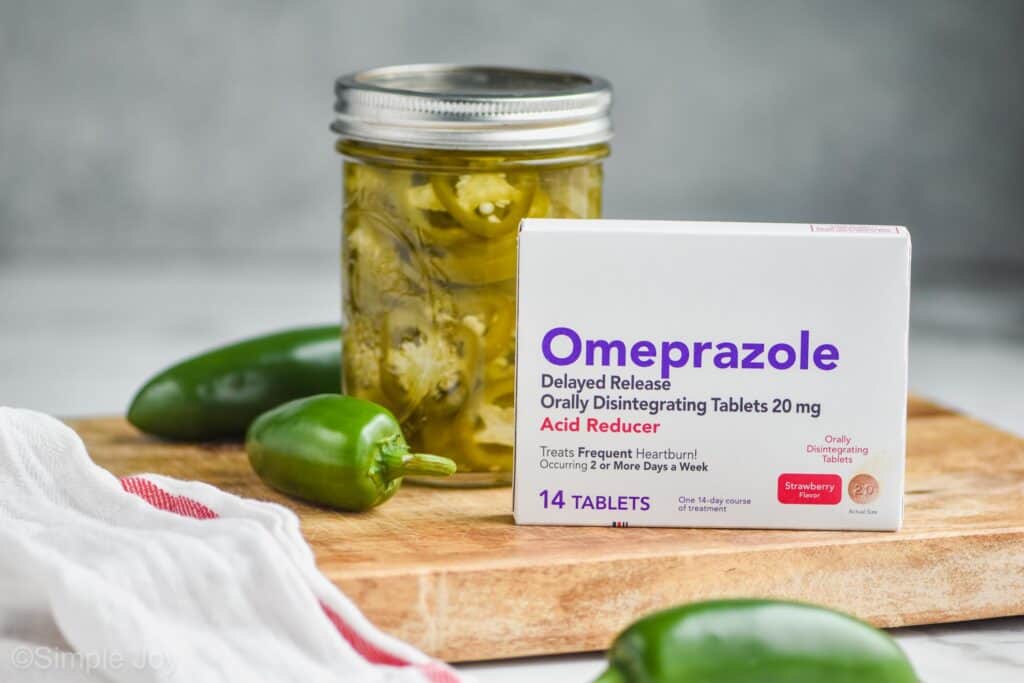 How Long Do Pickled Jalapeños Last
To be on the safe side, I would only keep these in the refrigerator for a month. While many resources suggest they will last longer, there are many factors that can shorten the time that they last – such as the purity of the vinegar.
When it comes to any homemade ingredients, always play it safe, and rely on your sense of taste and smell. If they smell off sooner than a month, discard them.
Spiciness
These are fairly spicy when eaten right after making them. If you would like to reduce the spice, use 2 tablespoons of sugar instead of one. Additionally, the longer they sit in the refrigerator the less spicy they become.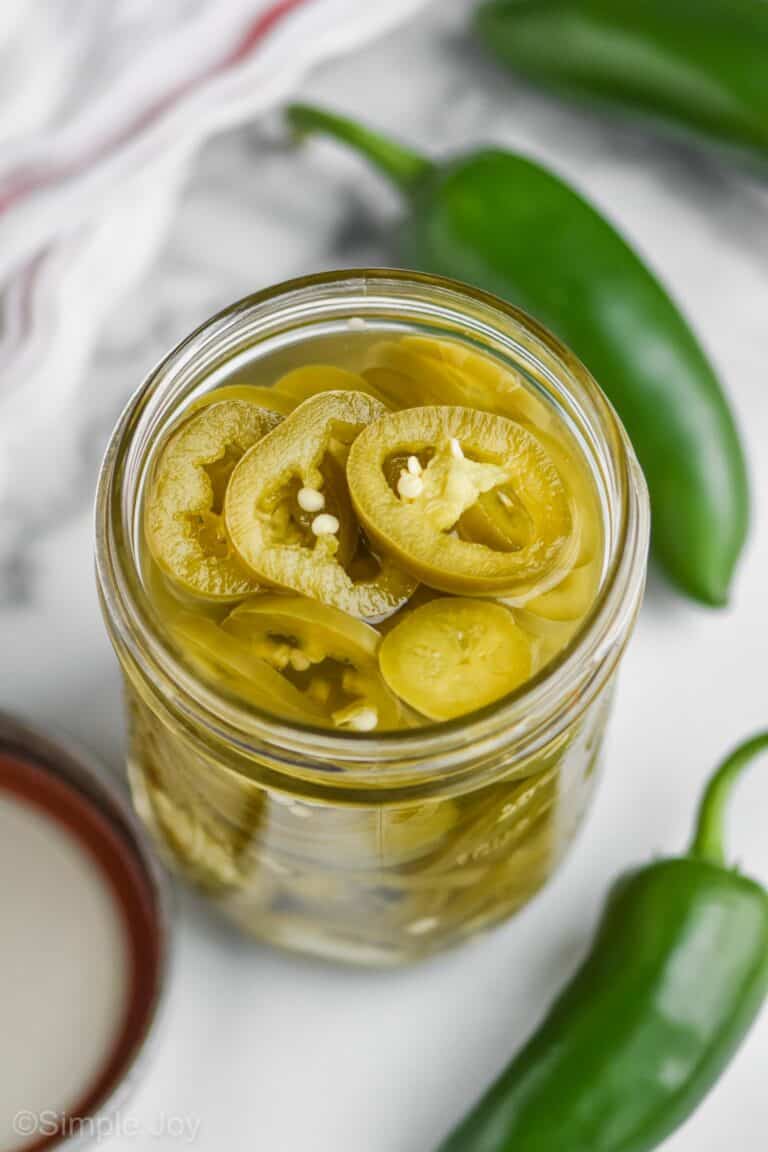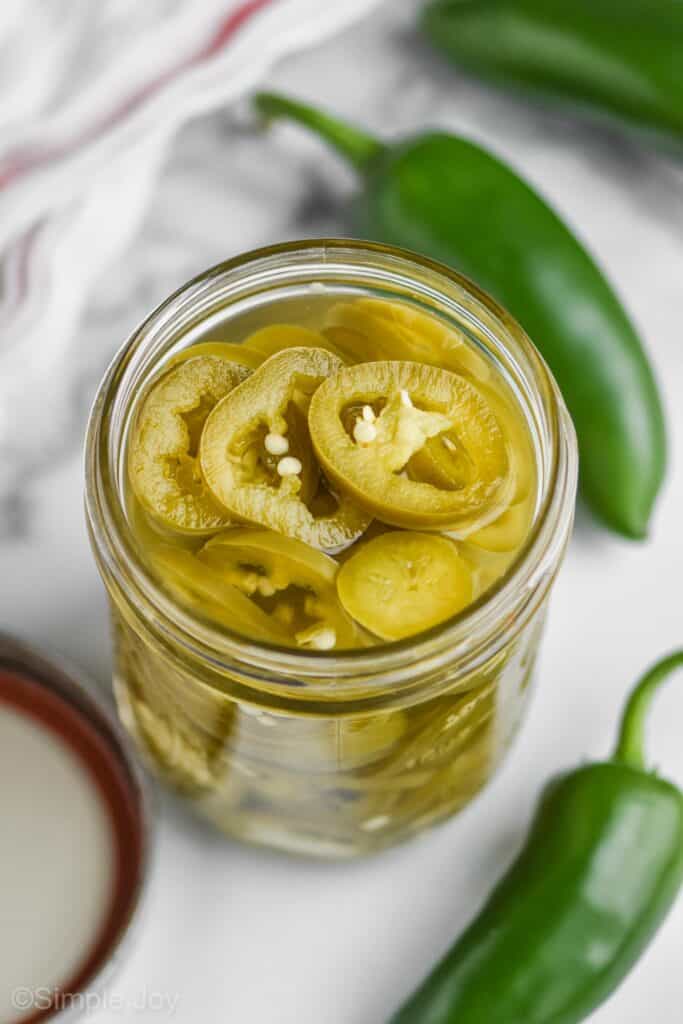 Great Ways to Use Pickled Jalapeños
I often use Pickled Jalapeños as an ingredient in recipes, not just as a condiment. Here are some of my favorites:
If you make this recipe or any of my other recipes, leave me a comment letting me know.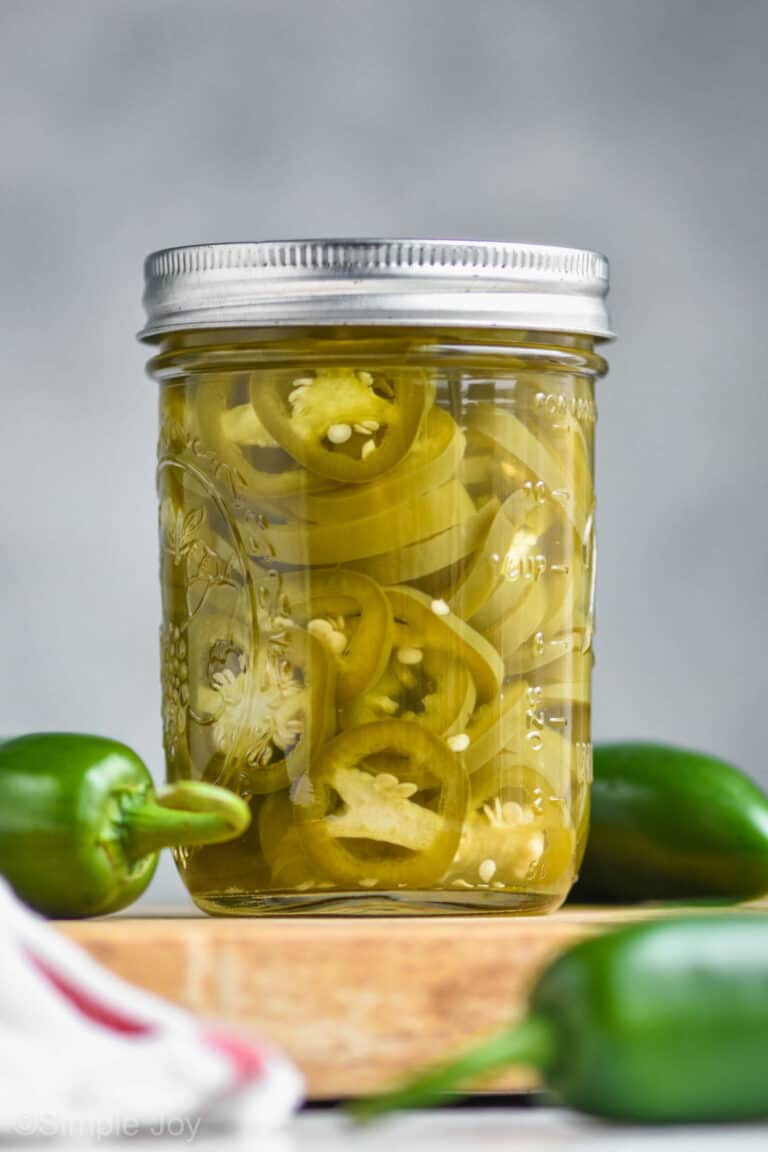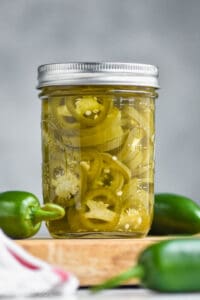 Pickled Jalapeños
This Pickled Jalapeño recipe is a fast and easy condiment that you will love having in your refrigerator.
Ingredients
5

medium to large jalapeños

should equal about 3 cups sliced

1

cup

white vinegar

1

cup

water

2

garlic cloves

1

tablespoon

granulated sugar

less if you want your jalapeños more spicy

2

teaspoons

salt
Instructions
Bring the water, vinegar, garlic, salt, and sugar to a roaring boil.

Add the sliced jalapeños and stir to combine. Remove from the heat and let sit for 15 minutes covered.

Transfer to a mason jar and store in the refrigerator for up to 1 month.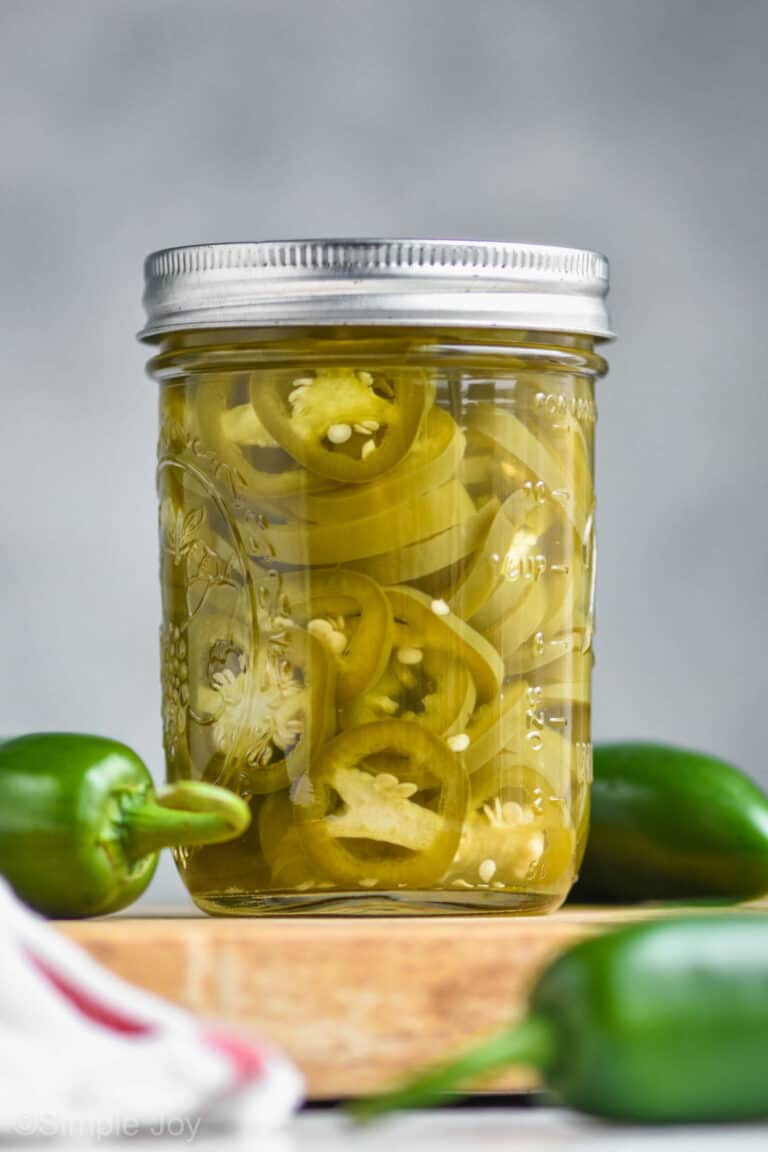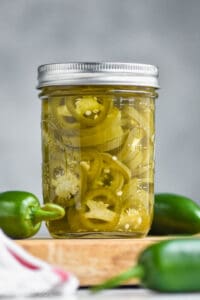 did you make this
Pickled Jalapeños