These Valentine's Day Bird Feeders are a simple craft and make for a cute little gift!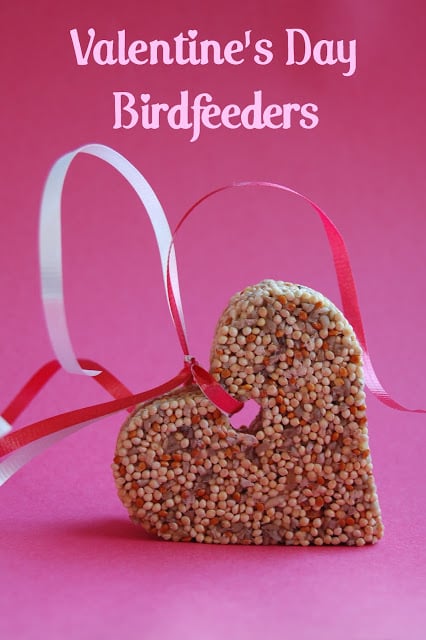 EDITED TO ADD: I know have these cute tags to go with these! Click HERE to grab 'em: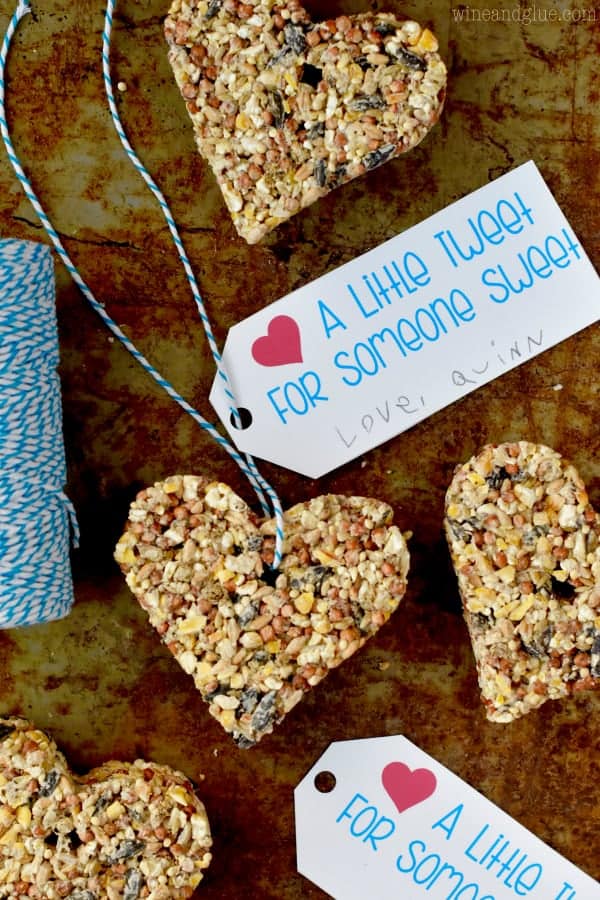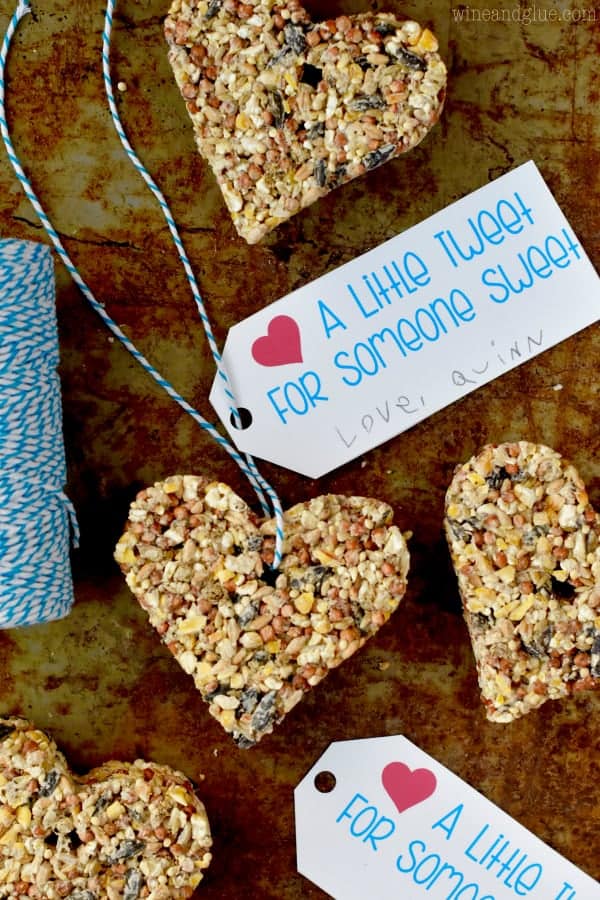 I kind of love these. They are so simple, but so sweet. I first saw them as a wedding favor idea. What a great idea, right?? I would love to get something like this at a wedding. (As a side note, a good friend of mine from college is getting married this summer, and I am now obsessing over wedding details.)

Anyway. Here's the recipe:
3/4 a cup of flour
1/2 a cup of water
1 envelope unflavored gelatin (2.5 teaspoons)*
3 tbsp corn syrup
4 cups birdseed
Spray a spoon with cooking spray and then mix all the ingredients together in a large bowl, a la this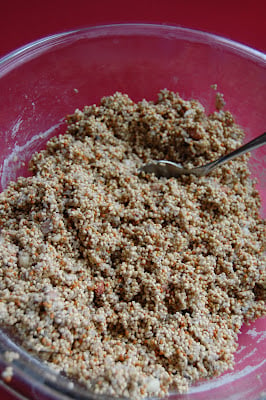 Yummy.
Next, spray the inside of your cookie cutter with cooking spray, and place it on a parchment lined baking sheet. Fill it with the birdseed mixture. Be sure to really pack it down. In retrospect, I wish I would have sprayed another spoon with cooking spray and used the back of it to help pack it down. It would have made for two smooth sides, instead of one.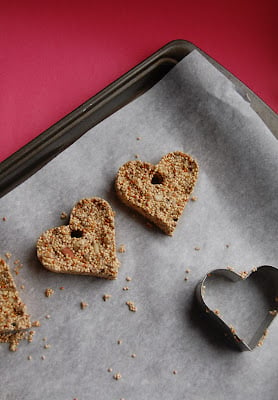 Once you have your cookie cutter full, use something (we used a chop stick) to make a hole. Then, holding down the birdseed, pull off the cookie cutter. I had to respray the cookie cutter after every four and with a 2 1/2 inch cookie cutter, I made 12 feeders. I thought this would be something really fun to do with Gavin, but  . . . I was wrong. It was a messy activity, and they are really fragile when you take off the cookie cutter. But this would probably be perfect to do with an eight or ten year old. That being said, Gavin did the chop stick part and really enjoyed it.
Let them firm up over night, and then they are ready to hang or give away.
This was my favorite part. When I told Gavin I was going to hang one up outside, he told me that he wanted to come with and that we should hang it on Elliot's tree.
"This is for Elliot, Mom." Oh little moose, you melt my heart. We love you, E. And we never stop thinking about you.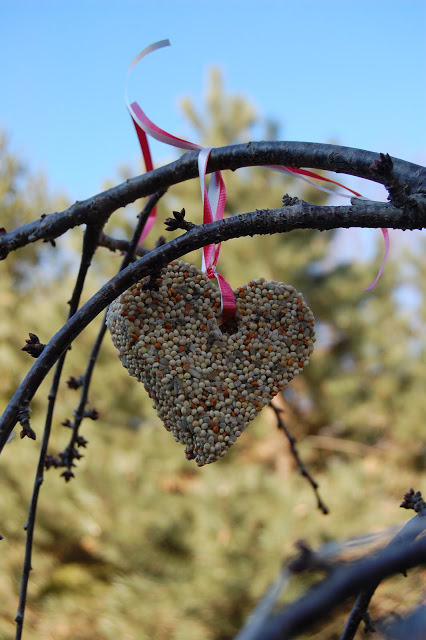 * In my grocery store, I found this in with all the Jell-o mixes. Though I spent a good chunk of time looking for it with the canning stuff.