These Valentine's Day Bird Feeder Printable Tags are perfect for using with these Heart Bird Feeders and gifting at Valentine's Day!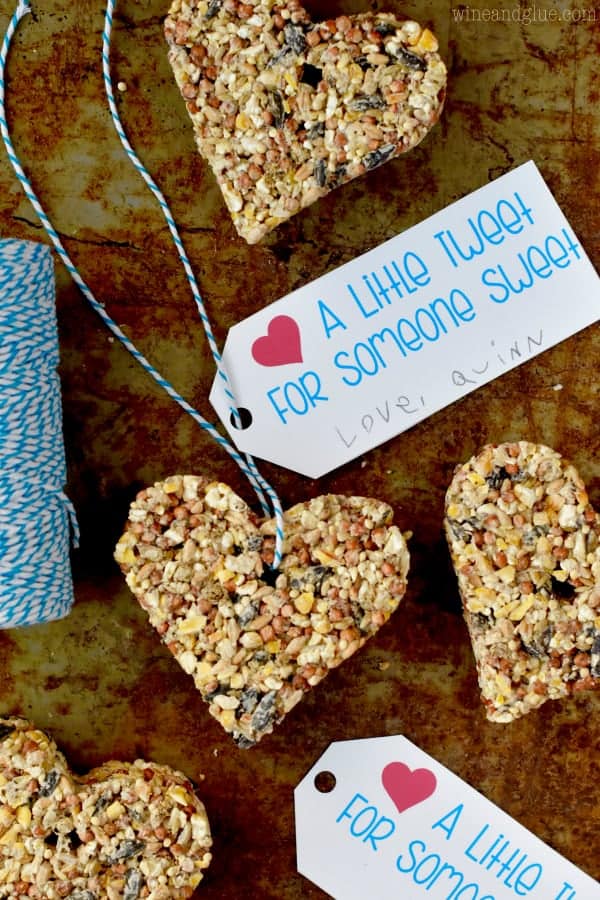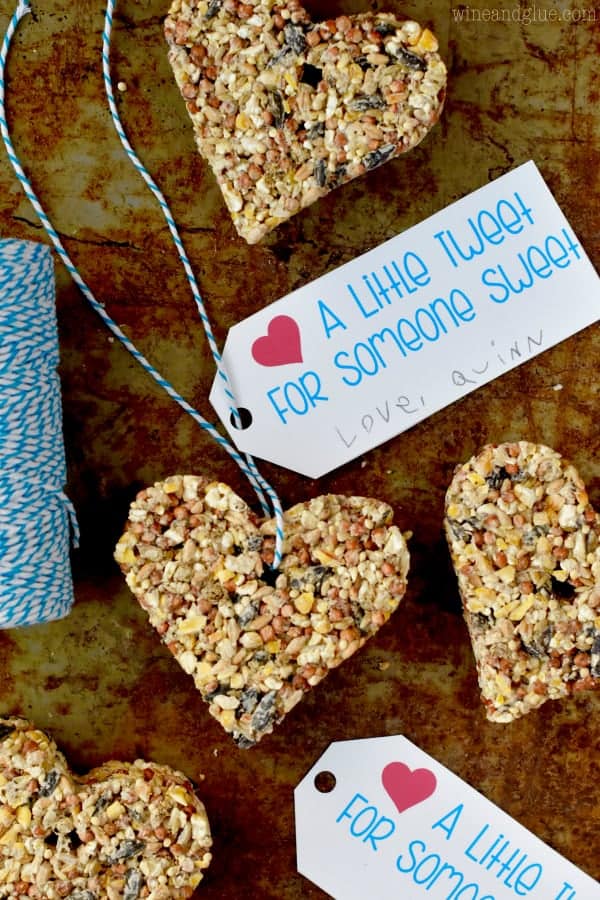 Everyone has really loved these Heart Bird Feeders that I made a few years ago for Valentine's Day! Every year around this time, I get so much traffic to that post and lots of sweet comments about how easy they were to make with their kids and so fun to give.
Click HERE or the photo to print them!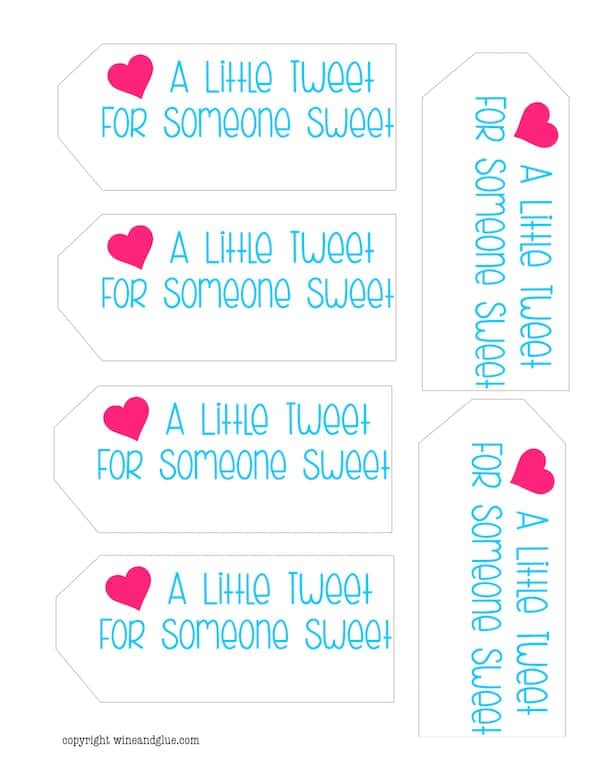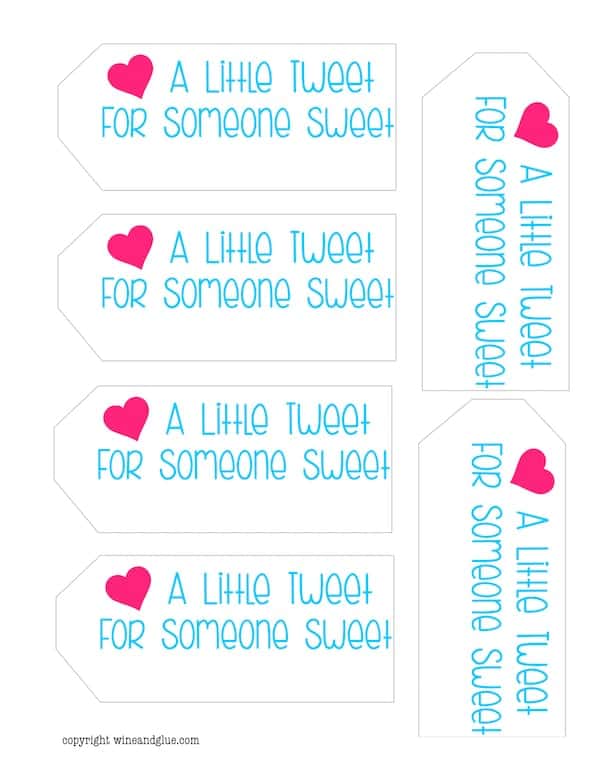 So I thought it would be nice to make a tag to go along with them and make them super easy to gift!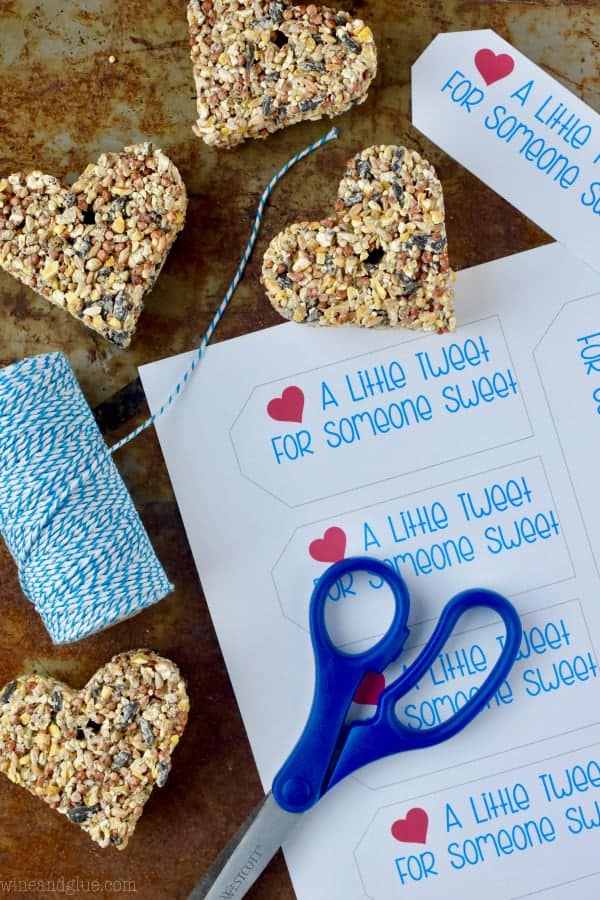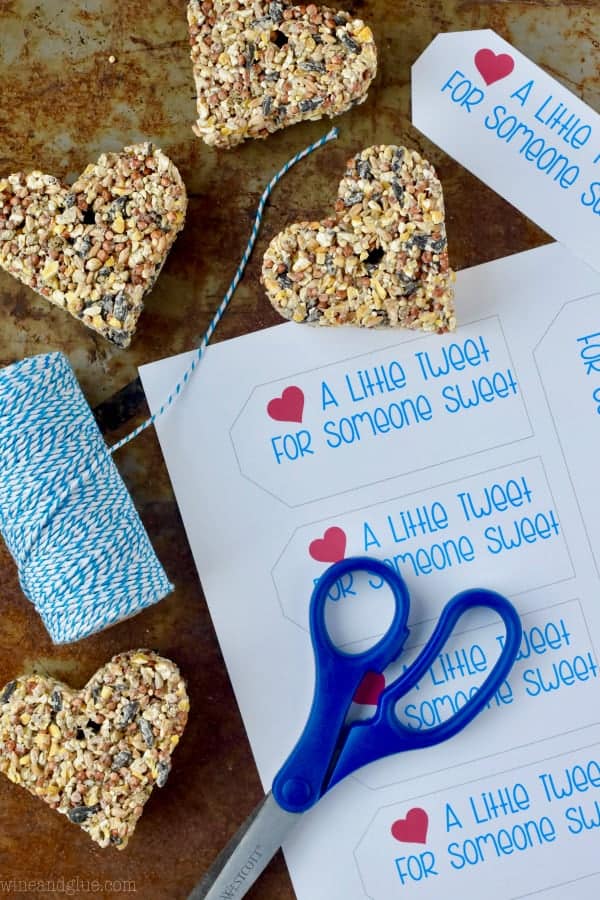 A huge shout out to my friends who helped my way over tired brain decide what to write on these tags! My brain couldn't come up with one clever thing to say on these tags and my friends came up with ton! Friends are good, lol. Happy Valentine's Day, friends. You are super Tweet. ;)
We are going to use these tags and then give these to the kiddos teachers :)