Printable Lunch Box Jokes that are perfect to send to school with your kiddo and will have them cracking up at the lunch table.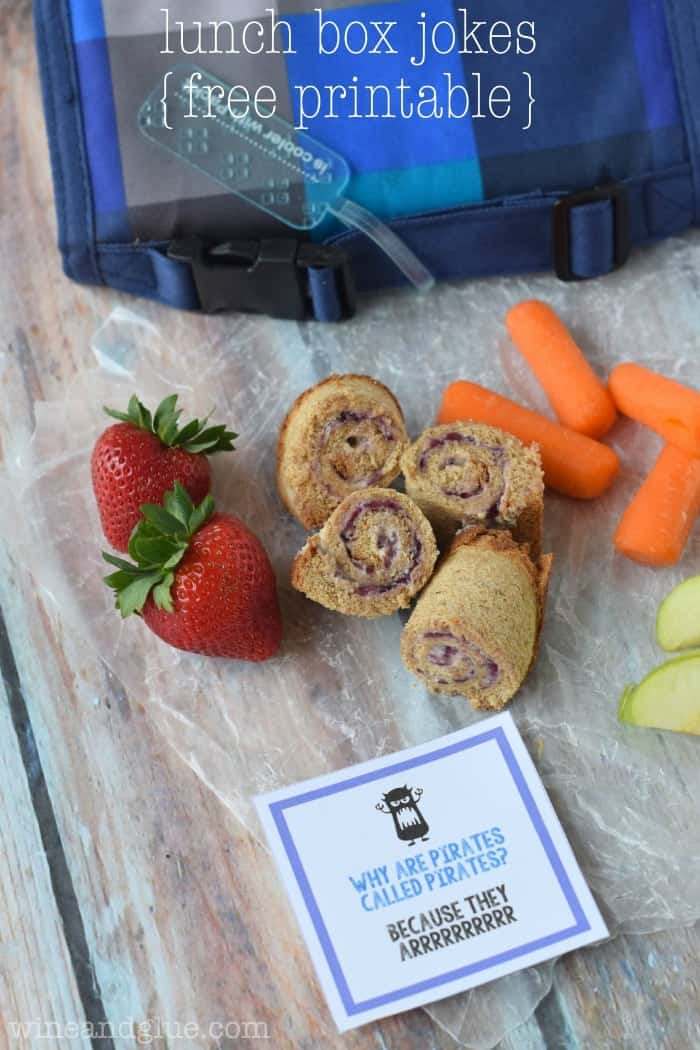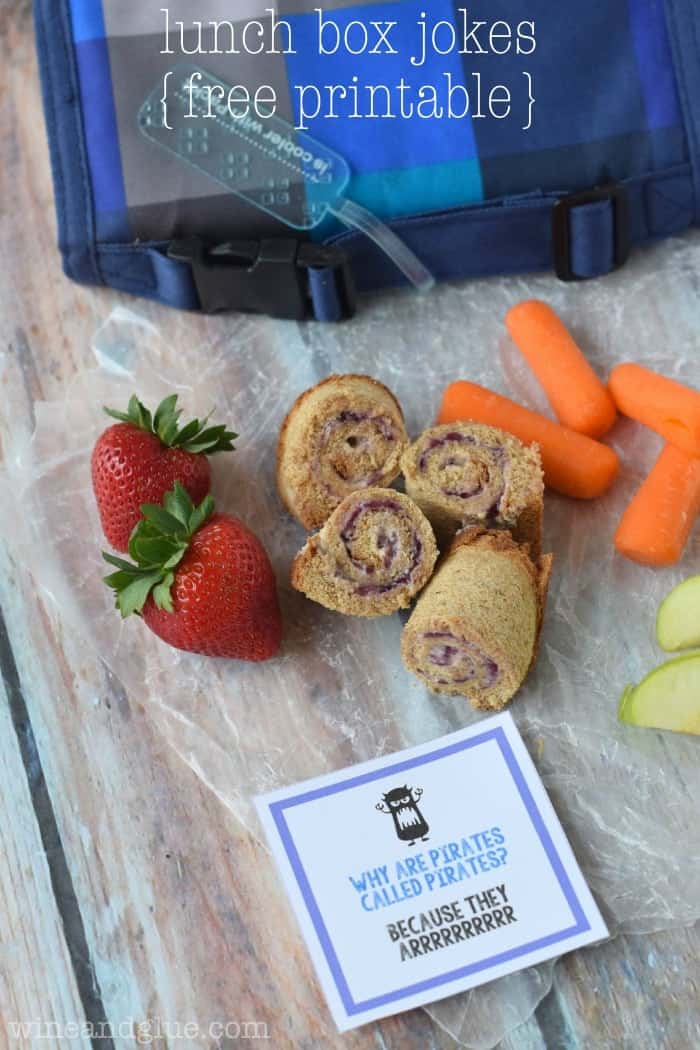 My kids are kind of obsessed with knock knock jokes. You know that one about the interrupting cow? They have made them up to go with each family member. So, for example, Gavin's is:
Knock Knock
Who's There
Interupting Gavin
Interupting Ga
VIDEO GAMES!!
It's kind of hysterical to seem them crack up at their own puniness.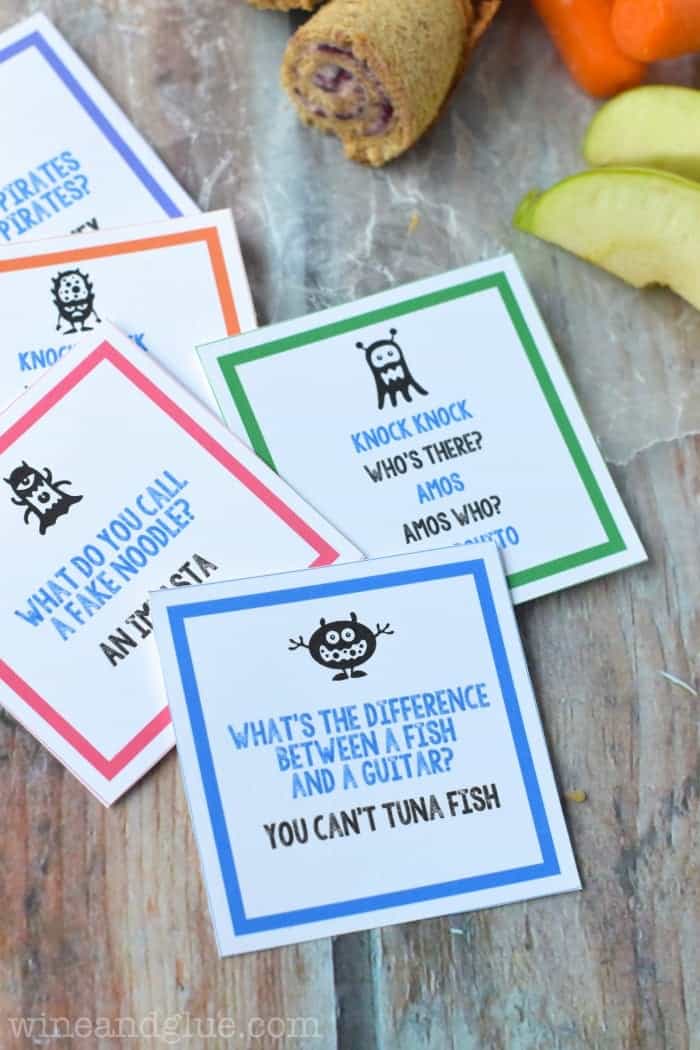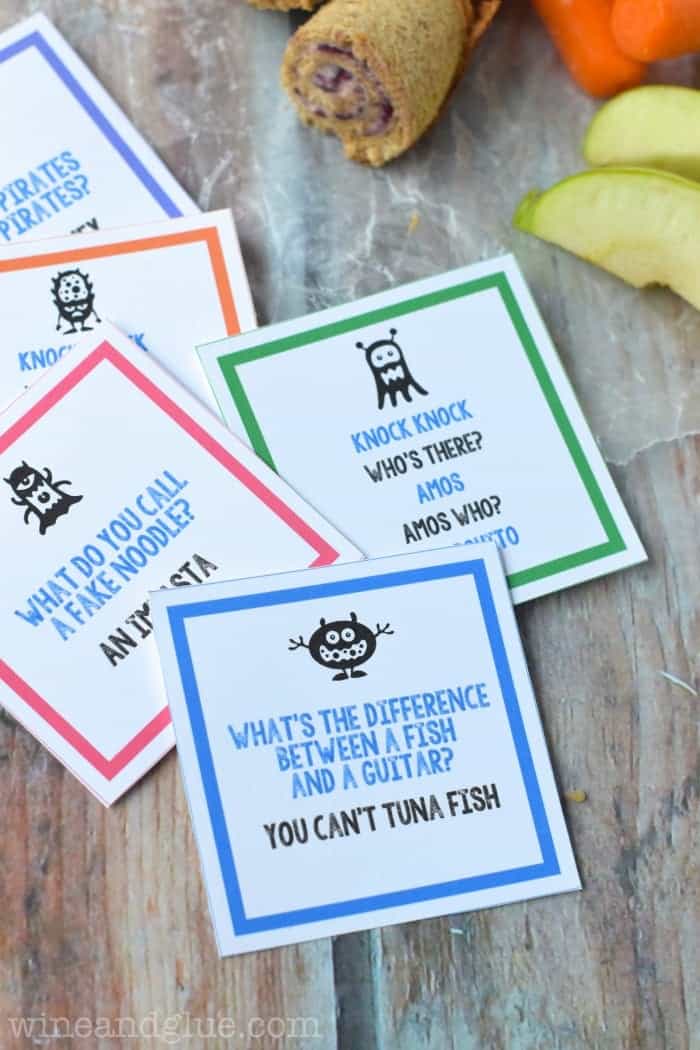 For as long as I am Quinn's mom, I hope I never forget the sound of her cracking up after Gavin tells a joke and in between laughs saying, "I don't get it!" :)
So, I'm all about back to school ideas right now, and tomorrow I'm going to be giving you a great recipe that is healthy and tasty, and magically can become FIVE different lunch ideas. And what makes it even better? Sending along some awesome knock knock jokes with it.
Just click on the pictures below to bring you to where you can download them for free.
And because Nathan says this post wouldn't be complete with out,
Wakka wakka wakka.
For Personal Use Only