These Root Beer Float No Bake Cheesecake Bars are so easy to throw together, and full of creamy delicious root beer flavor!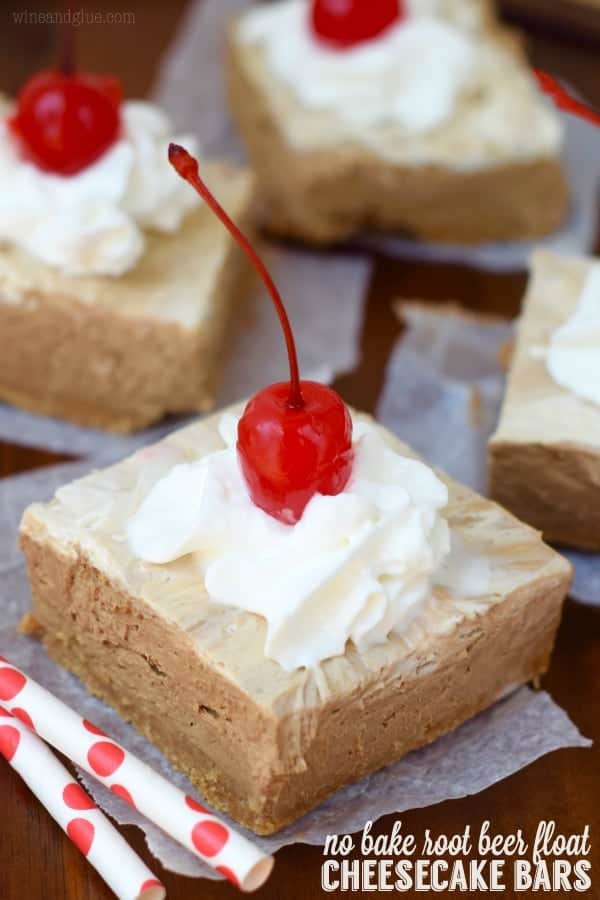 Did I mention to you guys that Piper got ear tubes a little over a month ago? Seriously, my life is a tornado and I can't remember what pieces of furniture land on the blog and what doesn't.
So . . . after about 3.4 billion ear infection, little Pips got ear tubes at the beginning of June. We really thought that that was going to be life changing. That's what everyone told us. That the crying in the middle of the night would stop . . . . but it didn't.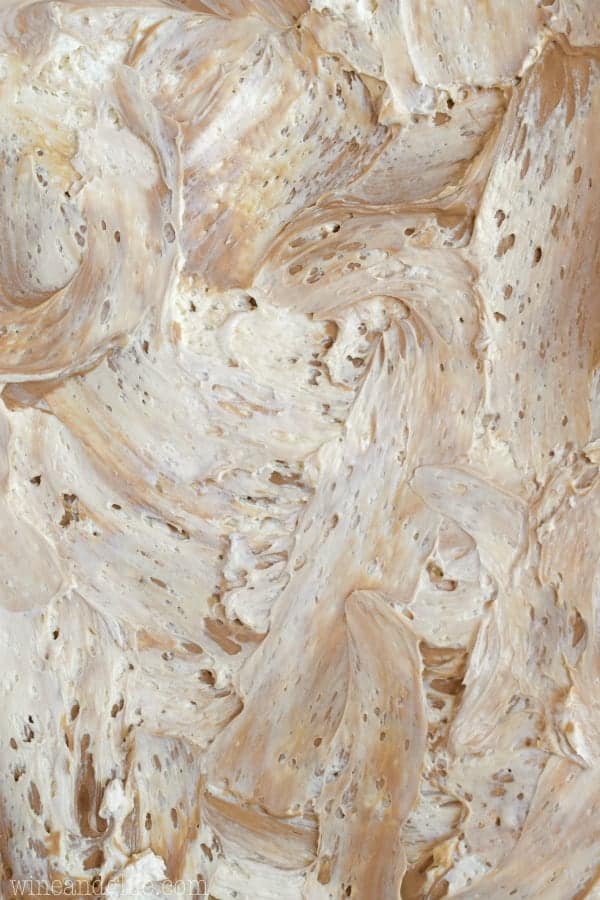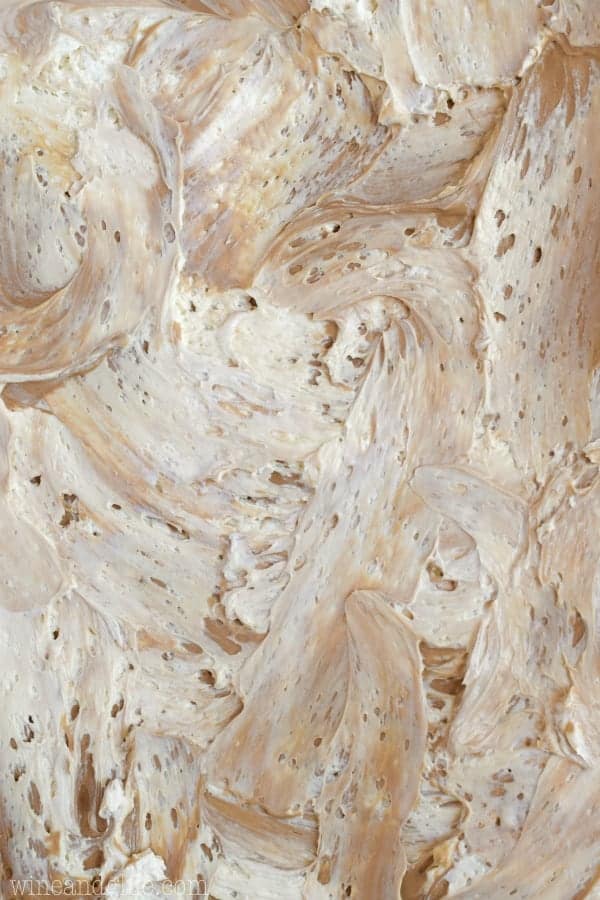 You guys.
She went back to nursing in the middle of the night. She's 15 months old. This is absolute insanity. It's like she's a newborn again.
So we went back to the ENT this past week and thank god she didn't just write me off as a crazy mom. She believed me that life feels insane because Piper won't sleep . . . or really eat. You guys. A toddler who doesn't sleep and doesn't want to eat makes for a tired, cranky, and hangry baby. It's ugly up in here.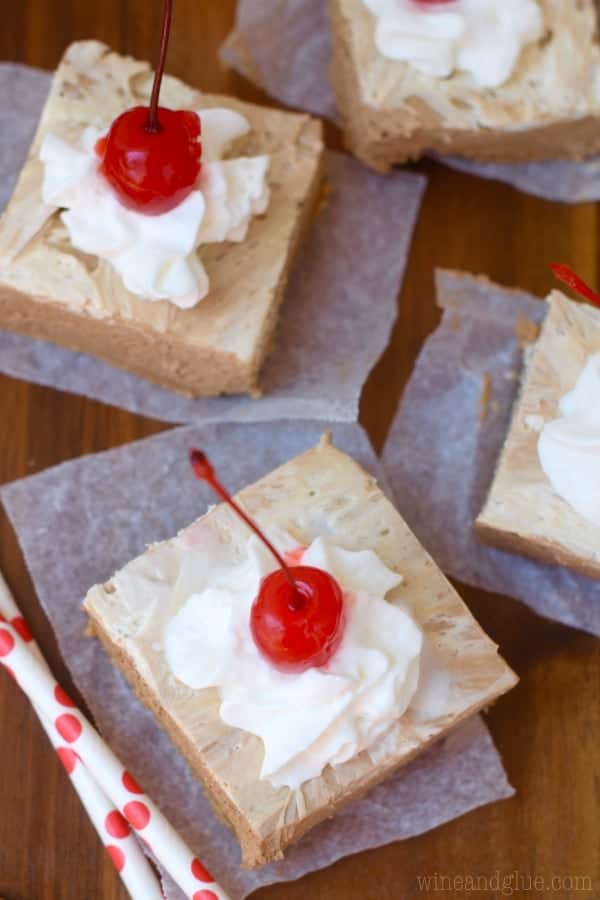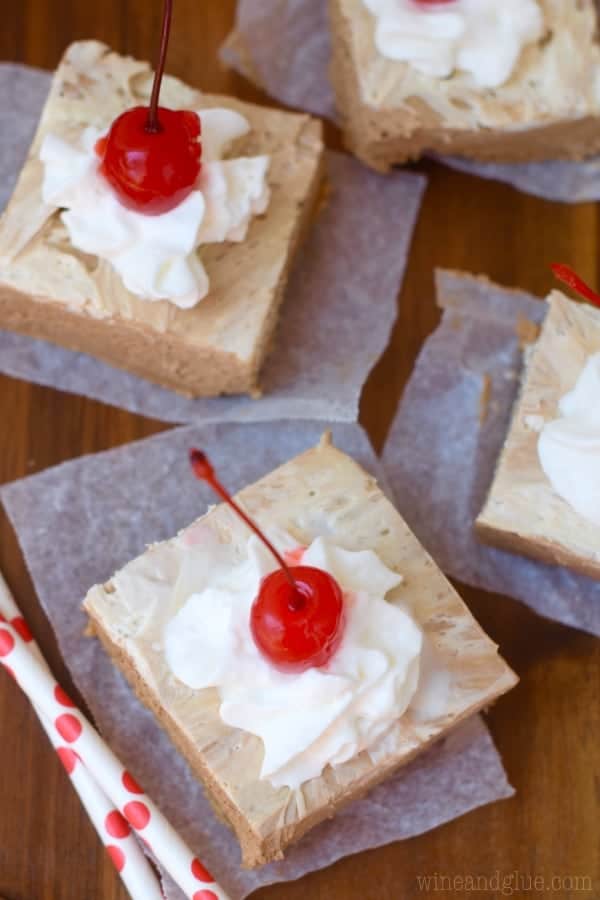 So they did a scope (i.e. we tortured her by sticking a camera down her nose) on little Piper and they found out that she has a chronic infection. And suddenly the reason she's been such a hot little mess made sense. She was put on antibiotics and she is sleeping just a teeeeeeenie tiny bit better, but she seems a little happier! Hooray for small victories and here's hoping it continues.
Why am I sharing all of this with you instead of some hilarious story? Because I am literally so tired from life right now that it's just a good time to be real. And there's nothing else my brain can come up with.
Lol!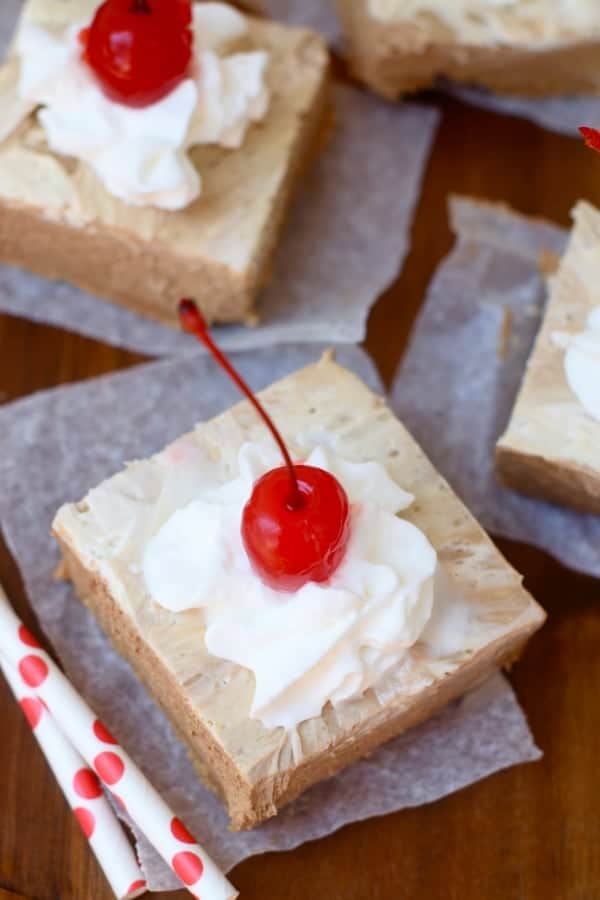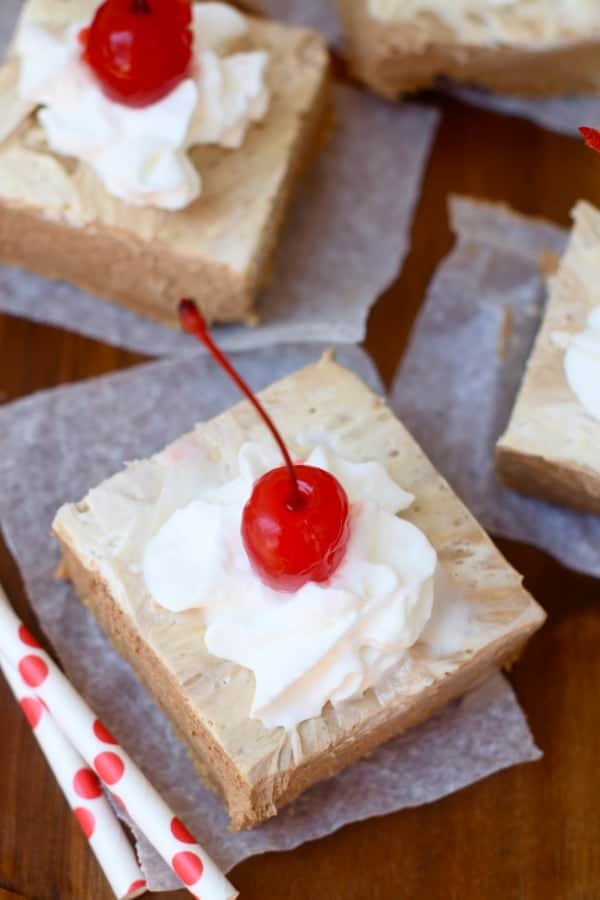 What's easier than trying to figure out why a one year old is reverting back to newborn behavior?
These Root Beer Float No Bake Cheesecake Bars!! They are just a few ingredients, easy to make, and taste like a delicious root beer float without turning on your oven! Winning!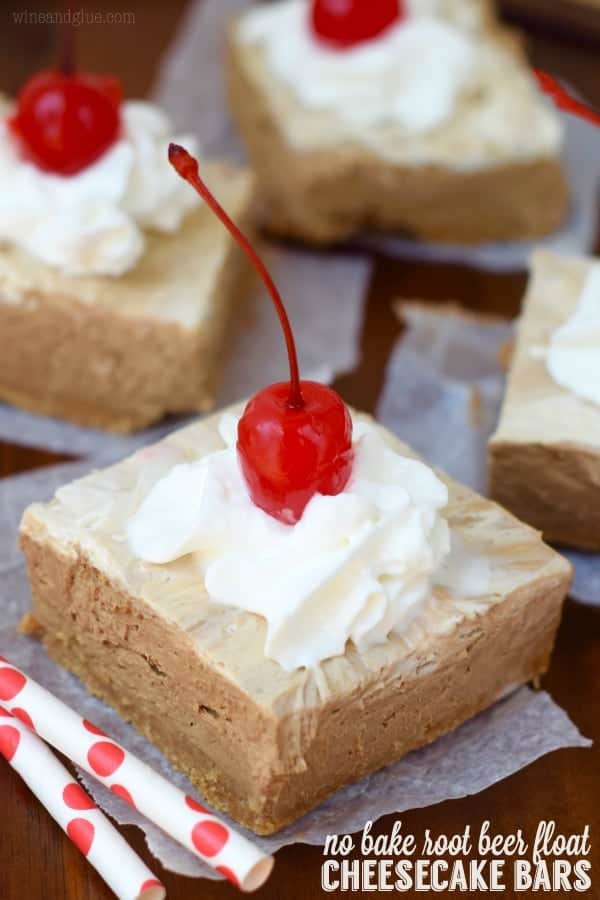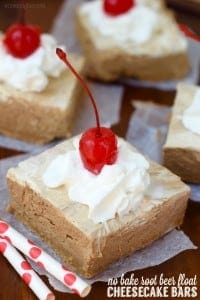 Root Beer Float No Bake Cheesecake Bars
Ingredients
9

graham crackers

2

TBSPs

sugar

6

TBSPs

butter

melted

3 8

oz

packages of cream cheese

room temperature

1/2

cup

sugar

8

oz

cool whip

1

TBSP

vanilla extract

1 1/2

TBSP

root beer concentrate
Instructions
Crush 9 sheets of graham crackers with 2 TBSPs granulated sugar, and mix with melted butter.

Press into the bottom of a 9 by 13 inch pan.

Beat together the sugar, cream cheese, and vanilla extract. Mix in the cool whip.

Remove 1/2 cup of the mixture.

Mix in the root beer extract to the remaining large amount of cheesecake batter.

Gently spread the mixture (minus the 1/2 cup) over the graham cracker crust. Then carefully swirl the 1/2 cup of the mixture into the top.

Refrigerate for at least 4 hours, then slice and enjoy!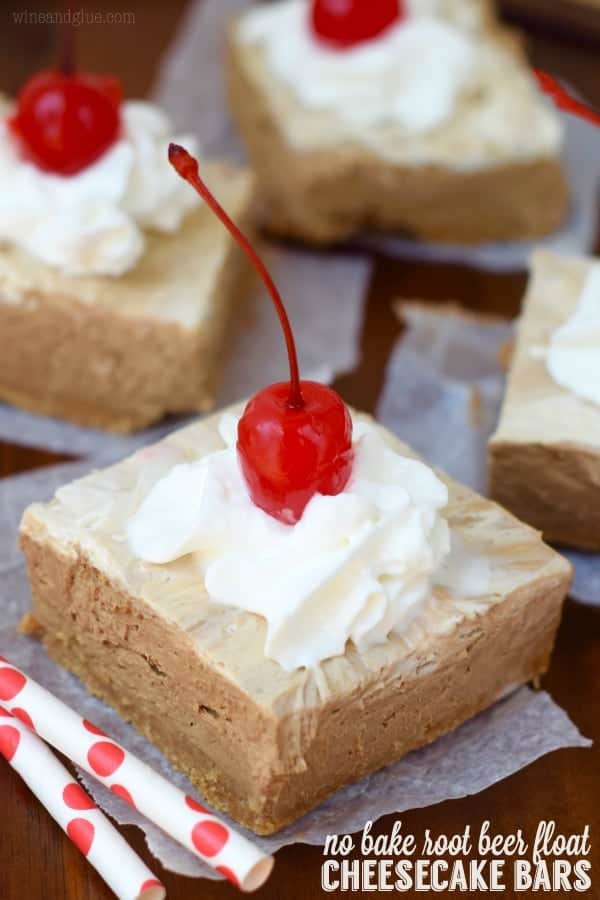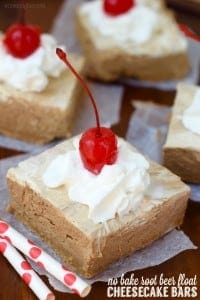 did you make this
Root Beer Float No Bake Cheesecake Bars
You might also like
No Bake Cookie Dough Cheesecake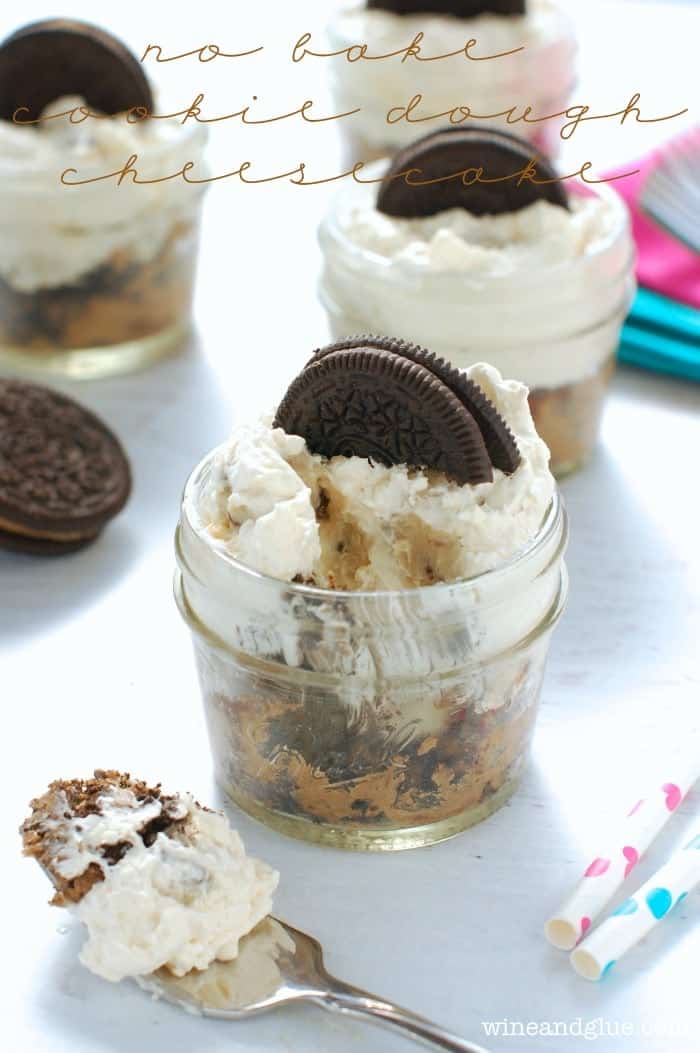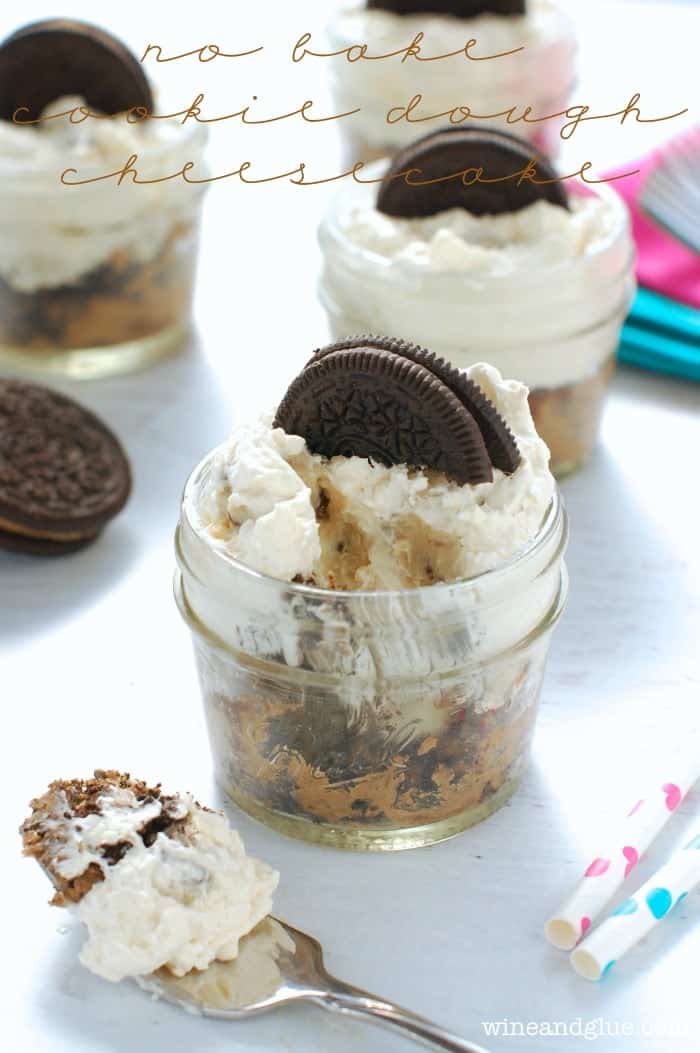 No Bake Funfetti Cheesecake Cups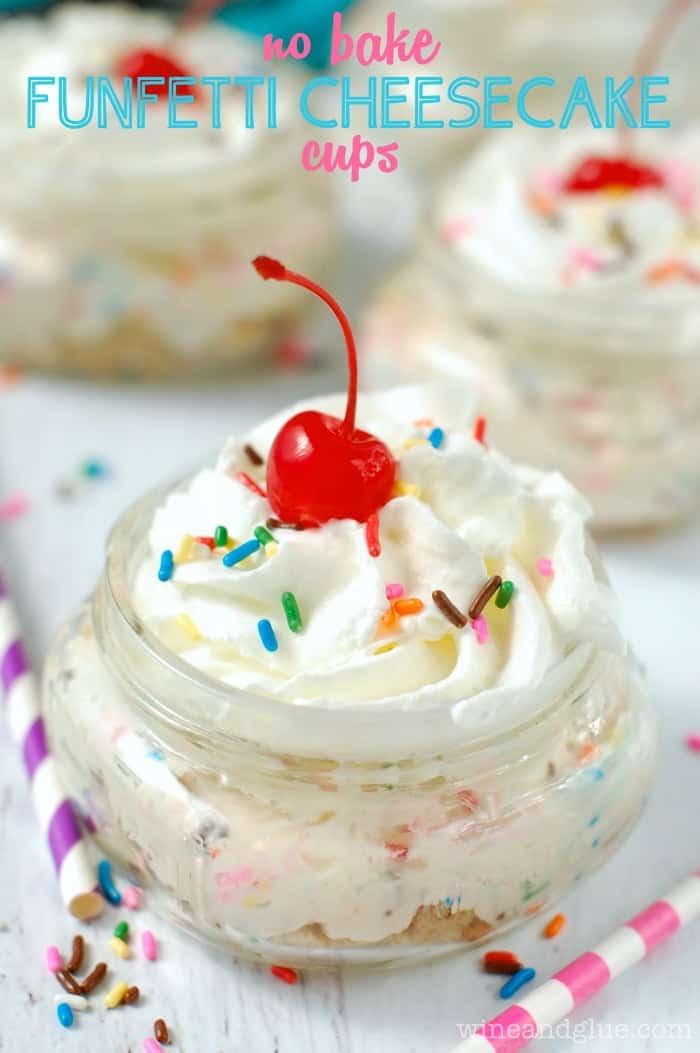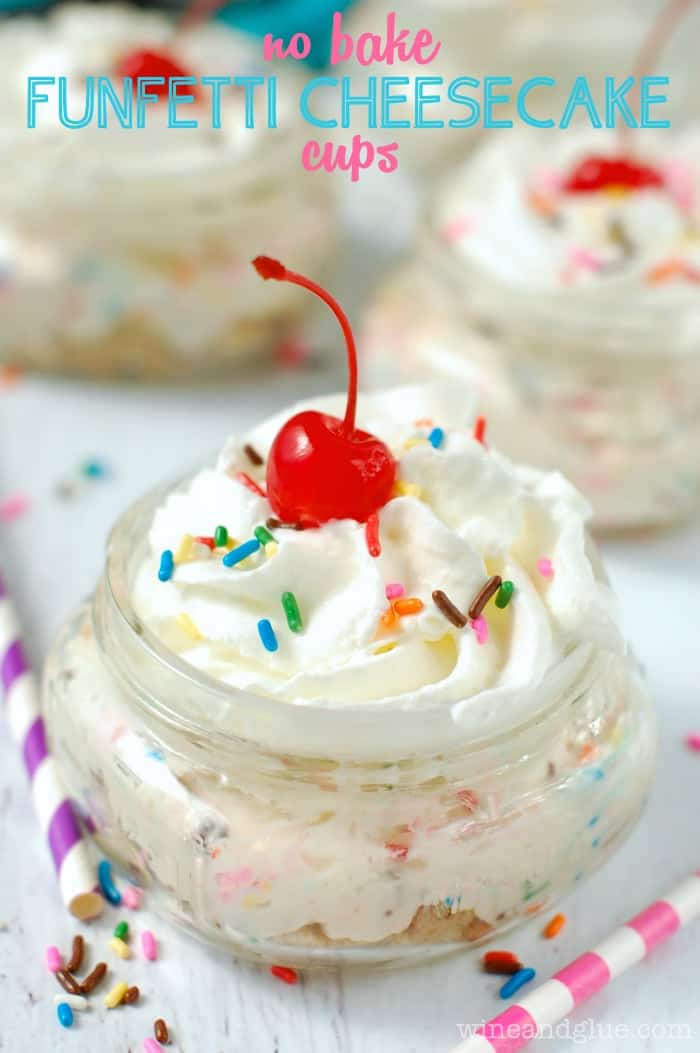 Make Your Own No Bake Cheesecake Bar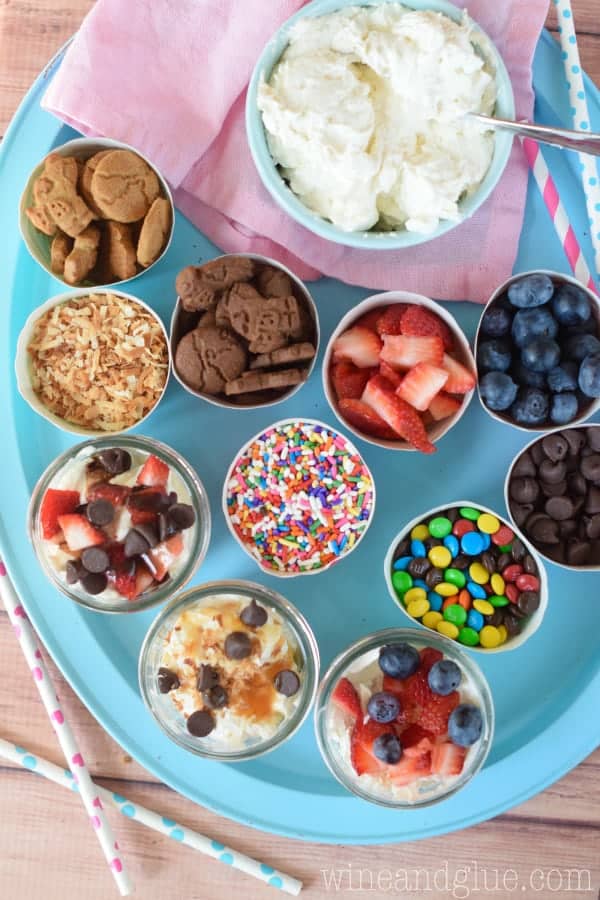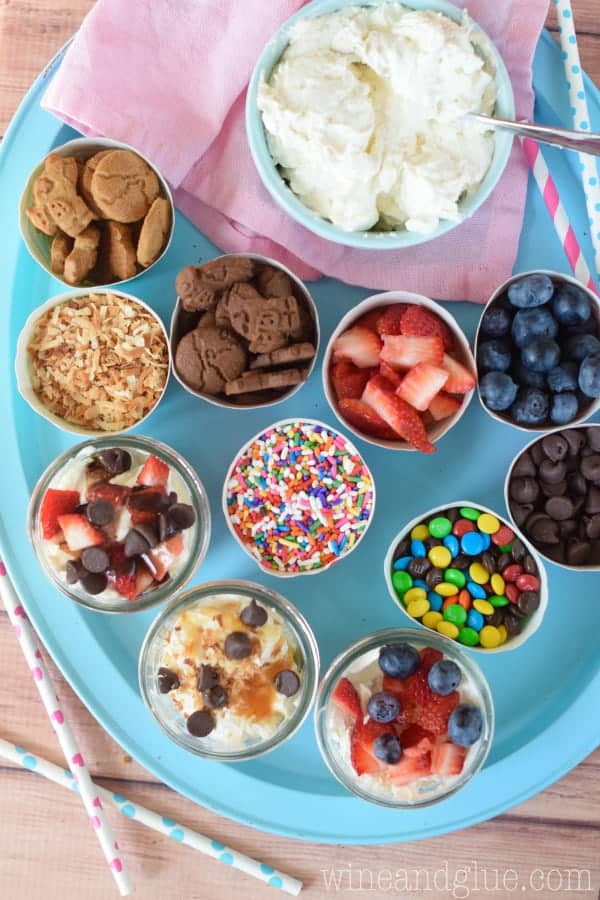 This post contains affiliate links, if you click on them and then make a purchase, I make a small amount of money at no additional cost to you. Thank you in advance for supporting Wine & Glue.
SaveSave