This Salted Caramel Chocolate Mug Cake is your rich and delicious answer to a chocolate craving!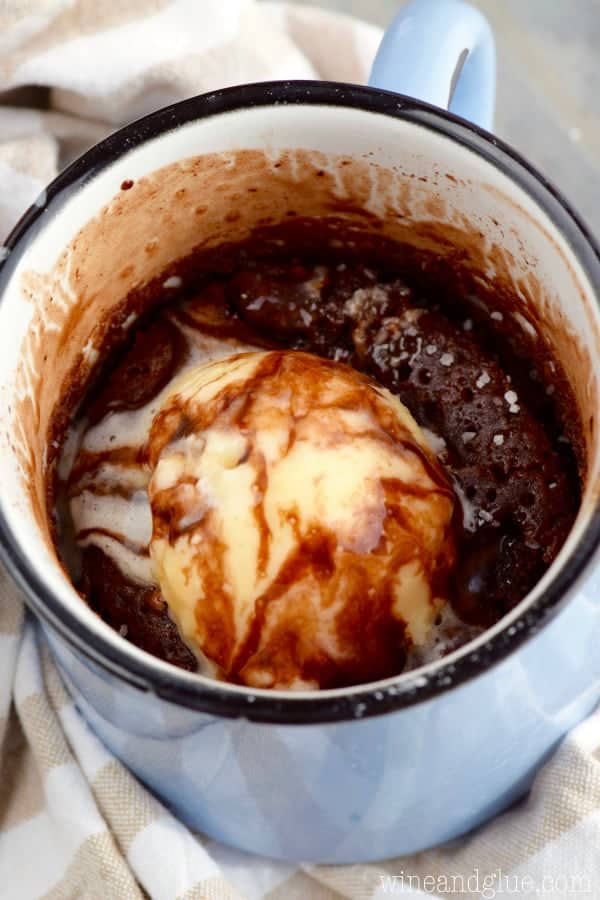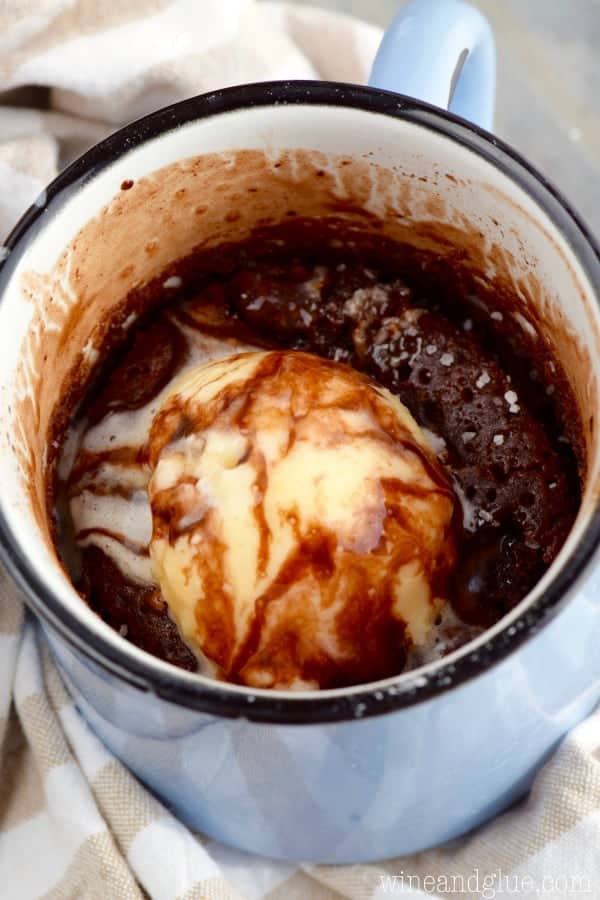 When I started food blogging, I never realized how many times a week I would find myself at the grocery store. Even with being, what I have been told is, the luckiest woman alive and having my husband doing a good chunk of the grocery shopping, I would say that I am still there a good three to four times a week.
No, I'm not kidding.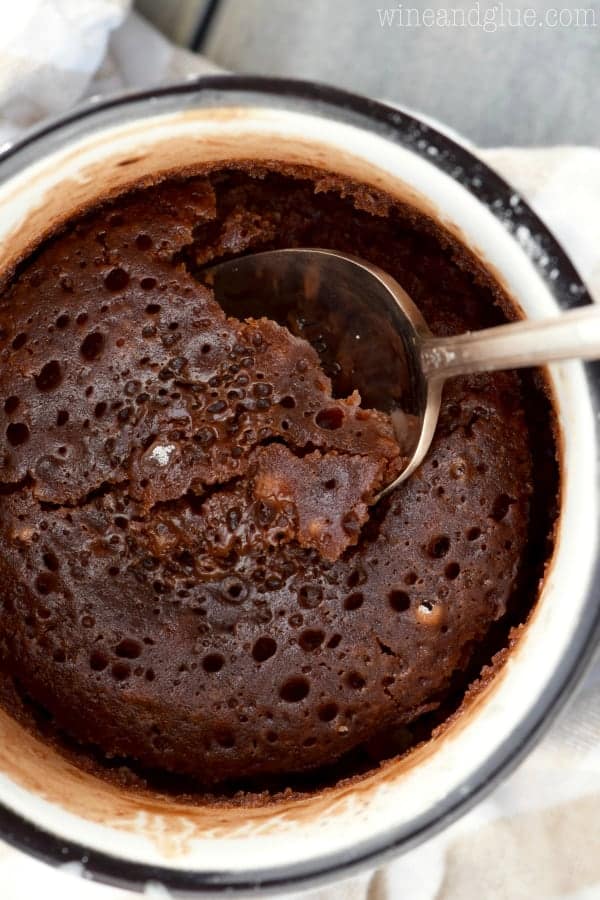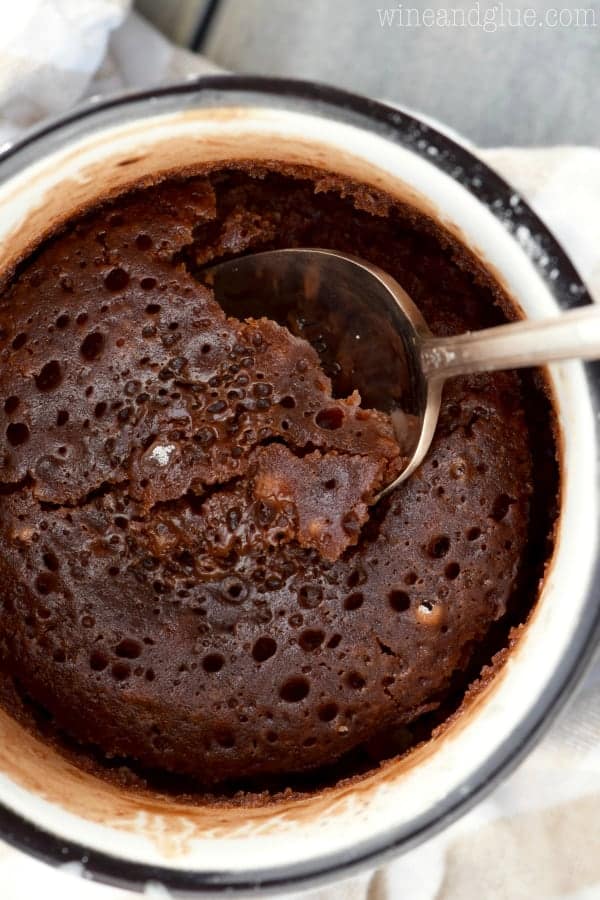 This wouldn't be such a big deal, except for two small details: The three year old and 10 month old who usually get carted there with me. Or worse! The third detail who is quite a bit bigger, but also has a bigger complaining voice and tends to sprinkle our shopping trips with casual comments like, "Couldn't you have done this while I was at school," as I resist the urge to strangle him next to the produce.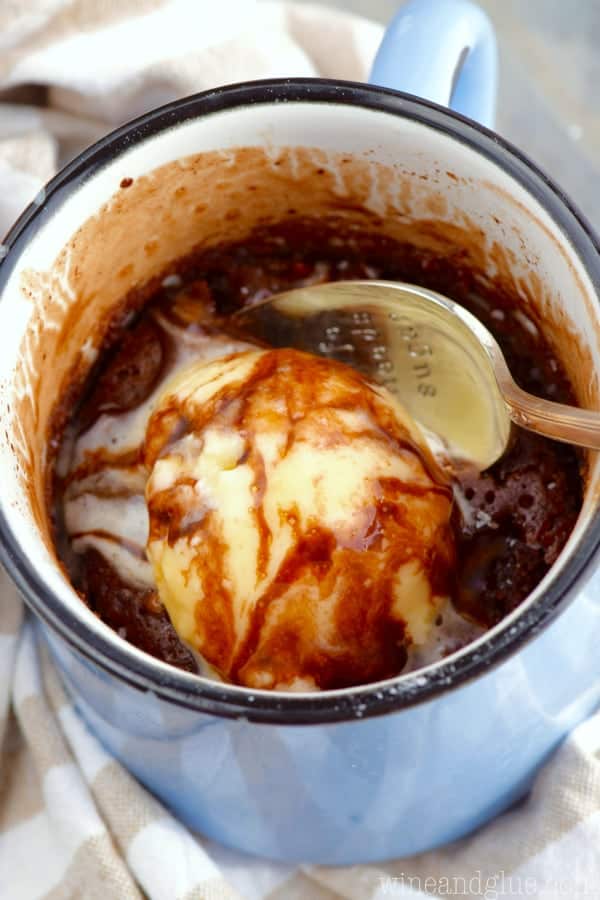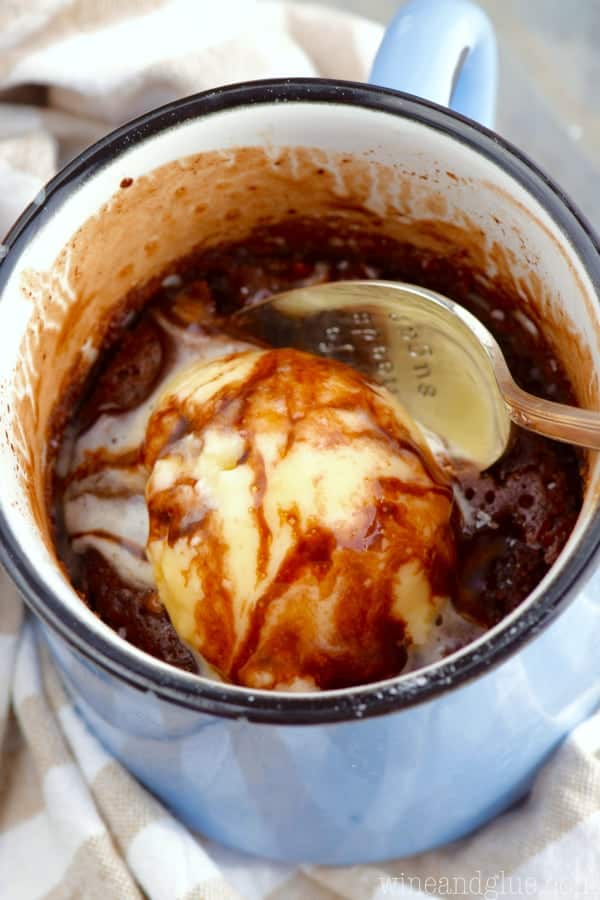 The other night I went grocery shopping by myself, which honestly, was a tiny bit like vacation.
I had literally just pulled out of the parking lot and remembered no less than three things that I forgot to get. And as I'm typing this, I'm wondering why I didn't just turn around and go back . . .
The problem is that I am forever and constantly thinking of recipes. I will be giving the girls a bath and suddenly think of a bark recipe that I have.to.make. Now. Or I'm doing dishes and suddenly a frosting recipe that just has to be part of my life pops into my head. Or I'm helping Gavin with his homework and think up a new cocktail recipe that just sounds like heaven.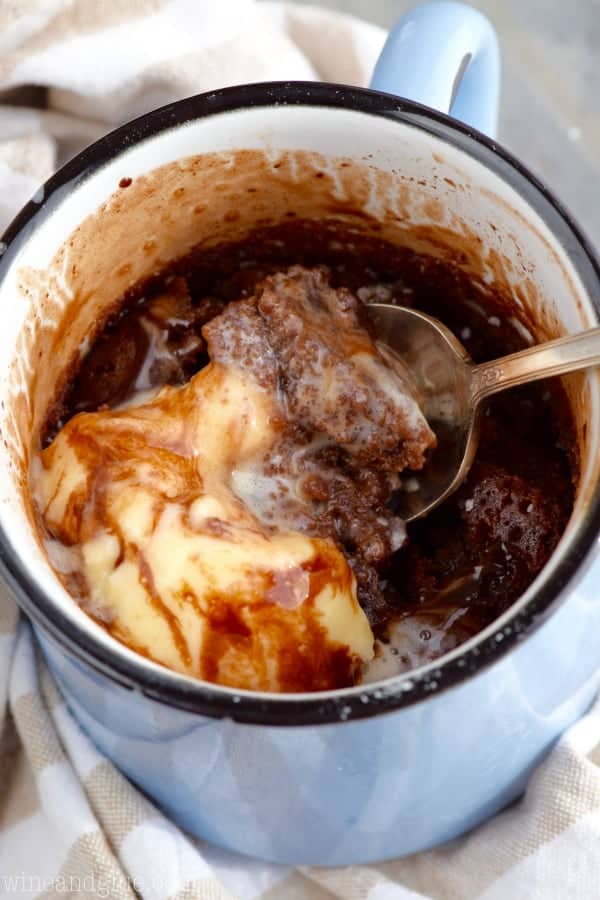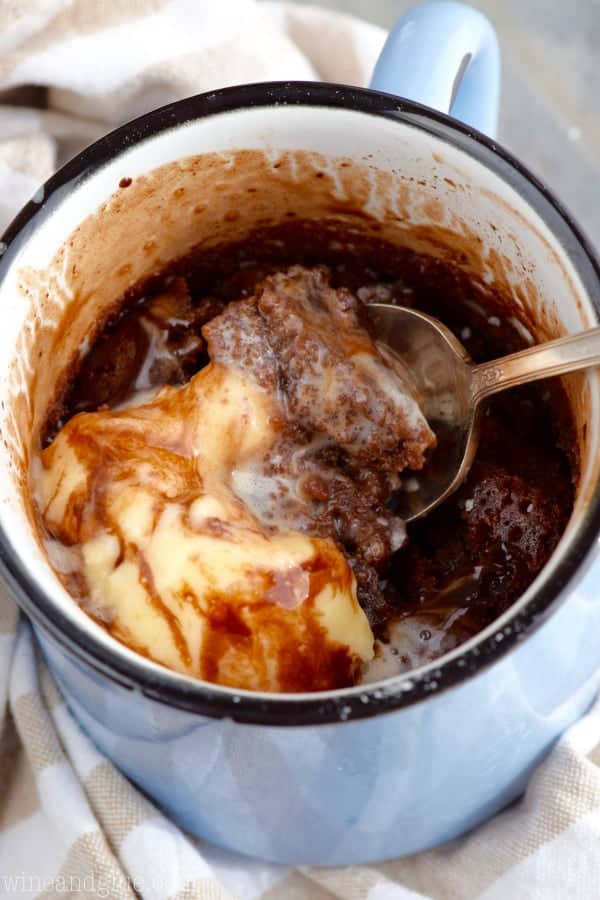 So I go back to the grocery store. And on the way home, I think about a pizza recipe that would be really awesome if only I had . . .
But what is there really to complain about? I work in my pajamas, get to be at home with my kids, and "work" is making a mug cake eight times until I get it right. I'll take a few grocery runs a week for that any day. Wait. Did that even make sense?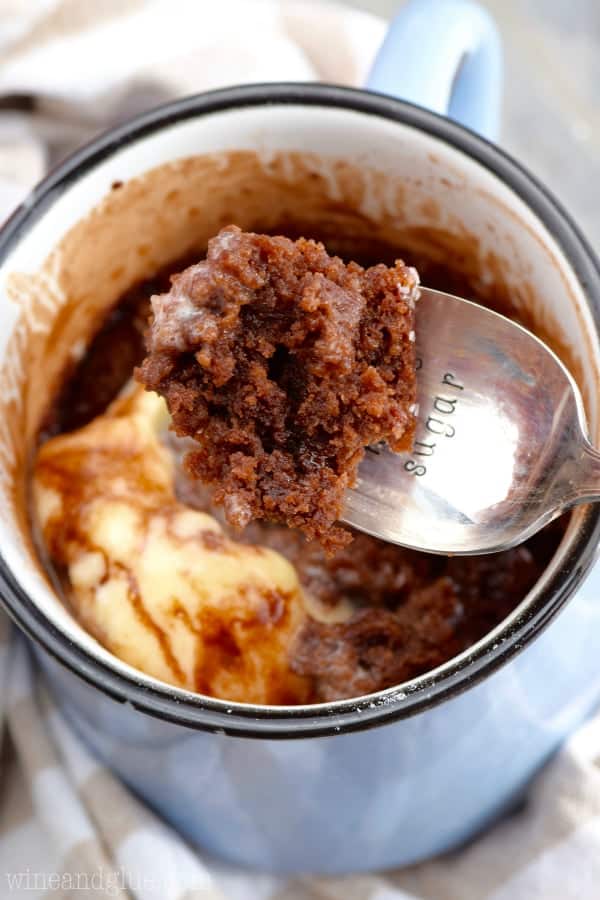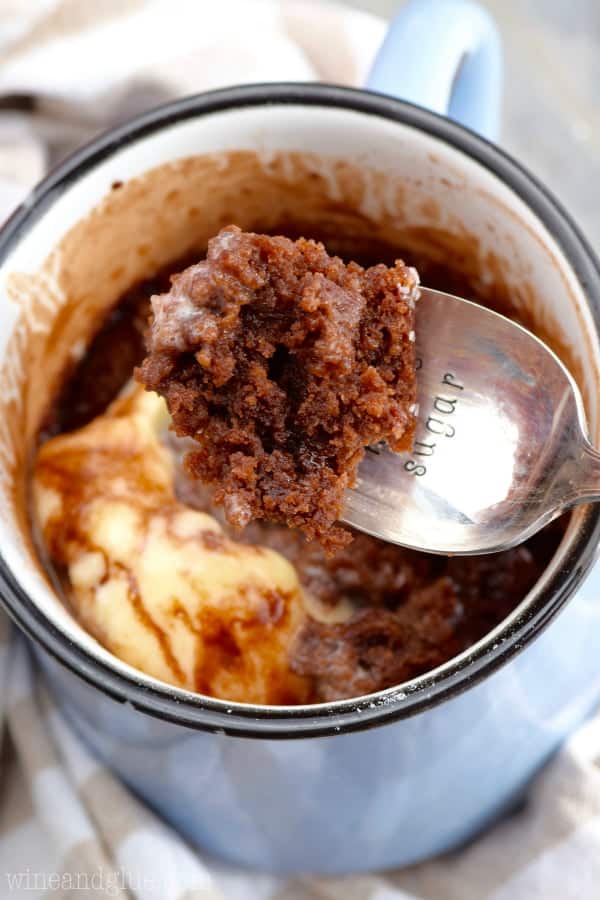 Anyway, I'm totally serious. Eight times with this cake. Fortunately, I had all of the ingredients on hand and it doesn't use much of them, so there weren't any grocery runs because of this little baby.
This cake started off with this amazing recipe from Table for Two. I had tried a bunch of different ratios of flour/milk/fat and none were getting me what I wanted until I tried hers. I decided to use chocolate chips because it makes it oh so fudgey and did a method of melting them with the milk and caramel before adding everything else. This mug cake is SO good, great for a late night chocolate craving, and kind of mind blowing when you let vanilla ice cream melt over it.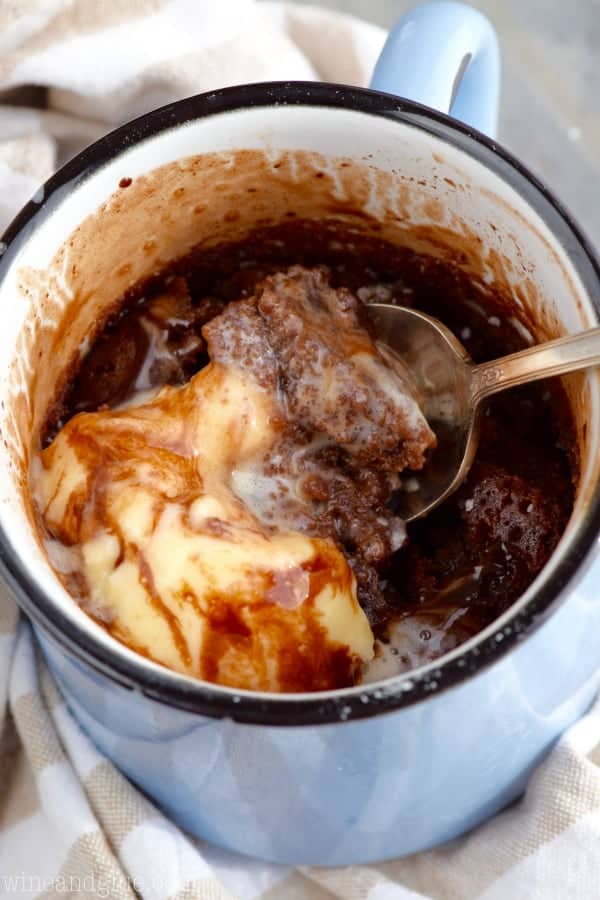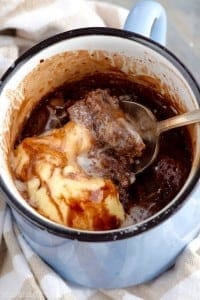 Salted Caramel Chocolate Mug Cake
Ingredients
1/4

cup

chocolate chips

1/3

cup

milk

2

T

caramel syrup

1/4

cup

flour

1/2

tsp

salt

1/4

tsp

baking powder

2

TBSP

sugar

2

TBSP

vegetable oil
Instructions
Mix the milk, caramel sauce and chocolate chips in the bottom of a mug. Microwave on 30 second intervals until the chocolate is completely melted, stirring in between.

Mix in the remainder of the ingredients, throughly mixing to break up all of the flour.

Microwave for two minutes or until cake is cooked.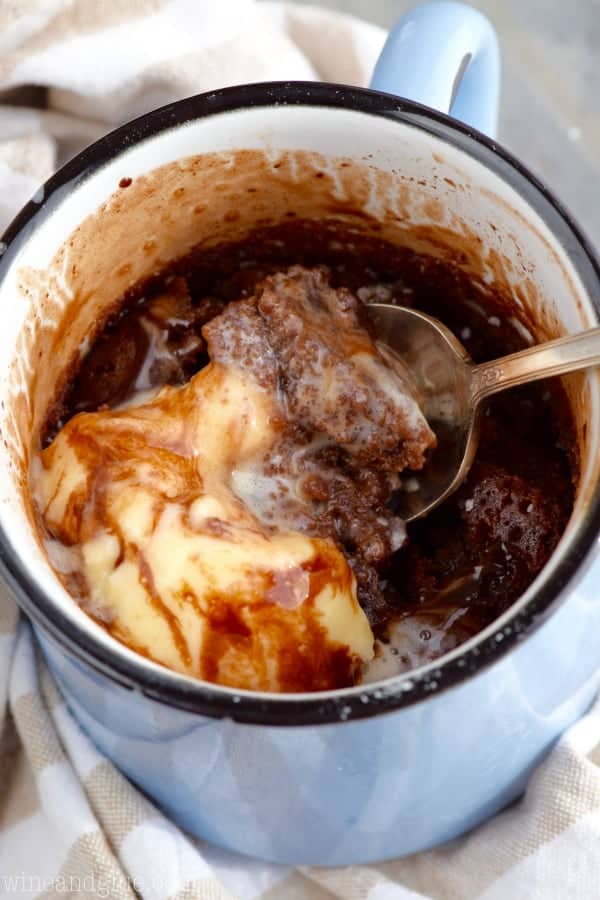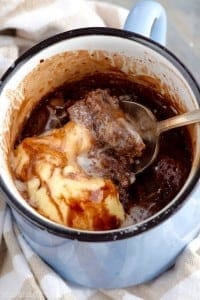 did you make this
Salted Caramel Chocolate Mug Cake
Mug cakes from friends
Single Serving Carrot Cake from Heather's French Press
Skinny Single Serve Chocolate Raspberry Mug Cake from Crazy for Crust
Snickerdoodle Mug Cake from Five Heart Home
You might also like
Salted Caramel Sugar Cookies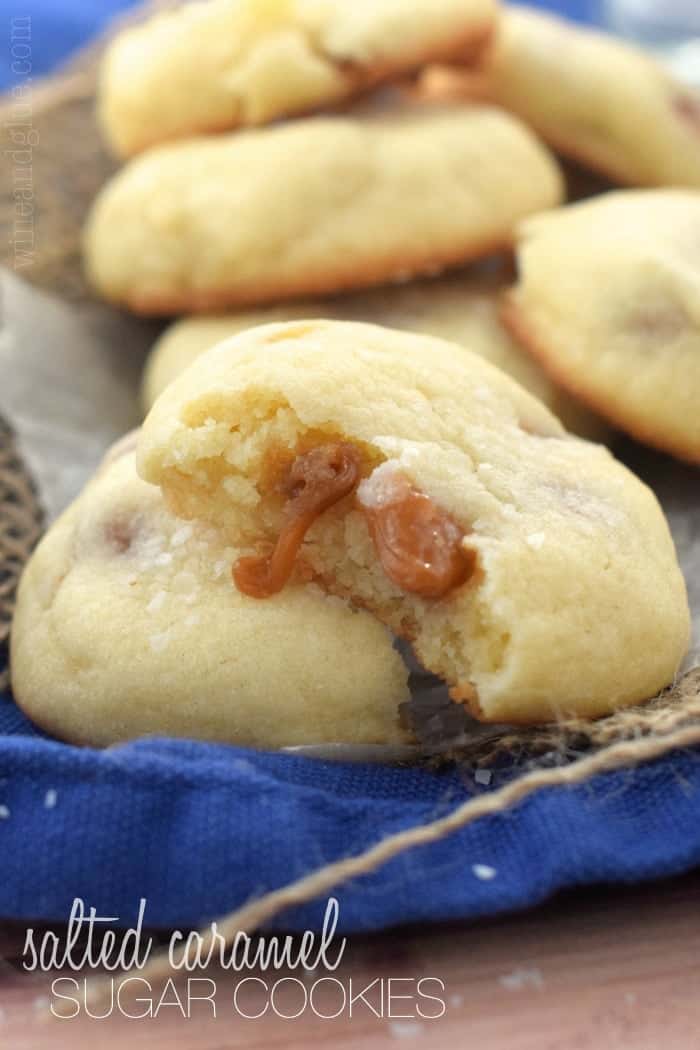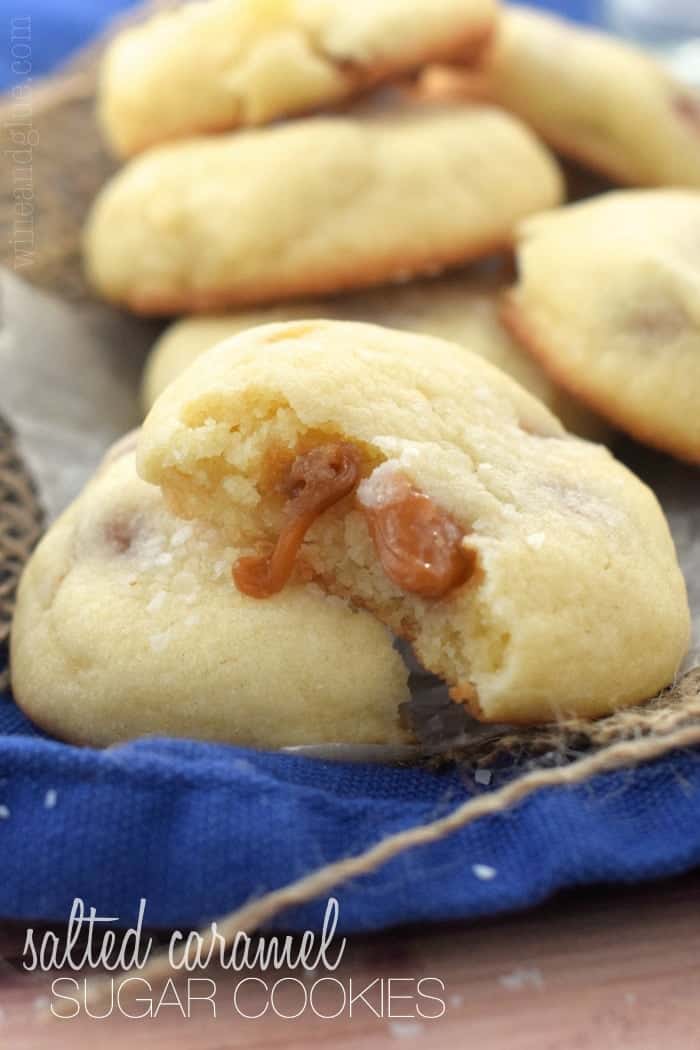 Salted Chocolate Cookie Butter Bark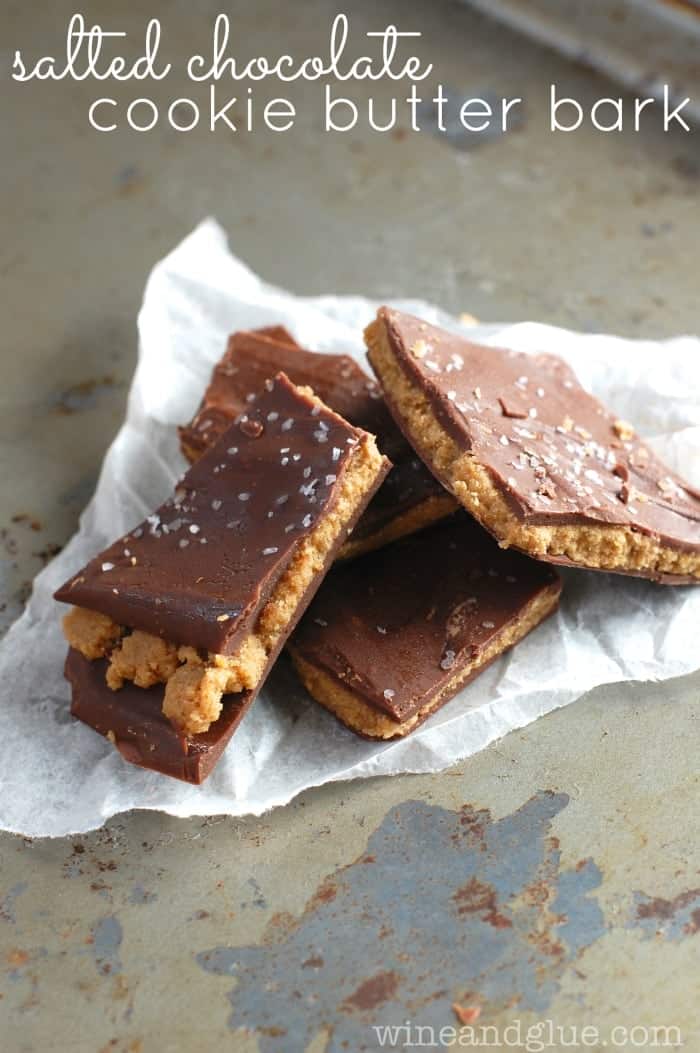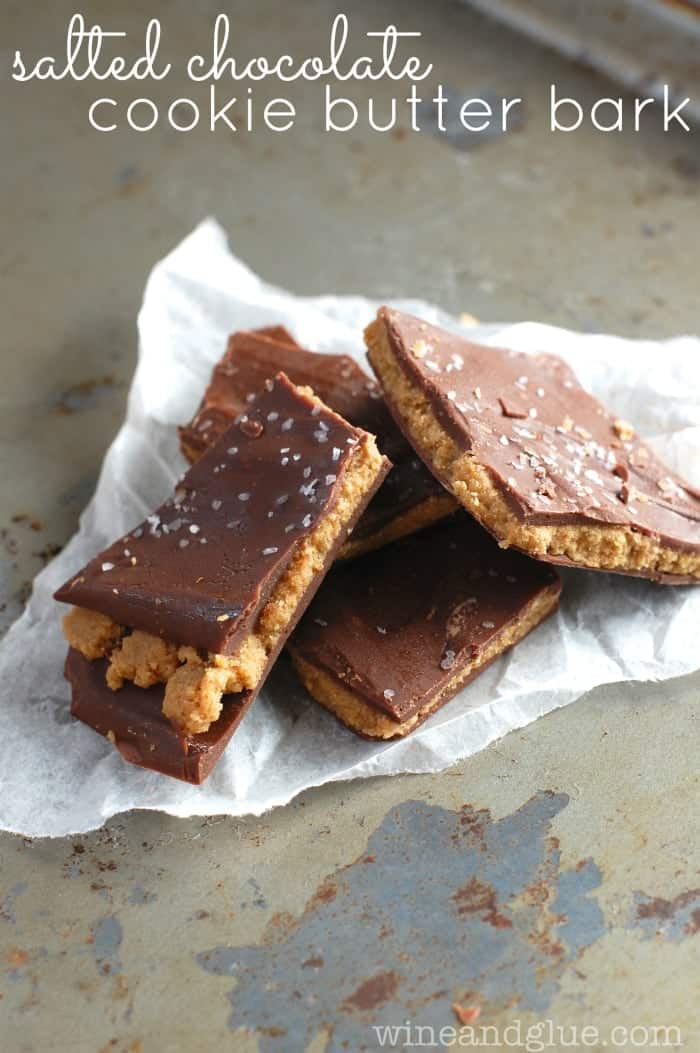 Salted Caramel S'mores