This Skinny Orange Blueberry Mojito is such a perfect and refreshing drink!
If you love this recipe, you'll love my classic mojito recipe.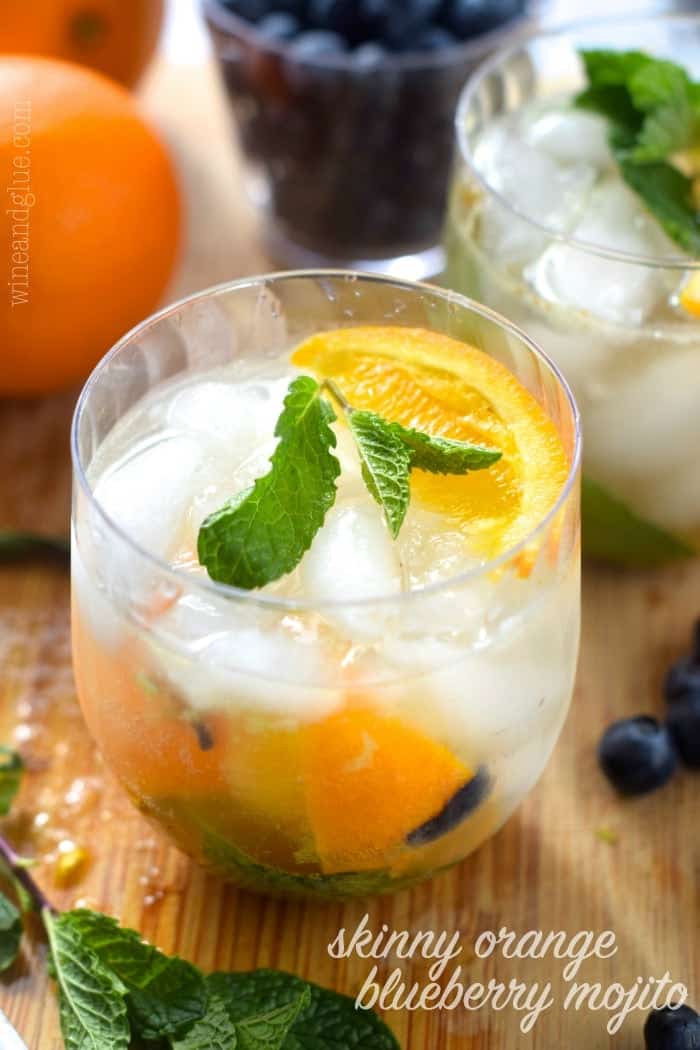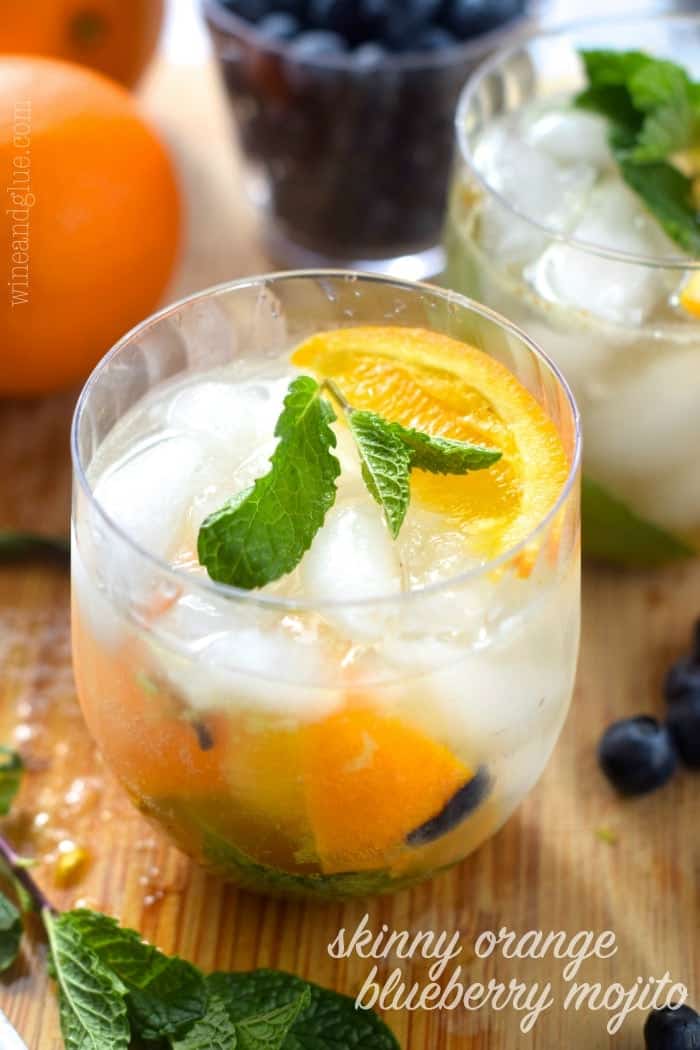 Thank you to the Chinet® Cut Crystal® brand for sponsoring this amazing drink and my super fun girls' night in!
I realized after we moved into a slightly bigger house that I kind of love entertaining. Girls' nights in, Christmas morning brunch, Thanksgiving dinner, Fourth of July BBQ's, big over the top birthday parties, backyard picnics, all of it! Count me in! If I can cook for the people I love, I'm a happy girl! Do you want to know the secret to an amazing event? Have your husband do the dishes and all the clean up! I'm not even a little bit kidding.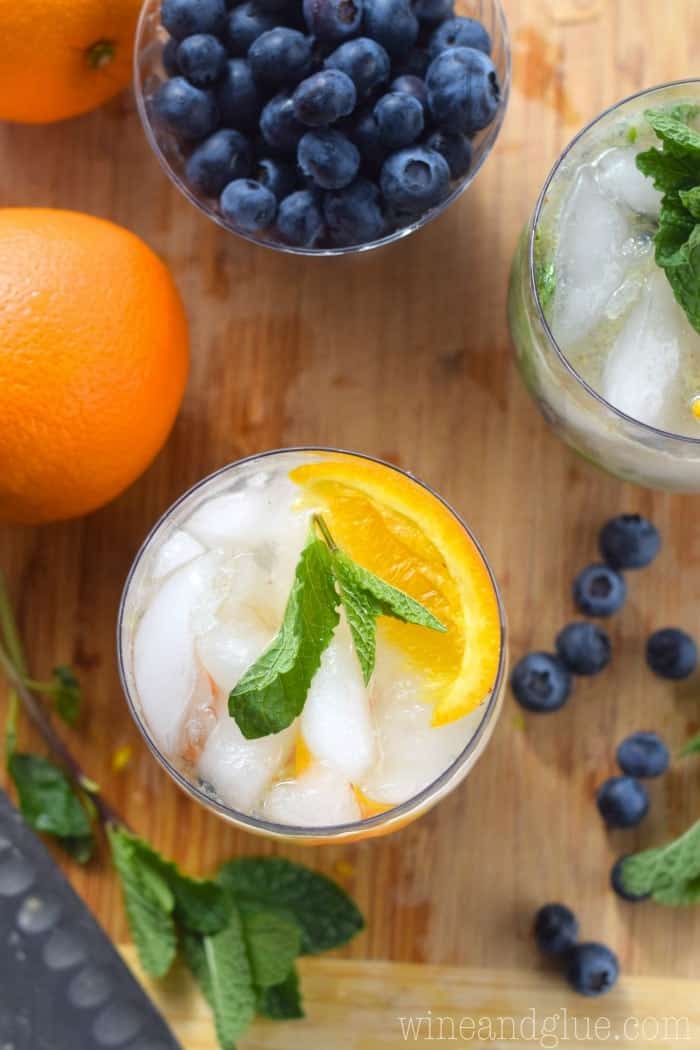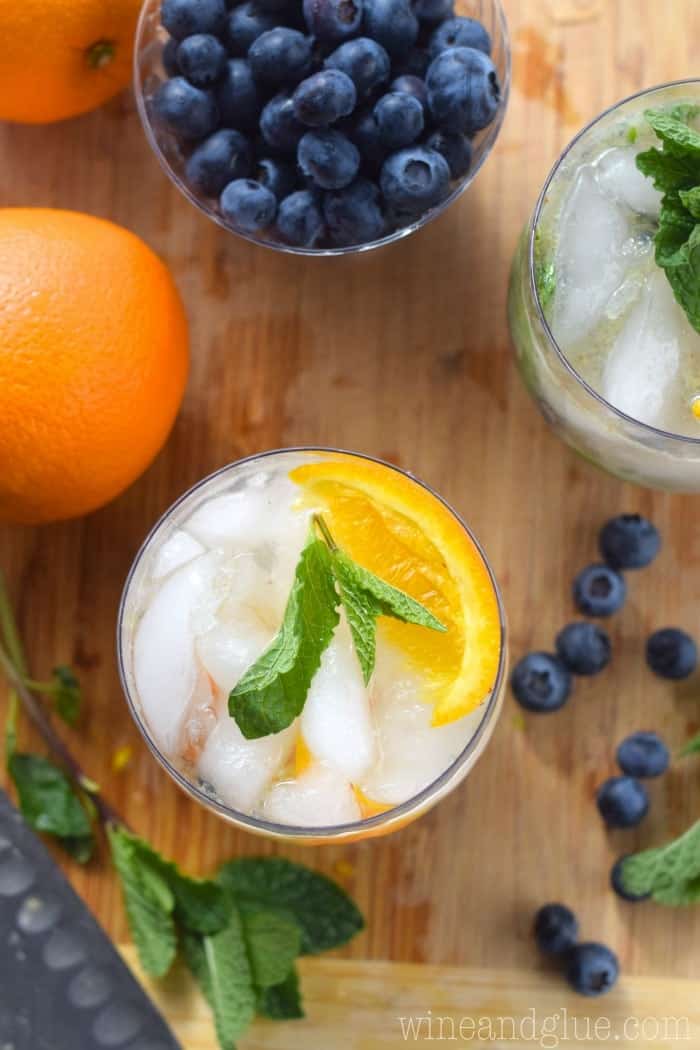 Over the years we've perfected the party. I do all the planning, cooking, and prep, and Nathan is the cleanup crew. I get to sit and enjoy the company of my guests while he cleans up. Everyone wins. Or at least, I win. But that doesn't really work when it comes to a girl's night in. I mean… how do you say to your husband, "You need to get outta here, but can you come back in about three hours to start doing the dishes?" Even an understanding husband such as mine draws the line there. The answer?
Chinet® Cut Crystal®
stemless wineglasses and appetizer plates!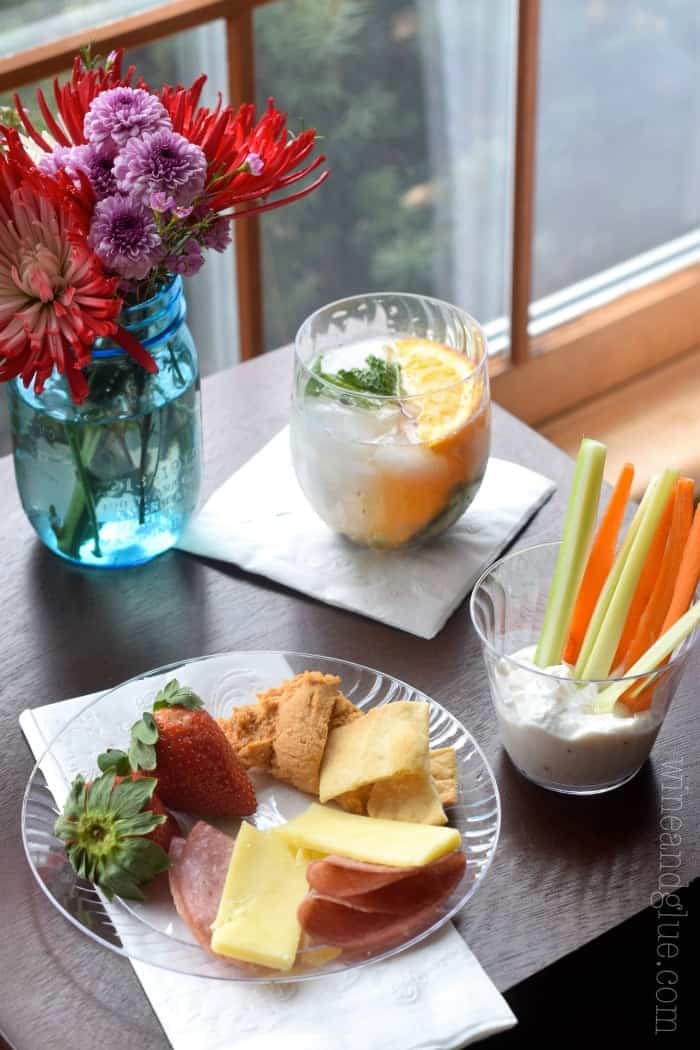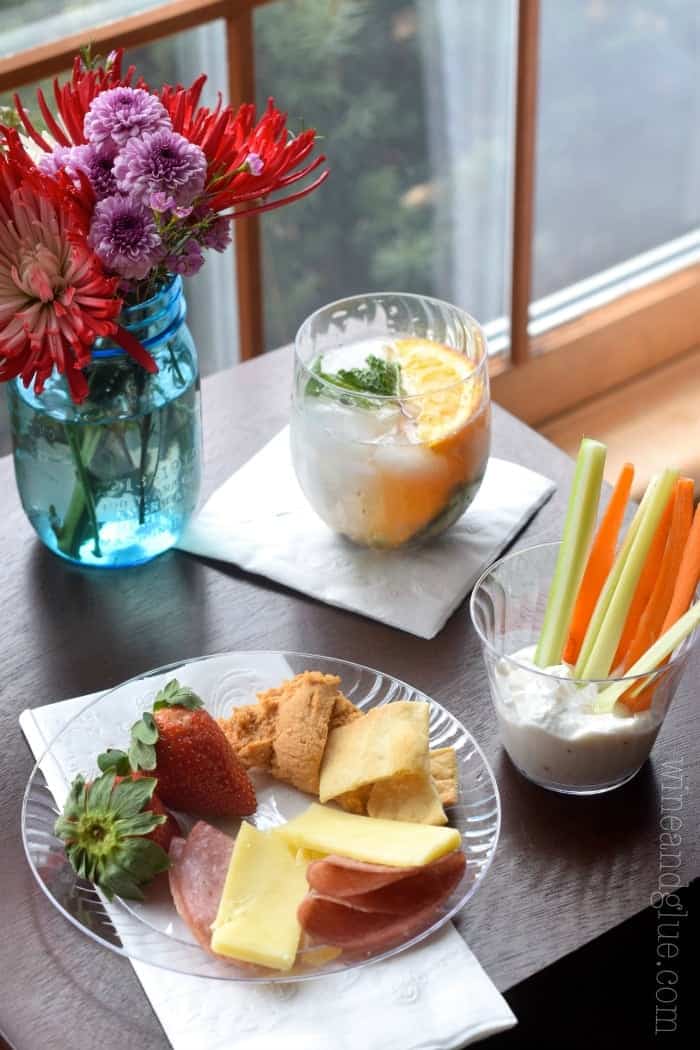 I have some pretty amazing friends. Friends who make me feel refreshed and good about life. Who reassure me as a mom and as a wife. So obviously, I want them to feel taken care of and special when they come over to my house. But I just can't kill myself over a ladies night in either? I mean, that kind of sucks the joy out of it. Using Chinet® Cut Crystal® plates, cups, cutlery and Chinet® Classic White® napkins really solves the problem. The product line is gorgeous, goes with anything, and makes clean up really easy.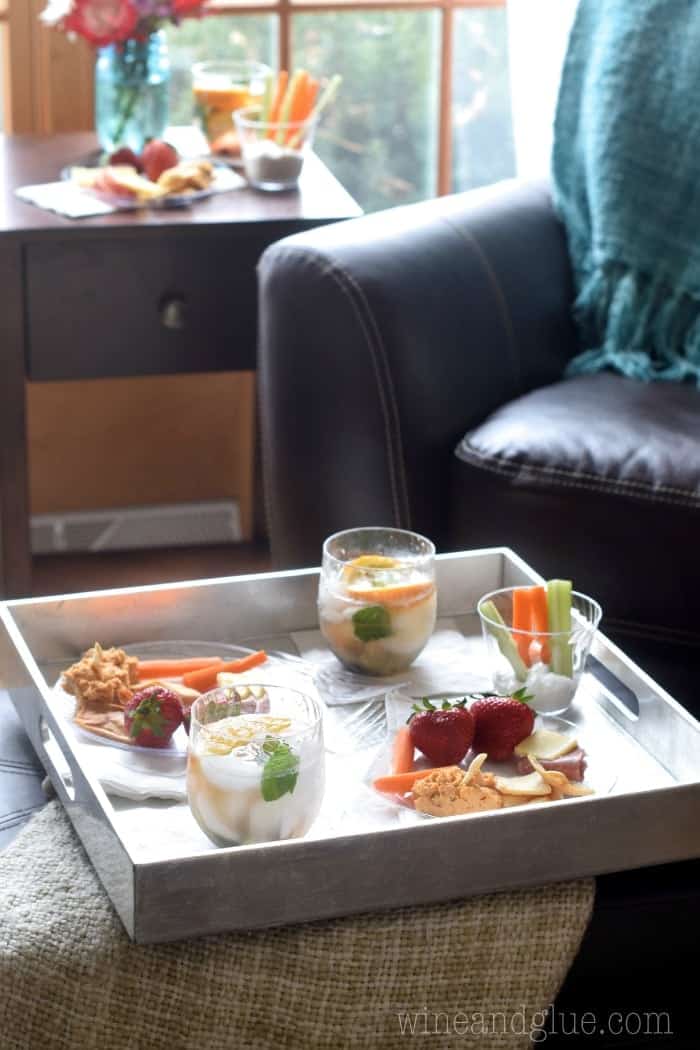 With some 
gorgeous bouquets of flowers
 sitting next to Chinet® Cut Crystal® stemless wine glasses, things can look elegant and I can still be in a good mood because I'm not dreading doing the dishes later. With easy appetizers like my
Two Ingredient Skinny Veggie Dip
and my
Spicy Chipotle Hummus
, some fruit, and some cheese and meat, I can focus on things that are really important. Like the cocktails.
Since my cleanup is taken care of and my appetizers are super easy, and everything is so gorgeous… I have plenty of time to whip up a delicious cocktail and serve it in some of the new Chinet® Cut Crystal® stemless wine glasses! These Skinny Orange and Blueberry Mojitos are just the kind of cocktail my friends like. Light, refreshing, and light on the calories!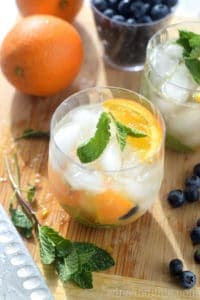 Skinny Orange Blueberry Mojito
Ingredients
1/4

cup

fresh blueberries

5

mint leaves

1/2

orange

cut into wedges

1 1/2

oz

white rum

1/3

cup

orange seltzer water

1

oz

skinny triple sec
Instructions
In a stemless wine glass, muddle together 1/4 cup of fresh blueberries, 5 mint leaves, one orange wedge, and 1 ounce of skinny triple sec.

Add 1 1/2 oz white rum and the juice of two more orange wedges.

Fill the glass almost completely full with ice, then pour in the orange seltzer water. Gently mix before serving.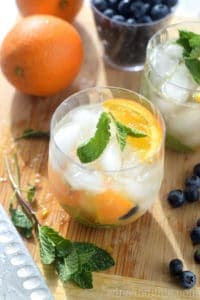 did you make this
Skinny Orange Blueberry Mojito