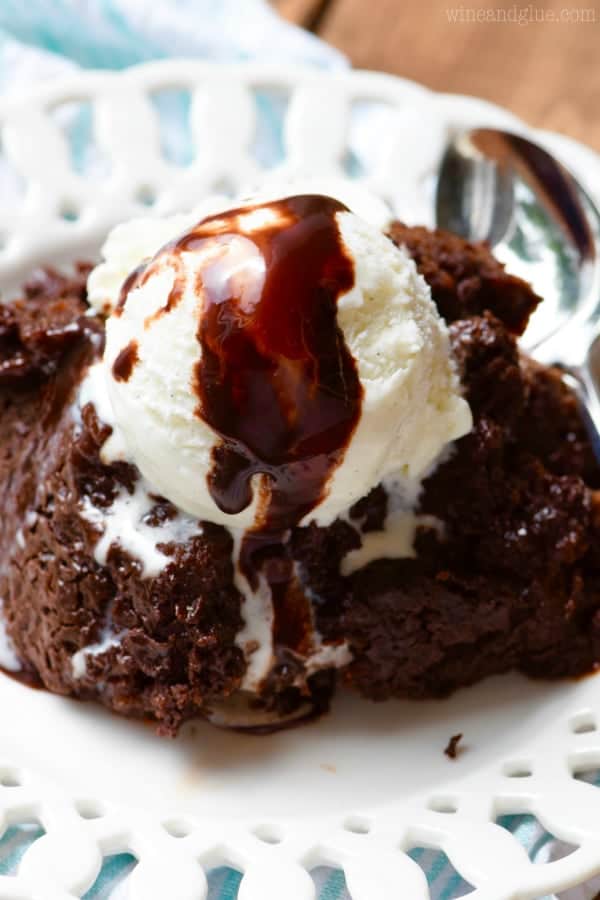 These Slow Cooker Hot Fudge Brownies are FOUR ingredients and absolutely amazing. I will not judge you if you eat them STRAIGHT from the crock pot.
You guys!! Hayley, author of the hilariously funny and amazingly delicious blog, The Domestic Rebel, wrote a cook book! You guys. Hayley is kind of killing it. She already sold out on QVC and her book is flying off the shelves so fast that they already signed her to a second book! A. Second. Book.
Reader Review
Made for dessert tonight! Was simple to put together and OMG DELISH!!! Doubled the recipe, 3.5 hours on High. Will definitely make this again.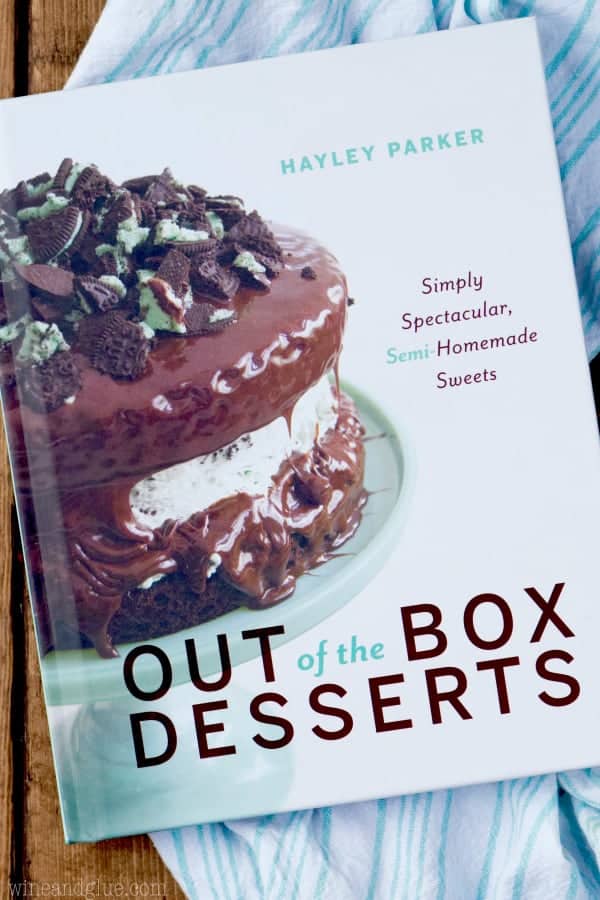 But let's just talk about her first book, Out of the Box Desserts, for a second. It is so good! There are so many amazing desserts in there that all start with a box mix. They are easy, they are ingenious, and they are totally delicious!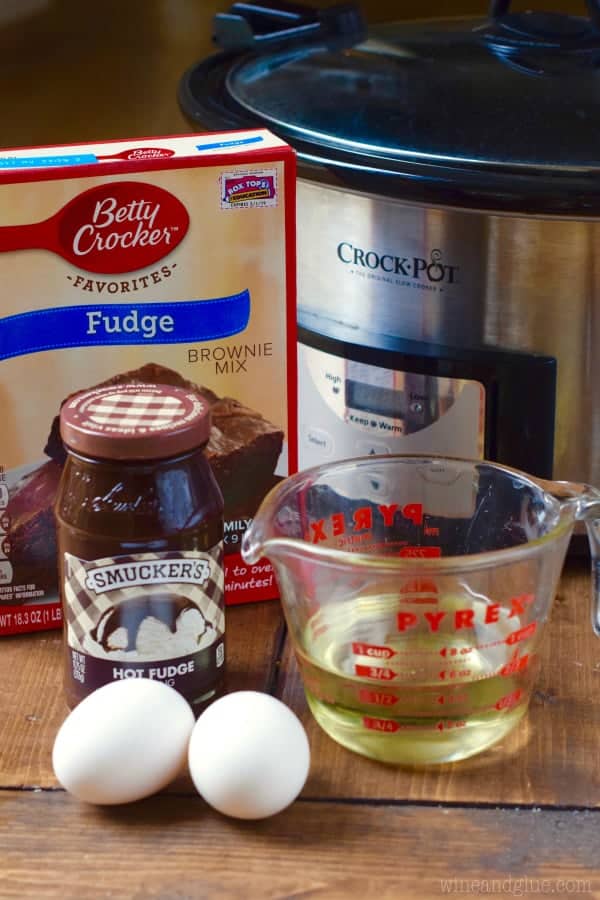 I made Hayley's Slow Cooker Hot Fudge Brownies, and they knocked my socks off. They come together with just FOUR ingredients (plus some water). You can literally throw them together in under five minutes and then serve them up piping hot and warm at the end of a dinner party topped with some ice cream. Your guests will be totally blown away and you don't even have to tell them that all the magic started with a box mix.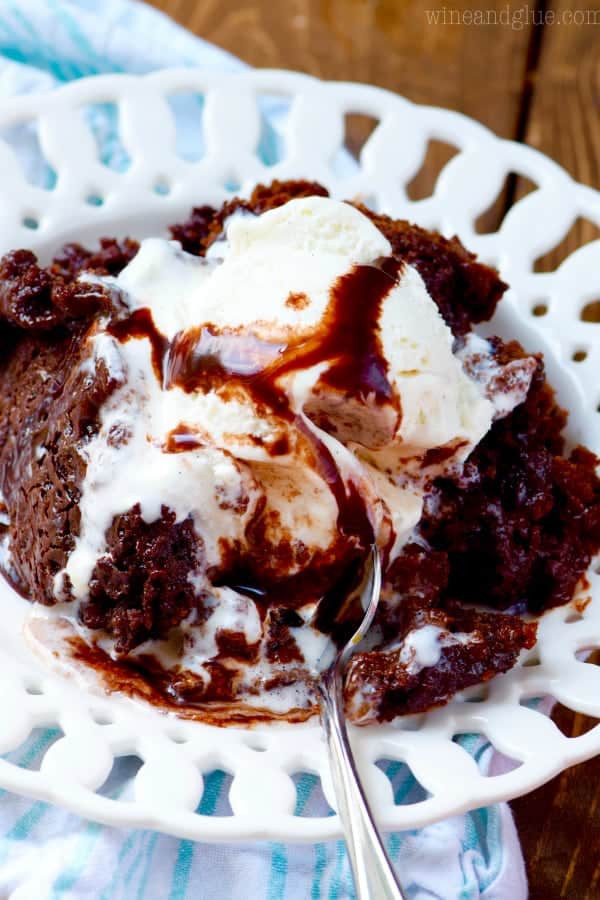 Seriously. I challenge you to find an easier more decadent chocolatey dessert to woo people with. It cannot be found.
Please note that all slow cookers are a little different. Hayley suggested that you cook this on HIGH for 3 to 3 1/2 hours. That was a little too long for my slow cooker that loves to be the consistent over achiever and cook things faster. We, as in my slow cooker and I, felt a little better about 2 to 2 1/2 hours. Just something to keep in mind. Also something to keep in mind? I won't judge if you eat this strait from the slow cooker.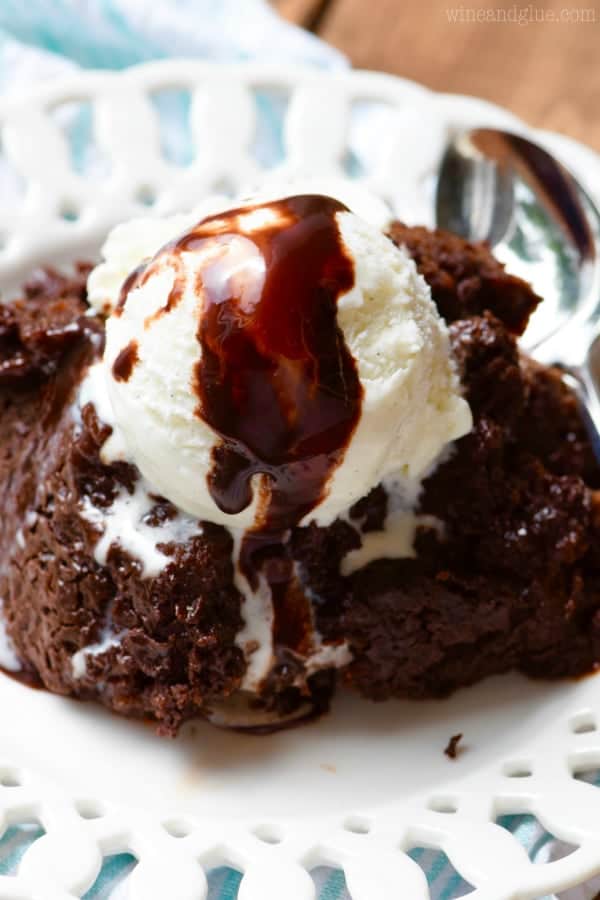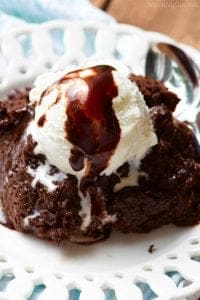 Slow Cooker Hot Fudge Brownies
Ingredients
1

box fudge brownie mix

2/3

cup

oil

1/4

cup

water

2

eggs

3/4

cup

hot water

1

12 ounce jar hot fudge sauce
Instructions
In a large bowl, combine the brownie mix, oil, 1/4 cup water, and eggs until combined. Pour into the prepared slow cooker.

Whisk together the hot fudge sauce and hot water. (Feel free to use the same bowl you mixed the brownie mix in without cleaning it out). Pour over the brownie batter. Top with the lid and cook on HIGH for 2 to 2 1/2 hours.

The brownies will be gooey in the center at the end of cooking (though the edges should be fully set). Scoop out and serve with a spoon and top with ice cream.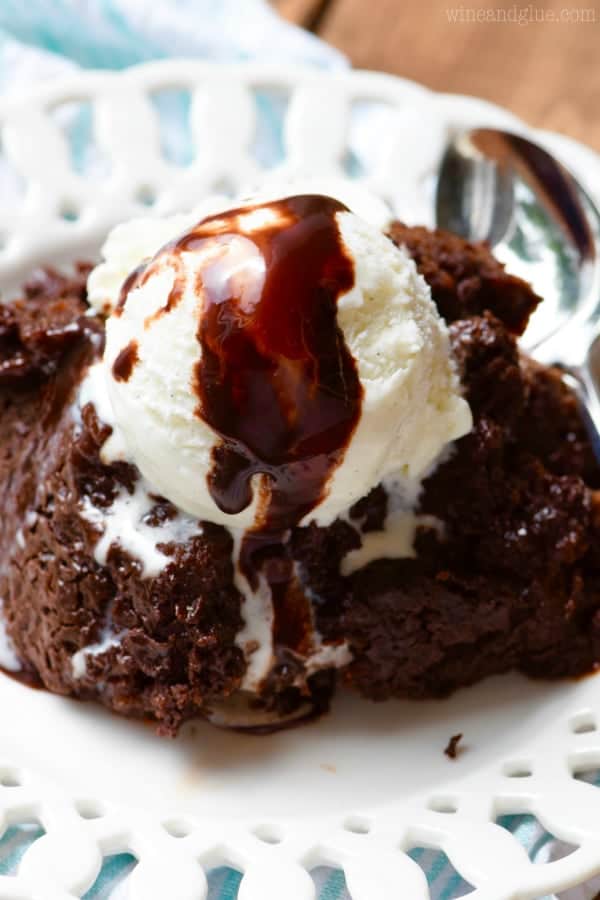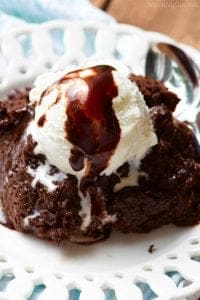 did you make this
Slow Cooker Hot Fudge Brownies

This post contains affiliate links, if you click on them and then make a purchase, I make a small amount of money at no additional cost to you. Thank you in advance for supporting Wine & Glue.