Delicious Cheesy Beer Monkey Bread combines all the deliciousness of beer bread and melty cheese in monkey bread form!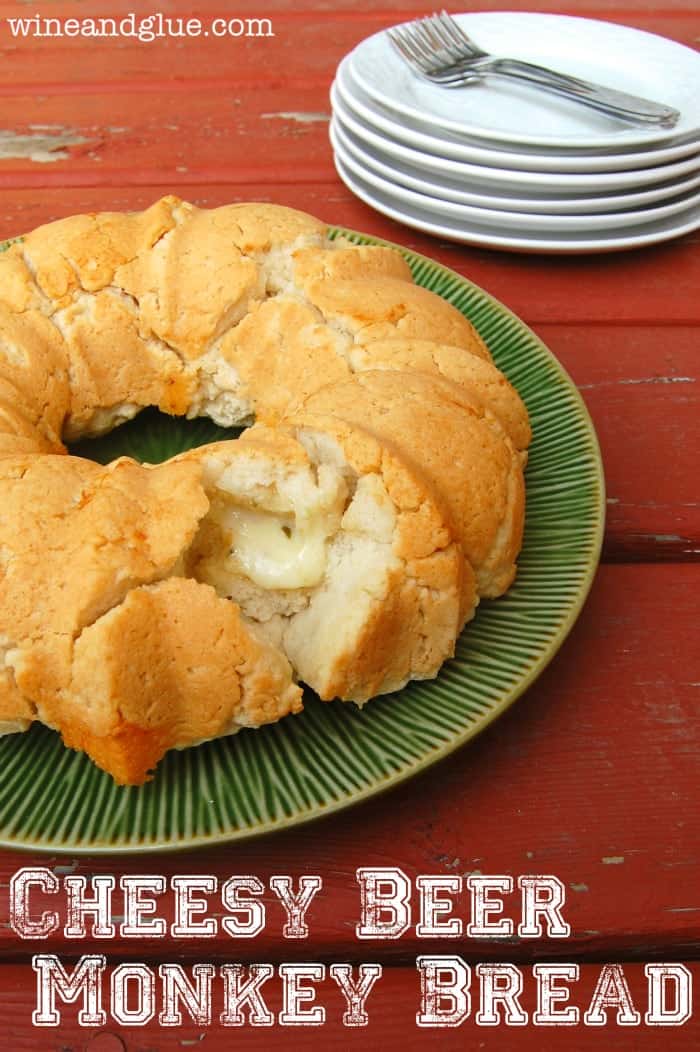 Remember a few months back when I posted my Wisconsin Bacon and Cheese Beer Bread? I wrote all about my dear friend Erin, and how stupid it is that she lives so far away?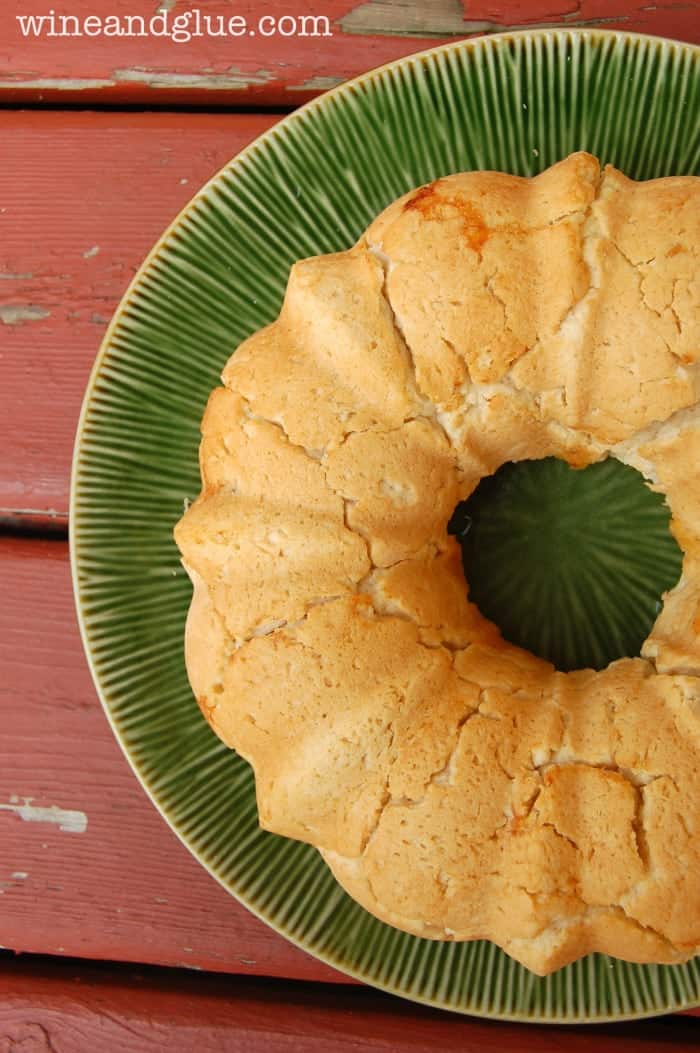 Okay, to be fair, I didn't so much blog about how stupid it is that she lives so far away, but more about the fact that she was having a baby. A baby!!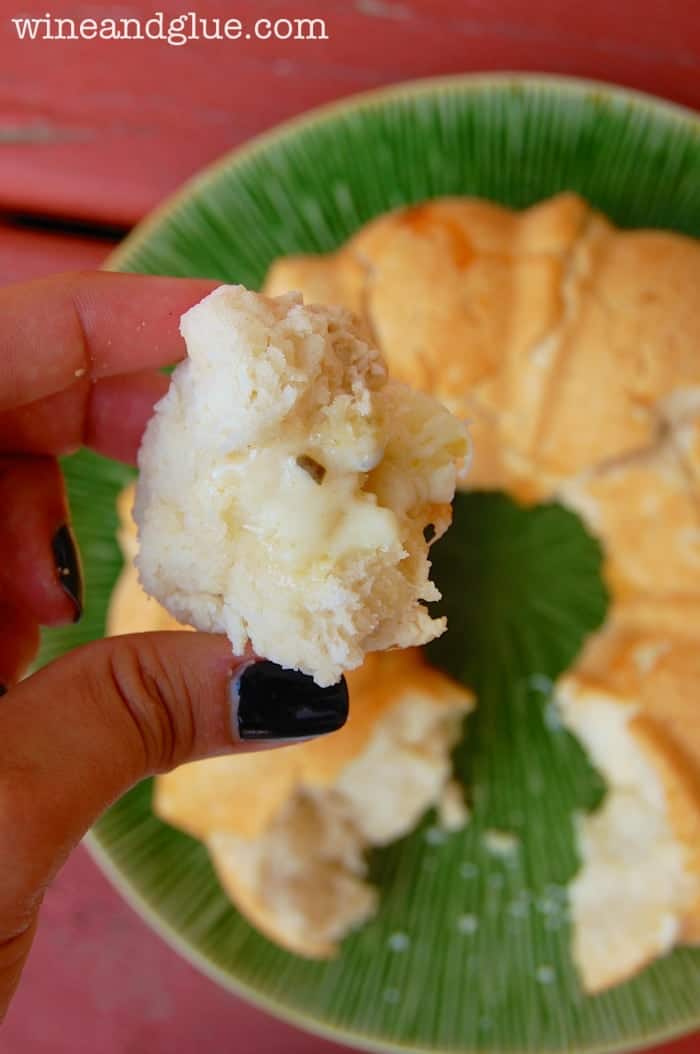 Well now that baby is here!! And he is absolutely adorable and just like the smallest little peanut and I want to squish his cheeks until, even though he is only a few weeks old, he screams, "STOP AUNTIE LISA!!!"
Do you see why I think it is stupid that she lives so far away?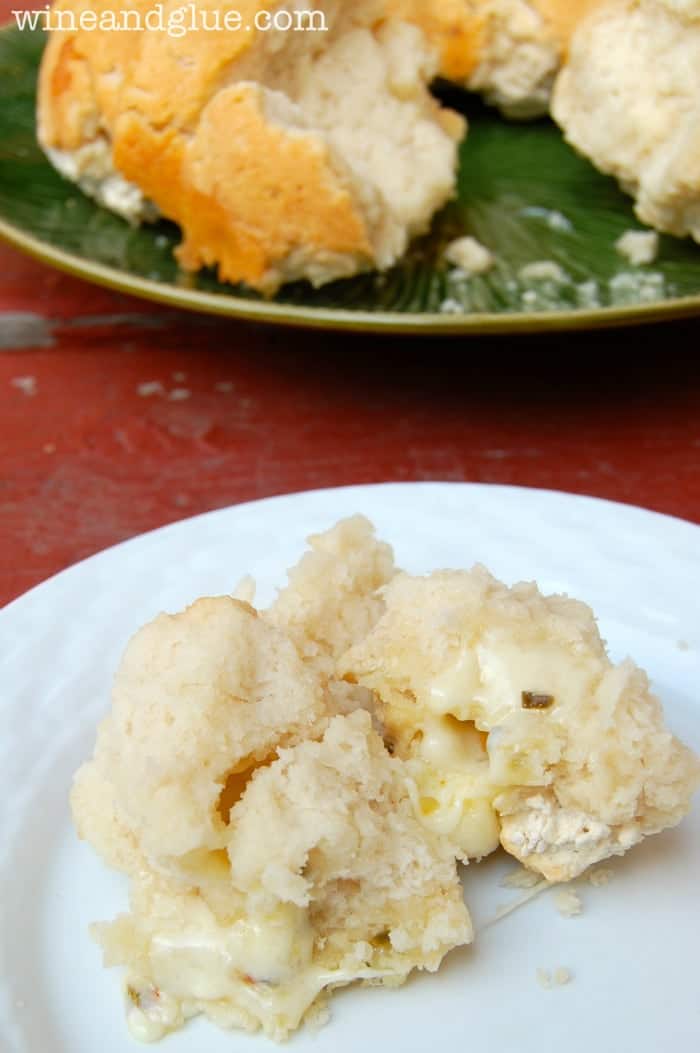 Lucky for me, I get to go visit her and her sweet baby next week! Maybe while I'm there I will make her some of this Cheesy Beer Monkey Bread and lure her back to Wisconsin so my sweet little baby boy, AHEM, I mean my good friend Erin, can be closer to me!
While we are on the subject of cheese, make sure you check out part one of my Wisconsin Cheese Tour Cheesecation posts!!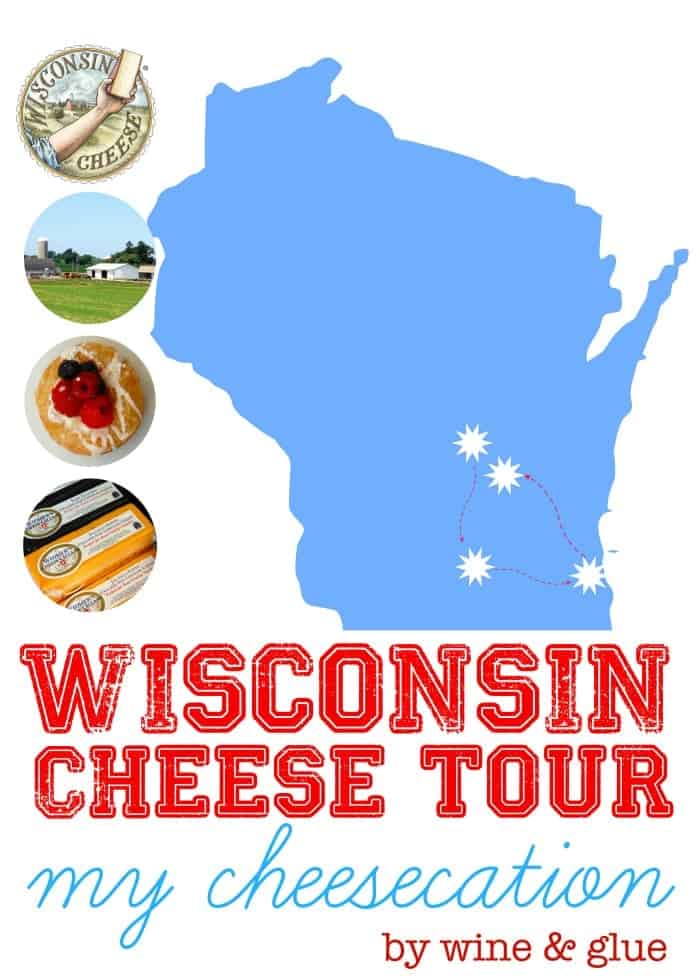 Cheesy Beer Monkey Bread
3 1/2 cups self rising flour

1/2 cup sugar
1 12 oz beer
8 oz cheese, cut into cubes
1/2 stick of butter, melted
Preheat the oven to 375 and spray a bunt pan with cooking spray.
In a large bowl combine the flour, sugar, and beer. Mix until just combined.
The flour is going to be super sticky, but pull of little chunks of it, wrap it around cubes of cheese, dip it in the butter, and drop it into the bunt pan.
Bake for 40 minutes. It's best served warm, but is certainly still yummy cold!
Looking for more cheesy beer bread goodness??