This Cherry Almond Braid is easy and SO delicious! The perfect pastry! Complete with a video tutorial.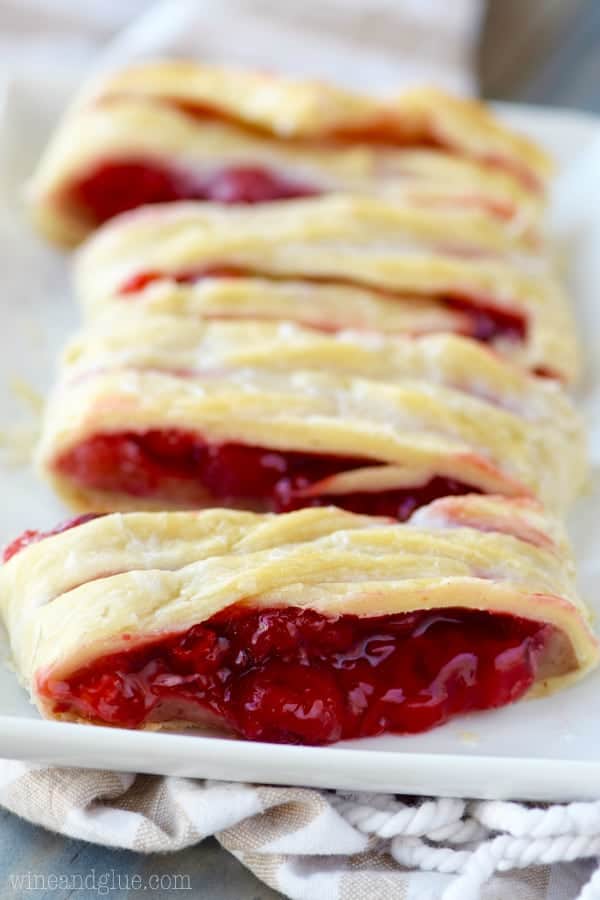 You guys!! I'm so excited! I made my first video!
The irony of this is that right after I finished editing it, I mean like right after, Nathan showed me a post that someone he went to high school with posted on Facebook basically blasting all the food videos that are popping up all over the place.
So if you are in that camp too . . . and I totally understand why you would be . . . can we please still be friends? The thing about it is that videos are kind of taking over. It's like if you aren't doing video you are sort of in danger of being left in the dust.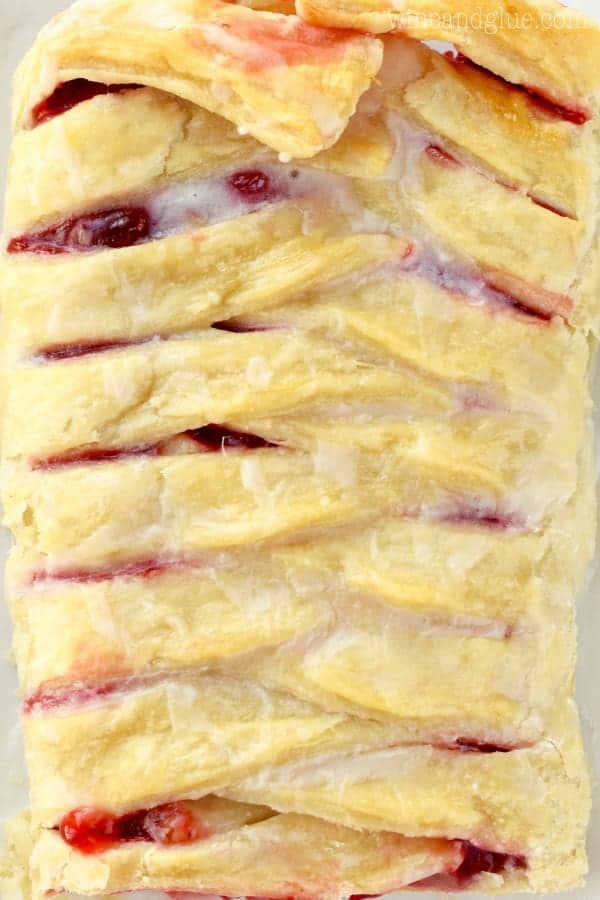 And while I think that my work is good enough to stand alone without video, there are certain recipes that I think are great in video form. Anything that has instructions that might be easily misread or might be confusing. And thins recipe has the potential to be just that.
Sooooooo, want to check out my first video??
What do you think??
I don't plan on doing videos for all my posts, but I plan on doing more for posts that are tricky or tend to be very popular. And I might even start doing a Cooking Basics series where I show how to do things like make a roux to thicken sauces. Or how to properly cream sugar and butter. Things that the beginner cook might find helpful.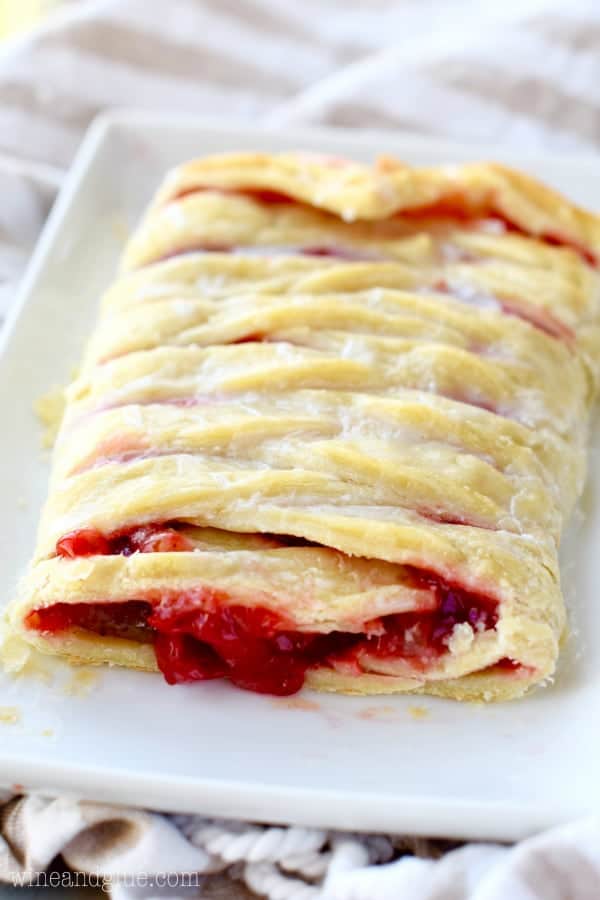 Still friends?
This Cherry Almond Braid is amazing. It is so super simple, but it tastes like it came out of a bakery. I love the flavors of almond and cherry together. And all wrapped up in this puff pastry, its totally perfect!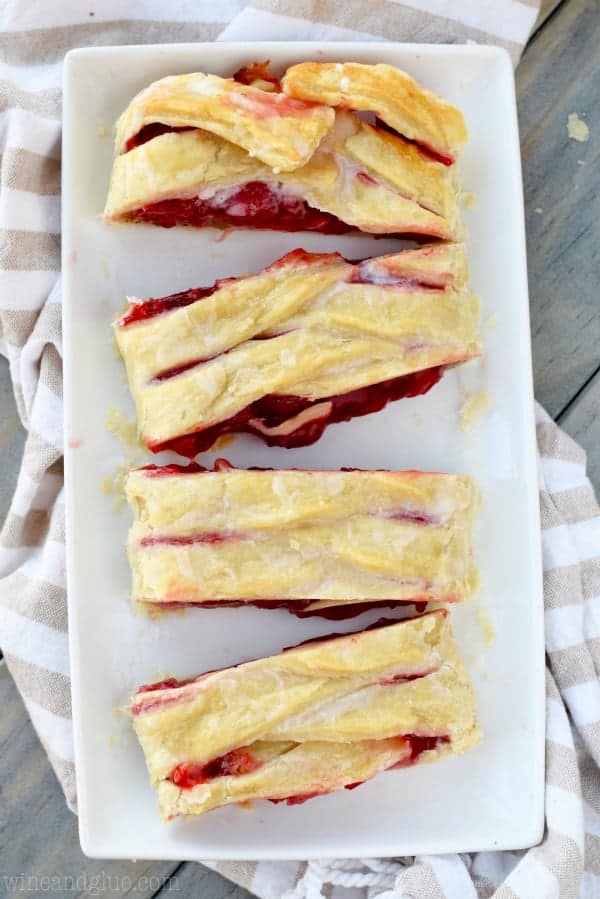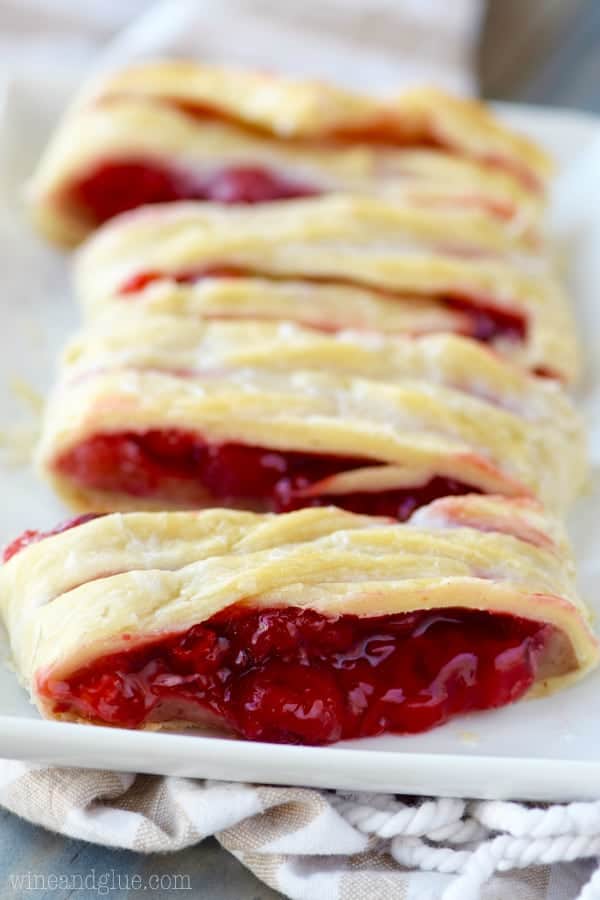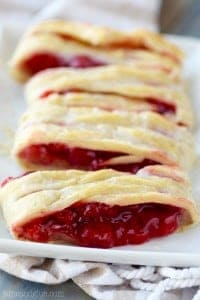 Cherry Almond Braid
Ingredients
1/2

cup

cherry pie filling

1/4

cup

almond filling

1

egg white

puff pastry

thawed

1/2

cup

powdered sugar

1

TBSP

milk
Instructions
Preheat your oven to 350 degrees.

Line a baking sheet with a silicon mat or a parchment paper.

On the flaps of the puff pastry that you folded open after thawing, make cuts towards the middle with a pizza cutter, about an inch apart.

Line the middle of the puff pastry with the almond filling and then cover with the cherry filling. You may not use all of the cherry filling.

Pull one cut piece over the middle, covering the pastry, then pull another cut piece from the other side of the puff pastry over the middle. Come back and grab another cut piece from the side you started with. Then take another piece from the other side. Repeat, working your way down the puff pastry.

Brush the top of the pastry with egg white.

Bake for 32 to 35 minutes or until the pastry is golden brown.

While baking, whisk together the powdered sugar and the milk to create a glaze. Once you remove the pastry from the oven, let it cool slightly and then pour the glaze over the top.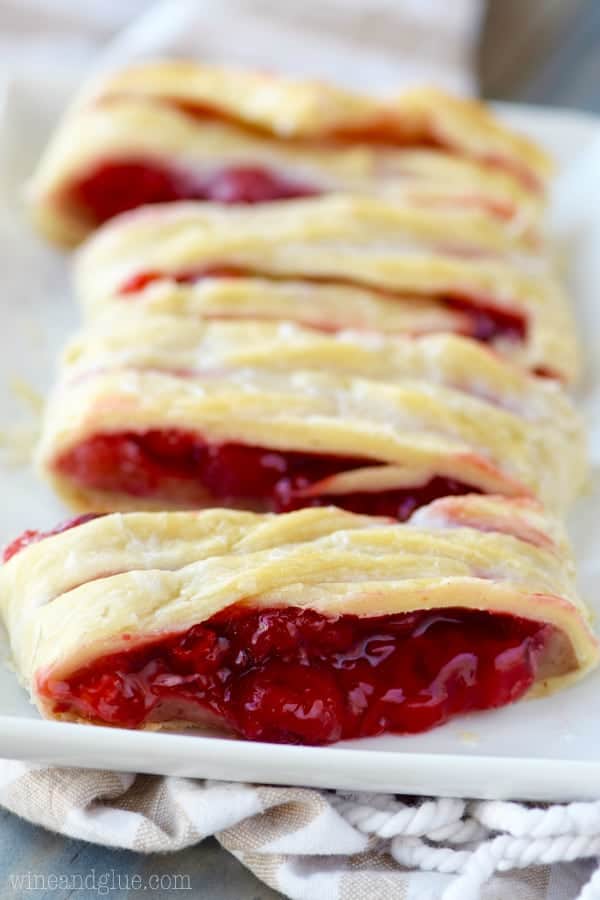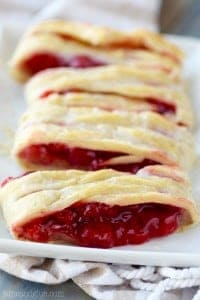 did you make this
Cherry Almond Braid
You might also like
Blueberry Lemon Cream Cheese Braid
Easy Braided Cherry Cheese Danish
Braided Raspberry Cheese Danish
Lemon Cheesecake Crescent Braid

This post contains affiliate links, if you click on them and then make a purchase, I make a small amount of money at no additional cost to you. Thank you in advance for supporting Wine & Glue.