This Cherry Pie Filling recipe is a keeper! It is so simple to make, and will become a family treasure.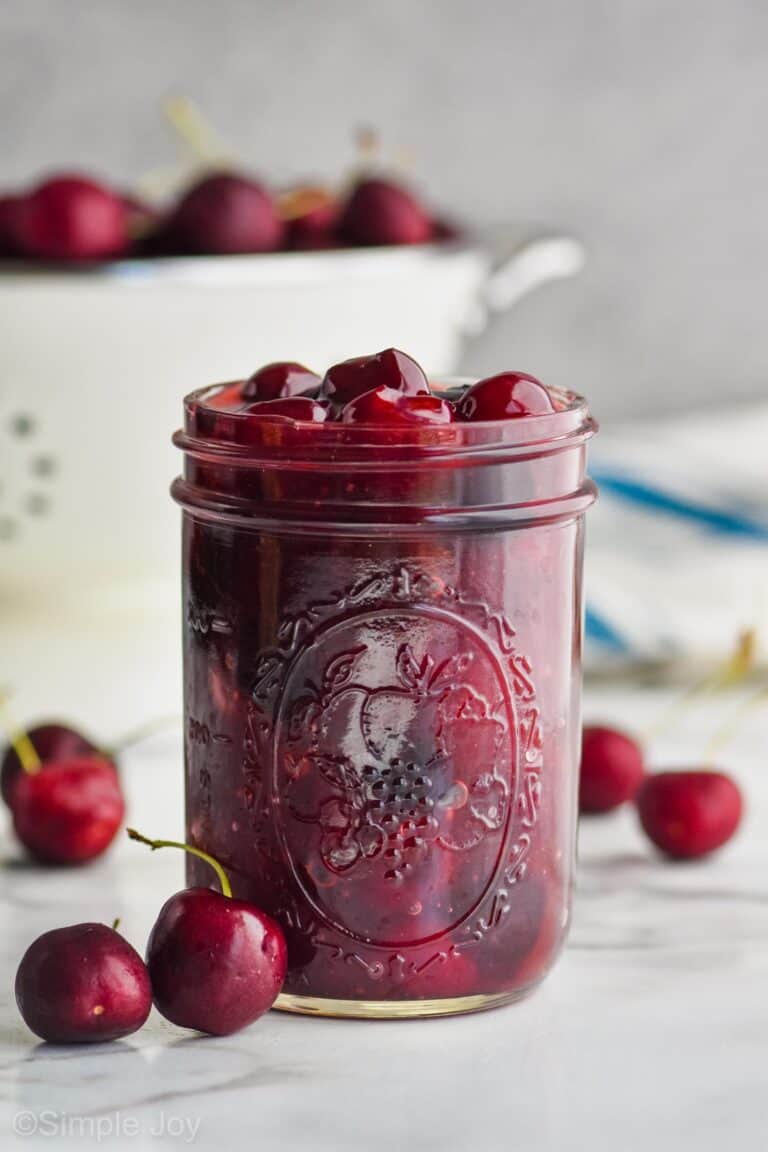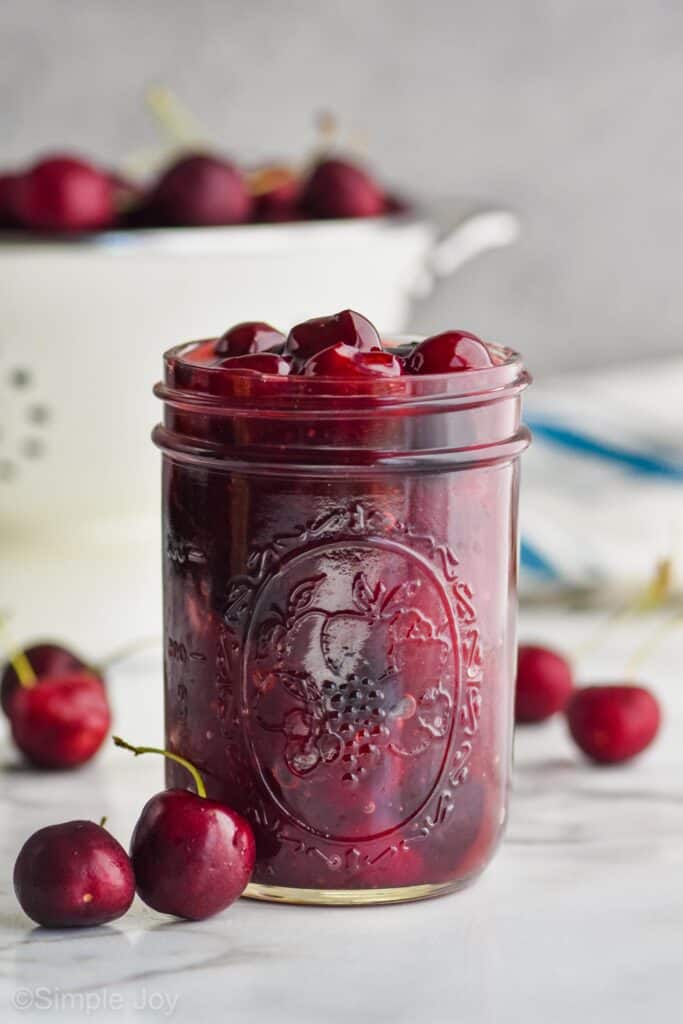 I am so excited to be sharing my mom's Cherry Pie Filling recipe with you today! Like so many great recipes, this was one that I really had to force her to give me measurements for. She was so good at just throwing it together at the stove top.
Every so often, I will hear from one of you that a recipe I posted was so close to your mother's. Your mother who you miss greatly, and this one particular recipe brought her back for a small moment. Man, do I get that.
Each of the recipes I have from my mother, make me feel her presence when I make them. It is just one of the many ways that food is magical and transformative.
This Cherry Pie Filling is that for me. And I hope that by making it with my kids, it can be that for them too.
Cherry Pie Filling Ingredients
You only need a few simple ingredients for this recipe. The other great news is that all of them can be kept in your pantry and freezer.
Cherry Juice (see more on that below)
Sugar
Corn Starch
Cinnamon
Red Food Coloring (optional)
Almond Extract (see more below)
Frozen or Fresh Cherries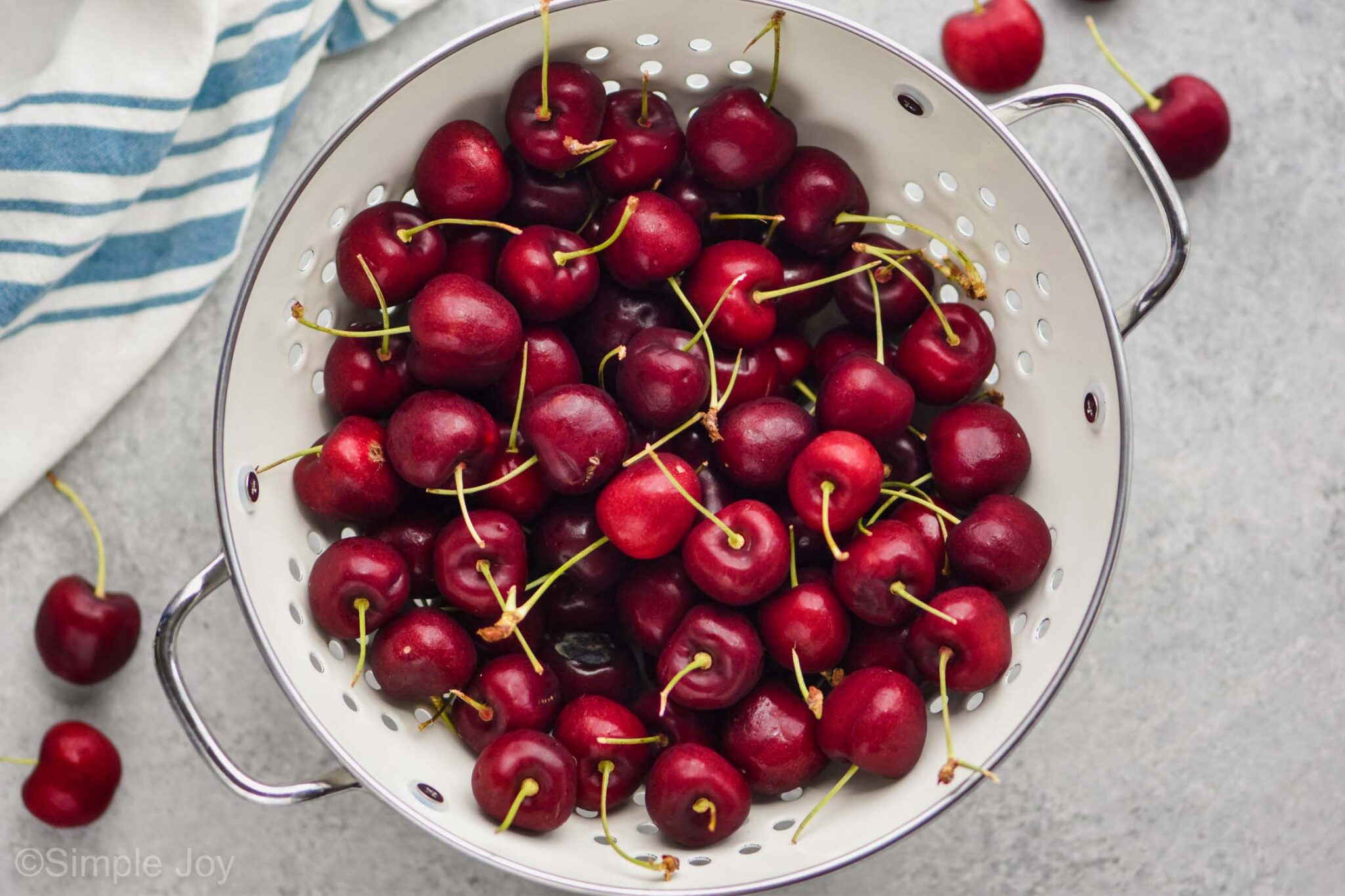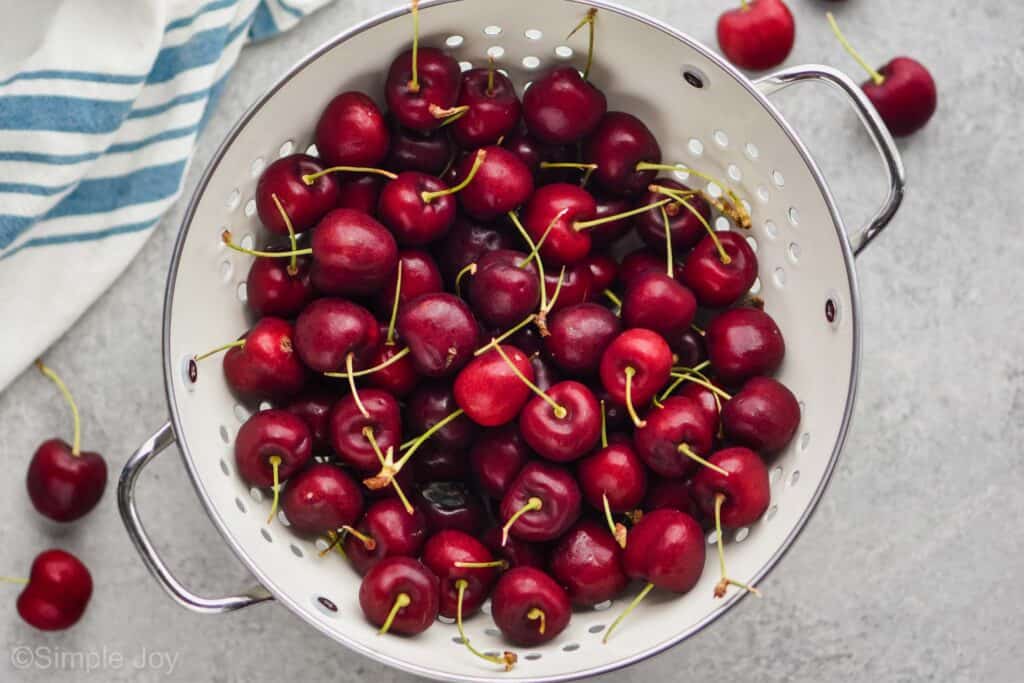 How to Make Cherry Pie Filling
Combine the juice, sugar, corn starch and cinnamon together in a sauce pan over low to medium heat.
Bring it to a simmer while stirring consistently. It will thicken up really quickly.
Add the food coloring and extract (if using).
Stir in the cherries.
Cherry Juice
This recipe calls for cherry juice, which is easy to find during cherry season. Should you want to make this recipe and you can't find cherry juice, use apple juice. It doesn't change the flavor of the pie significantly, and it is often more affordable.
Almond Extract
While this recipe calls for almond extract, if you are averse to it or allergic to nuts, please just skip it. It adds a wonderful flavor to the pie, but the recipe will be great without it.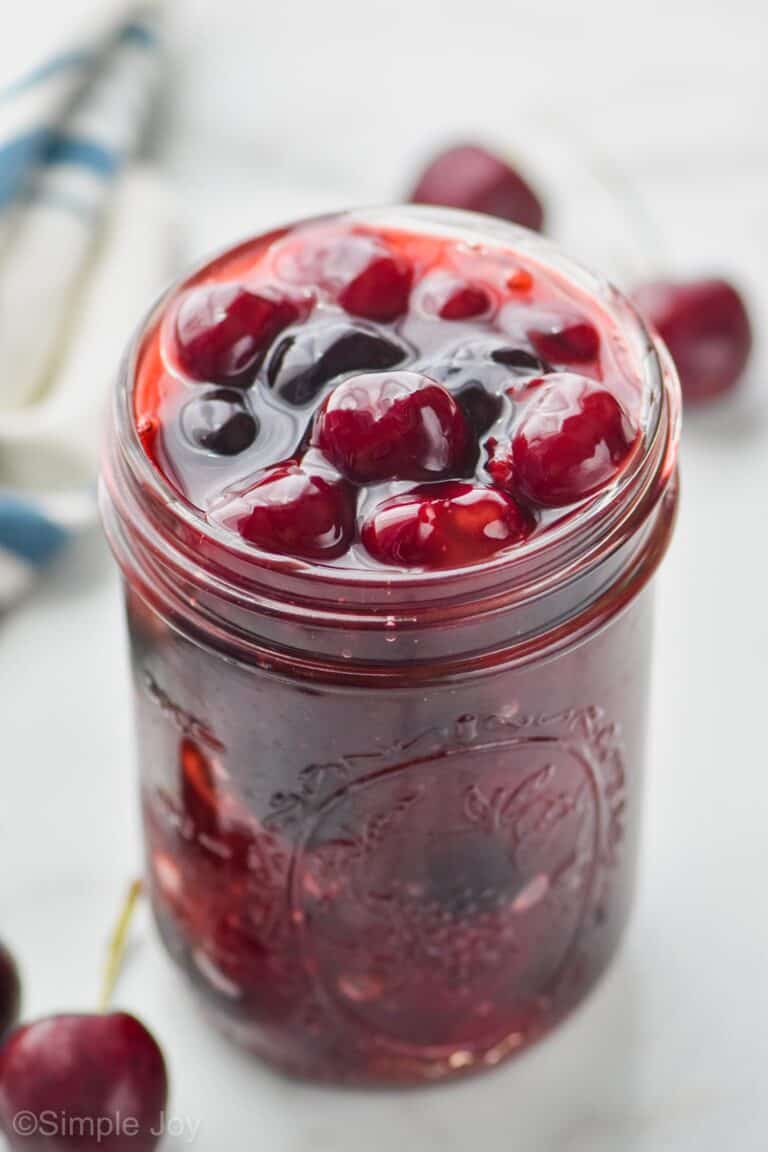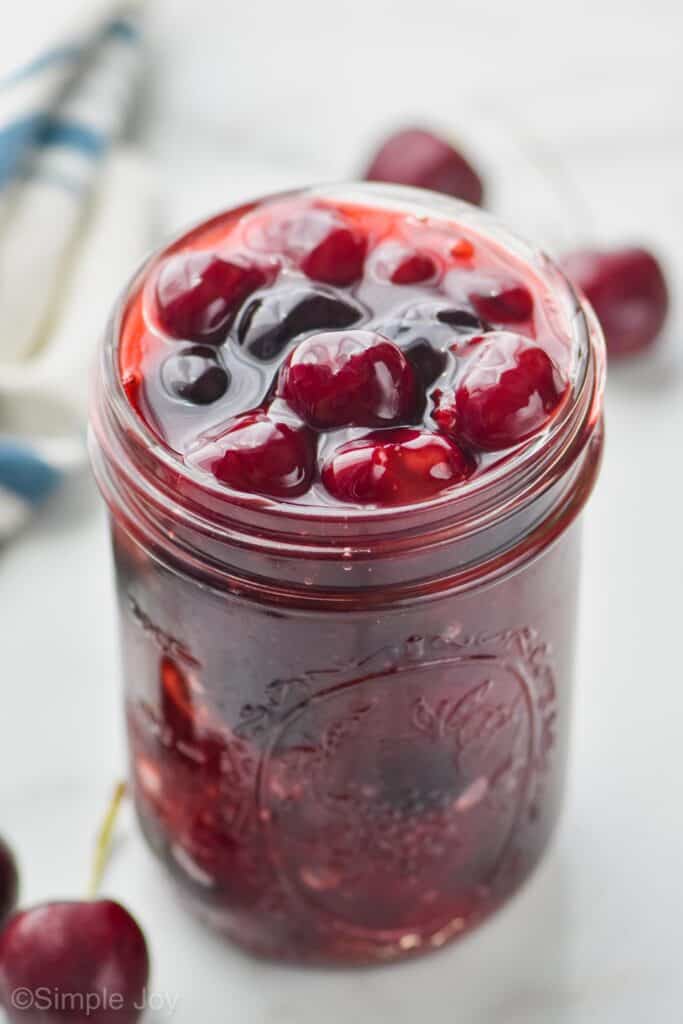 Frozen or Fresh Cherries
You can use either fresh or frozen cherries with this recipe. I think the beauty of using frozen cherries is that they are often less expensive. They also have no pits in them, and you can always keep them on hand.
How Much Does This Make
This recipe makes enough for a deep dish cherry pie. I will link my favorite pie pan below, but all of my pie pans are deep, and this recipe will fill it perfectly.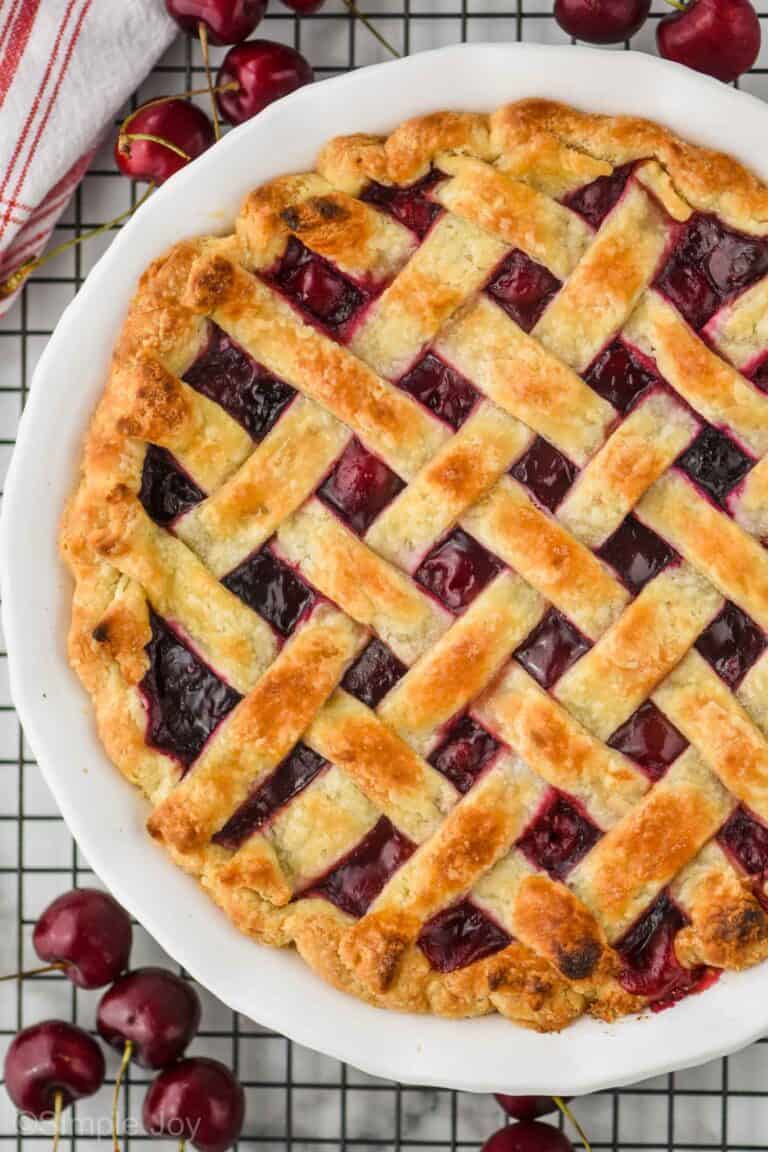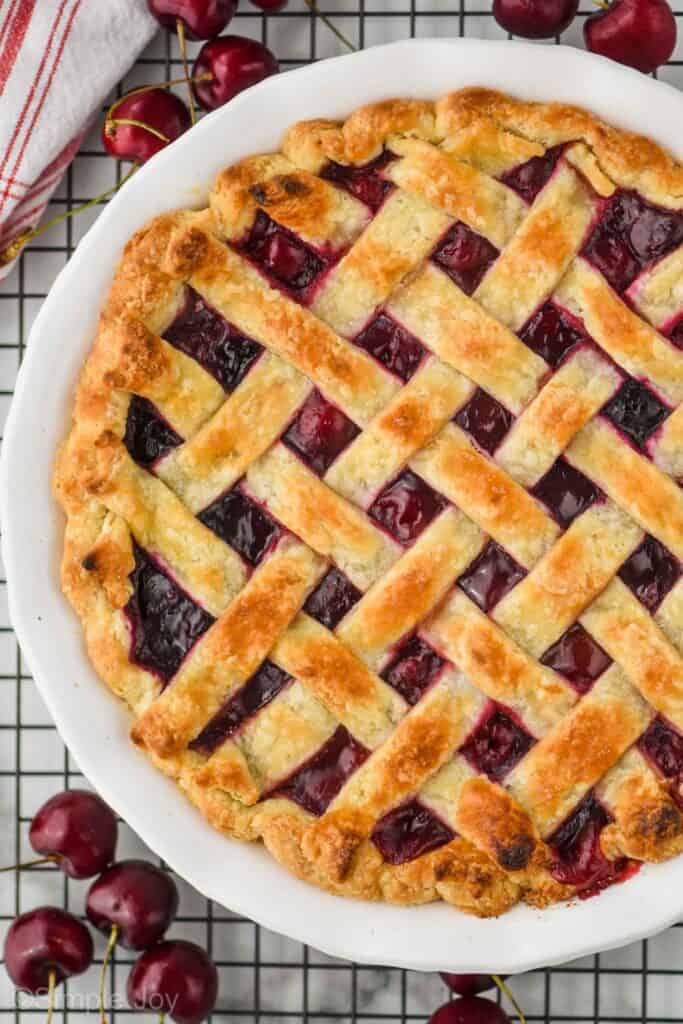 How to Make Into a Cherry Pie
This recipe is the perfect recipe to use with my Fool Proof Pie Crust.
Double my pie crust recipe.
Roll out the dough, and put in a deep dish pie pan.
Add the cherry pie filling.
Cover with the second pie crust, cutting a few slits for venting. (Or make a lattice top.)
Bake for 20 minutes at 425 degrees. Lower the temperature to 325 and bake for an additional 25 minutes, covering the top of the crust to prevent burning if necessary.
How Long Does This Last?
You can keep this pie filling in the refrigerator for three to four days. Keep it in an airtight container.
This filling can be frozen if you use fresh cherries. Place in an airtight container with room for expanding and store it in the freezer for up to 3 months.
Can I Can this Pie Filling?
Sadly, I don't know enough about canning to answer that question. I just don't have enough canning experience. You can find a lot of great canning information here.
Other Great Desserts
If you make this cherry pie filling or any of my other recipes, please do leave me a comment and let me know what you think!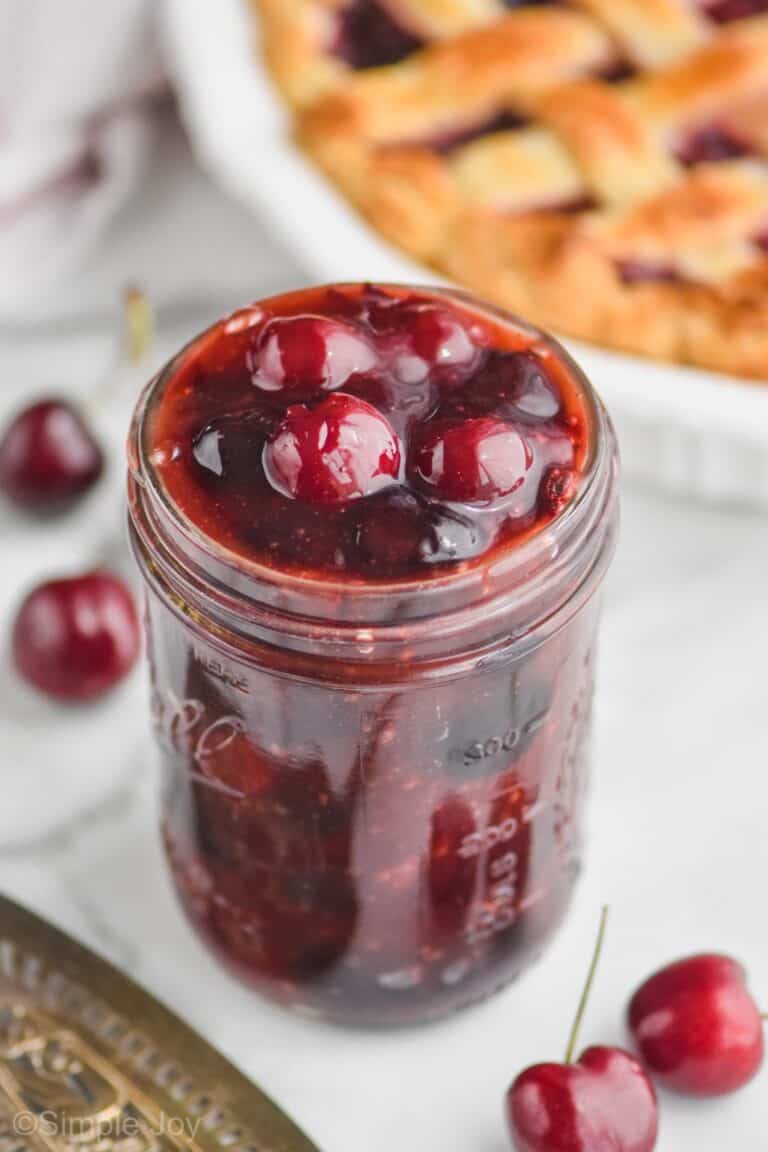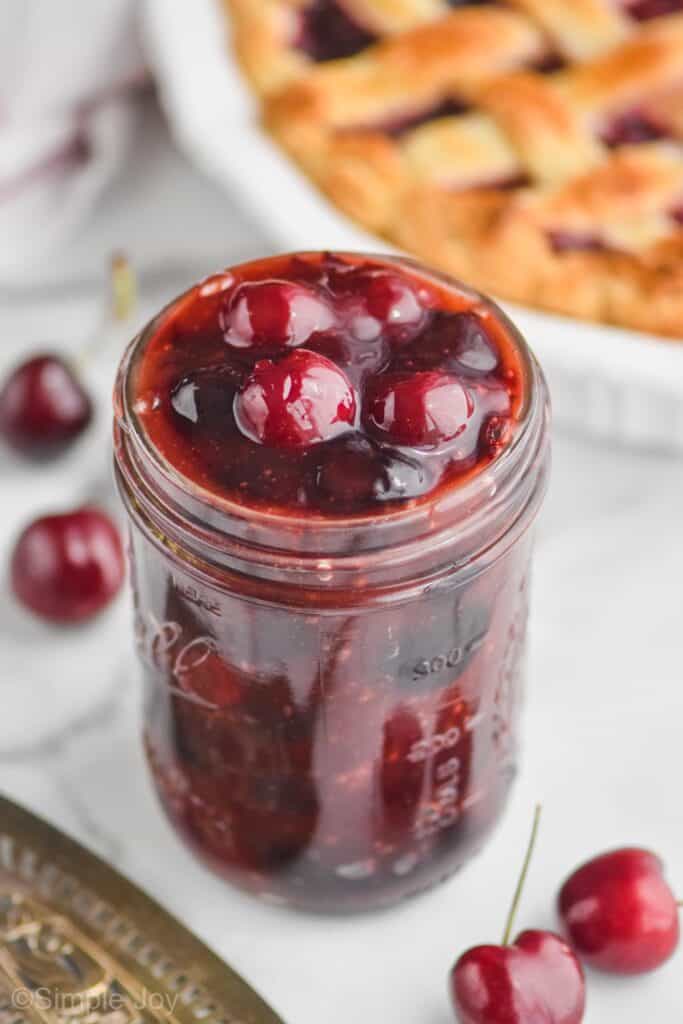 Recommended Tools
These tools are for making this filling into a pie, but if you want to just sit and eat the filling with a spoon, that is great too! Hoping you already own a spoon.
Rolling Pin: I love wooden rolling pins. I feel like they work so much better.
Pie Pan: As I mentioned above, this is the pie pan I really love. It's deep and works perfect to make a gorgeous pie.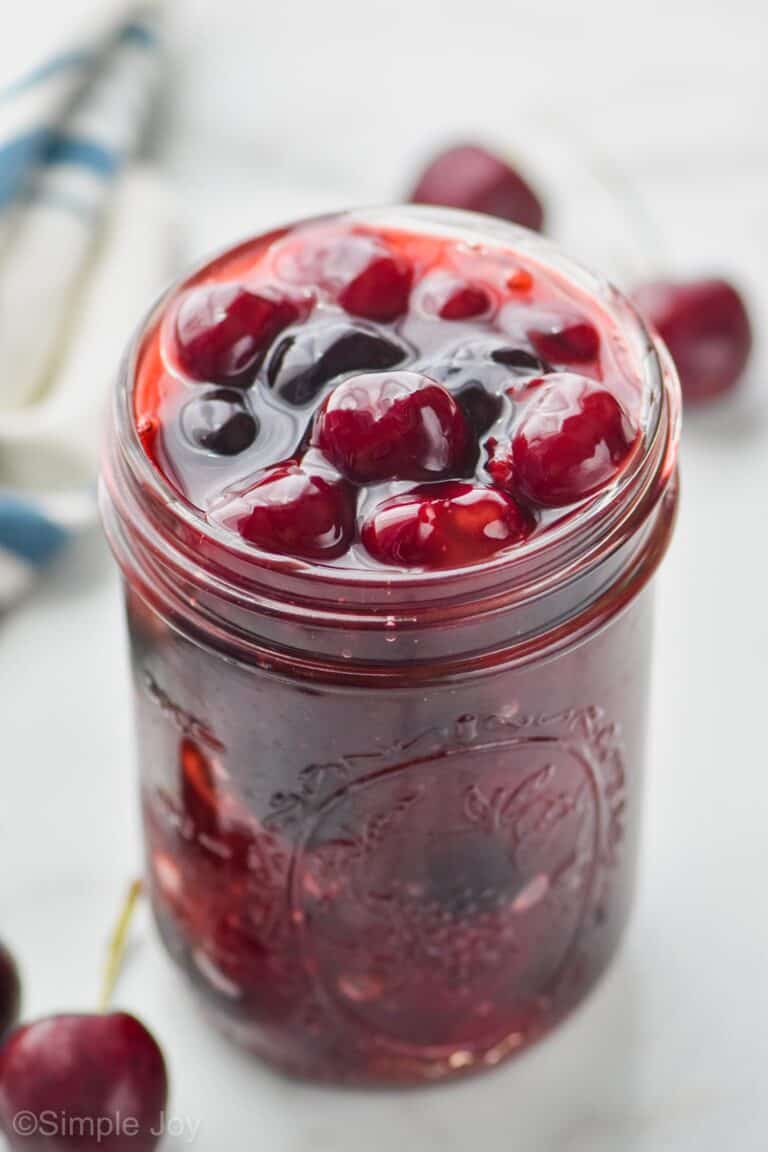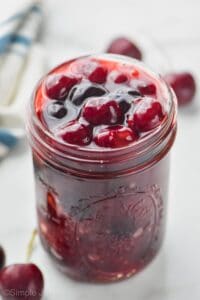 Cherry Pie Filling
This Cherry Pie Filling recipe is a keeper! It is so simple to make, and will become a family treasure.
Instructions
In a large sauce pan over low to medium heat, combine the cherry juice, sugar, corn starch, and cinnamon. Stir consistently, allowing the mixture to thicken, about 3 to 4 minutes.

Add in the almond extract and food coloring (if using). Then stir in the frozen cherries. Cook for another 1 to 2 minutes, alllowing the cherries to thaw. Remove from the heat.

Use right away in pie crust or store in the refrigerator in an airtight container for 3 to 4 days.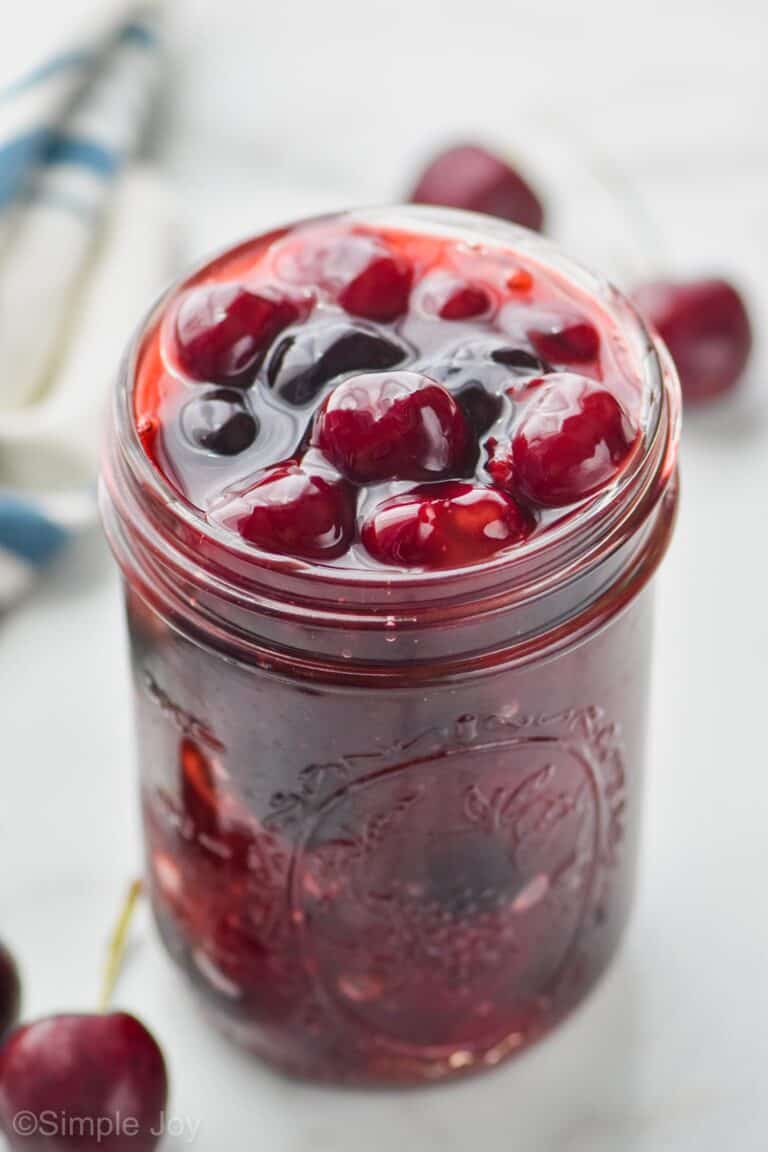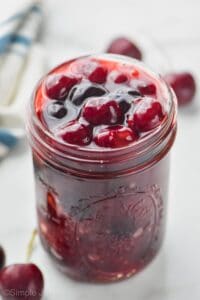 did you make this
Cherry Pie Filling