These Candy Corn Candles are about as easy as it gets when it comes to Halloween crafting!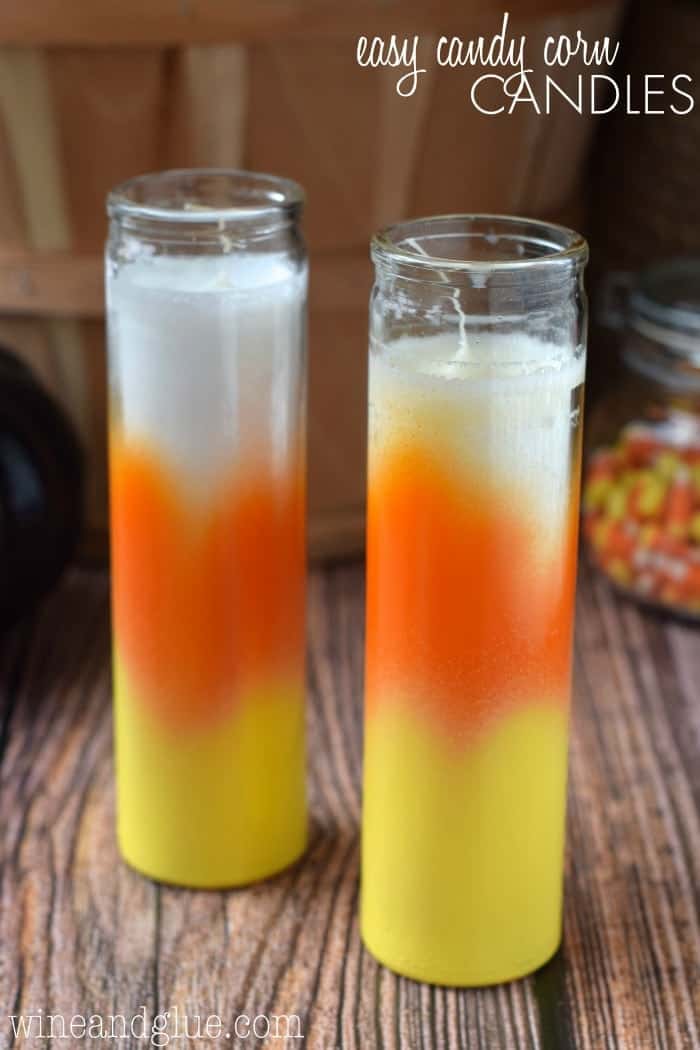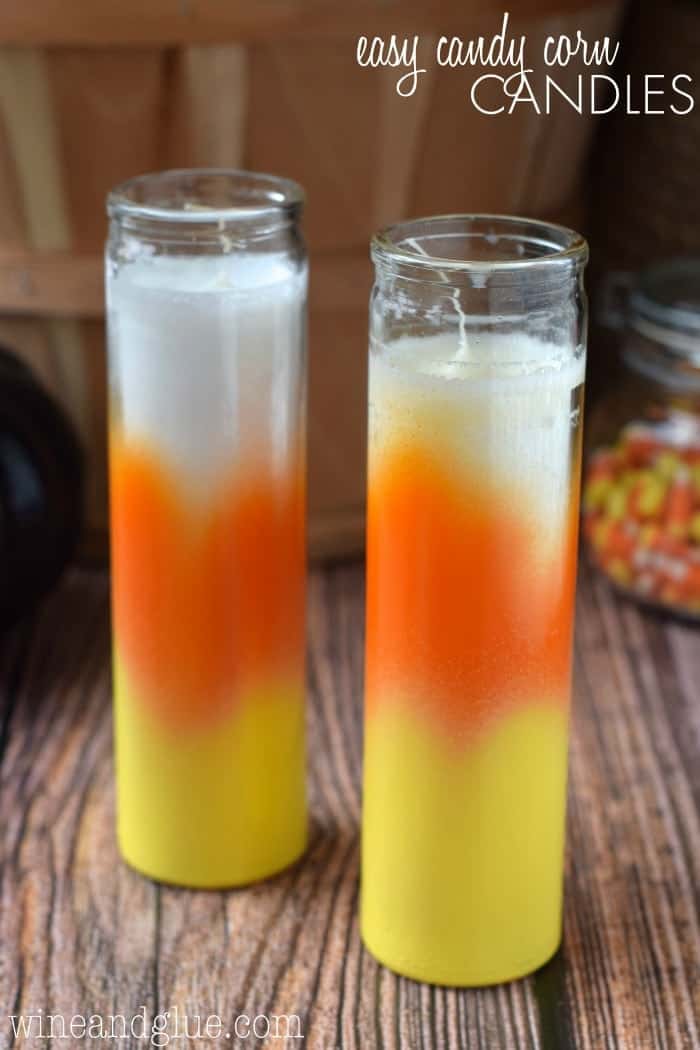 For whatever reason, Halloween is my favorite holiday to craft for. I don't know, maybe because it's easier for me to be creative with it, or I like doing less serious crafts . . . whatever the reason, I dig it.
These Easy Candy Corn Candles are . . . well . . . easy! I got the candles at the dollar store, and then all you need is a little spray paint. I love the spluttery look, and because I don't use painters tape, I don't need to wait the full 24 hours for it to dry. Just orange coat, wait 20 minutes, yellow coat, let dry overnight. Done and done!
(Funny story: I actually made these two years ago, but couldn't bring myself to blog them because I put the orange at the bottom . . . seriously, who came up with the candy corn color order??)
See how easy! Wouldn't these make a fun gift too?
I like using wax paper to spray paint on, because it doesn't stick as much as newspaper. Just make sure that it's not a windy day or you spray paint in your garage . . . ask me why.