Make Five Flower Arrangements for Less than Twenty Dollars! Use them as centerpieces for a party, decorate your home, or keep one and give the rest away!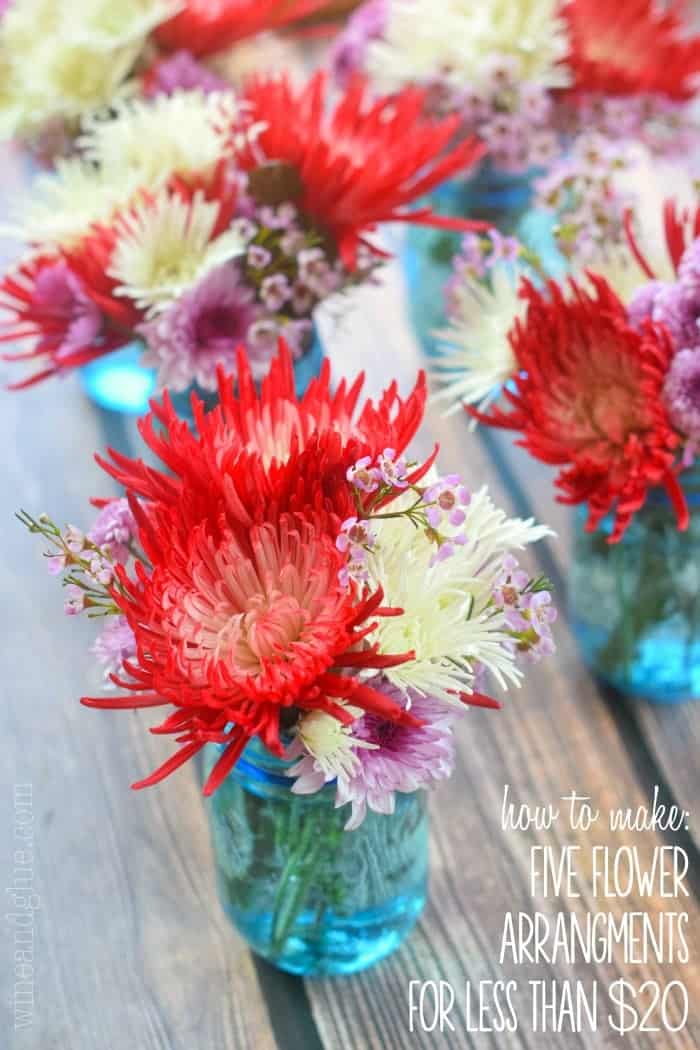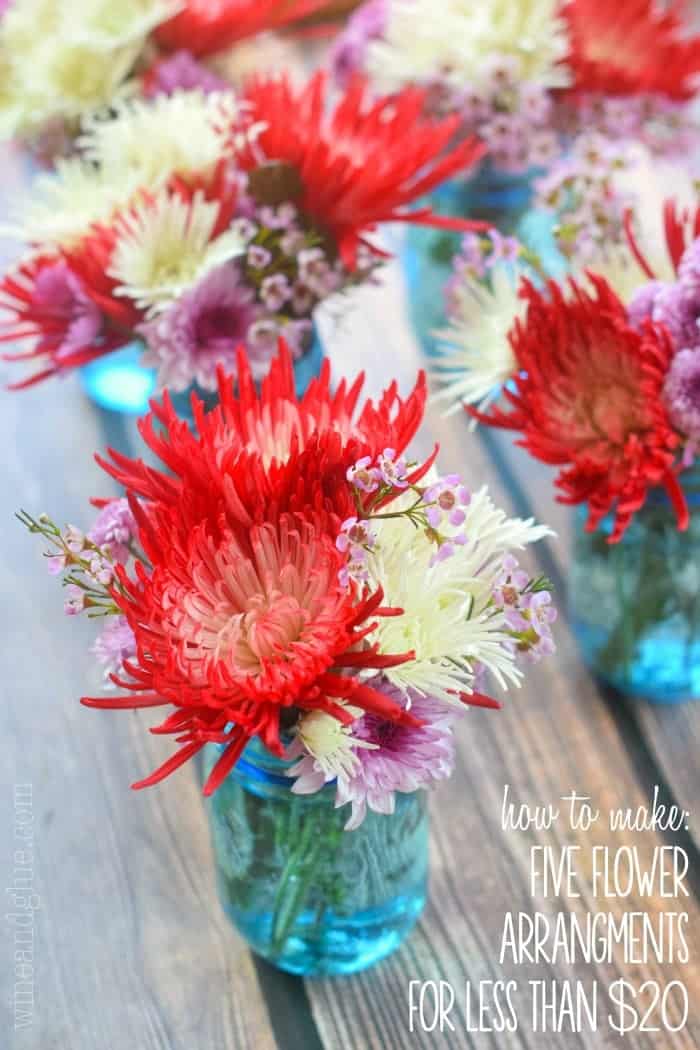 Today's post is super photo heavy, so if you don't like looking at pictures of pretty flowers, you are in the wrong place, friend.
I've been wanting to write this post since back in November when I did this fun kid's table post.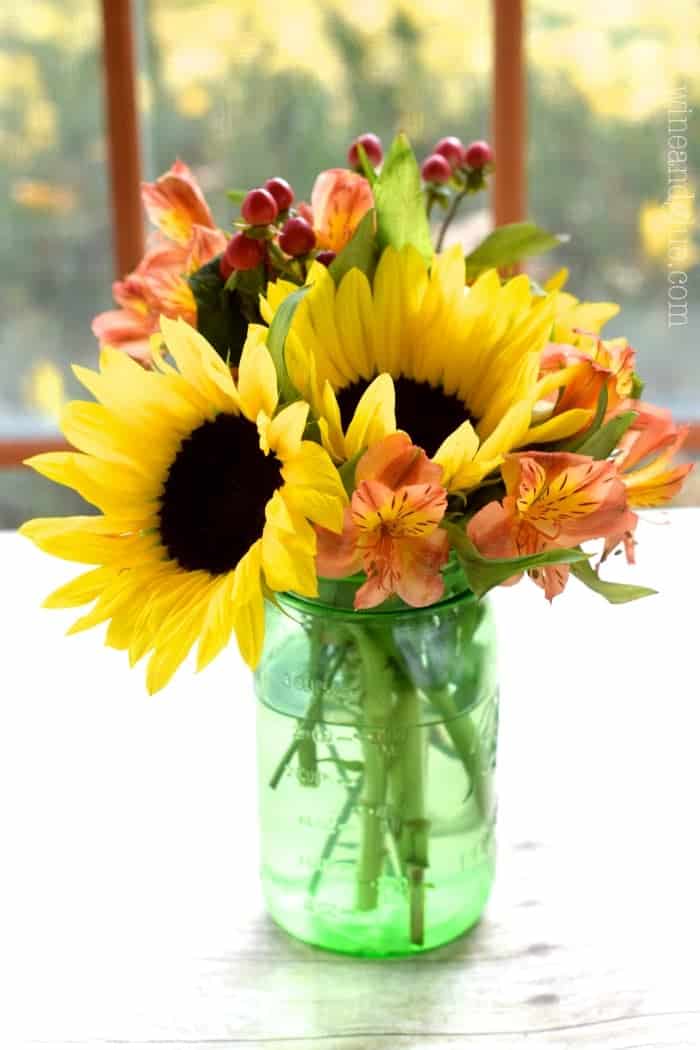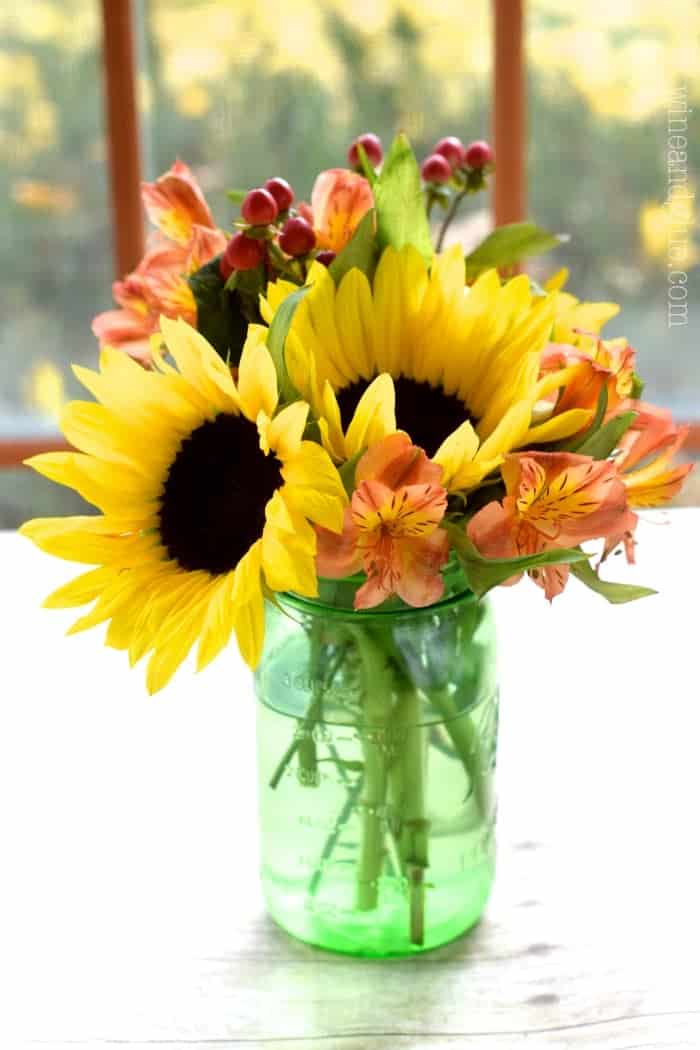 Making a couple of flower arrangements out of five bunches of flowers is apparently a skill that I inadvertently picked up from my mom. I didn't even really realize I had it until I did that post in November. But my mom did this all the time at holidays. She bought big bunches of flowers, a bunch of cheap mugs, and then she would bring little flower arrangements to people she saw at Christmas. It was so sweet.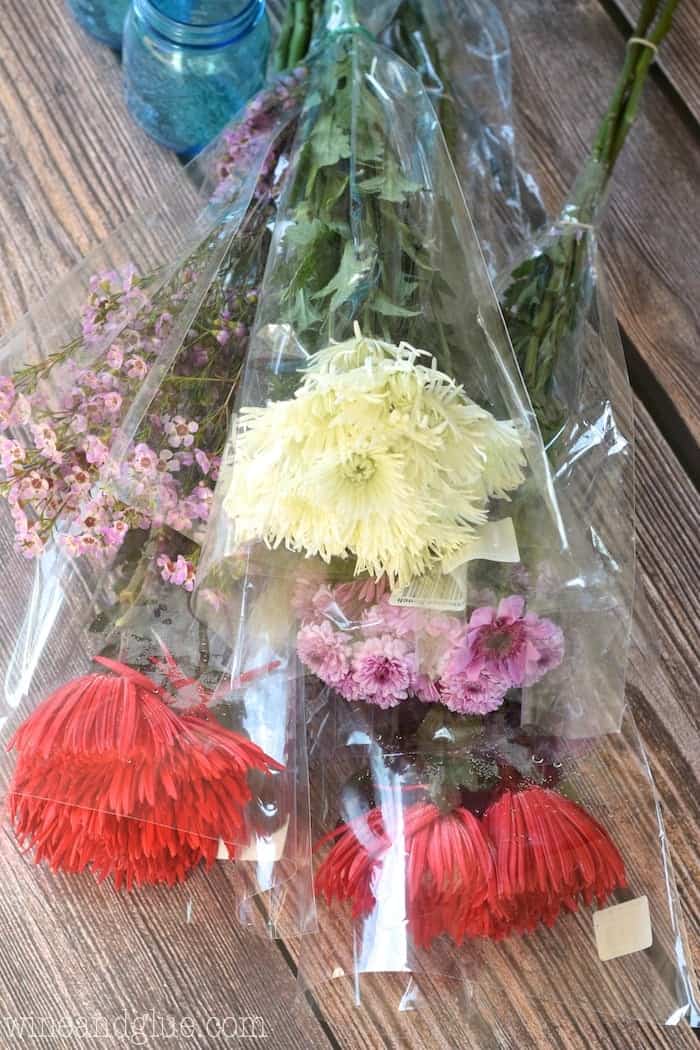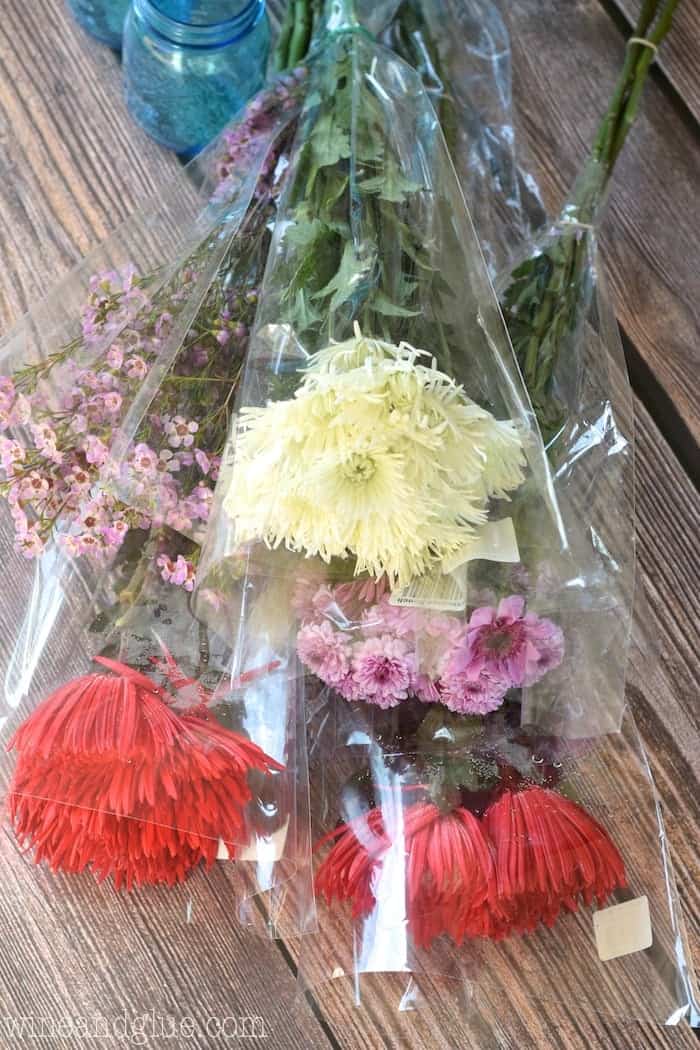 Want to see how? Great. First, buy five bunches of flowers from the grocery store. Look for ones with buds that are still kind of closed, not all out in full bloom. You want two bunches of the same kind of pretty big sized flowers (the red above), two bunches of two different kinds of smaller flowers (the white and the purple above), and one bunch of filler. In my November post it was the red berries, here it is the really small purplish blossoms.
The flowers at my grocery store were 3 bunches for $10, so you see, less than $20. And when I did the post in November it was the same then.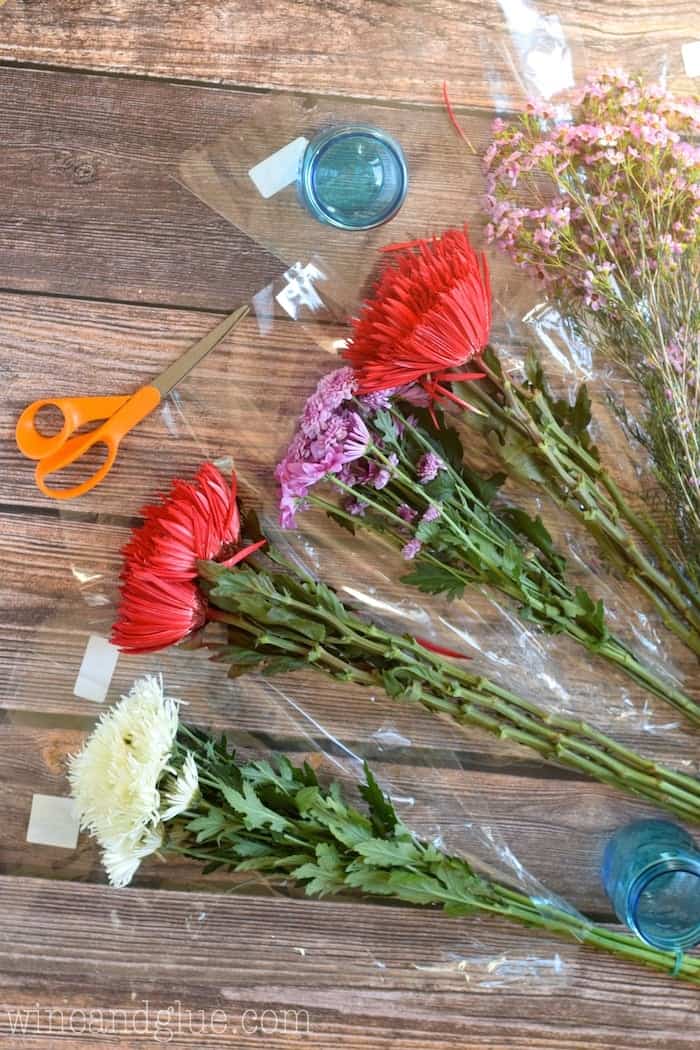 Now, start with your big flowers. Trim them so that they will fit in the containers you have. (I love mason jars, but take a look at the dollar store or GoodWill and see what you can find that you would be good with parting with. The mugs in this post are from the dollar store and would be perfect!)  I used these blue mason jars as a guide, but ended up having to cut about two more inches off in the process of making the arrangements.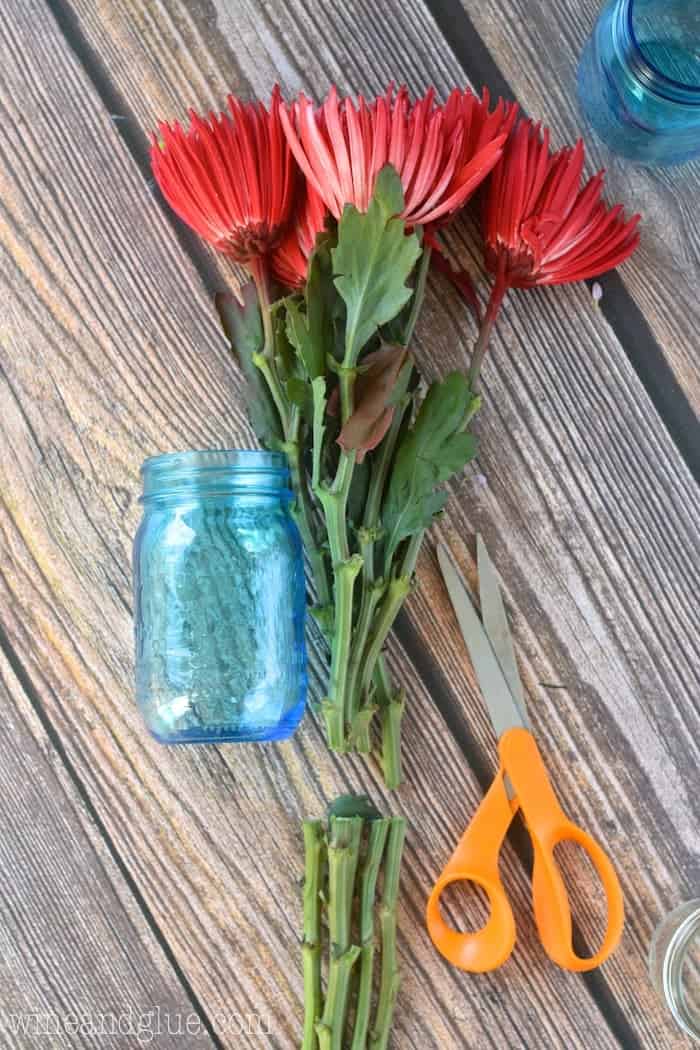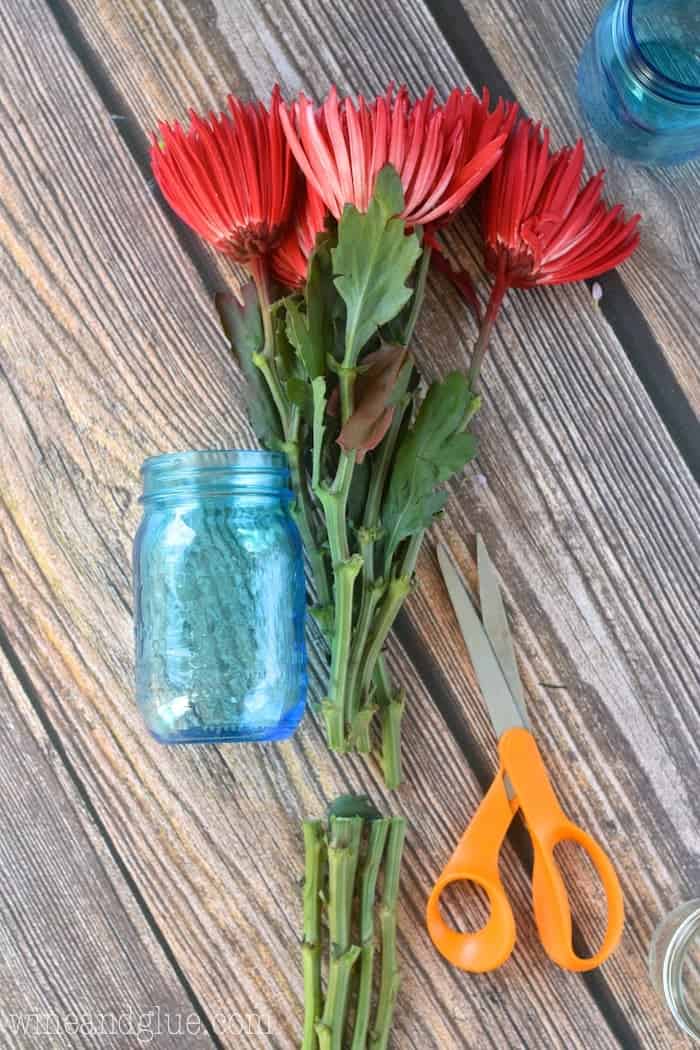 Divide the big flowers among the jars.
Now grab the bigger of the two smaller flowers. You are going to have strip most of the leaves off and trim them a similar length of the big flowers. You may have to pull flowers off of the stems to get enough for all five arrangements.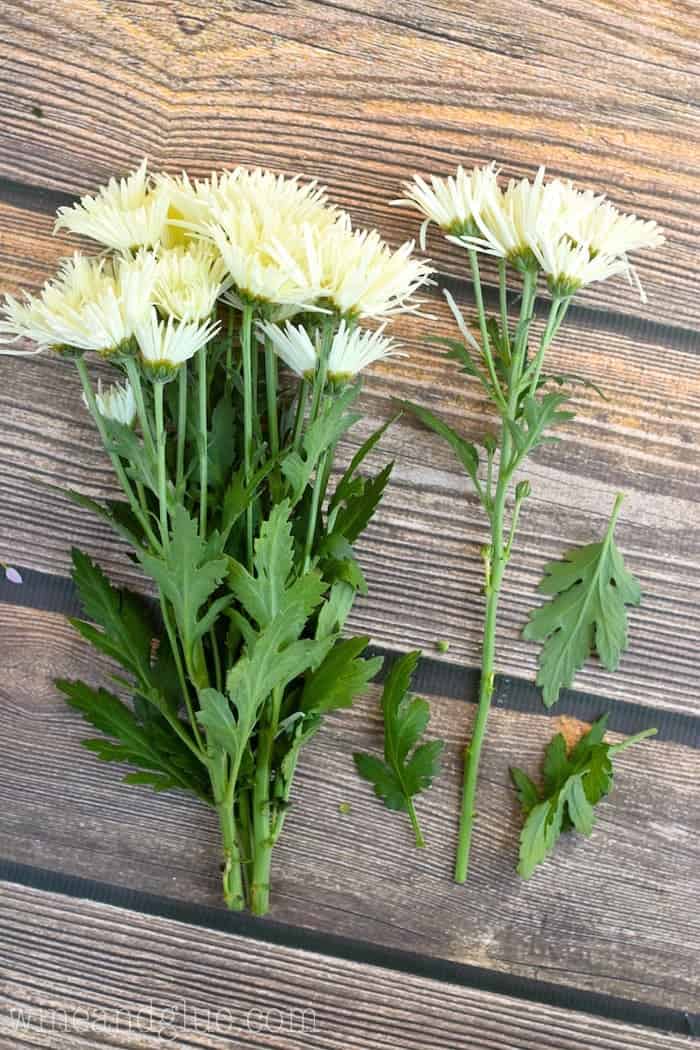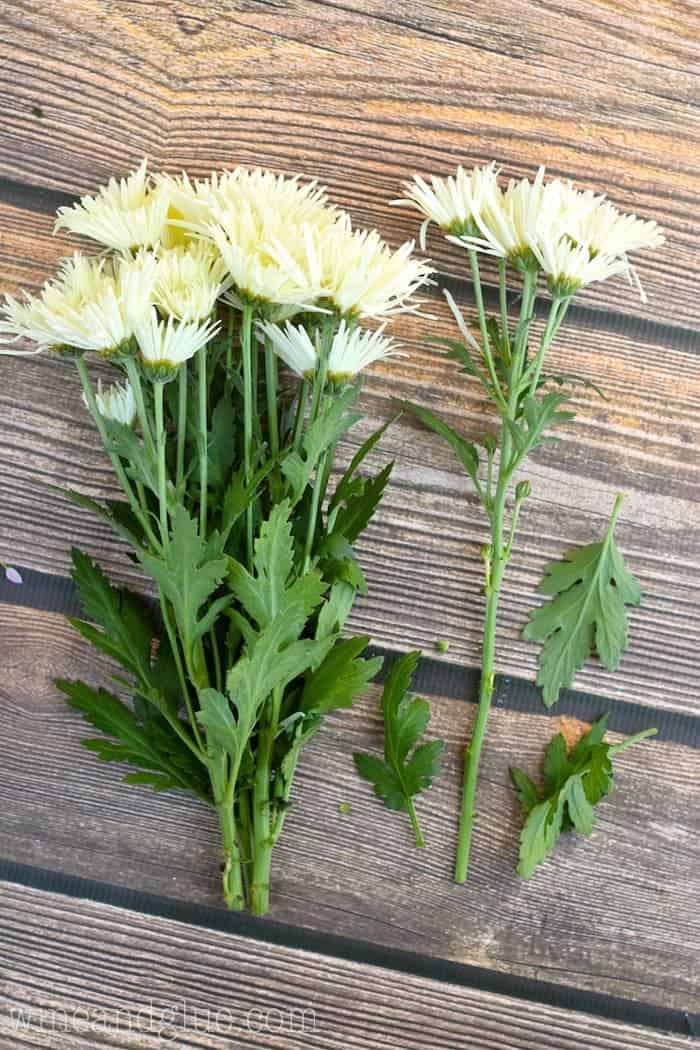 Fit them around the big flowers and then do the same with the next grouping (in this case the medium sized purple flowers).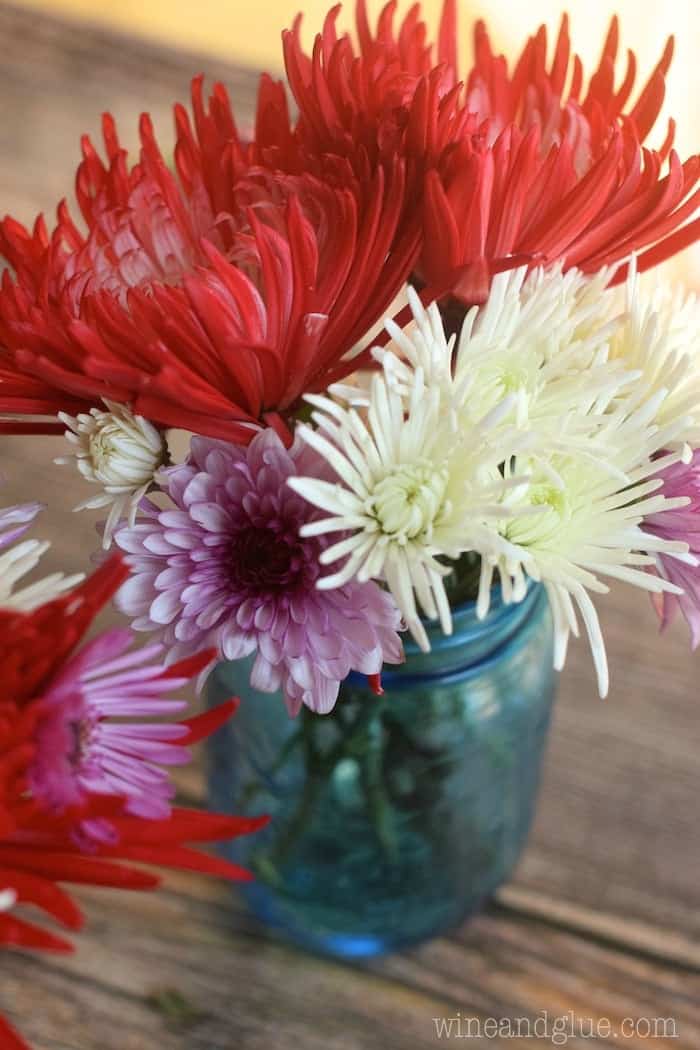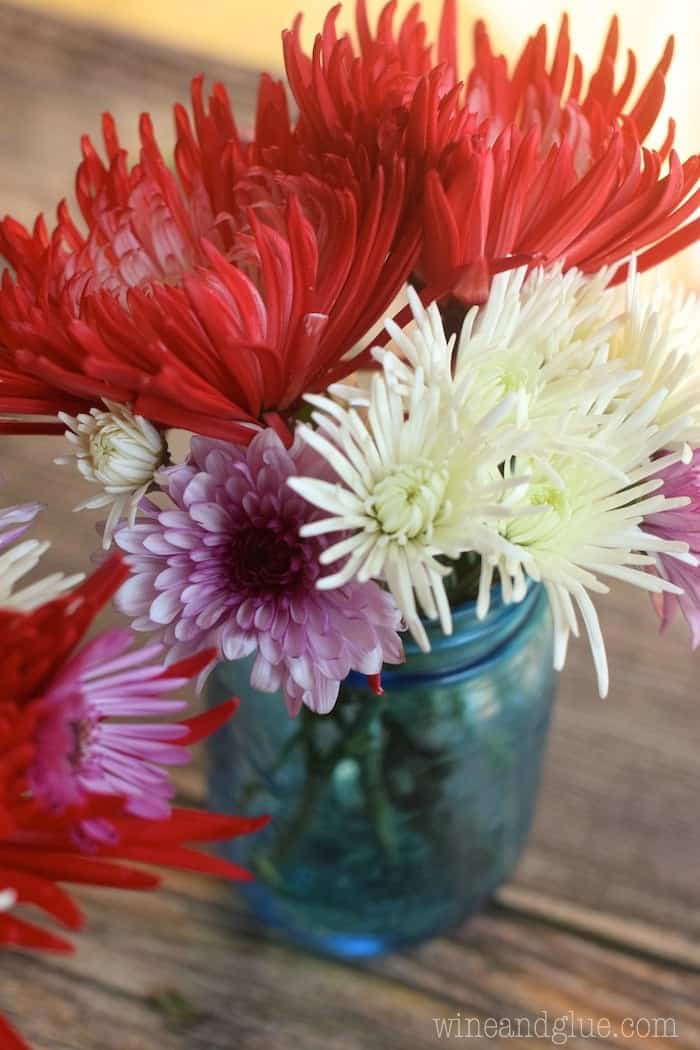 Now fit the small filler around in all of the arrangements. Stick it in where there are gaps or where you need to separate groupings of the same types of flowers.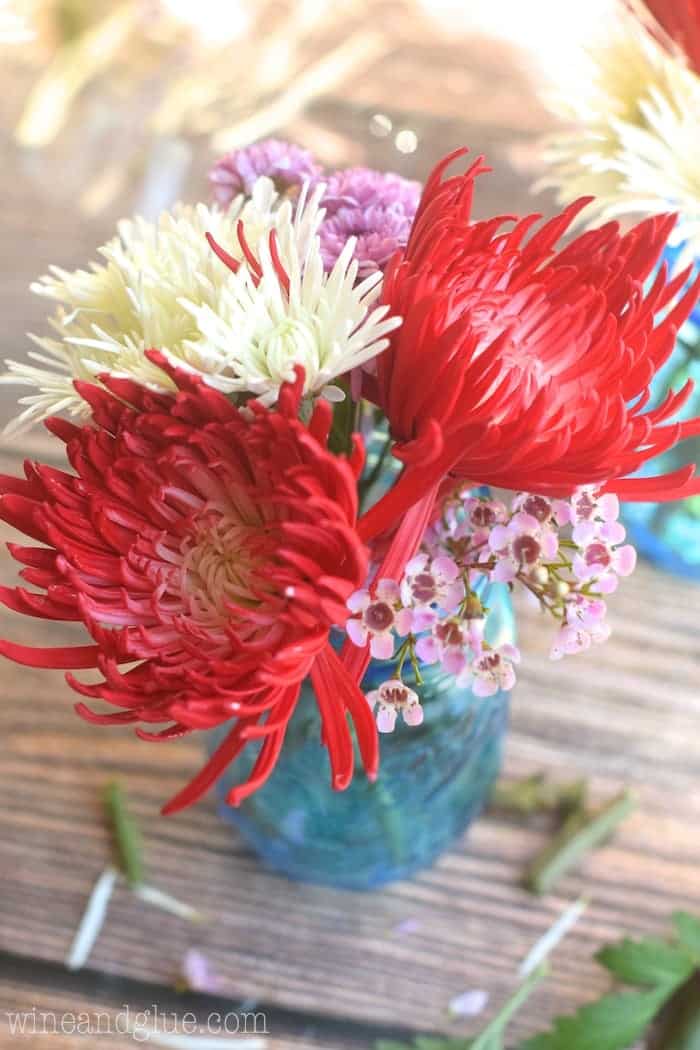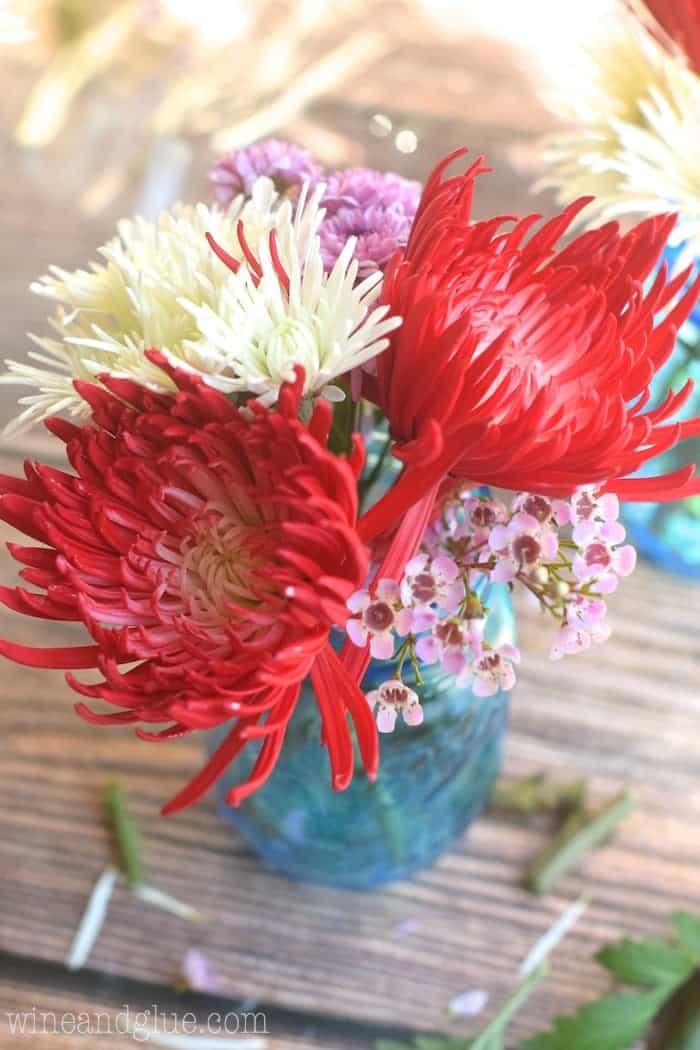 And there you have it. Five gorgeous bouquets perfect for centerpieces at a baby shower, a party, to give away as gifts at the holidays, or just to put in the different rooms of your house. I love having fresh flowers around.
Some tips to making your grocery store flowers last:
If they give you a Flower Care packet with the flowers, use them. Five bunches of flowers = packets = five arrangements = perfect.
Even if the stems you are working with are already the perfect length for the vases you are using, still give all the flower stems a fresh cut when you get them home.
Change the water in the flower arrangements daily. If you miss a day and the water looks gunky when you change it, make sure you give the stems a good wash before you put them in the new water. There's bacteria growing in there that isn't good for the flowers.