This is hands down the BEST Margarita Recipe. Easy ingredients to find, it will knock your socks off, and there's a version of the recipe for one cocktail or for a whole pitcher! Serve this alongside the best guacamole and with some delicious tacos for the most fabulous taco night ever.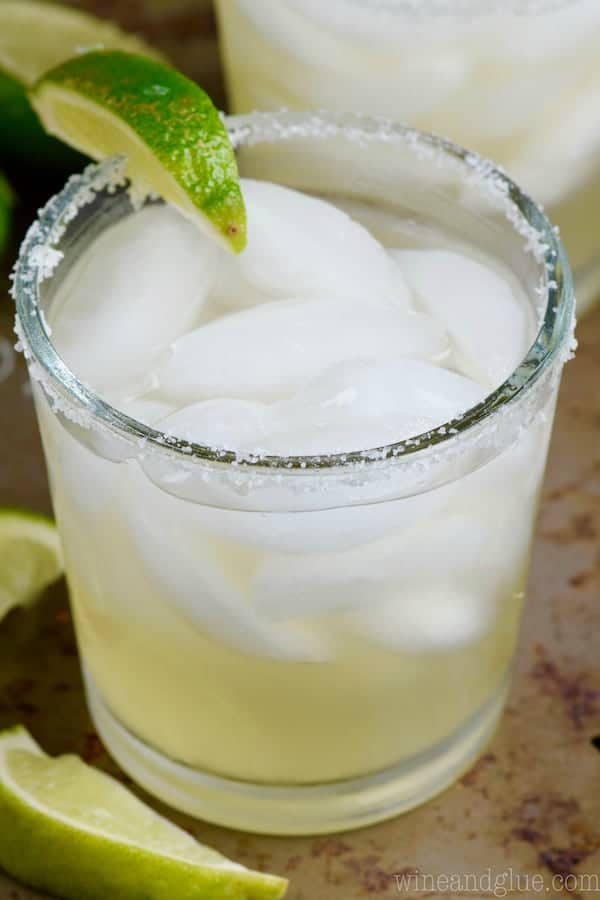 So a few years ago my childhood best friend (who lives across the country from me #STUPID and who I text daily and miss terribly) told me that her aunt had the BEST margarita recipe. I kind of though "Eh" and moved on. But then recently I started doing THE BEST recipes, because you guys love them! And I get it. You want recipes that you can go to and really count on. I don't have many yet because I'm not willing to slap that label on just anything.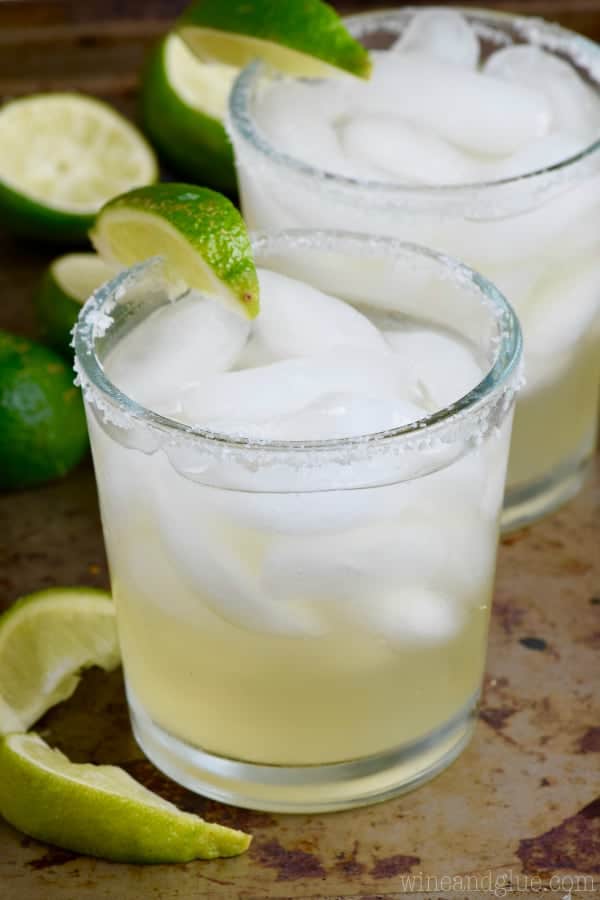 So the other day it occurred to me that I should try out this famous margarita recipe and see if it really is THE BEST.
You guys. I honestly don't know if I can have any other margarita ever again. It is seriously that good.
Funny story, when Erin tried to tell me the recipe she realized (or rather I deduced) that she had been too drunk on said margaritas when she wrote it down to make sense of it. She had to call her mom. HA! I love that part of this margarita story.
Anyway!
THE KEY TO THE BEST MARGARITA RECIPE
Here is the key! Fresh Sweet and Sour Mix. It is basically a lemon lime simple syrup. And it has to be made with fresh lemons and limes. Of course the ratios of it with the alcohols is also key, but I really think it is the sweet and sour mix that makes this recipe.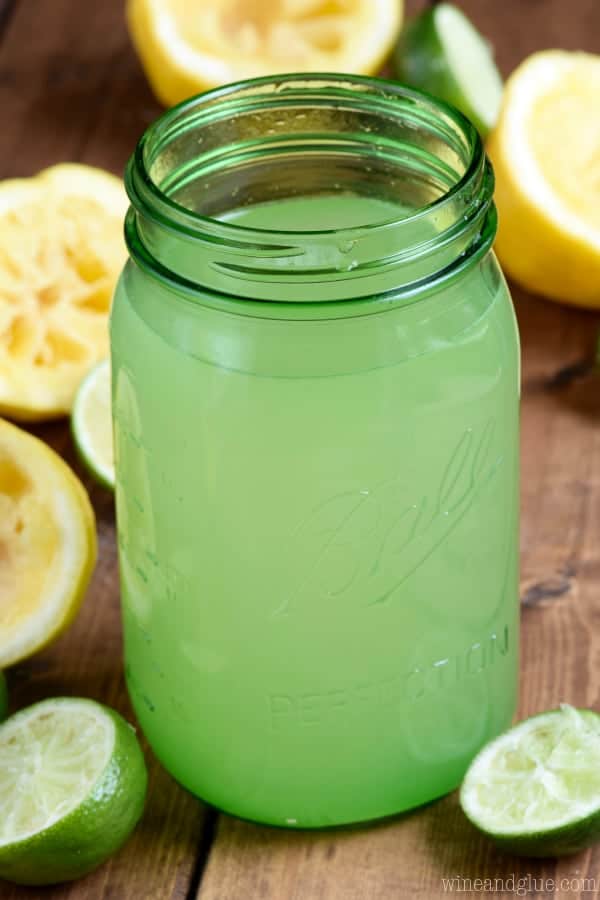 The recipe for the sweet and sour that I have here makes a BUNCH. See above. But! I also have given you a recipe for how to make ONE COCKTAIL and how to make a WHOLE PITCHER. The jar you see above (and the recipe below) is enough to make two pitchers or 12 margaritas. You could easily cut the recipe in half and then just make one pitcher but I ask,
WHY?!?!?
Next, you need good alcohol. Her aunt calls for Patron or Jose Cuervo Gold as the tequila and Grand Mariner as the triple sec. You should know that Grand Mariner and triple sec are not the same thing. Because Grand Mariner also has cognac. #YUM But, you know it's more expensive. I went with Triple Sec and it was AMAZING in there.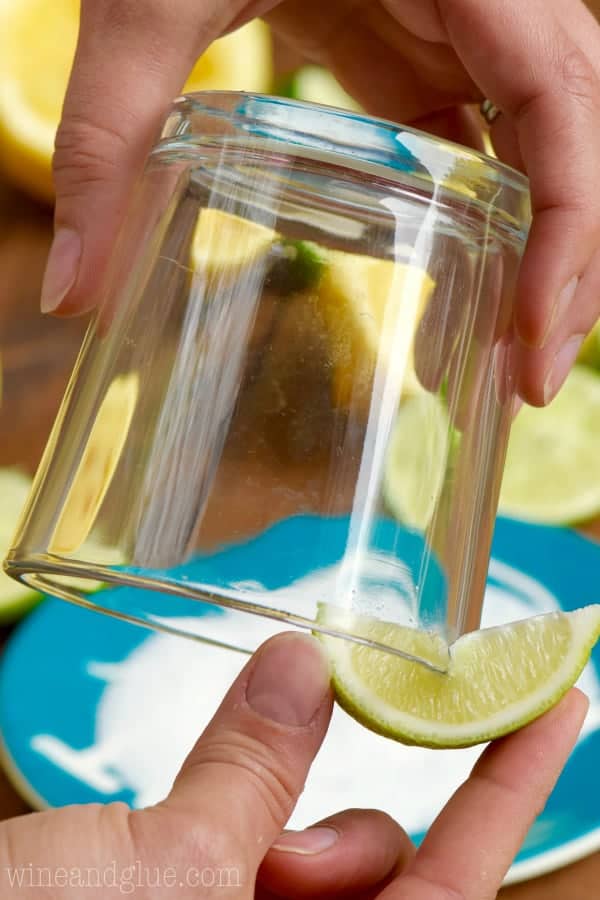 Should we talk about salted rims? Do it. No more to say.
Just kidding.
So this is how I salt my rims. Squeeze the lime juice on there upside down so it doesn't drip down the glass. The thinner the rim the better the salt will go on. My rims were too thick, but I love the glasses. #hardchoices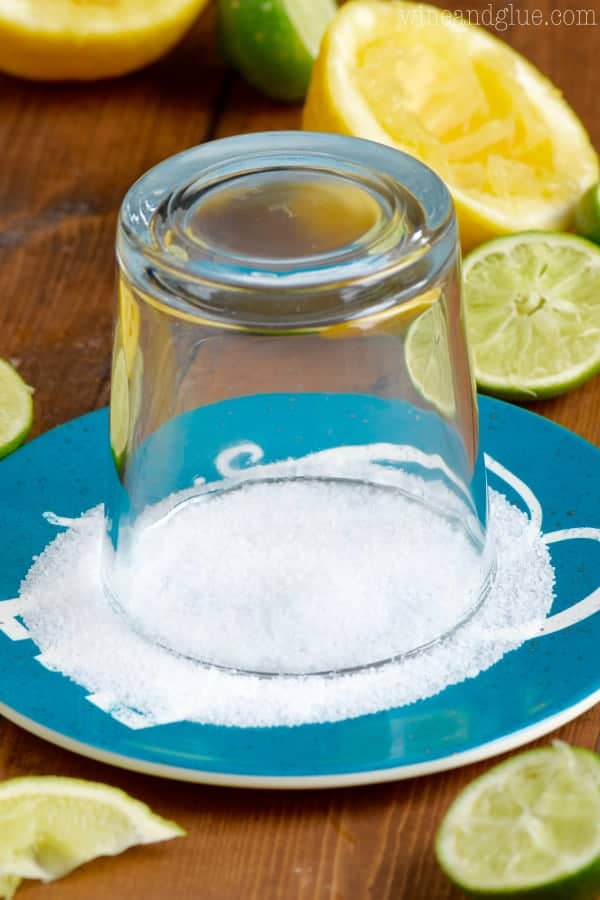 Then add some Kosher salt.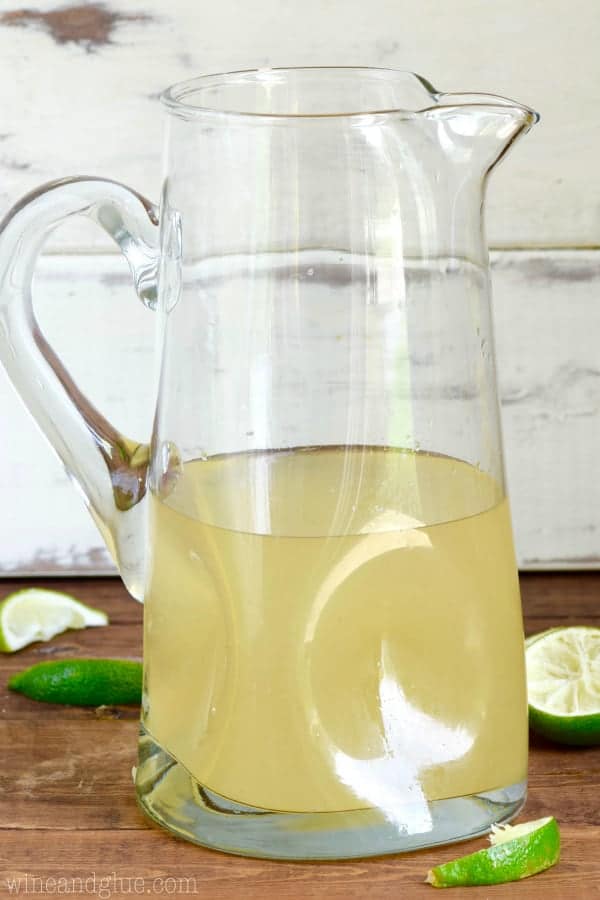 Make a whole pitcher (#obvi) or just make one. No judgement if you drink alone 😉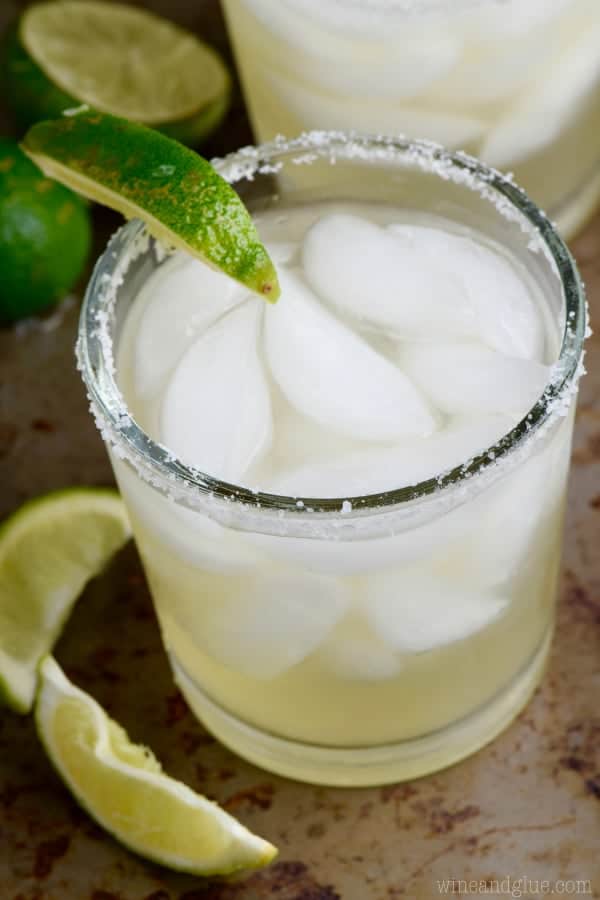 WATCH ME MAKE THE BEST MARGARITA RECIPE
Print Recipe
The Best Margarita Recipe
This is hands down the BEST Margarita Recipe. Easy ingredients to find, it will knock your socks off, and there's a version of the recipe for one cocktail or for a whole pitcher!
Ingredients
One Margarita
1 1/2

oz

tequila

1 1/2

oz

sweet and sour

3/4

oz

triple sec
Pitcher of Margaritas (6 margaritas)
Sweet and Sour Mix (makes 3 1/2 cups, enough for two pitchers)
2

cups

water

1

cup

sugar

1/2

cup

fresh lime juice

about 7 small limes

1/2

cup

fresh lemon juice

about 2 medium lemons
Instructions
Simmer 2 cups of water and 1 cup of granulated sugar over medium heat until it is fully dissolved. Pour it into a jar and let it come to room temperature. Add 1/2 cup of lemon juice and 1/2 cup lime juice. Store it in a sealed container for a week or for up to a month in the freezer.

To make a pitcher combine all ingredients in a large pitcher and serve over ice.

To make a single cocktail, pour the ingredients over ice and stir gently.
You might also like
Mimosa Margarita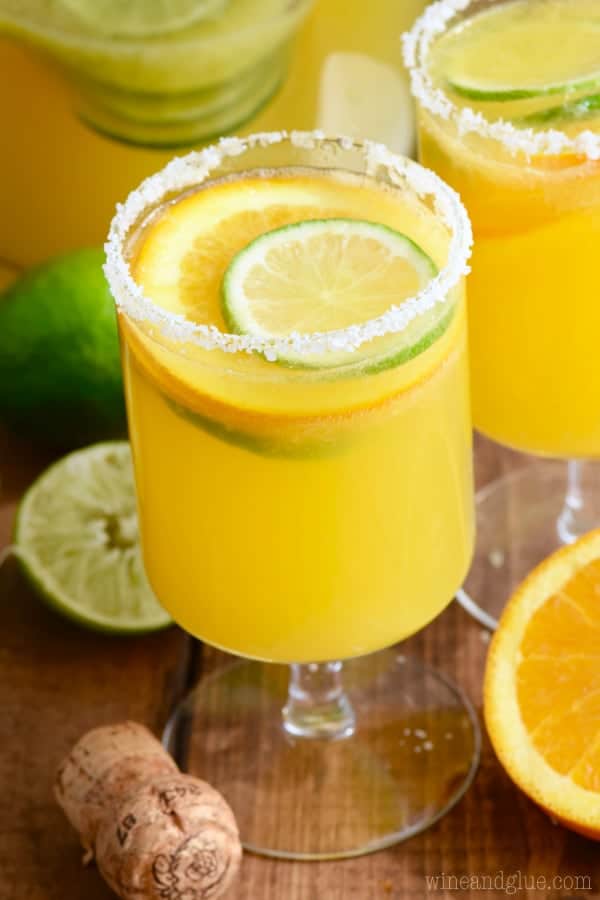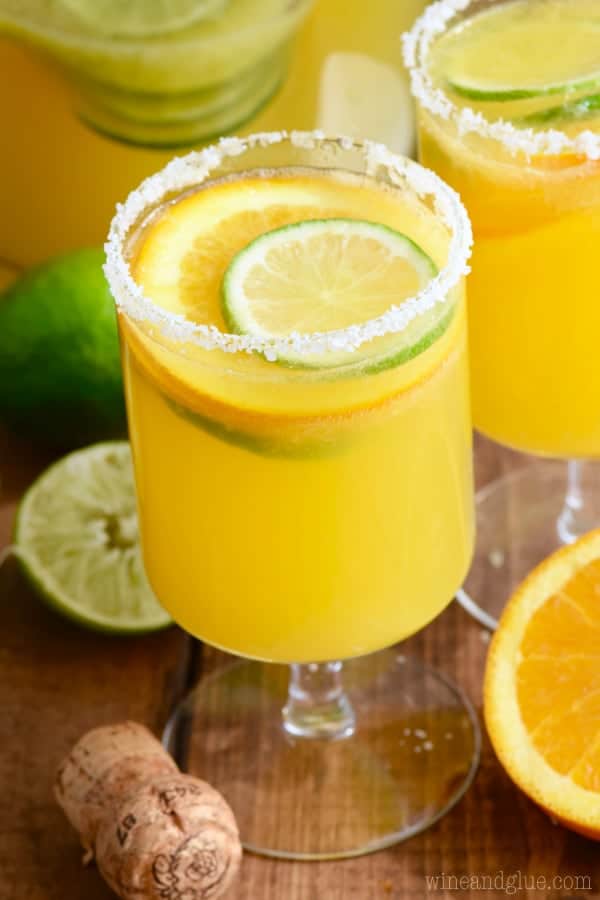 Strawberry Mango Margarita