Orange Chocolate Spice Cookies. The sweet mixture of Orange and Chocolate with the added bonus of delicious spices, and smothered in a glaze.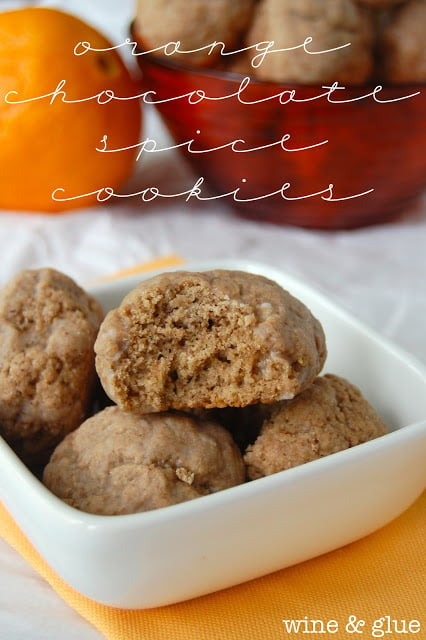 Last month I did a guest post with these delicious little Orange Chocolate Spice Cookies over at
Crazy for Crust
. Hopefully you are one of Dorothy's loyal readers and didn't miss them, because if there is a baking blogger you should be reading, it is her.
But on the off chance that you missed the Dorothy is Awesome Memo, here's the recipe!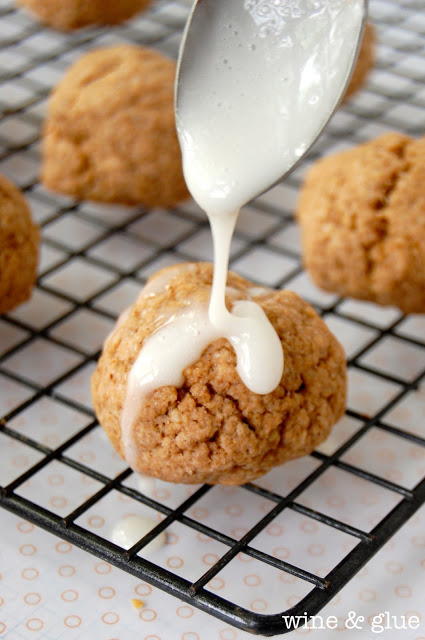 This recipe comes from my grandma, but has been adapted to be more to my liking, taking out lard and putting in butter, taking out nuts, and adjusting all the ingredients so that it can be cooked on a smaller scale.
Grandma liked to cook for the whole city.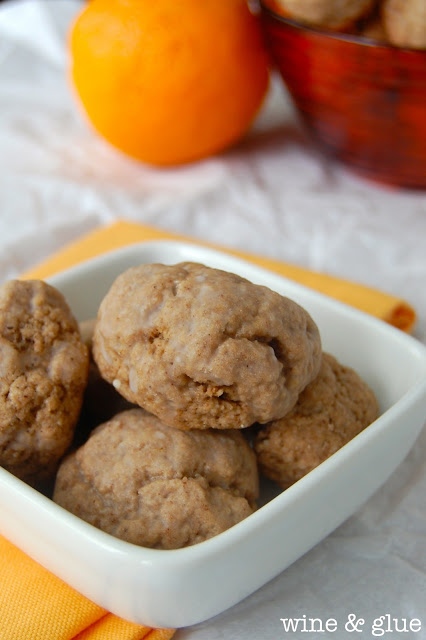 These cookies come together so easily, really, you just mix it all together at once, form into little balls and bake them. They are so delicious warm and right out of the oven, or you can let them cool and dip them in powdered sugar and milk to give them a nice glaze.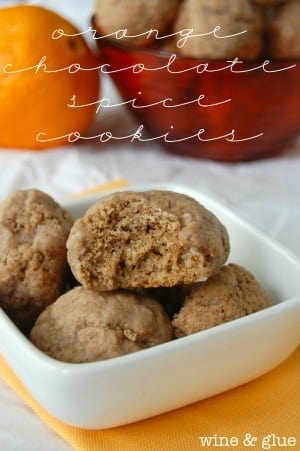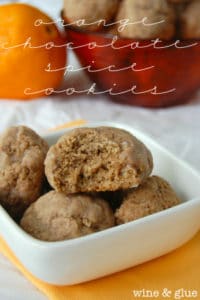 Orange Chocolate Spice Cookies
Ingredients
Cookies

3

cups

sifted flour

3

tsps

baking powder

1/2

tsp

cloves

1

tsp

cinnamon

1

tsp

nutmeg

the juice of one orange

just shy of 1/3 cup

the zest of one orange

optional

1

TBSP

cocoa powder

1

cup

sugar

1/2

tsp

vanilla

2

eggs

beaten

6

TBSPs

butter

room temperature

1/2

cup

milk

Glaze

1/2

cup

powdered sugar

1

TBSP

milk
Instructions
Preheat the oven to 350 degrees.

Put all the ingredients in the bowl of a stand mixer and combine.

Shape the cookies into small balls and bake for 15 minutes on a parchment lined baking sheet.

While the cookies are cooling, whisk together the sugar and the milk until well combined.

Once the cookies are cooled drizzle the glaze over the cookies or dip them in it.

Note: For a thicker glaze on the cookies, increase the amount of powdered sugar.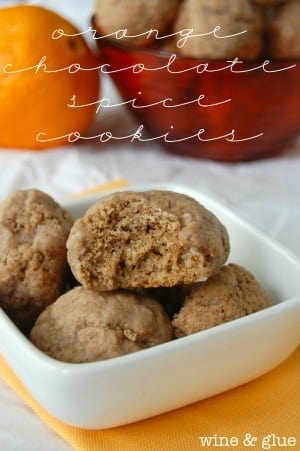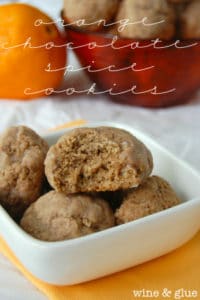 did you make this
Orange Chocolate Spice Cookies
Want another recipe from my grandma made modern? How about some Cookie Butter Biscotti?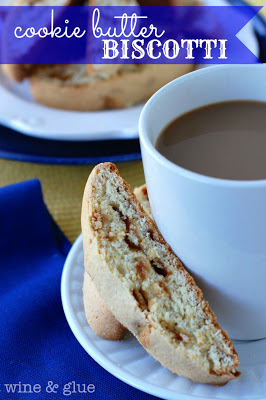 Looking for more Orange Chocolate deliciousness?