The BEST Cream cheese frosting that is smooth, creamy, and not overly sweet. This simple cream cheese frosting is so quick to make! Throw out all your other cream cheese frosting recipes because now you have the BEST Cream Cheese Frosting recipe!
My favorite recipe to use this on is my Naked Apple Spice Cake!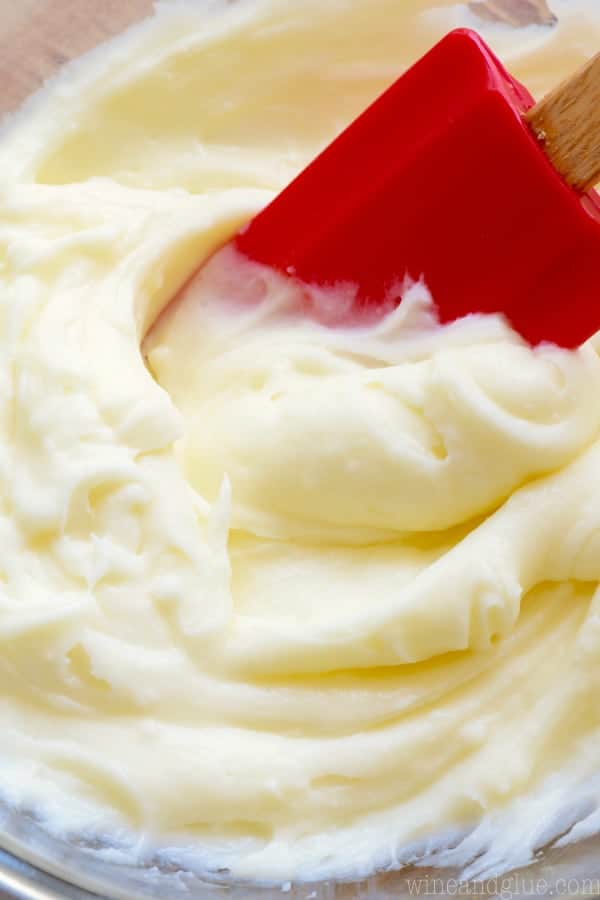 If you have been following me for any length of time, you know that my weakness is frosting. I can't be left alone with it, I can't be trusted with it. It is my Achilles heal. This is true of my Vanilla Buttercream Frosting and my Chocolate Frosting and it is most definitely true of this cream cheese frosting. If you just look at the reviews on this recipe you'll be able to see how loved it is.
Why this Cream Cheese Frosting is the Best
I'm sure you realize there are about a million cream cheese frosting recipes out there. But I promise you this one is the best for a couple reasons.
It's not too sweet.
The cream cheese flavor isn't lost in the mix with the other ingredients.
It is perfectly smooth and never lumpy.
How to Make Cream Cheese Frosting
Once your butter and cream cheese are at room temperature, cream them together. Pause, scrape down the sides of your mixing bowl, and cream some more. While I love using a stand mixer, you can certainly use a hand held mixer.
Add in your powdered sugar. Some swear by sifting their powdered sugar to make sure it is perfectly smooth. I find it is plenty smooth without doing that.
Finally, you add your vanilla extract. If you are looking to keep your frosting perfectly white, there is clear artificial vanilla flavor that you can use. I stick with pure vanilla extract.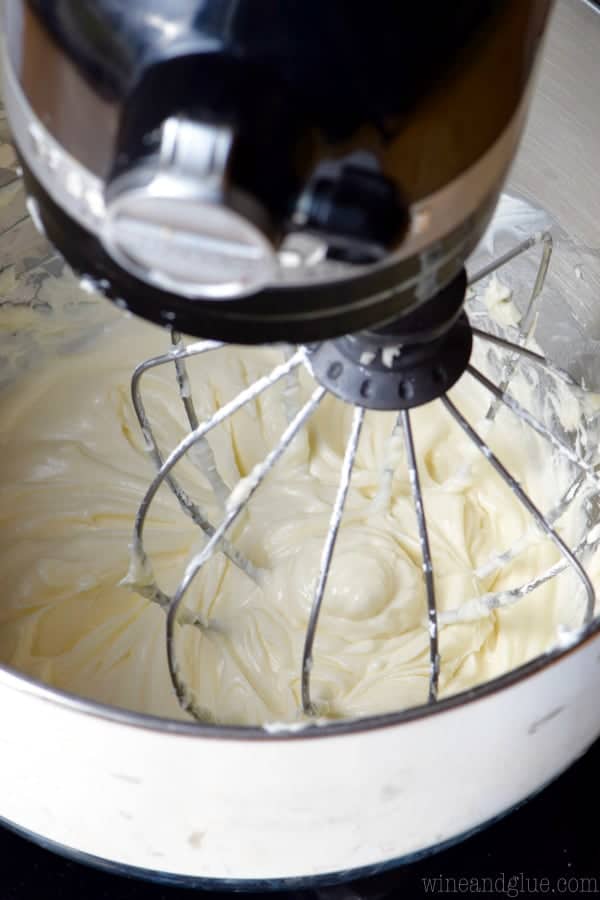 Tips and Tricks
Make sure the cream cheese is at room temperature. This means letting it sit out at least two hours. You can speed up the process a little by cutting it up in pieces on a plate, but you really want it to be nice and soft, otherwise you will get chunks of cream cheese in the frosting. Do not soften it in the microwave.
Make sure that the butter is also at room temperature. You can speed it up by cutting it into one inch pieces and setting it out on a plate on the counter. Do not soften it in the microwave.
For this cream cheese frosting recipe, you want to gently pour the powdered sugar into the measuring cups. Or spoon it in and level it off. If you scoop it up with the measuring cup and pack it in, you will have significantly more powdered sugar than the recipe calls for. That might not be a bad thing, but it won't be this recipe.
The recipe says 1 to 2 teaspoons of vanilla extract. Most of the time I have used this recipe I have used 1 1/2 tsps, but I really like it at 2 teaspoons. As you are making it, add one teaspoon first, taste it and then decide if you want more.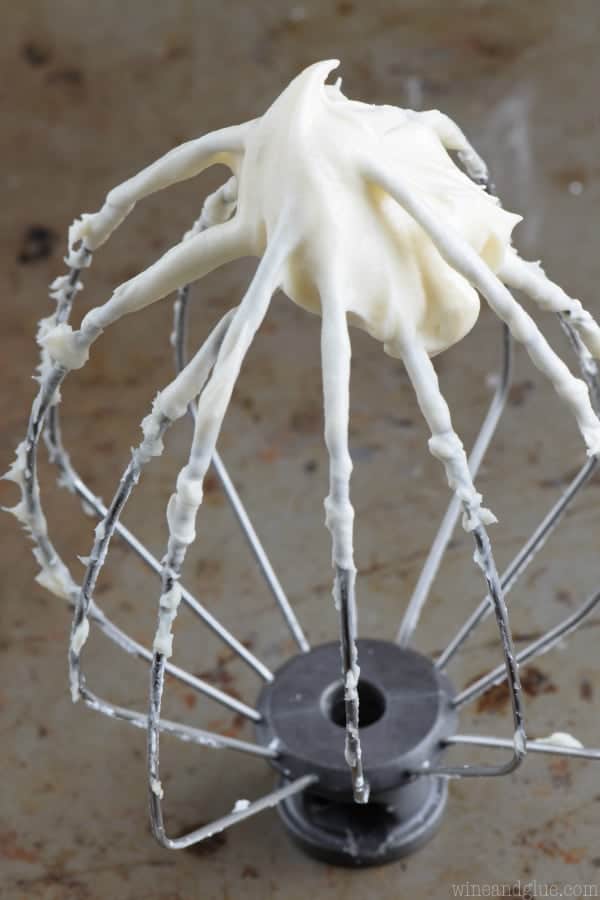 Can you Pipe this Cream Cheese Frosting?
You can pipe it loosely as seen on the cupcakes below. If you are looking for intricate detail you will want to add more powdered sugar which will change the sweetness and taste of this recipe.
Can it be Colored?
Yes! It would be easy to add coloring to this recipe. Just beat it in after you beat in the vanilla extract.
You could even beat in some other flavors or extracts and experiment with it.
Will this Frosting Harden?
It won't set up the same way my vanilla frosting does. If you put it in the refrigerator after making it, it will become thicker and harder, but still not thick enough to frost and stack cookies.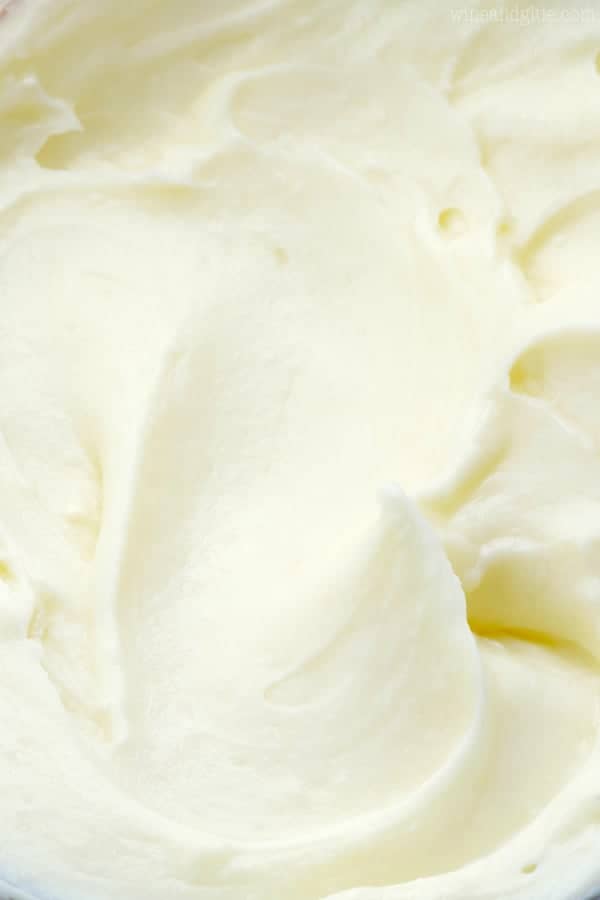 How Many Cupcakes does this Recipe Frost?
If you are going to use two tablespoons of frosting on your cupcakes, which is a solid amount, you can frost 16 cupcakes with this recipe. If you only use a tablespoon and a half (still a great amount) you can frost 24 cupcakes. I don't expect you to measure out frosting as you frost cupcakes. ???? Basically, if you go easy, you can frost a full two dozen.
This is a great recipe to double for large cakes.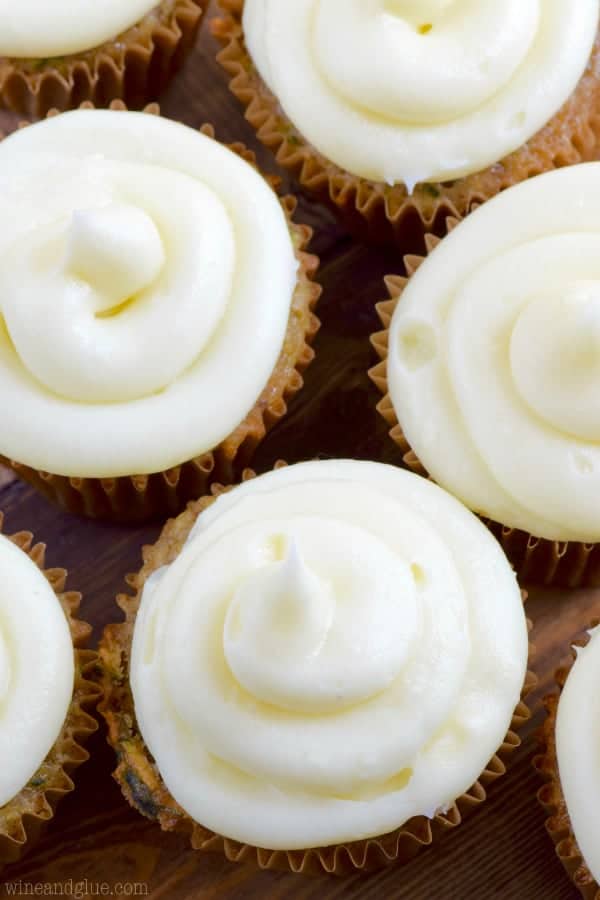 Does this Need to be Refrigerated?
Yes! Definitely refrigerate it since you are working with both cream cheese and butter.
I don't personally love refrigerated cupcakes, so I would make this frosting ahead, store it in the refrigerator, and then frost the cupcakes prior to serving them.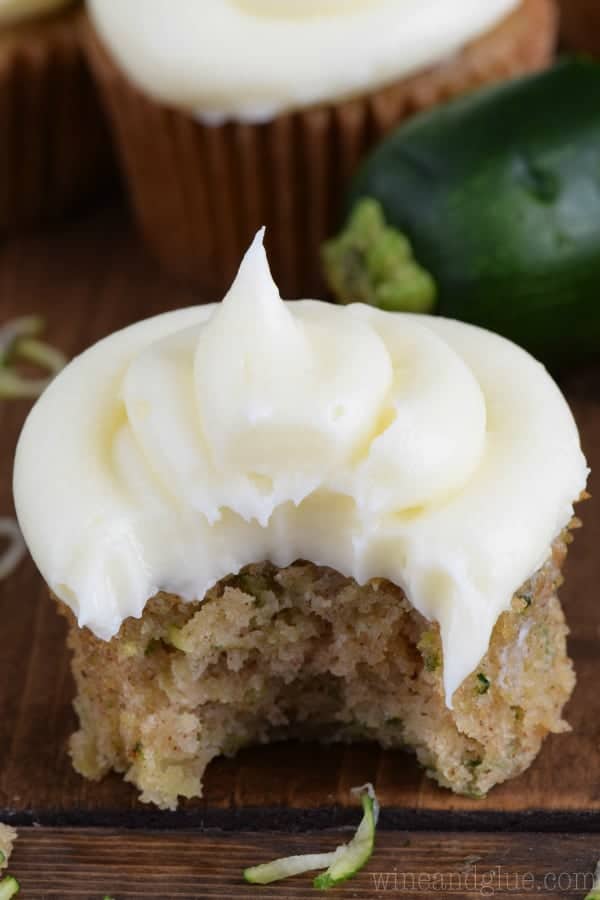 What is it Good On?
Ummm, everything? A spoon? Or, if you are going to be picky here are some great recipes to use it on: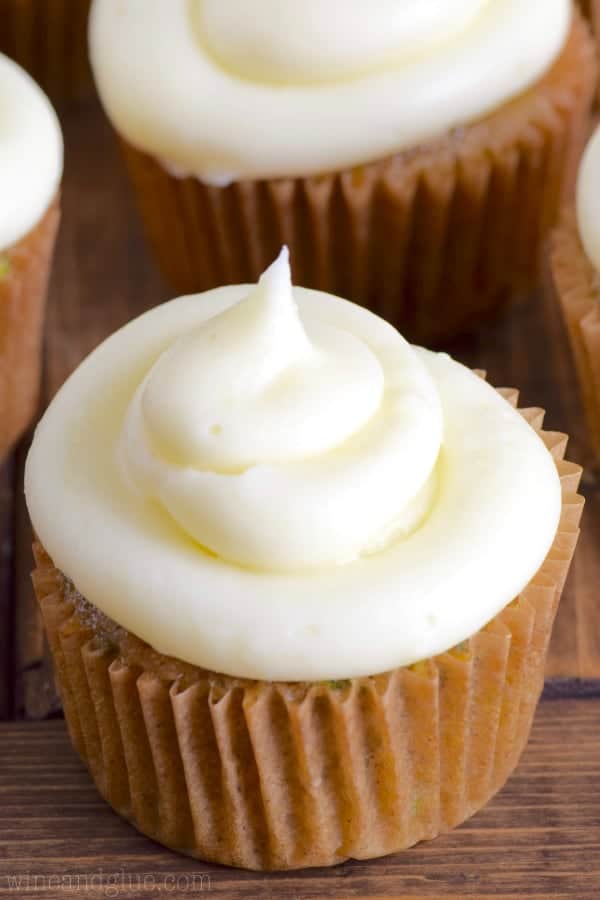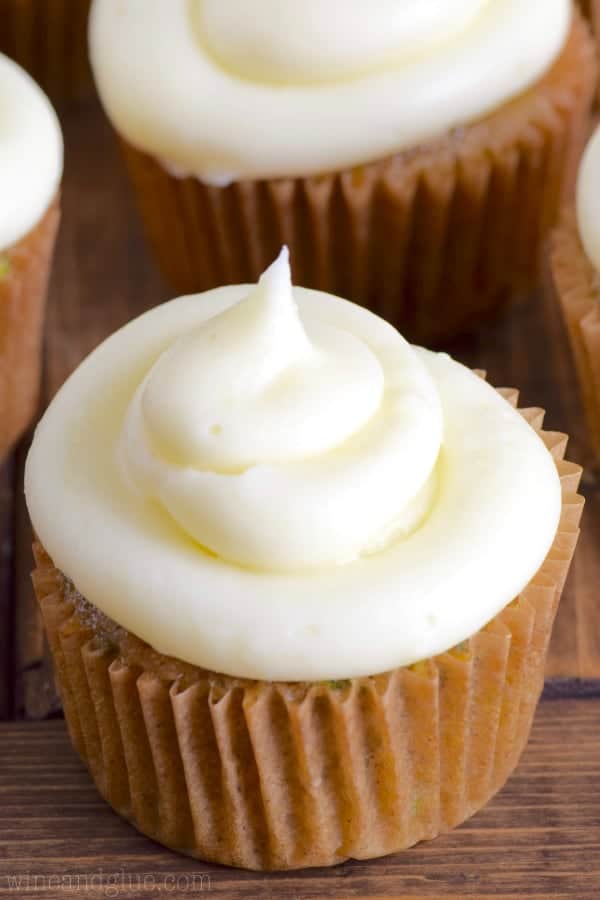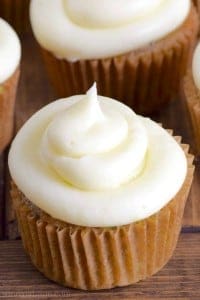 The BEST Cream Cheese Frosting
The BEST cream cheese frosting is smooth, creamy, and not overly sweetened. This simple cream cheese frosting is so quick to make
Ingredients
8

ounces

cream cheese

I always use Philadelphia, room temperature

4

TBSPs

unsalted butter

room temperature

2

cups

powdered sugar

not packed

1 to 2

tsps

pure vanilla extract

see note
Instructions
Cream together the cream cheese and the butter in the bowl of a stand mixer. Add the powdered sugar one cup at a time. Then add in the vanilla extract.

This recipe is enough to spread on two dozen cupcakes or cookies. If you would like to pipe it as seen in the pictures, I suggest you double it.
Notes
Most of the times I have used this recipe, I used 1 1/2 tsps vanilla, but I really like it with two. When making this, add the vanilla last, add 1 tsp, taste it and then decide if you want to add more.
This recipe makes two cups of frosting. If you use two tablespoons on each cupcake, you can frost 16 cupcakes with this recipe. However, if you use 1 1/2 tablespoons on each cupcake you can frost a solid two dozen.
Nutritional information is per 1 1/2 tablespoons.
Calories:
83
kcal
(4%)
Carbohydrates:
9
g
(3%)
Protein:
1
g
(2%)
Fat:
5
g
(8%)
Saturated Fat:
3
g
(19%)
Monounsaturated Fat:
1
g
Cholesterol:
16
mg
(5%)
Sodium:
36
mg
(2%)
Potassium:
14
mg
Sugar:
8
g
(9%)
Vitamin A:
200
IU
(4%)
Calcium:
10
mg
(1%)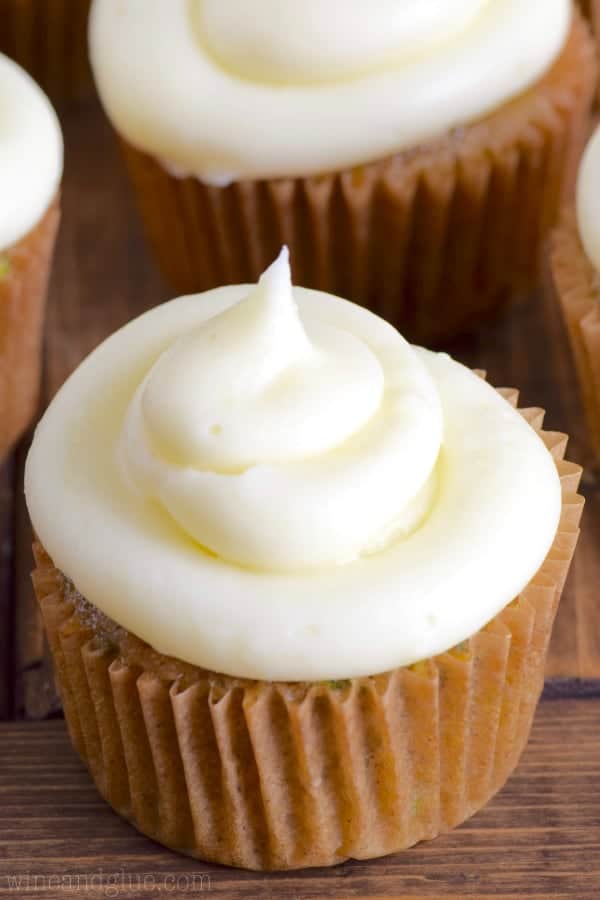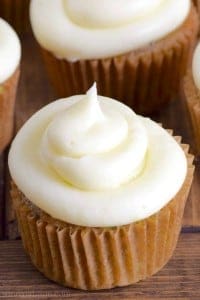 did you make this
The BEST Cream Cheese Frosting