This Turkey Artichoke Panini is like your favorite cafe sandwich at home!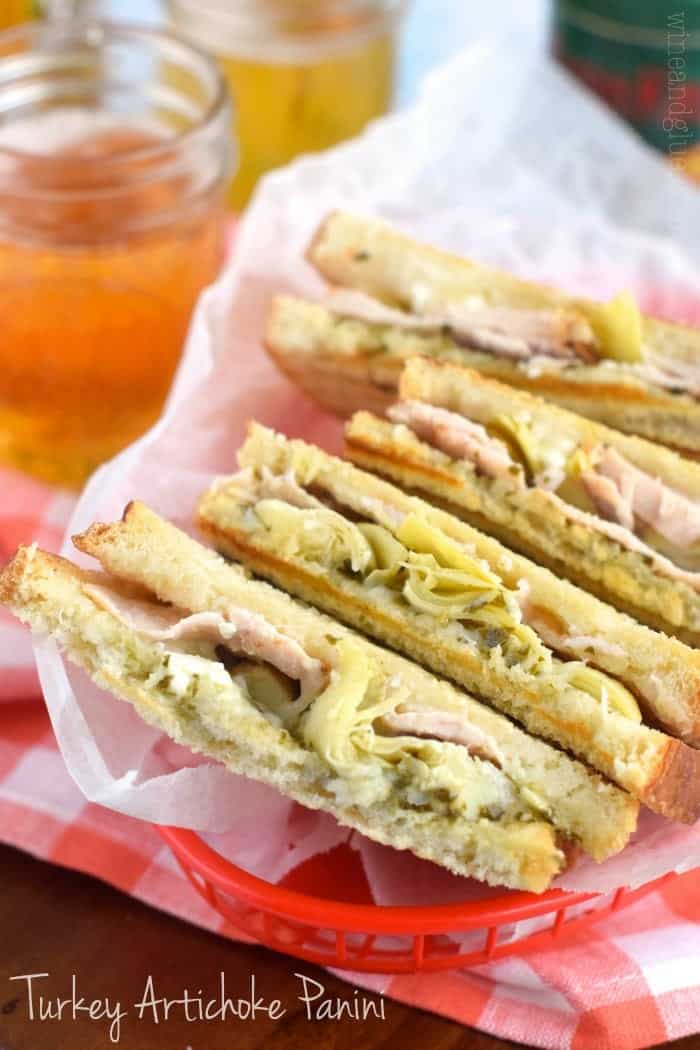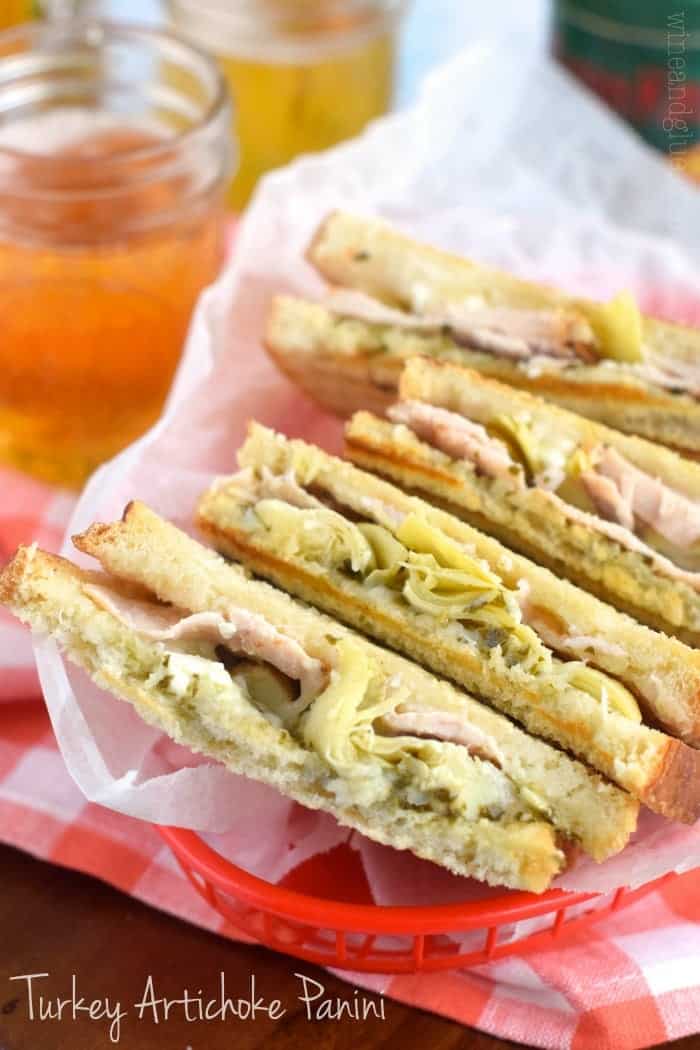 I think I'm a comfort food junkie.
Or I'm just Italian. One or the other.
Like if there is a big celebration, there needs to be big celebration food!
If there is a big disaster, there needs to be big disaster food!
#duh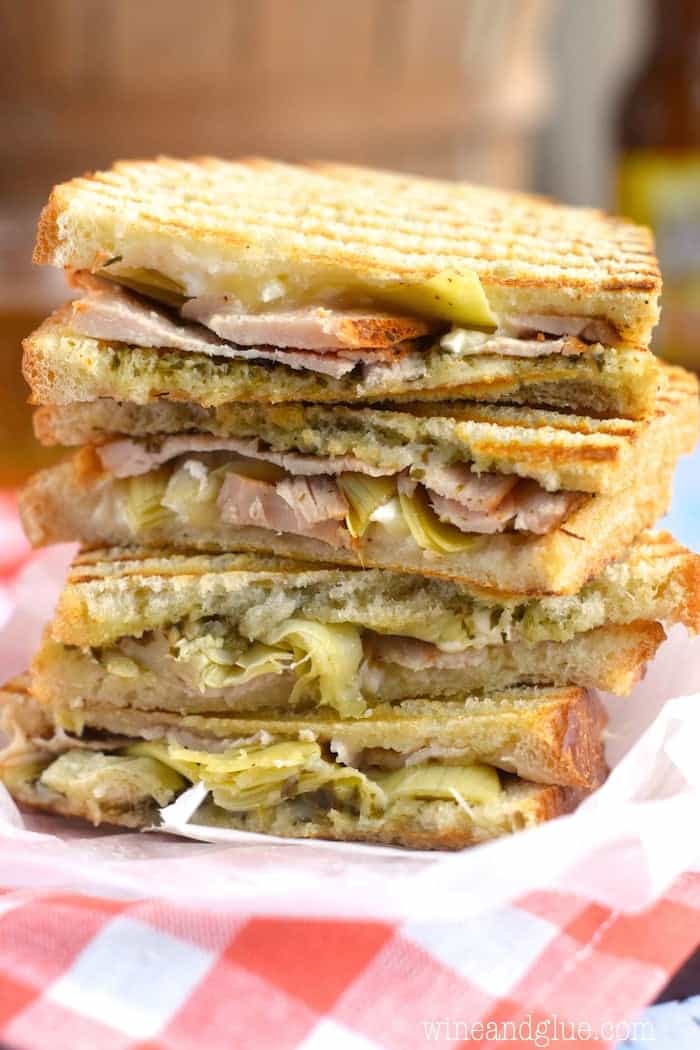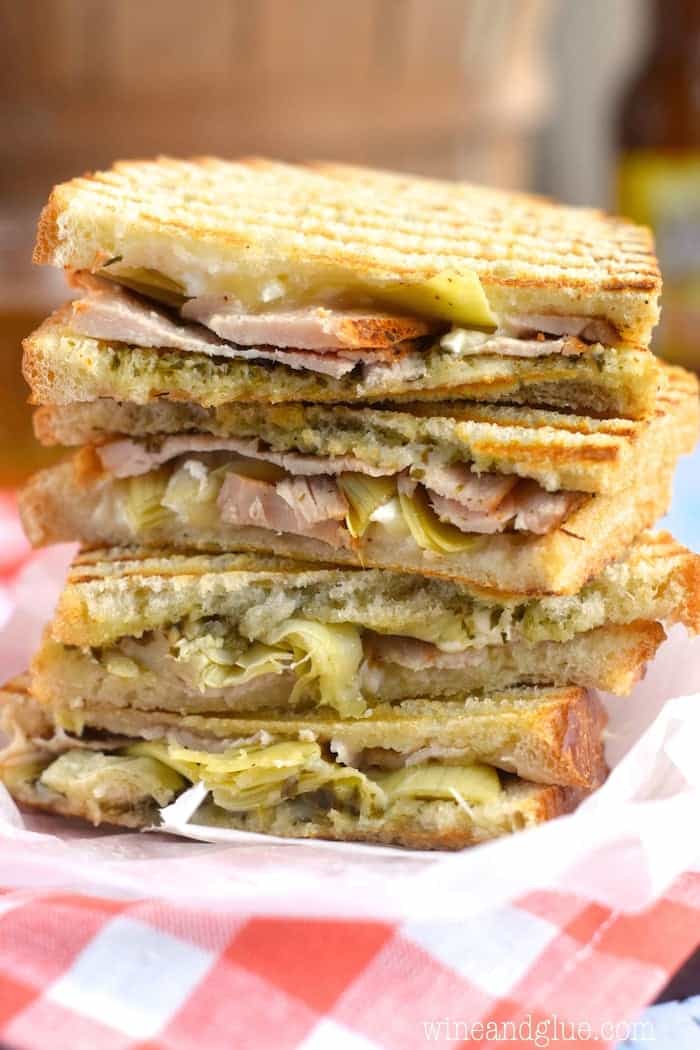 So back in my past life when I was a social worker and long before I had kids, I did child abuse and neglect investigations. It was INTENSE to say the least. I mean, it was fascinating work, like solving puzzles . . . . just really really sad puzzles that involved actual human beings.
So naturally, there was a lot of comfort fooding that needed to happen.
Needed.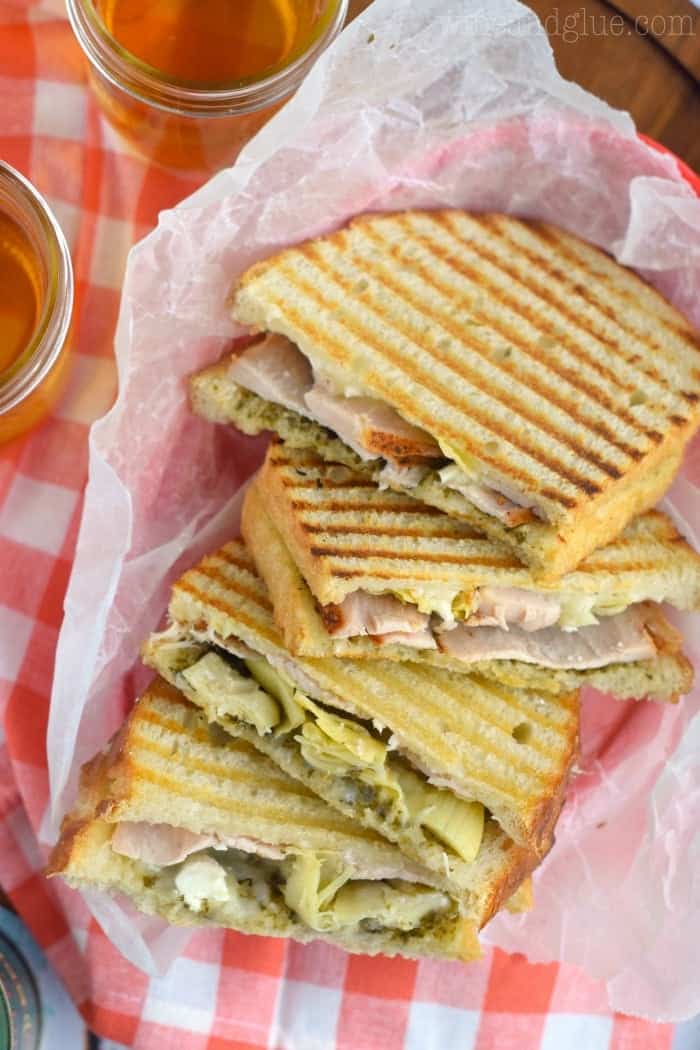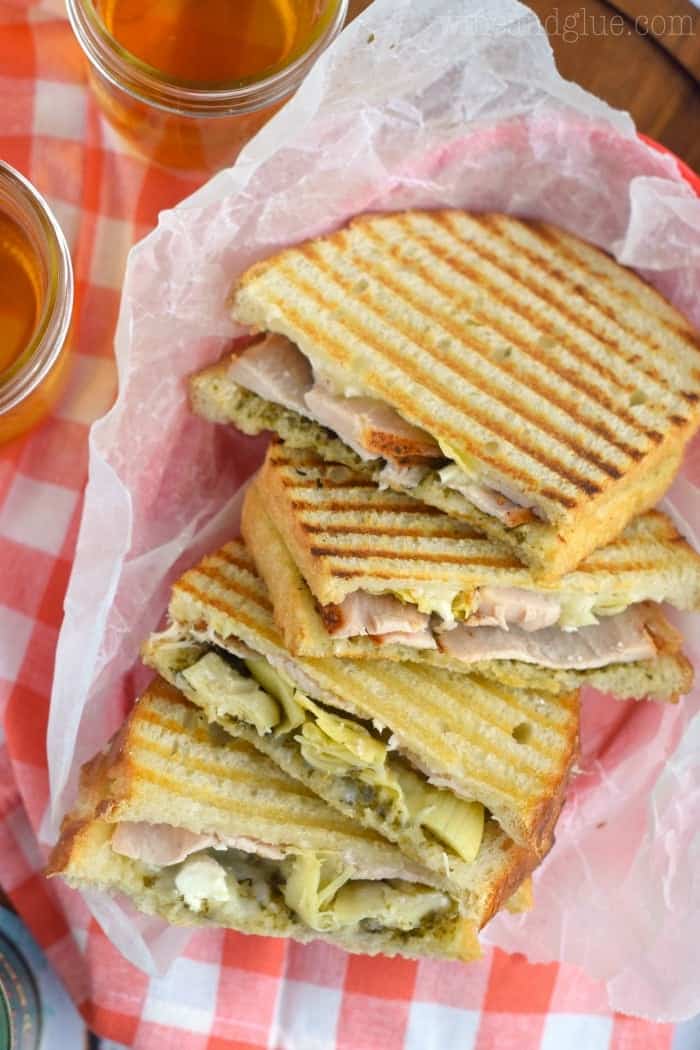 The ultimate best comfort food when I was working that job came on Fridays when I would make my way to Panera, not far from my office, and get a bowl of New England Clam Chowder and their Turkey Artichoke Panini. And I would sit there in Panera just taking a break from reality and enjoying the comfort food . . . not really. I would race back to the office and eat at my desk while I worked. . . . . you know, a really healthy work life balance.
So needless to say, I'm not upset that I'm no longer at that job.
Wait. I take that back. I do miss it. I miss using that part of my brain. Which is why I got so pumped up about that conference the other day. But I don't miss the ulcer eating stress of that job.
I do miss Panera's Turkey Artichoke Panini! These are not exactly the same, but similar enough that I completely devoured one without blinking post photo shoot, even though I'd promised myself I'd have a healthy salad for lunch. Paninis always get the best of me!
See? Comfort food junkie. :)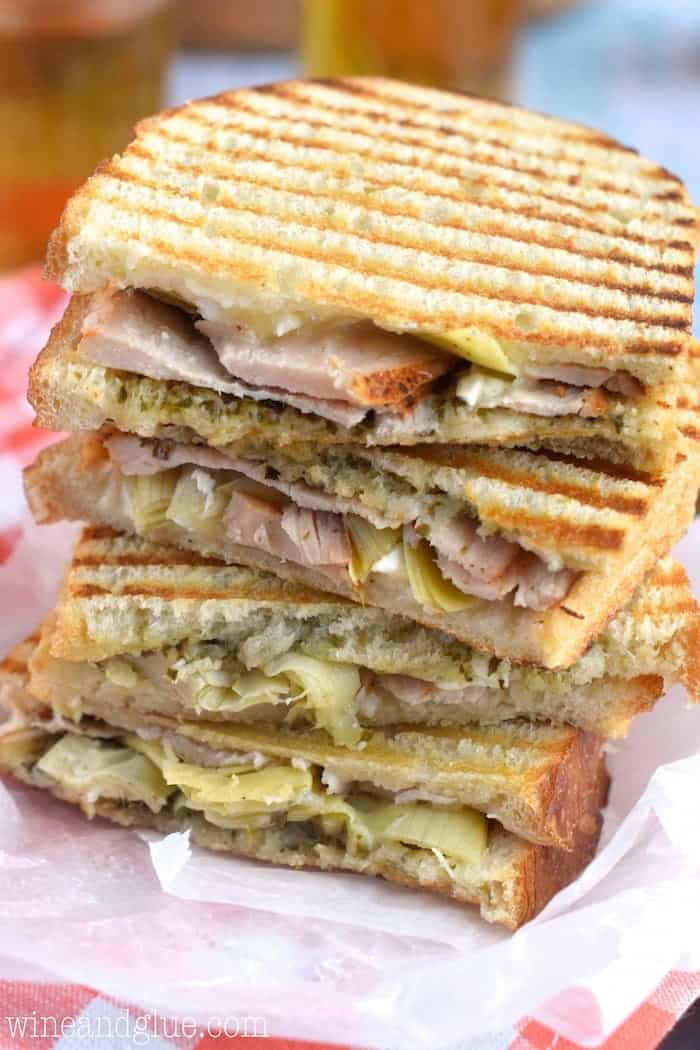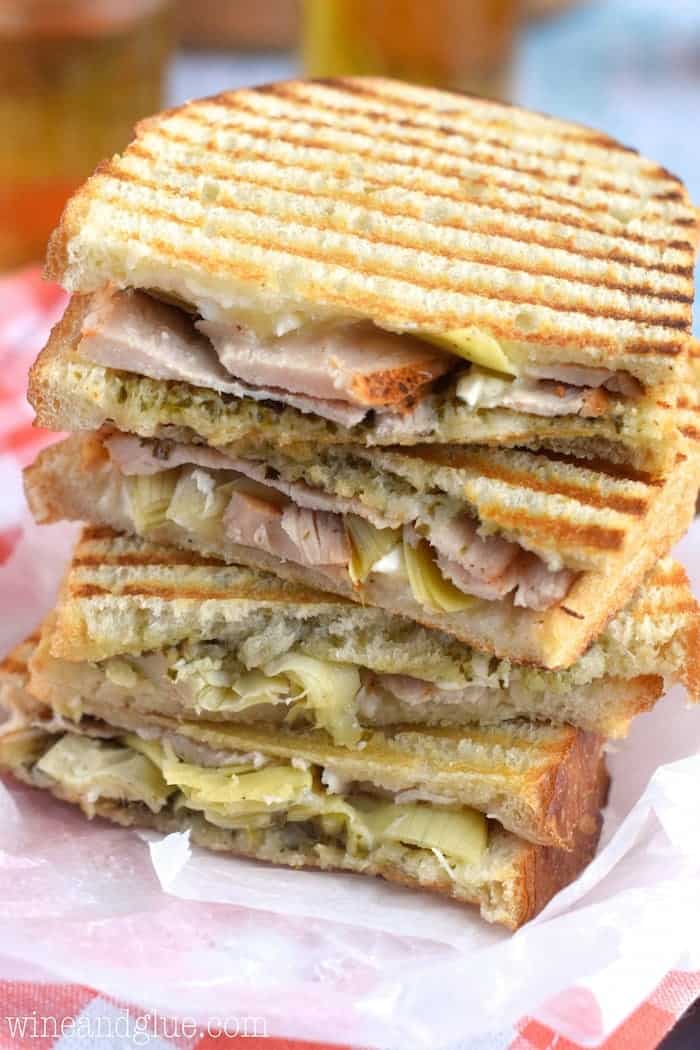 This is one of those recipes that doesn't so much count as a recipe. I don't measure when I make sandwiches, because it sucks the joy out of it for me, so I'm giving you a loose sense of what's in there, but you know, use your sandwich making discretion. I have faith in you.
The good people over at Jennie-O sent me some Sun Dried Tomato Turkey (that is absolutely phenomenal) that I used in this sandwich, but I was under absolutely no obligation to post about it. It's just that good.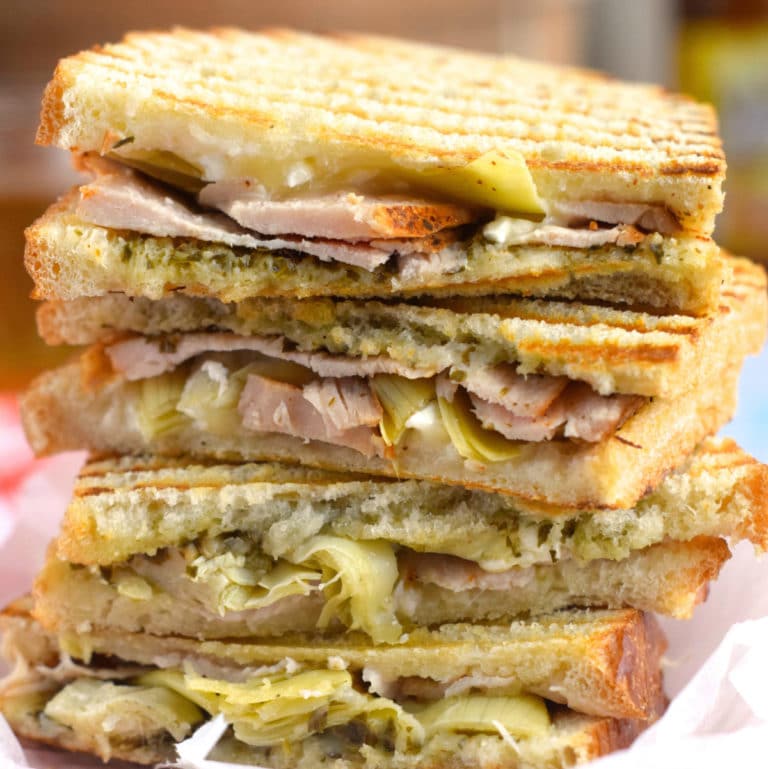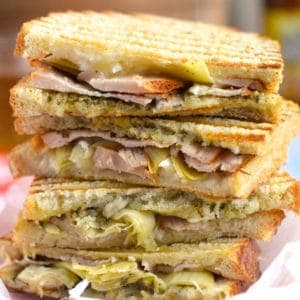 Turkey Artichoke Panini
Ingredients
Jennie-O Sun Dried Tomato Turkey

about four ounces

Pesto

about 1 tablespoon

Light Mayonnaise

about 1 tablespoon

Artichoke hearts

chopped, about 1 and a half

Crumbled feta

about 1 tablespoon

French Miche Bread from Panera

two slices
Instructions
Grease a panini press with cooking spray. Spread mayonnaise on one slice of bread and pesto on the other. Layer the remaining ingredients and cook in

panini press

until the green light comes on.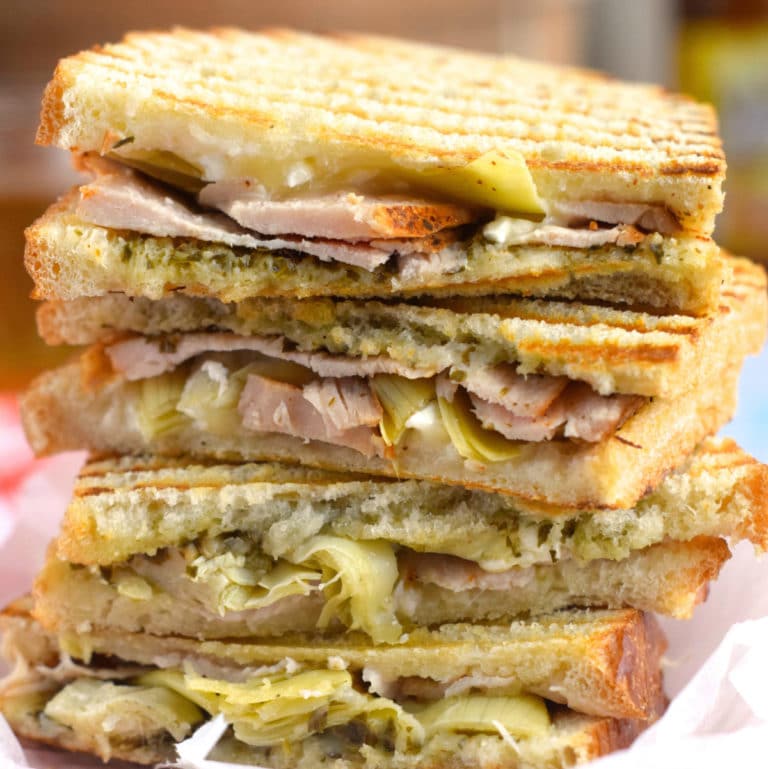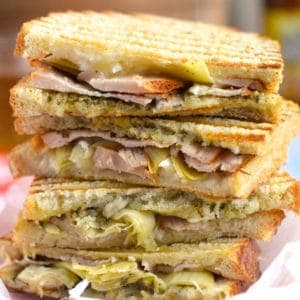 did you make this
Turkey Artichoke Panini
You might also like
Ham and Brie Panini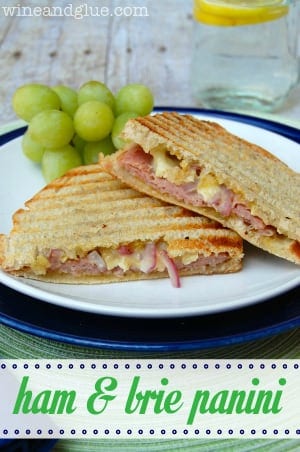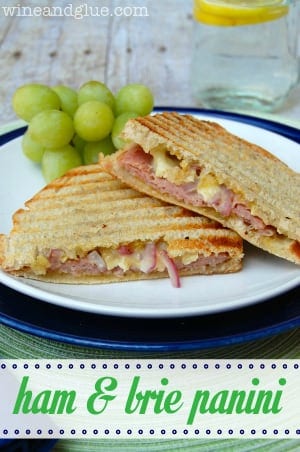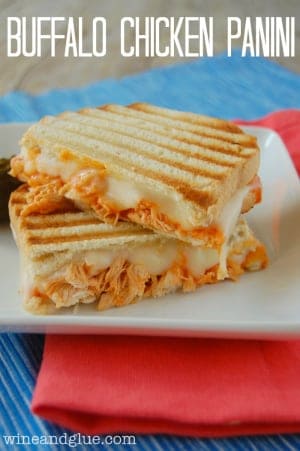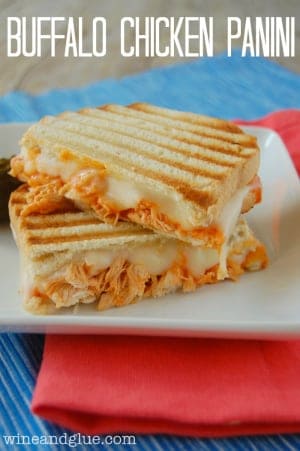 This post contains affiliate links, if you click on them and then make a purchase, I make a small amount of money at no additional cost to you. Thank you in advance for supporting Wine & Glue.