More than 20 Easy Dinner Recipes that will make your busy life a little easier.

With back to school right around the corner, we are planning out all of our activities and realizing that the things we need the most is a plan and LOTS of fast easy dinners!
These easy dinner recipes are perfect for busy weeknights. They either come together with super minimal prep, are done in the crock pot, or are done in under 30 minutes. This is a list of recipes that you will love and will use over and over again. Keep this list on hand!
30 MINUTE DINNERS
If you are looking for easy dinner recipes, you just can't beat thirty minute meals! They weeknights go so much smoother. Get a good dinner on the table that you can feel good about feeding your family.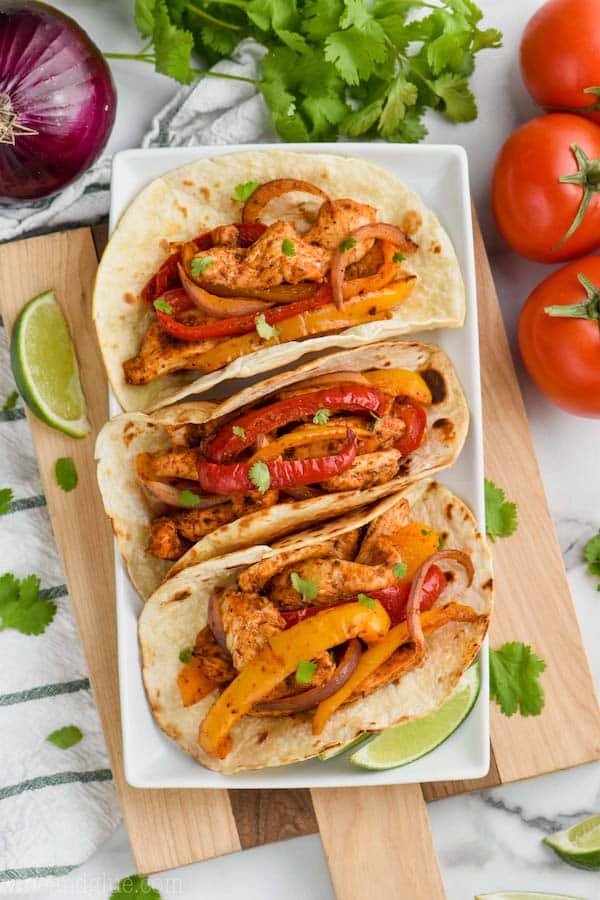 This recipe involves some dicing and chopping, but seriously is so easy after that. This is a crowd pleaser and a regular in our house.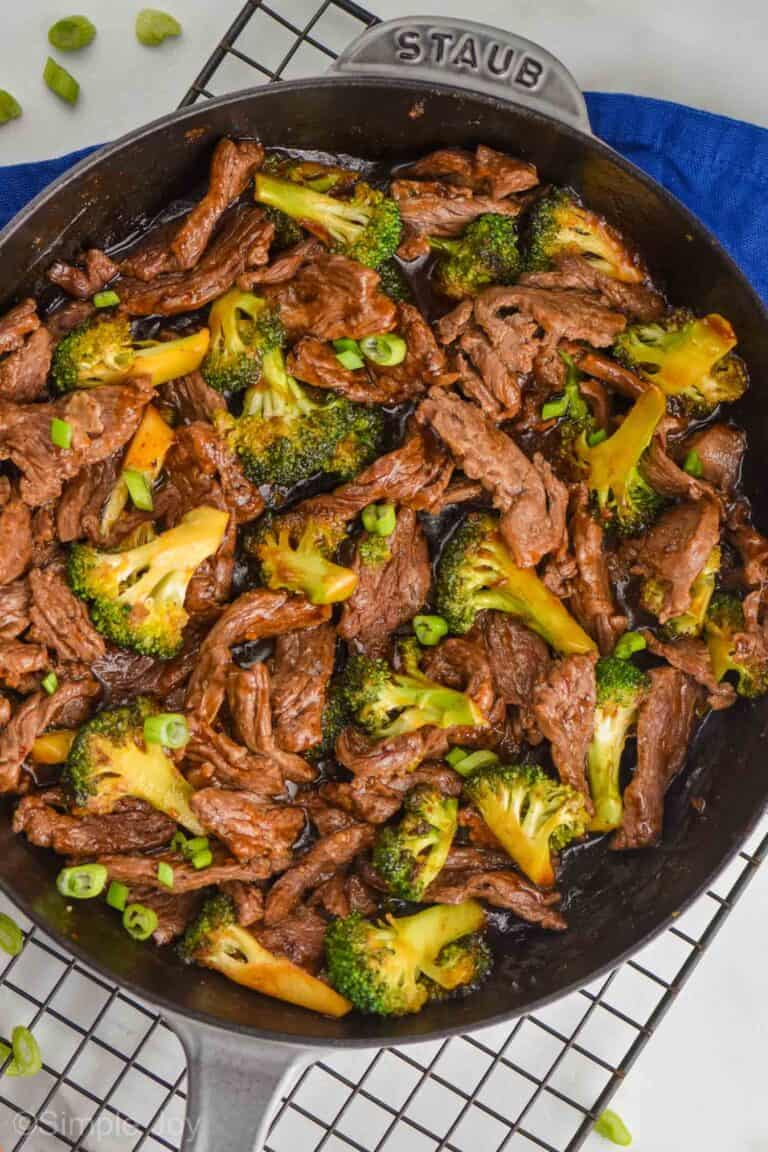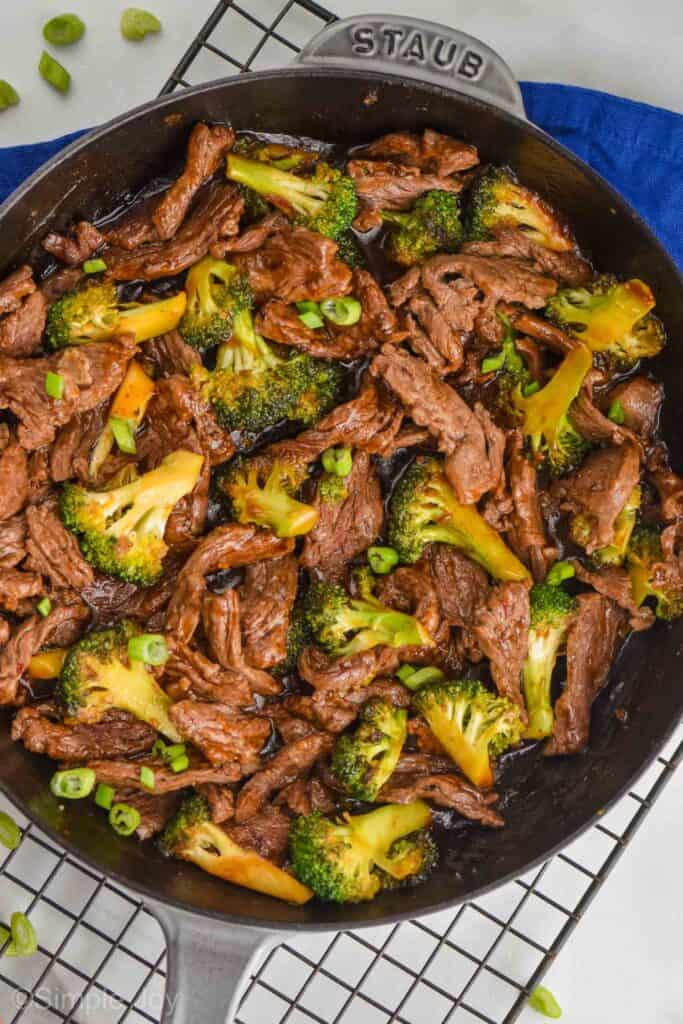 You need less than 25 minutes for this amazing Beef and Broccoli! This will be a hit with the kiddos!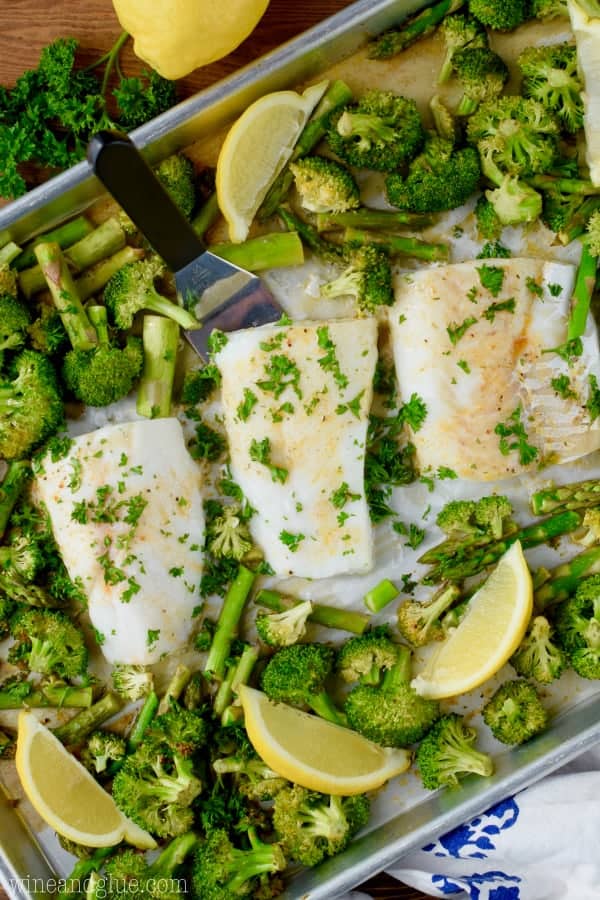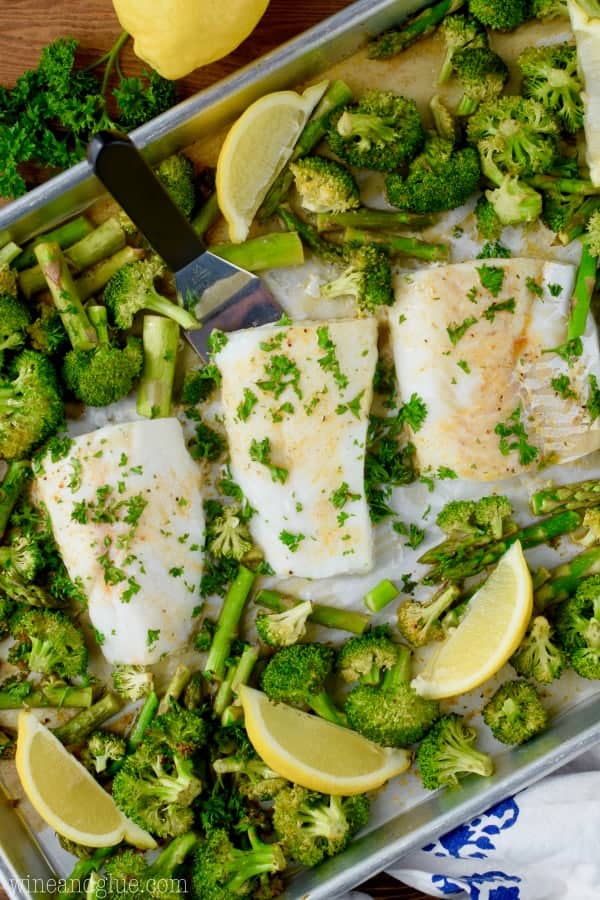 This dinner comes together in 20 minutes, not 30!!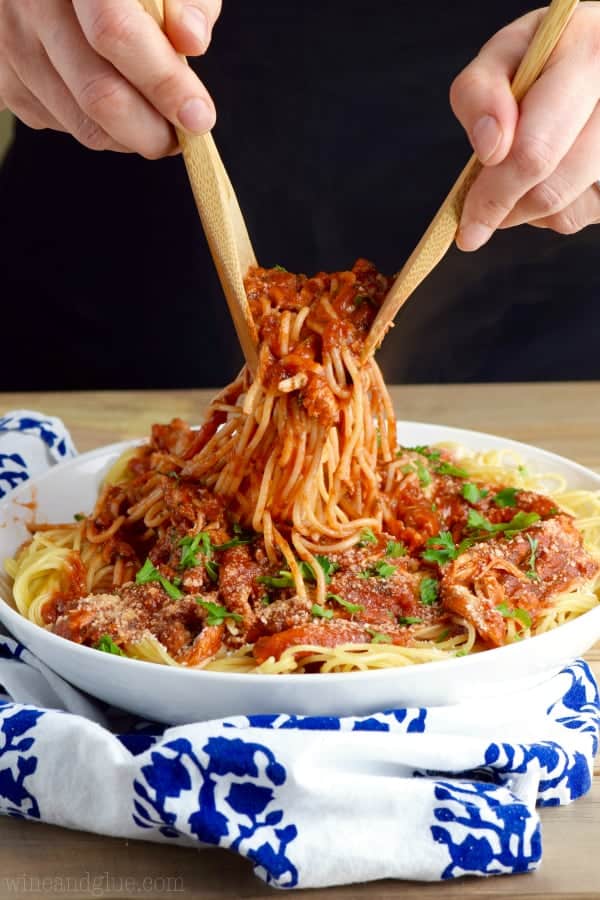 This recipe gets it's name from the way that the sauce is cooked. It is delicious, easy to make, and something that even your picky eaters will love.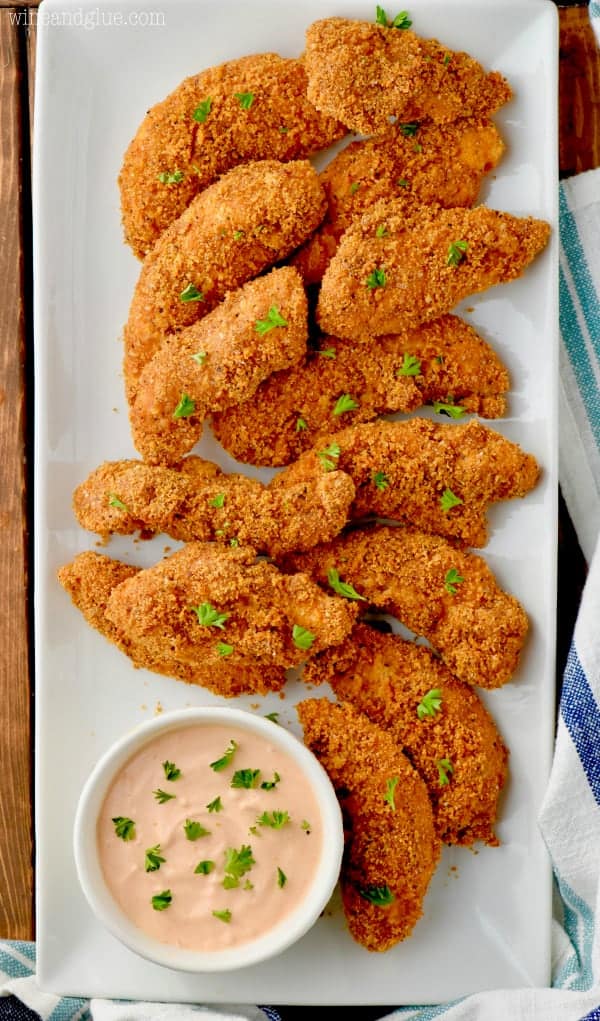 We make these Baked Chicken Tenders regularly. Even though they require you breading them and baking them, I can still get them done in under 30 minutes, making them a great and easy weeknight dinner that my kids love.
Peanut Butter Stir Fry Noodles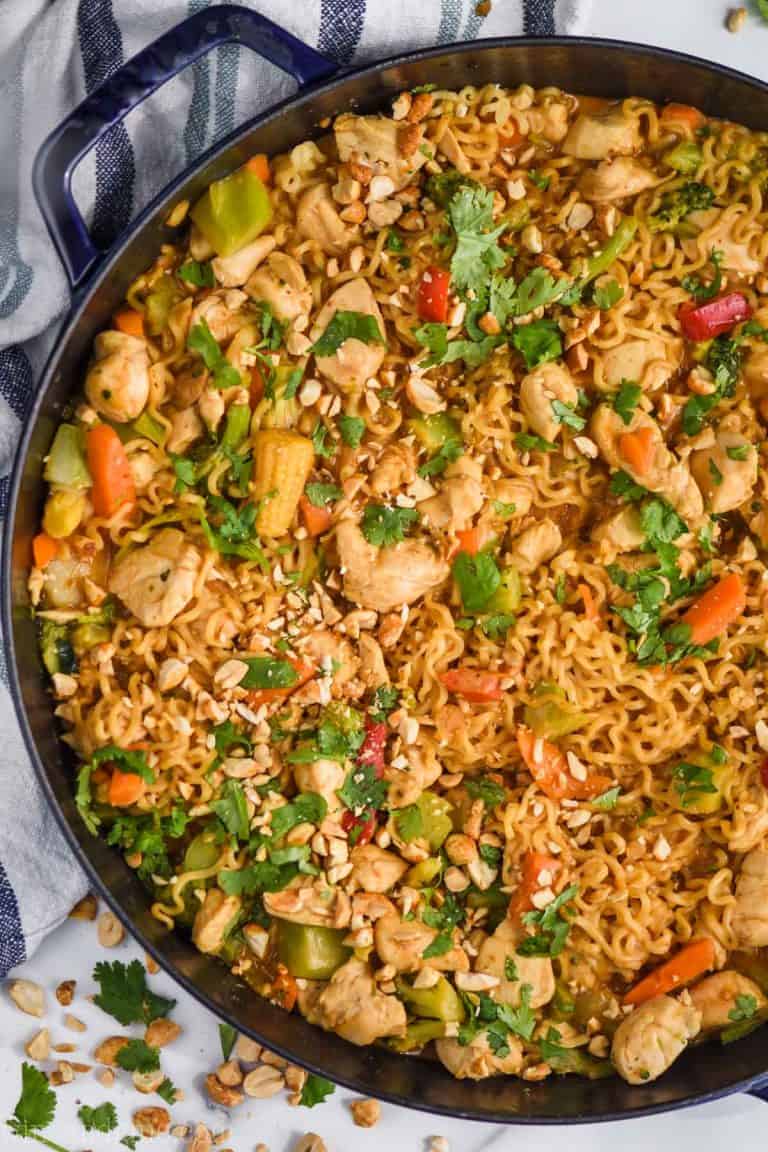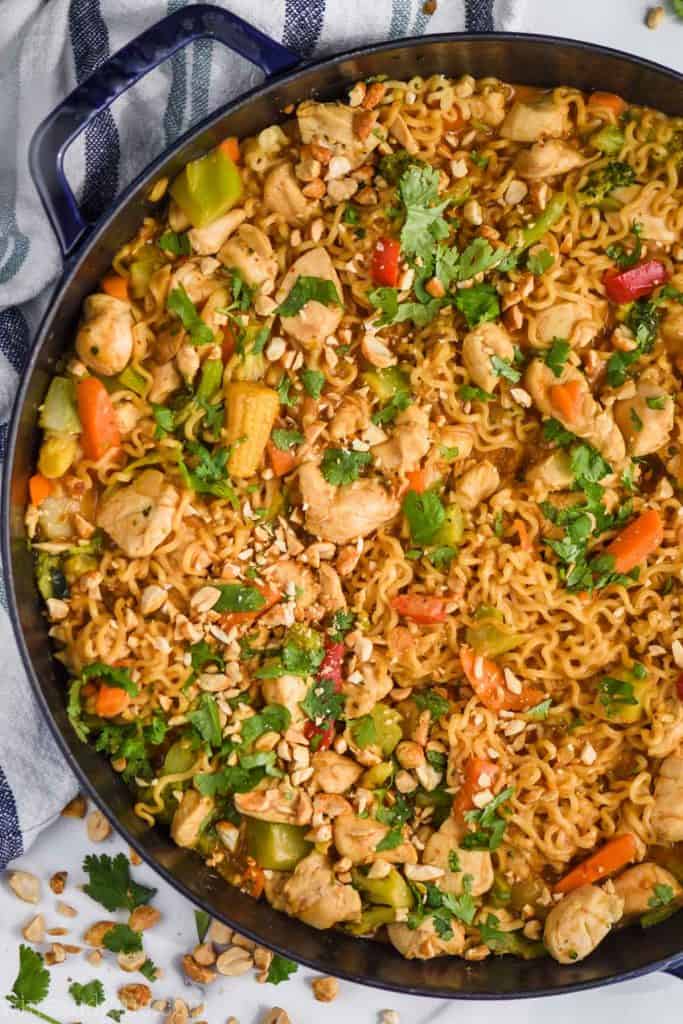 The sauce on this noodle stir fry is the hero of this recipe. Your family is sure to love it! Besides cooking the noodles in another pot, this is basically a one pot meal – my favorite kind!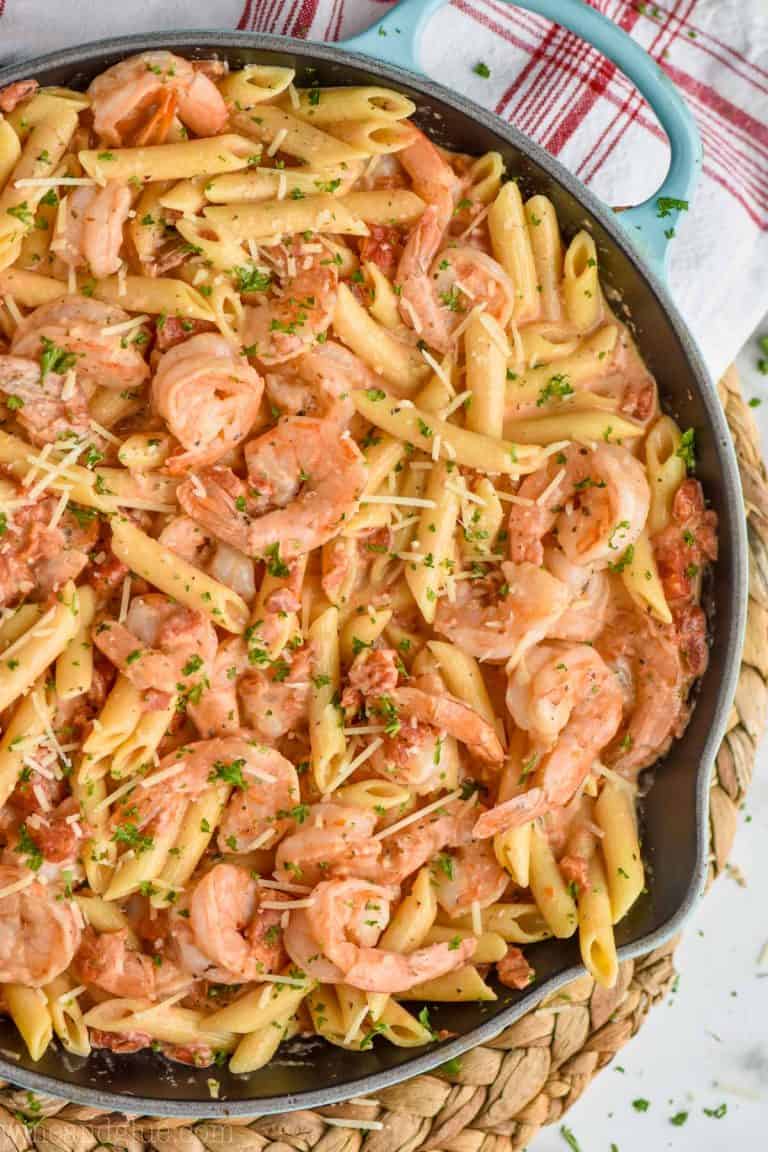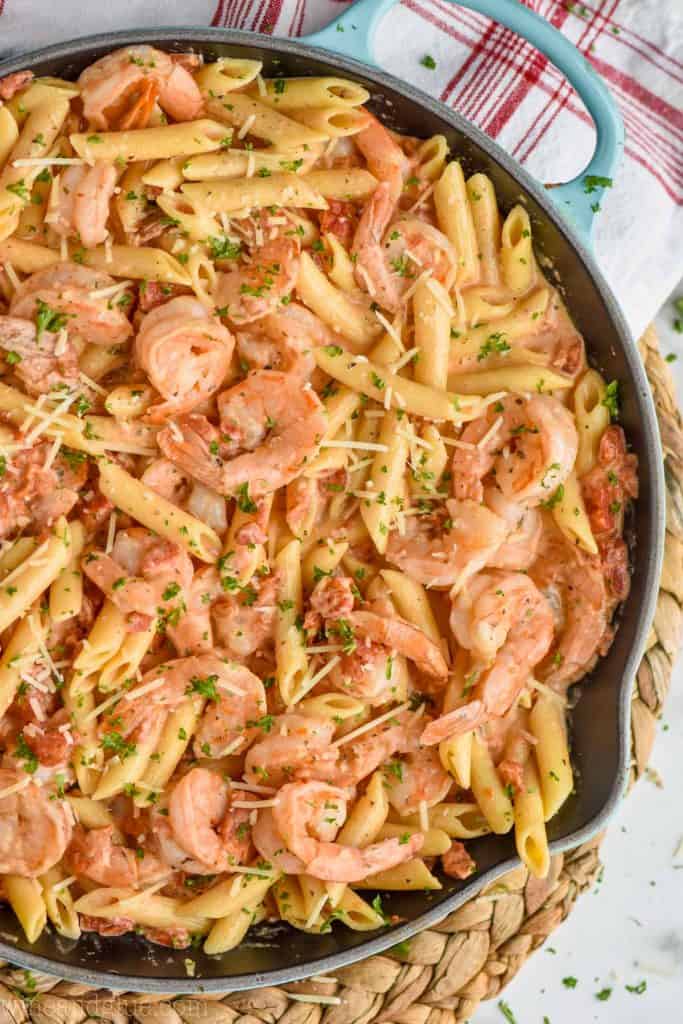 This really is a one pot meal, and one of our favorites too! Everyone who tries this recipe falls in love. It is sure to become a regular in your family's rotation too.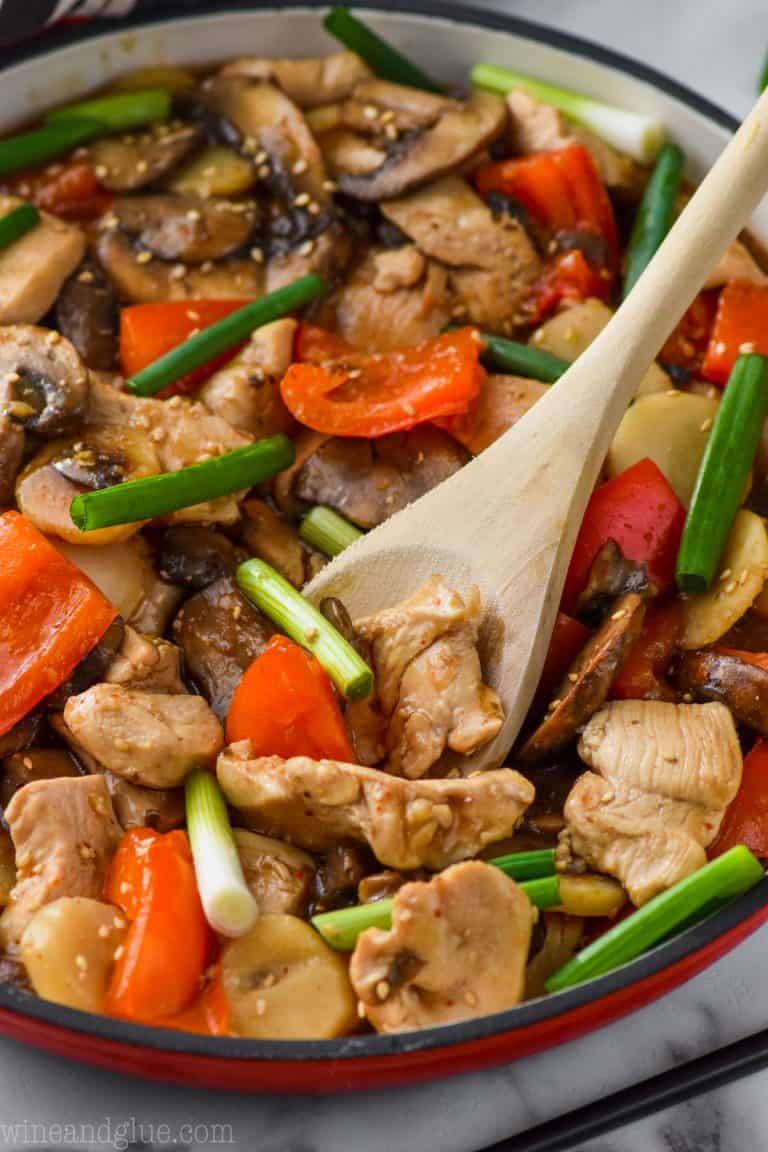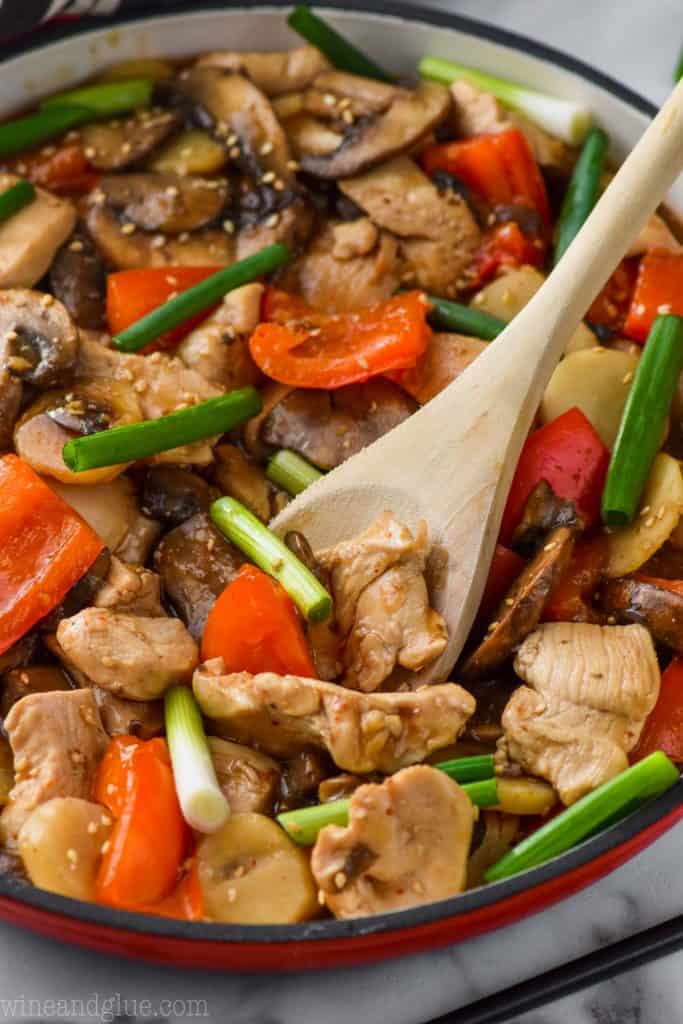 This Szechuan Chicken is a family favorite recipe! We love how easy it is and how perfect it tastes over some delicious rice!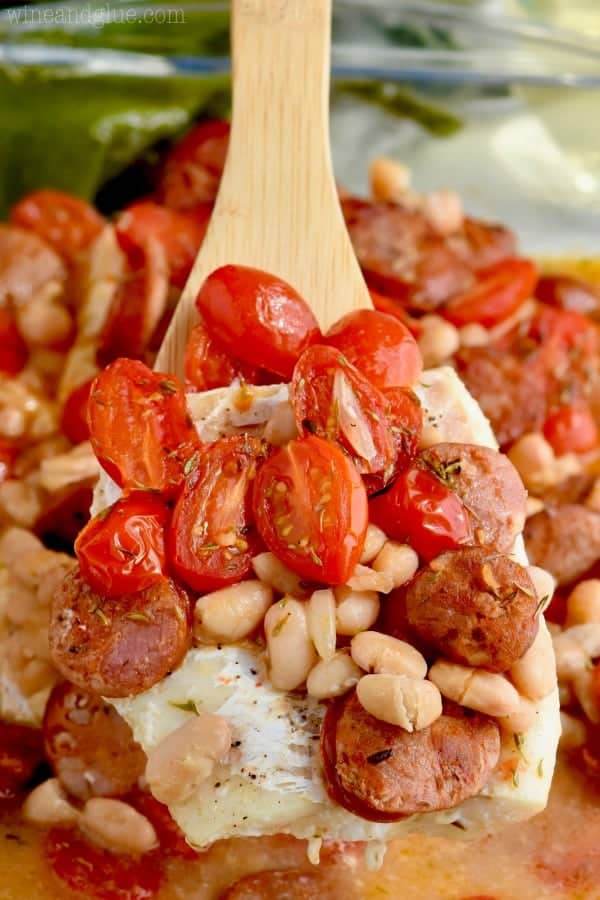 We are always looking for ways to incorporate more fish into our diets, and this Spanish Fish is the way to do it. Super easy and delicious too!
One Pot Southwestern Alfredo Pasta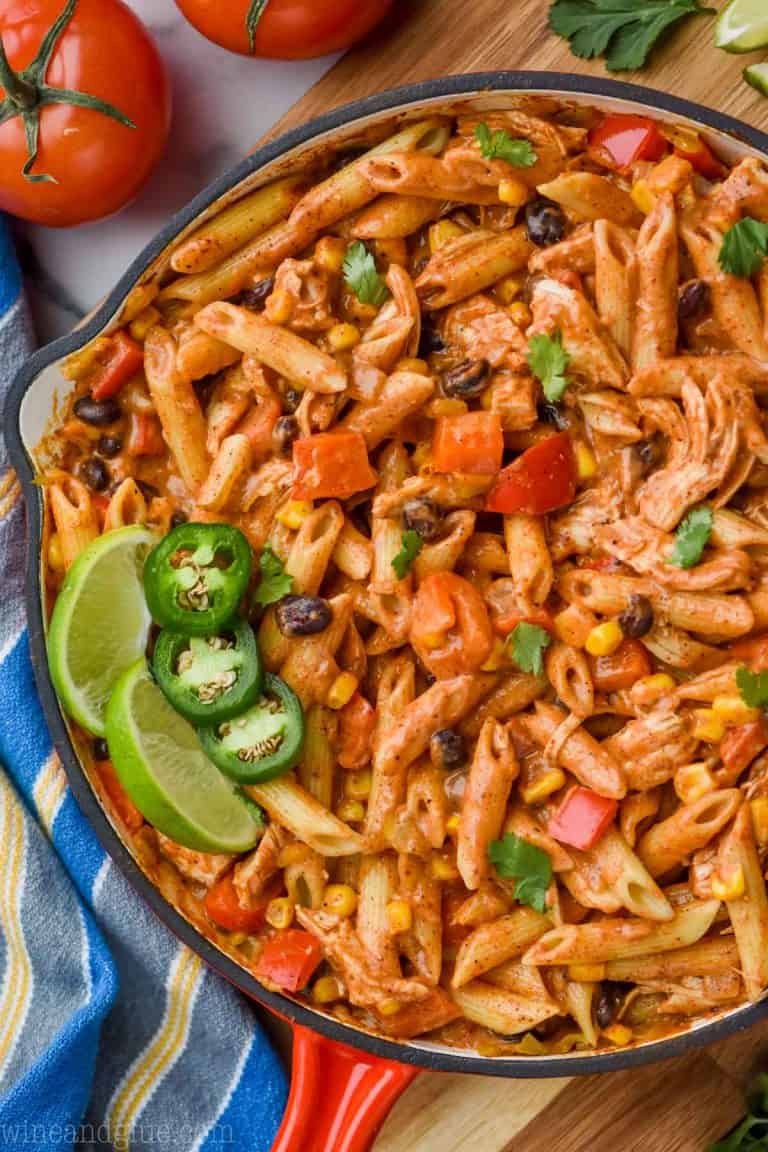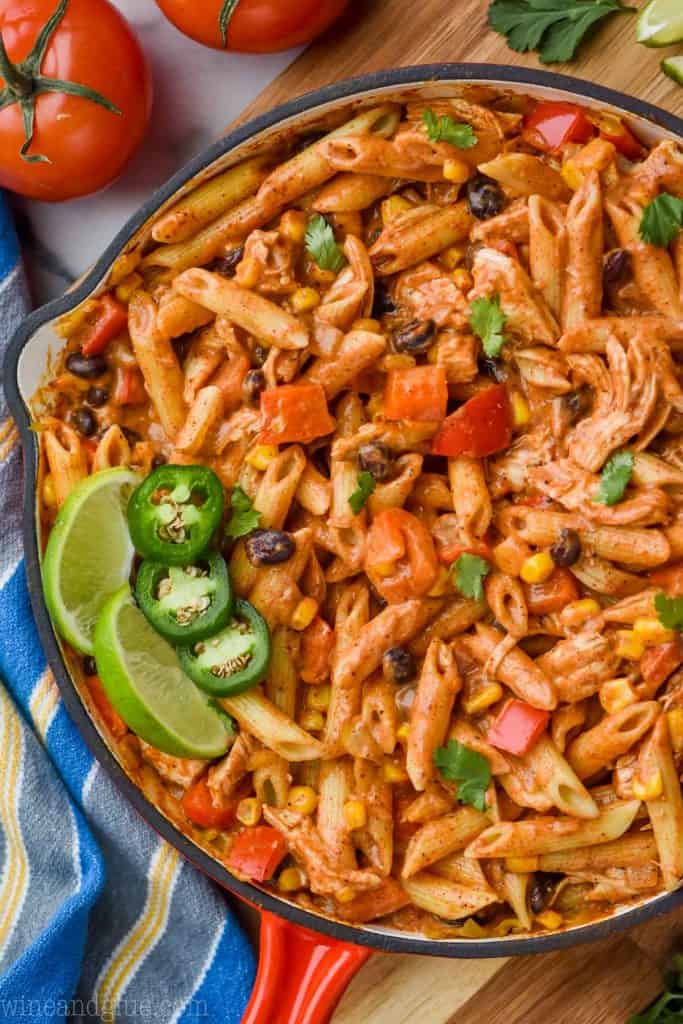 This one pot meal has gotten such great reviews! The flavor combination is perfect and it's such a simple easy meal!
DINNERS THAT REQUIRE VERY LITTLE PREPARATION
I love recipes that require little prep time. Even if they have to bake for a while, these are still all easy dinner recipes.
Easy Top Round Roast Beef Recipe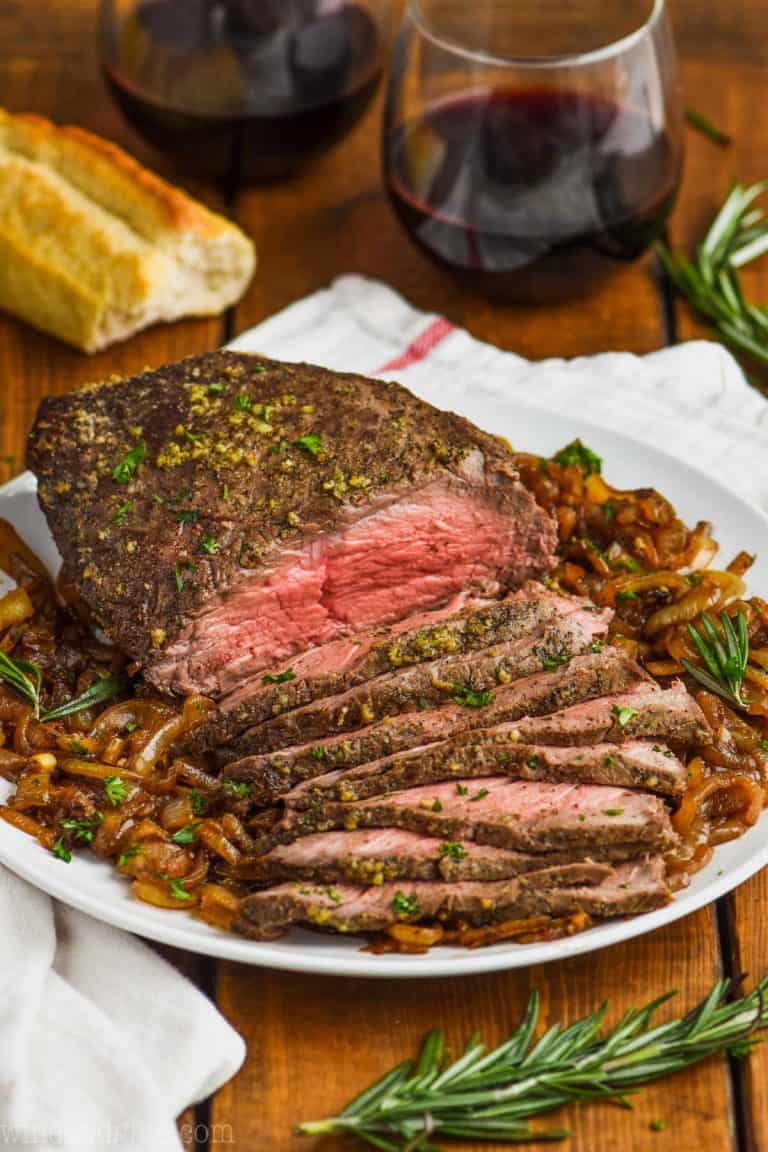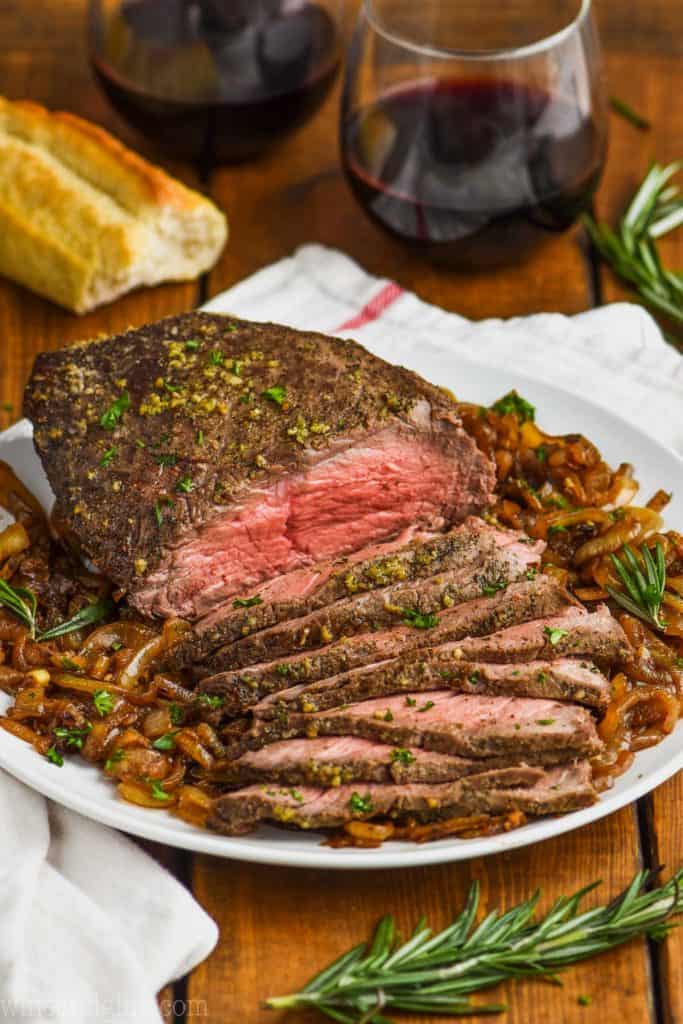 This roast beef recipe is only about five minutes hands on time. It is just a matter of rubbing it with seasoning and throwing it in the oven. Your family will love how juicy and tender it comes out!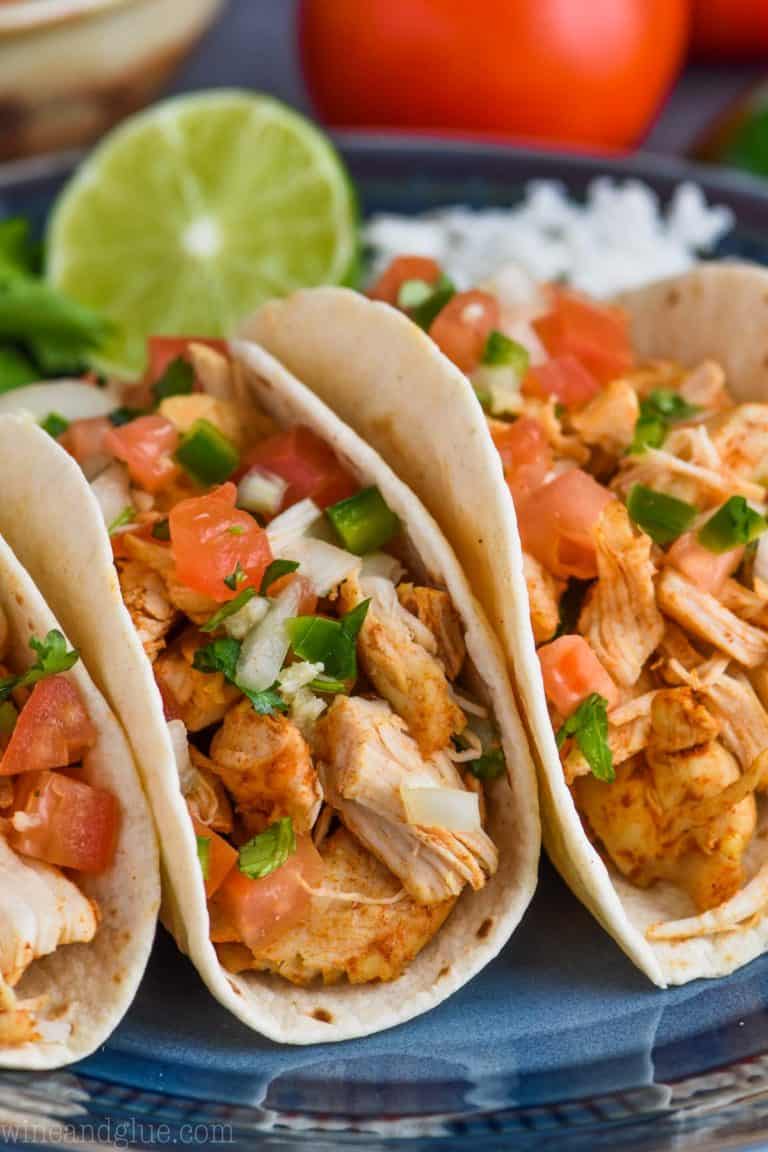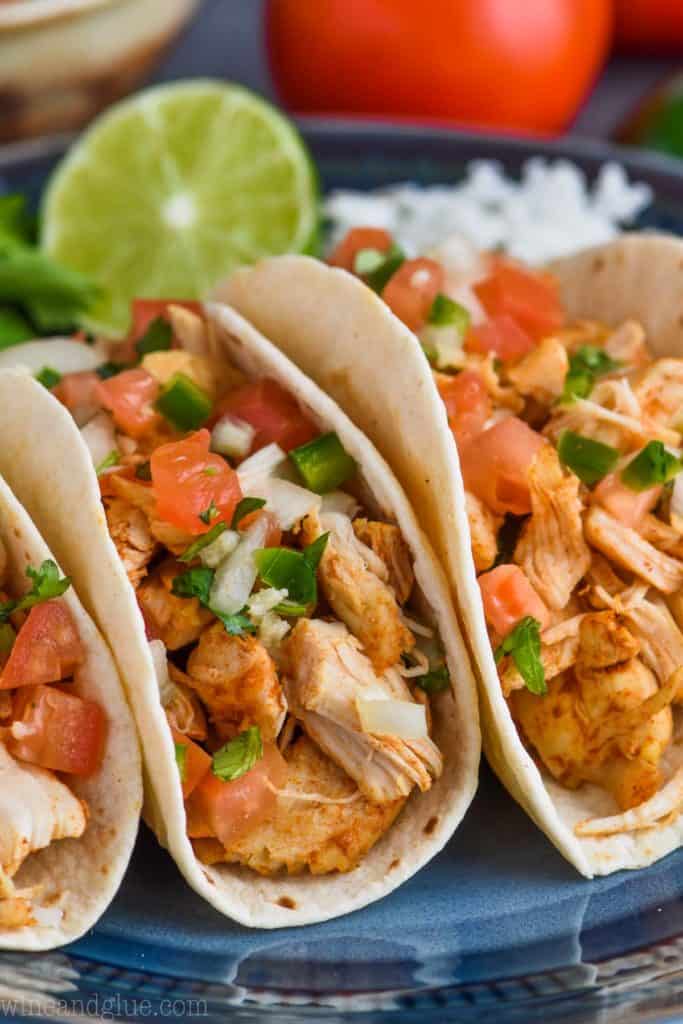 I can get these in the Instant Pot in under two minutes! They are phenomenal and a staple in our house. I especially love mine with some of my Pico de Gallo on top!
Southwestern Cheesy Chicken and Rice Casserole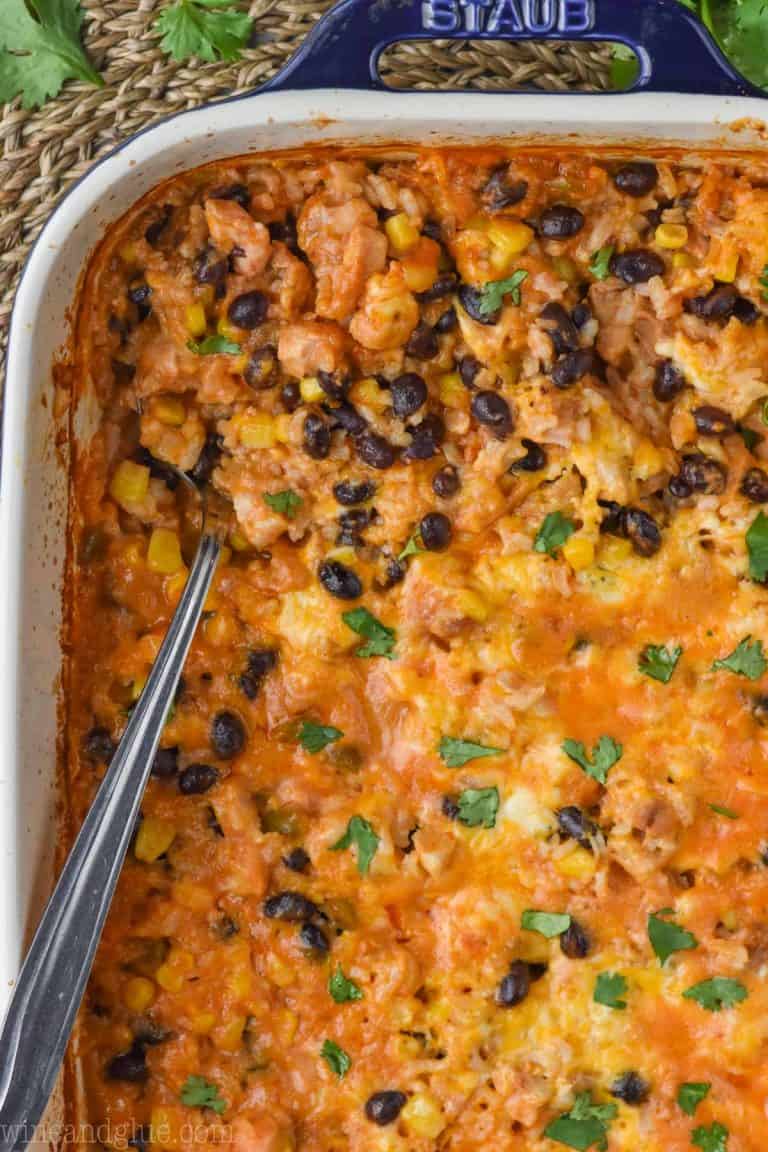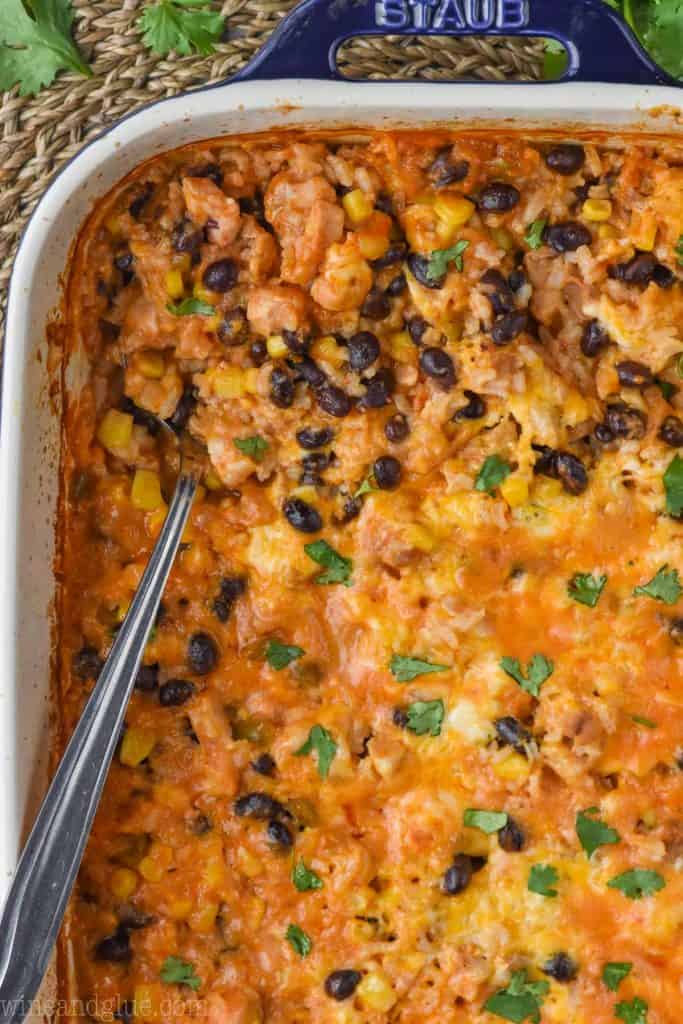 This easy chicken and rice casserole comes together with just a few minutes of preparation. The most time intensive part of it is cutting up the chicken.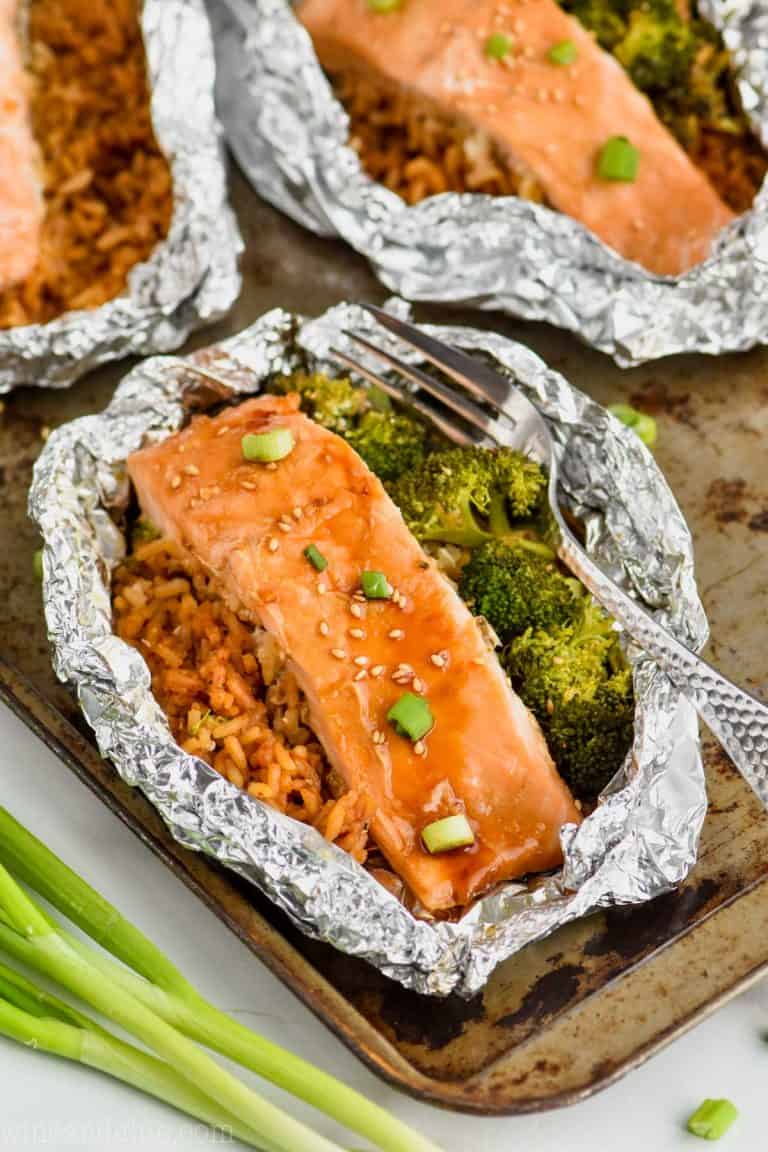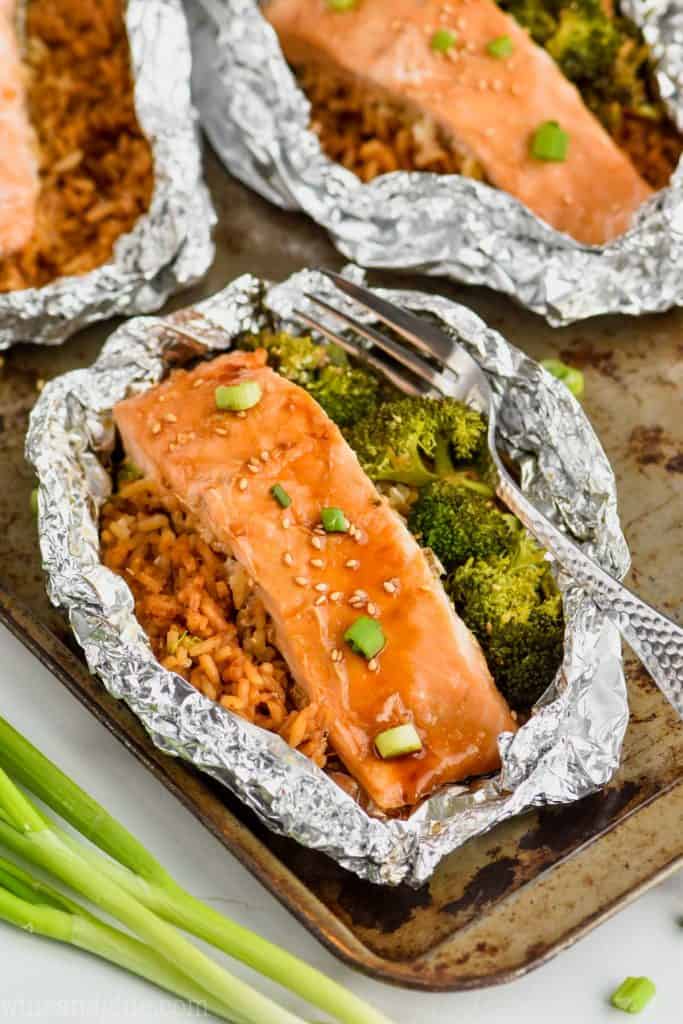 I love foil packet dinners because they are so simple to throw together and everything steams up perfectly in the little foil packs. Your family will love the flavors of this easy dinner recipe.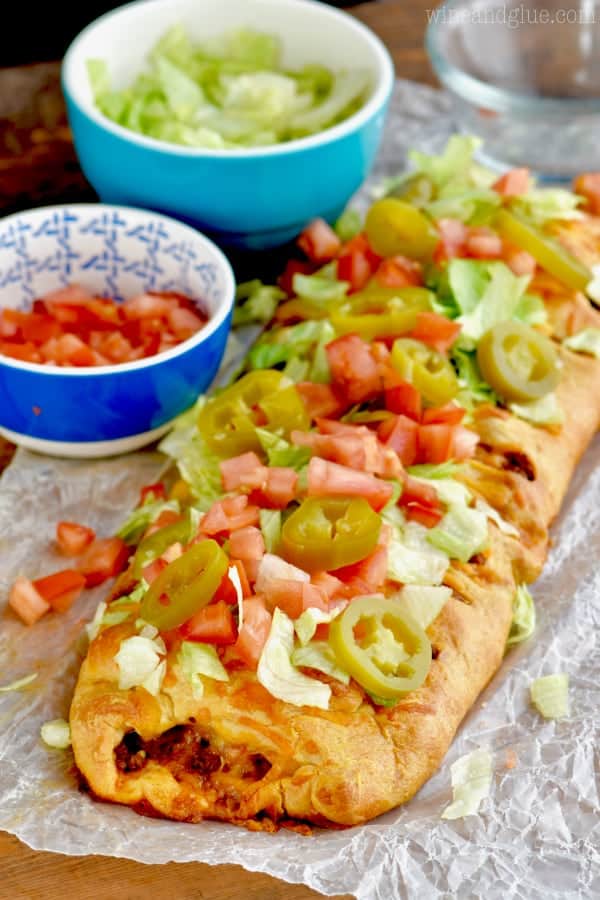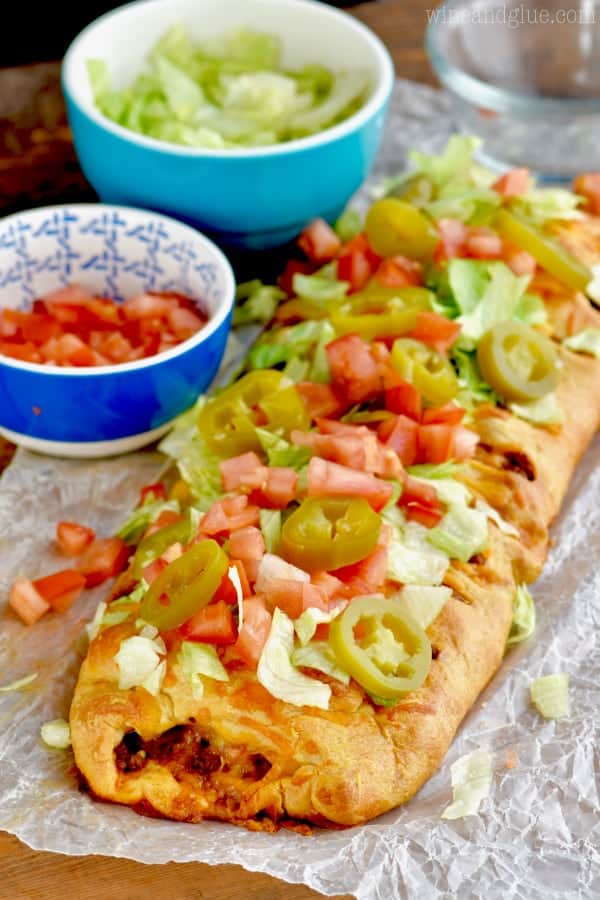 Crescent braid dinners look like you slaved over them, but you didn't! They are such easy dinners and this Taco Braid its always a hit! This post even comes with a video so you can see exactly how it is put together.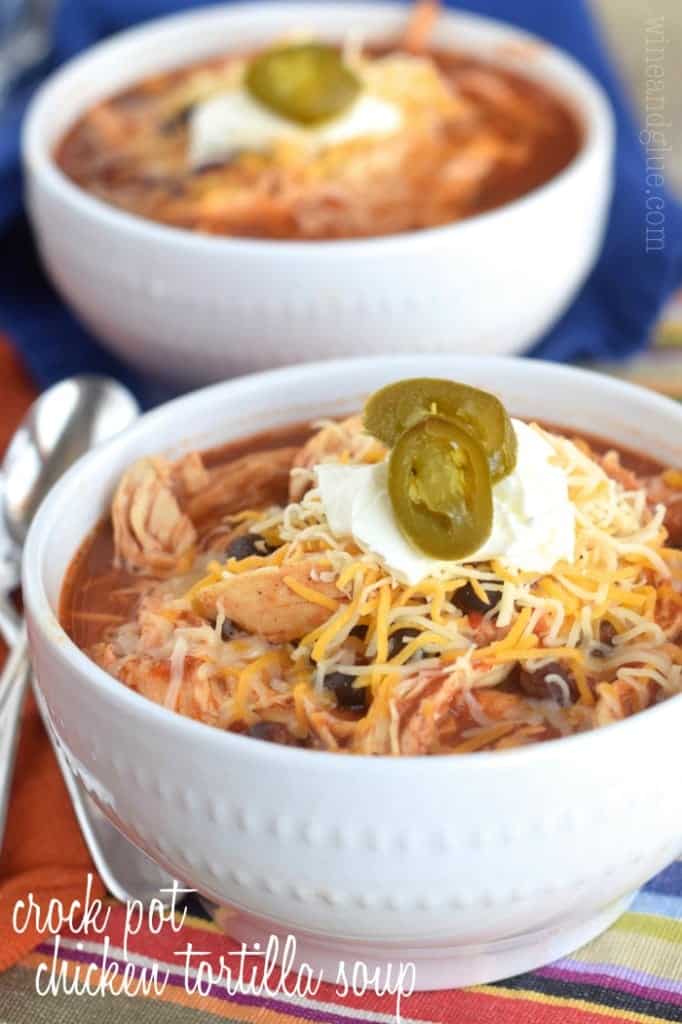 We have this soup all the time! I love the fast prep time on it. It is seriously only 5 minutes to throw it all together. If it's the end of the day and you realize you forgot to put it in the slow cooker, make the pressure cooker version with this Instant Pot Taco Soup!
CROCK POT DINNERS
I think slow cooker meals make for such easy dinner recipes! I love being able to throw everything in the crock pot at the start of the day and have a delicious dinner ready and waiting when it's time to eat.
Root Beer Slow Cooker BBQ Chicken Sandwiches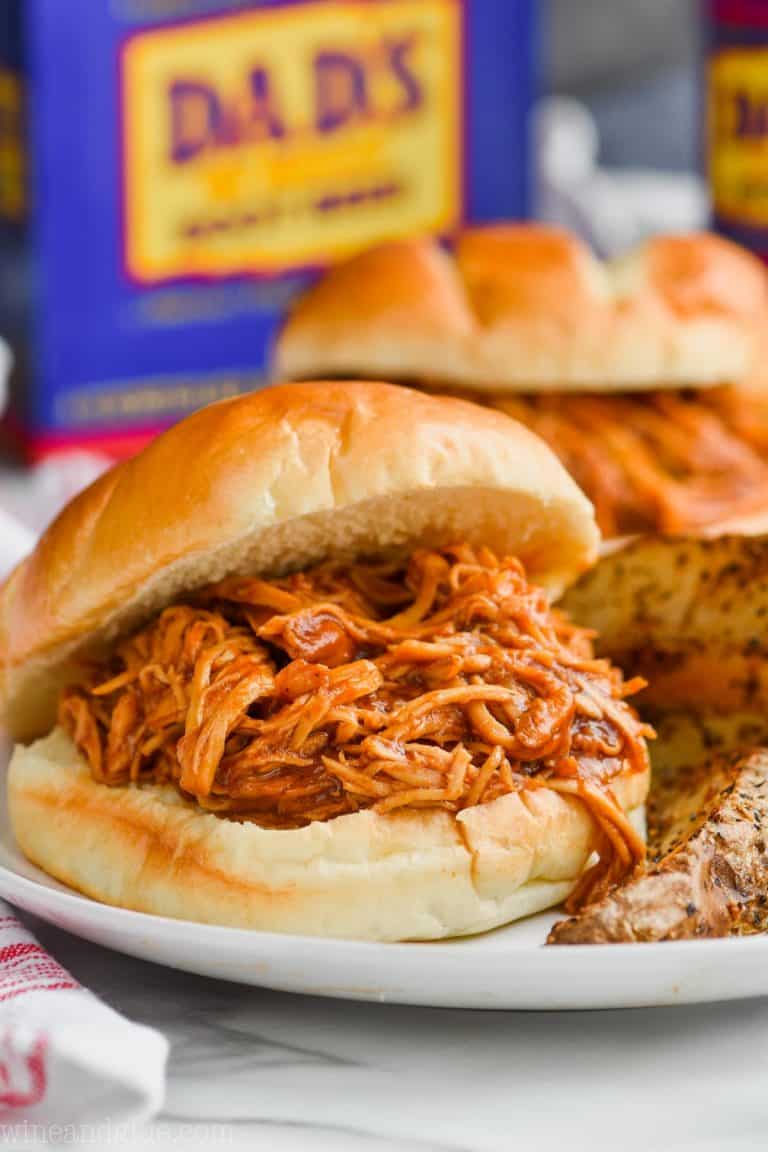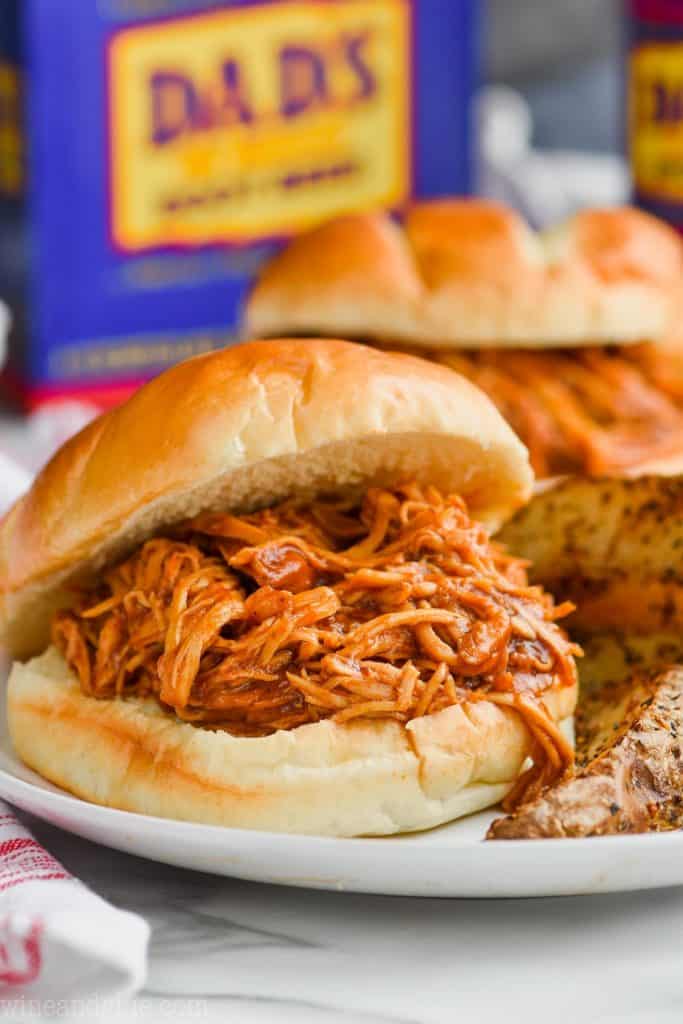 Your family will love how delicious these are, and you will love how easy they are to throw into the crock pot. This is a great go to dinner!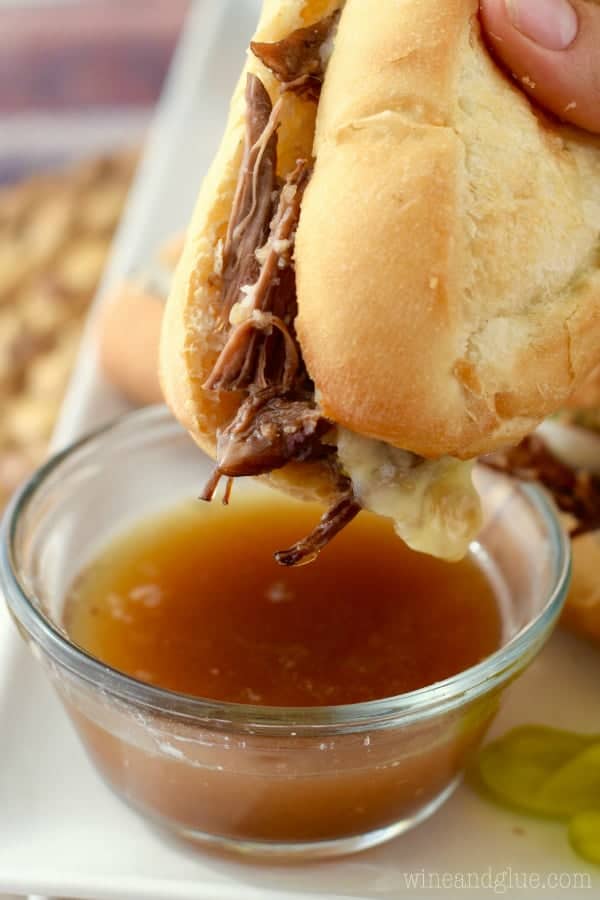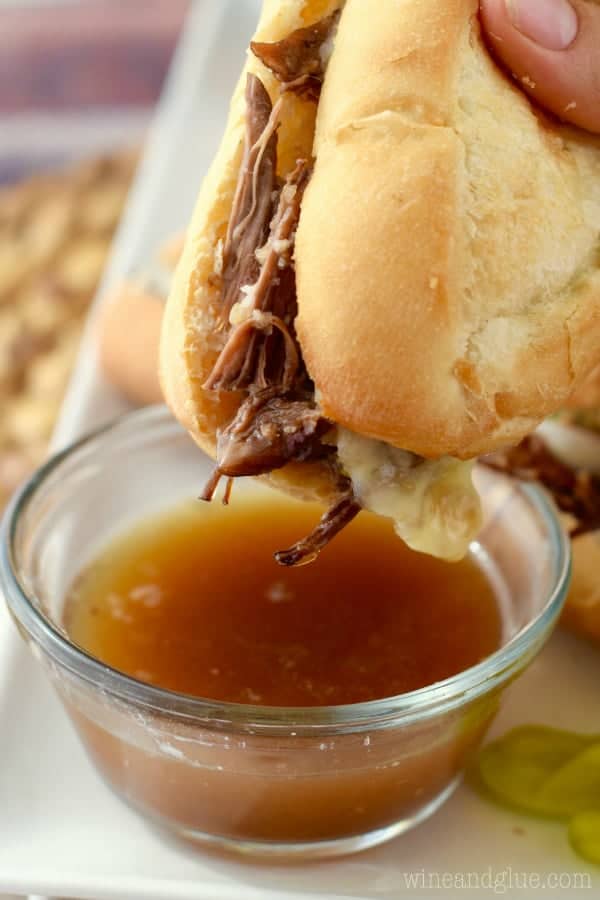 Even my super picky eaters love this sandwich recipe so much! I know that your family will love it too.
Honey BBQ Slow Cooker Chicken Drumsticks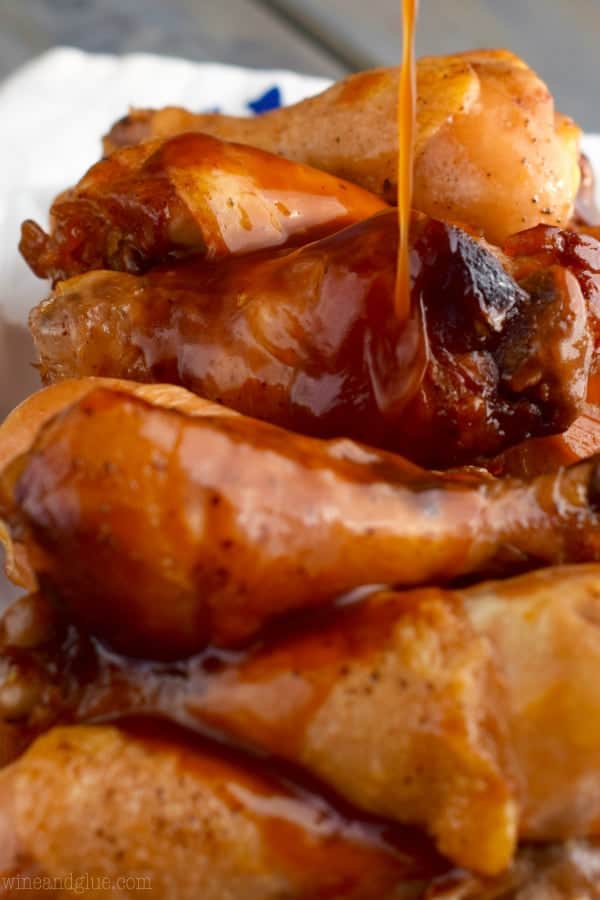 Only three ingredients for this super easy crock pot meal!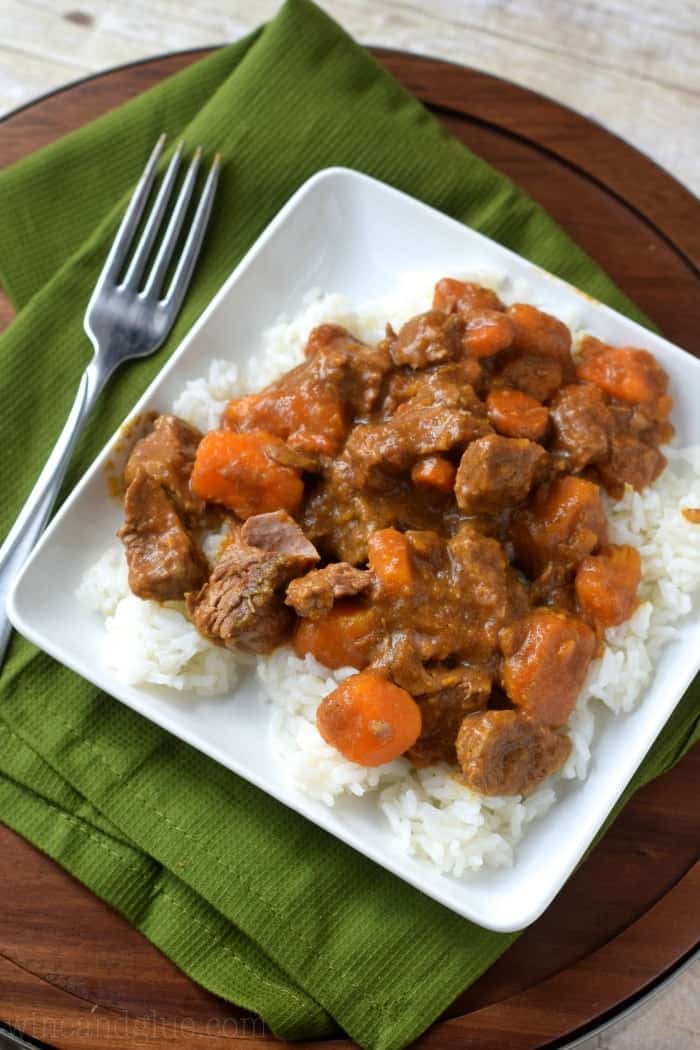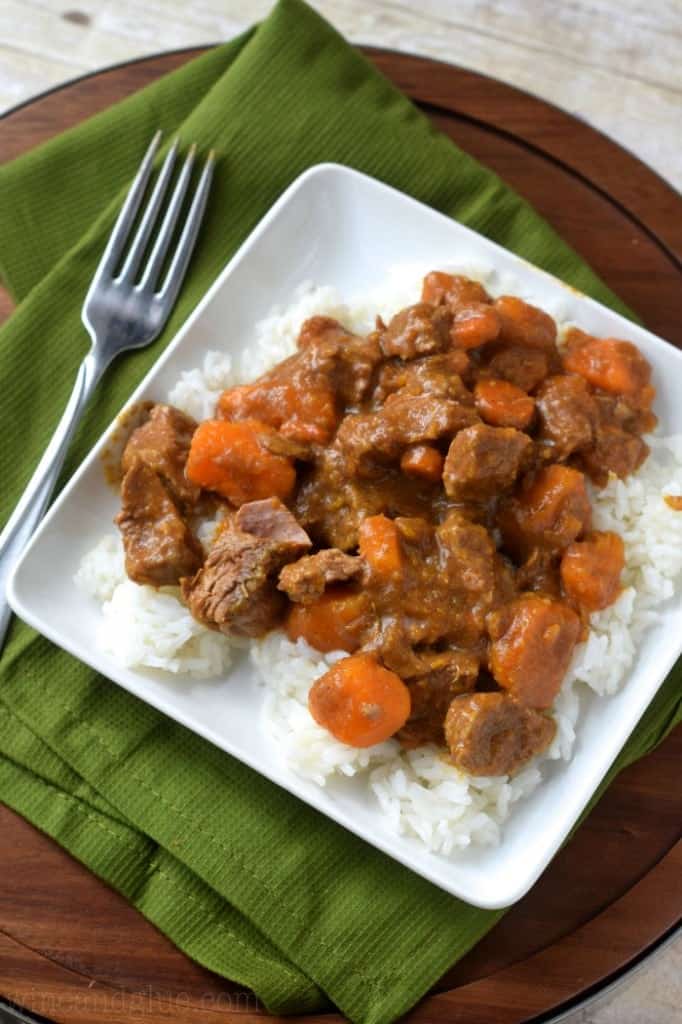 This is such a great dinner recipe that even your pickiest eaters will love!
Slow Cooker Brown Sugar Glazed Ham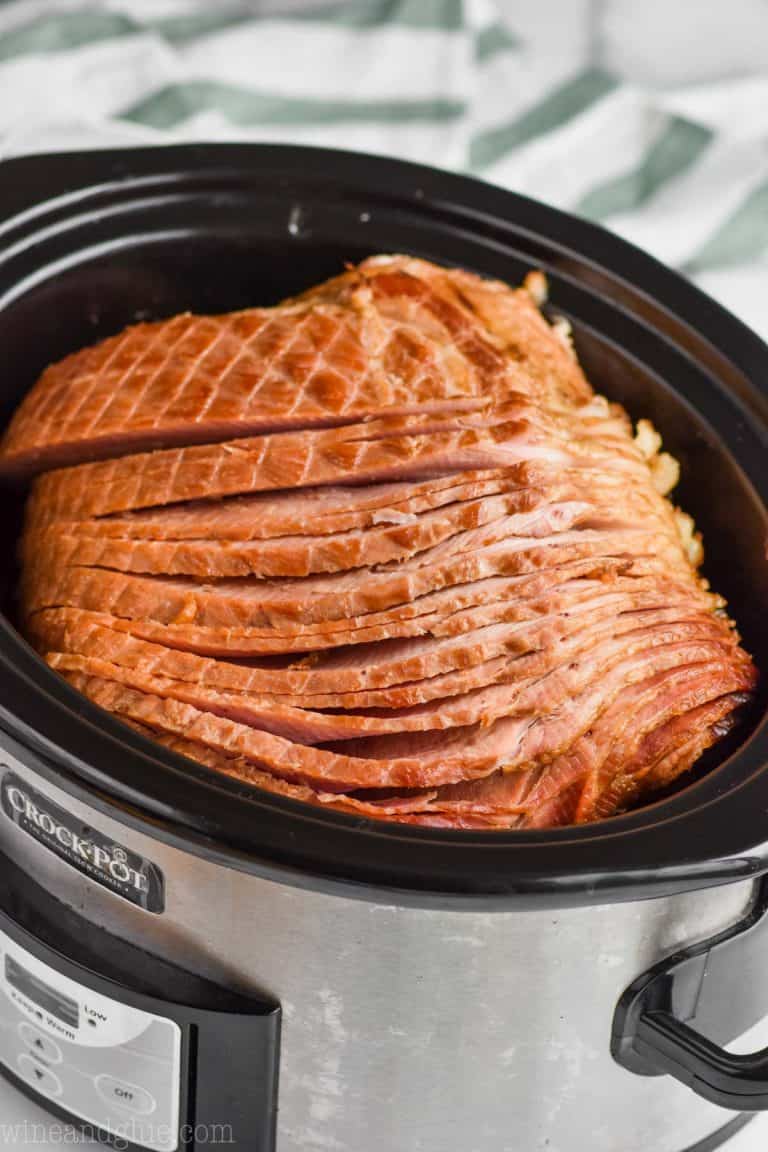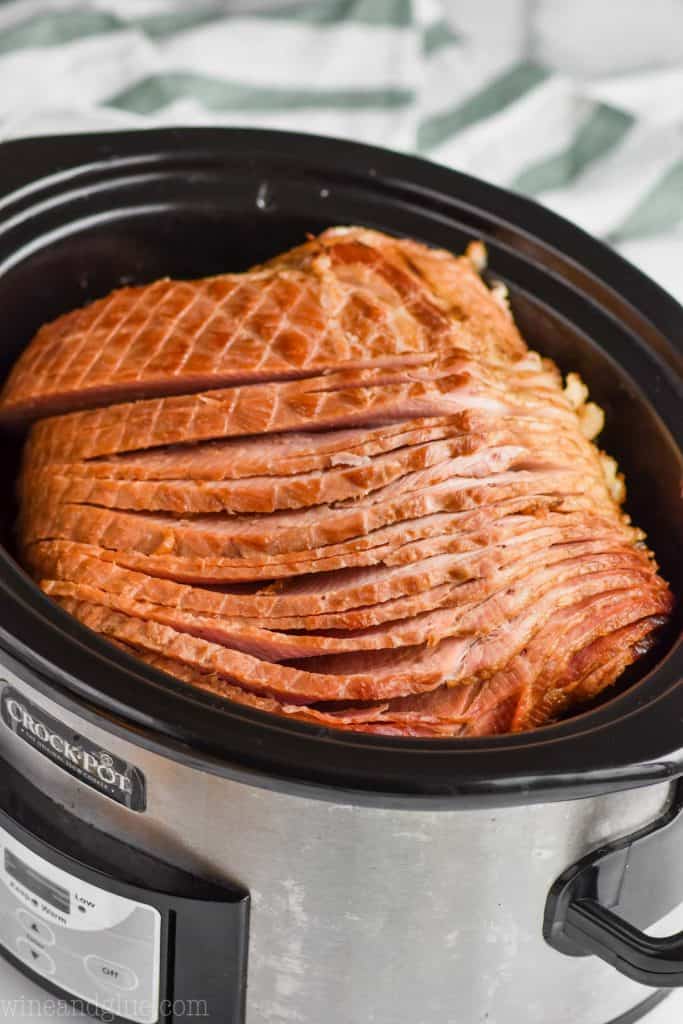 Ham doesn't just have to be for the holidays! This easy crock pot ham recipe is great for a weeknight meal. Use the left overs to make these Ham and Cheese Egg Muffins for an easy breakfast option!
Crock Pot Italian Beef Sandwiches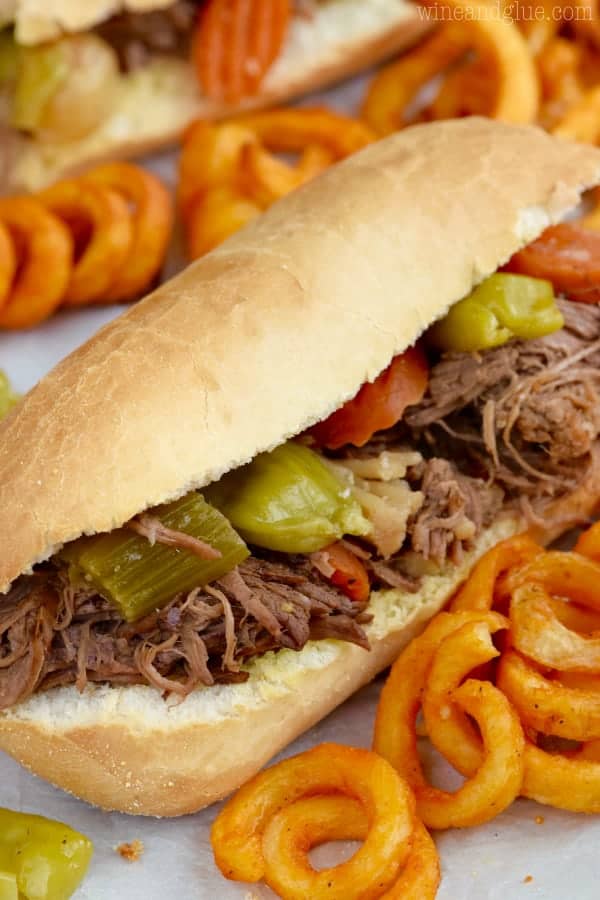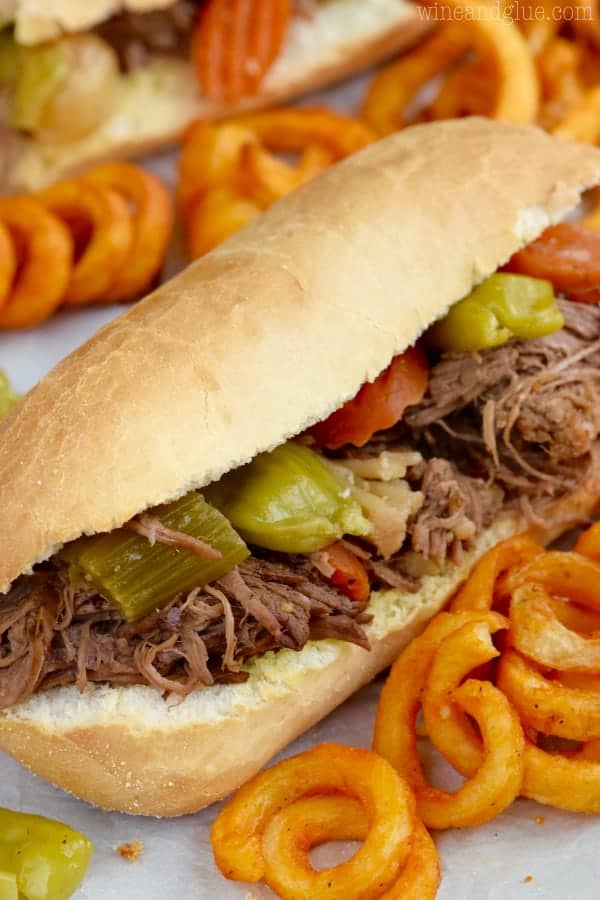 I have a little trick for this recipe that kicks the flavor up like 17 notches. You can't miss this amazing and delicious slow cooker sandwich recipe.