This Bacon and Eggs Biscuit Breakfast Panini is FOUR ingredients, and and all but the last two steps can be done ahead of time making it a fast breakfast!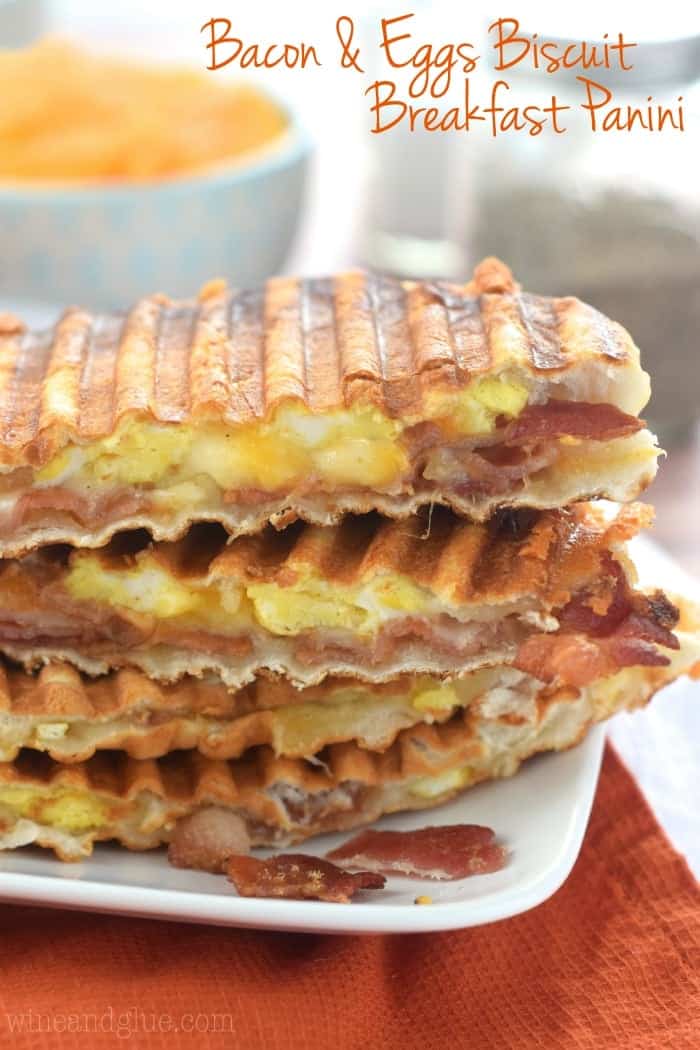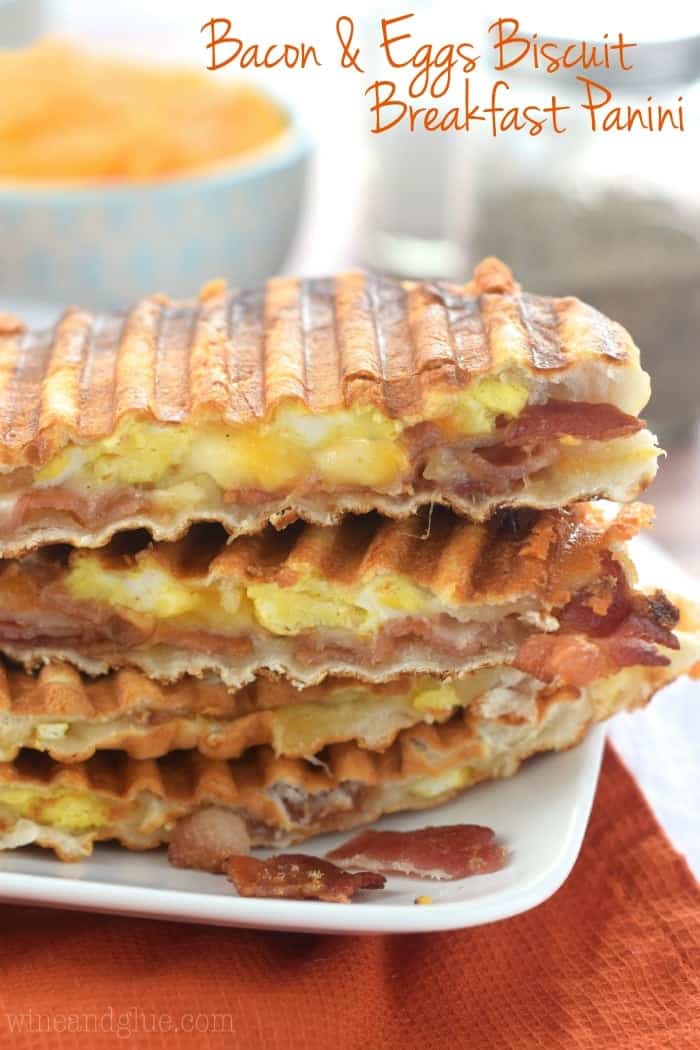 You guys. I discovered Alias on Hulu. And I am devouring it.
When I say I discovered Alias on Hulu, I mean that I sincerely considered not writing this post so that I could give it my undivided attention. I have no idea what I was doing when it was first on. Probably something stupid like working on my graduate degree.
So seriously, I'm going to make this short and sweet. Sydney is doing something bad ass and I don't want to miss it.
Breakfast Panini! It's a no brainer, right? Simple standard ingredients that you really can't go wrong with. But! What makes this panini special is that the "bread" is actually refrigerated biscuit dough that cooks right in the panini press! No lie! You can totally make the bacon and eggs the night before and they will get all warm and delicious in the panini press, making this a really simple breakfast to go!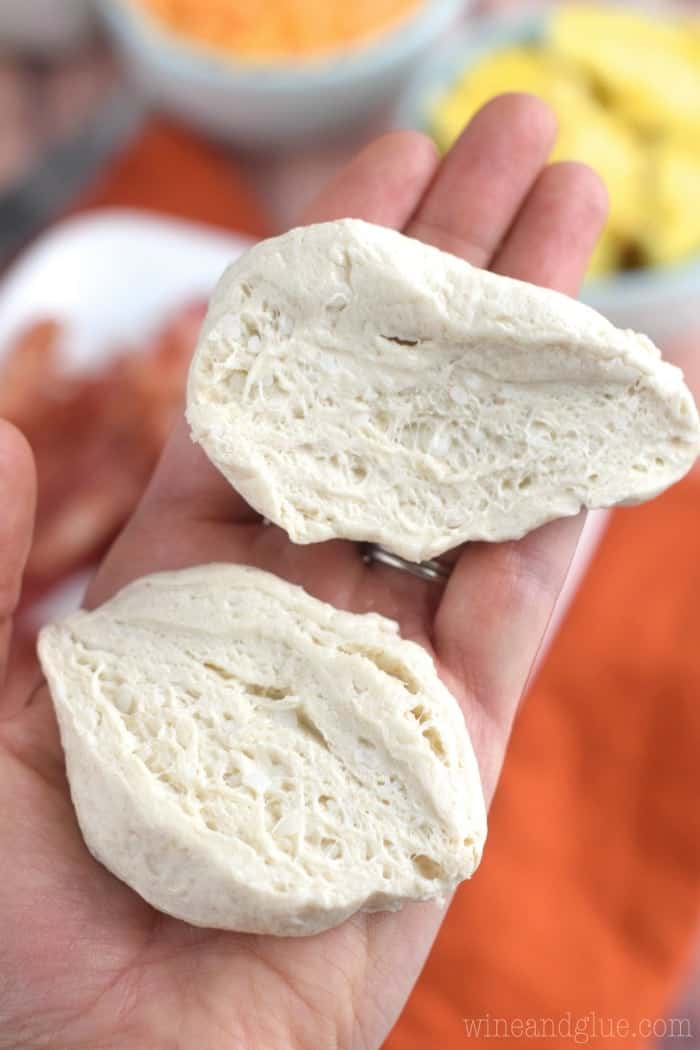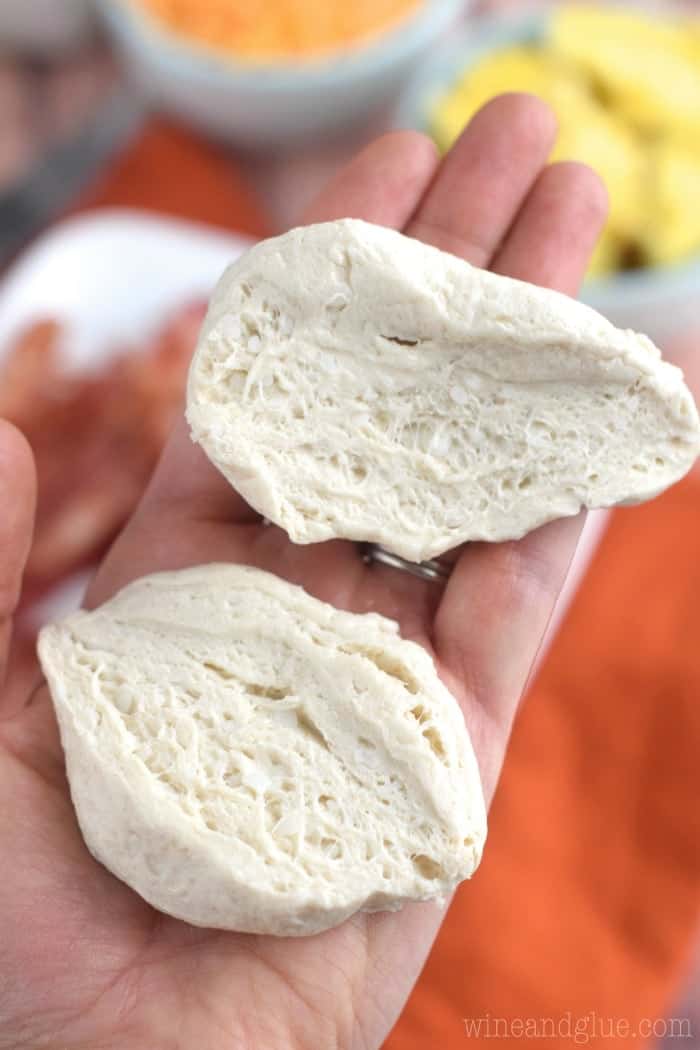 First start by cutting one biscuit in half. It will get a little squished, but we take care of that in a second.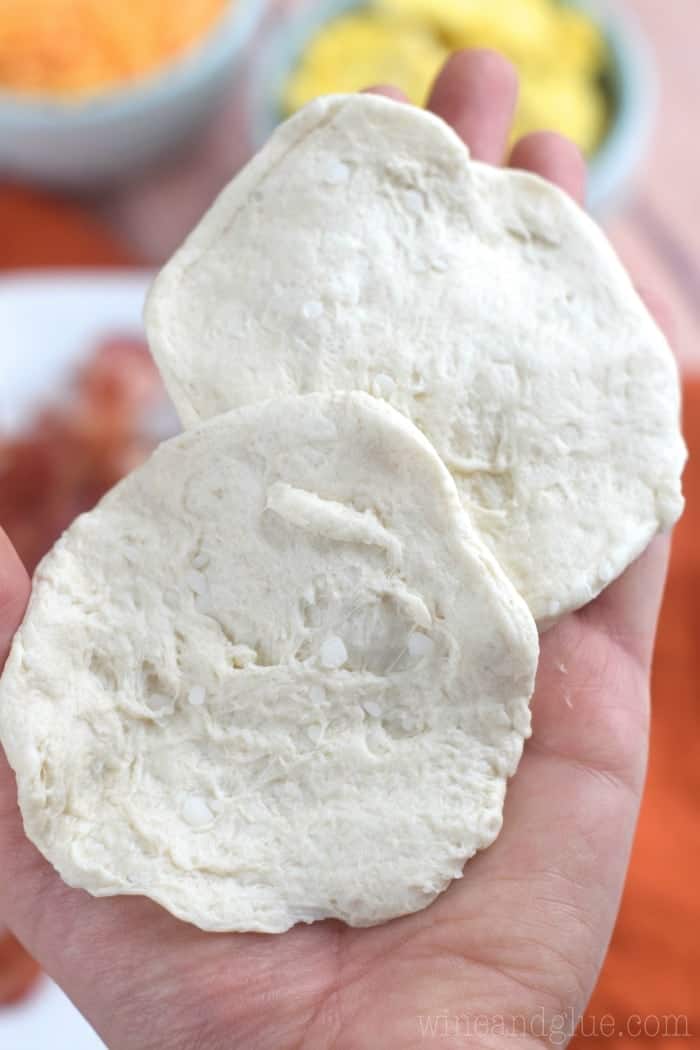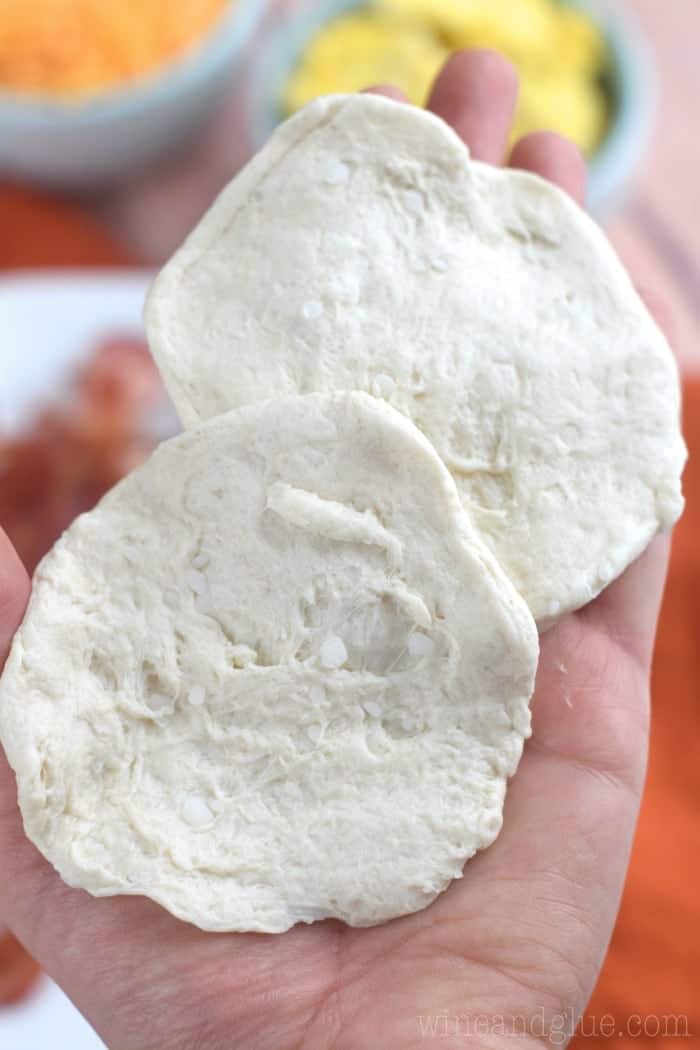 Now flatten each half out. I mean, you want them pretty much as flat as they can get, otherwise they won't cook through before the outside burns.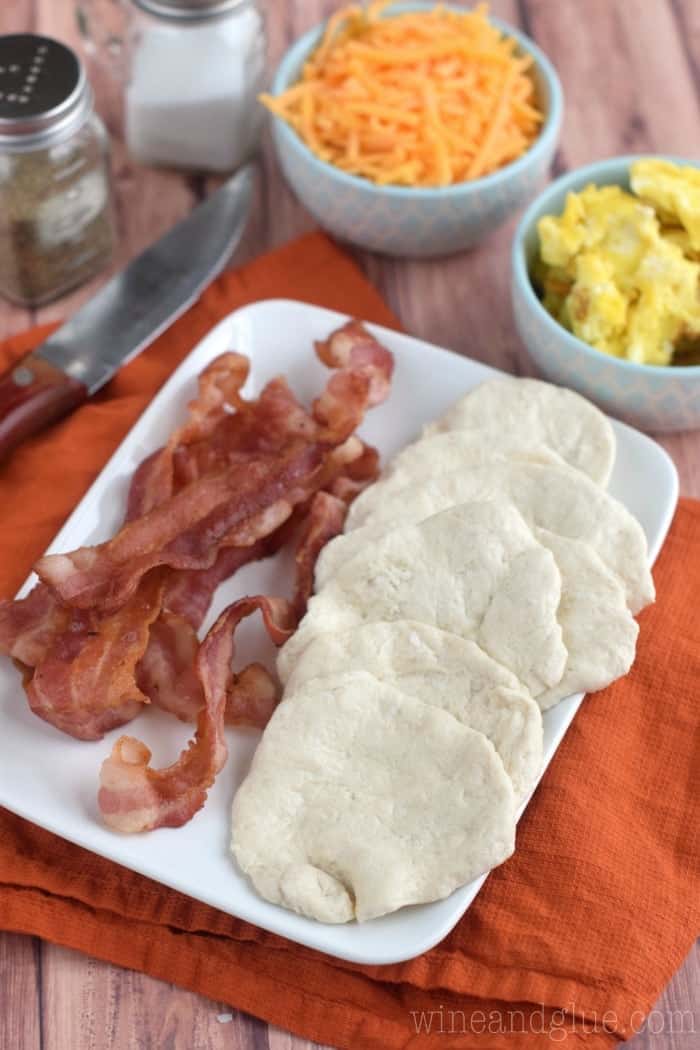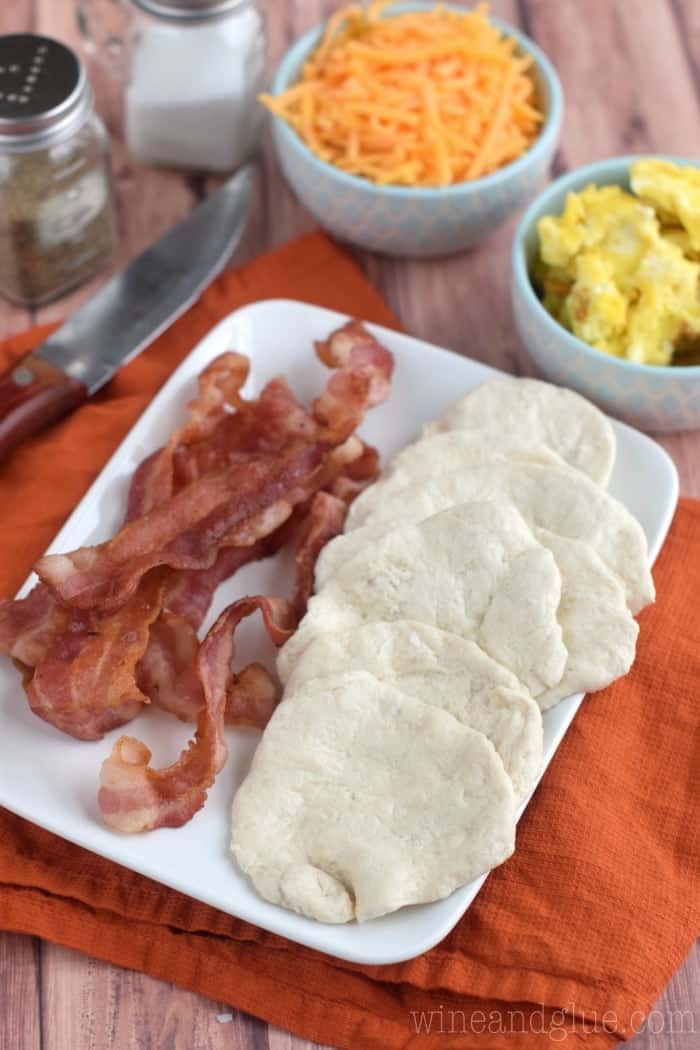 The rest is pretty self explanatory. You throw in some yummy ingredients. I put in bacon, eggs, and cheese, but you could always make these vegetarian and replace the bacon with a tomato or some avocado. The sky's the limit.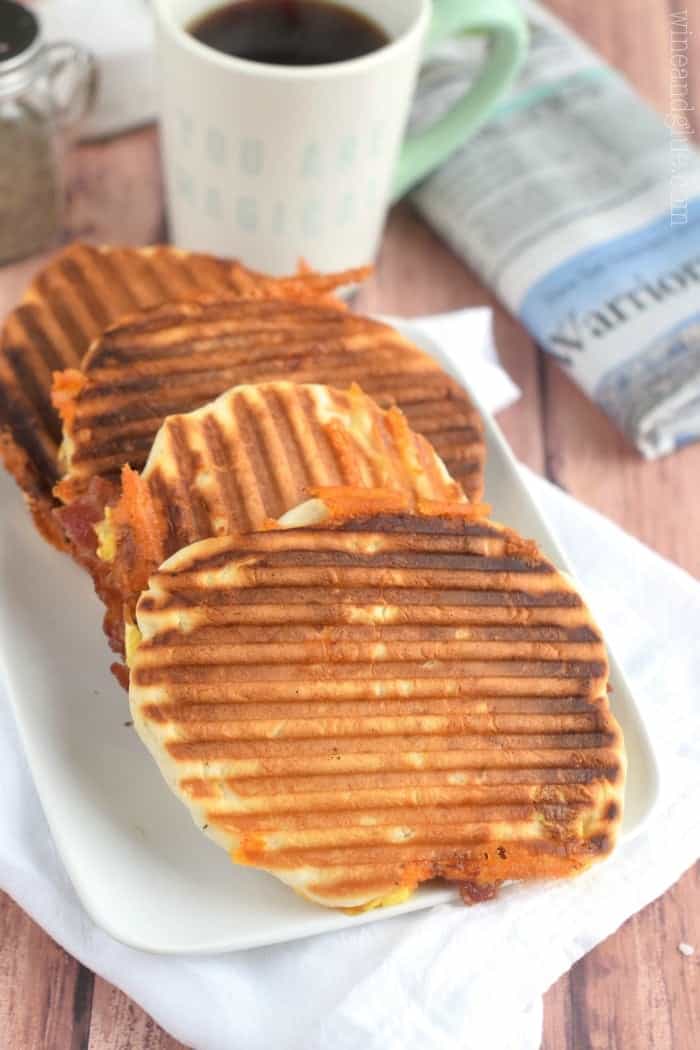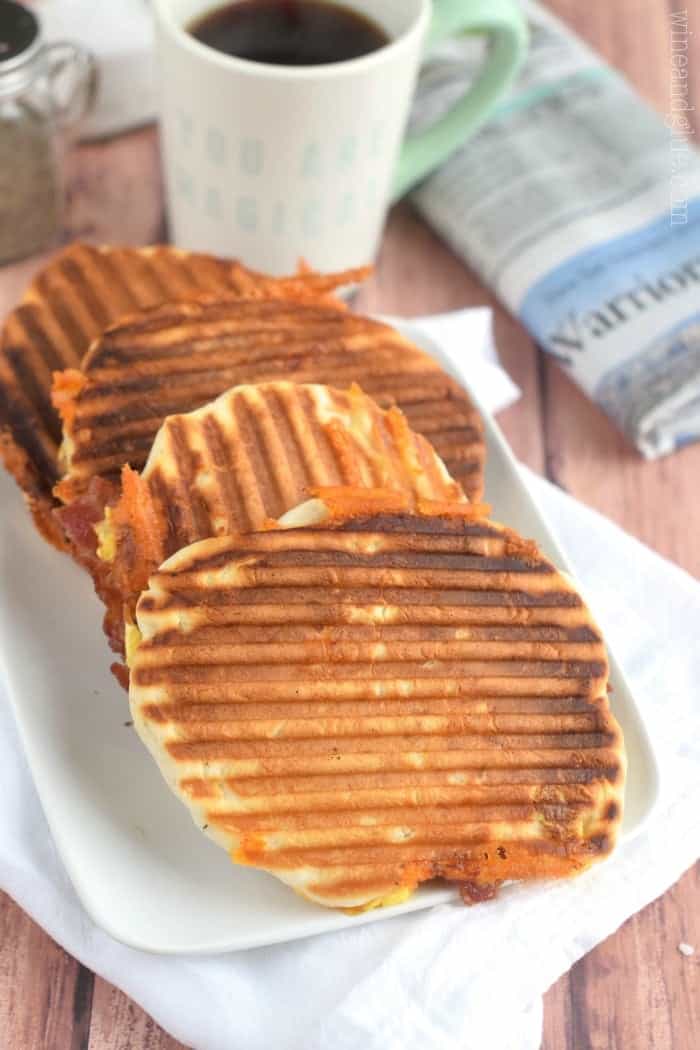 Seriously, she is doing something so badass. I gotta go. I want to be Jennifer Garner when I grow up. My girl crush for her just got more intense.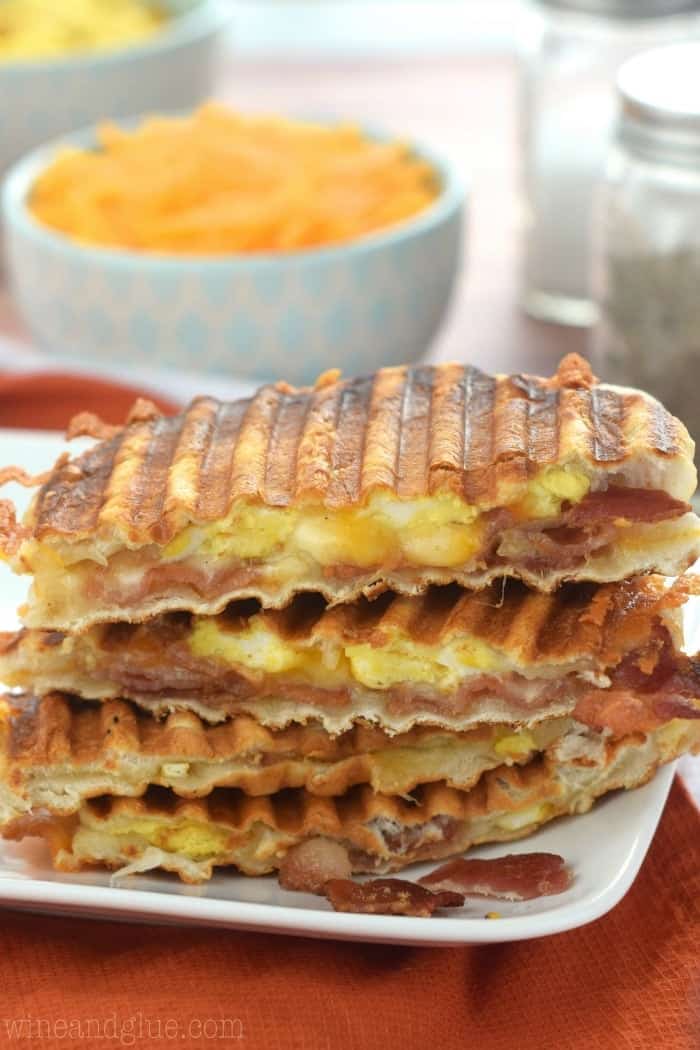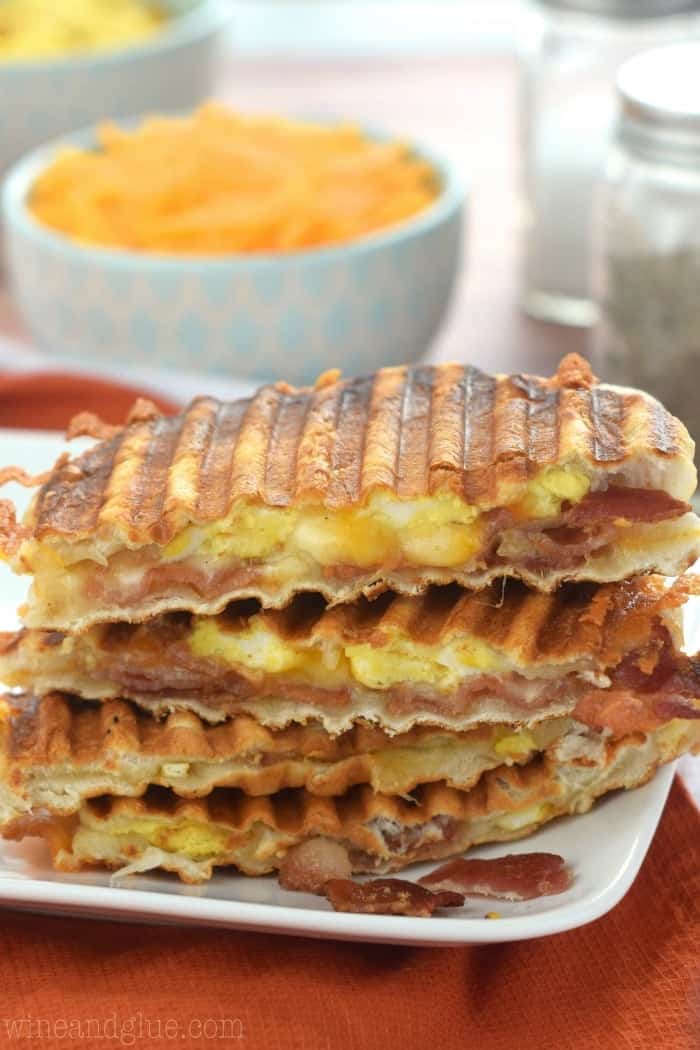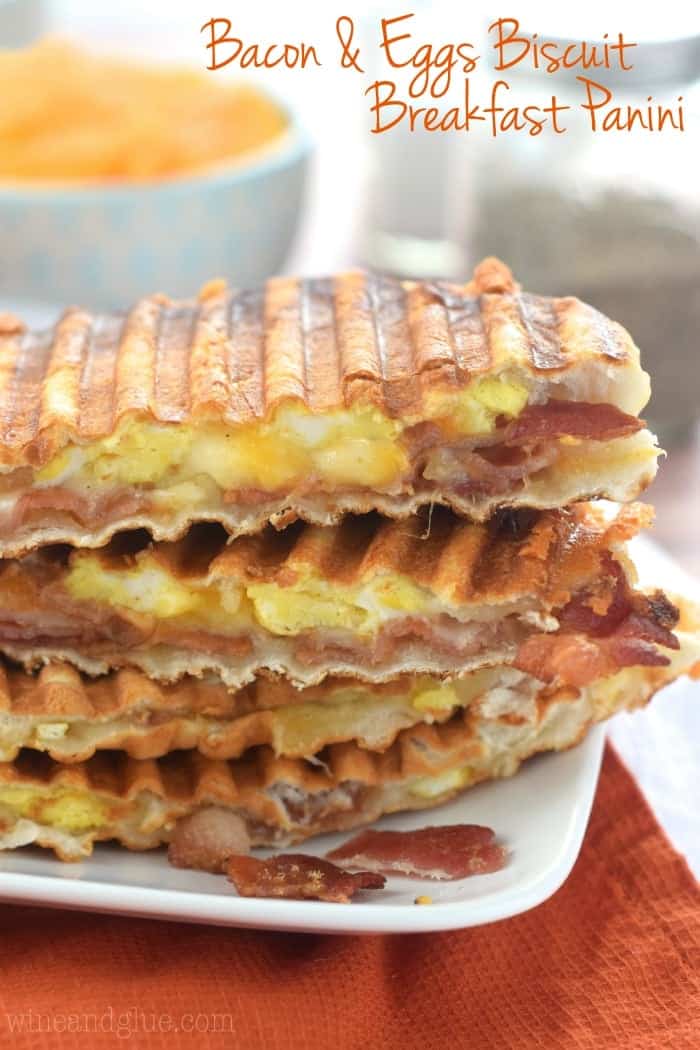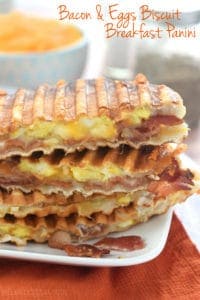 Bacon and Eggs Biscuit Breakfast Panini
Ingredients
4

eggs

4

egg whites

2

T

cream

whatever you use in your coffee

1/4

t

garlic salt

6

slices

of bacon

3/4

cup

shredded cheddar cheese

4

refrigerated biscuits

I used Pillsbury's Grands, cut in half and pressed thin
Instructions
Mix the eggs, egg whites, cream, and garlic salt. Whisk and then cook the eggs until light, fluffy and cooked through.

Cook the bacon and set aside. (These steps can be done ahead of time, keeping the cooked ingredients in the refrigerator until ready to make the panini.)

Cooking the paninis one at a time, spray the

panini press

then layer them with half a biscuit, about 1/4 of the eggs, two heaping tablespoons of cheese, the bacon, and then the other half of the biscuit.

Cook then until the panini press light turns green, keeping a close eye on it so that it does not burn.
Notes
It's really easy for these to burn, so don't step away while they are cooking.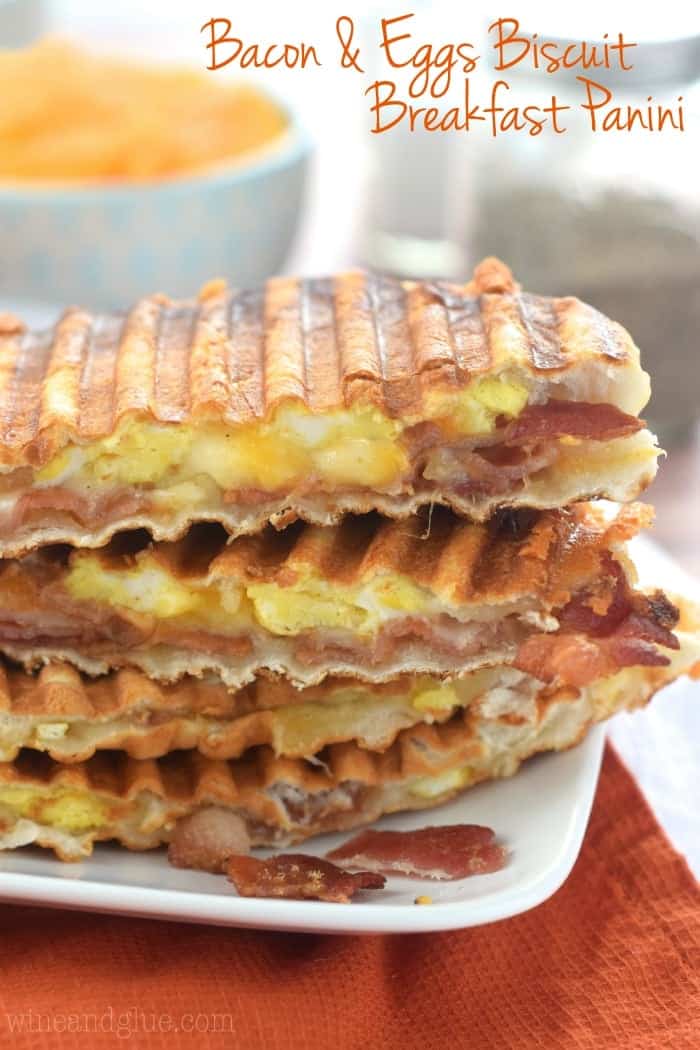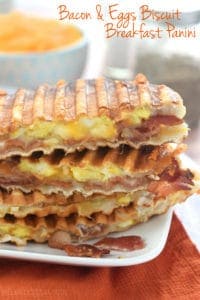 did you make this
Bacon and Eggs Biscuit Breakfast Panini


This post contains affiliate links, if you click on them and then make a purchase, I make a small amount of money at no additional cost to you. Thank you in advance for supporting Wine & Glue.